Sweeney Todd is back, and he is swinging his razor wide. Josh Groban will play the demon barber of Fleet Street in a new revival of Stephen Sondheim's award-winning musical Sweeney Todd, and Annaleigh Ashford will play his partner in crime, Mrs. Lovett. Entertainment Weekly shared first-look photos of Groban and Ashford in full character. The images depict Groban wielding a razor with a menacing expression while Mrs. Lovett gazes with admiration at Sweeney while she grips her rolling pin. The images are set against a background that depicts Victorian London, and are permeated with a threatening, hellish orange glow.
The images are a teaser for the first Broadway revival of Sweeney Todd since 2005, which starred Patti LuPone and Michael Cerveris. In 2007, Tim Burton also directed a musical feature film called Sweeney Todd: The Demon Barber of Fleet Street, which starred Johnny Depp as Todd and Helena Bonham Carter as Mrs. Lovett. The planning for this new revival of Sweeney Todd began just three drays after Sondheim's death in 2021, and is nearing its completion. The show is directed by Thomas Kail and produced by Jeffrey Seller, who are both known for working on the hit musical Hamilton. The musical will also star Jordan Fisher as Anthony, Gaten Matarazzo as Tobias, Maria Bilbao as Johanna, Jamie Jackson as Judge Turpin, and Ruthie Ann Miles as the Beggar Woman.
While many members of the cast are new to Broadway, Miles is making a return, as she was last seen on Broadway in a 2017 revival of Stephen Sondheim's Sunday in the Park with George. Groban and Ashford also have Broadway experience; Groban made his debut in 2016 in Natasha, Pierre & The Great Comet of 1812, and Ashford has starred in multiple Broadway shows, including You Can't Take It With You. Groban is an actor and musical artist who is most famous for his portrayal of the Beast in Disney's Beauty and the Beast: A 30th Celebration.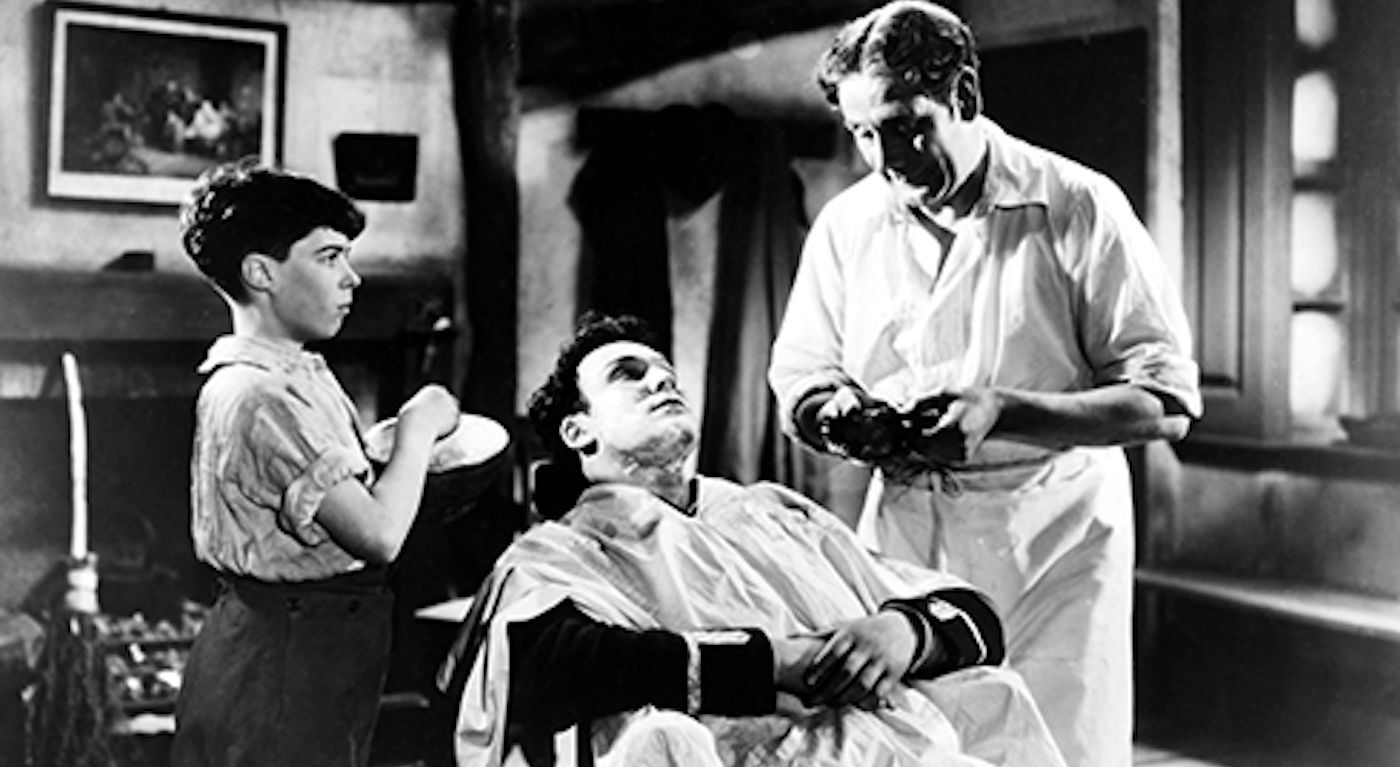 RELATED: 'Sweeney Todd': A Stage-to-Screen Adaptation That Adds Its Own Bite
Sweeney Todd is a horror musical that tells the story of a demonic barber called Sweeney Todd, who is out for revenge. After Todd is exiled to Australia by a corrupt judge called Judge Turpin, he returns to London years later only to find that Turpin has raped his wife and kidnapped his daughter. Blinded by anger, Todd turns into a mad-men who pairs up with Mrs. Lovett, the owner of a pie shop below Todd's barber shop. Together, they come up with a plot for revenge by devising a business partnership where Todd slits the throats of unfortunate customers and shuttles their bodies to Mrs. Lovett, who turns them into meat pies. Although Todd claims many victims, he will not rest until his blade reaches Turpin's throat. The original New York Broadway production won eight Tony awards in 1980 following its 1979 debut, and the London premiere won the Olivier Award for Best Musical in 1980.
Sweeney Todd will begin previews on February 26, and will officially open on March 26 at the Lunt-Fontanne Theater in New York City. Tickets start at $66.50 and are available for purchase here. Check out the first-look imags below: