Theo James, who plays Cameron in The White Lotus, comments on whether he's interested in being the next James Bond. Based on the novels by Ian Fleming, the James Bond franchise has now been going strong since the early 1960s. Sean Connery was the first to play the suave British superspy and he has since been succeeded by a handful of other actors, including most recently, Daniel Craig. Craig first played Bond in 2006's Casino Royale and appeared in four subsequent sequels, ultimately saying farewell to the role with 2021's No Time To Die. Since Craig's exit, many fans have been wondering who will next play 007.
In a recent interview on SiriusXM's The Jess Cagle Show With Julia Cunningham (via ComicBook.com), James addresses if he has any interest in becoming the next Bond, expressing that he may not be right for the role.
Echoing a sentiment that was also recently expressed by Daredevil star Charlie Cox, James makes clear that he believes the franchise and the character should move in an entirely new direction. Both actors hint at, without directly saying, that it might be time for the James Bond franchise to embrace a more diverse casting approach when it comes to the fan-favorite hero. Check out James' full comment below:
"You know, I honestly think with the, I'm a big fan of, of this, the concept of it. And I love Casino Royal. I love some of the Sean Connery movies, but I think they need to do something else. Do you know what I mean? They need to really go with a reinvention of it in a different way, and that wouldn't be me."
Related: Bond's No Time To Die Death Could Trigger A 007 Franchise Trend
How Should The Next James Bond Reinvent The Character?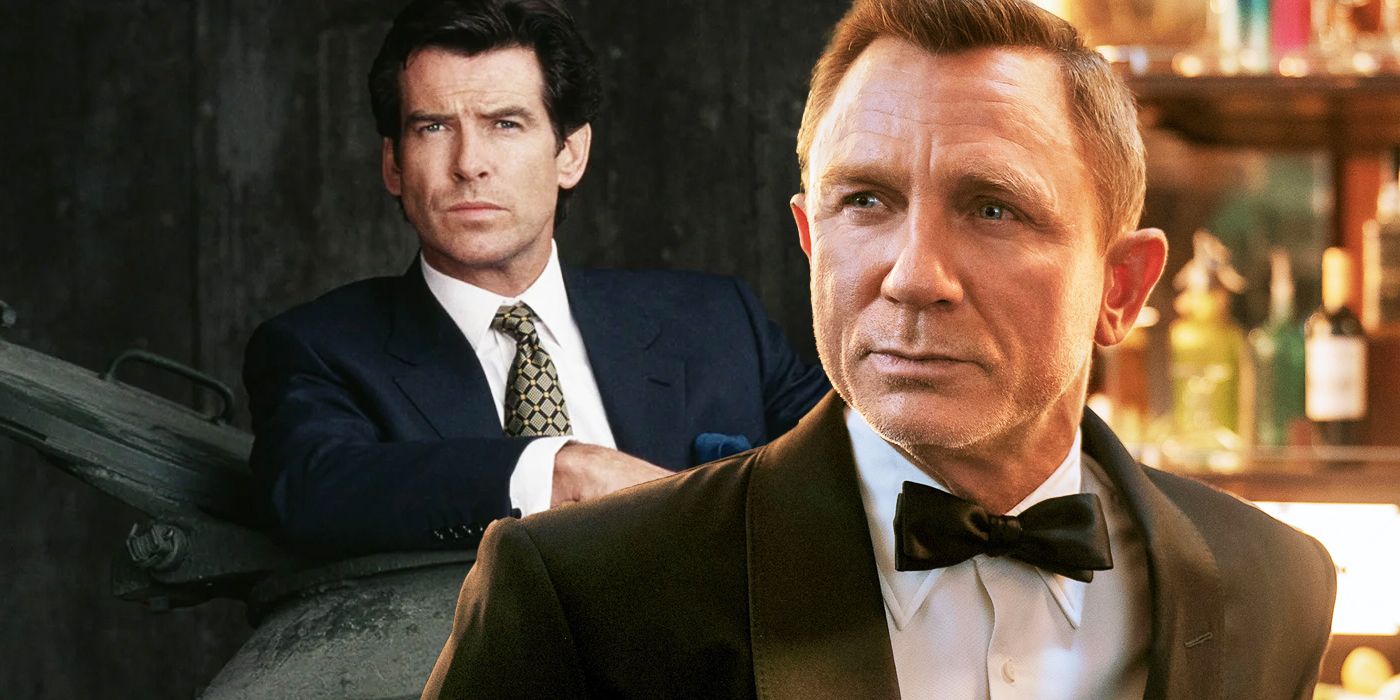 Although each iteration of Bond, including Connery's, Roger Moore's, George Lazenby's, Timothy Dalton's, Pierce Brosnan's, and Craig's, have all featured different takes on the character, they've also all been very much the same in the sense that they're all white men. The first way the James Bond franchise could reinvent itself would be to cast someone other than a white man in the role. Considering the talent of actors like Daniel Kaluuya, Dev Patel, and Idris Elba, it might be time for the franchise to look beyond just casting another white man, which could also open up some exciting and timely storytelling opportunities.
The James Bond franchise also features a number of tropes that have developed over the years, some of which should continue but others of which should be laid to rest. Bond is traditionally depicted as a womanizer, frequently treating women as disposable objects and the female characters themselves typically play inconsequential roles in the story or are killed off. The concept of the "Bond Girl" has come under fire in more recent years and the Craig era of 007 did actually evolve the concept in a few interesting ways, creating stronger and more complex female characters that extend beyond just disposable love interests. Other aspects of the character, however, including Bond's love of shaken martinis and Aston Martins, should definitely continue.
Audiences have now gotten many different "flavors" of Bond, including the suave and stylish, the humorous, and the gritty. After Craig's more grounded and violent take on 007, it's unclear exactly where the franchise will go next. Although many questions remain about what is on the cards for the iconic spy, it's clear that longtime producers Barbara Broccoli and Michael G. Wilson share James' sentiment, with the duo expressing similar interest in the next James Bond movie featuring a total reinvention of the character.
More: Why Roger Moore Thought Daniel Craig Was The Best James Bond Actor
Source: SiriusXM's The Jess Cagle Show With Julia Cunningham (via ComicBook.com)