The 10 Best Underrated TV Comedies That Were Cancelled Too Soon
Some shows are monster hits from start to finish. High ratings, lots of fans, and endless discussion about the latest episode. Other shows fly under the radar. They may have a small loyal following, but not enough to keep it in production. A few shows become popular long after the last airing.
RELATED: From Leonardo DiCaprio to Jennifer Lawrence: 10 Iconic Megastars Who Started On Sitcoms
Not every sitcom can be a smash hit, but some should have been. While there's often talk about the most popular small-screen successes, a little love needs for the ones that didn't last. Whether there wasn't enough promotion or the show was just ahead of its time, plenty of solid comedies weren't given the chance they deserved.
'Cougar Town' (2009-2015)
Cougar Town was about Jules (Courtney Cox) moving on after a divorce by having fun and drinking wine. Her besties were there for her as she started dating, raised a teenage son, and figured out that work-life balance was like everyone's. With most episodes named after Tom Petty songs, it was sad when the networks said, "Don't Come Around Here No More."
RELATED: The Best TV Shows with the Worst Titles
Despite the decrease in ratings, the wine glasses continued to get bigger. The cast (including Busy Philipps and Josh Hopkins) had a natural chemistry, with plenty of slick one-liners and friendly banter. If nothing else, it was much more entertaining than sitting around playing the made-up game of "Penny Can."
'Happy Endings' (2011-2013)
It was a show about six best friends, but it might not be the one you're thinking of. Happy Endings followed Brad (Damon Wayans Jr.), Jane (Eliza Coupe), Alex (Elisha Cuthbert), Dave, Max, and Penny as they navigated life in Chicago. Each character had their endearing quirks, strengths, and struggles.
RELATED: 10 Great TV Characters Who Were Robbed of Their Happy Endings
Although the ratings weren't high enough to keep it going for more than a couple of seasons, Rolling Stone liked it enough to declare that it was both an underrated and under-watched show. Talk about a legitimate endorsement!
'Rutherford Falls' (2021-2022)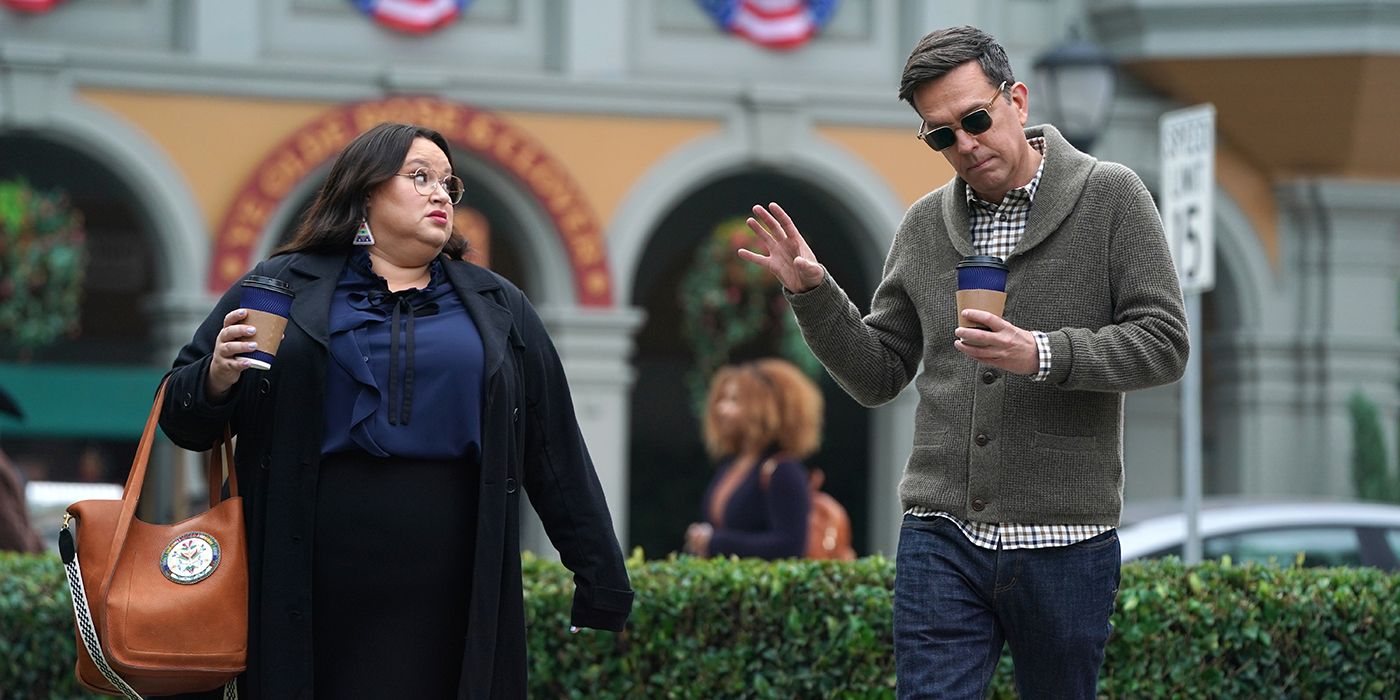 It may technically be from this decade, but Rutherford Falls was a comedy ahead of its time. Lasting two seasons, Nathan Rutherford (Ed Helms) was in a pickle. He loved his long-time pal, but she was also trying to move a statue near and dear to his heart.
As Nathan and Reagan continued to be at odds over the location of the monument (it had been the cause of many accidents in Rutherford Falls…and the featured founder wasn't exactly kind to the people who had settled there long before him), their friendship was tested in this enjoyable gem.
'Two Guys and a Girl (1998-2001)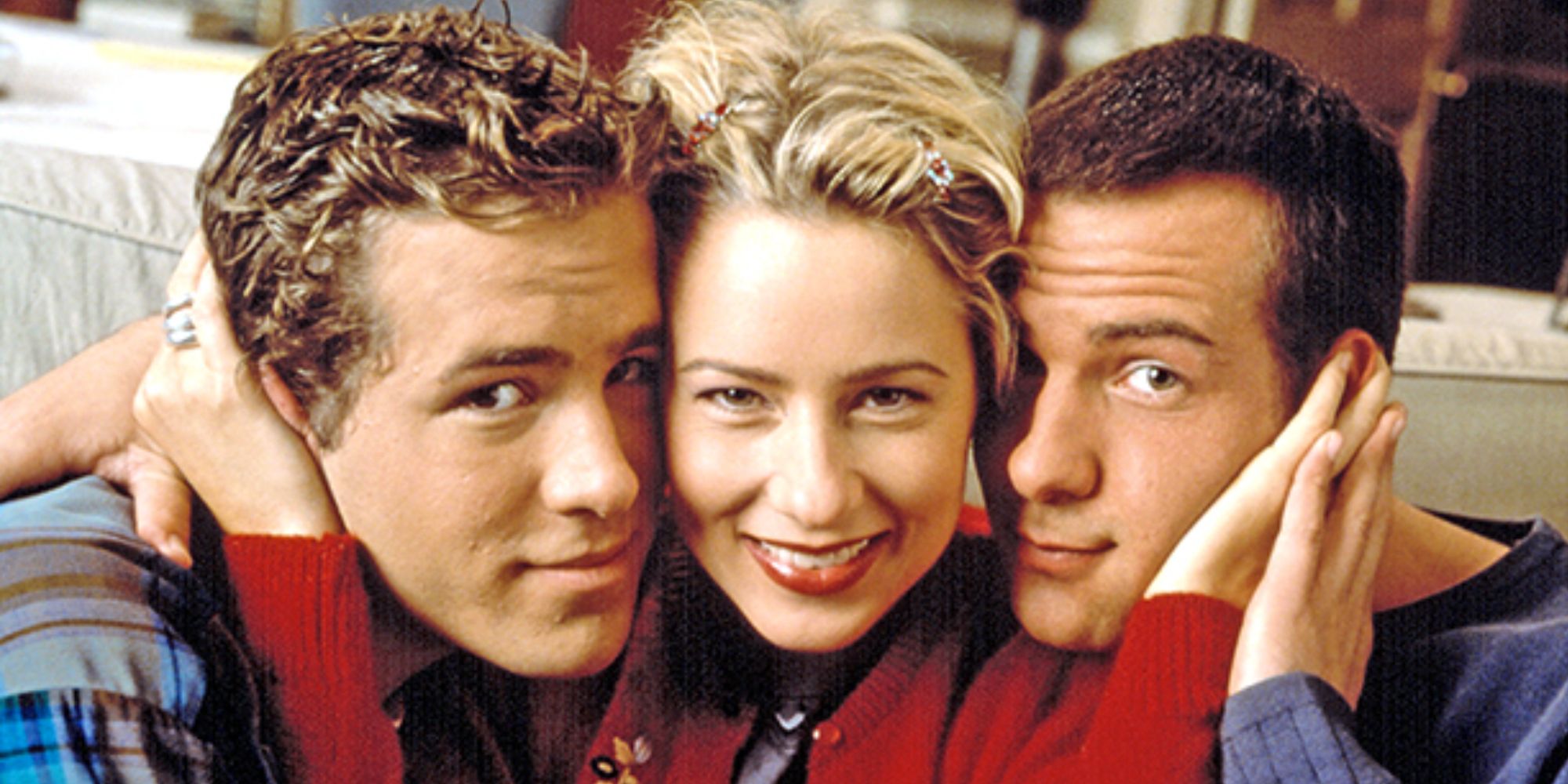 A show featuring a young Ryan Reynolds and pizza? How did it not last longer? Shortened from Two Guys, a Girl and a Pizza Place, Two Guys and a Girl had a fairly self-explanatory title. Berg (Ryan Reynolds) and Pete (Richard Ruccolo ) worked at a pizza place and attended college in Boston, while Sharon (Traylor Howard) lived in the apartment above them.
The guys stopped working at the pizza parlor as Berg moved on to medicine and Pete fought fires. The show didn't last long, but it had enough devoted fans that they got to vote for how the series finale played out.
'Still Standing' (2002-2006)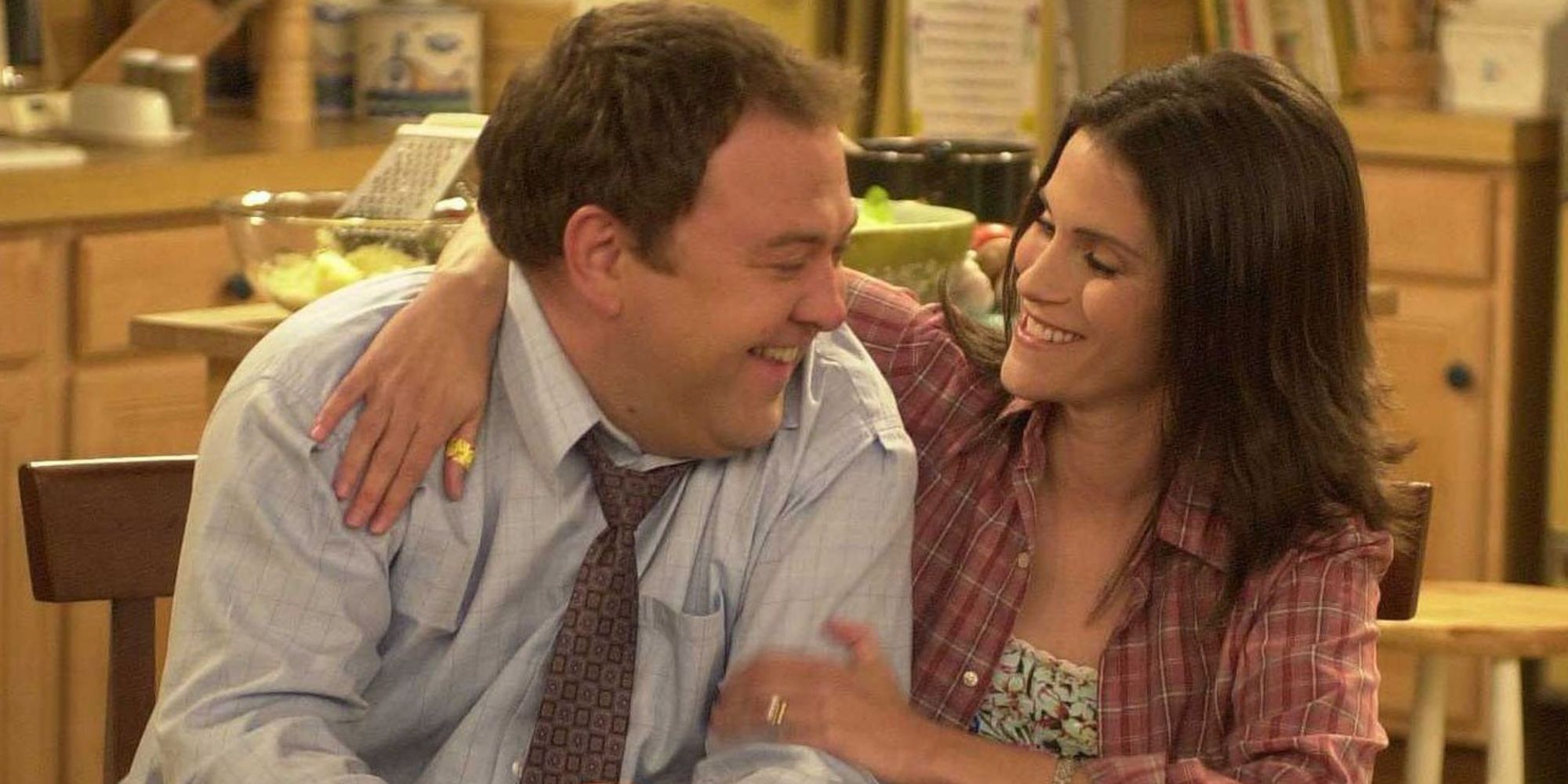 After it entered syndication, it would have been highly probable to stumble upon Still Standing while flipping through channels. During its four seasons, however, it was not enough of a ratings winner. Another show set in Chicago, the Millers were a working-class family just trying to stay afloat financially and emotionally.
It got a bad rap due to critics believing it was just another show about a big guy with a pretty wife and great kids, but the show had its endearing and unique qualities. Bill (Mark Addy) and Judy (Jami Gertz) tried to help their children learn from the couple's own past mistakes, comedically dealing with what life threw at them.
'Moesha' (1996-2001)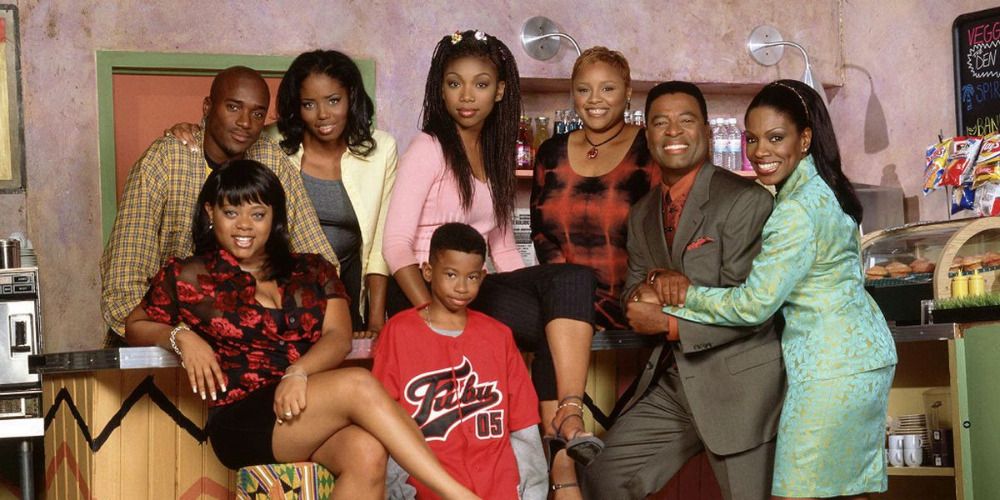 Multi-talented Brandy Norwood was the star of this enjoyable sitcom. After CBS didn't pick it up, Moesha successfully aired on UPN during its run. Although the show had many hilarious moments, it also addressed some serious issues.
As siblings Moesha and Myles dealt with typical teen issues, life was made harder when their dad married their vice principal (played by Sheryl Lee Ralph from Abbott Elementary). The show was cute yet profound; if that wasn't enough, Brandy showed off her iconic singing voice throughout the series.
'Raising Hope' (2010-2014)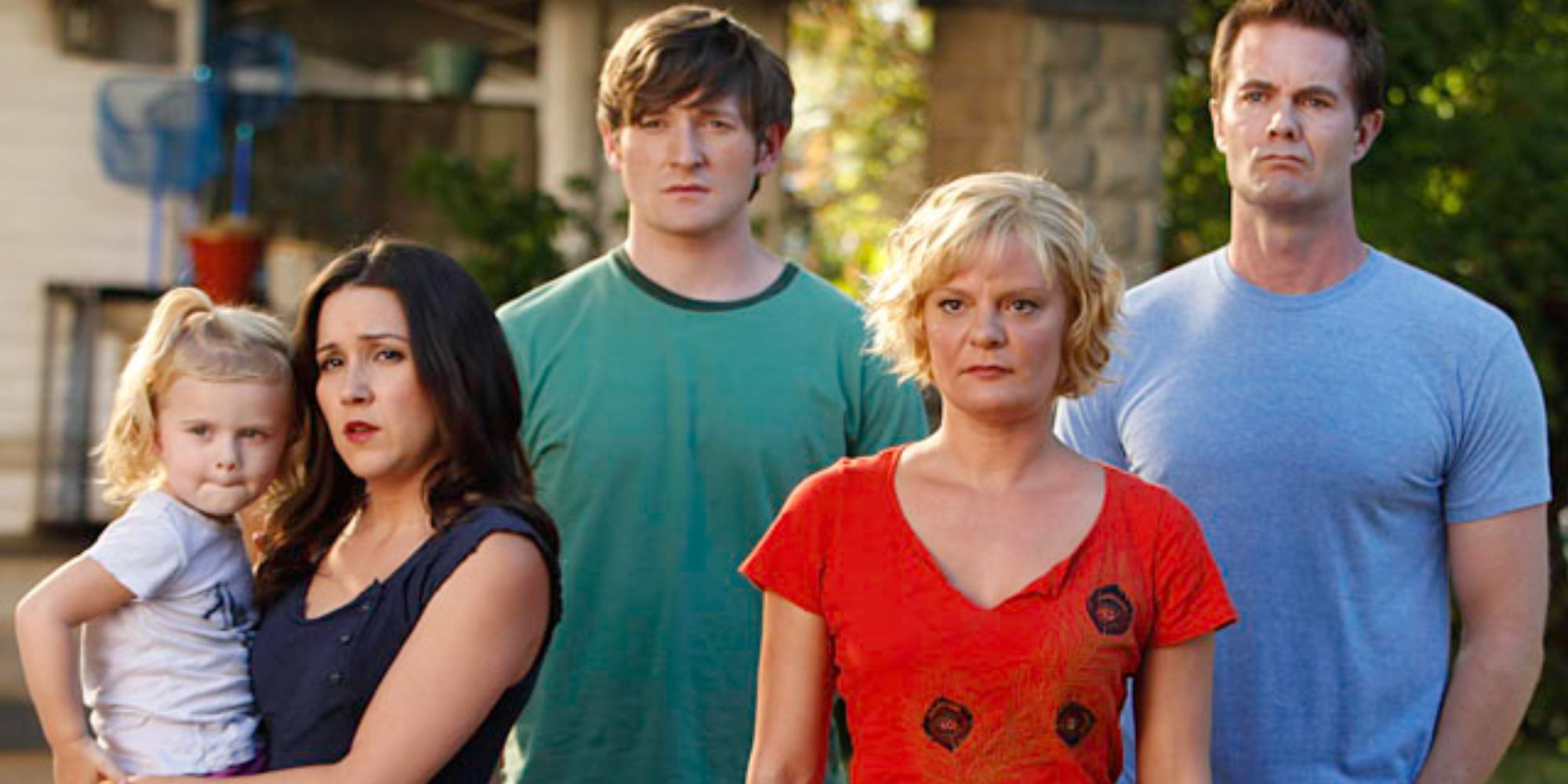 Raising a baby is hard. Doing it as a single dad after the serial killer mom is sentenced to death? Even more difficult! Raising Hope was about how Jimmy Chance (Lucas Neff ) took on fatherhood, leaning on his family for support.
RELATED: 9 Most Dysfunctional TV Families That Make Our Family Feel Normal
Despite a couple of early Emmy nominations, the show was canceled after the fourth season. Critics did seem to enjoy its classic sitcom style. At least the world spent a few years seeing how little Hope was raised before the show went off the air.
'Don't Trust the B*itch in Apartment 23' (2012-2014)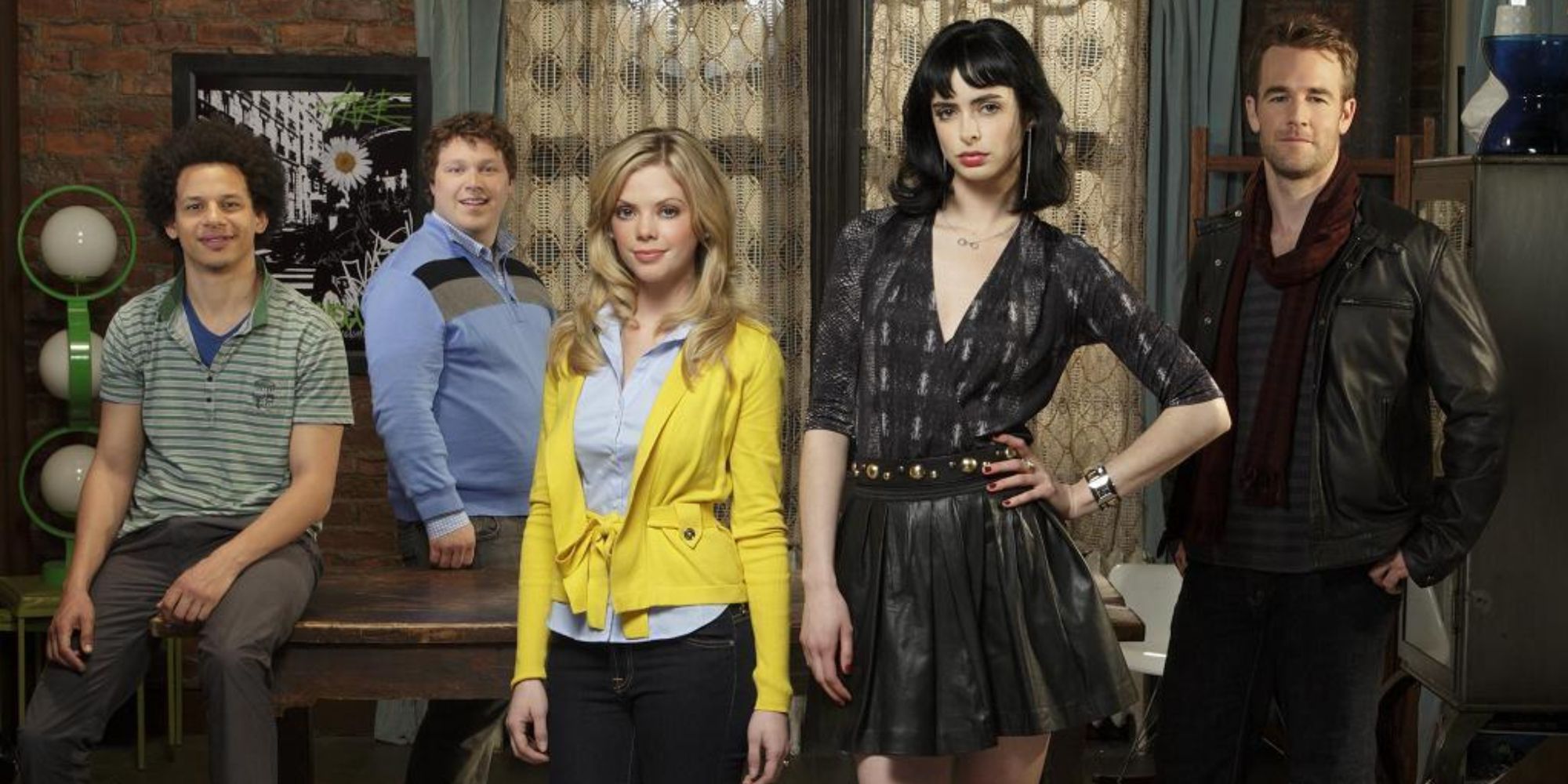 This witty sitcom did not have the life it deserved. After only two seasons, Don't Trust the B*tch in Apartment 23 was canceled. With its popularity, fans have since petitioned for a revival. As June (Dreama Walker) moved into Chloe's (Krysten Ritter) apartment, her plan, like always, was to get the new roommate to move out as soon as possible.
Somehow the two became close friends, with James Van Der Beek (who played a hilarious and fictional version of himself) joining the ladies on their adventures. The quick and sarcastic dialogue provided great entertainment. The amazingly unexpected cameos from actors, including Dean Cain, Busy Philipps, Frankie Muniz, and Mark-Paul Gosselaar, made it even more fantastic.
'Living Single' (1993-1998)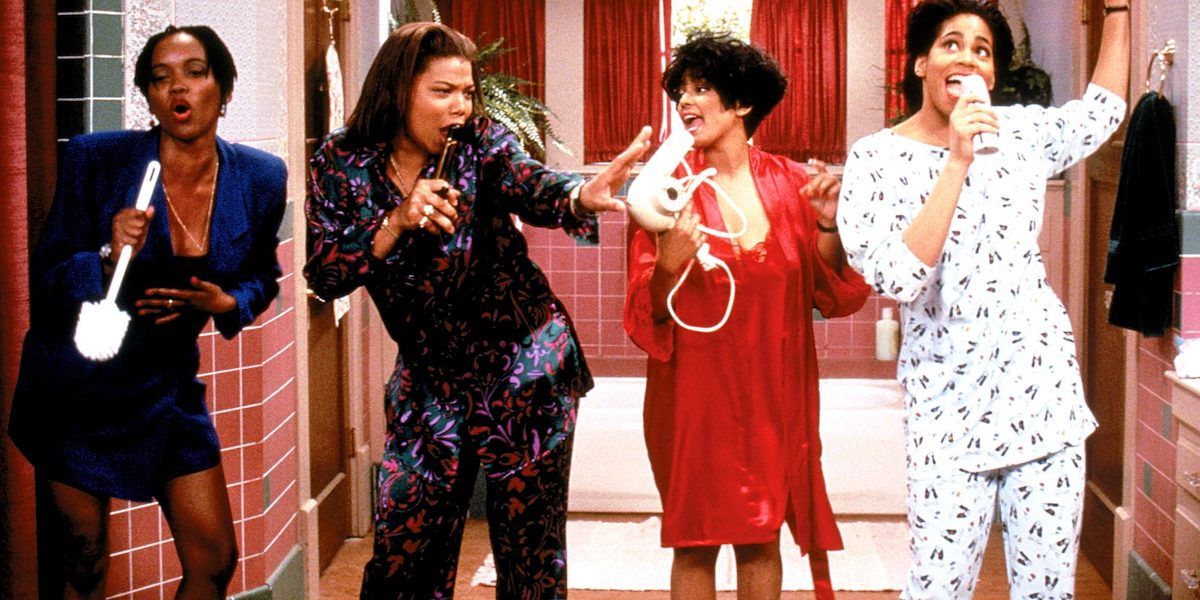 A show about successful friends living in Brooklyn, Living Single aired after Martin on Thursday nights. Although it was a beloved show with plenty of fans, it never got the ratings to love it deserved. Luckily, it could be viewed on multiple networks when it went into syndication.
RELATED: 10 Great Performances By Rappers in TV and Movies
Khadijah (Queen Latifah) was a thriving magazine editor. She had a fabulous and fun core group of friends, as well. She ended up with her happily ever after, getting married during the series finale. Some of her friends found love (two of her closest gal pals ended up marrying the guys from the neighboring apartment) throughout the show's run, as well.
'Party Down' (2009-2010)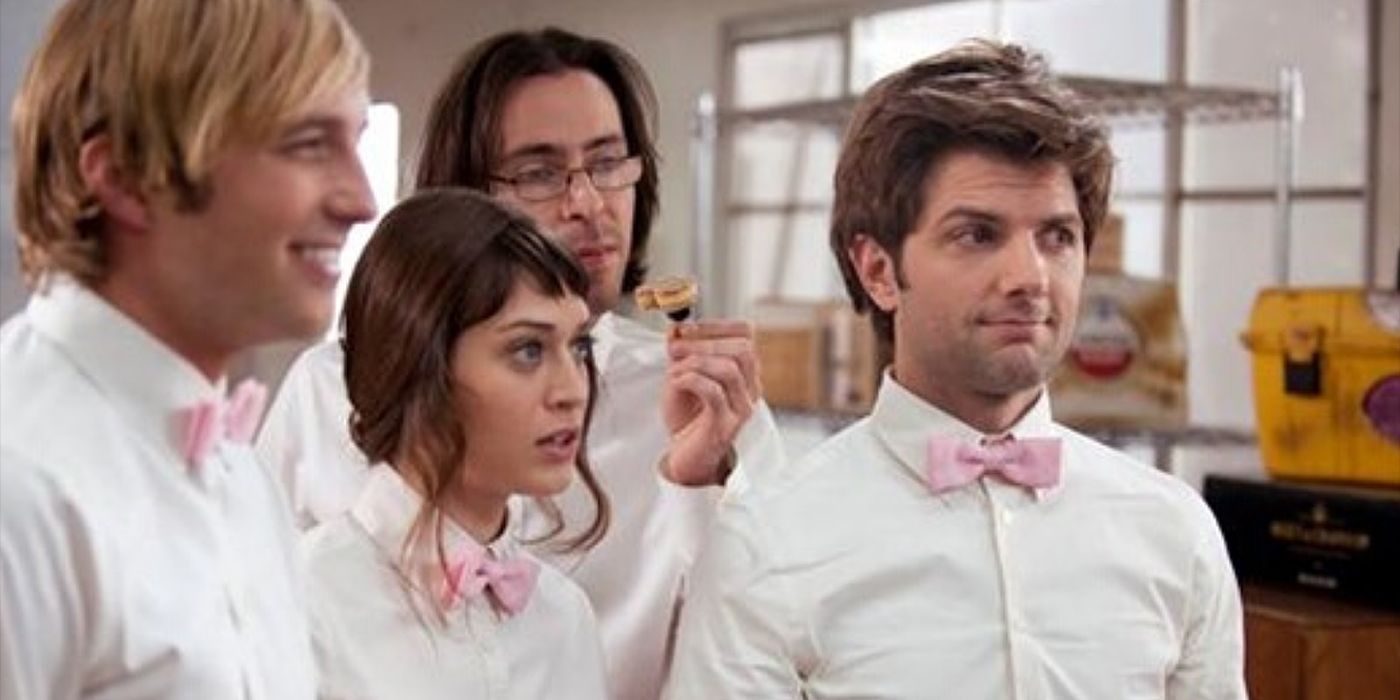 Much like real-life aspiring stars, the characters in Party Down had to find ways to pay the bills until they got their dream gigs in Hollywood. Henry (Adam Scott) and his peers worked together for an LA catering company, serving at events filled with affluent and famous guests.
The dry humor and delightfully absurd storylines made it a hit with critics. While the show was only on for two seasons, fans can get ready to party with the catering crew once again. A third season is scheduled to premiere in February 2023!
KEEP READING: 10 Sitcom Characters That Would Make Great Horror Villains