A new clip from Gerard Butler's upcoming Plane sees his character's phone call violently disrupted. Best known for his work in 300, The Phantom of the Opera, Law Abiding Citizen and The Bounty Hunter, Butler has become a strong name in film, especially within the action genre. In 2022, he starred in the drama-mystery Last Seen Alive and, in 2023, he'll also appear in ARK: The Animated Series. His latest film Plane aims to add another action flick to his belt.
The latest Plane clip, from Collider, shows Gerard Butler's character, Brodie Torrance, engage in a brutal fistfight.
The fight interrupts a phone call Brodie places with his daughter, as he tries to get her to jot down information and call for help. He is able to tell her his general whereabouts before a rebel attacks him from behind. Watch the clip above.
Related: How Many People Gerard Butler's Banning Has Killed In The Has Fallen Movies
Everything We Know About Plane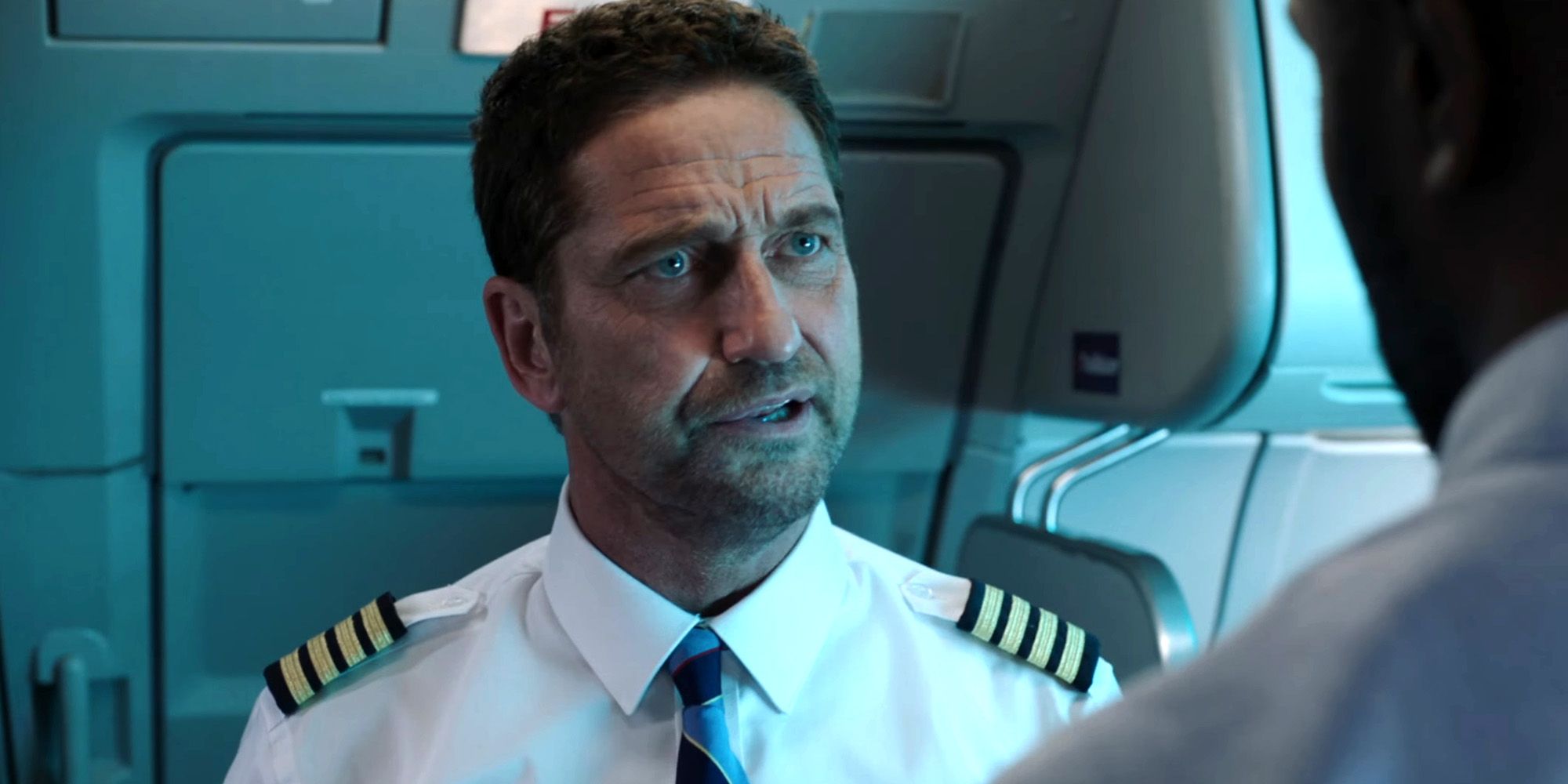 Plane is shaping up to be a tense, action-packed survival story. Its official synopsis reads that the film follows Brodie, a pilot who is able to save his passengers from a lightning strike by landing on a war-torn island. However, he eventually finds out that the crash is only Plane's inciting incident in a much bigger story. When most of his passengers are taken by rebels, Brodie turns to Louis Gaspare, an accused murderer being transported by the FBI. Brodie realizes that, not only will he need Louis' help to survive, but that there is more to the dangerous criminal than meets the eye.
Mike Colter plays Louis Gaspare. He is best known for playing the titular hero in Luke Cage and Marvel's other Netflix shows, and for starring as David Acosta on CBS and Paramount+'s Evil. Also starring in Plane are Yoson An, Daniella Pineda, Paul Ben-Victor, and Remi Adeleke, among others. Plane is set to be 2023's first action film, and it has received a lot of attention online for its simple title. It will go up against holdovers M3GAN and Avatar: The Way of Water at the box office upon its debut.
Director Jean-François Richet helms Plane with a screenplay by Charles Cumming and J.P. Davis. At the time of writing, reviews have not yet been posted for the film, so it remains to be seen how it will fare with critics. On the surface, though, Plane looks like it could achieve cult classic status as audiences sink into its entertaining and action-packed premise. Butler has built a reputation upon thrilling action movies, whether it be through his Olympus Has Fallen series or 2021's bullet-ridden Copshop. Audiences will soon discover where Plane fits in Butler's filmography when it premieres next weekend.
Next: Gerard Butler Horror Movies, Ranked
Source: Collider/Twitter