It has been 19 years since the release of 2004's Alexander, and Colin Farrell is still weighed down by the shame of the production. What was intended to be Oliver Stone's epic historical depiction of Alexander the Great's rise proved to be a colossal failure rife with historical inaccuracies and allegations of xenophobia that targeted the Persian empire. The film grossed a mere $167.3 million, as opposed to its $155 million budget, which made it a box office failure that left its cast and crew utterly stunned.
While the project has largely been forgotten, Colin Farrell's career has moved on since Alexander, especially earning award nominations for The Banshees of Inisherin, directed by Farrell's collaborator Martin McDonagh. However, Farrell still recounts his experience making the movie. In an interview with THR, Farrell has begun to reflect on the complete and utter shame Alexander brought him, and why it left such a blot on his mind and his career. He briefly details the efforts making Alexander and his partnership with Oliver Stone, but the realities sunk in when the reviews panned the movie – even his sister thought it was bad. Check out his quote below:
"Expectation is a dangerous thing. There was a load of things that went on with Alexander. The most significant thing to be a part of was, you know, two or three hundred people who traveled the world over six months to tell this story and bring it to life, and it was a story that Oliver Stone had dreamed of since he was in college, so as grand as it was, as global as it was, as political as it was, and as thrilling as it was and as violent as it was and essential as it was — it was really personal. It was really personal, and it was really personal to me. When I say "expectations', we all have our tuxedos ready. I'm not even joking. There was some of the lads, yeah, who were all like 'Right, lads, we're off to the Oscars. This is a sure thing', because we had Oliver Stone. We had a story of that magnitude. We had a script that was really moving and really, kind of, just brilliant and so muscular, and then it came out. I was in Toronto, and I think I was due a bit foot in the a*s to be honest, which is not the same as saying I deserved it. I just want to be clear. And I may have, that's not the same as saying I didn't. Not to get too meta, but the reviews came out — we were up in Toronto — and I remember my sister Claudine going 'Oh god. It's not good'. And Danica, who's here today, going 'It's really not good'. As I go 'What do you mean, not good'. There wasn't any shortcut, Rotten Tomatoes. What percentage are we talking here? It wasn't that. It was 'What do you mean', and they had all the printed reviews, and it was one after another, and it was pack my bags, found out, Alexander the Dull, Alexander the Boring, Alexander the Inarticulate, Alexander the Weak, Alexander the… I was like 'Holy sh*t.' And I thought 'What can I do?' I felt so much shame."
Related: Colin Farrell's Penguin Transformation Completely Changes His Spinoff Hype
The Critical Response To Alexander Explained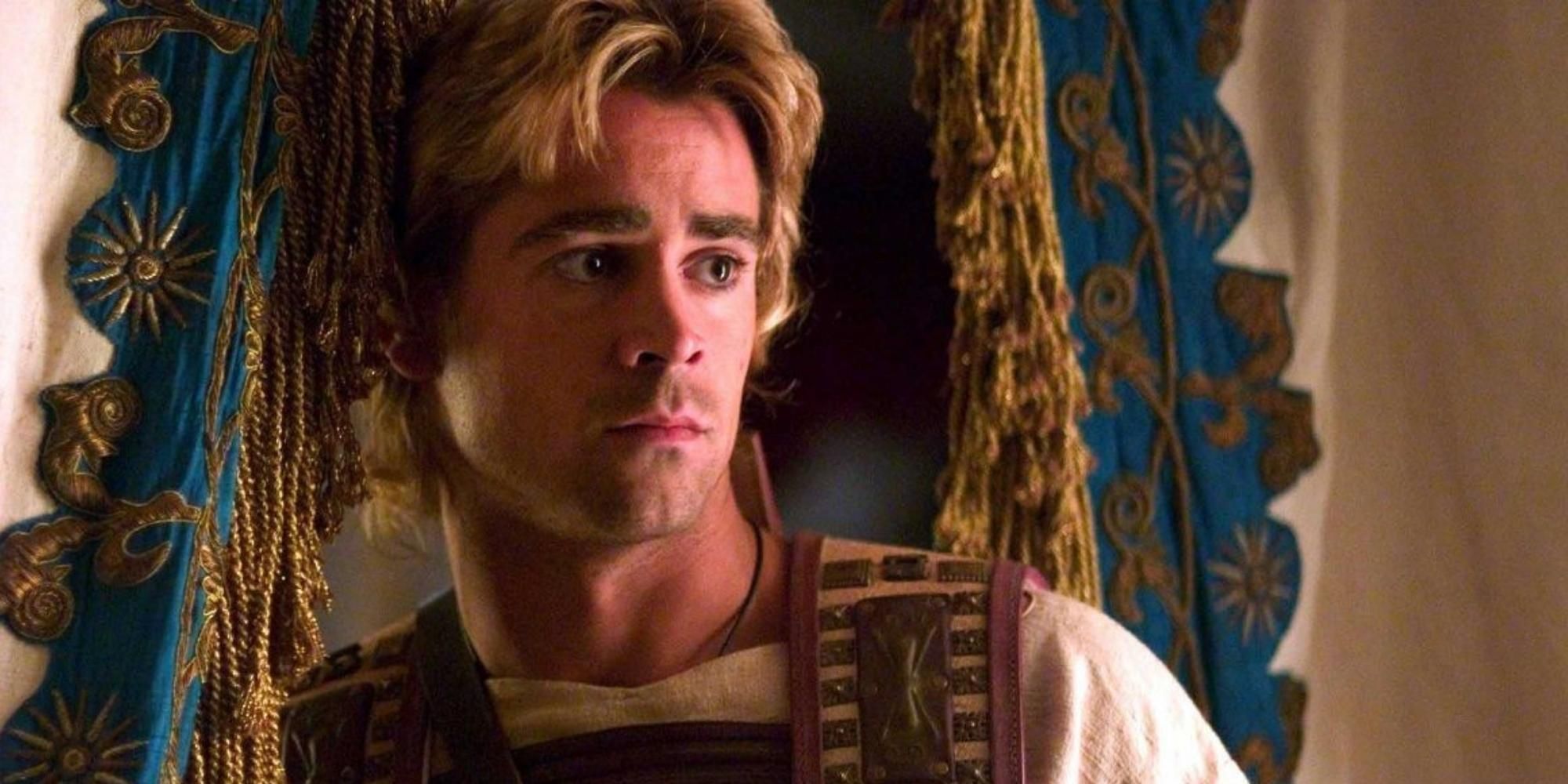 While the entire production was reviled for its portrayal of one of the most historical kings, a major critical focus was on Farrell himself. With Farrell in his early 20s, the highly demanding role of Alexander the Great was a low point in his career, which he himself admitted three years ago on The Late Late Show. Some criticism included Farrell's casting as Alexander, where his performance felt underwhelming and uninspiring and lacked the warrior's grit and confidence. Even the harsh opinions came down to his look as Alexander, as the costume design and makeup were ridiculed.
Farrell's own shame aside, the film is also incredibly historically flawed. With many key battles of Alexander's career left out entirely, the Persians were depicted with garbs that they never wore and were often shown as more disorganized than they were. With the Macedonians often mistaken for being Greeks themselves, the film utterly fails to retell the historical realities of Alexander's time. Unlike Stone's Platoon, which is a largely historically accurate depiction of the Vietnam War, Stone does not succeed in depicting the era, nor is he able to get across the power of Alexander's leadership.
Colin Farrell Bounced Back To Become A Favorite For This Year's Oscars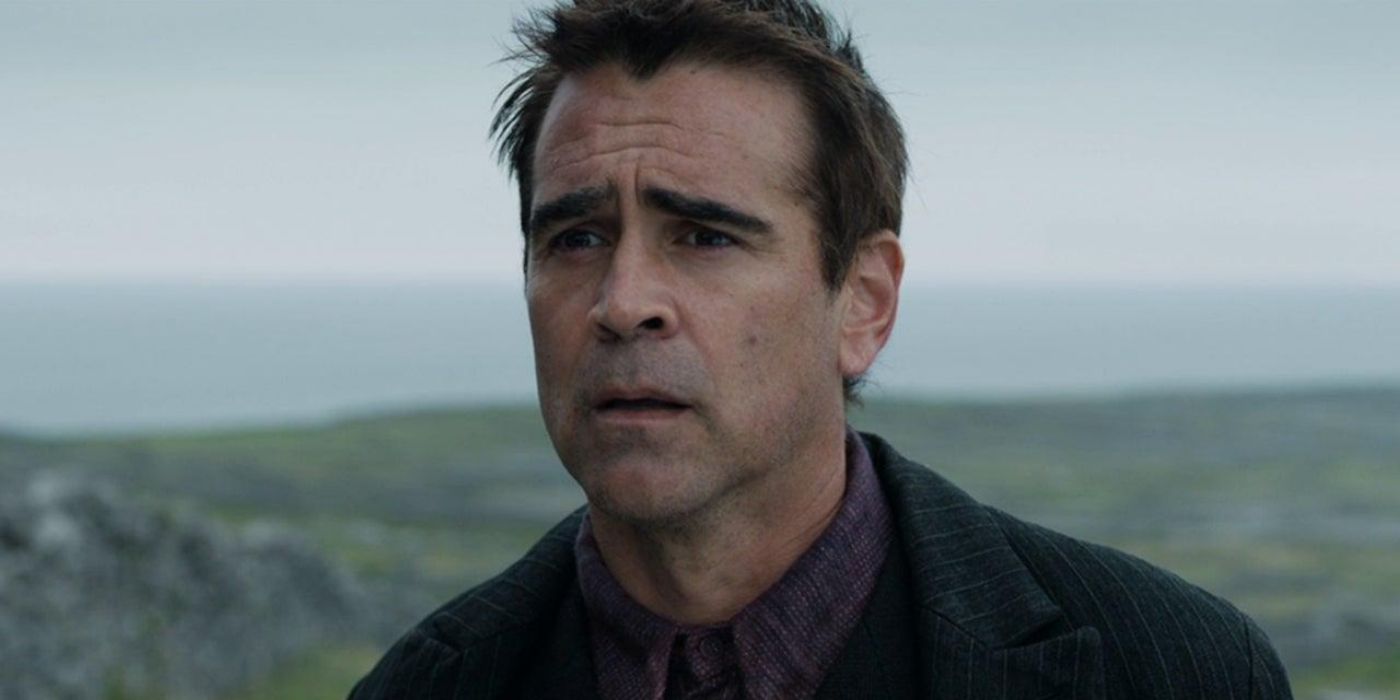 Despite how ashamed he is of Alexander, Farrell's career didn't end in 2004. After Alexander's, Farrell starred in renowned productions such as The Lobster, In Bruges, and The Batman. His recent hit, The Banshees of Inisherin, could very well net him his Oscar nomination, having just recently won a Golden Globe Award for his performance. After suffering a major defeat in 2004, 19 years have seen Farrell recover his confidence, push back the shame, and break out into a respected role of his own. With his performance in The Batman that made him unrecognizable as Penguin, he does deserve some acknowledgment, considering just how far he has come since Alexander.
More: The Batman's Original Penguin Design Would've Made Farrell's Villain Worse
Source: THR, The Late Late Show