Gather around Luther fans. Your favorite detective is back in the saddle of crime fighting. Starring Idris Elba in the title role of a troubled detective for five seasons, the much-loved British television series now has a long-awaited feature-length sequel titled, Luther: The Fallen Sun set to premiere in March. For there to be a crime that needs solving, we must also have a villain perpetrating said crime and for this sequel, that role belongs to Andy Serkis. With the film's release approaching, Netflix has put out a new image that grants us a look at the ominous villain set to clash with Elba's Luther.
The new image was shared by GamesRadar and features Serkis as millionaire David Robey. In the image, standing in what can be termed a lofty and expensive apartment with a brilliant view, Robey is wearing a dressing gown while staring at his phone. Opposite Rodey is whiskey and a pair of broken statues, with one of them having wings. It's a sleek image, projecting wealth and control, however, Robey is not the type of character one should emulate. Robey is a serial killer who is terrorizing the city, an individual who uses technology to spy and collect information he later uses to blackmail.
Luther: The Fallen Angel will begin its solo tale picking up where the series left off. Alice Morgan (Ruth Wilson), Luther's nemesis and companion had fallen to her death with Luther ending up in cuffs and behind bars. The serial murders by Robey on the outside will see our off-the-books detective escape prison to become the long arm of the law. Elba does try to offer his own understanding of his new target in the feature, previously stating, "If you and I had a big secret that we want no one to know, he loves the idea that he can be like: 'I know what that is. Come over and do this for me.'"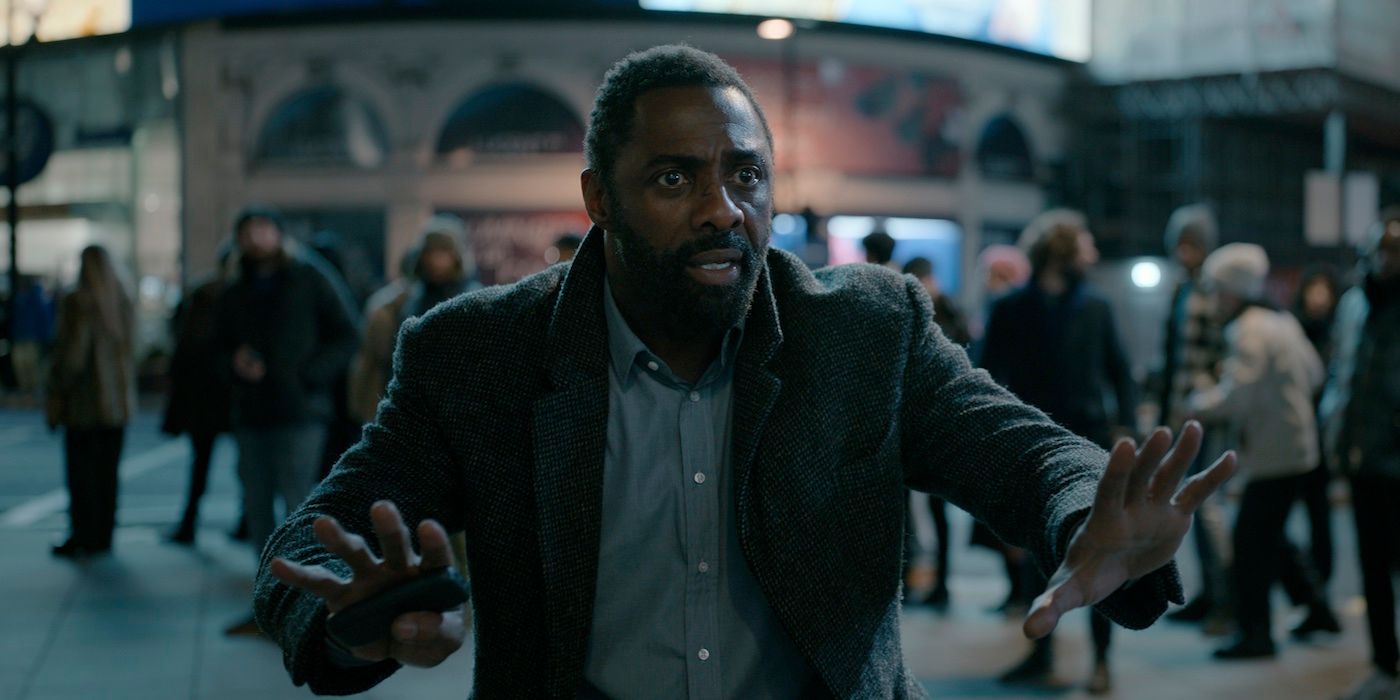 RELATED: Andy Serkis Teases His 'Luther: The Fallen Sun' Villain
Serkis himself has also spoken about this new character he is set to portray, stating "I don't think I've come across anything quite as dark for a long time." The Lord of the Rings and Andor actor also described wanting to take a shower the first time he came across the script. Serkis's Robey will plague on the supposedly hidden secrets that people have and share within the semi-cloaked nature of the internet. The modern world is highly dependent on tech and Robey is watching to take advantage.
Luther: The Fallen Sun is one of Netflix's highly anticipated releases. The film also stars Cynthia Erivo and Dermot Crowley who returns to the franchise as DSU Martin Schenk.
Luther: The Fallen Sun premieres in March 2023 on Netflix. See the new image and watch the trailer for the fifth season below: