With each successive season of Servant, the often silly yet still sadistic series from showrunner M. Night Shyamalan and creator Tony Basgallop, the stakes have steadily increased. What began as a story of a family trying to cope with an immense loss by hiring a mysterious live-in nanny named Leanne (Nell Tiger Free) morphed into being about cults, kidnappings, and, at this point, the potential end of the world as we know it. Taking place almost entirely in a single brownstone that is coming apart at the seams and the surrounding Philadelphia neighborhood that teeters on the edge of chaos, it is one of those series that has thrived on its own increasingly anarchic atmosphere. Although it has felt like it was spinning its wheels just a bit in some stretches of prior seasons, Servant has tapped into something special in a vast streaming landscape as it explores the potential of having supernatural forces invade the fraught confines of the domestic. In the first three episodes of its fourth and final season, this is all reaching a breaking point in magnificent yet macabre fashion, setting up what already feels like a most spectacular outing to close the series out.
The story picks up a few months after the shattering conclusion of season three that saw our characters come crashing back down to Earth. For Lauren Ambrose's troubled matriarch Dorothy this was literal, as she took a horrible fall from the top floor of their home after attempting to escape with the young Jericho. Rather miraculously, she has survived and is now going to continue her recovery at home after previously doing so in a medical facility. However, the home she is returning to is a fundamentally different one in that Leanne has fully taken charge in her absence. While Dorothy's often oblivious husband Sean (Toby Kebbell) continues making all the meals when not working to become this world's rudest reality television chef à la Gordon Ramsay and her caustic brother Julian (Rupert Grint) is still hanging around to be what is basically a submissive to Leanne (a glorious element that the show has fun playing around with), there are also a lot of exterior developments. Happening just outside the messy dynamics of the interior, there are opposing forces gathering. Leanne has continued to build a group of followers who hang on her every word, but the former cult from which she escaped is not content to give her up so easily. With each passing moment, we see that this powder keg is growing more and more unstable. All it will take is a spark from Leanne to unleash what could be an apocalypse of biblical proportions upon their world.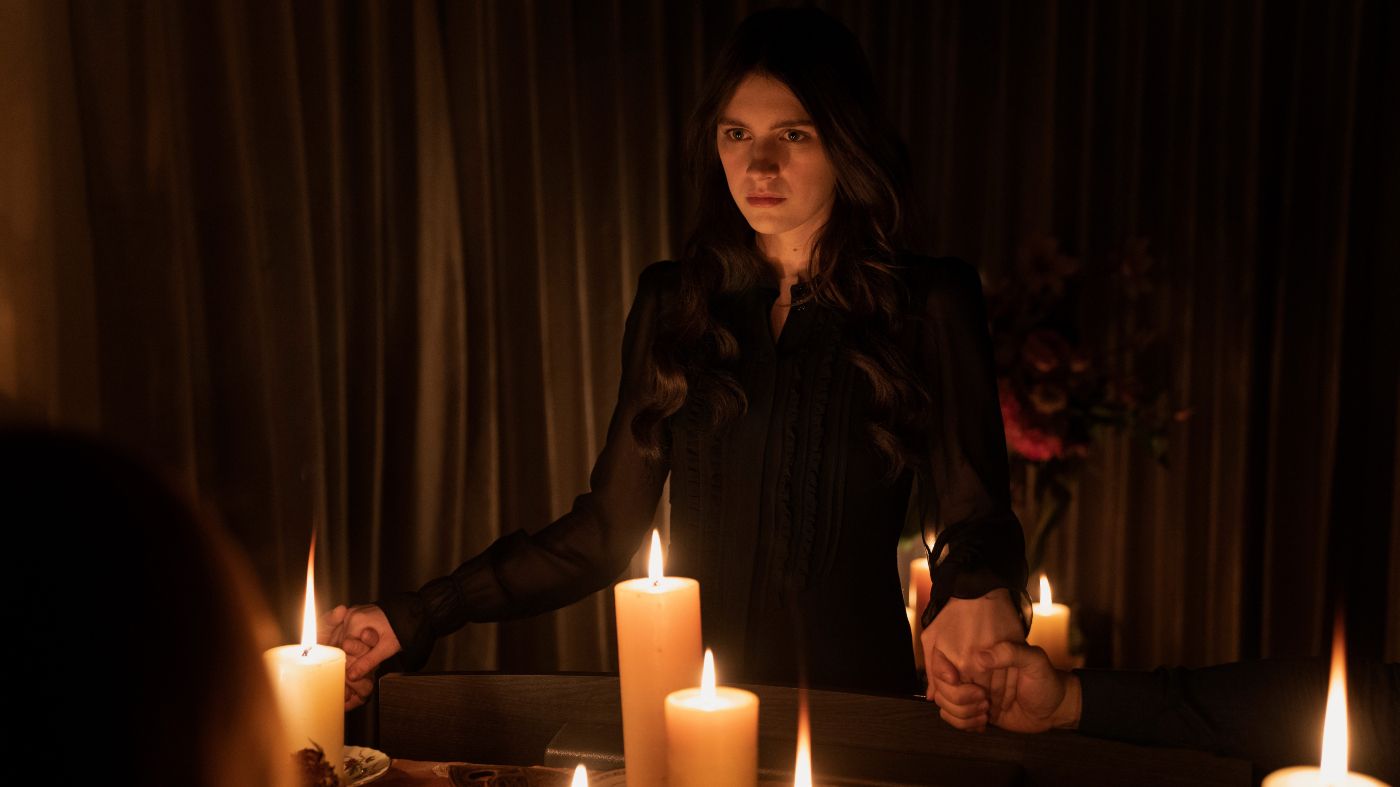 RELATED: 'Servant' Season 4 Trailer Shows Leanne Grayson as an Unstoppable Force of Nature
Just like the house in which all the characters spend the majority of their time, Servant is a series that can often feel like it is existing on a rickety foundation. What has allowed it to hold together is how the story both revels in the conflicts playing out among the often cruel characters while also revealing the tragedy underpinning it all. In particular, the love-hate relationship between Dorothy and Leanne has become the most wonderful part to watch. Much of this is due to how both Ambrose and Free are each giving multifaceted performances, riding intense waves of emotion that relentlessly crash down through the story. The stormy and strained relationship of their characters has seen them go through so many fluctuations that there is a palpable tension about what will happen when the gloves truly come off. Currently, Leanne still looks to Dorothy as a mother figure of sorts and wants her to love her. The perpetually haunting yet darkly humorous way this plays out is as delicious as it is dread-inducing. Each is flawed and neither will give up any ground.
They are like wounded tigers circling each other, wary of what will come next yet still taking part in a mesmerizing dance for superiority. This culminates in Leanne getting closer to Dorothy physically than she has ever been despite the latter trying to hold her at as much distance as possible. They are at a fragile stalemate of sorts, but that will not last. Dorothy, underneath the brave face she puts on, still has experienced immense physical and psychological trauma that has been repressed. For three seasons she and those around her have tried to run from this, though they and we are beginning to see how that will not work forever. While not always an outright work of horror as much as it could be, it still makes for an appropriately grim experience, all the same, to see the house become consumed by a sickness that may soon doom all in it. The sadness comes from seeing them all continue to ignore it taking hold. Whether in the moments of spectacle like when Leanne finds herself trapped in a perilous predicament all by herself or the stripped-down scenes where characters tear into each other with words, the various directors make the most of nearly every moment.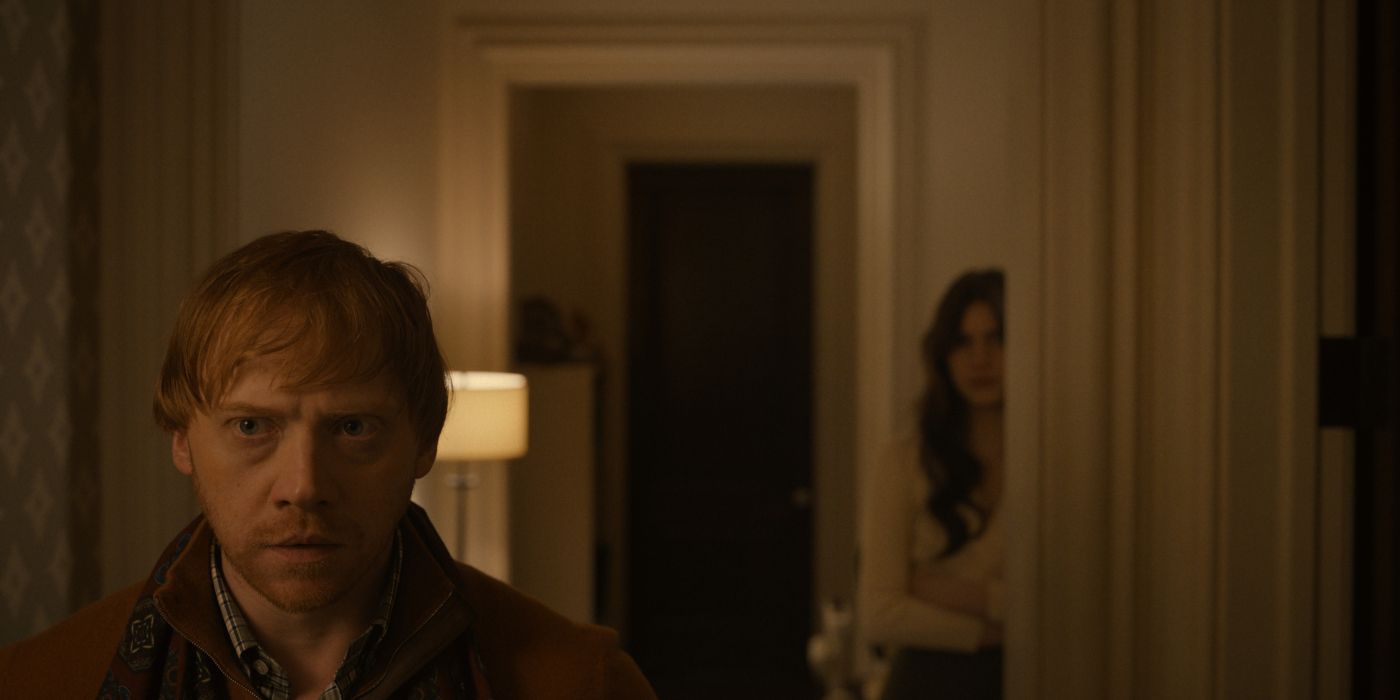 If anything, the more explosive scenes that take place outside are far less interesting and often distract from the focused ones inside the house. For all the ways these small spaces could begin to grow repetitive or feel too constrained in lesser hands, all of those helming their respective episodes ensure it feels dynamic without ever overplaying their hand. In particular, this season has brought back director Kitty Green who continues to do outstanding work. Similar to her previous film The Assistant, a nuanced nightmare of a narrative feature debut that everyone should see, she knows how to draw out a suffocating emotional tension from even the most simple of scenes. She gives life to every single detail from when there is a montage with characters dealing with an unexpected infestation to a standout sequence where Dorothy awakens to find Leanne has begun shaving her legs with a straight razor.
There is an almost analytical coldness to all of this, as multiple locked-down shots observe intimate yet maddening moments openly and honestly that then give way to fluid camera movements that bring us closer to the darkness. It is as if we are a detached deity who is floating through each scene, watching the beginning of the collapse of a family that is still doing everything it can to delude itself into thinking that it can hold together. Each moment feels as though we are dancing on the edge of a cliff, only a small step away from a steep plunge from which there will be no coming back. While the series will burrow into the bleak, there also are asides where you feel like you are catching a wink to the audience. When done as outright gags, they can be less sharp than when it plays as more of a frightening farce. At its best, it instills the series with a sense that there might just be a maniac at the wheel who is testing to see how willing we are for things to get really wild. When done well, as has been the case at the beginning of the end seen so far, the patience of the previous seasons has the potential to pay off unlike anything else before it. Even as it can get a little lost in itself in going bigger, the foundation being laid is still more than promising.
One can only hope Servant continues to keep itself together even as the world it has built for itself falls apart even further. A massive struggle playing out in the most minuscule of settings is ambitious in the best way, making it worth taking one last trip to see how it all falls into place. Whoever ends up the victor in the struggle between Leanne and Dorothy, if the remaining episodes are as good as these first three, it will be the audience who can truly count themselves the winners. A disquieting and dynamic portrait of one family's descent, the final season of Servant is one that promises to reward those who have kept the faith.
Rating: B+
You can watch the first episode of the final season of Servant on Apple TV+ on January 13, with the remaining nine episodes released weekly.