Baz Luhrmann hints that Elvis may be the start of another thematic trilogy. Starring Austin Butler and Tom Hanks, the hit musical biopic chronicles the life of the titular rock and roll icon through the perspective of his manager, Colonel Tom Parker, whose financial abuse of Elvis is a major focus of the film. The Elvis movie was co-written and directed by Luhrmann, whose flamboyant filmmaking style has been the subject of much praise over his career. The auteur's first three films include Strictly Ballroom, Romeo + Juliet, and Moulin Rouge!, which subsequently became known as the Red Curtain Trilogy.
Now, it appears that Elvis could be the start of a new thematic trilogy for Luhrmann. During a recent interview with Variety, the director talked about how his latest film signals a visual shift in his filmography from red to blue, discussing how the latter color was used to ground Elvis and his Mississippi roots against the backdrop of the bright lights of Las Vegas. Asked directly if Elvis is the beginning of a Blue Curtain Trilogy, Luhrmann said he's not sure since he may retire soon. Read what he said below:
I'm not sure it's a trilogy because I might retire. But this language shifts and blue became a key color.
Related: Elvis Ending Explained (In Detail)
Baz Luhrmann's Red Curtain Trilogy Explained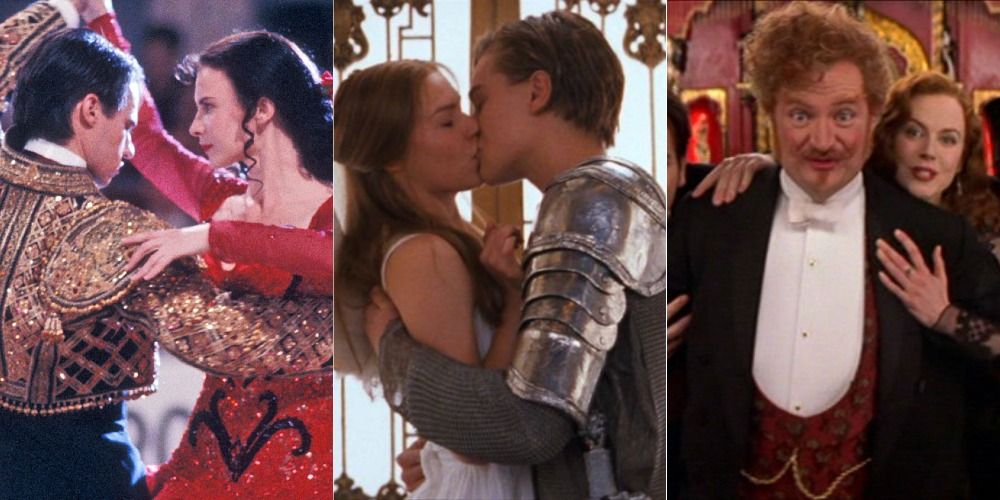 Baz Luhrmann's directorial debut came in 1992 with the romantic comedy Strictly Ballroom, establishing many of the visual trademarks he would later become famous for. He followed that up with 1996's Romeo + Juliet which, starring Leonardo DiCaprio and Claire Danes in the titular roles, successfully reimagined William Shakespeare's ubiquitous tragedy for the modern day. Luhrmann's third, and perhaps most critically acclaimed, film is 2001's Moulin Rouge!, which earned eight Academy Award nominations including Best Picture.
Luhrmann has coined the term Red Curtain Trilogy to refer to the first three films he directed, which were released in a DVD box set under said name in 2002. Similar to Edgar Wright's Three Flavours Cornetto trilogy, which kicked off shortly thereafter, Luhrmann's first three films are not a trilogy in the traditional sense of sharing characters or continuing a connected plot, though they do follow a specific filmmaking style. Each film contains a theater motif that runs throughout, with Strictly Ballroom being about dance, Romeo + Juliet honoring Shakespeare's poetry and language, and Moulin Rouge! being a musical.
Whether or not Elvis is the start of Luhrmann's Blue Curtain Trilogy remains to be seen, though the director is on the record stating the shift from red to blue is an intentional visual choice. Luhrmann generally takes a lot of time between films, having last directed The Great Gatsby in 2013. Recently, he's been talking about releasing a four-hour extended cut of Elvis and now, he's even floated the idea of retiring. However, it would be interesting to see Luhrmann embark on a new cinematic trilogy with a unifying style.
More: Elvis Proves Baz Luhrmann's Next Movie Will Be Even BetterSource: Variety