The career trajectory of Allison Williams is one that calls for closer analysis. The actress became known for portraying Marnie Michaels, a generally insufferable New York millennial, on HBO's Girls. Following the success of that show, she went down a completely opposite path and has now starred in three horror films. She first dipped her toe in the horror pool by playing Rose in the game-changing movie Get Out, followed by her starring role in the sapphic thriller The Perfection, and now unleashes new hell in M3GAN. The fascinating part of it all is that she is picking roles that don't fit into the traditional woman-in-horror tropes. None of her characters are scream queens or final girls, they're something completely different. Williams' natural-born look of pedigree is giving modern horror movies a brand-new kind of person to hate.
Deliver Us From Marnie
When Williams' character of Marnie Michaels performed a stripped-down version of Kanye West's "Stronger" on Girls, she was clearly perfecting a niche kind of unlikability. Marnie once described her wedding as "a nod to my cultural heritage, which is white Christian woman." She was relentlessly A-type, selfish, and willfully out of touch with the world around her. Ultimately, Marnie was harmless, and the worst thing she ever did was make a cringe-worthy music video. Because it was Williams' breakout role, she had to distance herself from Marnie so no one would think she was actually that entitled and neurotic. Her first attempt at doing so was starring in a live televised special of Peter Pan. The show was critically panned, but Williams was credited as its only saving grace. That being said, Williams has not taken part in any live theater since then. At that point, maybe she was seen as less of a Marnie, but was still seen as a privileged (having grown up with former NBC News Anchor Brian Williams as her father), unassuming nice girl, making her the perfect choice to be cast in Get Out.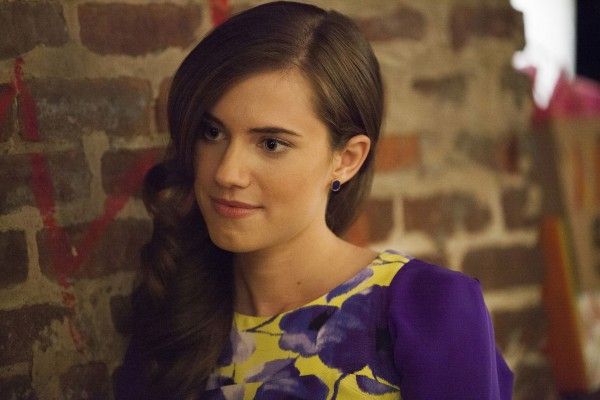 RELATED: Allison Williams on 'M3GAN' and Working With the Killer Doll
Diving Head First Into Horror
In Jordan Peele's 2017 horror film Get Out, Williams plays Rose Armitage— Chris' (Daniel Kaluuya) woke girlfriend who brings him home to meet her family. Rose spends over half the movie appearing to be the only normal and socially-aware person in her very white family. The audience builds a trust in her since she always takes Chris' side and defends him at any perceived racist slight. She even agrees to cut the trip short and leave after things get a little too weird for Chris. It's not until her brilliant line of, "You know I can't give you the keys, right babe?" that we know she's not innocent. Peele manages to disorient the viewers simply through his casting choice. Rose is so easily believed to be a good guy because of Williams' past roles and real-life reputation. That's also what makes the reveal of Rose being in on her family's scheme so effective. In the end, she is exposed as a calculated sociopath that wears a white, skin-tight turtleneck, separates her Froot Loops from the milk, and brings home Black people to sacrifice them.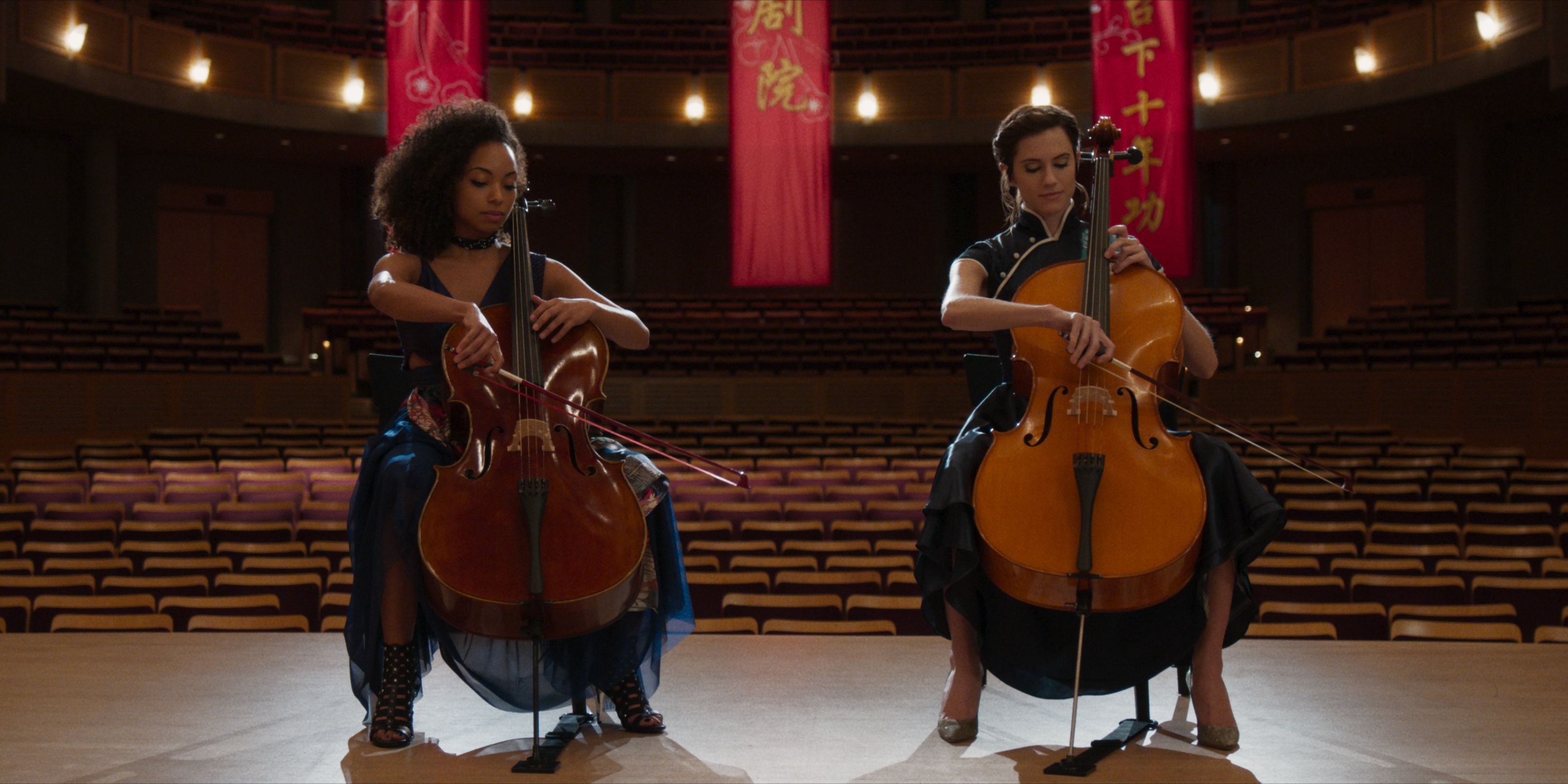 Williams' next project was The Perfection, wherein she portrays Charlotte, a cellist extraordinaire who wants to dethrone her newer and younger competition. Similarly to Get Out, the film sets up Charlotte as an innocent bystander who merely bears witness to the horrors against her musical opponent Lizzie (Logan Browning). At first, Charlotte just comes off as overly serious, driven, and for lack of a better word, a perfectionist. However, because of her role as Rose, it's not a far reach to assume she's just a wolf in sheep's clothing. Just as Rose gained Chris' trust, Charlotte dubiously gains Lizzie's trust, only to maniacally screw them over. She plies Lizzie with drugs that will cause hallucinations, convinces her that bugs are living inside of her, and the only way to get rid of them is to cut off her cello-playing hand. Charlotte then inexplicably pulls out a hatchet so Lizzie can perform her own amputation, officially destroying her competition. The twists and turns in the movie only continue from there on. As deranged as Charlotte is, the decision to have Williams play the role makes it even more impactful. The actress was able to weaponize her public persona and use it to exploit the audience's belief.
All Roads Lead to 'M3GAN'
Rather than trying to reject her archetype as a toxic-white-girlboss, Williams doubles down in M3GAN. In the new buzz-worthy Blumhouse flick, she plays Gemma, a successful toy inventor, robotics engineer, and a literal woman who codes. Though Gemma never comes close to committing atrocities like Rose or Charlotte, her morals are undoubtedly questionable. She lacks a typical kind of human empathy, especially when it comes to her niece, who has just been left in her custody after a car wreck. And she seems blissfully unaware of the immeasurable consequences of creating an artificially intelligent doll marketed toward protecting children from emotional and physical harm. Sure, the conception of M3GAN (short for Model 3 Generative Android) coincides with her duties at work for a Hasbro-like toy company, it also conveniently relieves Gemma of caring for her traumatized niece. Unlike Williams' previously unhinged roles, Gemma is a very subdued and tightly wound character. But she still begs the question of likability— even though M3GAN is the one doing the killing, is her creator just as culpable?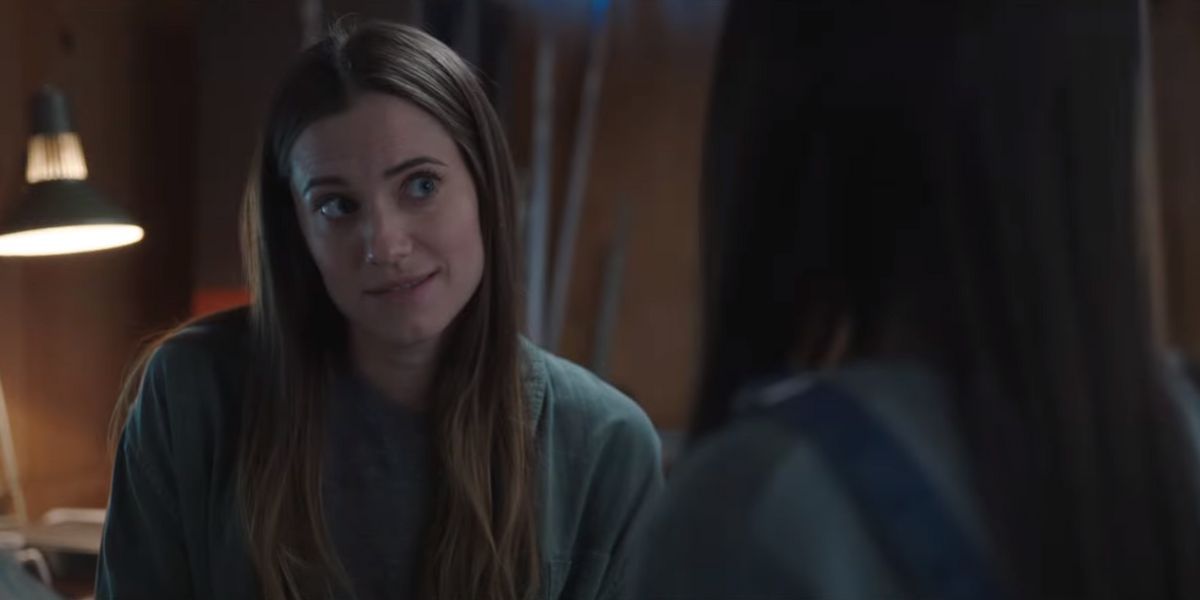 Whether or not Williams' planned her career to take such a path, or it is all a happy accident, one thing is for sure: she found her niche. Her self-awareness of being a perfectly sculpted nepo-baby has worked in her favor to subvert horror audiences for the last five years. She has yet to play the innocent victim being tortured or attacked, ruling her out as a scream queen. She hasn't entirely fought tooth-and-nail until the bloody end like a final girl, either. Rose, Charlotte and Gemma don't precisely fit into any of the classic tropes for women in horror. It is Williams herself that has paved a path for a new type of character; usually a sadist, perversely scheming, morally corrupt, freaky chick.