With adaptations like The Lying Life of Adults and The Pale Blue Eye already streaming on Netflix, fans are finally getting a taste of the books being made into movies this 2023. There's no shortage of book-to-movie adaptations this year, and there's still time to dive into the pages before they appear on the big screen.
There's something so enchanting about book adaptations. To vividly imagine the scenes in our heads is one thing, but viewing someone else's interpretation (even better if the writer is directly involved in the production) is entirely different. With all book adaptations, it's either a hit or a miss. While the Harry Potter movies and books fascinate audiences simultaneously, the Percy Jackson movies never hit the mark. On the other hand, some say the Shadow and Bone series is way better than the books.
RELATED: Best Books To Read Before Watching Their Adaptations
It is tough to assume how the audience may react to an adaptation, but the excitement for up-and-coming new ones never dulls. And with the new year already here, it might be helpful to prepare for all the books becoming movies in 2023. These upcoming movies based on books will hopefully do justice to their source material.
Updated on January 9th, 2023, by Hannah Saab:
With adaptations like The Lying Life of Adults and The Pale Blue Eye already streaming on Netflix, fans are finally getting a taste of the books being made into movies this 2023. There's no shortage of book-to-movie adaptations this year, and there's still time to dive into the pages before they appear on the big screen.
'Oppenheimer'
In theaters July 21, 2023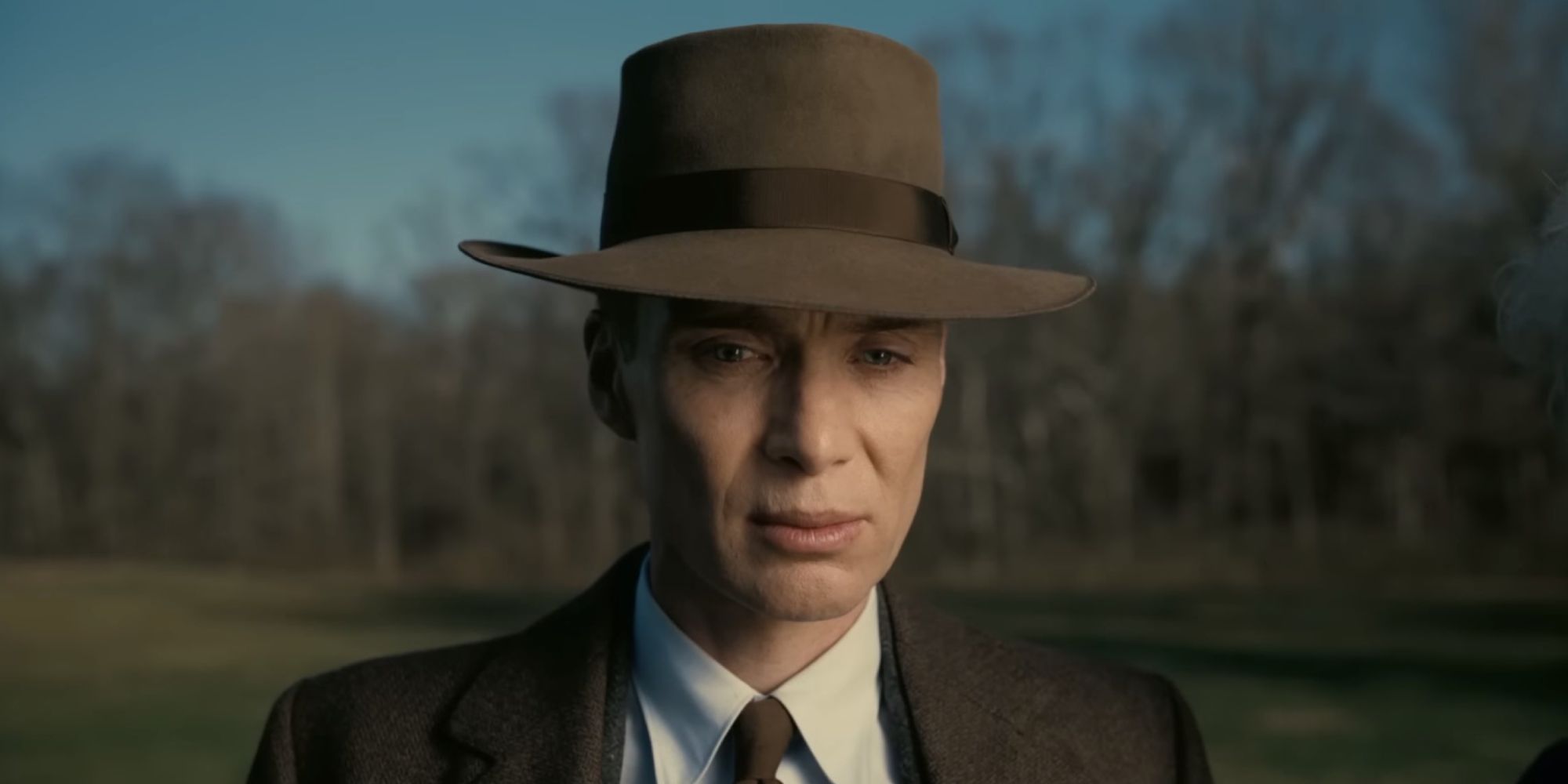 If the name J. Robert Oppenheimer doesn't ring a bell for you, it should. Oppenheimer was a brilliant, charismatic physicist who became the most famous scientist of his generation for his role in creating the atomic bomb. As the Manhattan Project's director of the Los Alamos Laboratory, he's been credited as its "father" of the atomic bomb. Nuclear weaponry irrevocably altered the face of global politics, and it will be fascinating to see how renowned director Christopher Nolan tackles Oppenheimer's legacy.
The film is based on American Prometheus, a biography written by Kai Bird and Martin J. Sherwin and is among the most exciting of all the books to movies in 2023. Oppenheimer stars Cillian Murphy as J. Robert Oppenheimer, Florence Pugh as Jean Tatlock, Robert Downey Jr. as Lewis Strauss, Emily Blunt as Katherine "Kitty" Oppenheimer, and Matt Damon as Leslie Groves.
'Are You There God? It's Me, Margaret'
In theaters April 28, 2023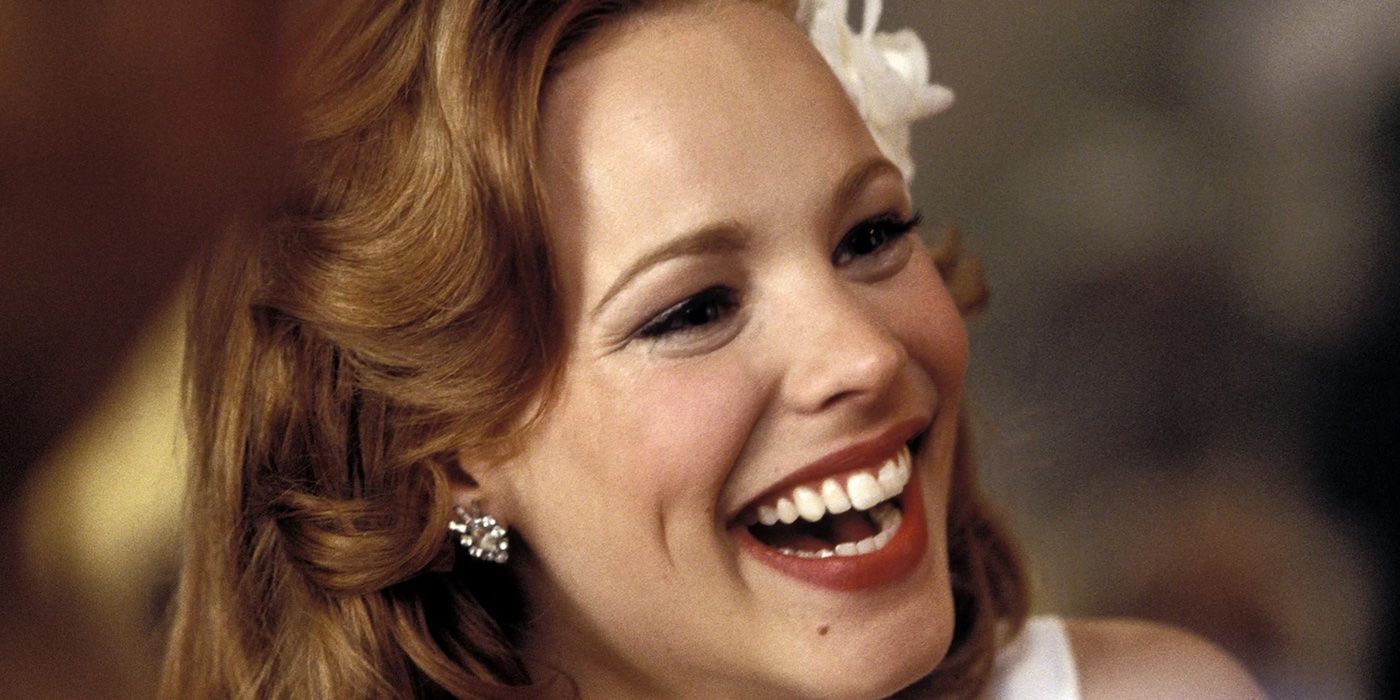 Lover of long hair, tuna fish, the smell of rain, and all things pink, Margaret Simon is almost twelve. She's just moved from New York City to Farbook, New Jersey. She's afraid she won't fit in with her new friends, Nancy, Gretchen, and Janie. So imagine her glee when they form a secret club to talk about private subjects like boys, bras, and getting their first periods. But things go haywire when they realize Margaret doesn't have religion. But they don't know that Margaret has a unique relationship with God.
RELATED: The Best Mother-Daughter Movies
Fans of the 1970 novel, Are You There God? It's Me, Margaret, by Judy Blume will be glad to know it's among the books that will be movies in 2023. The film features Abby Ryder Fortson as Margaret Simon and Rachel McAdams as Barbara Simon.
'Harold and the Purple Crayon'
In theaters June 30, 2023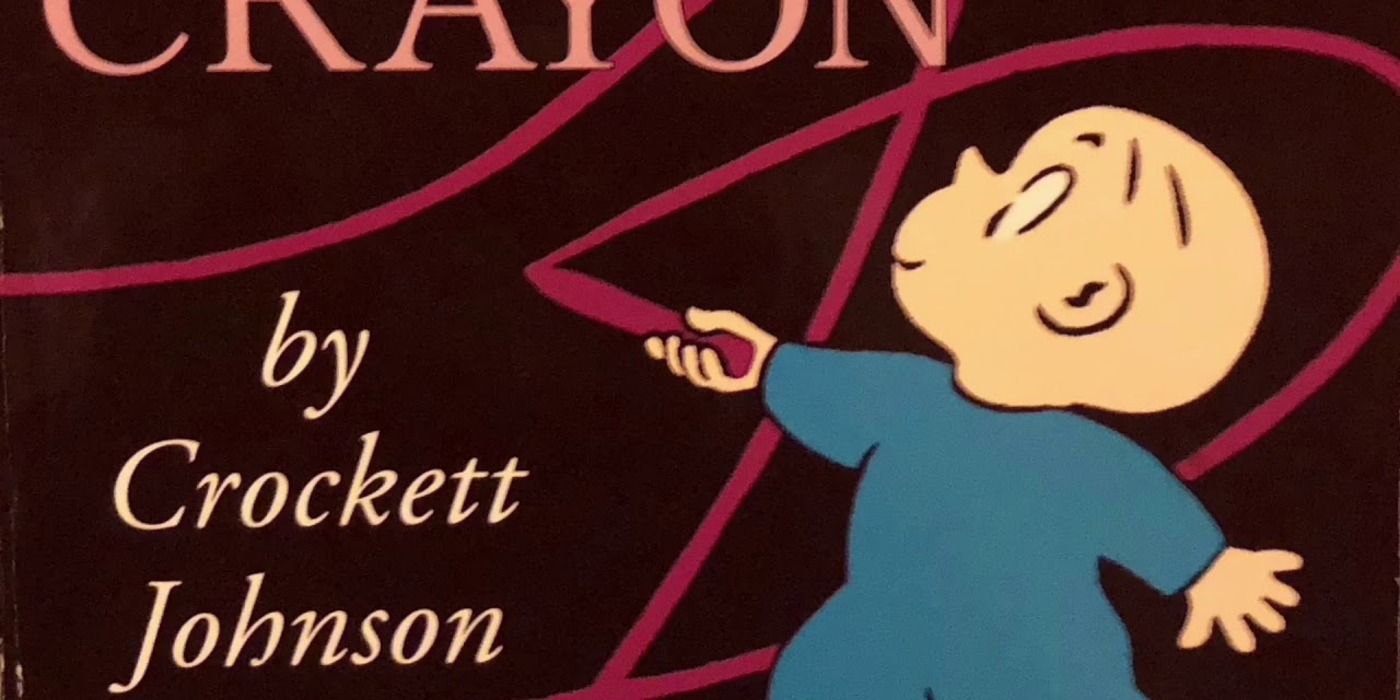 A timeless classic, Harold and the Purple Crayon tells the story of a four-year-old kid, Harold, who possesses a magic purple crayon. One fine day, Harold decides to go for a walk in the moonlight. He draws himself a landscape full of surprises and excitement. The crayon accompanies Harold through forests, across the oceans, and past dragons before Harold safely returns to bed, tucked away in dreamland.
Based on the 1955 children's book of the same name by Crockett Johnson, Harold and the Purple Crayon will star Zachary Levi, Zooey Deschanel, Lil Rel Howery and Ravi Patel.
'Salem's Lot'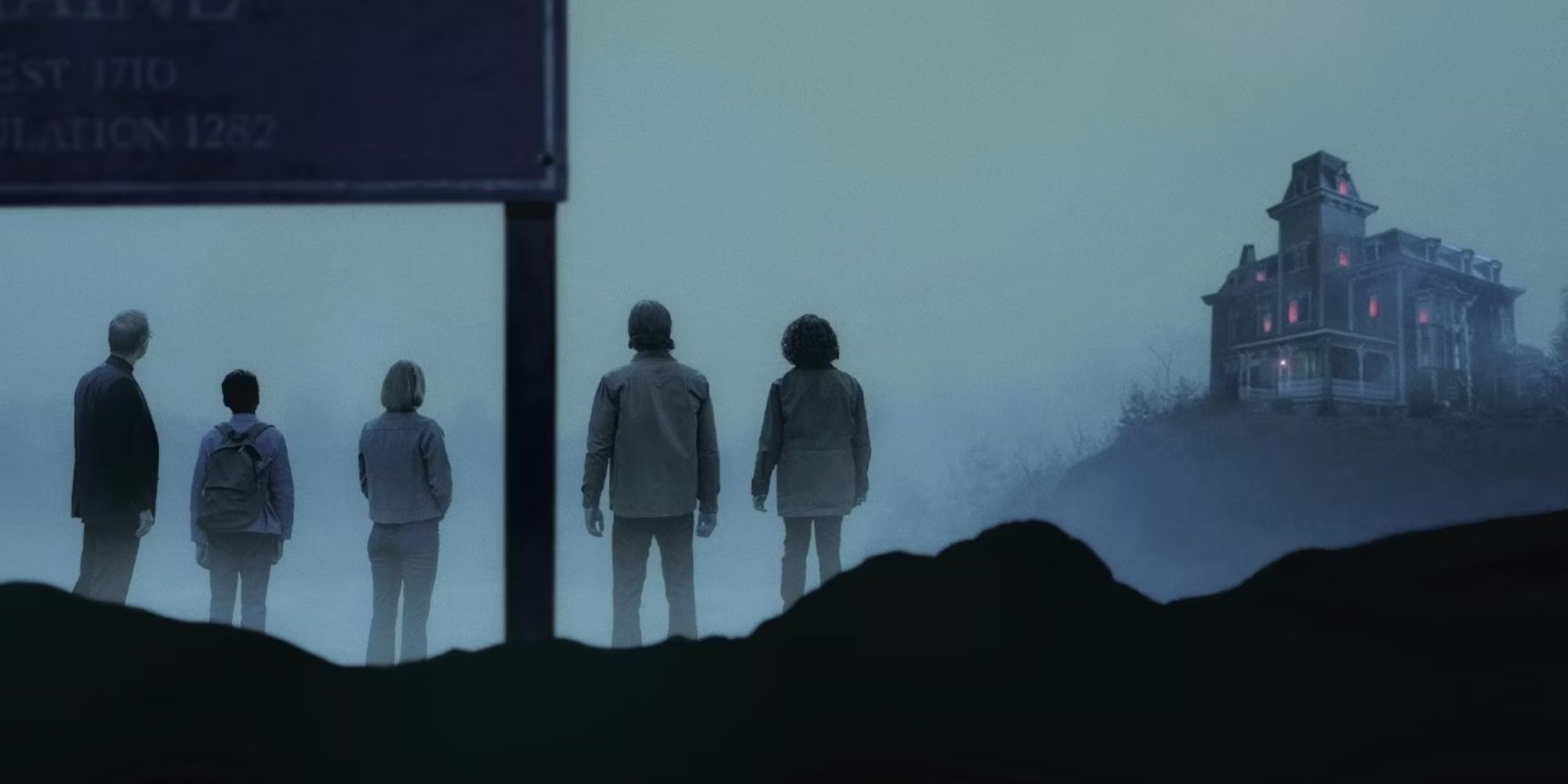 Salem's Lot is the hometown of Ben Mears, a small England town with white clapboard houses, tree-lined streets and solid church steeples. When Ben returns home, with the hope of casting out his devils, what he doesn't see coming is the unspeakable horror waiting for him. Ben is not the only one who's come to the town, though. An unwelcome stranger is here too. A man with secrets as old as evil, threatening to ruin the lives of everyone who touches it.
Inspired by Stephen King's bestseller, Salem's Lot was set to release on April 21, 2023, but was recently taken off its release date in lieu of Evil Dead-heads celebrating the return of Deadites to the big screen with an unexpected theatrical release of Evil Dead Rise.
'Dune: Part Two'
In theaters November 17, 2023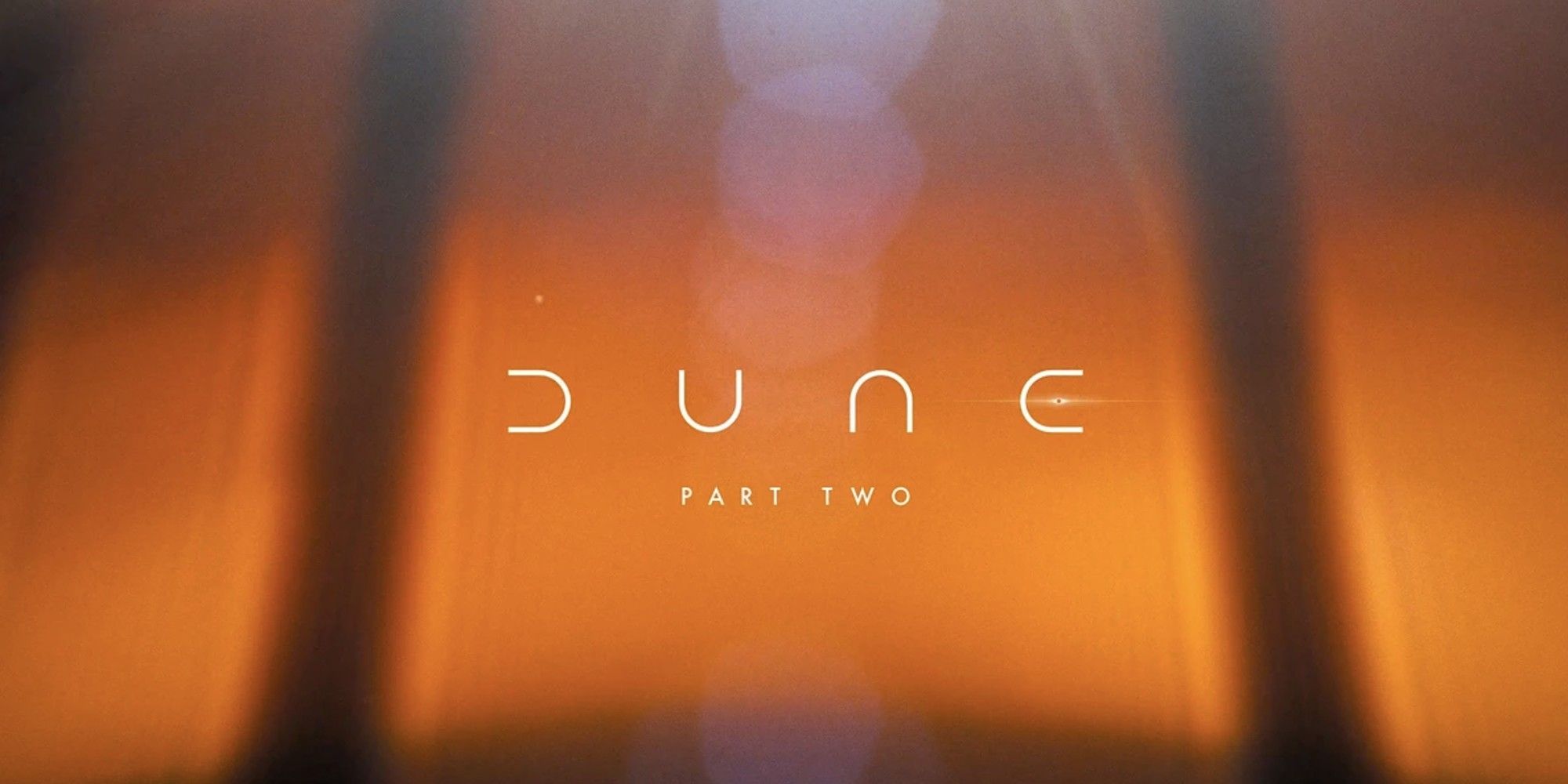 Duke Paul Atreides is a young, lonely boy and their heir to a noble planet on the desert planet, Arrakis. After House Atreides is betrayed, Paul will embark on a spiritual and martial journey with the Fremen, with one goal: to become Muad'dib. But even as he temporarily escapes the future he's witnessed, he knows the clock is ticking until a holy war spreads throughout the universe in his name.
RELATED: The Best Underrated Movies Recommended by Denis Villeneuve
The sequel to Golden Globe Award-winning Dune,Dune: Part Two stars Timothée Chalamet as Paul Atreides, Zendaya as Chani, Florence Pugh as Princess Irulan and Josh Brolin as Gurney Halleck. It's undoubtedly among the most anticipated movies based on books this 2023.
'The Ballad of Songbirds and Snakes'
In theaters November 17, 2023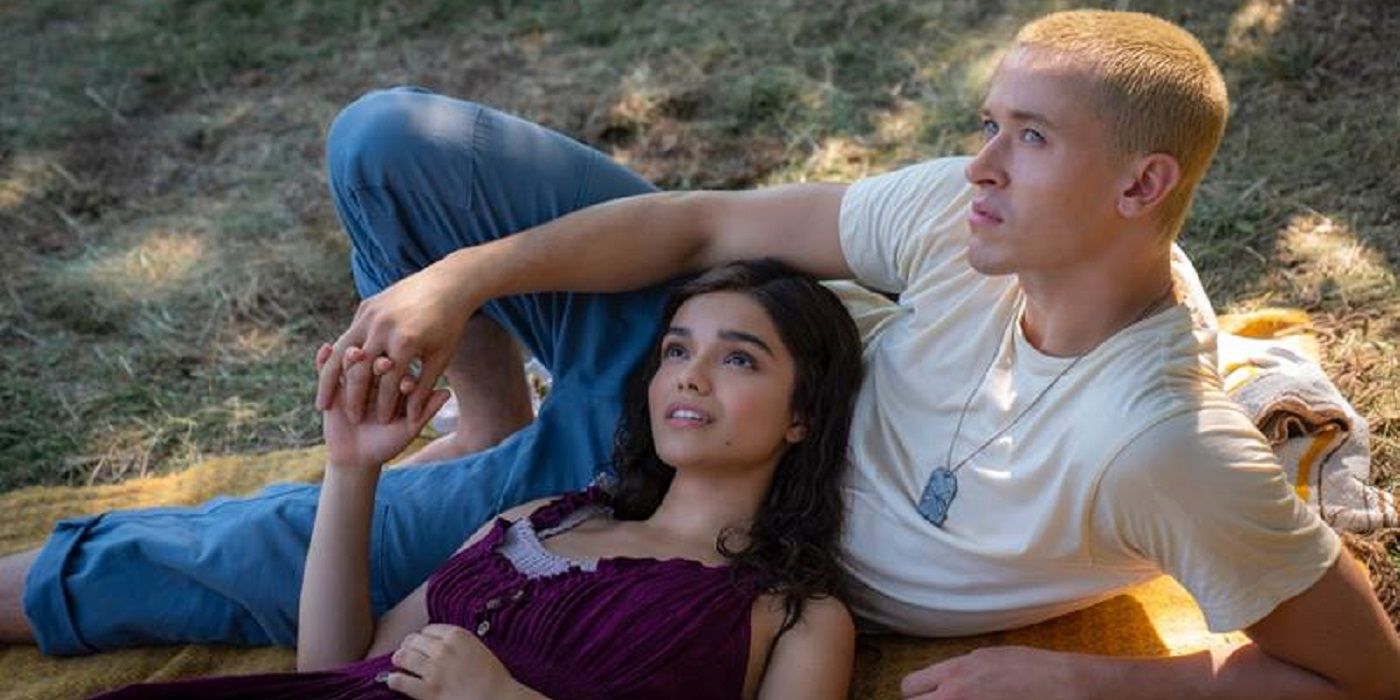 As everyone prepares for the reaping that will mark the tenth annual Hunger Games, eighteen-year-old Coriolanus Snow is training hard for his one shot at glory as a mentor in the Games. Unfortunately, the house of Snow is struggling, its fate hanging by a thread: Coriolanus' ability to outwit his fellow students to mentor the winning tribute. But when his assignment turns out to be an old female tribute from District 12, he can see his impending failure knock at his door. There's only one way to escape: bend the rules to survive, no matter what it takes.
A prequel to The Hunger Games trilogy, the adaptation is among the most eagerly awaited books being turned into movies this 2023. The Ballad of Songbirds and Snakes will feature Tom Blyth as Coriolanus Snow, Rachel Zegler as Lucy Gray Baird, Hunter Schafer as Tigris Snow, Jason Schwartzman as Lucretius "Lucky" Flickerman, Burn Gorman as Commander Hoff, Peter Dinklage as Casca Highbottom and Viola Davis as Dr. Volumnia Gaul.
'The Color Purple'
In theaters December 20, 2023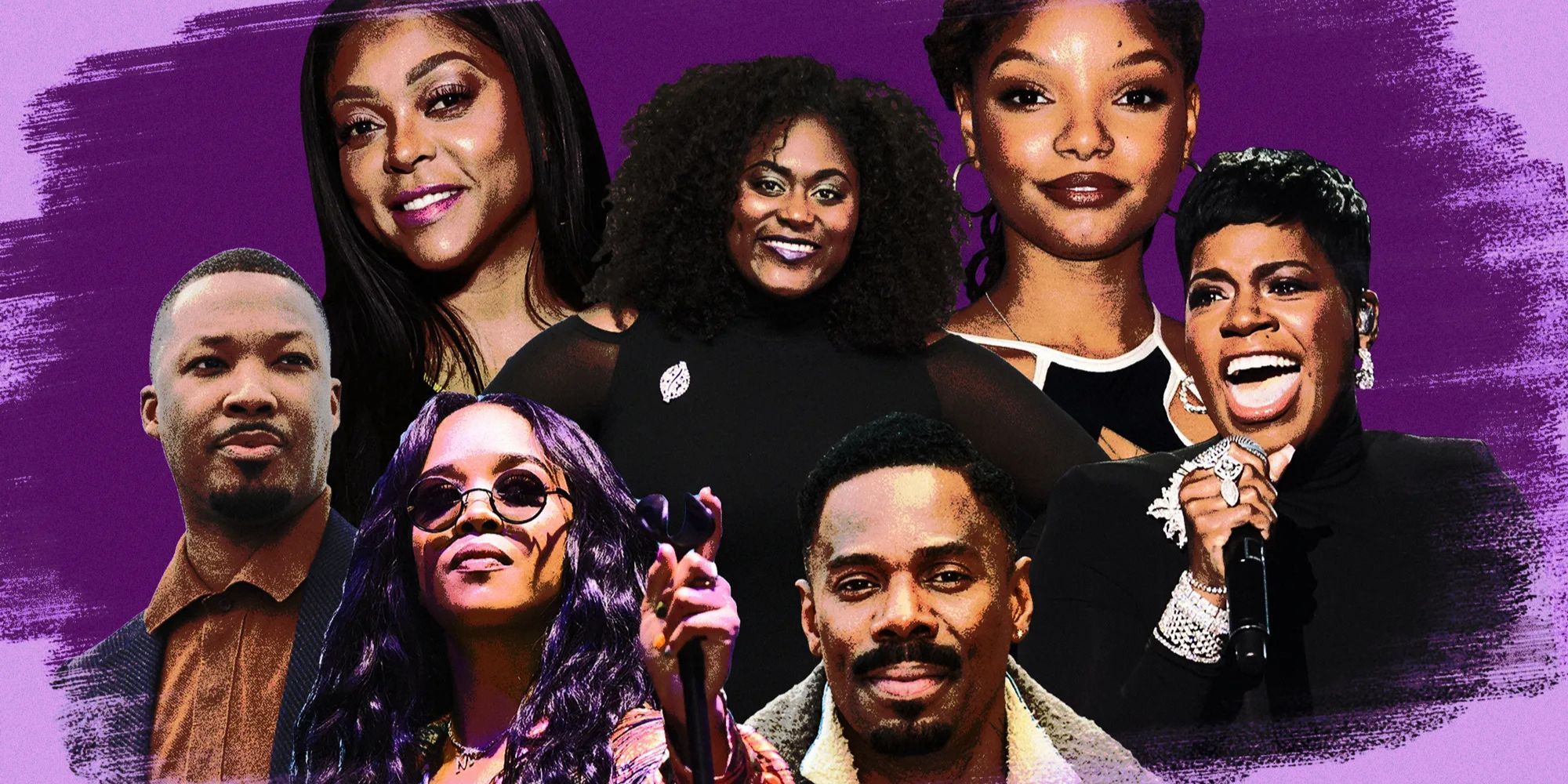 A Black girl born into a world of poverty, Celie has been abused her entire life. Her father, Alphonso, would rape her as a child, and when she was twice pregnant at 14, he took both the kids away. Her husband, Albert, would abuse her in the absence of their son, Harpo, but there wasn't much Celie could do. Until she met Shug Avery, a singer who makes her own choices and does as she pleases.
A tale of brutal honesty, The Color Purple breaks the silence around domestic and sexual abuse, illustrating a woman's horrendous experiences through the journey. Based on Alice Walker's 1982 Pulitzer Prize-winning novel of the same name, It's among the books turning into movies this 2023 that are a must-see.
'Love Again'
In theaters May 12, 2023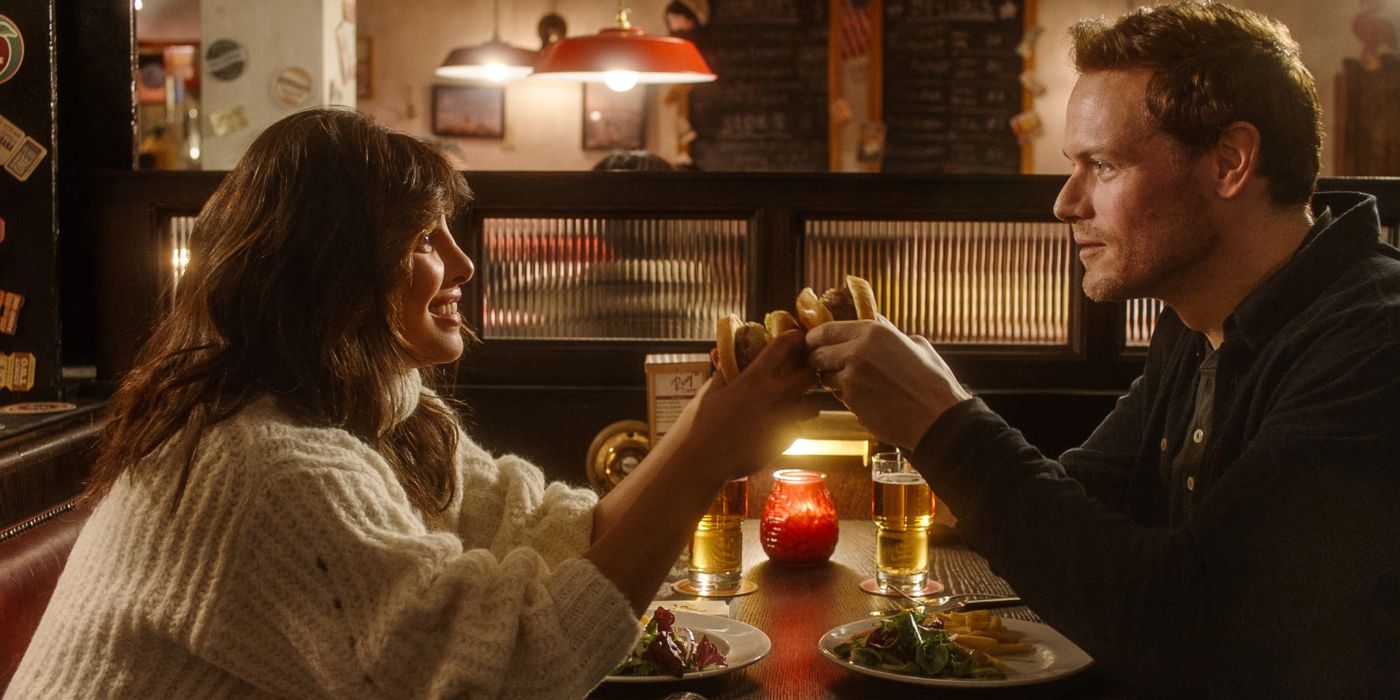 When Clara's fiance stormed out of their apartment after a heated argument, both wished for the other to apologize first, But before they could reconcile, he died in a tragic car incident. Now two years later, Clara decides to text her fiance's old number without knowing that the number has been reassigned. The receiver hasn't responded yet, but will Clara win a second chance at love when they do?
RELATED: The Best Contemporary Romance Movies Based On Books
Starring Sam Heughan Rob Burns and Priyanka Chopra Jonas as Mira Ray, Love Again is an English-language remake of the 2016 German film SMS für Dich, which is based on a beautiful book titled Text For You by Sofie Cramer.
'A Man Called Otto'
In theaters January 13, 2023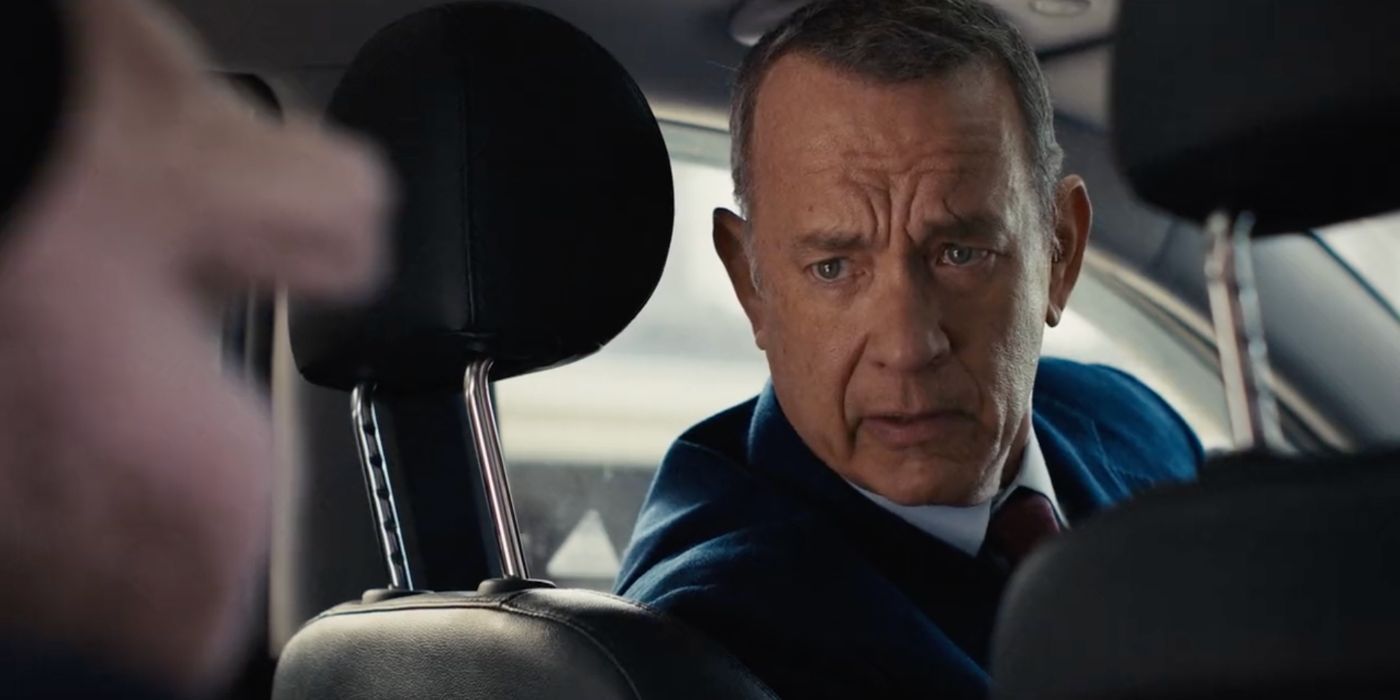 Fredrik Backman's novel A Man Called Ove was published in 2012. It follows the narrative of Ove, a grumpy man who is having to cope with his wife's death and the changes taking place in his neighborhood. Despite his gruff attitude, Ove is a kind-hearted man who is always prepared to assist his neighbors and ensure that everything is in order. As the story progresses, readers discover more about Ove's history and the circumstances that formed him into the man he is now.
The novel is a beautiful story of love, sorrow and redemption that has become a worldwide bestseller. In fact, 2023's A Man Called Otto is a remake of the first adaptation of the book, the 2015 Swedish film A Man Called Ove. This year's adaptation stars Tom Hanks in the title role, with Mariana Treviño as Marisol, Rachel Keller as Sonya and Manuel Garcia-Rulfo as Tommy.
'Emily'
In theaters February 17, 2023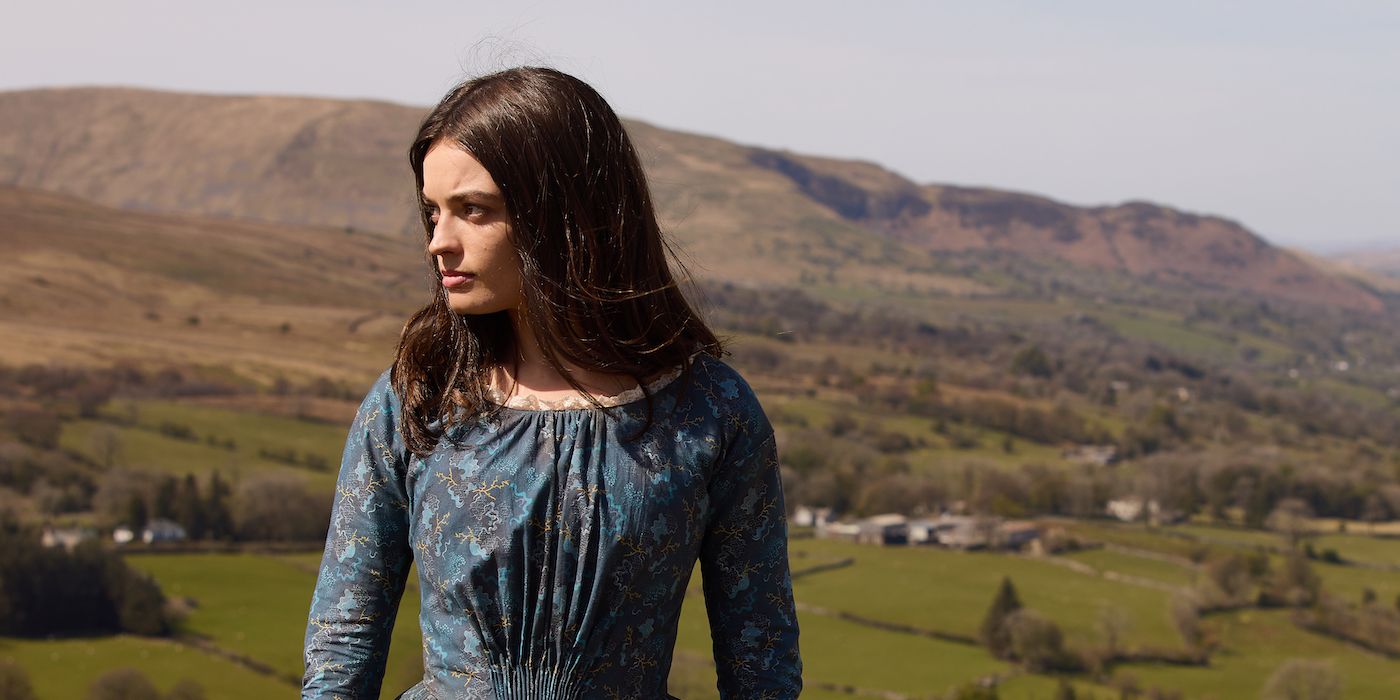 Emily Bront's novel Wuthering Heights was released in 1847 and depicts the troubled relationship of Catherine Earnshaw and Heathcliff, two individuals who are profoundly in love yet are unable to be together due to societal differences. The story is set on the Yorkshire moors and follows the characters as they grapple with their affection for one another as well as the tensions and tragedies that develop in their lives over several decades.
Wuthering Heights is a classic of English literature recognized for its realistic representation of its characters' passionate and stormy emotions. It is often regarded as a classic of Romantic fiction. The upcoming biographical film by Frances O'Connor is not a direct adaptation of the classic novel, but rather an exploration of Emily Brontë's life and experiences and an investigation of how the book came to be.