There is no better horror anthology series than Tales From the Crypt. Based off the comics from the 1950s, Tales From the Crypt spans 7 seasons and 93 episodes and has developed quite the cult following since its inception. Focusing on 80s and 90s horror, Tales From the Crypt is hosted by the decaying and satirical Crypt Keeper. Each episode has a different theme, cast, and storyline to keep viewers entertained with off-the-wall macabre stories. Let's take a look at some of the best Tales From the Crypt episodes across all the seasons.
"Yellow" (Season 3, Episode 14)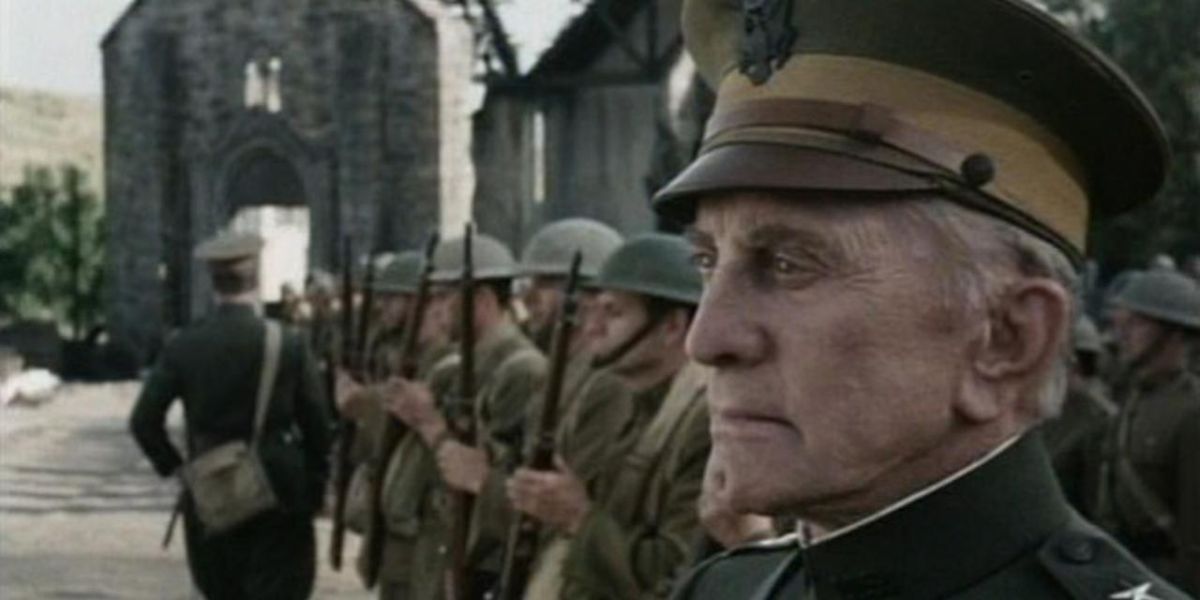 In this episode of Tales From the Crypt, Lieutenant Kalthrob (Eric Douglas) and his father, General Kalthrob (Kirk Douglas), are two soldiers serving in World War II. The lieutenant asks his father for a discharge from the army, but his father refuses. The lieutenant abandons his squad and shows cowardice to the general and the rest of his squad. The punishment? Death by firing squad as ordered by his own father. The combination of realism and horror serve this episode of Tales From the Crypt incredibly well.
RELATED: 10 Underrated Horror Anthologies (And Where To Watch Them)
"Forever Ambergris" (Season 5, Episode 3)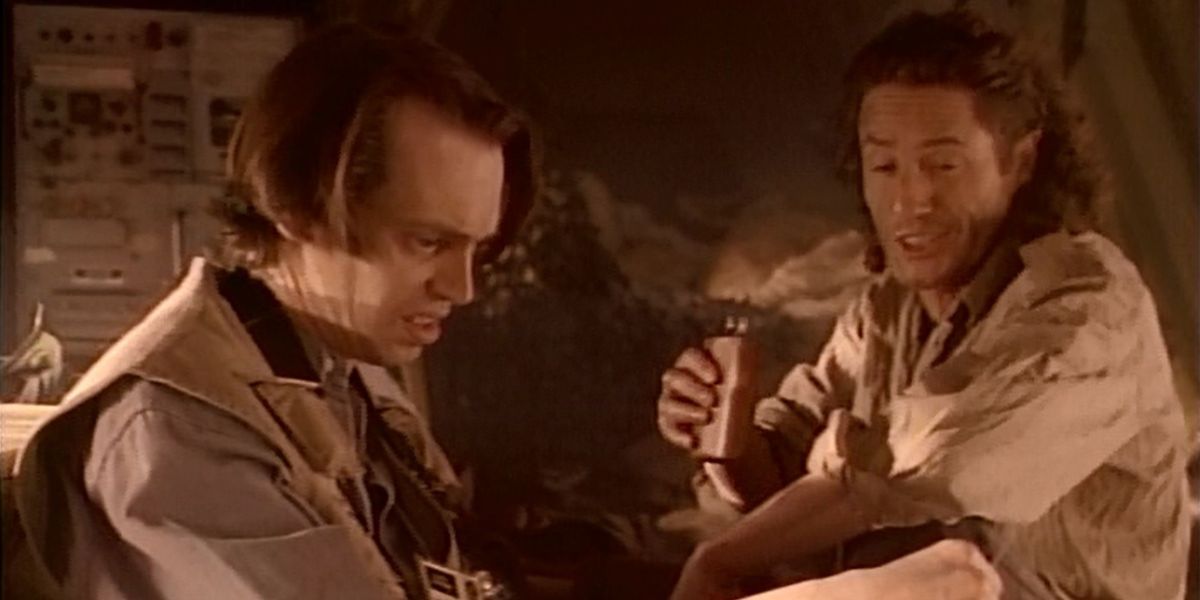 Combat photographer Dalton Scott (Roger Daltrey) is constantly living in talented photographer, Isaac Forte's (Steve Buscemi) footsteps. In order to surpass Forte, Scott cooks up a plan to take over his life, including having Isaac's wife. The gore and blood is turned up a notch in this Tales From the Crypt episode with a unique plot.
"Abra Cadaver" (Season 3, Episode 4)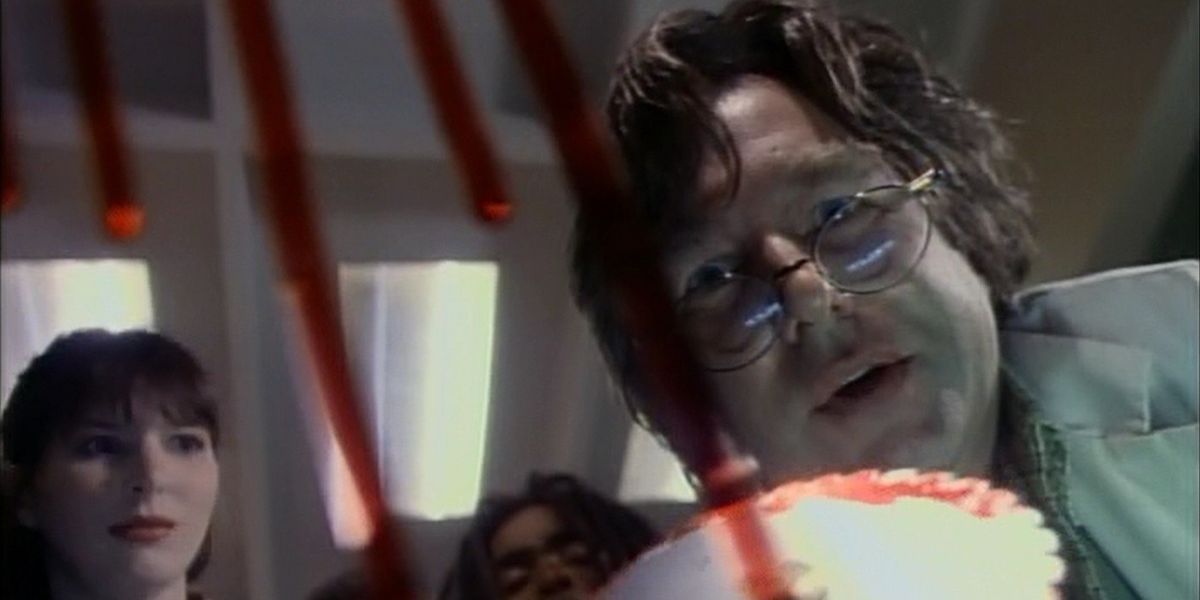 Martin (Beau Bridges) is a research assistant whose surgical dreams come to a screeching halt because of a prank played on him by his now highly respected surgeon brother, Carl (Tony Goldwyn). To exact his revenge, Martin gives Carl an experimental drug that keep his brain alive but his body dead. There are average amounts of blood in this Tales From the Crypt episode, but excellent use of twists and dark humor throughout.
"What's Cookin?" (Season 4, Episode 6)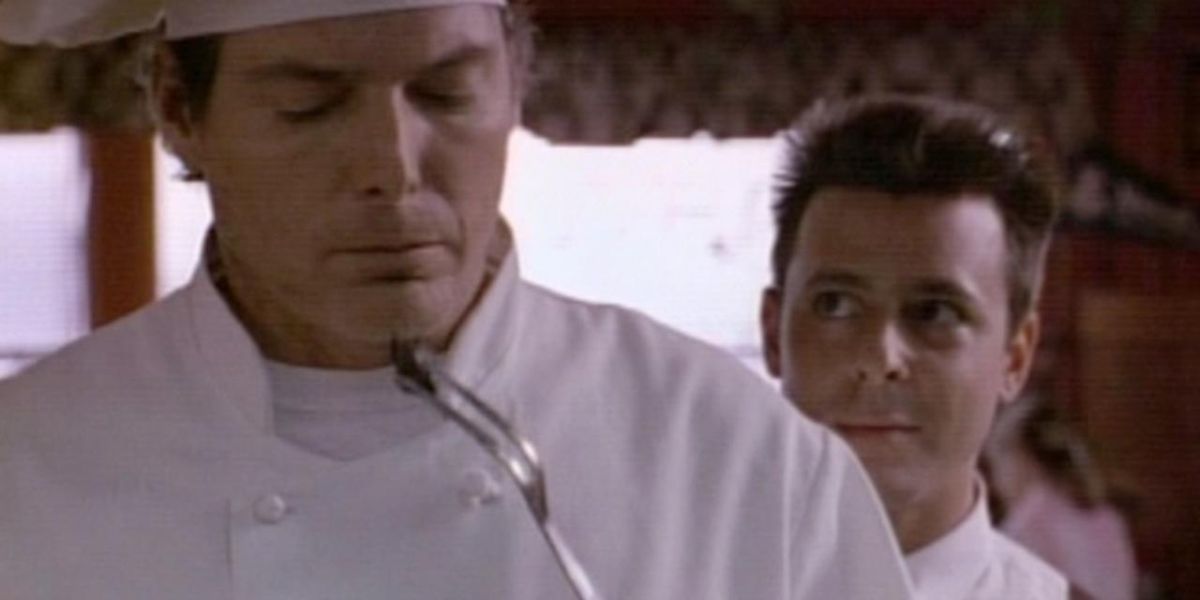 In this episode of Tales From the Crypt, Fred (Christopher Reeves) and Erma (Bess Armstrong) are running a failing restaurant until their busboy Gaston (Judd Nelson) makes a new suggestion for a steak recipe. The secret ingredient? Human meat, and the first victim is their landlord, Chumley (Meat Loaf). The gore scenes and special effects are definitely winners here, plus the casting is incredibly strong.
"Split Second" (Season 3, Episode 11)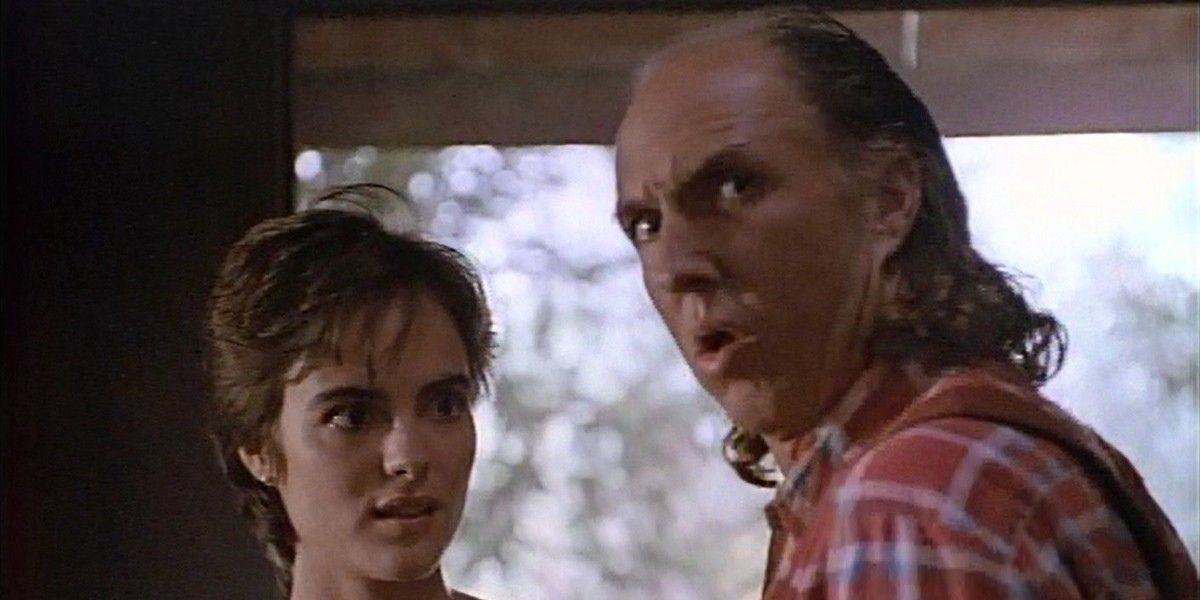 Liz Kelly (Michelle Johnson) is a waitress at a local bar who falls in love with and quickly marries a lumberjack named Steve (Brion James). When she meets a younger lumberjack named Ted (Billy Wirth), she cheats on Steve, and Ted pays the price for Liz's infidelity — or does he? The plot of this Tales From the Crypt episode might drive you a little crazy, but the ending is oddly satisfying.
"Death of Some Salesmen" (Season 5, Episode 1)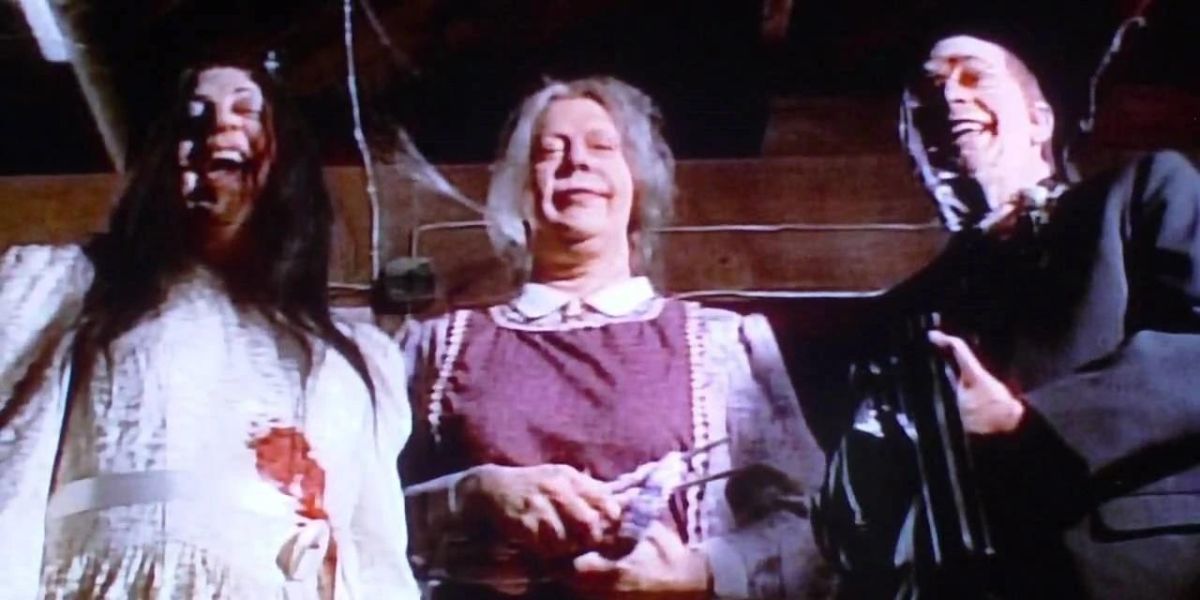 A traveling salesman named Judd (Ed Begley Jr.) is a conniving scam artist selling cemetery plots to the unsuspecting. He knocks on the wrong door and tries to con a family he truly shouldn't have messed with. Pa (Tim Curry), Ma, and Winona Brackett don't take kindly to being taken advantage of. This episode of Tales From the Crypt has some truly grotesque and disturbing scenes in it that all viewers will find shocking.
"The Ventriloquist's Dummy" (Season 2, Episode 10)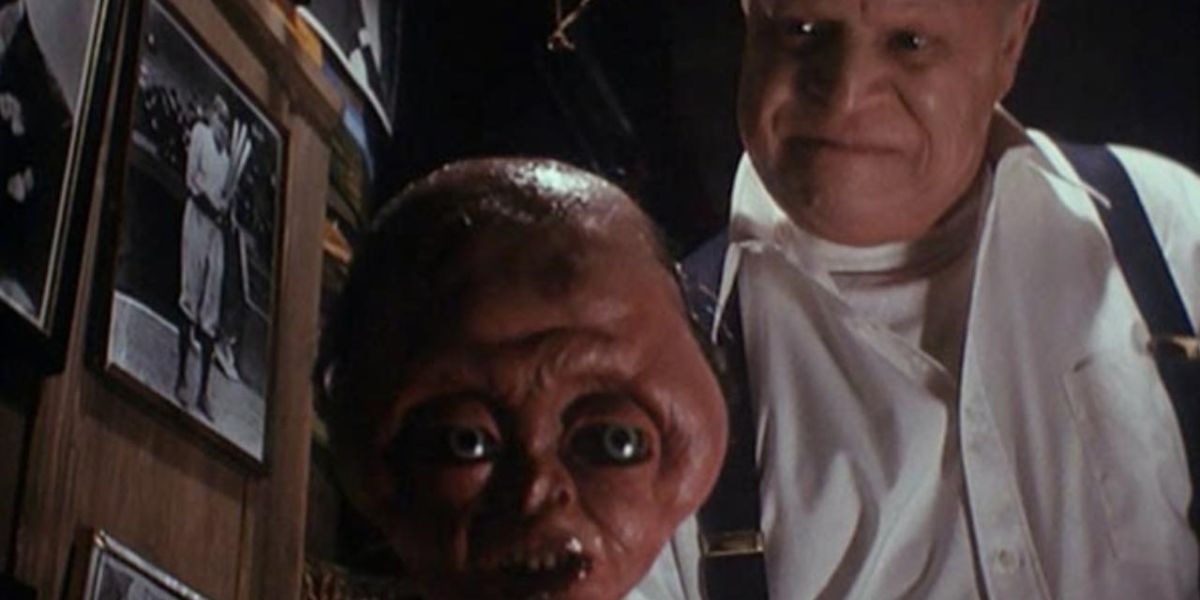 Billy Goldman (Bob Goldthwait) is an aspiring ventriloquist who gets the chance to meet the industry icon, Mr. Ingles (Don Rickles). Billy is later horrified to discover that Mr. Ingles' greatest success comes in the form of his shriveled up twin, Morty, who is attached to his arm and calling all the shots. This episode of Tales From the Crypt is quite bizarre, and you'd be hard-pressed to guess what twist awaits you.
"Dead Right" (Season 2, Episode 1)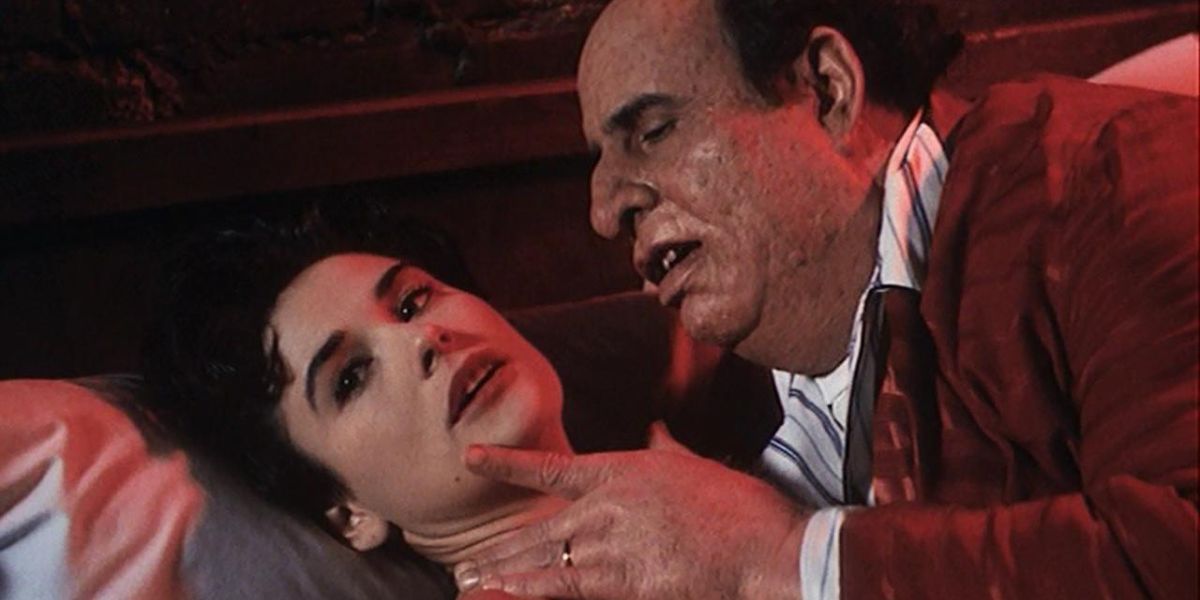 In this episode of Tales From the Crypt, a gold digging secretary, Cathy (Demi Moore), is desperate to marry a man who will elevate her social status. She seeks advice from fortune teller Madame Vorma (Natalija Nogulich), who tells her that she will meet and marry a large man who will inherit a bunch of money and then die shortly after. Cathy thinks she's hit the jackpot when she meets Charlie (Jeffrey Tambor), but the medium is right in ways she doesn't want her to be. "Dead Right" has a nice twist ending with plenty of gore.
"And All Through the House" (Season 1, Episode 2)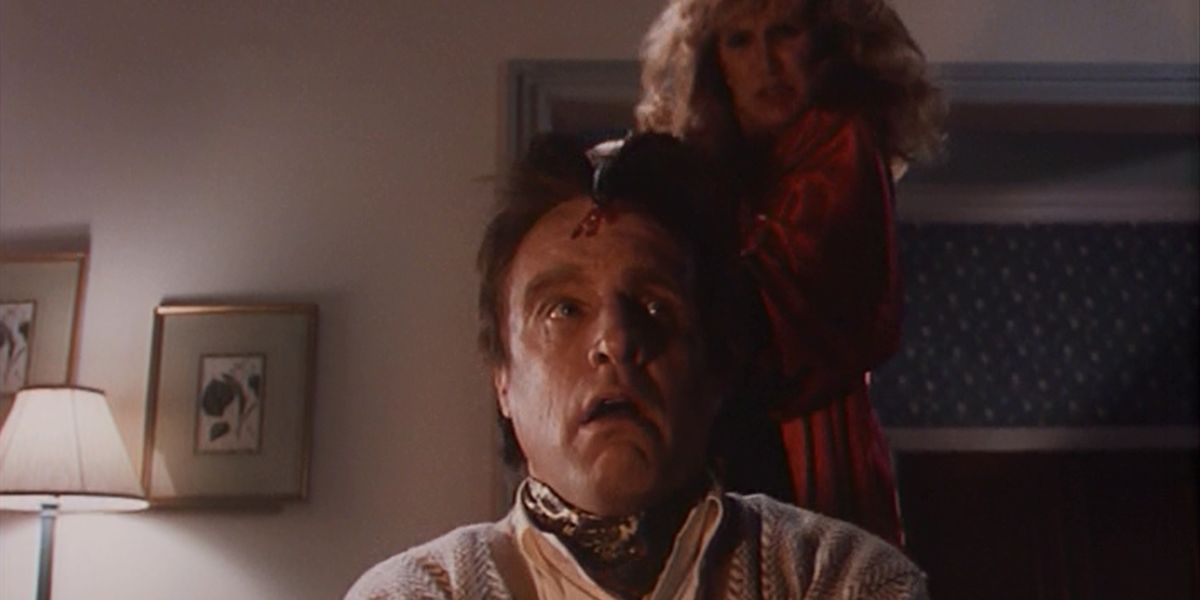 It's Christmas Eve and Elizabeth (Mary Ellen Trainor) murders her husband and phones her lover to let him know that the deed is done. As she's trying to dispose of the body, she is met with an escaped mental patient dressed in a Santa suit who is determined to kill her. This episode of Tales From the Crypt really gets right to the point the whole time and doesn't skimp on the action.
"Television Terror" (Season 2, Episode 12)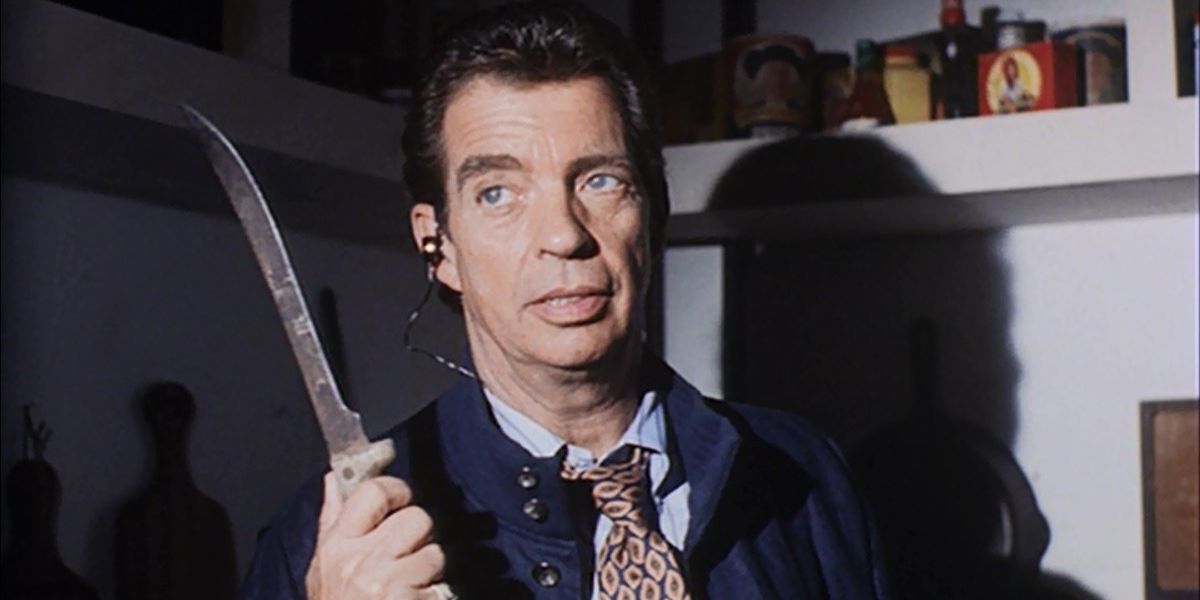 Tabloid television journalist, Horton Rivers (Morton Downey Jr.), decides to investigate the home of mass murderer Ada Ritter. While recording, Horton and his crew experience a number of paranormal experiences, and it is then that they know they are in for more than they can handle. This Tales From the Crypt episode is super effective in delivering creepy found footage horror and hits the nail on the head in suspense, scares, and humor.