When Murder Mystery released in 2019 on Netflix, many didn't expect another movie in the mystery comedy series. Nearly four years later, here we are waiting for the arrival of Murder Mystery 2. Considering the incredible success of the first film, it isn't much of a surprise that the streamer ordered a sequel featuring the same lead cast. As you would have expected, Adam Sandler and Jennifer Aniston are reuniting to reprise their roles from the first installment. The plot details of Murder Mystery 2 are undisclosed at the moment, but from the promo images and the stars' social handles, it's not hard to guess that this time, the crime-solving couple is heading to Paris. The sequel will see Nick and Audrey Spitz on a crazy, comedic adventure to solve yet another murder.
Murder Mystery 2 is written by James Vanderbilt and directed by Jeremy Garelick, with Sandler serving as one of the producers. This is the 10th Netflix original production that Sandler will have starred in, and that doesn't include the upcoming movie, You Are So Not Invited To My Bat Mitzvah. On its release, Murder Mystery received mixed reviews and a lukewarm reception from critics. However, if numbers are any proof of a film's success, it received 31 million views over the first weekend of its release, which was the highest for a Netflix film at its time. It also became one of the top 10 movies on Netflix, which could be due to the star power of Sandler and Aniston as the headlining cast.
With the movie set for a March 2023 release (tentatively), you can now catch up on the first installment to give yourself a taste of what to expect from the team. Also, if you are a fan of mystery comedies, then this is one of those films you can just run on the side and have a good laugh. And while you wait for the sequel, find out everything we know so far about Murder Mystery 2, including some plot details, the release window, cast and characters, and more.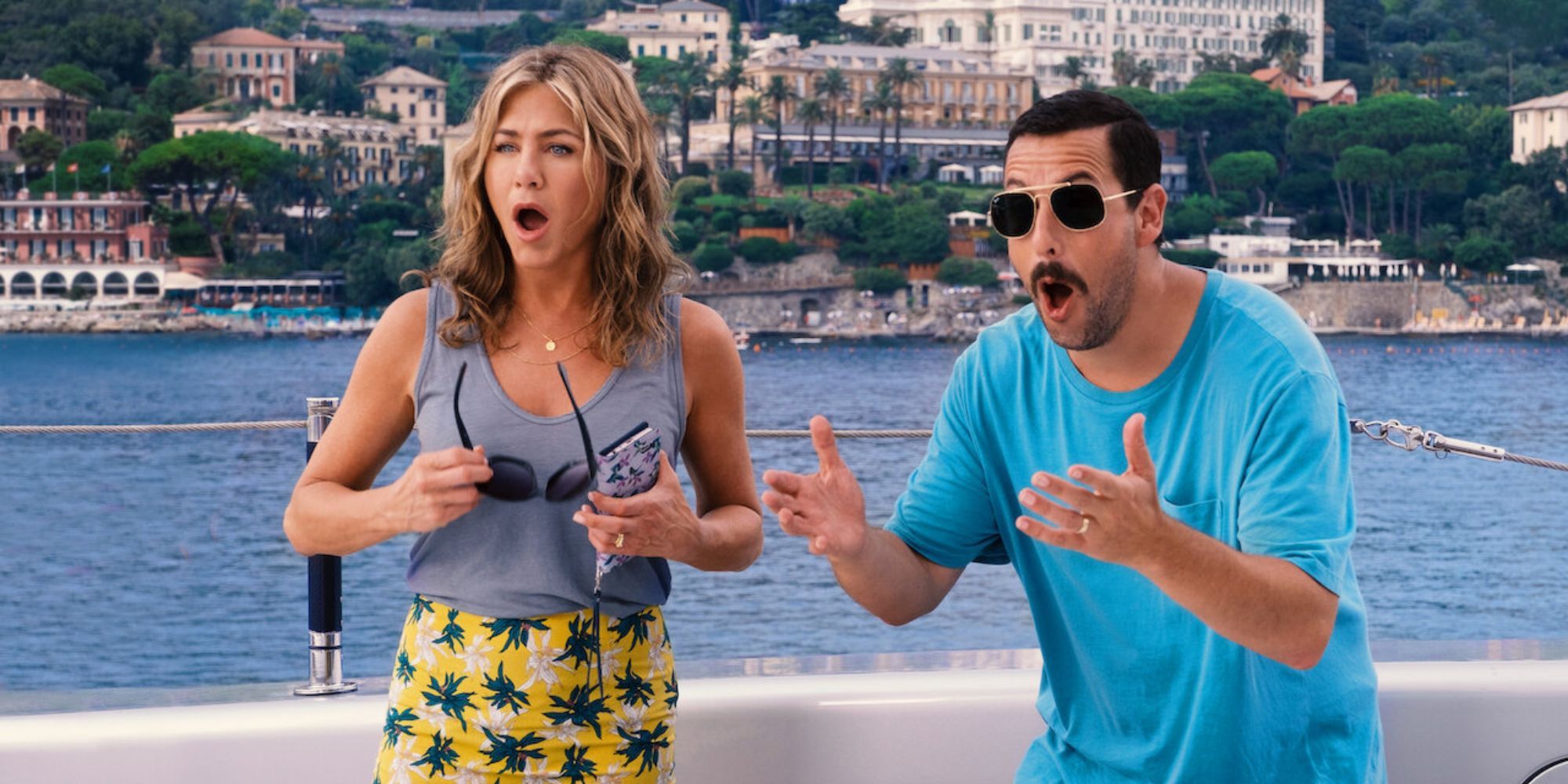 Related:Why Are Murder Mysteries So Hot Right Now?
When Is Murder Mystery 2 Coming Out?
There is no confirmed release date for Murder Mystery 2 yet. However, as per the latest news, Netflix is expected to release the film sometime in March 2023. Watch this space for the confirmed release date for Murder Mystery 2 as and when it becomes available.
Is There a Murder Mystery 2 Trailer?
If you are expecting a trailer for Murder Mystery 2, then you might be disappointed, since there isn't one at the moment. But do stay tuned for the official trailer/latest clip or any promos for the film. And while you wait, check out the trailer for Murder Mystery released in 2019 for an idea of what our protagonists are like. We are hoping that the narrative of the sequel will be quite similar, as would be the characterization of the recurring cast.
Who's In the Murder Mystery 2 Cast?
Besides Sandler and Aniston leading the cast, Murder Mystery 2 will also feature an ensemble cast, much like the first one. The mystery comedy sequel will see Tinker Tailer Soldier Spy star Mark Strong, Inglourious Basterds star Mélanie Laurent, After Yang star Jodie Turner-Smith, Money Heist's Enrique Arce, Scandal star Tony Goldwyn, Bad Moms star Annie Mumolo, The Marvelous Mrs. Maisel star Zurin Villanueva, and Plan B star Kuhoo Verma, in various roles. Sandler stars as Nick Spitz, an NYPD cop who later becomes a detective, while Aniston stars as his wife, Audrey Spitz, a hairdresser, and a murder mystery novel buff. Adeel Akhtar also reprises his role as the Maharajah, while Black Panther star John Kani returns in his role of Colonel Ulenga.
Related:'Murder Mystery' Review: Adam Sandler Delivers His Best Netflix Movie Yet With Help from Jennifer Aniston
Who's Making Murder Mystery 2?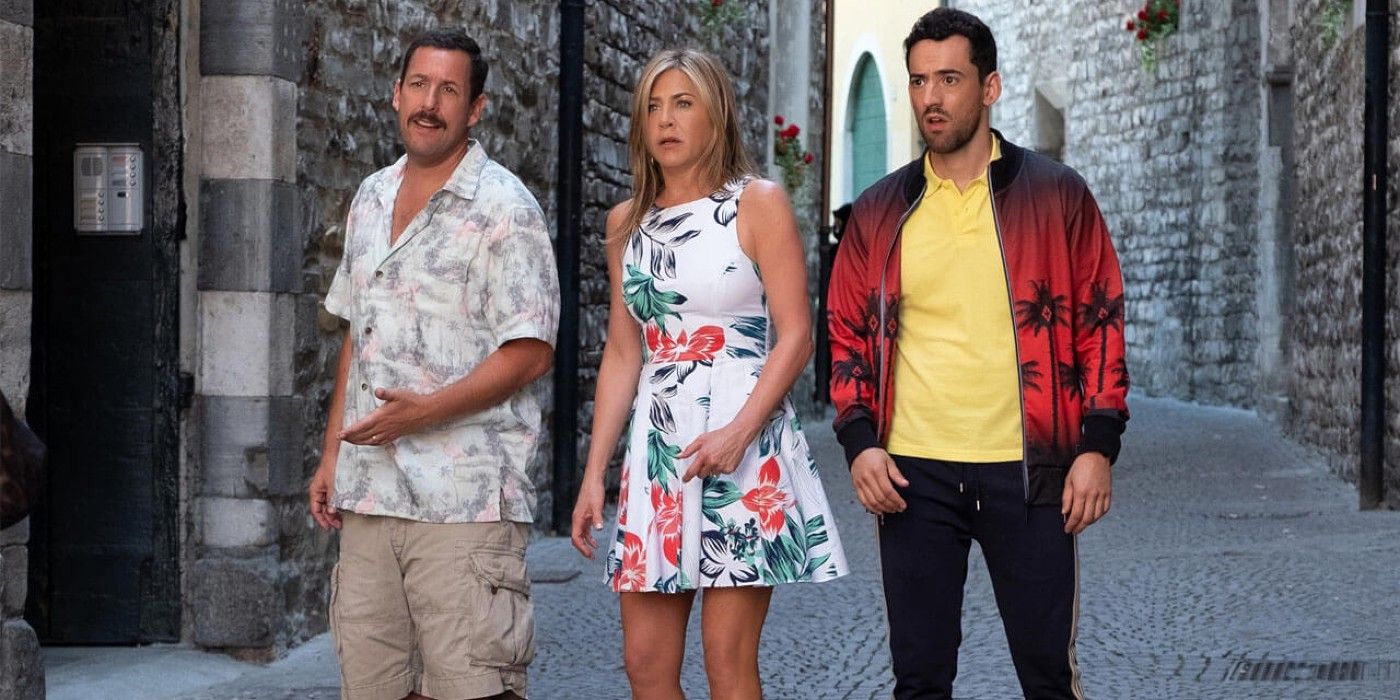 In 2019, Kyle Newacheck directed the film with James Vanderbilt writing the script. For the sequel, although most of the team remains the same, Jeremy Garelick joins as the director, replacing Newacheck from the previous film, while Vanderbilt returns as the writer for the sequel. Garelick is a screenwriter, director, and producer who has previously directed the films The Wedding Ringer and The Binge, and the television series Best. Worst. Weekend. Ever., which he also wrote and produced. Vanderbilt is a reputed screenwriter and producer who is best known for his earlier popular projects like Zodiac, The Amazing Spider-Man, Independence Day: Resurgence, and 2022's Scream. He has also written for the upcoming Scream sequel, Scream VI.
Sandler has been one of the producers for both films under his Happy Madison banner, with Vanderbilt, Allen Covert, Tripp Vinson, and James D. Stern. For the sequel, Aniston also serves as one of the producers under her production company, Echo Films.
When and Where Was Murder Mystery 2 Filmed?
Murder Mystery 2 started filming in the first quarter of 2022, with principal photography beginning in January 2022. Filming took place in Paris and Hawaii, as revealed by the cast and crew on their Instagram handles, and wrapped up in three months, ending in April 2022.
Related:With 'Little Nicky,' Adam Sandler Made One of His Most Creative Movies
Do You Need to Watch Murder Mystery Before Murder Mystery 2?
The answer to this question is both yes and no. Technically you don't need to watch the first one to follow the second. But, if you have never watched Murder Mystery and you're wondering what it's all about, then you might want to give it a shot. Watching the first installment will also help familiarize you with the main characters, Nick and Audrey. But that's about it. Although some of the other characters might be returning, they'll be in a new plot, so their arcs are going to be different. So, even if you don't watch the first film, and directly watch Murder Mystery 2, you will still be able to catch up on the background, since we are expecting that there will be some backstory to the protagonists. Murder Mystery is currently available for streaming on Netflix.
What Is the Story of Murder Mystery 2?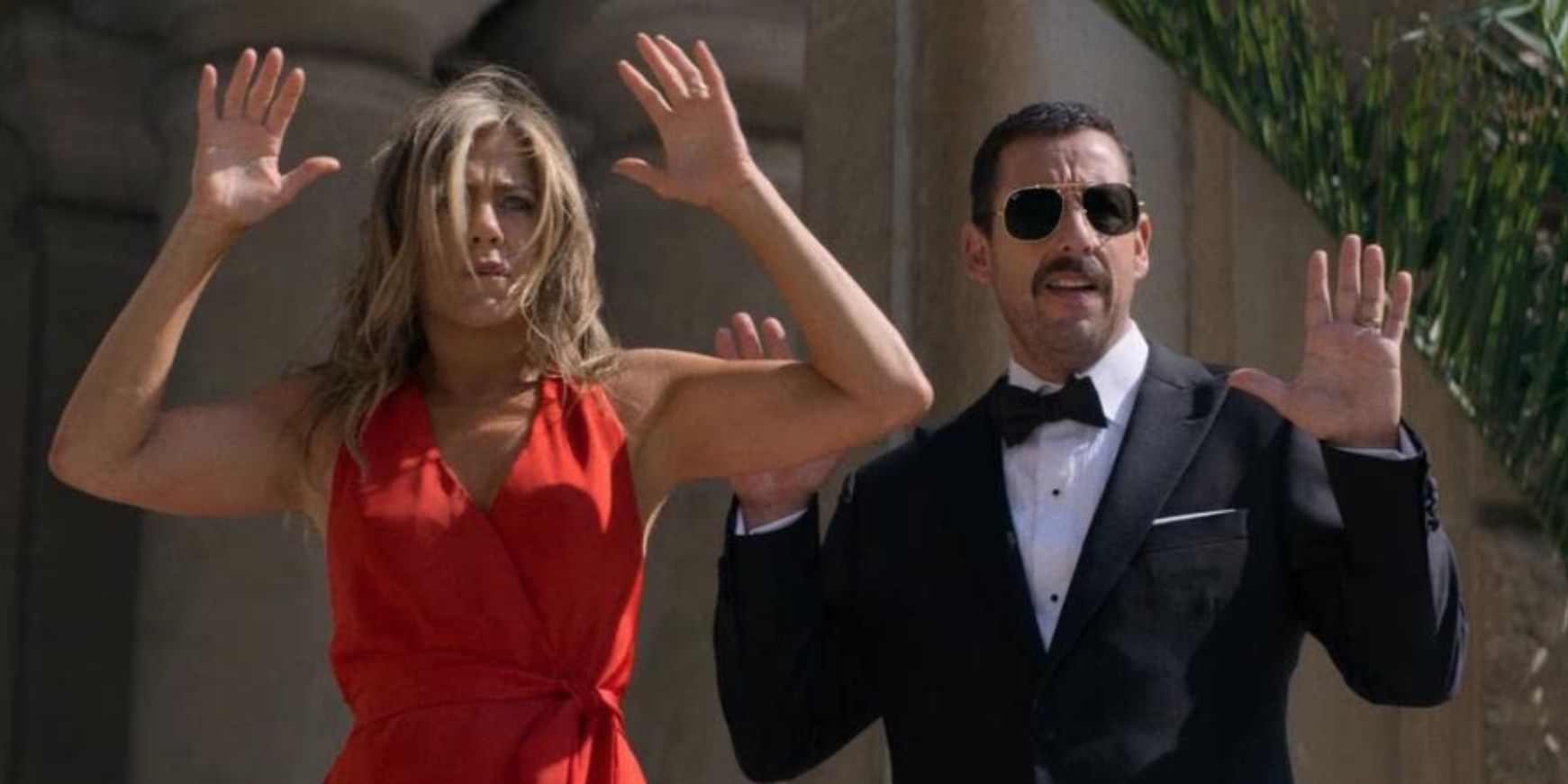 The storyline and other plot details of Murder Mystery 2 have been kept under wraps so far. However, here's a little background of the protagonists and what happened before. Nick Spitz is an NYPD police officer who has been trying for a long time to get promoted to detective. His wife, Audrey, is a hairstylist and a huge murder-mystery novel fan. They have been married for 15 years but they never got that international, luxury honeymoon they had planned, or at least what Nick had promised his wife. Then finally, on their 15th anniversary, they manage to live their travel dreams. But as luck would have it, their delayed honeymoon turns out to be a chaotic ride of murder and mayhem and their vacation turns into a crime-solving expedition. In the sequel mystery, Nick and Audrey Spitz will get involved in another murder and try to solve the mystery as they travel to another international location, most probably Paris based on the filming locations.