French director and photographer Agnès Varda may not be with us anymore, but her work will endlessly remain some of the best, most visually alluring and touching pieces of art that have ever graced the big screen. An extremely gifted precursor of the French New Wave style during the 1960s, Varda successfully made a name for herself by boldly carving her filmmaking legacy throughout the years, enduring as one of the most iconic and impactful movie directors today.
RELATED: Female Filmmakers: Groundbreaking Movies Directed by Women
Among many of her achievements is her New York Film Festival opening; in 1977, she became the first female director to open the acclaimed festival with her beloved film, One Sings, the Other Doesn't. To this day, Varda's realistic-toned films are known for depicting the challenges faced by women and their vulnerabilities, in addition to other themes. From La Pointe-Courte to The Beaches of Agnès, these are the essential motion pictures from the accomplished director that everyone should watch at least once, based on Letterboxd.
10/10

'La Pointe-Courte' (1955) – 3.7
This beautifully captured 1955 feature follows a couple whose marriage is slowly deteriorating. In hopes to solve their marital issues, Lui (Philippe Noiret) and Elle (Silvia Monfort) head to a small French fishing village. La Pointe-Courte alternates between two stories; apart from centering around the couple, it also follows a few fishermen who are fighting the health board and the fisheries department about the ban to fish.
This gorgeous and uniquely stylized documentary-like movie is, similar to many others directed by the undeniably talented Agnès Varda, undoubtedly a French New Wave essential. Of course, it had to take a place amongst Varda's essential films, as it is a quite impressive directorial debut. On Letterboxd, it features an average score of 3.7 based on 11.3K ratings.
9/10

'Mur Murs' (1981) – 4.0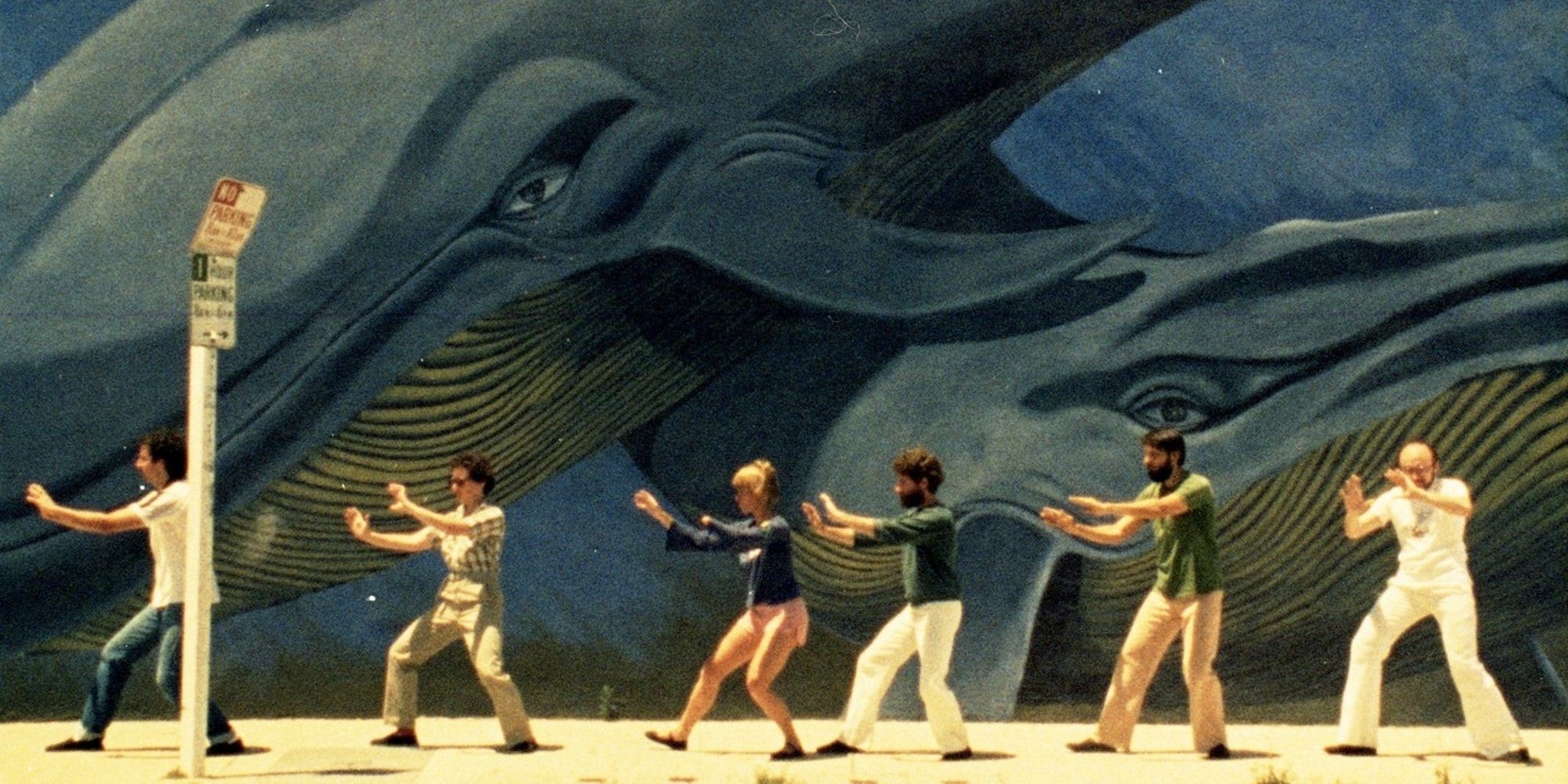 French for "Wall Walls," Mur Murs is a 1981 documentary by Varda that intriguingly depicts the stunning murals of Los Angeles, California through the unique and magical eyes of the acclaimed director. Exploring the city's many cultures, the film features different styles of art, including graffiti and photorealism.
Mur Murs transpires Varda's genuine compassion for the subjects she enjoys through the screen. Overall, the 1981 film is a culturally rich documentary that beams with meaning while reflecting on the importance of art, shining with the filmmaker's characteristic personality throughout. On the cinephile platform, it has been liked by more than 2.7K people and has a solid score of 4.0.
8/10

'Le Bonheur' (1965) – 4.0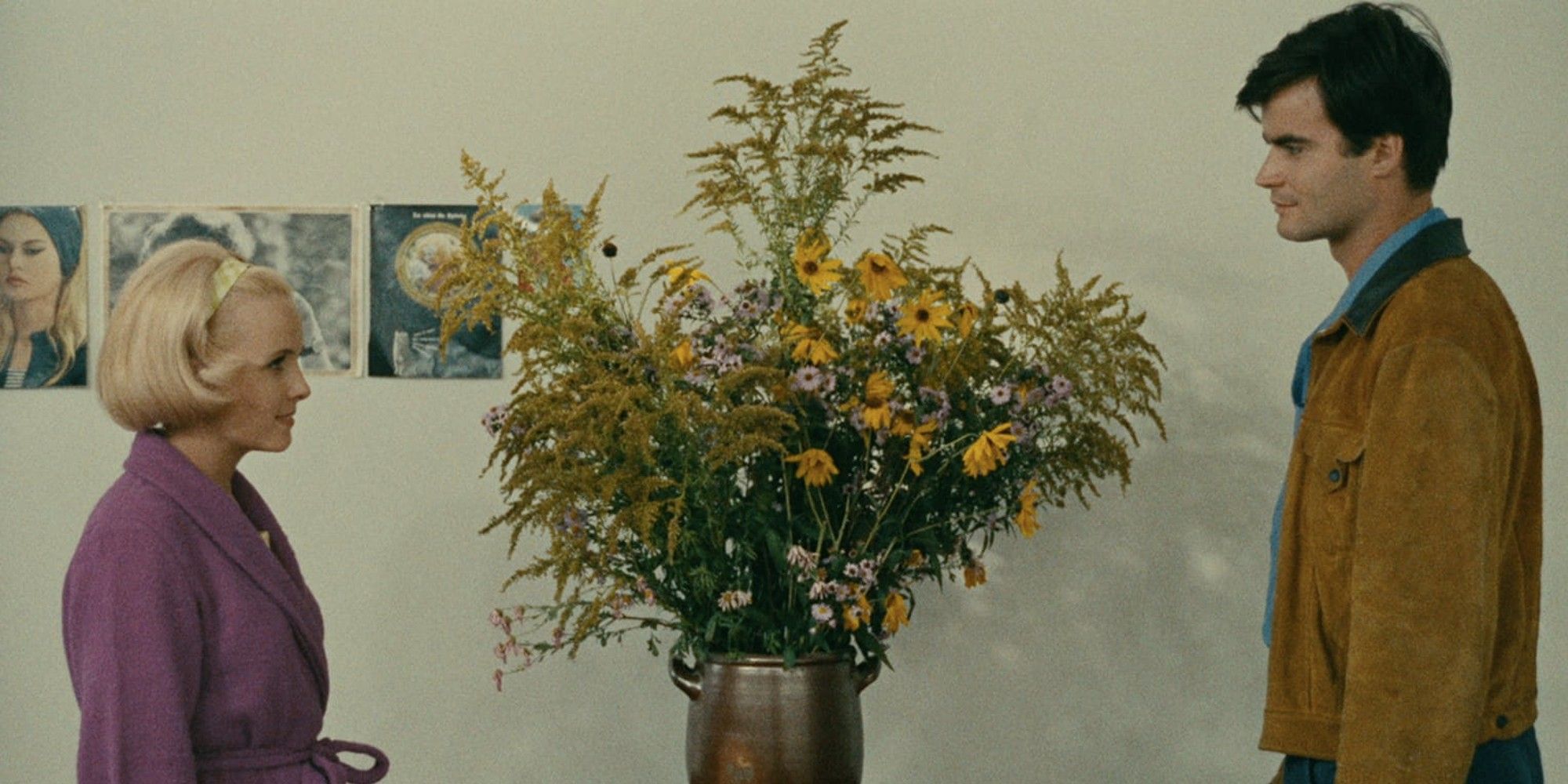 This enthralling film follows François (Jean-Claude Drouot), a young carpenter who is married to beautiful Thérèse (Claire Drouot), with whom he shares two small children and lives an uncomplicated life. Still, one day François meets Émilie (Marie-France Boyer), an attractive clerk in the local post office, and the two fall head over heels for each other, slowly turning into lovers.
Featuring a stunning palette, this delightful little film (which scores 4.0 on the platform and has been seen by over 40K people) is assuredly one of the most gorgeous pieces of cinema to date (though the same could be said about a lot of Varda's works). With a cheerful atmosphere and dazzling frames in composition and color, La Bonheur is a wonderful piece of artsy filmmaking with a provocative plot.
7/10

'Vagabond' (1985) – 4.0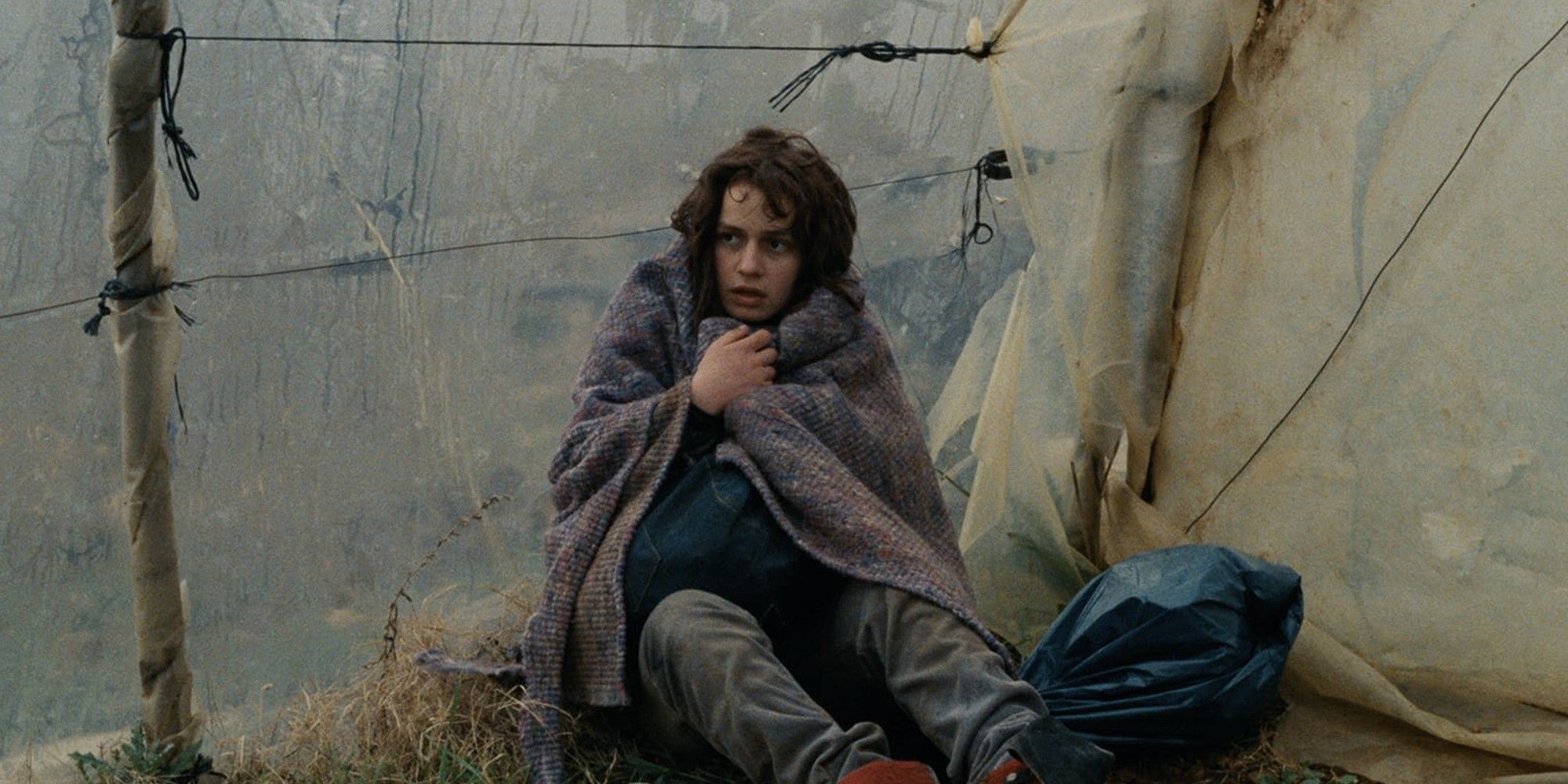 Vagabond (original title: Sans toit ni loi) depicts the events that lead to the death of a young vagabond woman during the winter months in the south of France. At the start of the film, Mona Bergeron (Sandrine Bonnaire) is found frozen in a ditch in the French countryside. Throughout the movie, viewers get flashes back to the weeks leading up to her tragic death, which overlapped with her ever-lasting desire to be free.
There's no doubt that the 1985 film is a moving one. Centering around a devastating tale, Varda's highly-rated, beautifully sharp masterpiece is thought-provoking and will likely touch viewers on deep, emotional levels. In the end, Vagabond says a lot about Varda as a filmmaker, as she masterfully turns such a tragic tale into an incredibly bewitching watch.
6/10

'One Sings, the Other Doesn't' (1977) – 4.1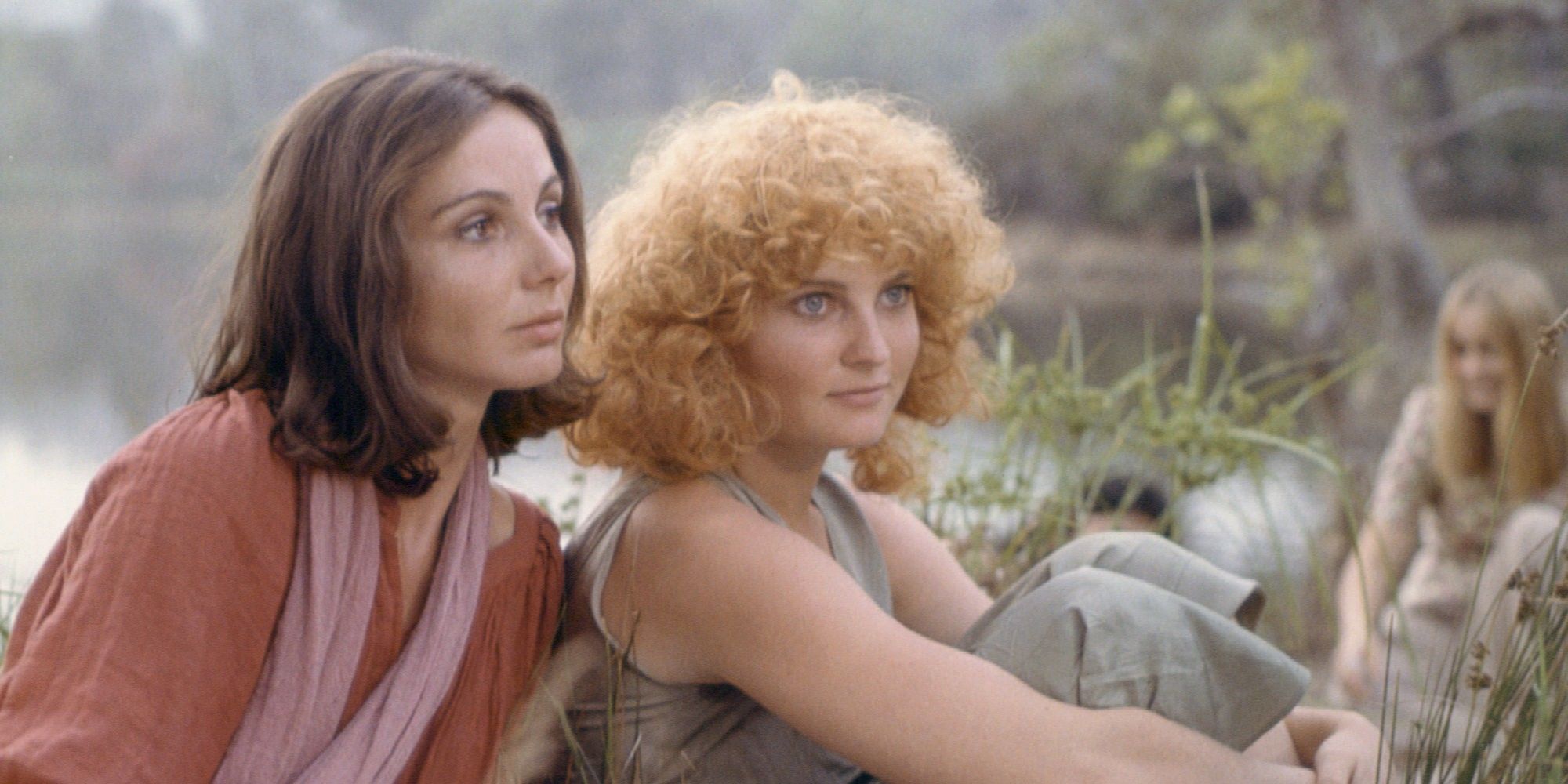 Set in 1970s France, One Sings, the Other Doesn't (originally titled L'une chante l'autre pas) follows the intertwined lives of two women during the groovy era, where the country was set against the progress of the women's movement in which Agnes Varda herself was involved. Pomme (Valérie Mairesse) helps Suzanne (Thérèse Liotard) get an abortion, and even after the two characters lose contact, they meet again several years later.
Exploring the enduring friendship between the two characters, this wonderfully-crafted 1977 feminist tale features a nice score of 4.0 and invites viewers to take a look inside the lives of two amazing female protagonists while reflecting on womanhood, motherhood, self-discovery, and female empowerment.
5/10

'Black Panthers' (1968) – 4.1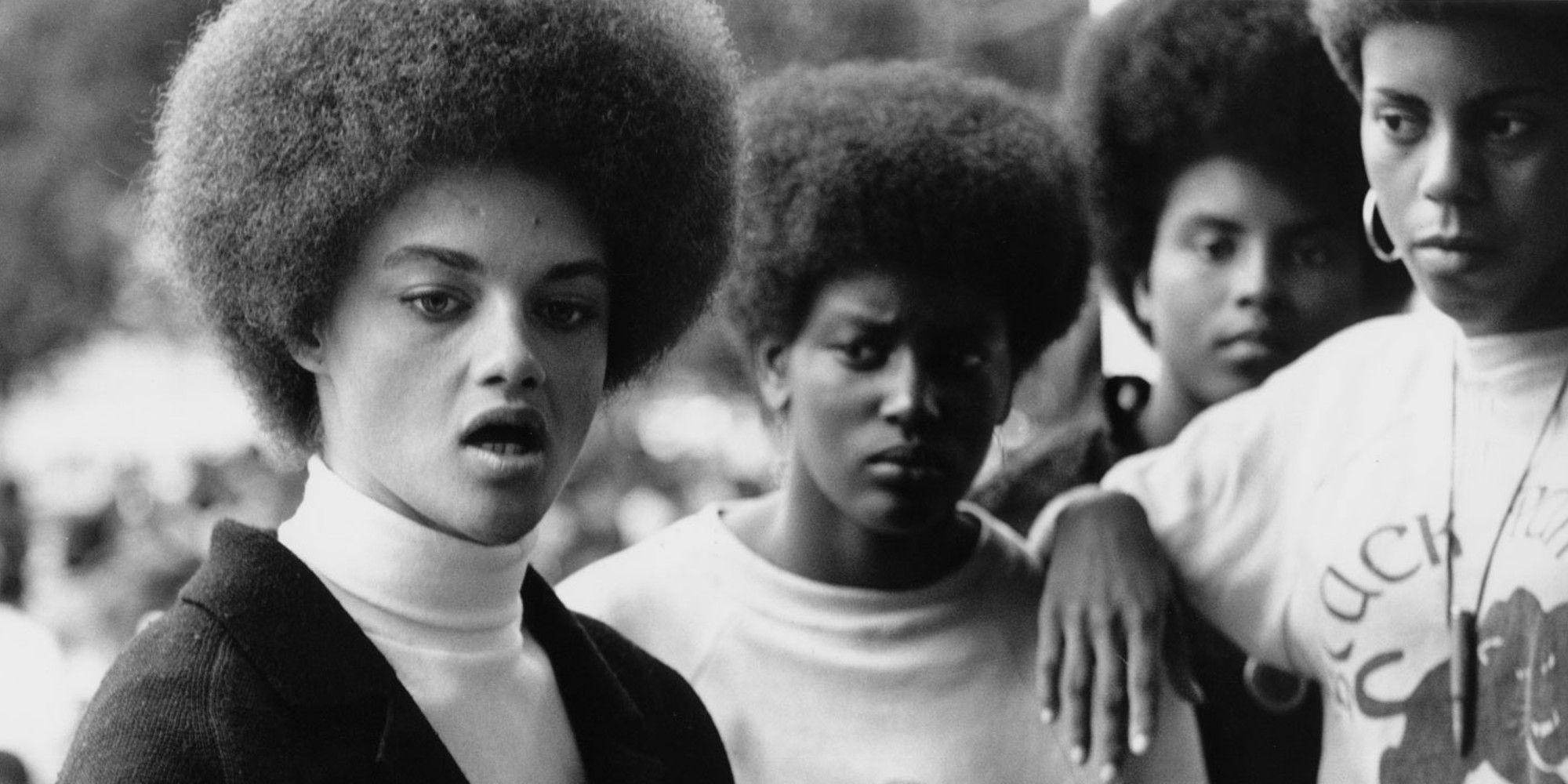 Varda's incredible short film of interviews, Black Panthers, is set during the summer of 1968 in Oakland, California. It follows the meetings and protests at a rally planned by the Black Panthers in order to catch America's attention — which they did — and free Huey Newton by turning his trial into a political debate.
As gracefully said by a Letterboxd user on a review, "Agnes Varda knows that sometimes the most powerful gesture in filmmaking is simply to let people speak," and viewers couldn't agree more. This 1968 short offers viewers a genuine look at an important moment in history, sending out many messages that are still relevant today.
4/10

'Faces Places' (2017) – 4.1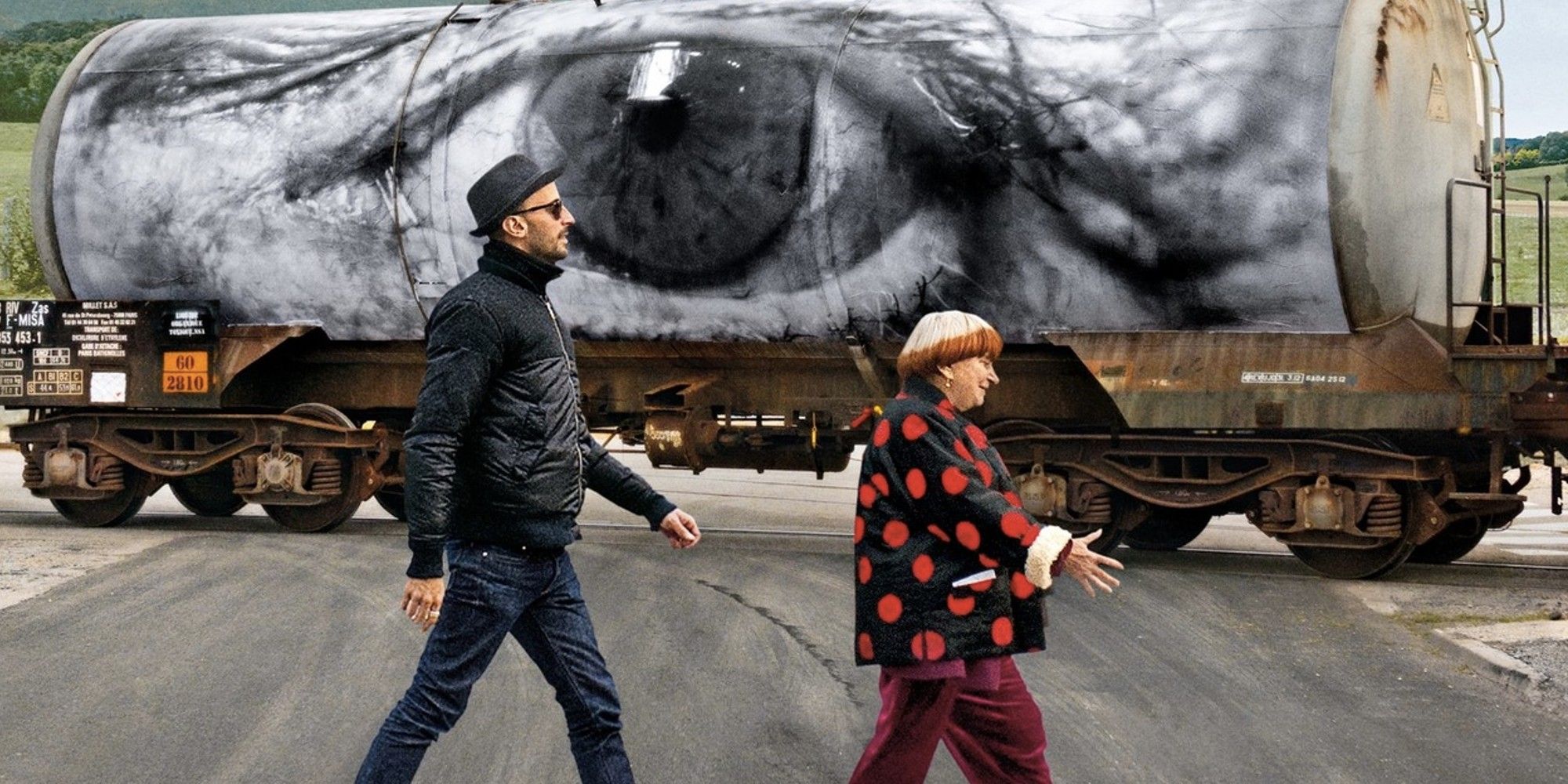 Varda and photographer/muralist JR partake in an extremely heartwarming art project titled Faces Places (Visages villages); a feel-good documentary that focuses on empathy as it depicts their journey through rural France in a box truck turned into a portable photobooth. The two form an unlikely bond by taking photographs of people around the country and creating mural pictures of communities and places they want to celebrate.
Deservingly earning Varda a nomination for Best Documentary Feature in 2018, this 2017 feature led the filmmaker to become the oldest person nominated for an Oscar at the graceful age of 89. With an impressively high rating on many movie platforms — including a score of 99% on the Tomatometer, and a solid 4.1 on Letterboxd — Faces Places is easily one of the most beloved pieces of cinema by the director.
3/10

'Cléo from 5 to 7' (1962) – 4.1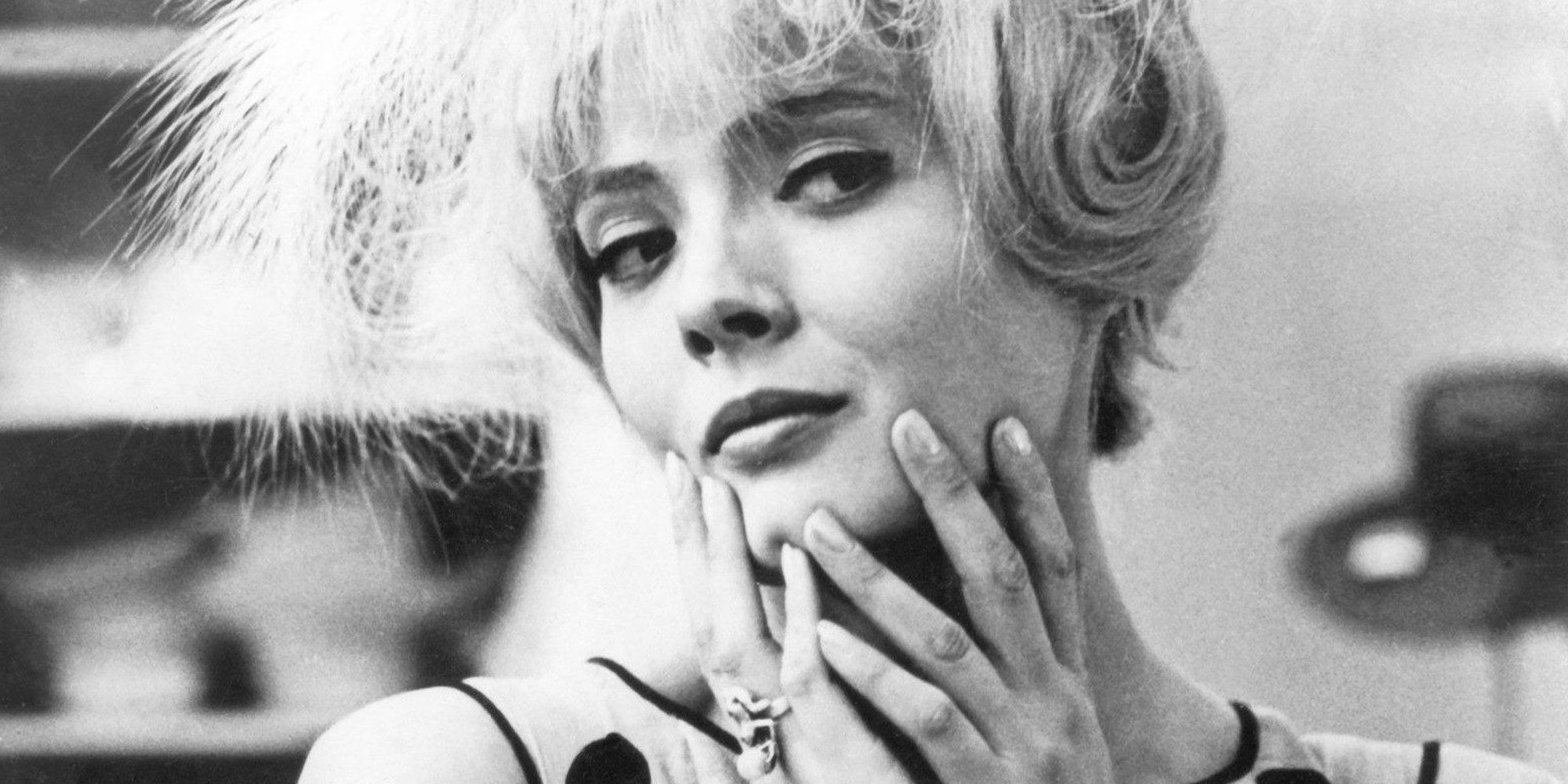 Set in '60s Paris, Cléo from 5 to 7 (originally titled Cléo de 5 à 7) is an astonishing, realistic portrait of a singer and hypochondriac. In the course of almost two long hours, Cléo Victoire (Corinne Marchand) navigates through the city as she anxiously awaits her test results for a biopsy — one that may reveal that she has cancer. In the meantime, the popular singer carefully observes the world around her and the strangers that inhabit it, which leads her to meet a French soldier named Antoine (Antoine Bourseiller), someone who defies and changes Cléo's perspective on life.
This brilliantly directed piece of cinema is surely one of Varda's best. Considered by many her finest feature, this film explores life in the shadow of death and focuses on the bright side of existing. A stylish movie that doesn't lack substance, Cléo from 5 to 7 is the perfect pick for those who want to get into the director's work, and a tremendously well-executed character study from start to finish.
2/10

'The Gleaners and I' (2000) – 4.2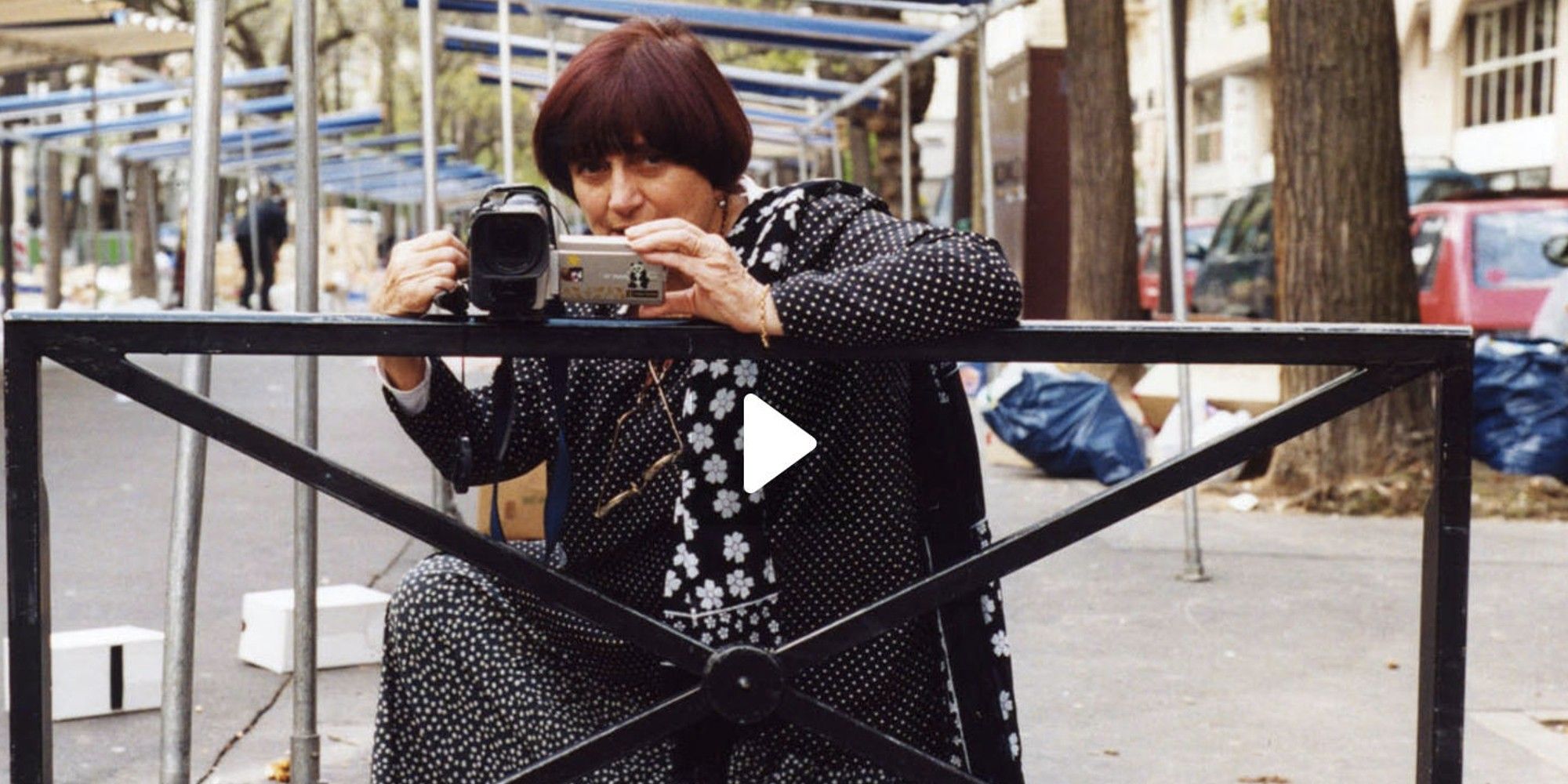 The Gleaners and I is a 2000 documentary feature, also known as Les glaneurs et la glaneuse, that serves as an outlook into the lives of many gleaners who scour reaped fields for potatoes or turnip. As always providing viewers with a good time throughout, Varda explores the mundanity in day-to-day activities and highlights how wasteful modern society is.
This unique, captivating documentary reflects on gleaning — and it does it so flawlessly that it features a 4.2 score on Letterboxd, even if it doesn't feature the high-quality resolution of a modern digital camera. Thought-provoking and humanistic are two words to describe it.
1/10

'The Beaches of Agnès' (2008) – 4.3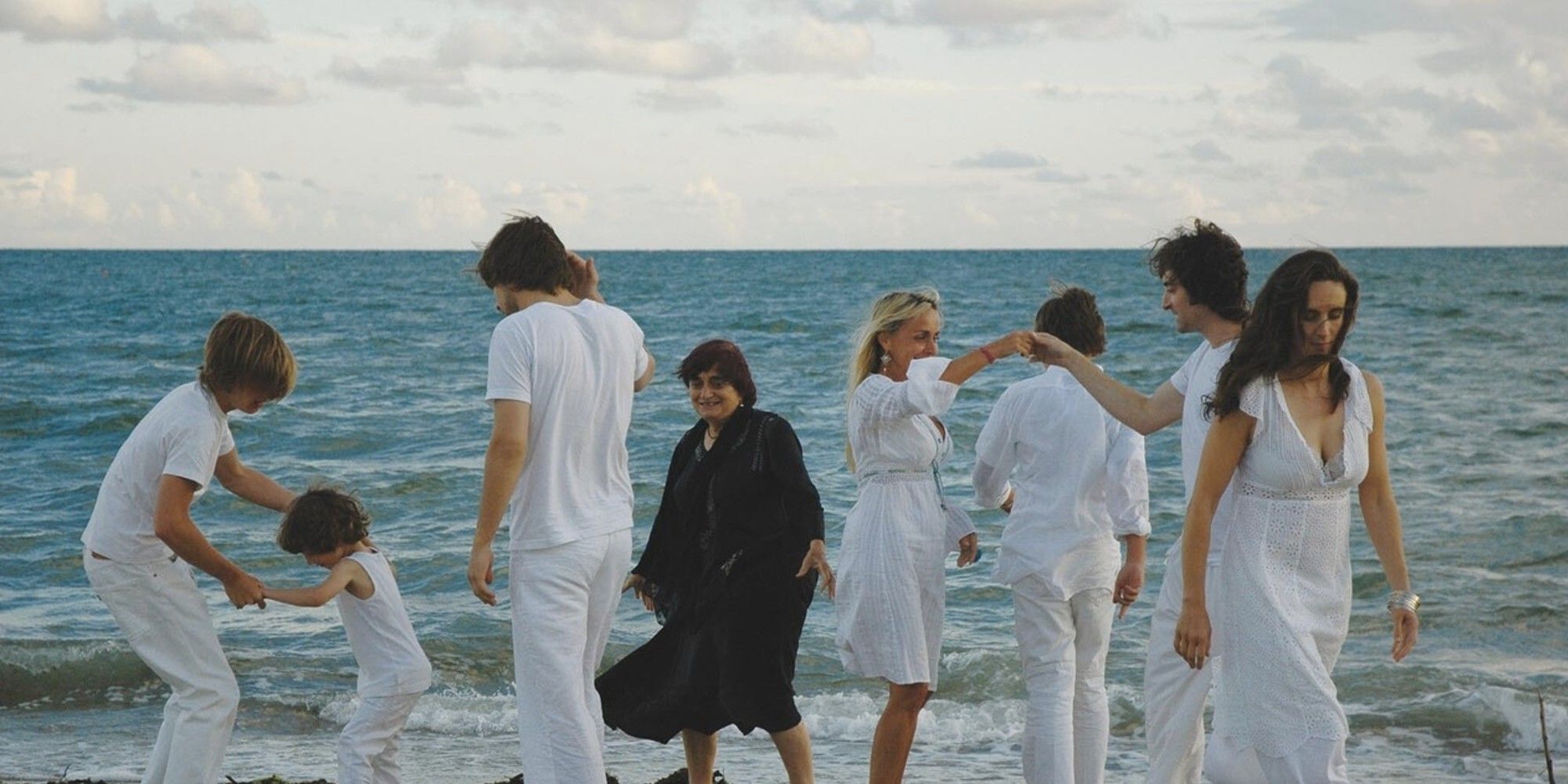 The highest-rated movie on Letterboxd by the renowned director is 2008's The Beaches of Agnès (Les plages d'Agnès). This utterly beautiful autobiographical documentary wonderfully depicts the life of the filmmaking icon, offering the audience a unique self-portrait that reflects on Varda's career and friendships.
The Beaches of Agnès is an enchanting celebration of the artist's life that fearlessly offers audiences a full and unambiguous look inside — and there aren't many that decide to do this. Apart from being an exceptional autobiography, the 2008 film is a brilliant analysis of time and the world, highlighting how people change and our surroundings stay the same. It's impossible not to love the incredible Agnès Varda, and this proves just that.
NEXT: Overlooked Films Directed By Women That Deserve More Love