Top Gun: Maverick may have been dethroned as 2022's highest-grossing movie by Avatar: The Way of Water, but with its breathtaking dog fights and a plot that's simple and fun, Maverick is still hugely popular with film fans.
While those who've contributed to the box office figures are familiar with everything that happens in the movie, plenty of behind-the-scenes details remain unknown to the public. These details range from facts about the actors to the production process as a whole.
Updated on January 8th, 2023, by David Caballero: Top Gun: Maverick is undeniably one of the most popular films of 2022. Months after its record-breaking release, the movie keeps sparking conversations, which can only bode well for its awards season chances. And with each new day that passes, new details about the movie emerge, whether because its actors reveal them during interviews or because the powers that be behind the film feel compelled to share them with the public.
Tom Cruise Didn't Want To Make The Movie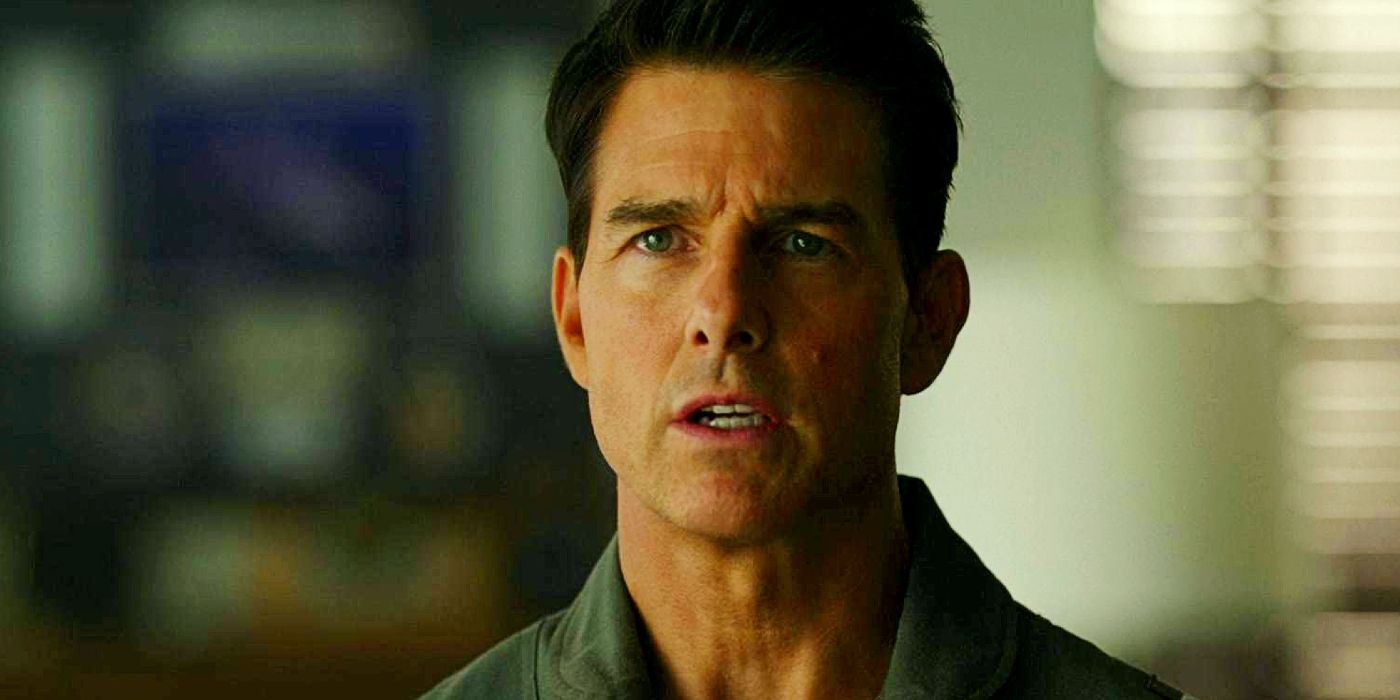 For years, Tom Cruise rejected the idea of making a sequel to Top Gun. During a 1990 interview with Playboy, Cruise claimed a sequel would be "irresponsible," claiming that it was "an amusement park ride" and not a real depiction of the Navy.
RELATED: 10 Memes That Perfectly Sum Up Top Gun: Maverick
Indeed, Top Gun's main criticism was how it "romanticized" the Navy experience. The Navy even set up recruitment booths during the film's run in cinemas, and Robb David's 2004 book Operation Hollywood: How the Pentagon Shapes and Censors Movies claimed the Navy's recruitment rates increased by 500% following the film's premiere. Considering all this, Cruise's hesitance around making a sequel seems reasonable.
Glen Powell Initially Disliked His Role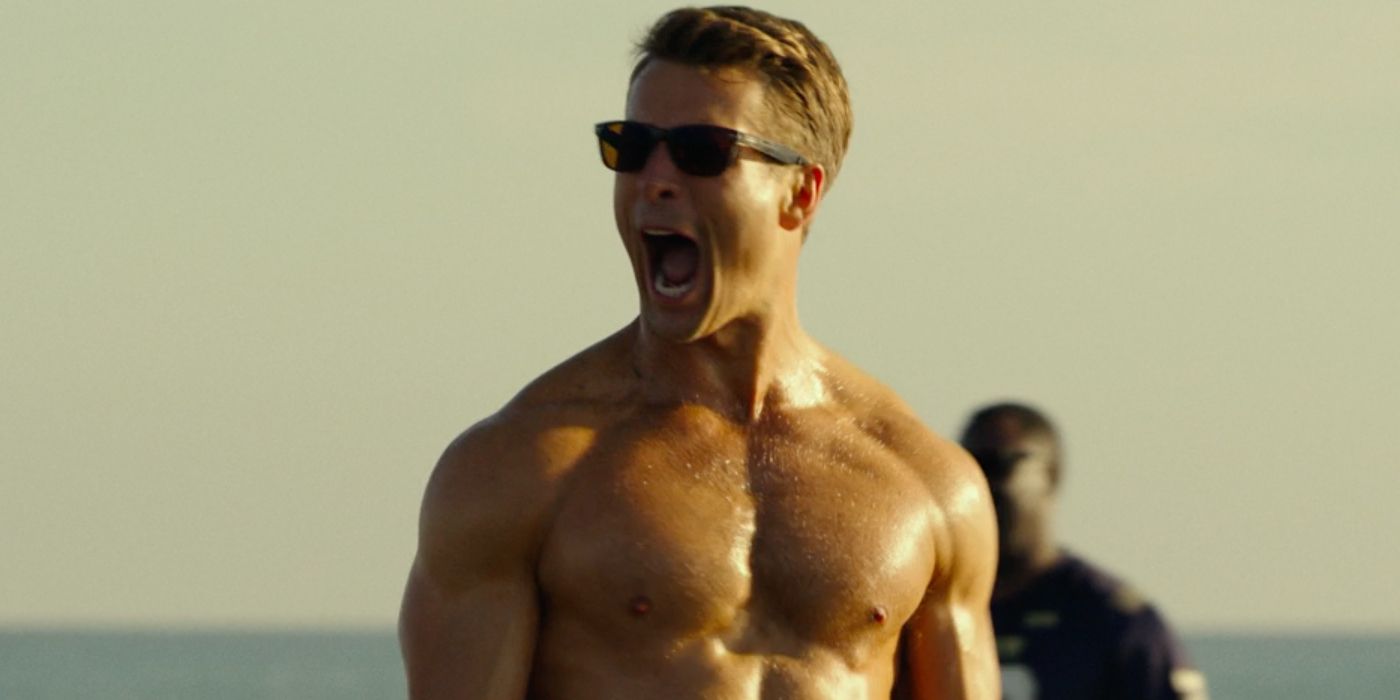 Glen Powell had an impressive filmography before Top Gun: Maverick, but the film made him one of 2022's breakout stars. The actor's performance received positive reviews from critics, with many considering him more memorable than the film's other leading man, Miles Teller. However, Powell wasn't always sure about the role he would ultimately play.
In recent interviews promoting his new, similarly-themed movie Devotion, Powell claimed he disliked his character in Maverick. In a conversation with GQ, Powell claimed he initially viewed his character, Hangman, as a "Navy Draco Malfoy." Luckily, he took the role and worked hard to make him more layered and sympathetic.
Nearly Every Actor Threw Up – Except For Two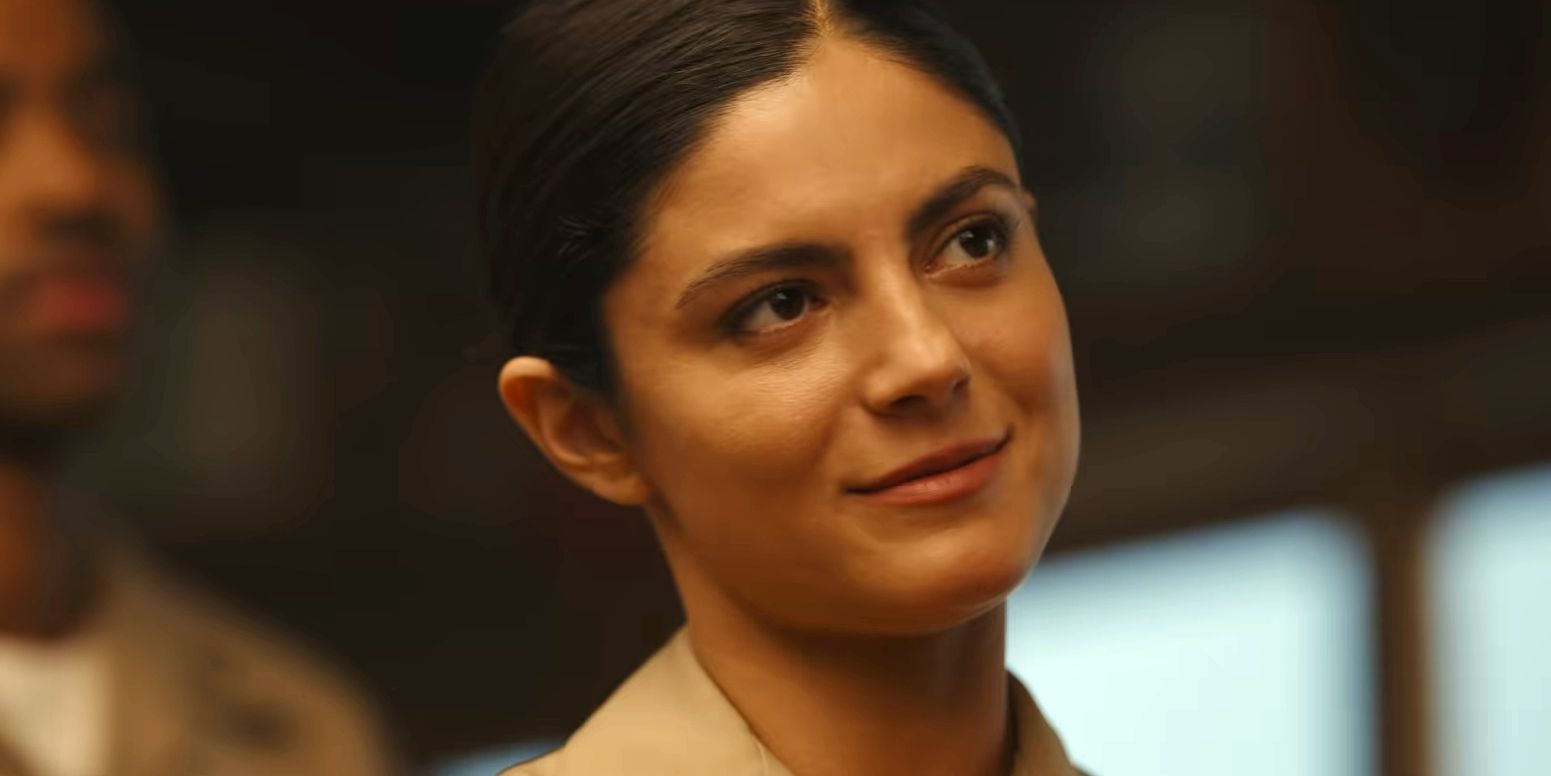 Leave it to Tom Cruise to make the Top Gun: Maverick experience as real as possible. The notoriously intense actor set up a boot camp to help the actors get used to handling real jets. Logically, some actors were better equipped to handle G forces, and producer Jerry Bruckheimer confirmed it during an interview with Total Film.
Bruckheimer claimed that only Cruise and Monica Barbaro resisted the intense boot camp without throwing up. Cruise is famous for his commitment to authenticity, and making his cast throw up due to the intense preparation sounds completely on-brand with him.
Kelly McGillis & Meg Ryan Were Not Asked To Appear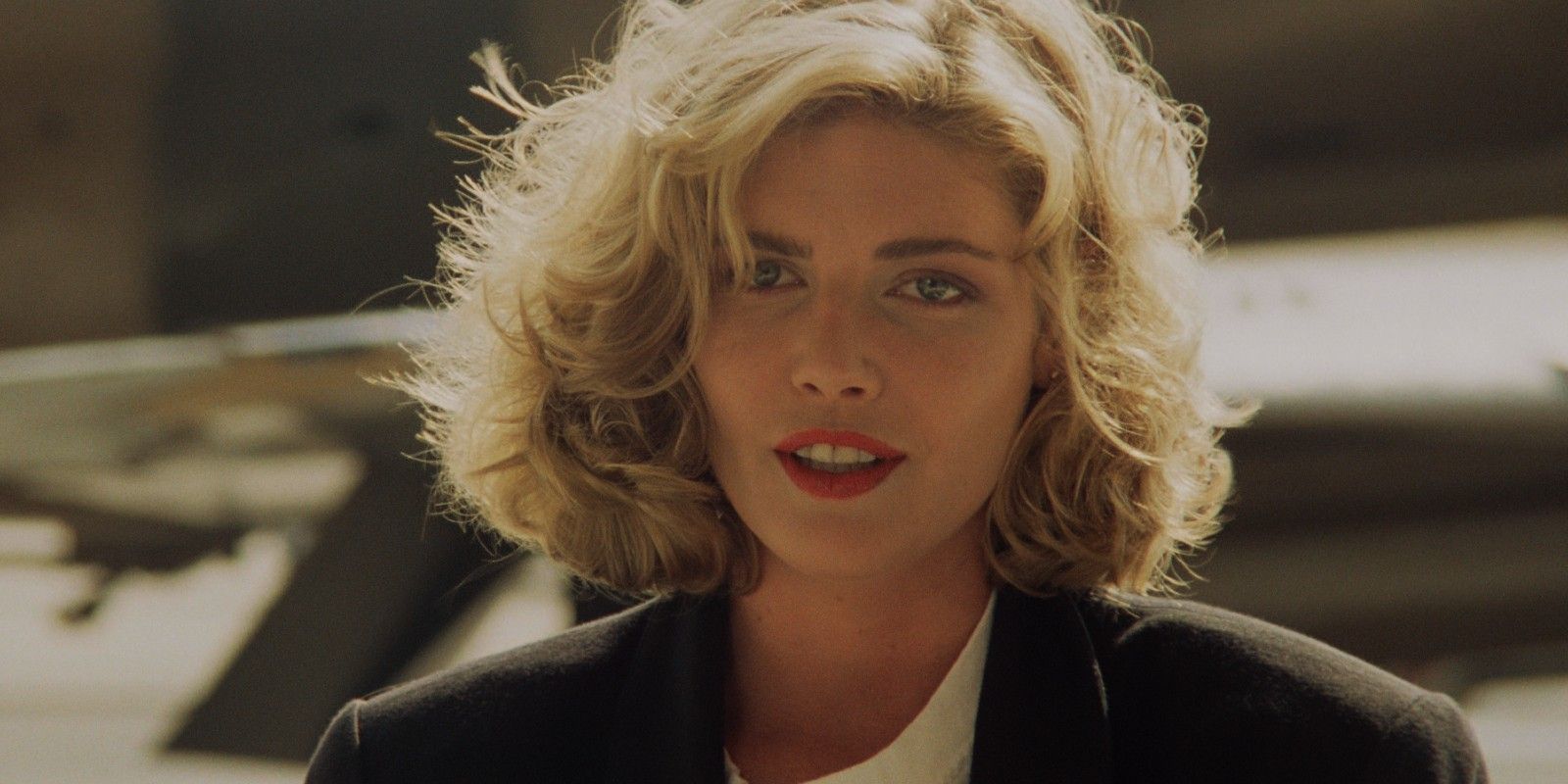 Kelly McGillis played Tom Cruise's love interest in the original Top Gun. Her character was crucial to the film's story and success, as the romance player a major role in Top Gun's plot. However, McGillis wasn't asked back for Maverick, with director Joseph Kosinski confirming to Insider that she was never considered as he didn't "want every storyline to always be looking backwards."
During the same interview, Kosinski confirmed Meg Ryan, who played Goose's wife in the 1986 original movie, was not considered either. It's a shame because those two characters were important parts of Top Gun, and the sequel treats them as nearly non-existent.
Joseph Kosinski Didn't Want A Number On The Title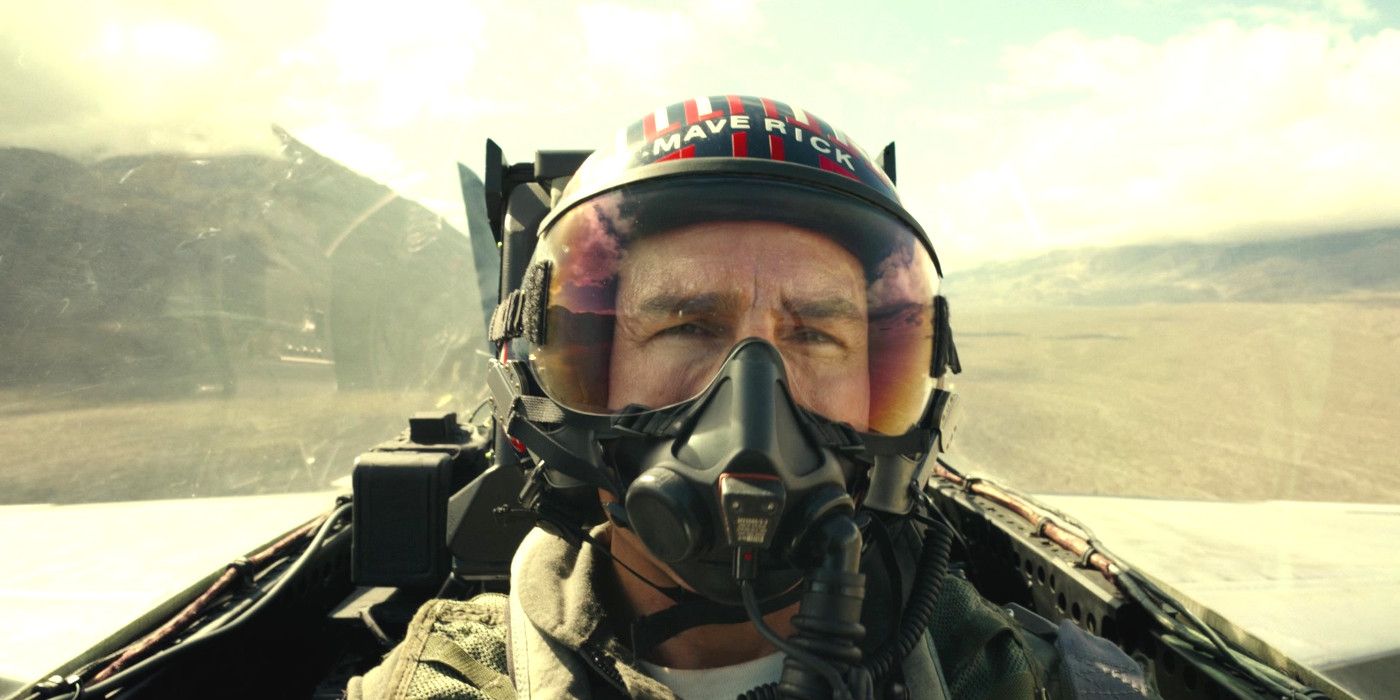 Director Joseph Kosinski revealed to Polygon that he pitched the idea for the sequel to Cruise as a "character-driven story." Thus, he chose the name Top Gun: Maverick, rather than simply calling it Top Gun 2, to highlight the story's human themes. In Kosinski's words, Maverick is "a drama with this giant action film around it."
Considering Cruise's previous reservations about returning for the sequel, it makes perfect sense that Kosinski would sell the movie not as an action follow-up but as a continuation of Maverick's storyline. Cruise signed on after Konsinki's pitch, and the rest is history.
The P-51 Seen In The Final Minutes is Tom Cruise's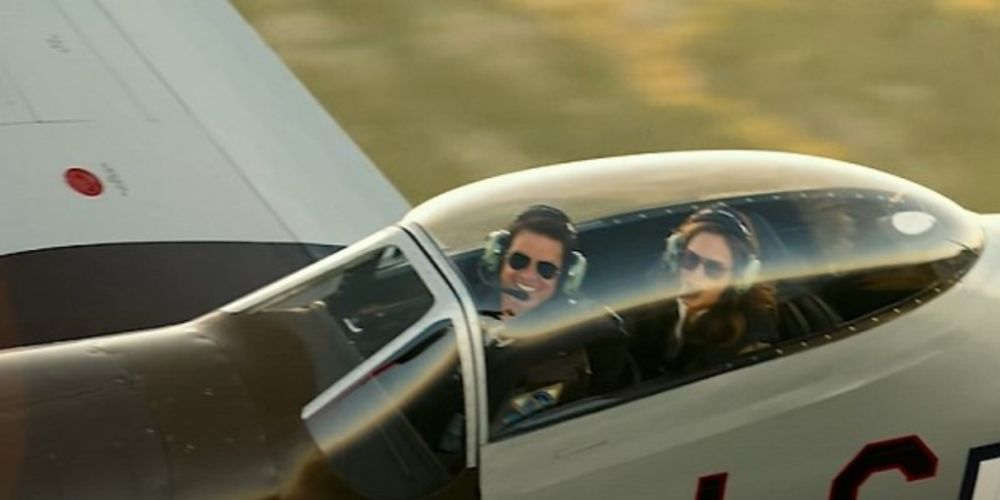 In the final minutes of the movie, Maverick and his love interest, Penny, hop into a World War II P-51 Mustang before flying off into the sunset. And according to Forbes, this happens to be one of Tom Cruise's private planes.
RELATED: 10 Reasons Top Gun: Maverick Is Better Than The Original
The scene where the hero gets to drive or walk away with his love interest at the end of the movie has played out multiple times in Hollywood but Top Gun: Maverick does things differently by putting the lovers on a jet instead. As someone with a flying license, it's understandable Cruise definitely couldn't leave the set without hitting the skies. The rest of the fighter jets were flown by actual army pilots (via Fortune.com).
Miles Teller Chose His Call Sign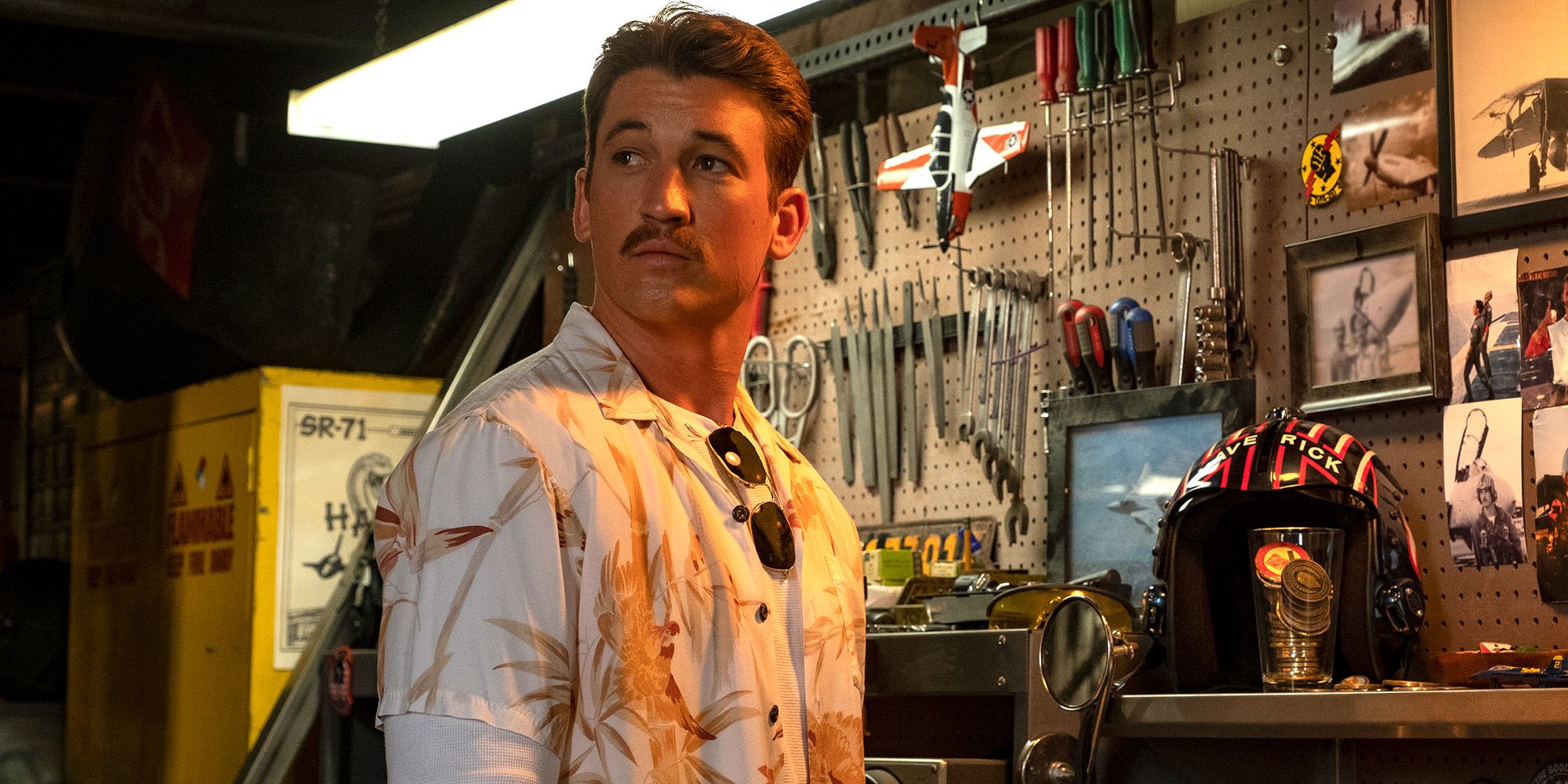 The fictional Navy pilots have cool call signs, and according to Miles Teller, he is the only one that got to choose his sign (via USA Today). Teller, who has built an impressive film resumé, revealed that he chose "Rooster" because of the 'bird family' link to "Goose." (his character's father).
The fact that Teller picked his sign has to do with the fact that he came up with the most creative suggestion. For example, Glen Powell's "Sniper" couldn't cut it because that's already an Air Force call sign. As such, the writers picked "Hangman" for him. And "Rooster" sure is appropriate because it's bird-related, and the character in question happens to be a pilot.
CGI Is Used (Minimally)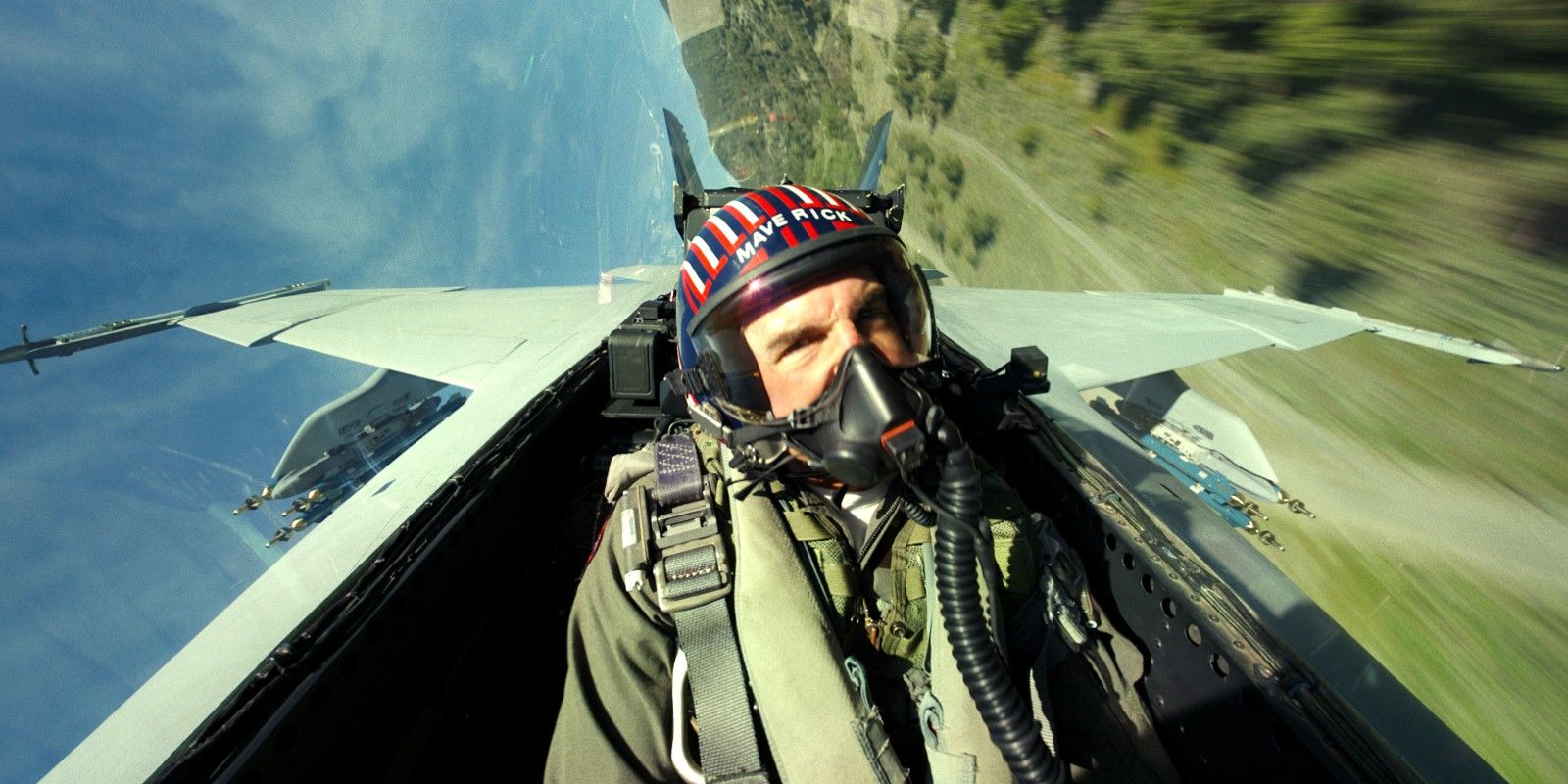 Some of the rumors spreading about the movie are that no CGI was used. This is true for the most part since Tom Cruise insisted on realistic scenes, but the moments when enemy missiles fire at the fighter jets are all CGI (via ScreenRant). This is because it would have been dangerous to fire actual missiles at the planes.
Apart from safety issues, weapons such as missiles aren't cheap either. Using real ones would have inflated the budget. Finding a location to fire real missiles would have been a whole other headache. In the modern age, it's impossible to do an action or adventure movie without some form of visual effects. Some blockbusters have terrible CGI, while others excel at it; luckily, Maverick is one of the latter.
The Beach Scene Was Shot Twice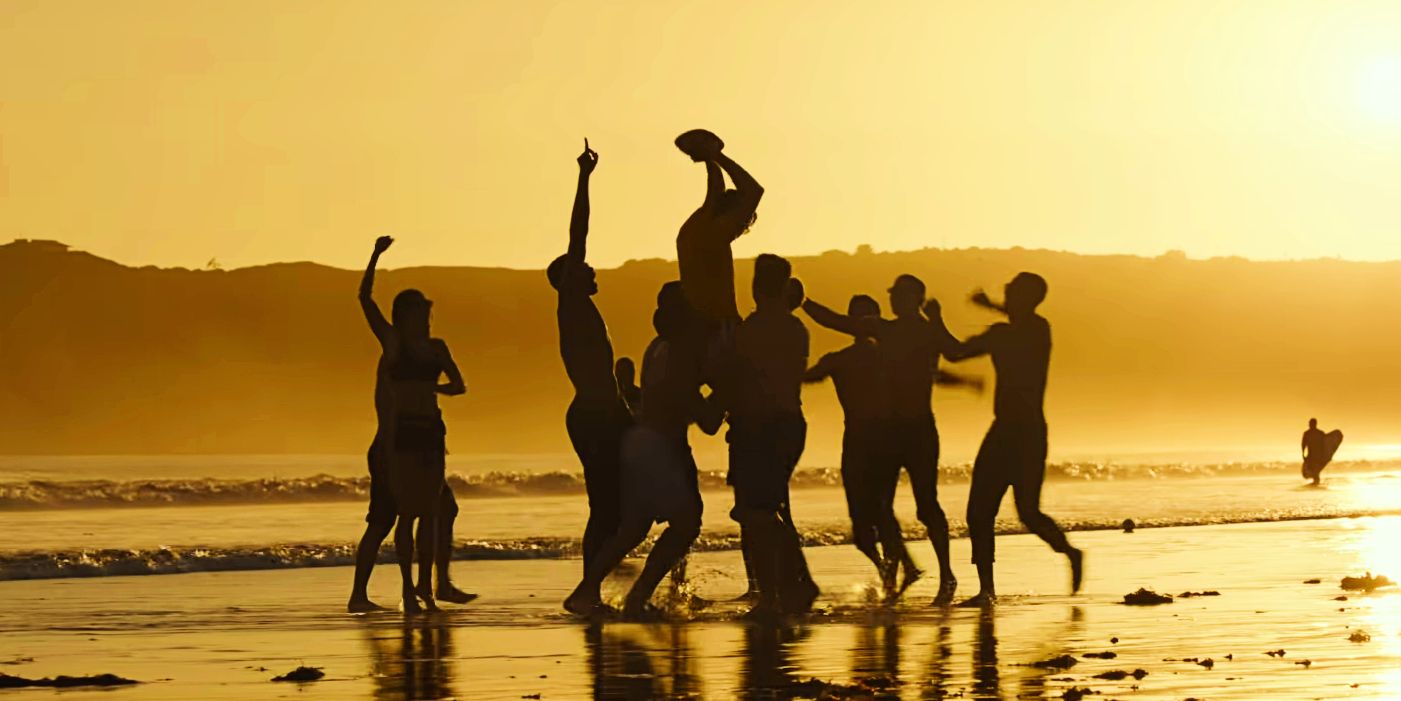 According to Glen Powell in an interview with Collider, the shirtless beach volleyball montage was shot twice because Tom Cruise didn't like the first shot. Everyone was forced to go back to the gym and work on their bodies before the scene was repeated in a few weeks.
In a tale about Navy pilots, placing much emphasis on a beach scene might seem odd, but there's a good reason for that. In the first movie, a similar shirtless volleyball game was one of the most discussed moments; hence it made sense for it to be replicated. Luckily, meticulous perfectionism yielded great results.
Three Actors Were In Contention To Play Rooster
Miles Teller, Nicholas Hoult, and Glen Powell were all considered to play Rooster. They were all flown to Tom Cruise's home for chemistry tests, and Teller came out on top (via FoxNews). But Powell had impressed Cruise and Jerry Bruckheimer, so he was given a different role.
RELATED: The 10 Funniest Quotes From Top Gun: Maverick
While Teller got the role on merit, he can thank the heavens for having someone who was rooting for him. It helped that director Joseph Kosinski preferred the actor. He had even photoshopped a mustache on him and showed it to Cruise. Kosinski had Teller had worked together in Only The Brave, where Teller also played a so-like figure to Josh Brolin's character.
The Military Was Involved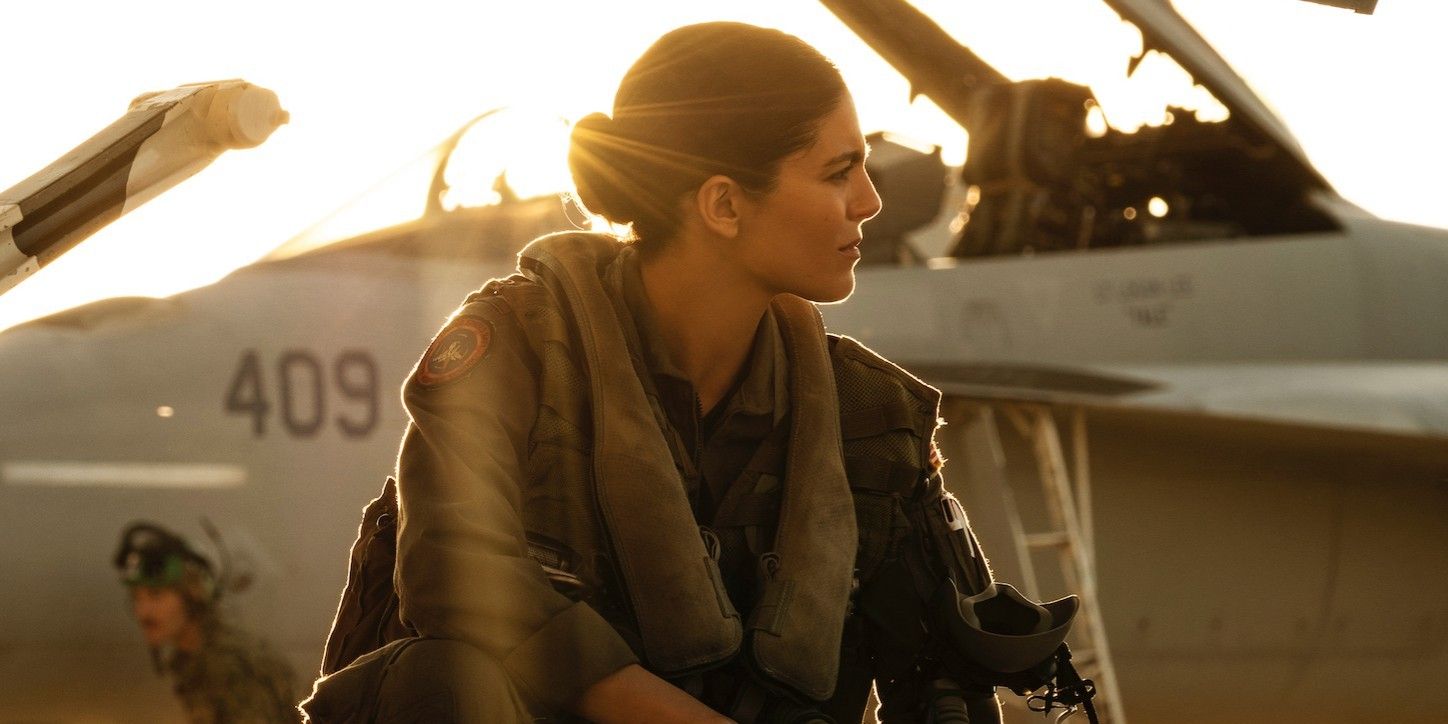 The Department of Defense Entertainment Media Office provided support for the movie in terms of expertise and military equipment. Retired Air Force Lt. Col. Glen Roberts, who heads the office, stated in an interview with The Washington Post that the department has existed for over a century and oversaw making the first-ever Best Picture Oscar winner, Wings.
Renting military equipment is the sweetest part of the deal since the studio would otherwise have to buy them or create them using CGI, options that either feel expensive or simply not satisfactory. Thanks to the Department of Defense Entertainment Media Office, audiences get to see a mammoth naval ship and numerous jets.
Val Kilmer's AI Dialogue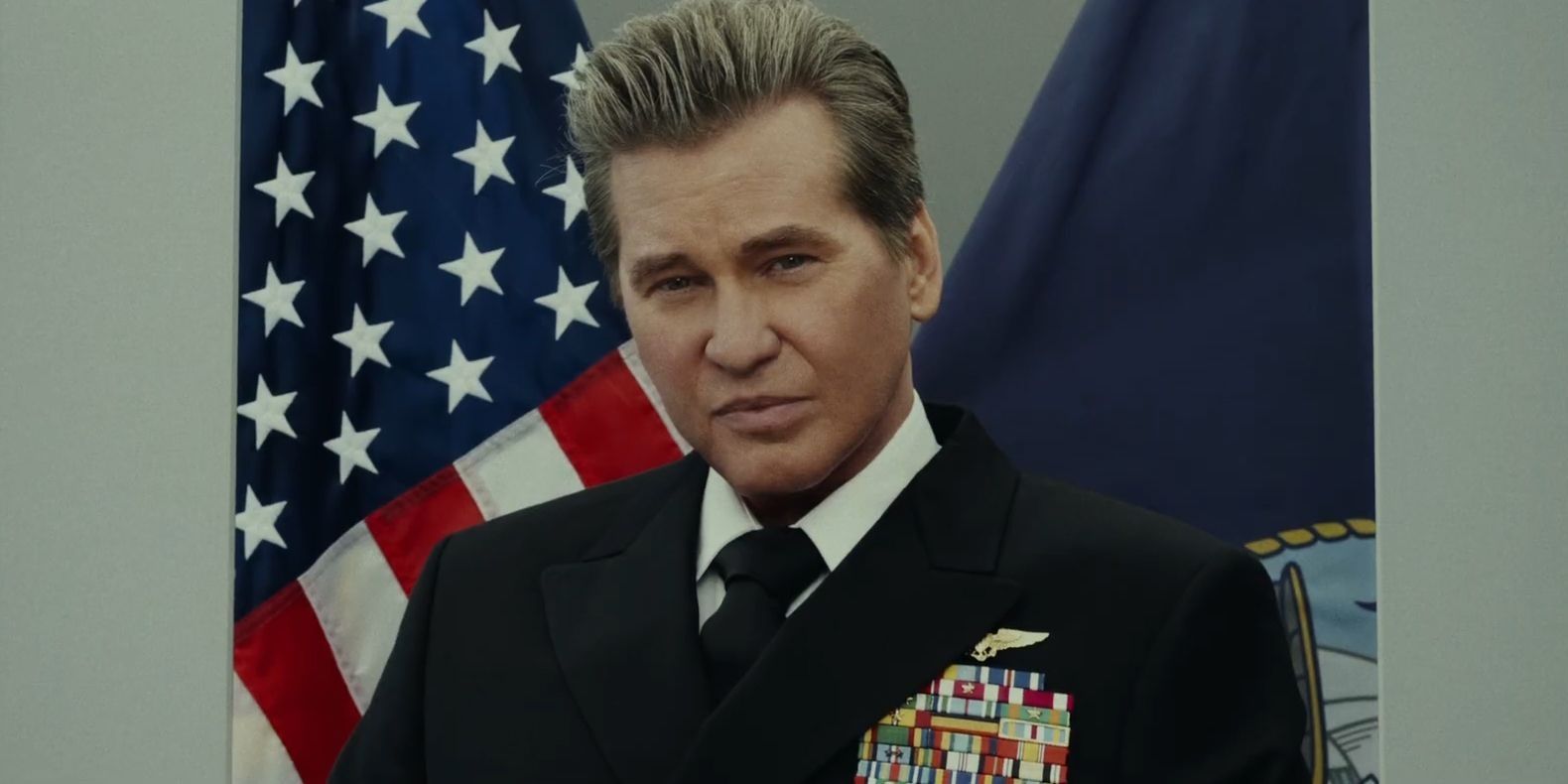 Since Val Kilmer can no longer speak, his voice was developed by the AI company, Sonantic (via Variety). The company used voice snippets from the actor's past movies to develop the appropriate vowels.
The Val Kilmer scene is groundbreaking as it opens the door for more movies to use AI to create voices, especially for dead actors or those with health complications. Whether or not that becomes a trend remains to be seen. For now, thanks to technology, fans can be glad that they at least got to see the return of one of the most likable Top Gun characters.
It Had 5 Different Release Dates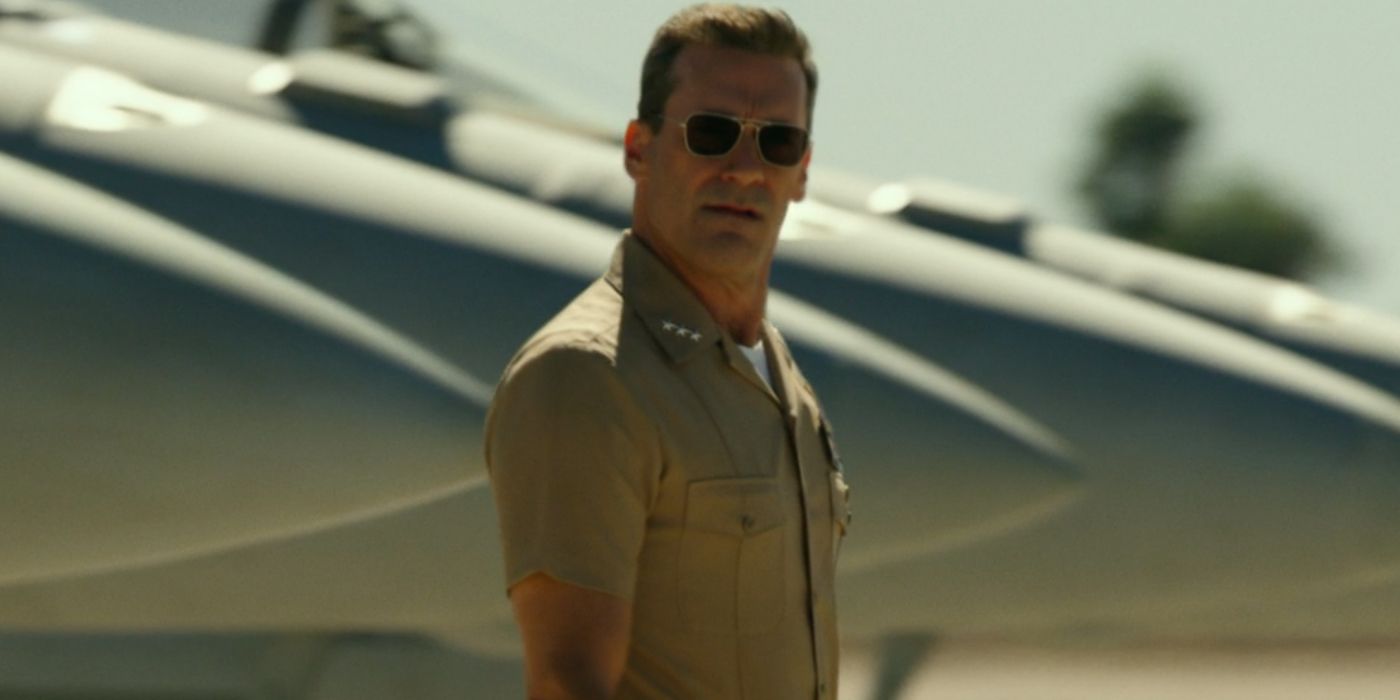 Top Gun: Maverick was originally meant to be released on July 12, 2019. But a month after filming, the date was pushed to June 26, 2020. Due to the Covid19 pandemic, the movie was pushed again to December 23, 2020, then to July 2, 2021, then to November 19, 2021, before a final date of May 27, 2022, was agreed upon.
The military movie now counts among the Hollywood movies with long delays from production to release, and given the box office figures, that was a good thing. Now also feels like the perfect time for the movie to come out, as Tom Cruise has been making headlines ever since he was rumored to play a variant of Iron Man a few months ago.
It Had Been In Development Hell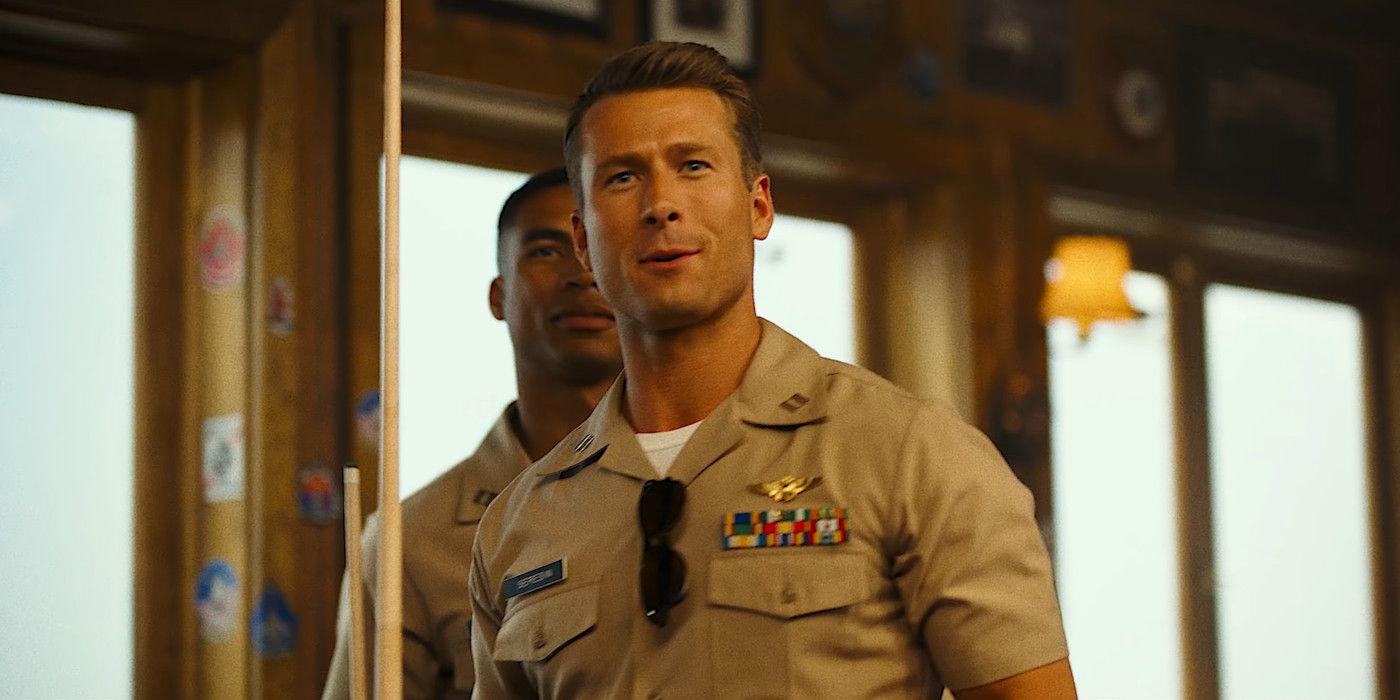 Tom Crusie first hinted at a sequel during an interview back in 2000 on the Australian morning show, Sunrise. However, production would only begin in 2010. Unfortunately, everything was put on hold after Tony Scott's death in 2012 (via Showbiz Cheat Sheet). It would take another 5 years for production to start again.
RELATED: 10 Unpopular Opinions About Top Gun: Maverick, According To Reddit
For now, fans can only imagine what the movie would have looked like if it had come out earlier. A major probability is that Val Kilmer would have had a bigger role, which might have changed the dynamic involving the younger actors. But given the success of the current installment, it's unlikely that the next one will take too long to be made.
Lewis Pullman's Father Also Flew A Jet In Another Movie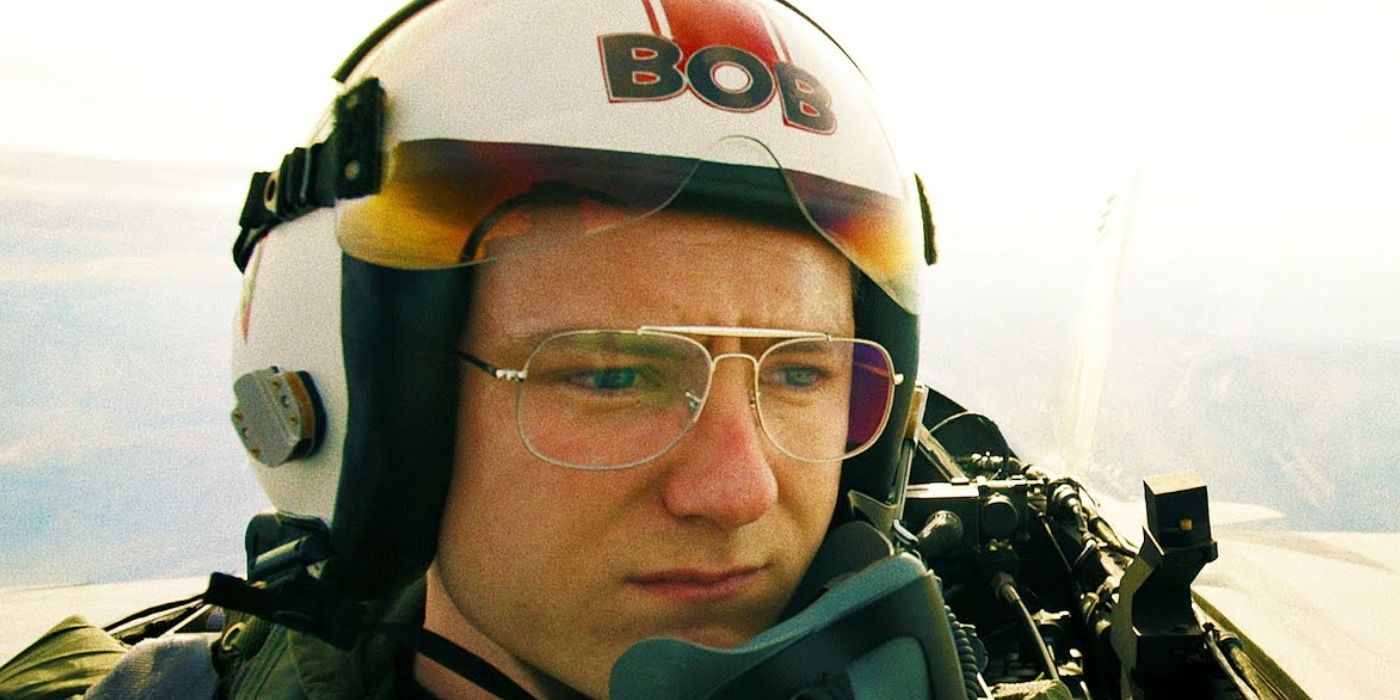 Lewis Pullman, who plays Bob, is the son of Bill Pullman, who flew an older version of the F/A-18 Hornet on Independence Day. And while Lewis flew the Hornet, his father needed a stunt double.
Like many other children of famous parents, Lewis can one day hope to be as prolific as his father. And he appears on track to do that, given the number of projects he has lined up. One of the reasons he looks very comfortable in the role is that he recently played another military man in Catch-22.