Teen Wolf: The Movie creator provides some interesting insight into Allison Argent (Crystal Reed)'s return to life. Allison originally died in the MTV show Teen Wolf, which centers around Scott McCall (Tyler Posey) – a teenager bitten by a werewolf and transformed. Allison was Scott's girlfriend in the MTV show until she tragically gave her life to save Scott while they fought against the nogitsune. However, the Teen Wolf: The Movie trailer shows Allison shockingly alive. Allison's death was a turning point for Scott and the pack, so her return to life could mean a major emotional arc for everyone involved. But details of how she will return remain scarce.
The Teen Wolf: The Movie creator – Jeff Davis – has been answering many burning questions, including clarifying whether the movie serves as a spin-off to Teen Wolf. Recently, he addressed Allison's recent appearance and what purpose it will have on the Teen Wolf characters. He explained in an interview with SFX Magazine (via CBR) that Allison will first begin appearing in visions experienced by multiple characters, which could hint at what sort of creature is bringing her back. Davis even elaborates that they question the realism of their visions. Check out his quote below:
"What brings them back is incited by Chris Argent [JR Bourne], who has been having these mysterious visions and dreams of his daughter, Allison. There's the idea that his daughter might never have actually crossed over when she died. He finds out that Scott is experiencing the same thing, too. Scott has been seeing her in his mind, in his dreams, and thinking, 'Are these memories or is this something real?' And they keep becoming more and more real to him."
Related: Dylan O'Brien's Teen Wolf Movie Update Is Worrying
Is It A Good Idea To Bring Allison Back To Teen Wolf?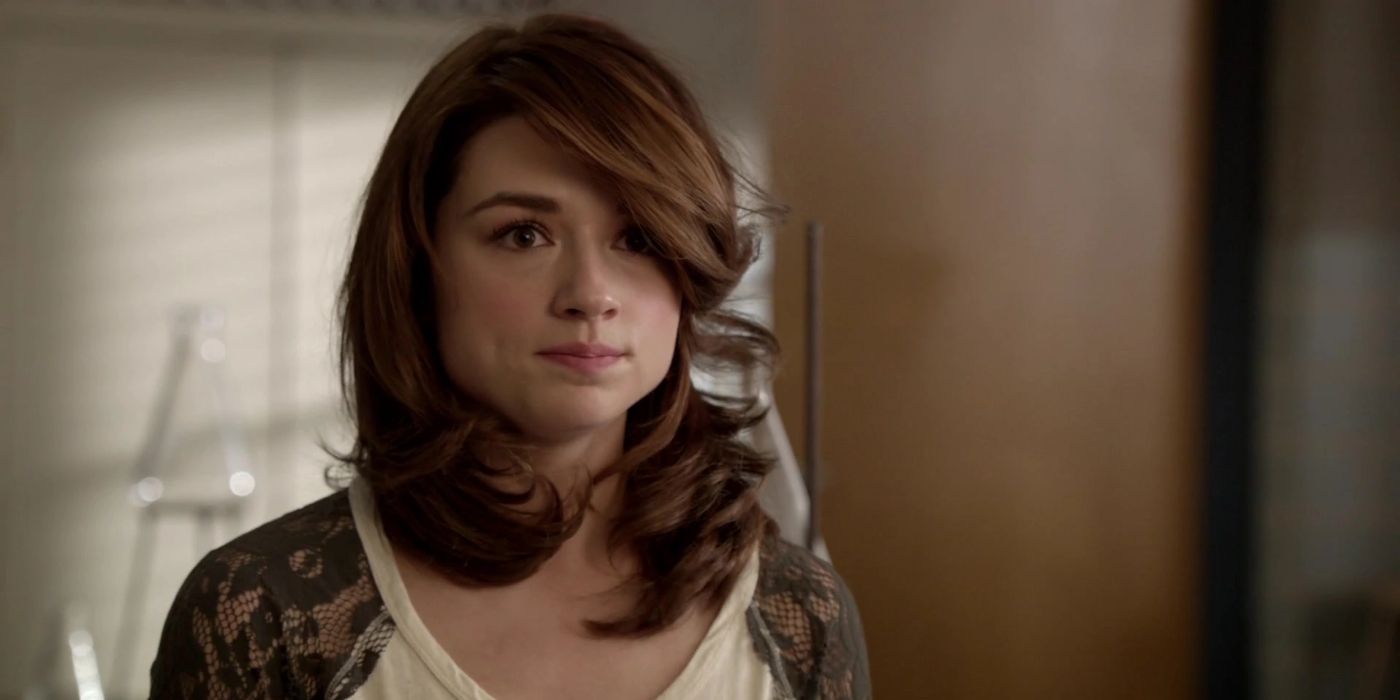 Despite being one of the most prominent and popular characters in Teen Wolf, Allison leaves the show without much warning. Allison's death in season 3 paved the way for Reed to expand her acting career, but the other characters were in a great state of disarray. Given the opportunity to finally see how dangerous the supernatural world can be, they realize the stakes and that none of them can live their lives in peace. Allison has the opportunity to escape to France before her death, yet that isn't enough to save her, and it weighs on the other characters. A return in Teen Wolf: The Movie can jeopardize those stakes.
Allison's presence could help to ground Teen Wolf: The Movie in the Teen Wolf lore. Allison's death is a major moment in the story, but having her return doesn't necessarily change the stakes. Since Dylan O'Brien won't return as Stiles, the movie will miss a piece of what made Teen Wolf special. While Stiles can't necessarily be replaced, bringing Allison back offers the chance to make the movie still feel worthwhile. Having Allison appear so much later in the Teen Wolf timeline also gives the pack the opportunity to see just how far they have grown since her death, and they can explore the nature of death.
Everything We Know About Teen Wolf: The Movie
Since Teen Wolf: The Movie takes place nearly a decade after Teen Wolf's ending, every character is going to be different. The world is now fully aware of the existence of werewolves and banshees, leaving Scott in a precarious position as the pack's leader. Tyler Posey is already insisting that Scott will be way different, thanks to everything he has experienced since the show's conclusion. But Allison's return is going to challenge his dedication to his pack in a major way. Teen Wolf: The Movie will release on January 26 on Paramount+, and Allison will be a major feature in a film that will change Teen Wolf forever.
More: Yes, Stiles' Jeep Is In The Teen Wolf Movie (But It's Not What You Think)
Source: SFX Magazine (via CBR)