'Matilda the Musical' and 10 More Broadway Musicals That Should Be Turned Into Movies
The magic created on a musical stage is unlike any other. With huge dance ensembles, emotional ballads, and beautiful set pieces, it's no surprise that musicals are a beloved entertainment medium. Not only do they expand the creative landscape of the artistic world, but they also prove that there is more to storytelling than the spoken word. Sadly, not everyone can make their way to New York City and Broadway. That's why movie adaptations of musicals have become such a massive hit.
RELATED: The Best Musicals On Netflix Right Now
Once delegated to a single stage, these fantastic stories are now accessible to a broader international audience. Adapting it to film also means that it can capture the mass scale of story that a physical stage may be limited to. With successes like Chicago, Les Misérables, and more recently, Matilda, there are also the missteps of Cats. But whatever it may be, one cannot deny the need for more interesting and fun musical movies. All it takes is to look at the untapped cinematic potential of Broadway's massive — and sometimes underrated — shows.
'Follies'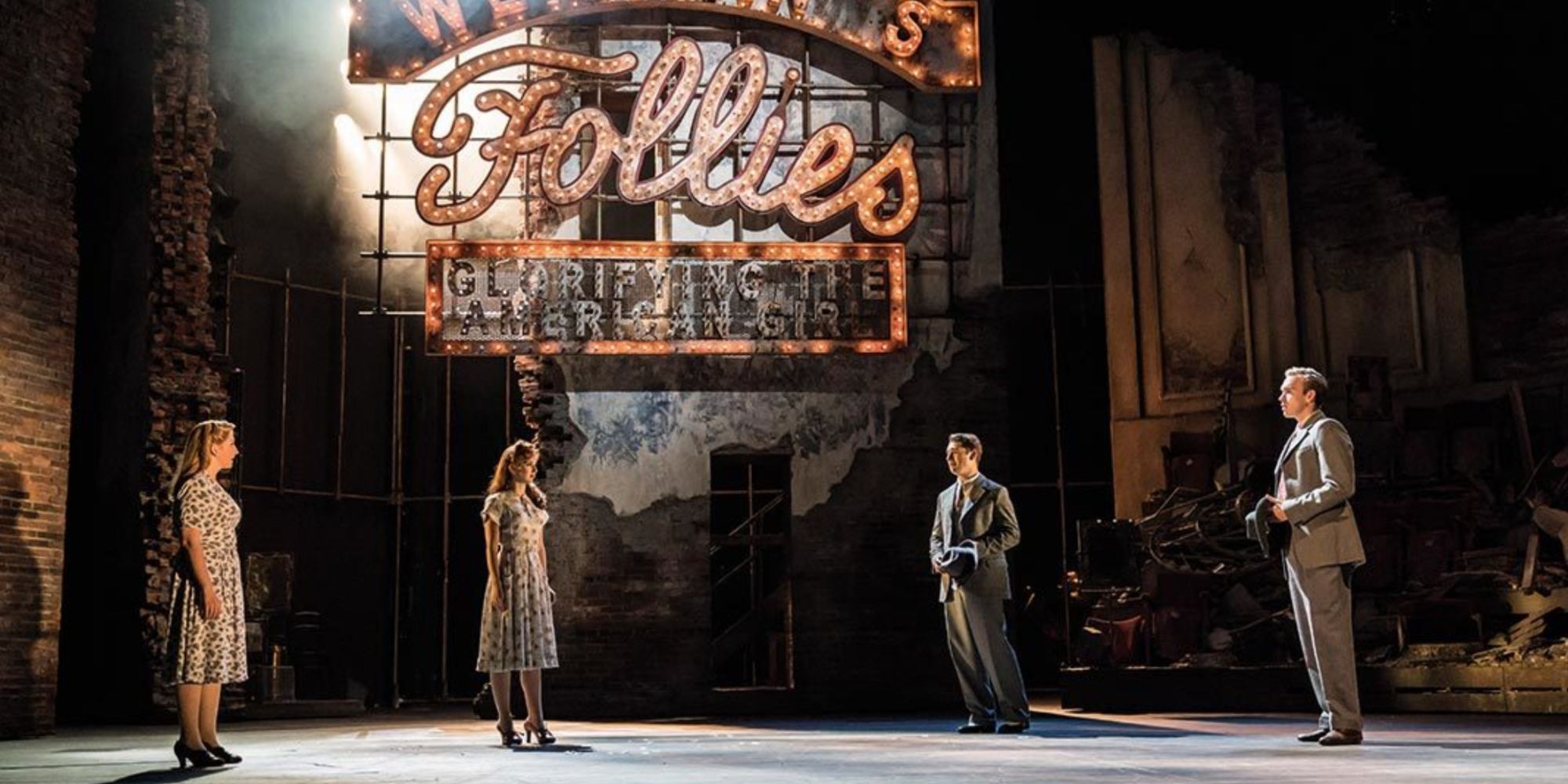 Set in an old theater, preparing for demolition, this musical follows the first and final reunion of the former Weissman showgirls – the women who performed during the interwar years. Whilst they reminisce the old days and honor their past achievements, they are also forced to confront the regrets of their past and their misguided hopes of show business.
A deeply nostalgic and poignant tale, set to the music and lyrics of the legendary Stephen Sondheim, Follies is a musical with such cinematic potential. With lavish sets and costumes, acting as an ode to the 1920s and 30s, a movie adaptation would only do this scope justice given its grand spectacle. Putting the talents of an older generation at the forefront, Follies would even diversify the youthful dynamics of the movie musical genre.
'Urinetown'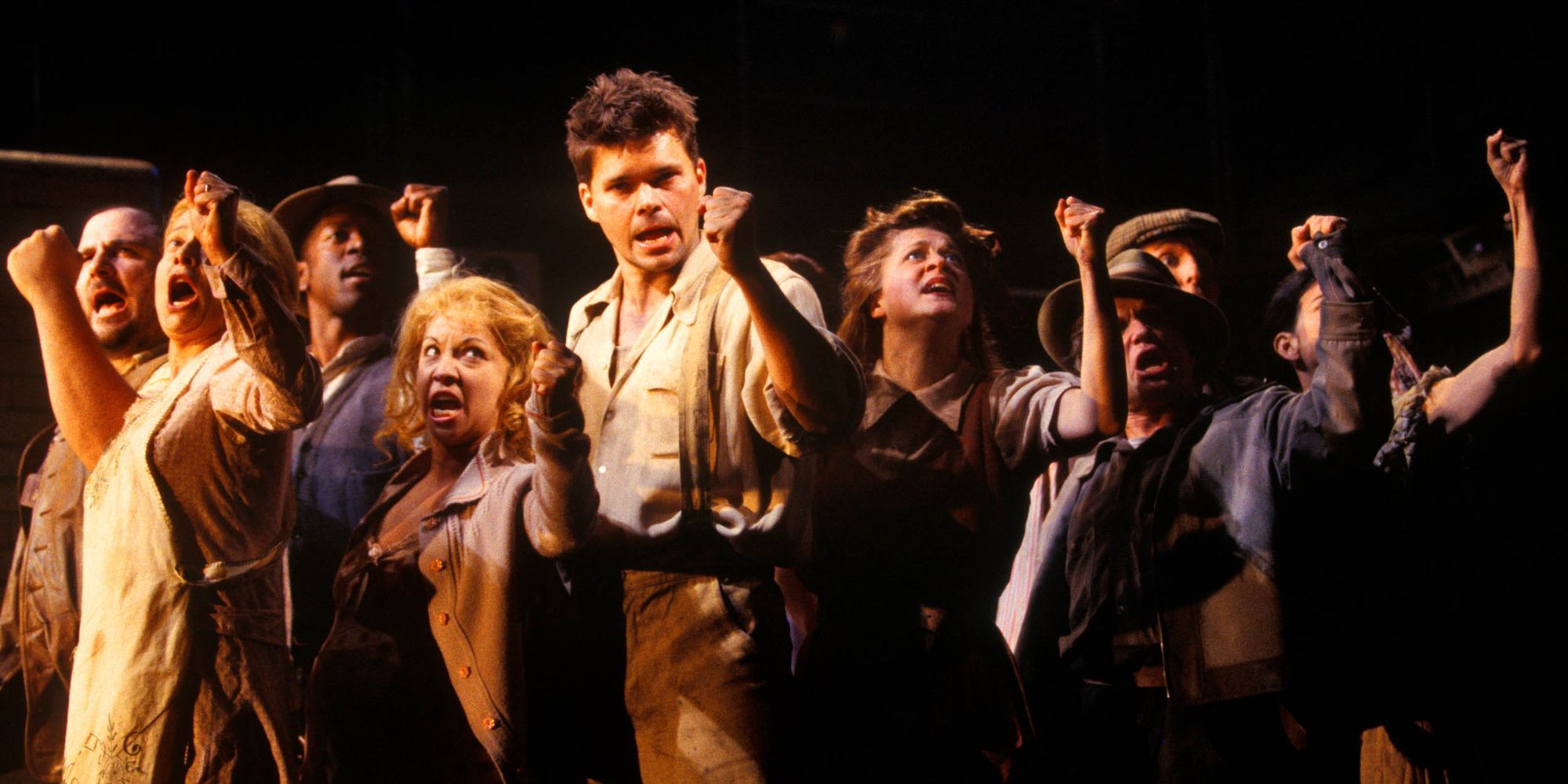 A decades-long drought has caused government officials to ban all public and privatized toilets from saving water. Its replacement? The Urine Good Company, a megalomaniac corporation that owns and controls all places to pee. With strict laws prohibiting public urination, citizens (especially the poor) are at risk of being deported to the dire land of Urinetown.
Though not as well known as other Broadway musicals, Urinetown deserves just as much praise. This smart, satirical comedy captivated audiences with its unique world, catchy songs, and ability to critique capitalism and bureaucracy with a theatrical flair.
'Once On This Island'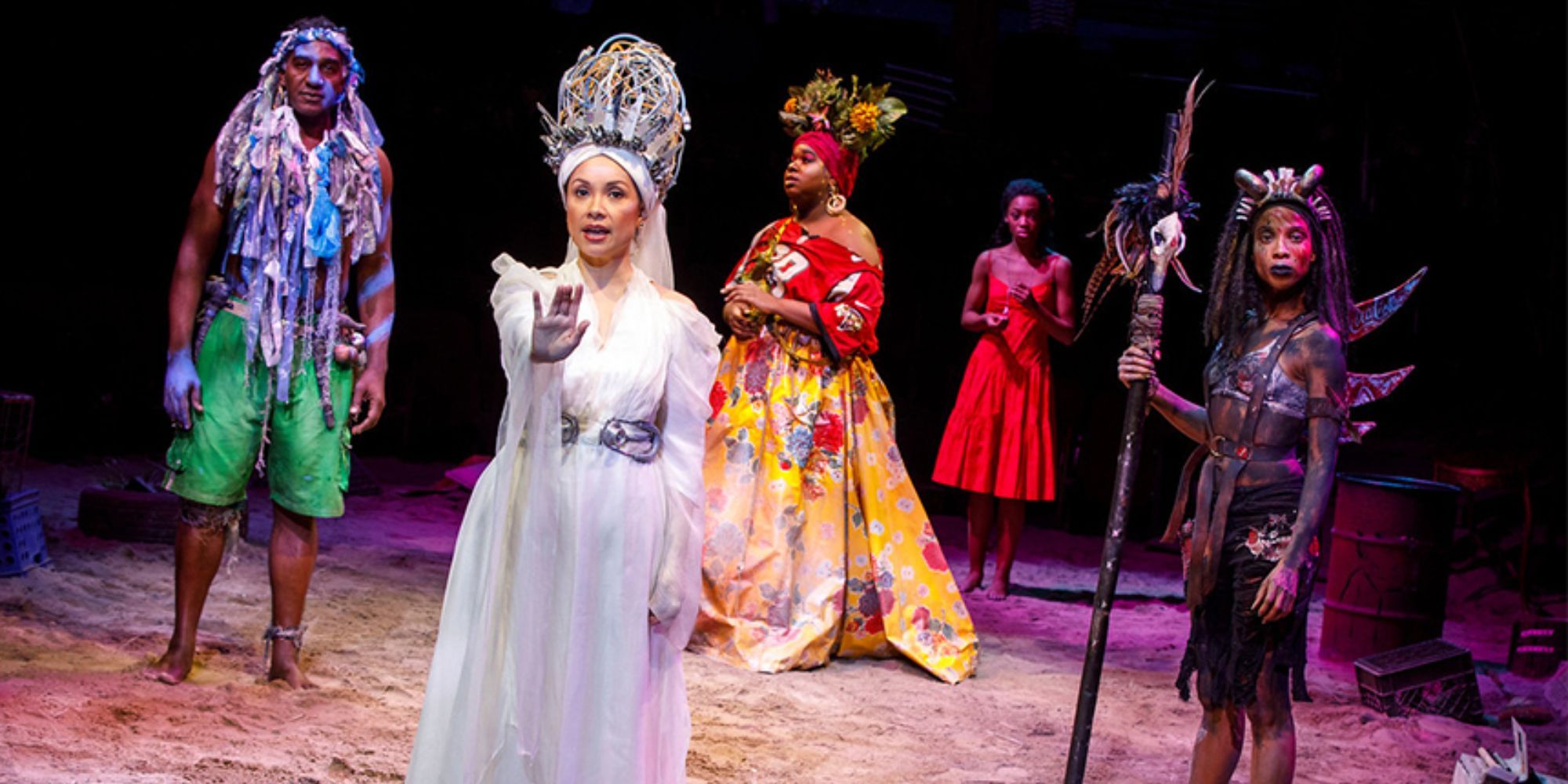 Faced with a stormy night, a tale is told of a young girl named Ti Moune, who is saved by the powers of four gods as they choose her for a special fate. Now grown, she rescues a wealthy boy Daniel from a car crash, unaware that it's the beginning of a ploy made by the gods to test which is stronger: love or death.
RELATED: The Most Anticipated New Musicals in the 2022/2023 Broadway Season
A retelling of Hans Christensen Anderson's The Little Mermaid, this show is one for the whole family. Set to the rhythm of Caribbean-inspired music, it would benefit an onscreen adaptation due to the vibrancy of the melodies and dance sequences. While it has dark moments, Once on This Island is a joyful story filled with exhilaration and heart.
'Hadestown'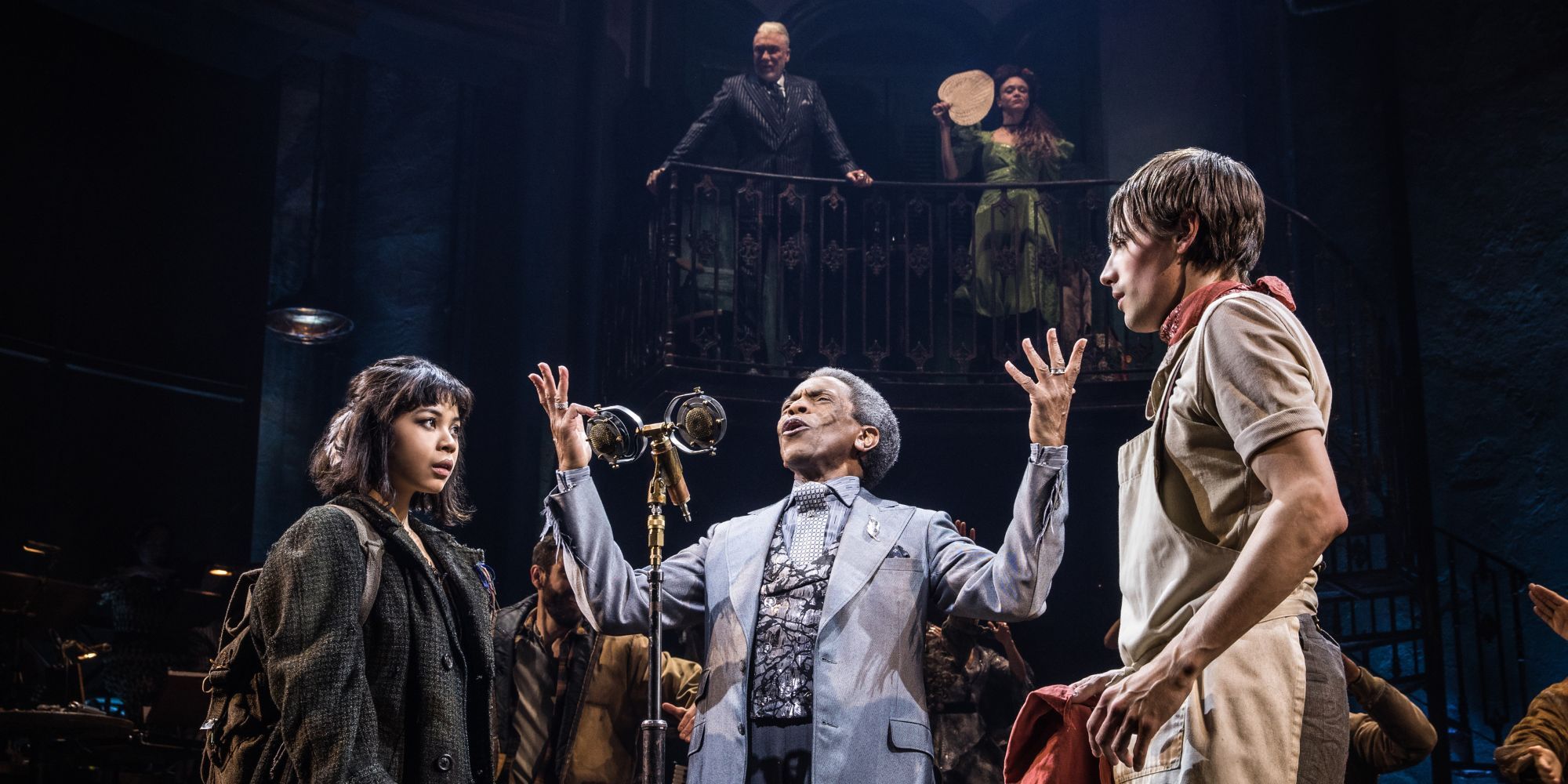 This Tony award-winning musical based on Greek mythology tells the love stories of Orpheus and Eurydice, Hades, God of the Underworld, and his wife, Persephone. When Eurydice dies and is summoned to the underworld, their stories intertwine as it's up to Orpheus to go down to Hadestown and pass Hades' test to save her.
The narrative's divine scope and setting would translate well to the big screen, especially if the creatives follow the steampunk aesthetic of the on-stage musical. Where fans of Greek mythology are desperate for more content, Hadestown would be the perfect ethereal picture with a modern flair, thanks to the music by Anaïs Mitchell.
'Waitress'
Trapped in a loveless and abusive marriage, Jenna's pregnancy is not something to be happy about. Looking for a way out, she finds an escape from her world through pie-making and an unexpected love affair with her doctor.
Where this stage musical was inspired by the 2007 rom-com featuring Kerri Russell, it would be a complete disservice to Sara Bareilles and her remarkable music and lyrics should this show not be adapted for film. As a story of self-discovery, female empowerment, and quirky love, Waitress would be a heartwarming movie for a world that always needs more light.
'Falsettos'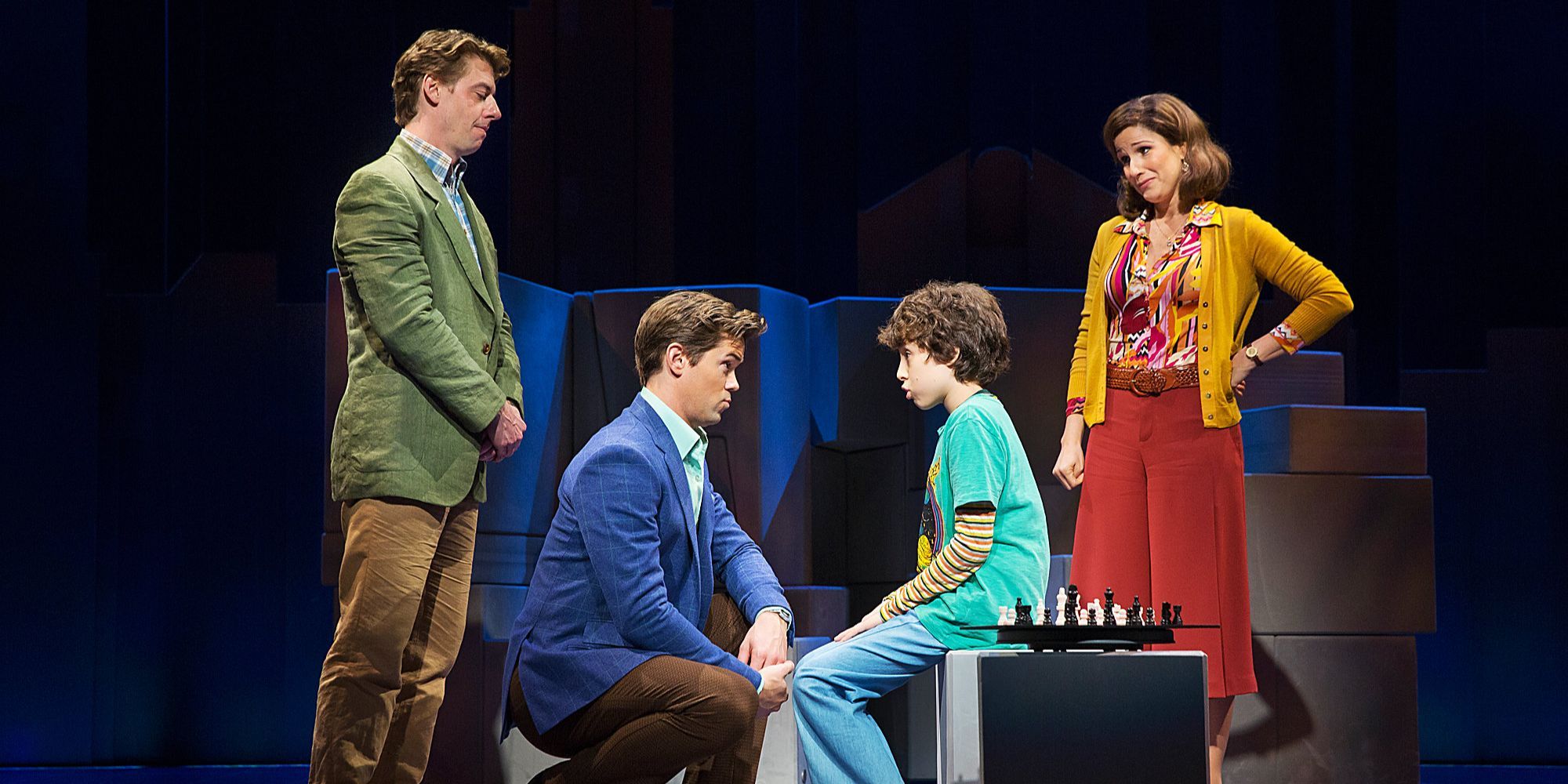 Falsettos is a story of an eccentric dysfunctional family headed by Marvin — a man who separated from his wife to be with his male lover, Whizzer. Set in the 1980s and at the beginning of the AIDS crisis, Marvin struggles to maintain control over his life as a father, lover, ex-husband, and friend.
Enthralling audiences through the depiction of chaotic familial dynamics, this is an important story to get to the masses as it celebrates the theme of togetherness. With its comedic highs of self-deprecating humor, Falsettos is balanced out by the emotional lows of loss and death. In the neurotic and fast-paced life that the family lives, they always face their challenges together. This is a story worth seeing on screen.
'She Loves Me'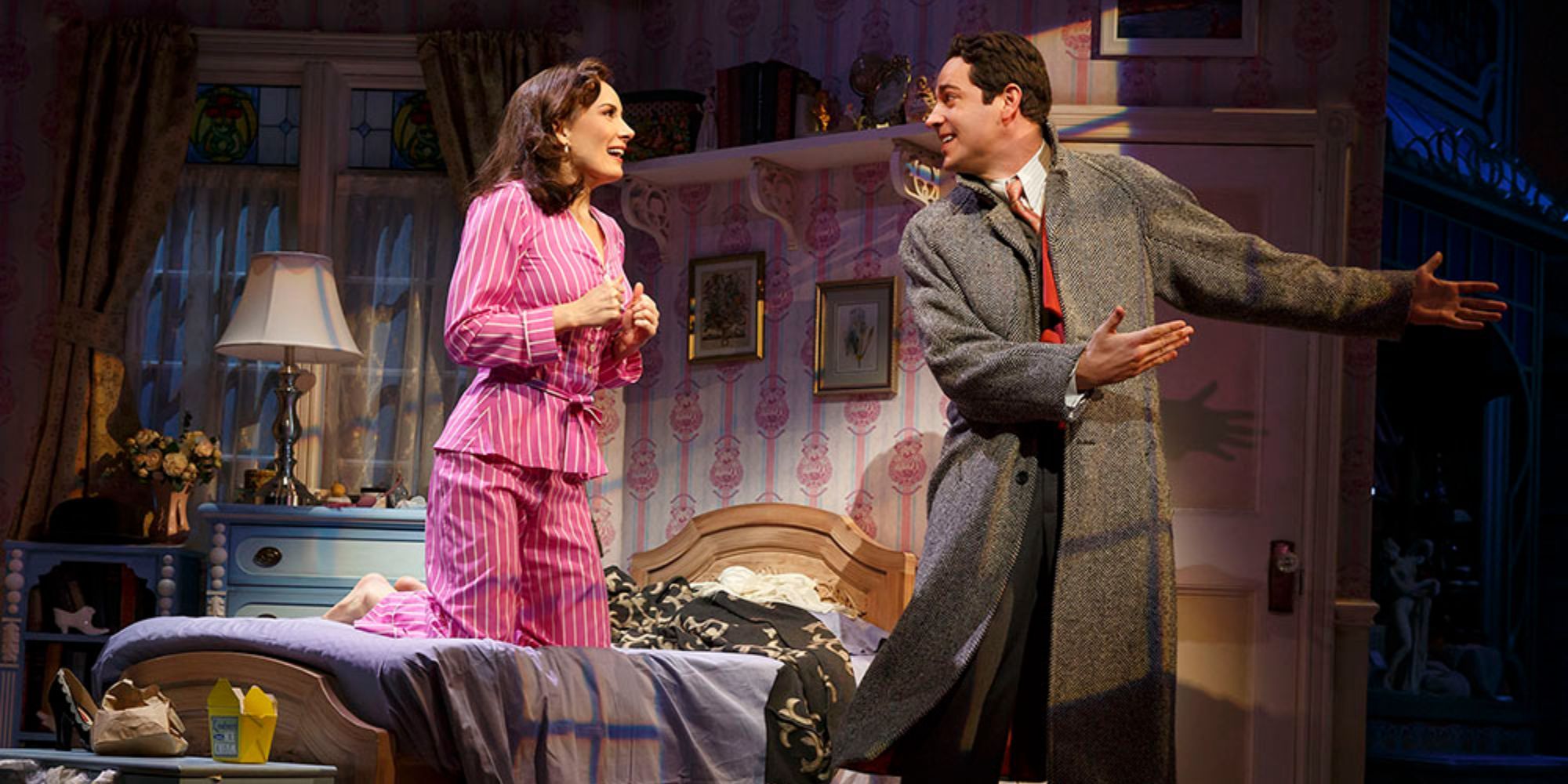 Set in the 1930s, this musical follows the staff of Maraczek's Perfumery, and in particular, Amalia and Georg, the store's two rival clerks. Unbeknownst to them, they have frequently been corresponding through anonymous love letters as a part of a lonely hearts club and are in the midst of falling in love. Yikes.
RELATED: 10 Merriest Musical Numbers in Christmas Movies
Based on the story that inspired the likes of You've Got Mail, She Loves Me is an excellent enemies-to-lovers narrative that has entertained audiences for decades with its humor and dramatic irony. Featuring a countdown to Christmas, this would be the perfect comforting holiday movie. Filled with joy, high-energy sequences, and set to the backdrop of vintage glamour, who would complain about another good old rom-com?
'Company'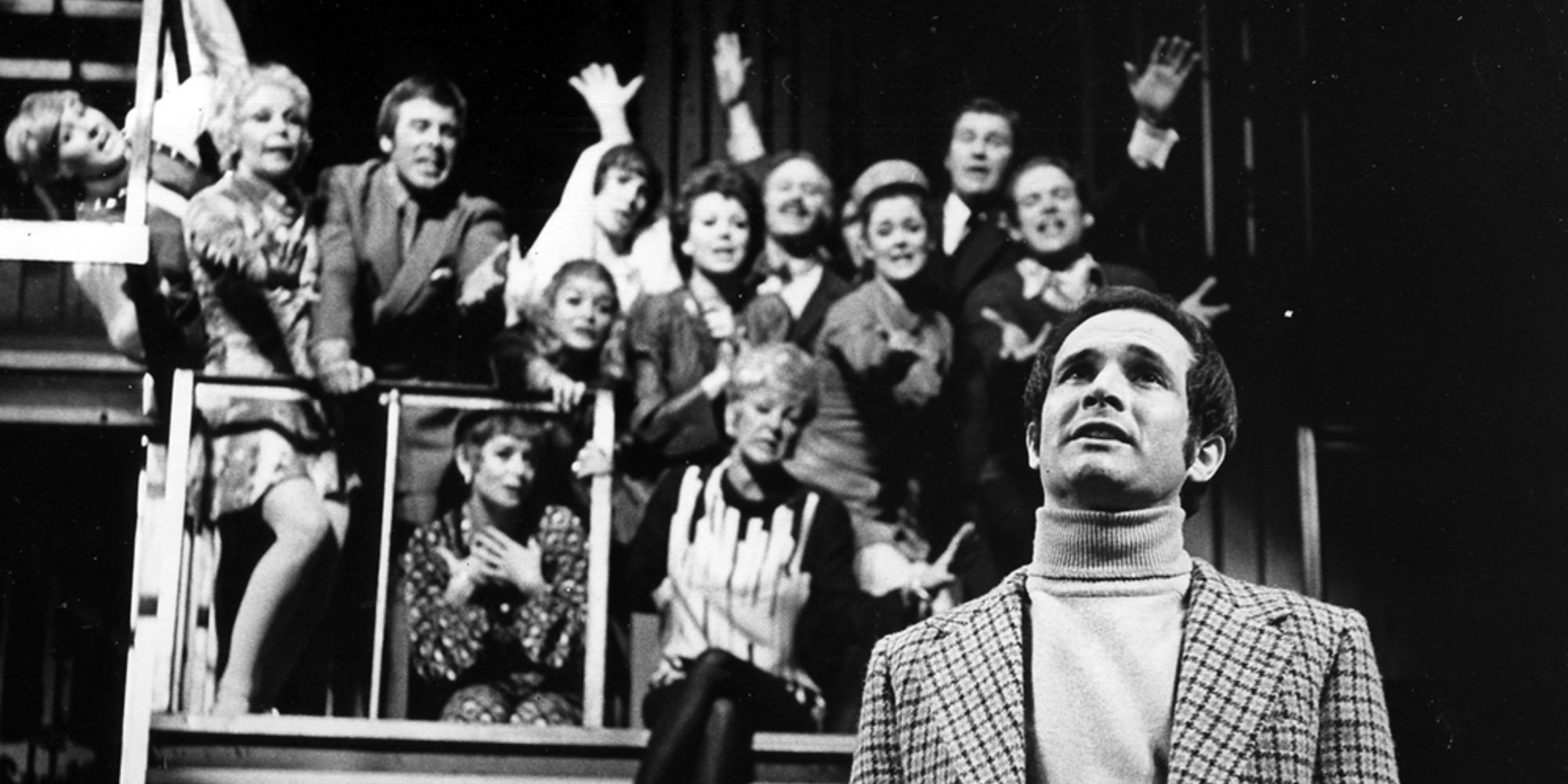 A show with a fractured narrative, Company follows Bobby, on the cusp of his 35th birthday, who looks to his all-married friends for advice about his perpetual bachelor life. Through a series of vignettes led by the five married couples, Bobby observes their interactions and debates whether marriage is really for him.
With hits like "Ladies Who Lunch," "Being Alive," and "Getting Married Today," it's a wonder that this classic musical has yet to be turned into a cinematic production. Reflective on the modern-day struggles of settling down, this would be a movie that resonates closely with audiences, especially the younger generation.
'Natasha, Pierre, & The Great Comet of 1812'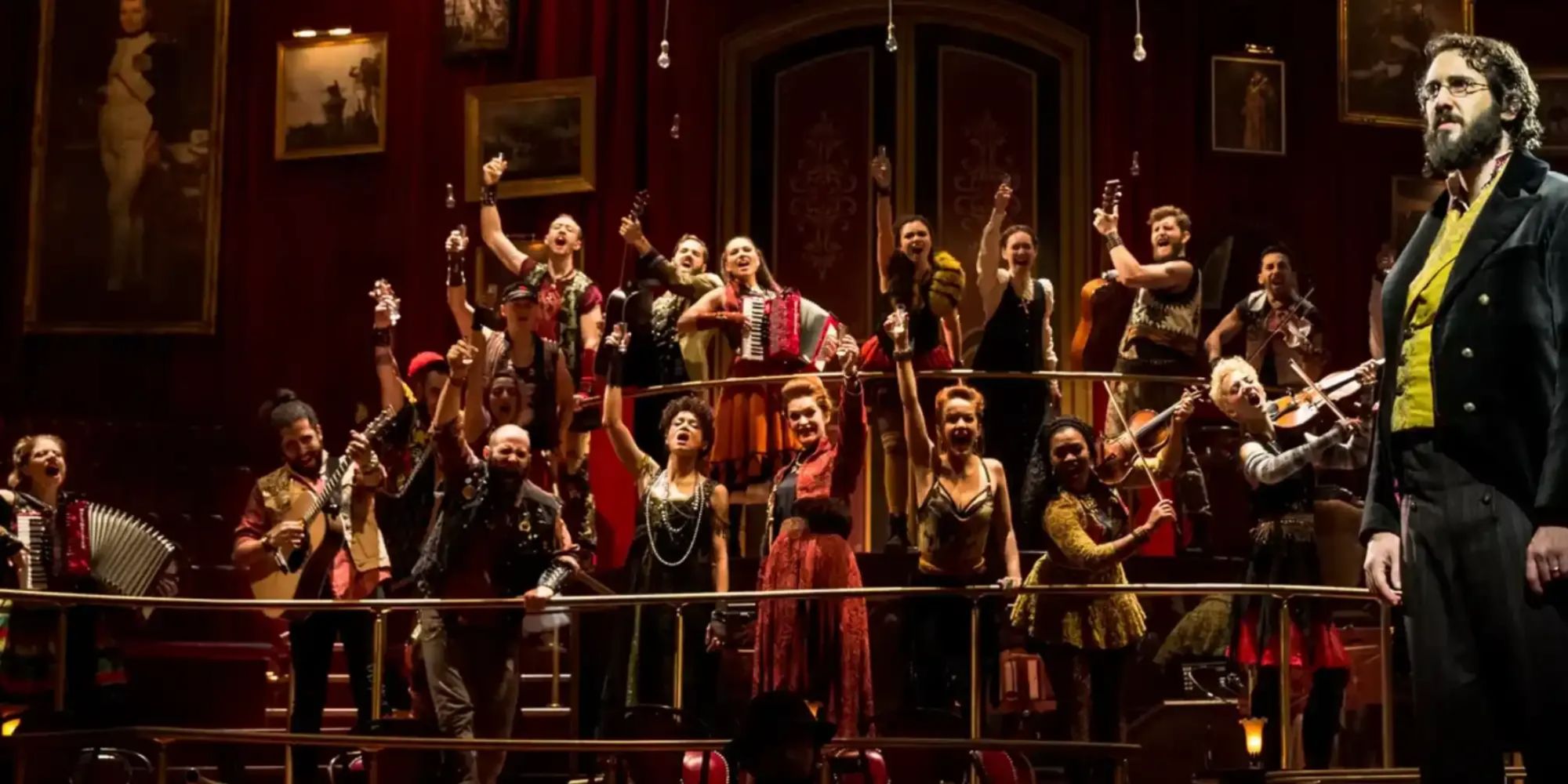 Taking a modern twist to a slice of Leo Tolstoy's classic novel War and Peace, this show sees Natasha awaiting the return of her beloved fiancée from war. In a split moment of temptation, she is seduced by Anatole, a roguish — and already married — man. With her reputation in Moscow society ruined, she seeks to aid her family friend Pierre to help pick up the pieces of her dignity and social stature.
This is a musical that needs the grand scope of the film. Its huge ensemble sequences, booming songs, and engulfing set design made the on-stage show a theatrical experience unlike any other. Translating this to the screen will only heighten this extravaganza in the best way possible, allowing the story to embrace its grandeur.
'Come From Away'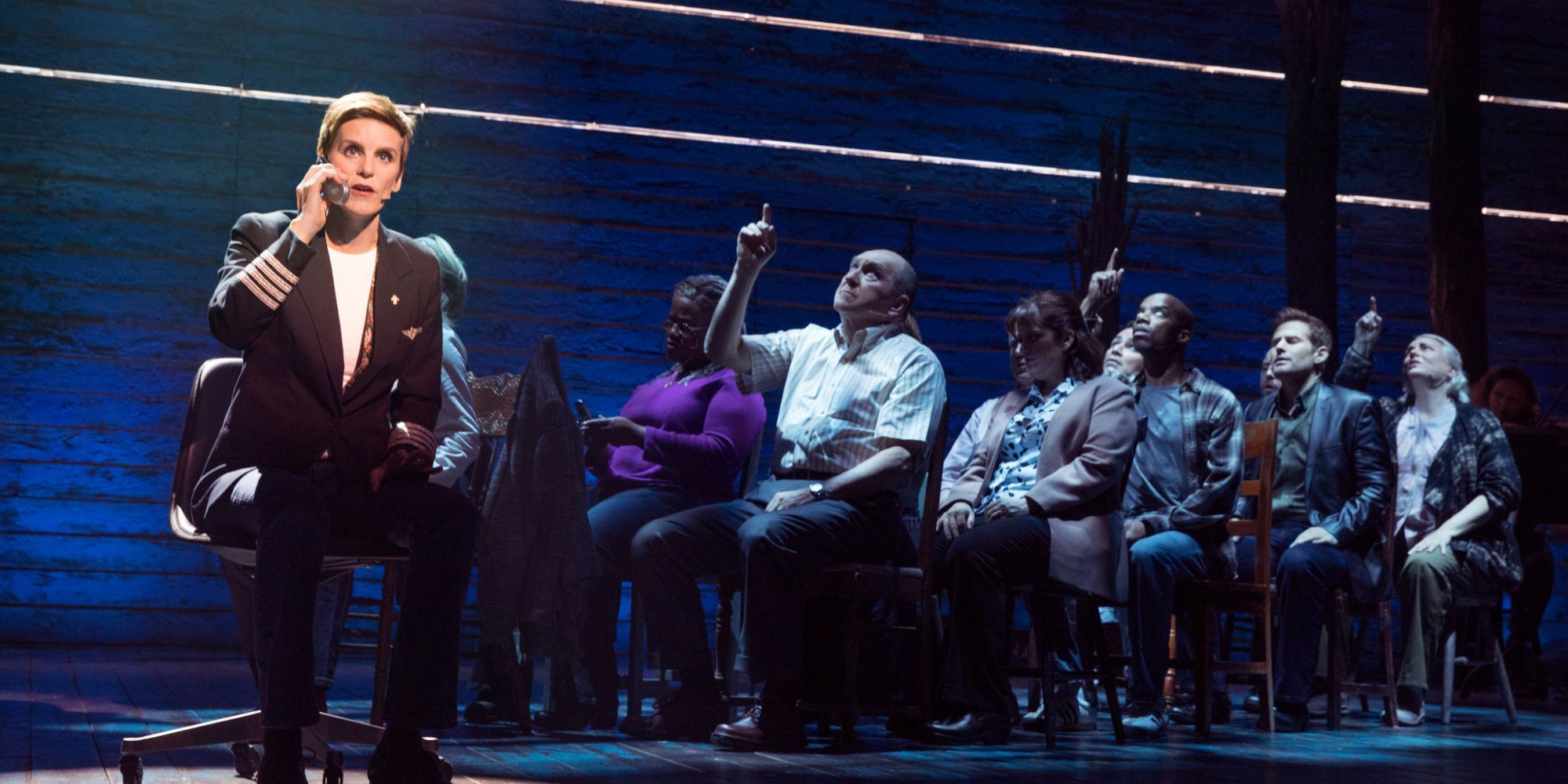 The devastation of September 11, 2001, saw 38 planes and 7000 airline passengers grounded in the tiny town of Gander, Newfoundland. With the town's population doubled and nerves severely heightened, this musical features cultural clashes, language barriers, and global friendship brought about by international comradery.
Come From Awayis a moving tale based on real-life events. Though a story of lesser-known history, it deserves its moment to shine on the big screen. Where the world is filled with movies that are emotionally heavy, this narrative would celebrate humanity and its interconnectedness. There is always a place in this world for heartwarming stories like this.
KEEP READING:15 Best Movies Later Made Into Stage Musicals, Ranked