Community fans were overjoyed last September when Joel McHale confirmed that the long-awaited movie was finally in the works. The long-running dream of fans' of the show, 'six seasons and a movie', finally turned into reality seven years after Season 6 aired. It had been a long and bumpy ride for fans to see that dream come true, but things are finally in motion. In a recent appearance at late night show Jimmy Kimmel Live! the actor confirmed filming will begin later this year in June.
McHale was on the show to promote his upcoming series Animal Control. During the interview, an Albino Burmese Python was brought out as McHale plays a cop turned animal control officer in the series. Kimmel then reminded him that he worked with a monkey in Community and probed him about the upcoming feature. McHale affirmed, "We are, we're making the Community movie in June, so… Thanks for remembering." The actor stayed tight-lipped about the feature, but jokingly confirmed, "I can say Ken Jeong's gonna be in it."
The series, set at Greendale Community College, followed former lawyer Jeff Winger (McHale) who is forced to attend the school in order to obtain a legitimate degree. There, he forms a Spanish study group with several quirky classmates who quickly become his found family. Over the years, the group has entertained fans with chaotic situations, famous paintball fights, alternate timelines, animated episodes, and meta-commentary.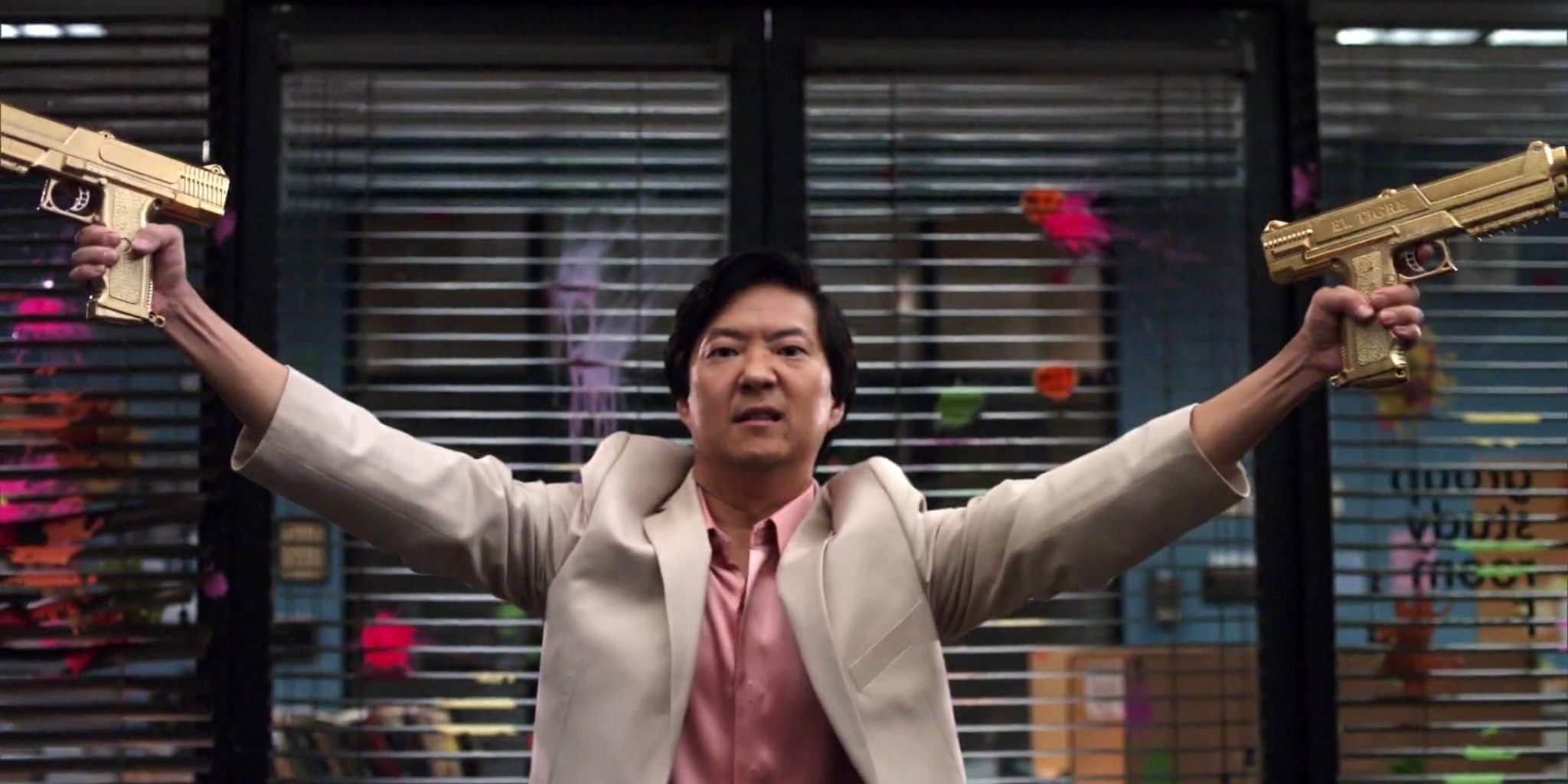 RELATED: Dan Harmon Reveals What Not to Expect in 'Community' Movie
When the movie was announced Peacock confirmed most of the cast will be coming back including McHale, Gillian Jacobs, Alison Brie, Danny Pudi, Jim Rash, and Jeong, however, Donald Glover, Chevy Chase, and Yvette Nicole Brown, were sorely absent from the cast list. Nonetheless, creator Don Harmon did not rule out the possibility of getting the actors in the roster, previously divulging, "I think if there's names missing from a list, it's because the names that are on the list, and their deals are agreed upon enough that it's OK to say they are on the list, and anybody that's not on a list, it's just not the case yet. So there is nothing official about anybody being out."
Currently, there is no release window for the series or even what the plot will be, except that it will eventually debut on Peacock. In the meantime, catch up with the full series now on Netflix, and coming soon to Peacock. You can check out McHale's comments below: