Warning! This article contains spoilers for Ginny & Georgia season 2!
Ginny & Georgia executive producer, Sarah Lampert explains why the unexpected hookup between Joe (Raymond Ablack) and Cynthia Fuller (Sabrina Grdevich) actually worked for the show and the message it was trying to send. Ginny & Georgia is a dramedy that premiered on Netflix on February 24, 2021, and follows the titular mother-daughter duo, Ginny (Antonia Gentry) and Georgia Miller (Brianne Howey), as they put down roots in New England. Miller decides to move with Ginny and her son, Austin (Diesel La Torraca), to the new small town to try to give her kids a better life after her husband dies. Netflix dropped season 2 in full on January 5, which was filled with surprises, including an unexpected fling between Joe and Cynthia.
In an interview with TVLine, Lampert addressed the surprise hookup between Joe and Cynthia in episode 5 and why it worked for the show. According to her, it drives home the point that relationships can change later in life, in that they can be enjoyed momentarily without an endgame in mind. The scene also aided with Joe's character development. Ginny & Georgia has no lack of romantic entanglements, but no one could predict the Joe and Cynthia romance. They are two vastly different characters, plus many were rooting for a romance between Joe and Georgia. However, the unexpected nature and wrongness of the hookup were all intentional according to Lampert. Check out her statement below:
I love that it doesn't work. I love that it's very clear that this relationship shouldn't and doesn't work. They both need each other in that moment, and what it's showing is that sometimes it's OK for relationships not to be endgame. These were two characters in a dark place, and they found each other and something beautiful happened. They gave each other a support, a friendship, a lifeline. They connected and then it didn't end dramatically. It ended nicely. When you get to be a certain age, you have relationships like that in your life, where it's not endgame, but they still brought something beautiful into your life, and it's a relationship you cherish. We wanted to show the nuance of that… Sarah and I were in our office in Season 1… and we were talking about how we have to get Joe out there, he has to be dating… the last two people on Earth you expect to be together [to] create a connection, and it was just so beautiful and such a moment.
Related: How Old Ginny & Georgia's Actors Are Compared To Their Characters
Joe & Cynthia's Season 2 Relationship Explained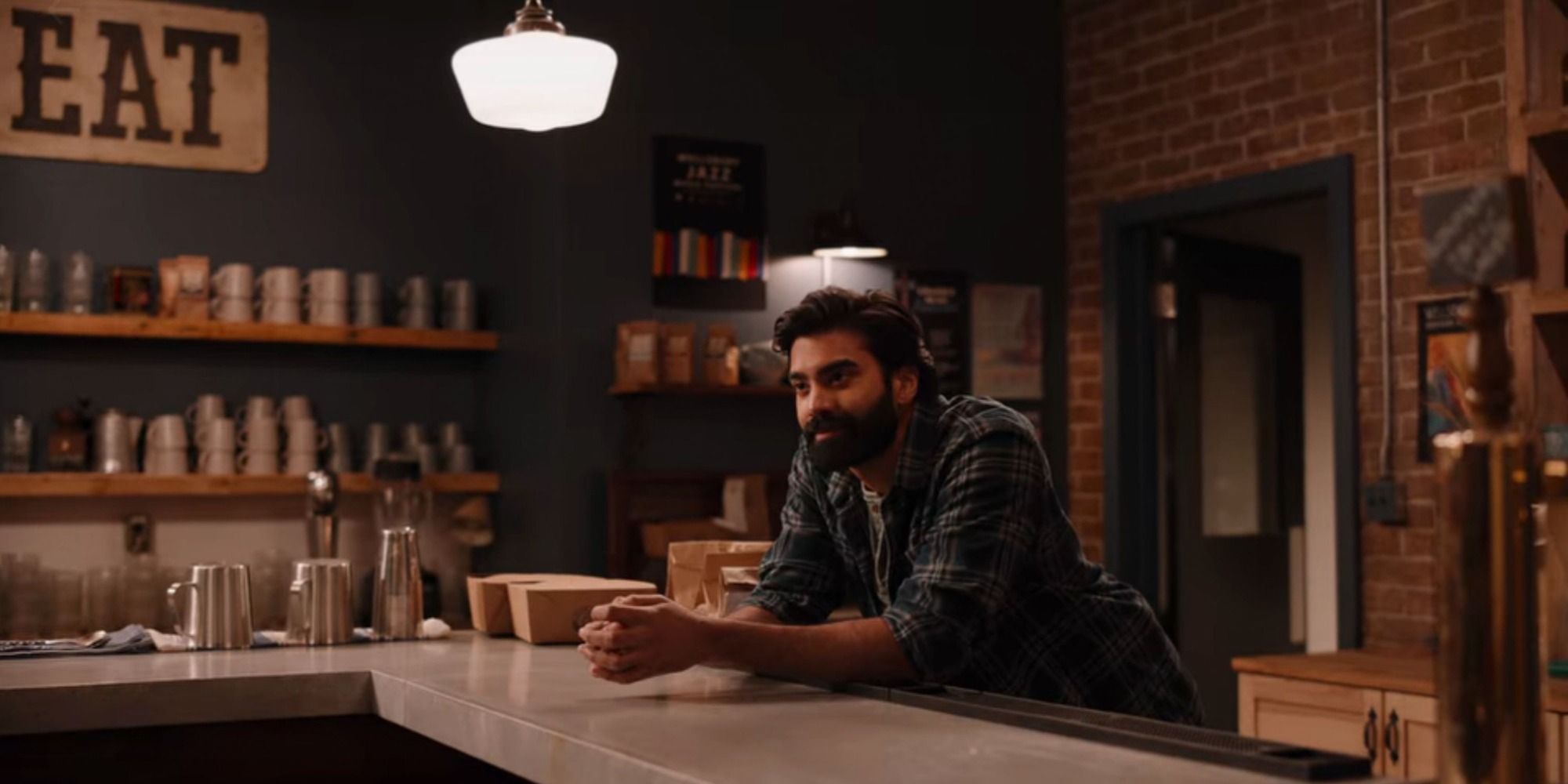 While Joe and Cynthia have very different personalities, they do have more in common than viewers might initially think. In Ginny & Georgia season 2, both characters are in dark places and struggling emotionally. Joe is struggling to get over his long-time crush on Georgia, who is engaged to another man, while Cynthia is struggling with a sick, comatose husband at home. Both are frustrated and in need of an escape. As a result, they form a connection when Cynthia starts visiting Joe's Blue Farm Café, and it eventually escalates into a passionate hookup. However, it lost steam pretty quickly with both characters realizing they're not much of a match. Hence, by the end of season 2, they opted to be friends instead of lovers.
Ginny & Georgia Season 2 Ending Explained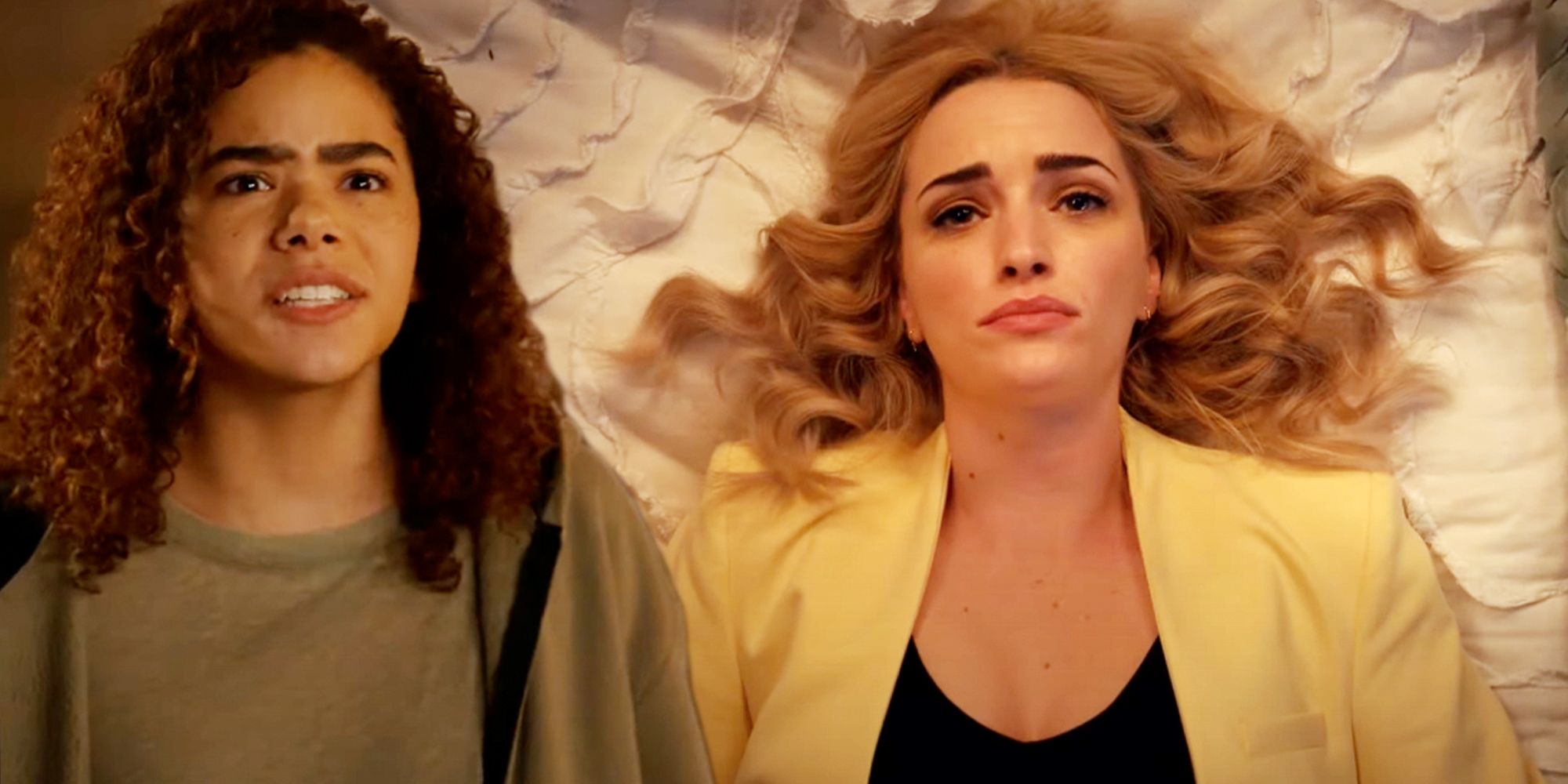 Joe's and Cynthia's hookup wasn't the only surprise of Ginny & Georgia season 2. The season finale dropped several surprises on audiences and left a lot of questions unanswered. As far as romantic relationships, the end of season 2 sees the demise of Ginny's and Marcus's (Felix Mallard) relationship, but, surprisingly, the one relationship that does work out is Georgia and Paul, who end up getting married. However, they don't have much time to celebrate the survival of their relationship as Georgia is unexpectedly arrested for Tom Fuller's murder.
In a moment of what she believed to be kindness, Georgia had smothered Cynthia's sick husband, Tom. While she seemed likely to get away with it, the season 2 finale revealed that private investigator Gabriel (Alex Mallari Jr.) someone managed to work out her involvement in the death. It is not revealed how they managed to gain enough evidence to arrest her when the only known witness to the crime was 9-year-old Austin. However, Georgia has been arrested and now Ginny and Austin are seemingly on their own. Plus, Georgia has committed other murders that could be dug up due to this new development. Hopefully, a renewal for Ginny & Georgia season 3 is imminent because season 2 left viewers with a lot of loose ends.
Next: Netflix: The Best New TV Shows & Movies This Weekend (January 6)
Source: TVLine