Discover where to watch Strange World, Disney's latest computer-animated sci-fi feature directed by Don Hall and written and co-directed by Qui Nguyen, who also wrote Raya and the Last Dragon.
Strange World tells the story of the Clade family, who lives in the peaceful land of Avalonia. While the patriarch Searcher Clade, voiced by Jake Gyllenhaal was growing up, he followed around his explorer father who was determined to travel past the mountains that surrounded their homeland. During the expedition, Searcher stumbles upon a mysterious glowing green plant known as Pando, but he fails to convince his father Jaeger (Dennis Quad) to stop their journey so that they can learn more about the discovery. Sadly, Jaeger abandons his son and the rest of his team to continue toward the edge of the mountains and has not been heard from since. Twenty-five years later viewers find Searcher raising a family on Avalonia, on a farm that harvests the wondrous Pando plant which powers the entire region.
All is not well in Avalonia however, and President Callisto Mal (Lucy Liu), implores Searcher to embark on another expedition into a strange world beneath their homeland to learn why the Pando power source has gradually been diminishing.
You can find out what happens during Searcher's quest to save Avalonia, and stream Strange World now on Disney+.
Watch Strange World on Disney+
What Inspired Disney's Strange World?
When Searcher Clade and his crew pass through a giant sinkhole and first take a glance at the predominantly pink landscape hidden below Avalonia, Strange World presents a fictional world as stunning as anything seen before in movies or television. As Callisto Mal and Searcher's team traverse the amazing landscapes underneath Avalonia, they encounter alien-like organisms, some friendly like Splat, while others are giant-sized inspects and plants that threaten to envelop and destroy their ship. The pulp magazines of the late 19th century to the mid-20th century are an obvious template for Strange World, as well as sci-fi stories of the 1950s and 1960s, with Fantastic Voyage chief among them. Not surprisingly, writer and co-director Qui Nguyen referenced Jules Verne when asked about his inspiration for Strange World, and other sci-fi authors who first wrote about explorers venturing into secret worlds full of amazing discoveries and hidden dangers. It may come as more of a shock that Nguyen credited the National Lampoon franchise as a representative of the humor and family interactions that dominates Strange World as much as the incredible animation and sci-fi elements.
At its core, Strange World is a family drama with plenty of comedic moments and a reminder of how despite the best efforts of sons and daughters, they often make the same mistakes raising their families as parents. Searcher Clade, resentful of his father's dedication to exploring which led to his abandonment, is equally committed to his life as a farmer in Avalonia. Yet when his son Ethan (Jaboukie Young-White) becomes a stowaway on the ship voyaging to explore Avalonia's underworld, it soon becomes obvious that he has an explorer mentality like his grandfather Jaeger. Once the crew encounters Jaeger who has been living in the Strange World for decades, he soon forms a bond with his grandson which horrifies Searcher. Eventually, Searcher realizes that pushing his son to follow in his footsteps and become a farmer instead of an adventurer will only destroy their relationship like Jaeger's attempts to mold him into an explorer. Likewise, Searcher learns to appreciate the virtues of exploration and sees that sometimes you must leave home to find ways to preserve your way of life.
In an attempt to appeal to as many audiences as possible, there is plenty of diversity in the cast of Strange World, complete with the Clade family's 3-legged dog, Legend who eagerly helps the explorers as they navigate through the dangers of the new environment they are exploring. Strange World maintains a delicate balance between a family comedy and a tale of scientific exploration and Disney is careful not to alienate younger viewers with advanced biological concepts. Nevertheless, the film cleverly explains how the underworld is actually a complex living organism, and that the Pando plants are not the consequence-free miracles that the people of Avalonia believe. Strange World is an effective lesson on the dangers of harming our environment without fully understanding the damaging effects of exploiting its natural resources.
Where to Watch Strange World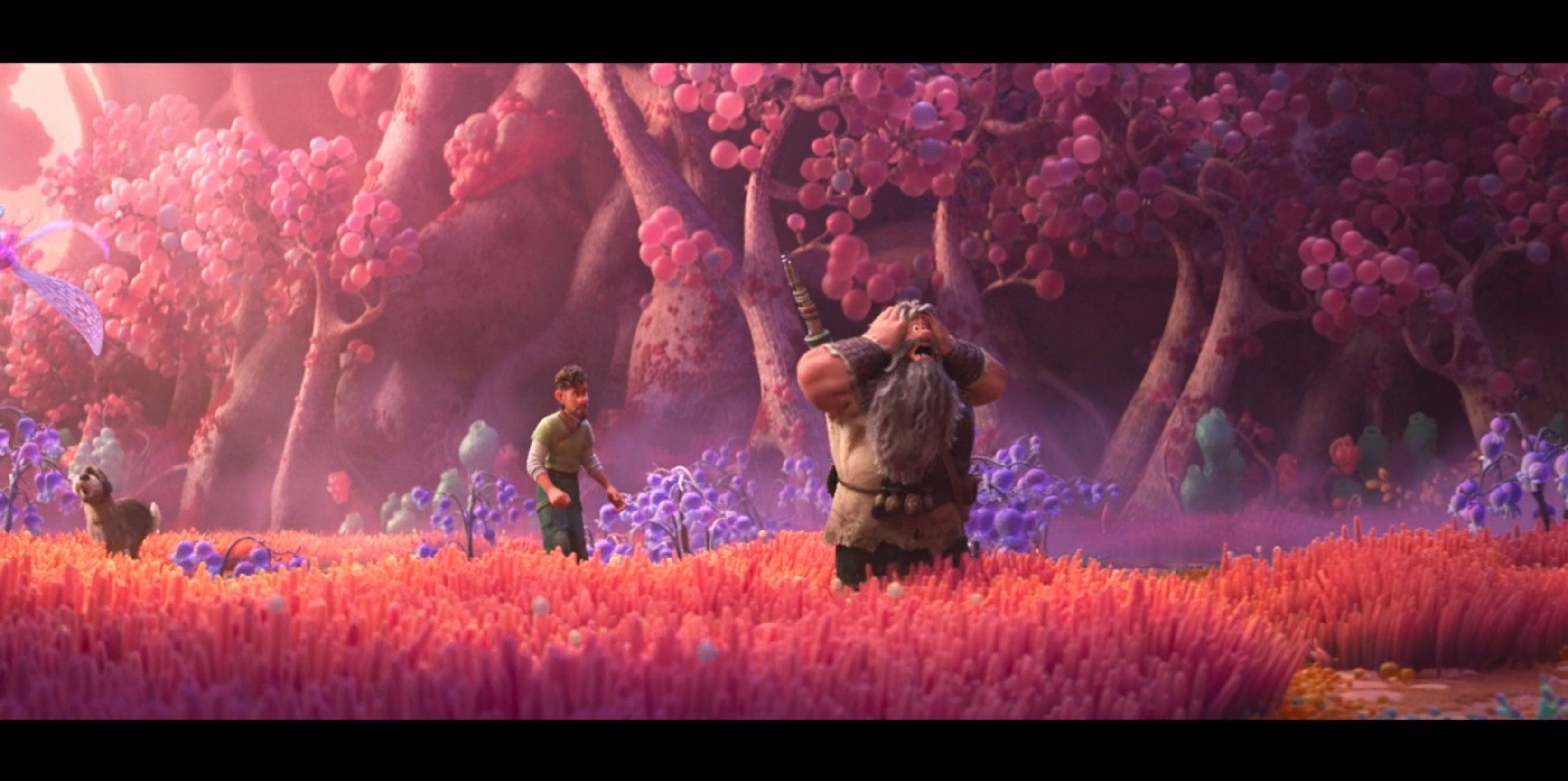 Disney's Strange World is a visual feast for the eyes as well as a heart-warming generational story of a family of explorers. You can watch Strange World now on Disney+.