Janelle Brown has had enough of her Sister Wives co-star Robyn Brown interfering in her feud with Kody Brown and recently spoke up about it. In December, Janelle and Kody announced their separation, which surprised many Sister Wives fans. The estranged couple tied the knot in 1993 and share six kids: Logan, 28; Maddie, 27; Hunter, 25; Garrison, 24; Gabriel, 21; and 18-year-old Savanah. With the separation, Janelle became the second of Kody's four wives to leave him following his separation from Christine in November 2021. Following Janelle's split from Kody, another of his wives, Meri Brown, also announced that they were splitting after 32 years of marriage.
Christine, Janelle, and Meri's separation from Kody means he is now left with one wife, Robyn. However, all is not well between Robyn and Janelle, who spoke up against the former during part three of the Sister Wives: One-on-One special. In a sneak peek of the special, made available to Us Weekly, Janelle said she was tired of "counselor Robyn." She noted that Robyn was trying to play peacemaker between her and Kody. However, Janelle said Robyn's efforts were part of the problem because she usually supported Kody. She confessed, "It just feels like she's placating him."
Related: Sister Wives: How Janelle Brown Celebrated Christmas
Sister Wives' Janelle Calls Out Kody For His Reaction To Christine Split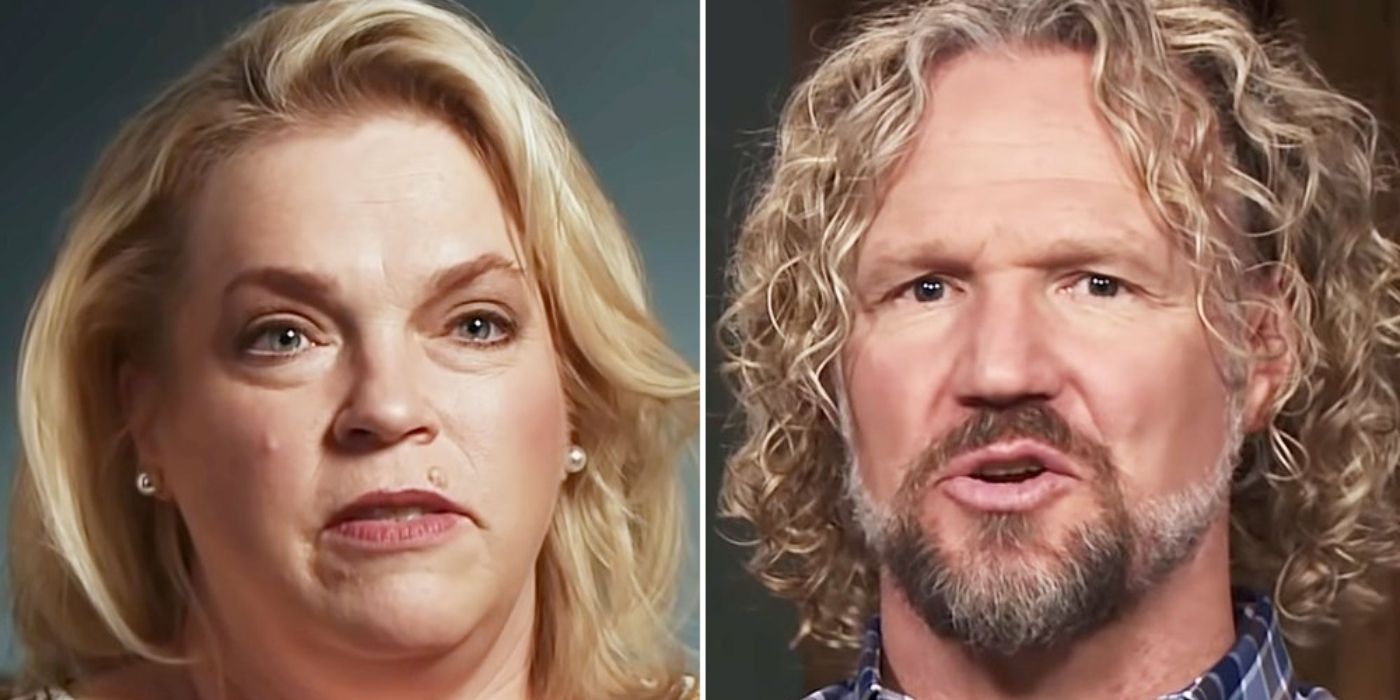 Janelle also pointed out that Kody has been acting like he is the only one who's been rejected following his split from Christine. She explained that her estranged husband's split from Christine had been coming for a long time, yet he acted so surprised by it. The mother-of-six also said there was rejection on all sides ahead of her separation from Kody. Janelle noted that her sons also felt rejected by the split, referring to Garrison and Gabriel's fallout with Kody following the latter's COVID-19 rules implementation. Janelle recalled Kody's ultimatum that her sons should apologize to him and Robyn, adding that things haven't improved since Sister Wives season 17 ended.
Janelle's anger toward Robyn for meddling in her estrangement with Kody is easy to understand. After all, she is the one wearing the shoes and knows where it pinches. Hence, seeing Robyn constantly supporting Kody and trying to play peacemaker without maintaining a fair stance would be upsetting to Janelle. Having spoken out, Janelle probably hopes Robyn either maintains a neutral stance or resists from playing peacemaker in the ongoing feud.
However, despite Janelle's words, one should also spare a thought for Robyn, who could also be overwhelmed by everything that's happening around her. With Christine gone and two other wives following in her footsteps soon after, Robyn is probably doing her best to salvage the situation and save her husband's marriages without straining her relationship with him. It's been a chaotic period for the Sister Wives stars lately, and one can forgive either of them for their reaction. Sister Wives fans can do nothing but watch as events unfold.
Sister Wives airs Sundays at 10 p.m. EST on TLC.
More: Sister Wives: Signs That Meri & Kody Are Never, Ever Getting Back Together
Sources: Us Weekly, Janelle Brown/Instagram