You may have heard many, many people talking about it, but you're not alone if you're still wondering how to watch Yellowstone. The wildly addictive Western drama series has gained immense popularity since it first debuted on the Paramount Network back in 2018, introducing viewers to the world of Kevin Costner's patriarch attempting to maintain control of his land and family in the ranchlands of Montana, but since it doesn't air on a traditional network some people have had trouble finding it – and where to stream it, so they can catch up. Not to worry, we've got you.
Editor's note: This was last updated on January 4 with the midseason return trailer for Yellowstone Season 5.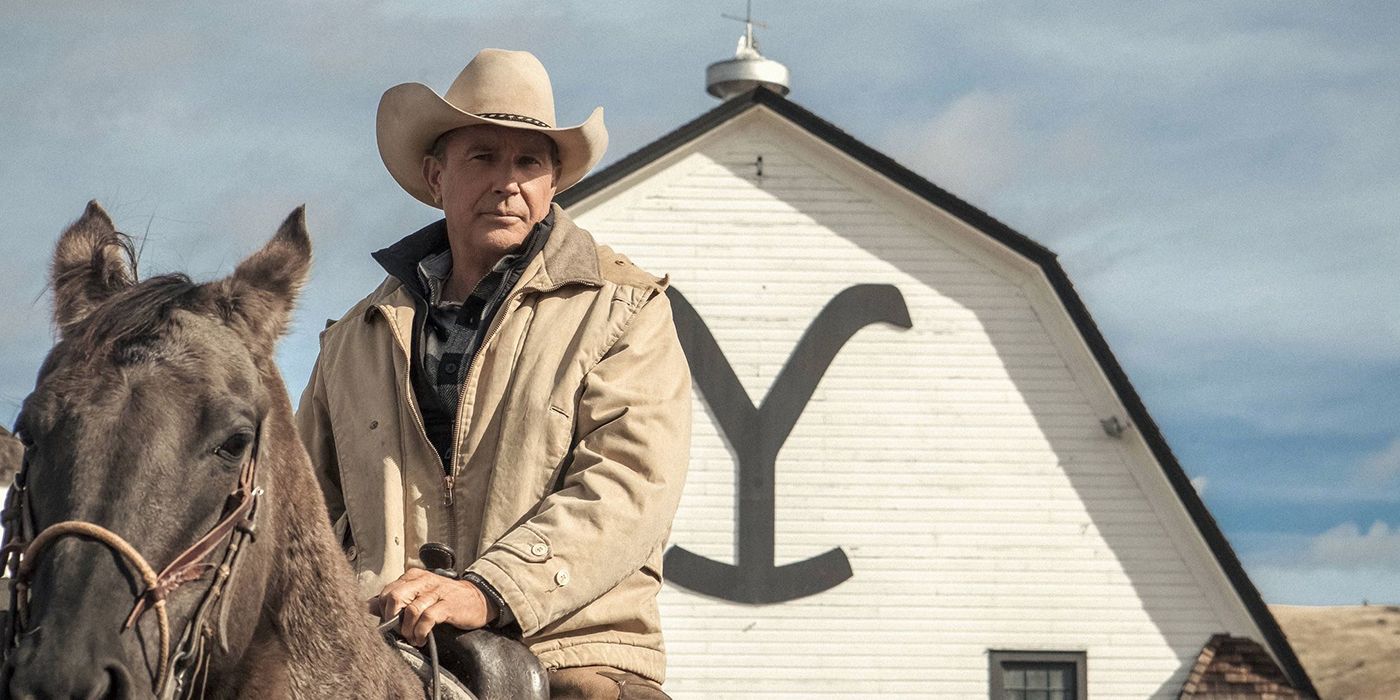 Related: Watch Cole Hauser Celebrate the First Half of 'Yellowstone' Season 5 in New Clip [Exclusive]
What Is Yellowstone About?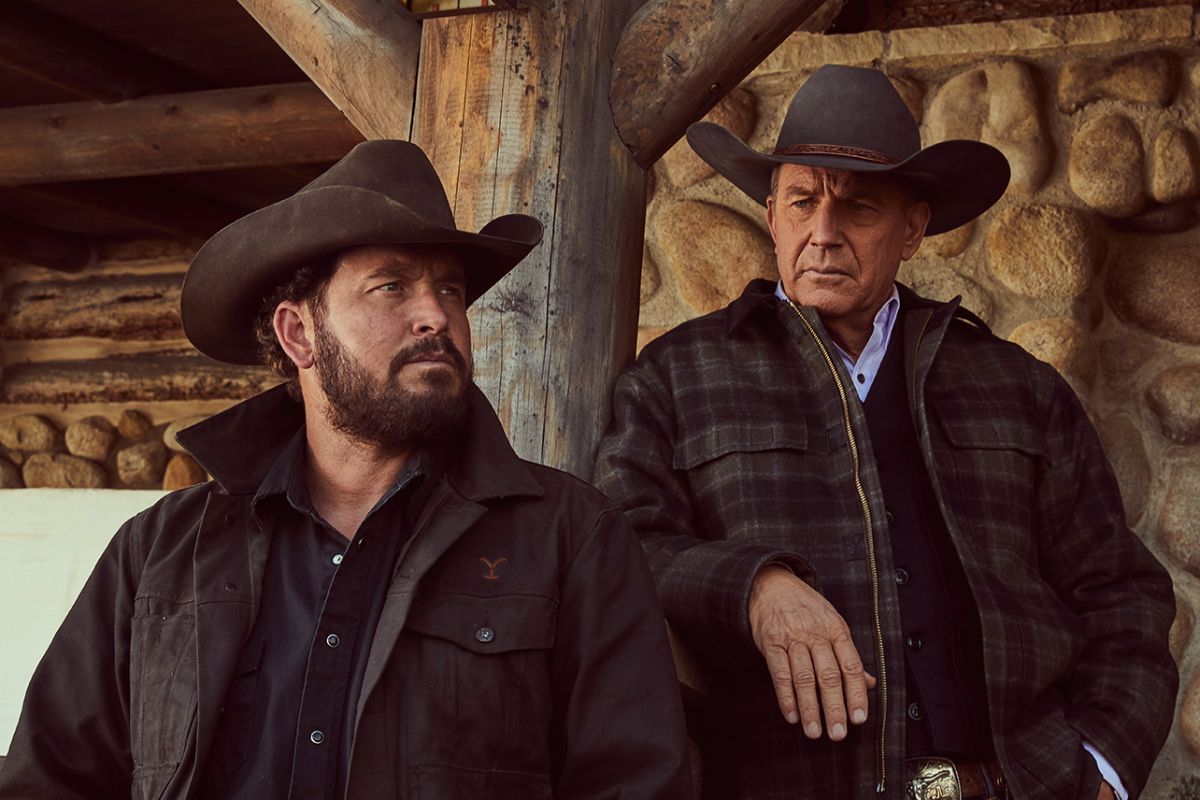 Co-created by Taylor Sheridan, the writer of films like Sicario and Hell or High Water, Yellowstone takes place in present-day Montana and stars Kevin Costner as John Dutton Jr., a sixth-generation Dutton family patriarch who oversees a massive ranch and tons of land near the titular national park and Native reservations. The story is an epic, gritty family saga in the vein of The Godfather or Ozark, focusing on the different political machinations involved in keeping the Dutton family on top.
Matters are complicated by the various members of the Dutton family who populate John's ranch. There's John's youngest son Kayce (Luke Grimes), a former Navy SEAL who's married to a Native American woman with whom he has a child, adding a personal conflict to the land disputes between John Dutton and the Native Americans who live nearby on the reservation. Then there's John's son Jamie (Wes Bentley), an attorney and aspiring politician who helps wield John's control in the socio-political realm of Montana. And there's also John's daughter Beth (Kelly Reilly), a financier with a substance abuse problem.
How Many Seasons Are There?
There are currently four completed seasons of Yellowstone, with Season 5 currently in the middle of its midseason break. All nine episodes of Season 1 were written and directed by show creator Taylor Sheridan, who also wrote all 10 episodes of Season 3 and all 10 episodes of Season 4. The final episode of Season 4 was released on January 2, 2022​​​​​​. Yellowstone Season 5 premiered on Sunday, November 13, 2022. The midseason finale, Season 5 Episode 8 "A Knife And No Coin," was released on January 1, 2023.
When Is Yellowstone Season 5 Coming Back?
While we don't have a specific date yet for when the second half of Yellowstone Season 5 will return to screens, we do know that it will be coming out sometime in the Summer of 2023.
Is Yellowstone Streaming?
Yes, the first four seasons of Yellowstone are currently available to stream on Peacock if you have Peacock Premium or Peacock Premium Plus. If you have the free version of Peacock, you can only watch the 90-minute first episode of the series. Click on the button below to head straight to the show's landing page on the streaming service:
RELATED: The Best Shows Streaming on Peacock
Additionally, you can watch all four completed seasons (plus released episodes of the current fifth season) of the show with DirectTV, but you have to pay $2.99 for each episode. You can also buy or rent the show on Amazon, Apple TV, and Google Play Movies.
Where Does Yellowstone Air?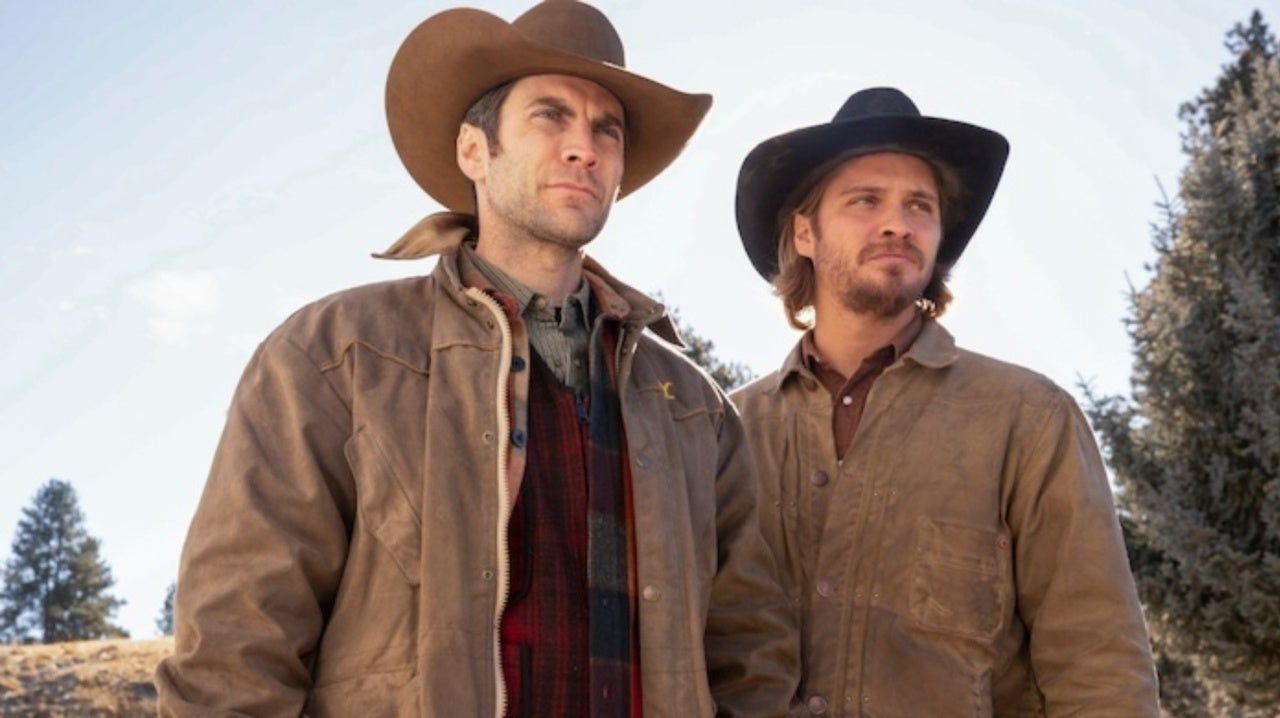 If you have a cable subscription that includes Paramount Network, you can watch Yellowstone on that channel or On Demand through your cable provider while it's on the air. Season 1 aired from June to August 2018, Season 2 aired from June to August 2019, and Season 3 aired from June to August 2020. Season 4, the latest season, aired from November 7, 2021, to January 2022. Ahead of its streaming premiere, the first episodes of Yellowstone Season 5 and Tulsa King were screened at over 100 AMC theaters on October 29, 2022.
The official Yellowstone Season 5 teaser trailer was released in August 2022 and you can watch it in the player above. This was followed by an official trailer in September, which, coincidentally, broke streaming records with over 14 million views.
At the end of the midseason finale, fans were also treated to a 30-second teaser for the remaining set of episodes. You can check that one out below:
Is There a Yellowstone Season 6 on the Way?
Yellowstone has not been renewed for Season 6 yet but considering the show's popularity, it's definitely a possibility. If you're looking for more Yellowstone content, the show has also spawned a prequel series, Y: 1883, which tells the origin story of the Dutton family, also created by Taylor Sheridan. 1883 debuted on Paramount+ on December 19, 2021. Its first season consists of 10 episodes and concluded on February 26, 2022. There's also another spinoff series titled 1923, which stars Harrison Ford and Helen Mirren in the lead roles. While that one is also set in the past (specifically during Prohibition), we also have another show titled 6666 on the way which is set to focus on the Four Sixes Ranch in the present day. 1923 arrived on Paramount+ on December 18, 2022, and is currently airing new episodes while 6666 doesn't have a release date yet.
Is Season 5 on Paramount+ or Peacock?
Understandably you might be a bit confused about where to watch the new episodes as they air at this point. Yellowstone Season 5 is following the same release plan as Season 4. That means the season will not be streaming next-day episodes on any services in the US, airing exclusively on Paramount Network week-to-week. After that, the season is expected to be released on Peacock shortly after the season finale.
So if you want to watch the current season on streaming, you'll probably need a cable login to Yellowstone's episode hub on the Paramount Network website or a Live TV subscription like Fubo TV, Hulu + Live TV, or Sling.