For anyone who's taken a high school English course in the last fifty years, they're probably familiar with Wuthering Heights, the seminal novel by British author Emily Brontë. A story of love, devotion — both good and bad — and loss, the novel has long outlasted its author, who died tragically at the age of thirty. But what do we know of Brontë herself? Writer-director Frances O'Connor seeks to answer that question with her new film, Emily, whose first trailer speaks of a story of becoming, rebelling against the thousands of odds set against women of Brontë's time.
Emily tells the imagined story of how the famous author — just one of the three to come out of the Brontë family — came up with the idea for Wuthering Heights, the novel that would go on to become a literary classic (and the inspiration for a Kate Bush song) years after her death. Haunted by her mother's death and sent off to learn to be a teacher, Emily (Emma Mackey) is surrounded by a host of new faces, some of which inspire her creativity while others stifle it. She yearns for freedom and a creative outlet despite all the challenges faced by women in the nineteenth century, with the film tracking her development both emotionally and as one of the greatest authors of her time.
While the trailer alone takes heavy liberties with the real Emily Brontë's life — which was, in reality, meager and plain as the daughter of an Irish Anglican priest who lost four of her siblings to sickness — Mackey clearly stands out as the performance to beat, a sharp turn from her performances in projects like Sex Education. Also starring as her sisters, Charlotte and Anne, are Alexandra Dowling and Amelia Gething, as well as Fionn Whitehead as the lesser known Brontë sibling, Branwell, Adrian Dunbar as Emily's father, and Oliver Jackson-Cohen as William Weightman.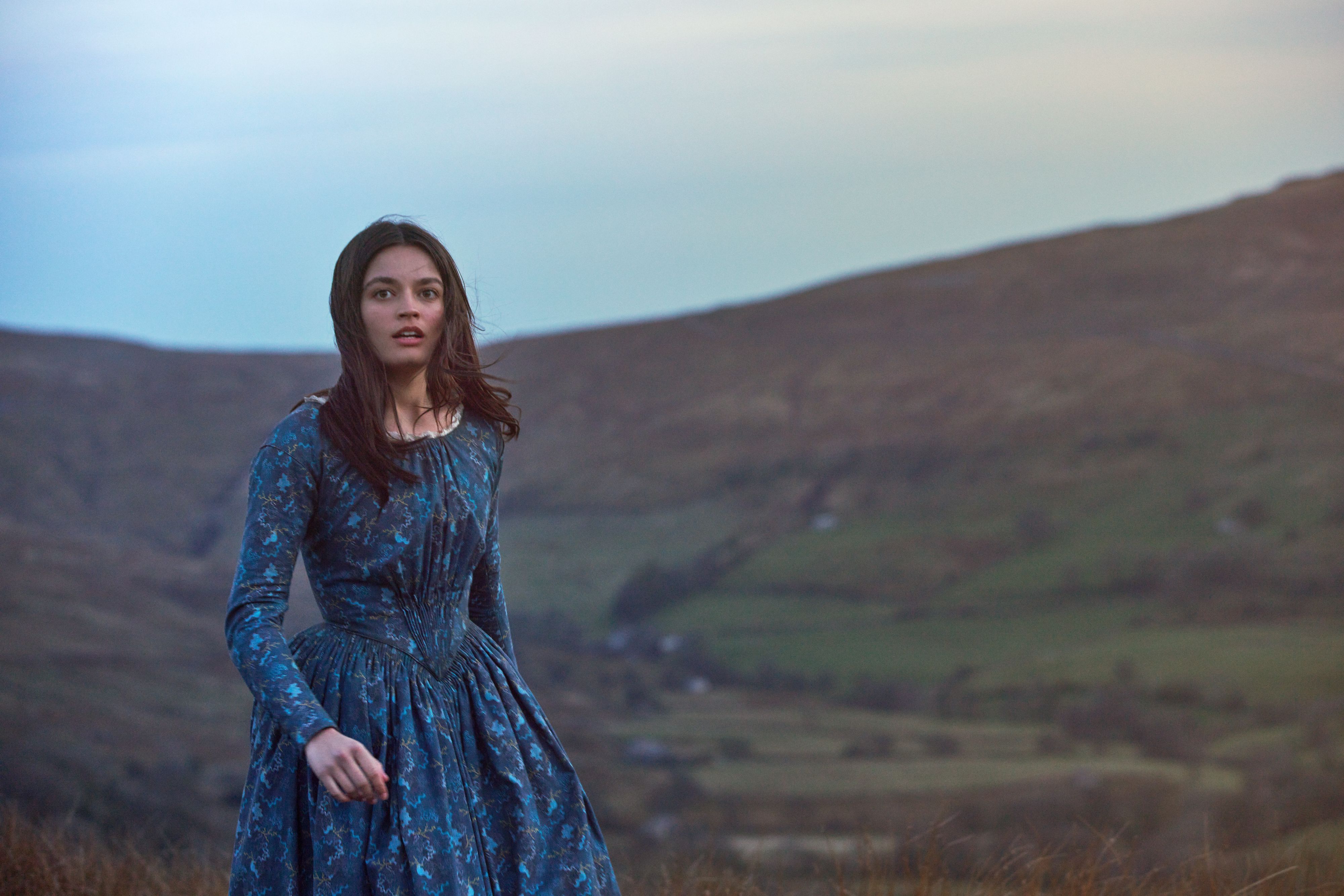 RELATED: Emma Mackey and the Cast of 'Emily' Discuss the Brontë Sister Dynamic
"Like Wuthering Heights, the film will possess an atmosphere of something supernatural and emotional," says O'Connor, "but will be embedded in a story that is domestic and viscerally real. The theme of 'accepting your humanity' is important to me, I want to express in this story what it is to be human in life as a woman; to aspire, to struggle, to evolve, and become a whole person."
Emily premieres in US theaters on February 17. Check out the trailer below: