When it comes to movies that the whole family can enjoy, there's a plethora of options both live-action and animated on HBO Max. Home to timeless favorites such as the Harry Potter series, the works of Studio Ghibli and Hayao Miyazaki, or those treasured films of your youth such as Space Jam, HBO Max has hours upon hours of family-friendly entertainment that's perfect to pop in and enjoy both as an adult and as a child!
Here are some of our favorite picks when it comes to family-friendly films from the streamer!
For more recommendations, check out our list of the best kid movies on Netflix, Hulu, and Prime Video, or browse our picks for the best movies on HBO.
Editor's note: This article was updated January 2023 to include Hook.
RELATED: The Best Comedies on HBO Max Right Now
Spirited Away (2001)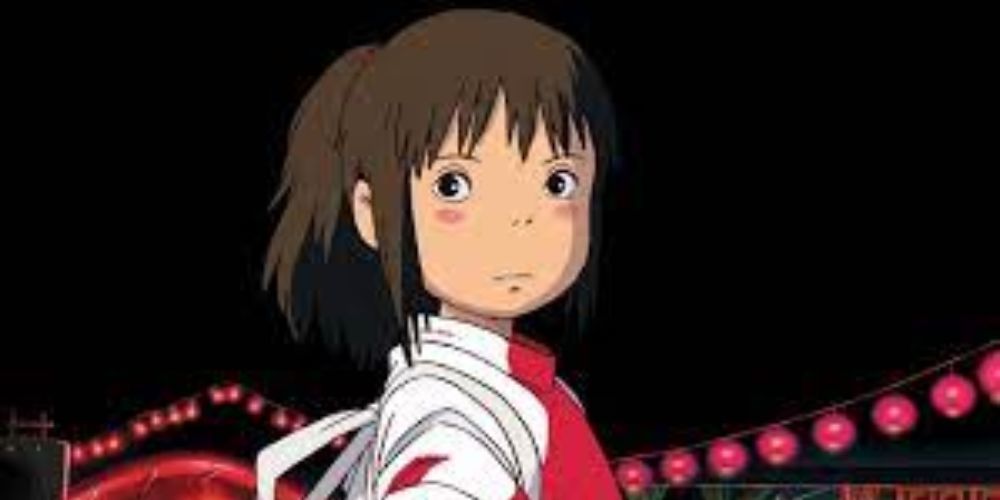 Run Time: 2 hr 5 min | Genre: Animated Fantasy | Director: Hayao Miyazaki
Cast: Rumi Hiiragi, Miyu Irino, Mari Natsuki, Takeshi Naito, Yasuko Sawaguchi
Without any hyperbole, Spirited Awayis one of the most beautiful films ever made, and perhaps the crowning achievement of the legendary Hayao Miyazaki's career. The story of young Chihiro Ogino as she travels to a mystical land that her parents can't see still continues to be a delight for viewers both old and young, and for those looking to dive in Miyazaki's filmography for the first time, there's no better place to start. Nothing computer-generated can top the beauty of the Studio Ghibli hand drawn animation. HBO Max thankfully has a great Studio Ghibli collection, and after watching Spirited Away, you'll surely be hooked. — Liam Gaughan
Hook (1991)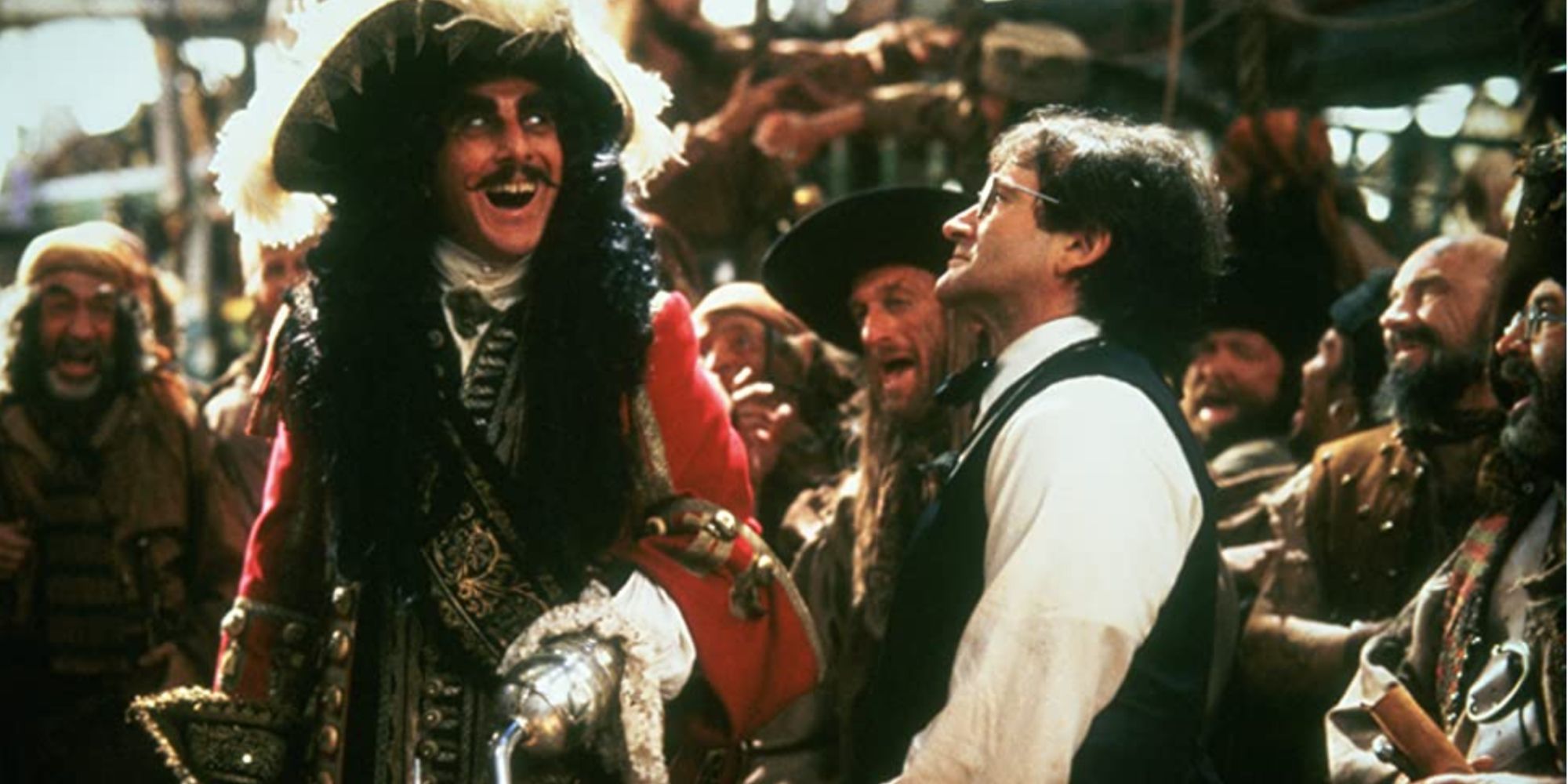 Run Time: 2 hr 22 min | Genre: Adventure Fantasy | Director: Steven Spielberg
Cast: Dustin Hoffman, Robin Williams, Julia Roberts, Bob Hoskins, Maggie Smith, Charlie Korsmo
Meant as the next chapter in J.M. Barrie's beloved classicPeter Pan, Hooktells the story of Peter Banning (Robin Williams), a corporate lawyer in San Francisco whose relationship with his wife Moira (Caroline Goodall) and their children Jack (Charlie Korsmo) and Maggie (Amber Scott) is strained by his workaholism. During a visit to London, Jack and Maggie go missing and all that's left behind is a ransom note from Captain Hook (Dustin Hoffman). Now, Peter must travel back to Neverland with Tinkerbell (Julia Roberts) and rescue his children. The only problem is, Peter's completely forgotten who he used to be. This magical reimagination of the next chapter in Peter Pan's story is filled with wild imagination and inspired performances by both Robin Williams and Dustin Hoffman. Hook reminds us that growing up never has to mean losing touch with who we truly are, and that sometimes living life is the biggest adventure of them all. — Rebecca Landman
The Polar Express (2004)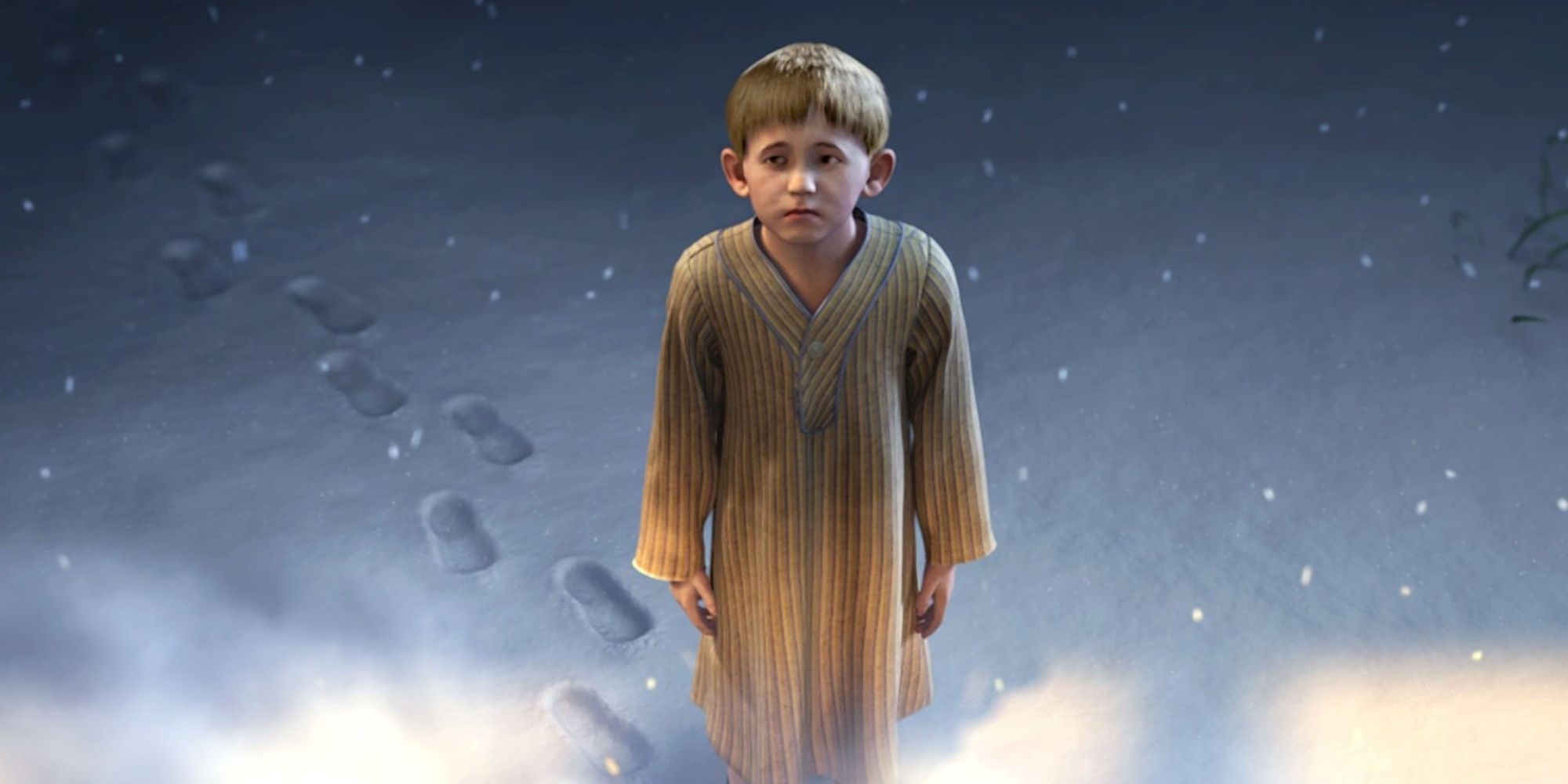 Run Time: 1 hr 40 min | Genre: Animated Adventure | Director: Robert Zemeckis
Cast: Tom Hanks, Daryl Sabara, Nona Gaye, Jimmy Bennett, Eddie Deezen
Robert Zemeckis has innovated with groundbreaking visual effects throughout his career, and the computer-generated motion capture technology he used on the family holiday classic The Polar Express are among the most game-changing. He continued to innovate with this tech in later projects like A Christmas Carol and Beowulf, but of his animated films, The Polar Express remains the best.Tom Hanksis perfectly cast as the classic conductor from the beloved children's story, and Zemeckis brings the iconic holiday images to life. There are those that find the animation creepy, but Zemeckis knows that a story about believing in the magic of Christmas needed to raise some doubts in children's minds in order to convince them to believe in Santa Claus. — Liam Gaughan
The Spiderwick Chronicles (2008)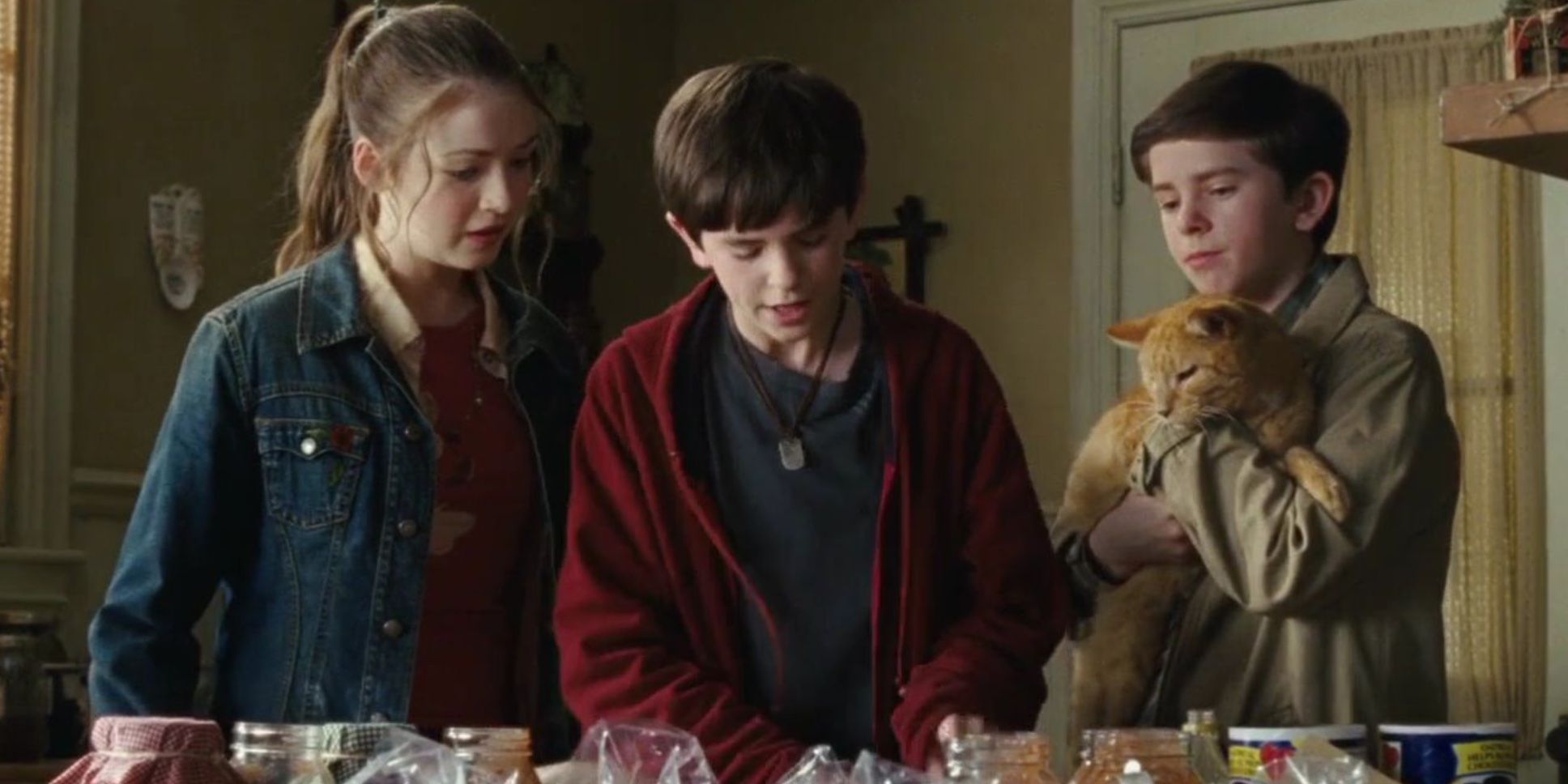 Run Time: 1 hr 36 min | Genre: Fantasy | Director: Mark Waters
Cast: Freddie Highmore, Sarah Bolger, Mary-Louise Parker, Martin Short, Nick Nolte, Seth Rogen, Joan Plowright, David Strathairn
For those who grew up reading The Spiderwick Chronicles, the Netflix adaptation is a spooky and nostalgic blast from the past, filled with the same imagination, creativity, and heart that the original books possessed. Following the three Grace children, Mallory (Sarah Bolger) and her twin brothers, Jared and Simon (both played by Freddie Highmore), as they discover the hidden world of fae creatures residing in their new village, the film delves into the world of magic and mystery. Highmore does a fantastic job portraying two distinct characters, and Bolger's Mallory is as courageous as she is charming. The film is a wonderful watch for any who delight in the world of fantasy and fun, and it's the perfect film for original fans and their families. – Olivia Fitzpatrick
Hairspray (2007)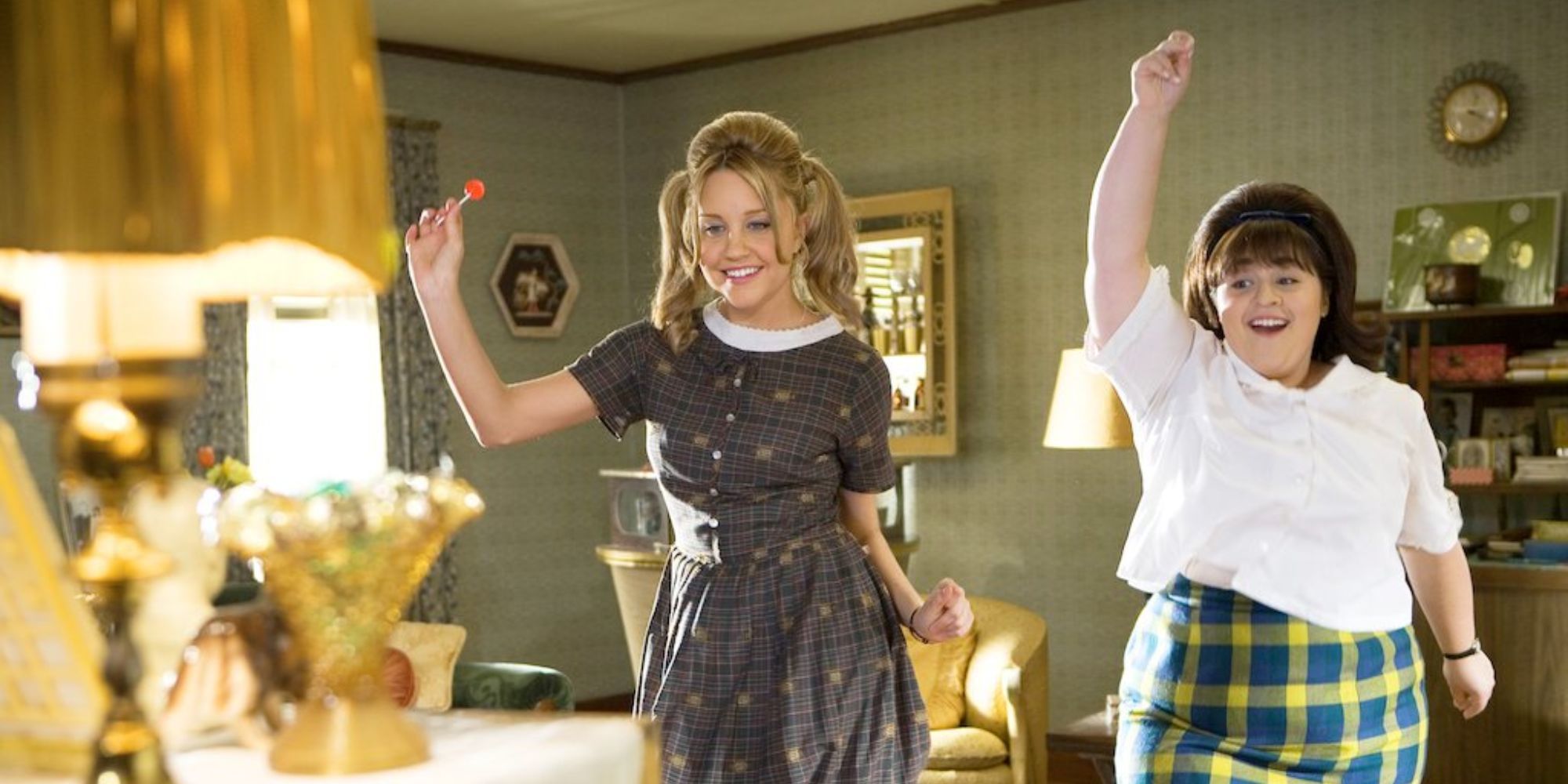 Run Time: 1 hr 57 min | Genre: Musical Romantic Comedy | Director: Adam Shankman
Cast: John Travolta, Michelle Pfeiffer, Christopher Walken, Amanda Bynes, James Marden, Zac Efron, Queen Latifah, Nikky Blonsky, Allison Janney
A remake of the 1988 original movie of the same name, which then became a 2002 Broadway musical, Hairsprayis a bright, peppy romp exploring racial prejudice and sizeism in 1960s Baltimore. Tracy Turnblad (Nikki Blonsky) lives for The Corny Collins Show, a local daily teen dance show hosted by Corny Collins (James Marsden). One day when the show announces auditions, Tracy skips school for her chance to dance next to the likes of featured lead dancers Amber von Tussle (Brittany Snow) and teen heartthrob Link Larkin (Zac Efron). Despite station manager and mother to Amber, Velma von Tussle's (Michelle Pfiffer) best attempts, Tracy makes the cut. It's not long, though, before she starts to notice the prejudices lurking behind The Corny Collins Show's dazzling facade. Will Tracy be the one to evolve this backwards dance show's ways once and for all? Hairspray's themes still ring true today, and its iconic soundtrack remains jam packed with toe-tapping earworms. This updated, female-led classic inspires hope and harmony through the combined powers of dance, love, and representation. Now run and tell that! – Rebecca Landman
Scooby-Doo (2002)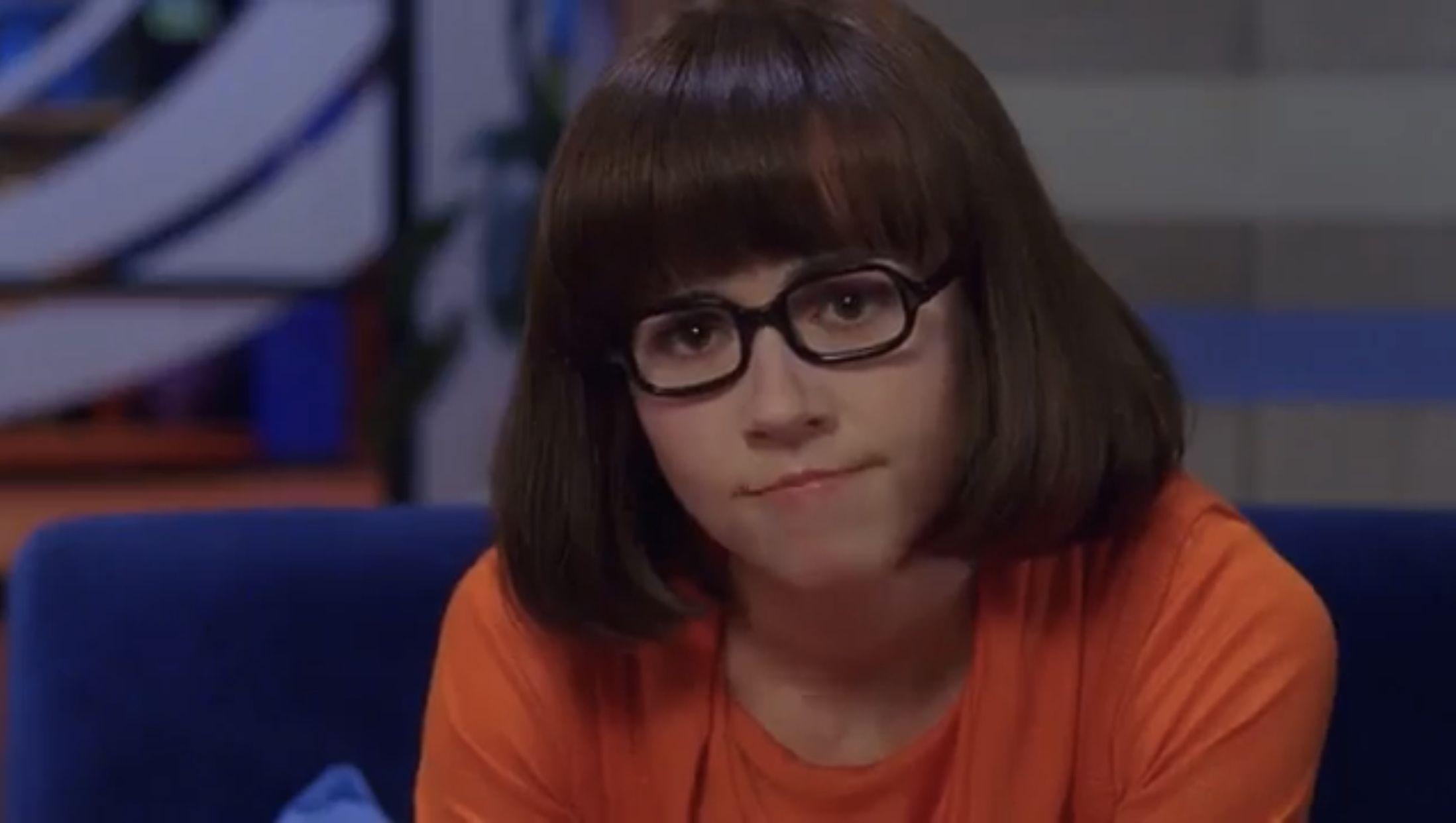 Run Time: 1 hr 26 min | Genre: Fantasy Adventure Comedy | Director: Raja Gosnell
Cast: Matthew Lillard, Sarah Michelle Gellar, Linda Cardellini, Freddie Prinze Jr., and Isla Fisher
Scooby-Doo got his first live-action treatment in 2002 in the form of Matthew Lillard, Sarah Michelle Gellar, Linda Cardellini, and Freddie Prinze Jr. The Mystery Inc. gang are at the top of their game but a fight about their roles within the group causes them to disband for two years. They're reunited by the owner of Spooky Island, Emile Mondavarious (Rowan Atkinson), to solve a ghostly mystery. Here, the gang get caught up in voodoo rituals, sinister demons and of course, Scrappy-Doo. Isla Fisher also appears as Shaggy's love interest, aptly named Mary Jane. Scooby-Doo is one of the most iconic movies of the 2000s. From Daphne kicking luchador ass – "Now who's the Damsel in Distress?" to Scooby dressed as an old lady to get on a plane, you don't have to be a child to enjoy these 90 minutes of wacky, harmless fun. It's camp, it knows exactly what type of film it is, and it honors the legacy of Scooby-Doo with a modern twist. — Emma Kiely
The Wizard of Oz (1939)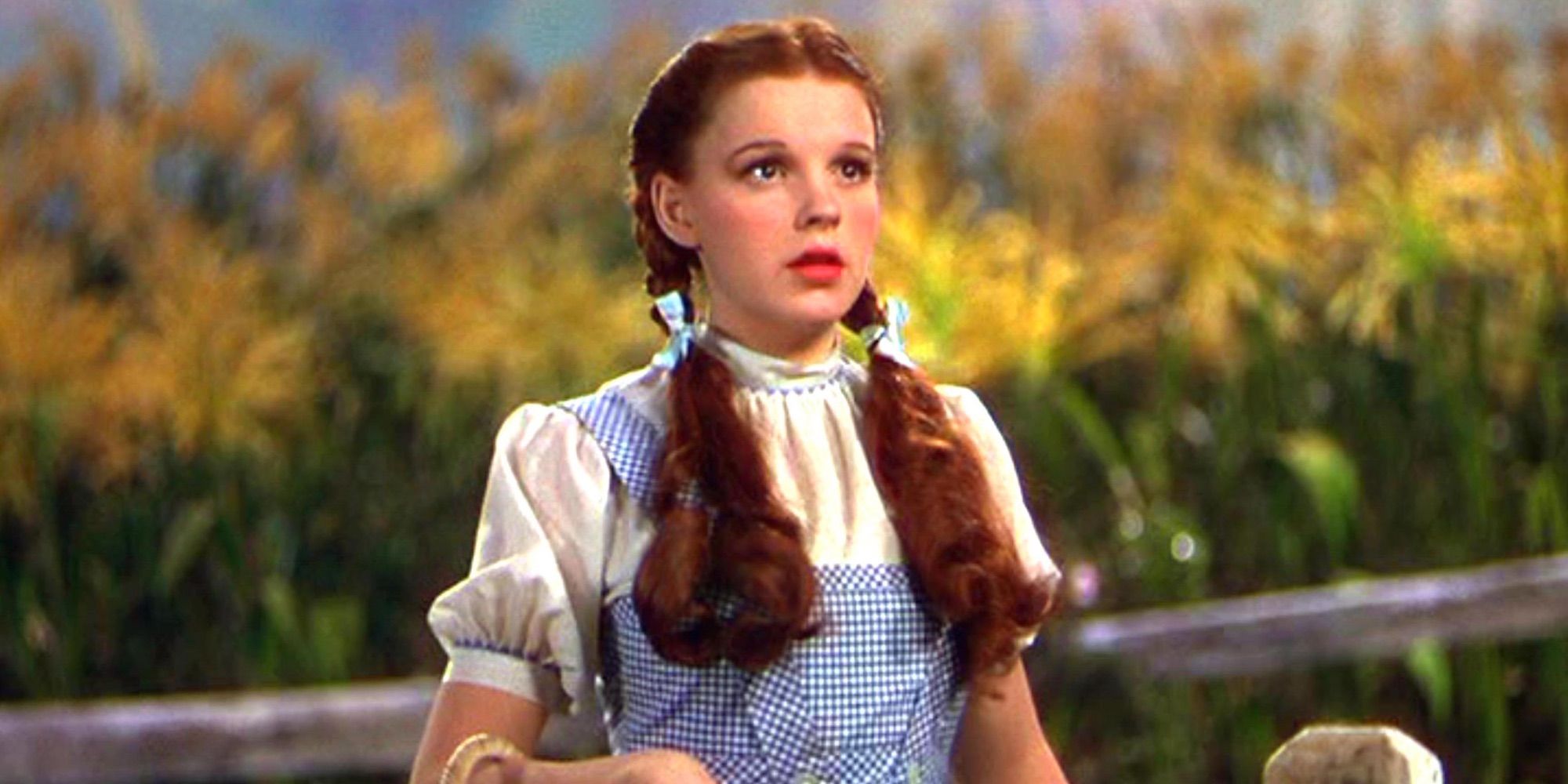 Run Time: 1 hr 41 min | Genre: Musical Fantasy | Director: Victor Fleming
Cast: Judy Garland, Billie Burke, Ray Bolger
One of the most iconic and inventive films of all time, The Wizard of Oz is more than just a work that holds up all these decades later as it continues to be just as glorious as it was when it first came out. It centers on young Dorothy (Judy Garland) who is swept away to the magical world of Oz after a tornado descends on her home in Kansas. Seeking to return home, she will have to undertake a journey where she will meet a whole host of friends while trying to avoid the clutches of a terrifying witch. Full of vibrant colors and wondrous songs, it is a classic for a reason, as it managed to push the medium of cinema forward even with its notoriously troubled production. There is nothing quite like it, making it always worth going over the rainbow to see it once more. – Chase Hutchinson
Willy Wonka & the Chocolate Factory (1971)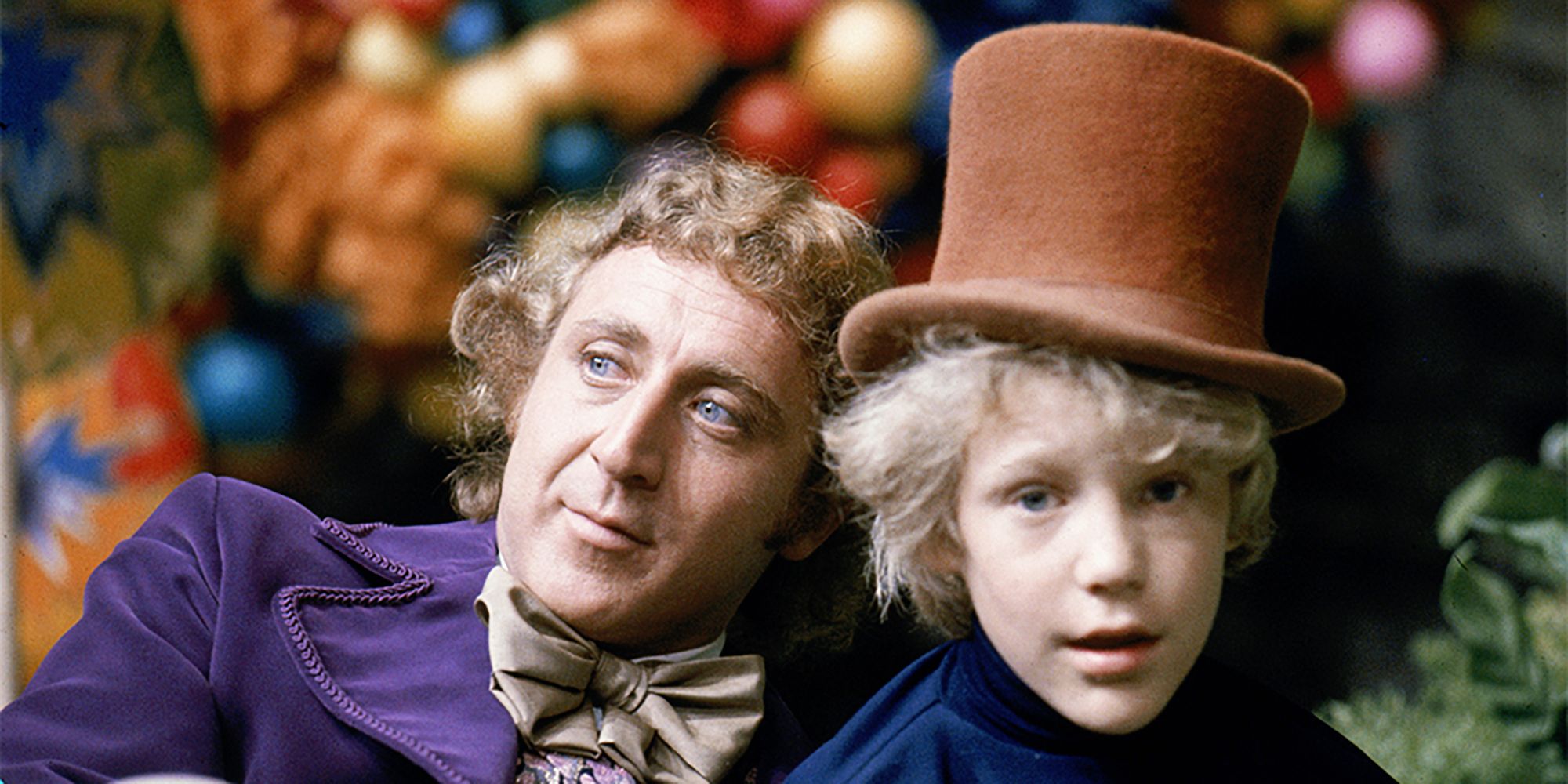 Run Time: 1 hr 40 min | Genre: Musical Fantasy | Director: Mel Stuart
Cast: Gene Wilder, Jack Albertson, Peter Ostrum, Roy Kinnear, Denise Nickerson, Leonard Stone
Forgetabout the creepy Tim Burton version for a moment; the original Willy Wonka & The Chocolate Factoryholds up as one of the greatest family films of all time. Legendary children's author adapted his own novel into a heartfelt (and genuinely hilarious) story of greed, innocence, and sugary snacks. Gene Wilder's charisma has never been matched; it's always seemingly impossible to tell if the titular Chocolate Factory owner is being serious or sincere. This was the unique power of Wilder and why Willy Wonka & The Chocolate Factory is just as beloved by adults as it is by their kids. –Liam Gaughan
Alvin and the Chipmunks (2007)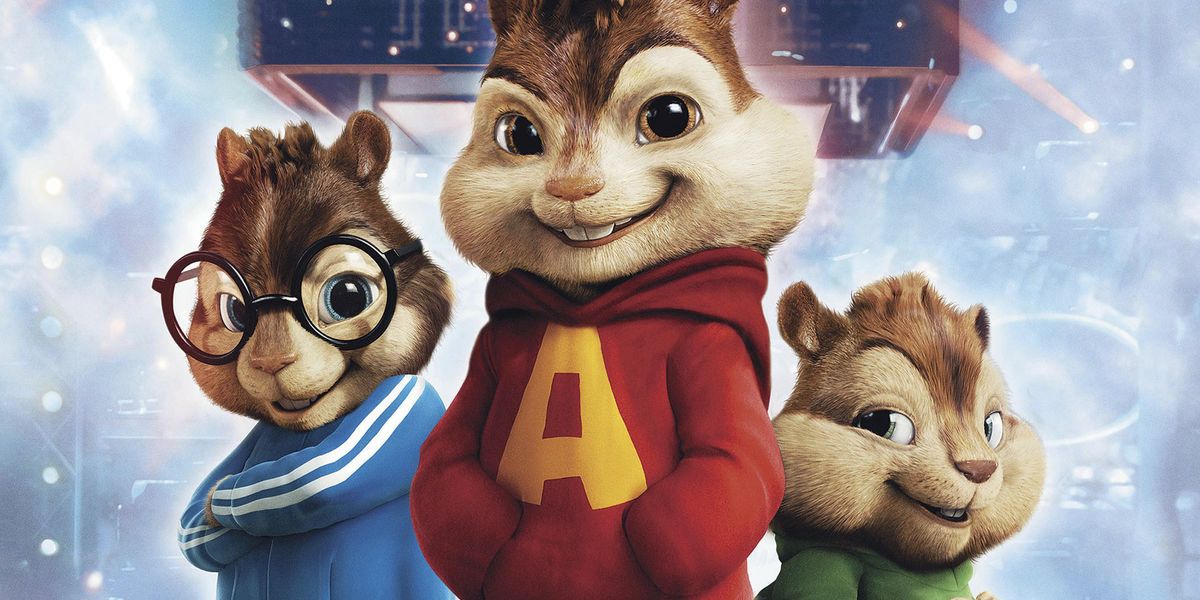 Run Time: 1 hr 32 min | Genre: Musical Comedy | Director: Tim Hill
Cast: Jason Lee, David Cross, Cameron Richardson, Justin Long, Matthew Gray Gubler, Jesse McCartney
Okay, don't laugh! The first entry in the live-action Alvin and the Chipmunks series is actually a lot more entertaining than it's ever going to get credit for. Compared to the lazy cash-grab sequels, there's actually a sense of heartfelt family bonding thanks to the character of Dave (Jason Lee). An aspiring musician, Dave finds artistic inspiration in a group of adorable chipmunks with incredible singing abilities. Those that grew up listening to the original Alvin and the Chipmunks records may find some nostalgic joy in hearing them again. Just be warned, it's impossible to not get that Christmas song stuck in your head. — Liam Gaughan
The Adventures of Tintin (2011)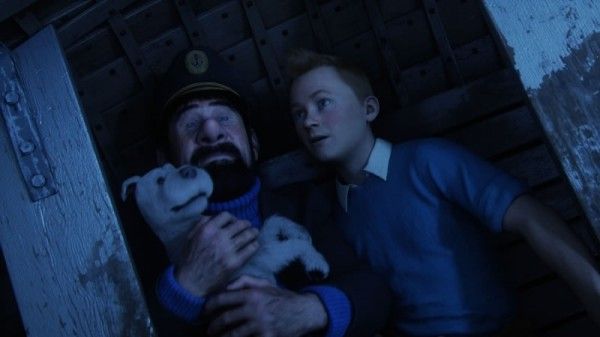 Run Time: 1 hr 47 min | Genre: Animated Action Adventure | Director: Steven Spielberg
Cast: Jamie Bell, Andy Serkis, Daniel Craig, Nick Frost, and Simon Pegg
Steven Spielberg made a splash in 2011 when experimenting with new technology to bring The Adventures of Tintin to life, and while some were underwhelmed by the final product, it remains a daring and dashing adventure if you allow yourself to be won over. Jamie Bell fills the titular role in the comics adaptation, as Tintin is whisked away on an adventure promising buried treasure. Andy Serkis is a hoot as his drunken companion, while Daniel Craig gets his villain on. Spielberg's knack for blocking and pitch-perfect action is on full-display and then some, as his camera is untethered to the natural world. This movie's a lot of fun. – Adam Chitwood
Kiki's Delivery Service (1989)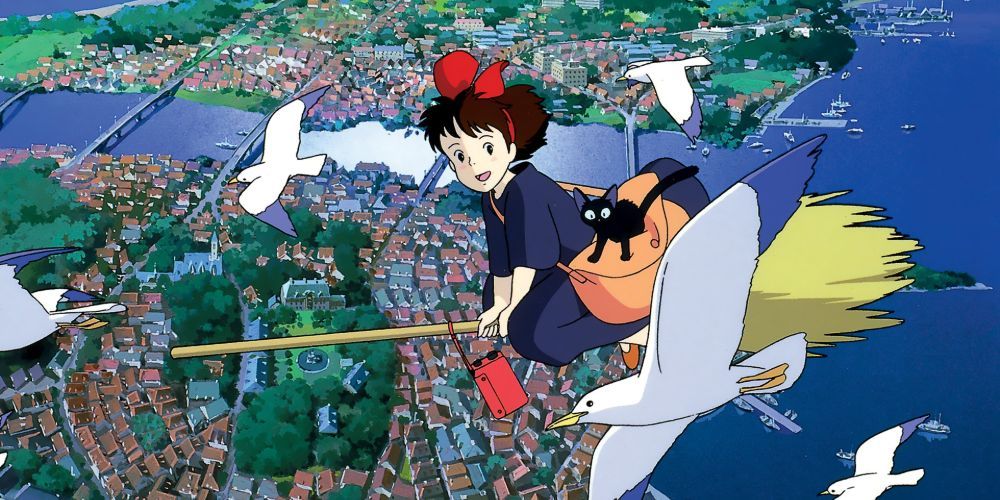 Run Time: 1 hr 43 min | Genre: Animated Fantasy | Director: Hayao Miyazaki
Cast: Minami Takayama, Rei Sakuma, Kappei Yamaguchi
Compared to some of the more emotionally grueling films in the Studio Ghibli filmography, Kiki's Delivery Serviceis a heartwarming love story of magical outsiders. Hayao Miyazaki drew inspiration from the classic children's story of the same name by author Eiko Kadono. The titular protagonist is a young witch who uses her newfound mystical abilities to land a job delivering toys, and as always Miyazaki subtly incorporates a meta-commentary about the state of capitalism. The natural beauty of the Japanese landscapes come to life in vivid detail during the flying sequences, which are among the most beautiful hand drawn visuals of the entire Studio Ghibli outlet. — Liam Gaughan
Bend It Like Beckham (2002)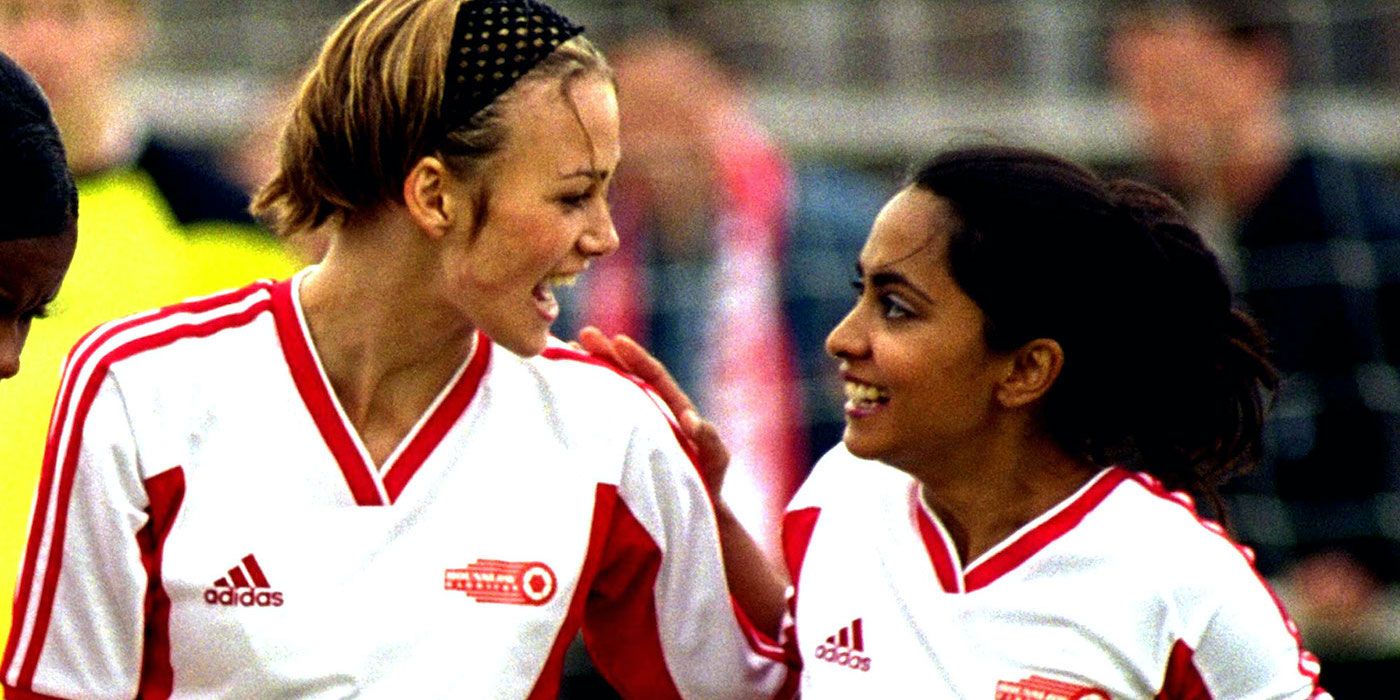 Run Time: 1 hr 52 min | Genre: Sports Comedy Drama | Director: Gurinder Chadha
Cast: Parminder Nagra, Keira Knightley, Jonathan Rhys Meyers, Anupam Kher, Archie Panjabi, Juliet Stevenson
Bend It Like Beckham is an underrated British sports movie from the early 00s that touches on cultural identity, family relationships, and feminism. Jess (Parminder Nagra) has dreams to be a footballer as great as her hero, David Beckham; she defies her family's strict expectations when she's convinced by Jules (Keira Knightley) to join a local amateur football team. While she hides her matches and avoids her family's match-making, she also starts to fall in love with her coach. Not only is Bend It Like Beckham a great sports movie, it's an empowering story about two women rebelling against cultural norms and pursuing their dreams. Also, it shows how though families can misunderstand their children, they can also be their biggest cheerleaders. — Meredith Loftus
Ella Enchanted (2004)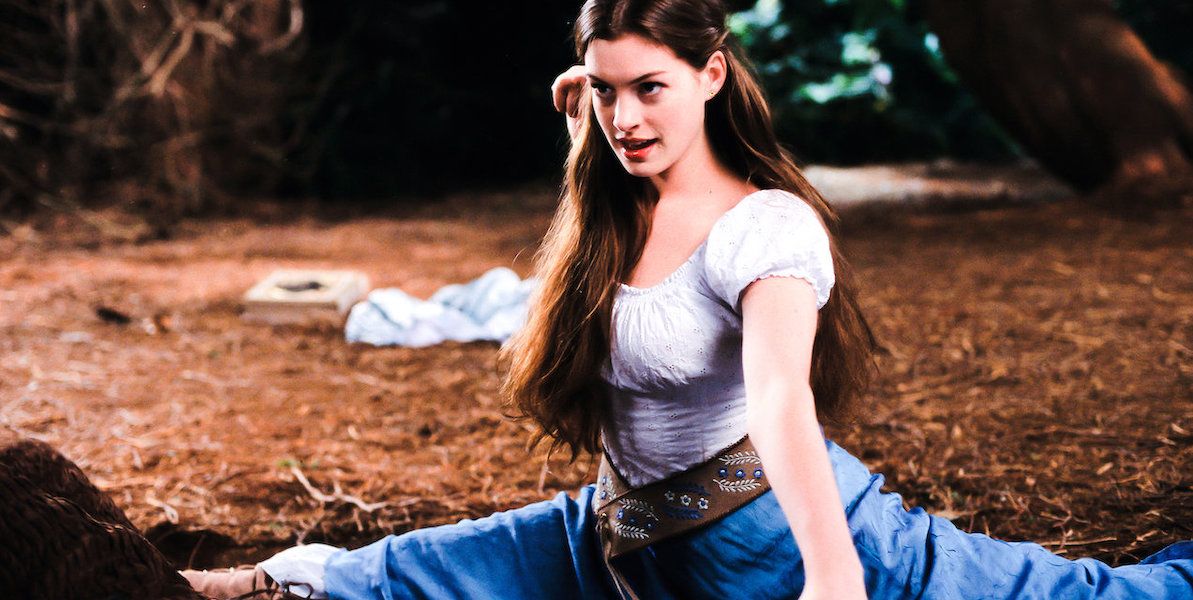 Run Time: 1 hr 41 min | Genre: Fantasy Comedy | Director: Tommy O'Haver
Cast: Anne Hathaway, Hugh Dancy, Cary Elwes, Vivica A. Fox, Minnie Driver, Joanna Lumley
The classic Cinderella story gets an updated jukebox twist! Based on the book of the same name, Anne Hathaway's Ella is a girl on a mission to reverse the gift of obedience bestowed on her. While on her quest to find her fairy godmother, she unexpectedly falls in love with Prince Char (Hugh Dancy); she also discovers a sinister plot to murder him, attempting to use her and her unique gifting as a pawn in the scheme. This musical adaptation has an uplifting message of becoming your own hero, while also being funny and entertaining for the whole family. — Meredith Loftus
Real Steel (2011)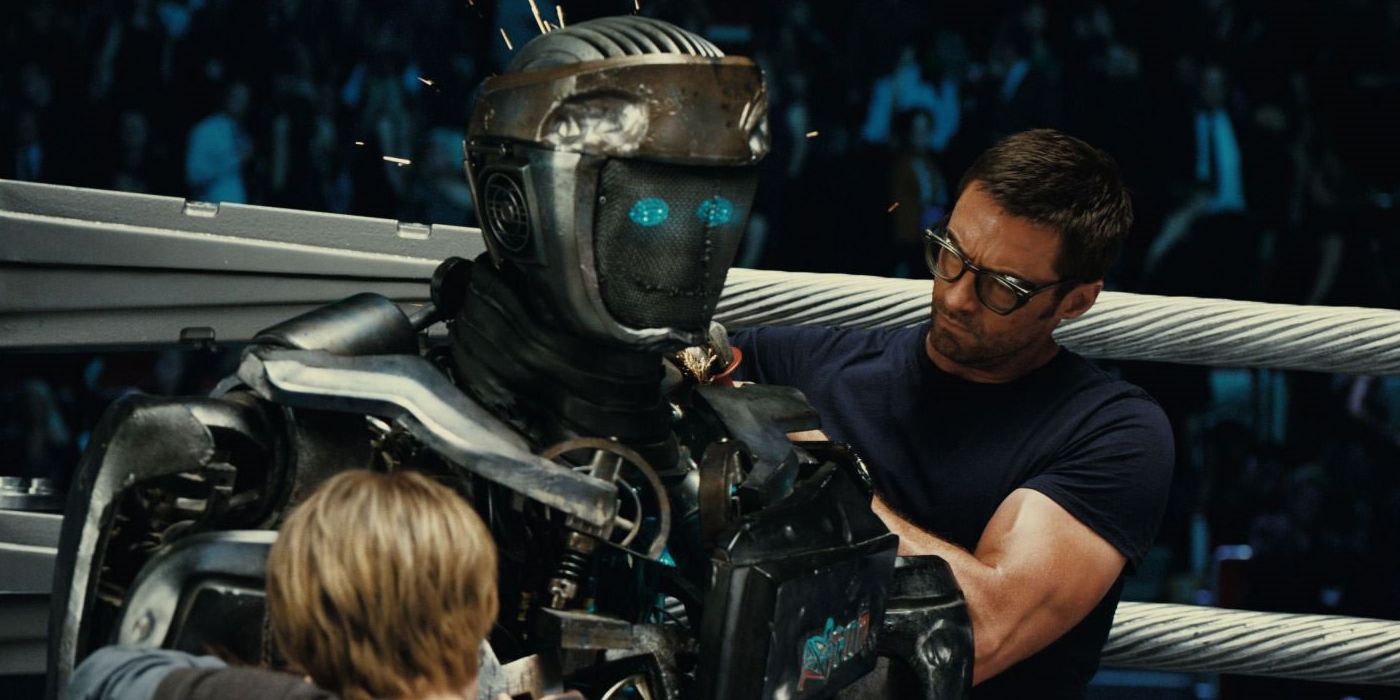 Run Time: 2 hr 7 min | Genre: Sci-Fi Sports Drama | Director: Shawn Levy
Cast: Hugh Jackman, Dakota Goyo, Evangeline Lilly, Anthony Mackie, Kevin Durand
Real Steelis one of those movies that it just seems like everyone likes. The film was never quite a critical or box office darling, but a crowd-pleaser to boot, the 2011 gem has endured as a crowd favorite that always seems to elicit enthusiasm whenever it comes up. And for good reason because it's a dang delight. Hugh Jackman stars as a deadbeat former boxer scrapping for cash in low-rent rings when he winds up with custody of his long-estranged young son. Learning to care about something other than himself and his bottom line, Jackman's character winds up back in the ring and rekindles his passion for the sport… but this ain't your dad's boxing movie, this is a robot boxing movie. Infusing all the underdog charm of a great sports movie with the childlike wonder of robots that go smash, Real Steel is just an old-fashioned good time at the movies. Speaking of old-fashioned, Stranger Things director and EP Shawn Levy directs, and fans of the hit Netflix series will find Reel Steel shares a similar passion for genre storytelling and Spielbergian throwbacks. — Haleigh Foutch
Ponyo (2008)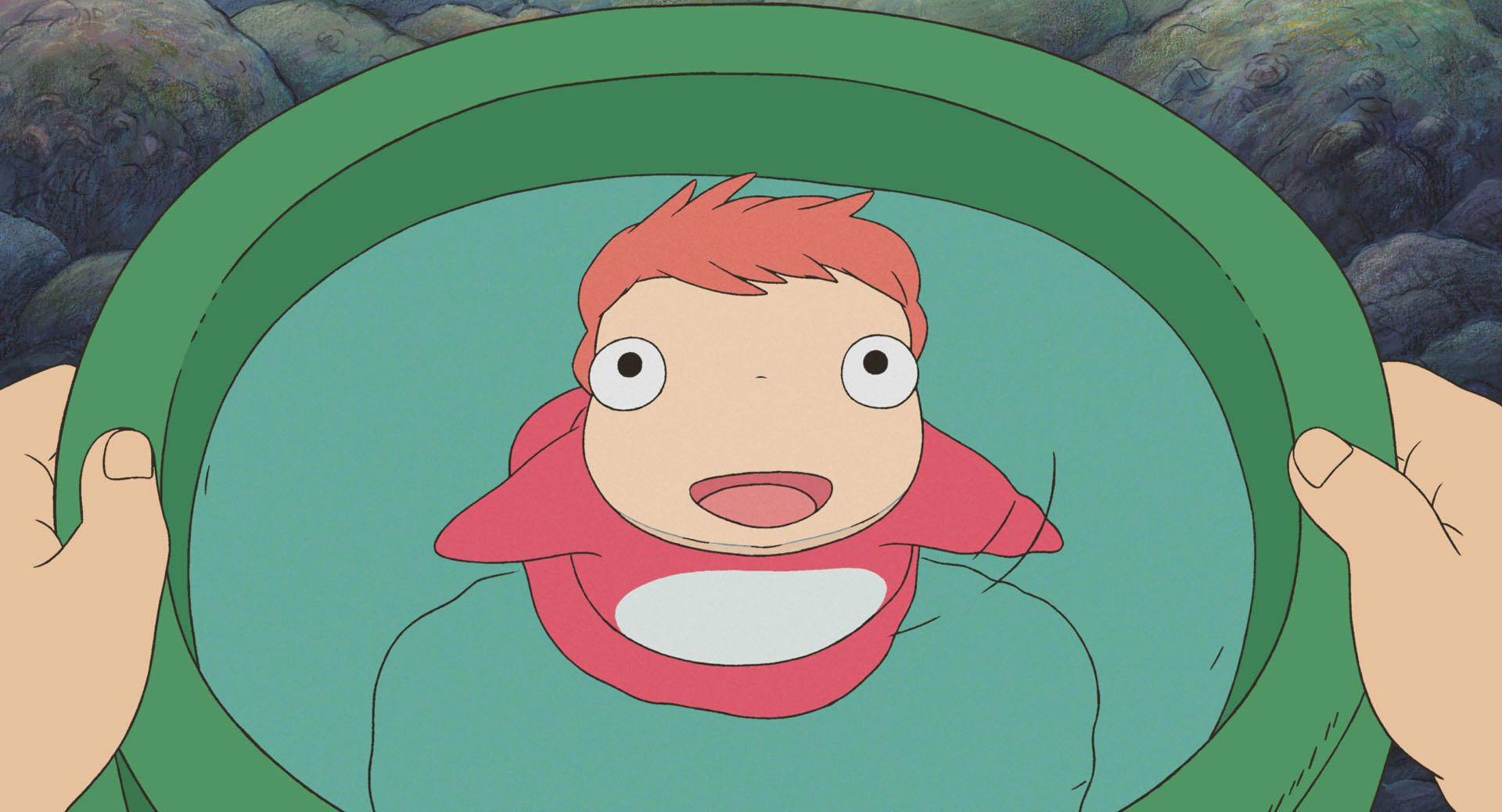 Run Time: 1 hr 41 min | Genre: Animated Fantasy | Director: Hayao Miyazaki
Cast: Yuria Nara, Hiroki Doi, Tomoko Yamaguchi
If you've never seen a Hayao Miyazaki movie, Ponyo is the perfect starter – it features all of the legendary animator's hallmarks (magical realism, environmental themes, a strong female hero, luscious animation) while also being more palpable and easily digestible as some of his other, knottier work. Essentially his incredibly weird version of The Little Mermaid, Ponyo is a kind of mermaid-esque sea creature who loves ham and dreams of living as a human on the surface world. She befriends a young boy on land and helps a small coastal village after a tsunami (see! Environmentalism!) One of the master filmmaker's most underrated fantasies, Ponyo is deeply felt and effervescently told – the kind of movie that is too strange and dangerous to be produced by Disney, but feels like one of their animated classics just the same. – Drew Taylor
Harry Potter Series (2001-2011)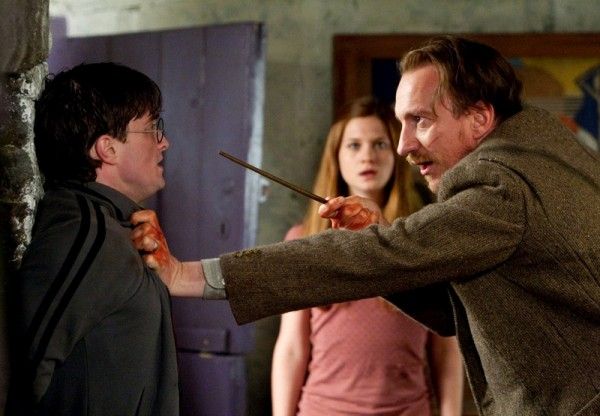 Genre: Fantasy | Director: Chris Columbus (1-2), Alfonso Cuaron (3), Mike Newell (4), David Yates (7-8)
Cast: Daniel Radcliffe, Emma Watson, Rupert Grint, Alan Rickman, Tom Felton, Maggie Smith, Richard Harris, Michael Gambon, Robbie Coltrane, Ralph Fiennes
Based on the highly successful book series, the Harry Potterseries of films is one of the most successful franchises to ever grace the screen and for good reason: these stories are highly original and have some of the strongest world-building of any franchise. The film follows orphan Harry Potter (Daniel Radcliffe) who is whisked away from his cruel relatives to learn how to become a wizard at Hogwarts School of Witchcraft and Wizardry. There he meets new friends such as Ron and Hermione (Rupert Grint, Emma Watson) and learns his connection to the evilest wizard of them all: Lord Voldemort (Ralph Fiennes). Some films in the franchise are better than others and the prequel series, Fantastic Beasts (which are currently unavailable on HBO Max) leave a lot to be desired, but the original eight films are go-to family entertainment, especially at the end of the year.
The Lego Batman Movie (2017)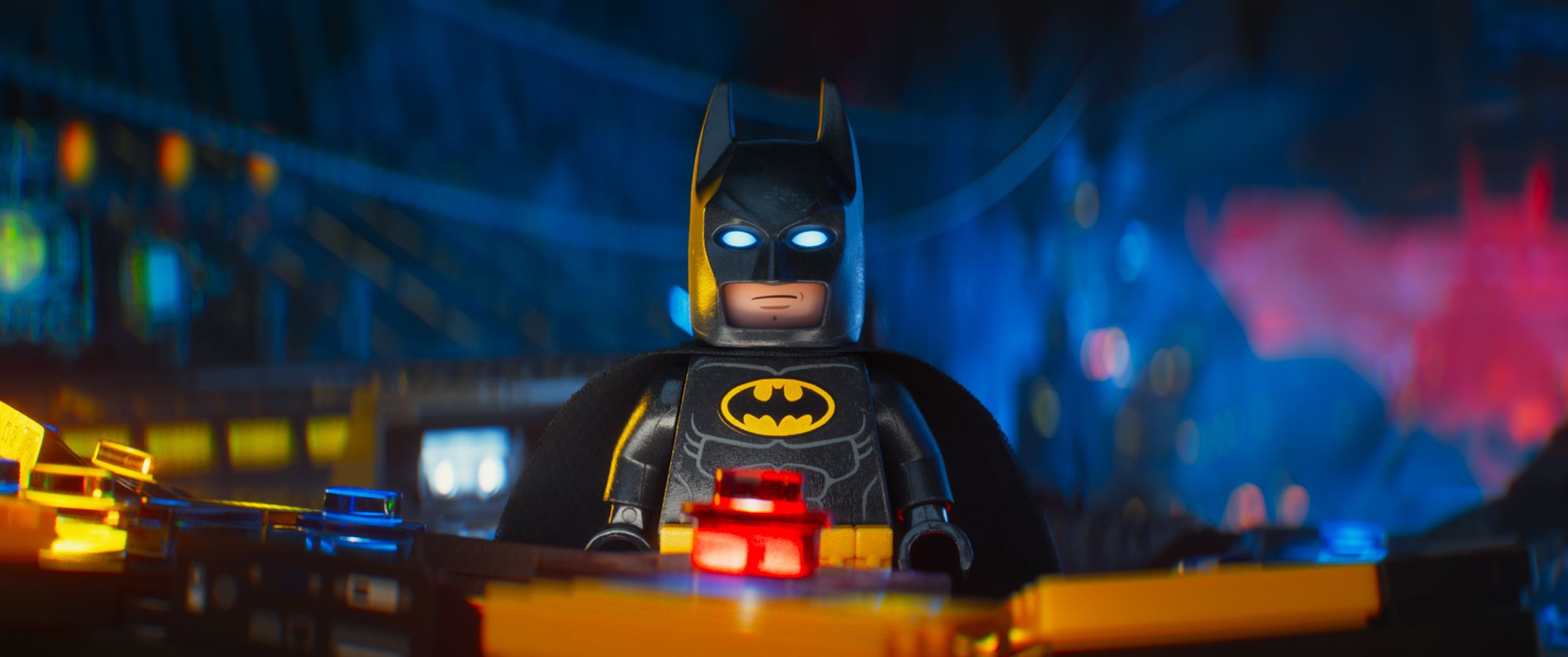 Run Time: 1 hr 44 min | Genre: Animated Superhero Comedy | Director: Chris McKay
Cast: Will Arnett, Michael Cera, Zach Galifianakis, Rosario Dawson, Ralph Fiennes
Nobody expected The Lego Movieto be any good when it was first announced but when it finally hit theaters in 2014, audiences everywhere were gobsmacked by the film's brilliance and snarky sense of humor. So much so that the film was a huge box office and critical success. Warner Bros quickly put a sequel and several spin-offs in the development, and while The Lego Movie 2: The Second Part and The Lego Ninjago Movie may not have lived up to the high standards of the first film, The Lego Batman Movieis an absolute riot.
Set in a completely Legofied version of Gotham City the film follows Batman (Will Arnett) as he is forced to suddenly take responsibility for himself and learn to work with others after he accidentally adopted Robin (Michael Cera), all while the Joker (Zach Galifianakis) stages a threatening villain uprising. The Lego Batman Movie will absolutely delight Batman fans of all ages, from its countless in-jokes and snark, to its beating heart. It is also most certainly a romantic comedy between Batman and the Joker.
My Neighbor Totoro (1988)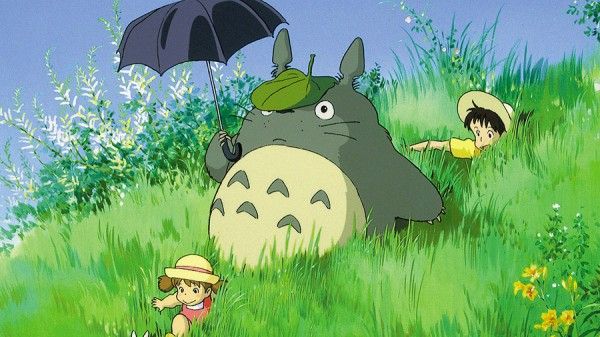 Run Time: 1 hr 26 min | Genre: Animated Fantasy | Director: Hayao Miyazaki
Cast: Dakota Fanning (dubbed), Elle Fanning (dubbed), Tim Daly (dubbed), Lea Salonga (dubbed)
Hayao Miyazakiis not only one of the most legendary and revered filmmakers in the world of animation, he's one of the most gifted cinematic storytellers ever. HBO Max offers every single Studio Ghibli film, but the perfect starting point for any young viewer is My Neighbor Totoro. The film follows two sisters who move to the countryside to be with their ill mother and soon have adventures with various cutesy forest spirits including the adorable Totoro. The film gives young audiences a sense of the creative mind of Miyazaki and his wonderful imagination, but it'll also win over the hearts of older viewers as well.
Space Jam (1996)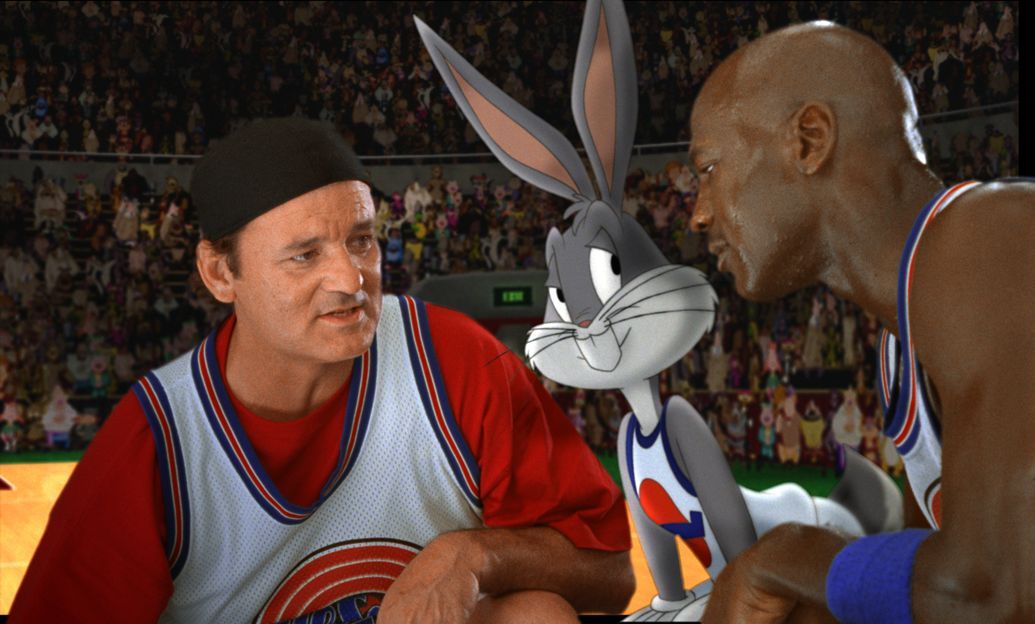 Run Time: 1 hr 28 min | Genre: Sports Comedy | Director: Joe Pytka
Cast: Michael Jordan, Wayne Knight, Theresa Randall, Bill Burray, Larry Bird, Billy West, Dee Bradley Baker
Space Jam: A New Legacymay or may not have made you fed up with the Looney Tunes, but the original 1996 film, while far from perfect or even that good of a movie, is a nostalgic blast from the past. After being challenged to a basketball game by a group of intergalactic critters who have acquired the basketball skills of some of the NBA's greatest, Bugs Bunny and his crew recruit Chicago Bulls legend Michael Jordan to help them. It's dorky, it's stupid, but man, is it a great time. Plus it's got Bill Murray.