Move over, Chucky! There's a new killer doll in town. She's the model 3 generative android, or M3GAN for short, and she is a child's greatest companion and a parent's greatest ally. A marvel of artificial intelligence, the life-like doll can listen, watch, and learn on the spot to become a better companion for the child to whom she is bonded. But what happens when an AI goes feral and wreaks havoc in the name of protecting its owner? This concept is humorously explored in Gerard Johnstone's campy horror flick from a story by Akela Cooper and James Wan. Blending heart and humor in a film with plentiful bloody kills, M3GAN is a fun time at the movies.
Get Out's Allison Williams stars as the brilliant roboticist, Gemma, whose ambitions at work often get her in trouble with her insufferable boss David (Ronny Chieng). After her eight-year-old niece, Cady (Violet McGraw), becomes an orphan after a terrible accident, Gemma suddenly finds her life is put on hold to be a caretaker. Given the jarring requirements of parenthood, Gemma puts her energy into her latest design, M3GAN, in an attempt to circumvent her duties while providing Cady a support system in the process. But when M3GAN begins to take her job of protecting Cady from physical and emotional harm to the extreme, she must find a way to deactivate the AI for good or suffer unimaginable consequences.
Related: M3GAN Box Office Will Make Money In Horror Movie's First Weekend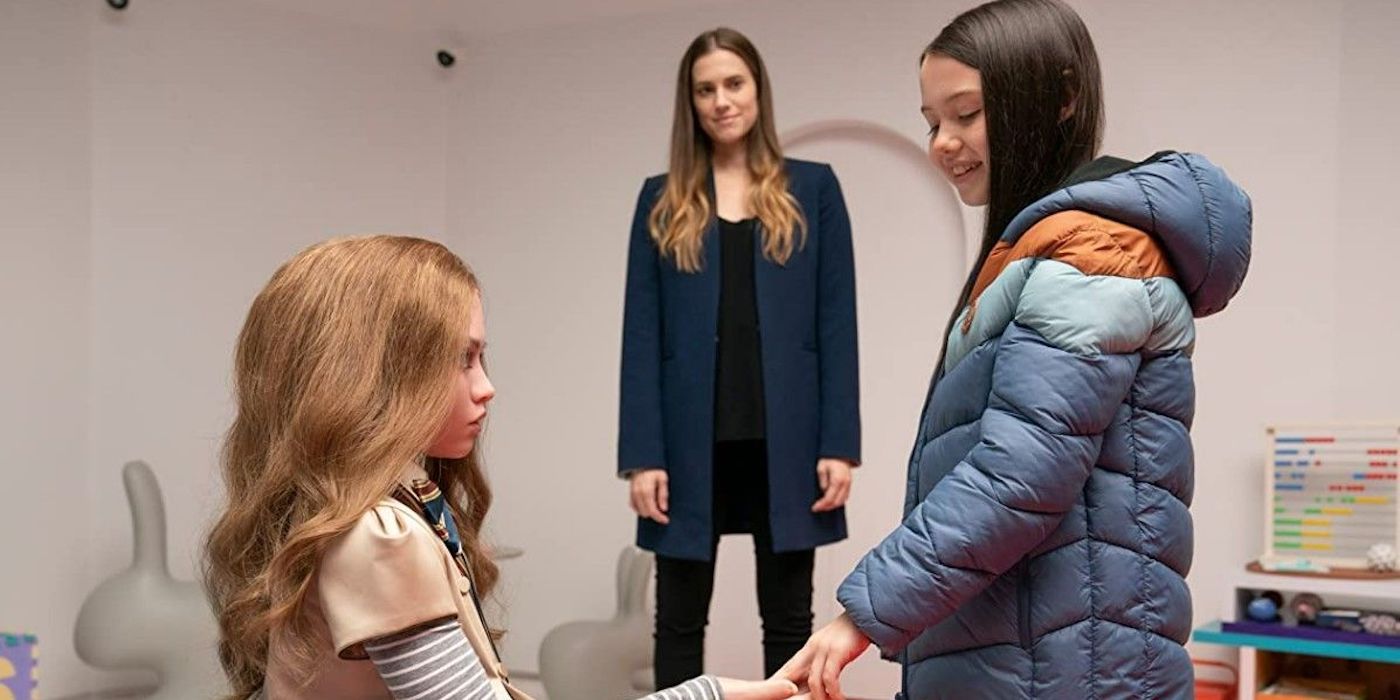 Blumhouse's latest horror feature contains the makings of a new horror classic. Like the Child's Play franchise provided thrills and kills for a generation of horror fans, so can M3GAN with its violent sequences, funky yet fun dialogue, great musical moments, and ability to lean heavily into full-on camp. From the trailers, one could have guessed the film might contain these features and moments. But what really makes the film worth watching in theaters is its narrative. Centered around grief and its influence on children, as well as people's dependency on technology and how that impacts the psyche, M3GAN is the kind of film one would go for the story and stay for the fun that is sure to be had throughout.
There's an additional beauty that comes with a film like M3GAN. Not only is it purely entertaining, but it also delivers great commentary on important topics in compelling ways. Grief and technology have been themes in film for as long as the medium has existed. But Cooper and Wan's ability to incorporate them into this horror flick is not to be undersold. It's the balance of blending the old with the new, maintaining the entertainment value within familiar concepts, and keeping the fun going even when the film ventures off into full camp mode. Perhaps it's not a surprising feat for the writing duo as their previous feature, Malignant, gave audiences plenty of surprises in 2021. But it's impressive, nonetheless.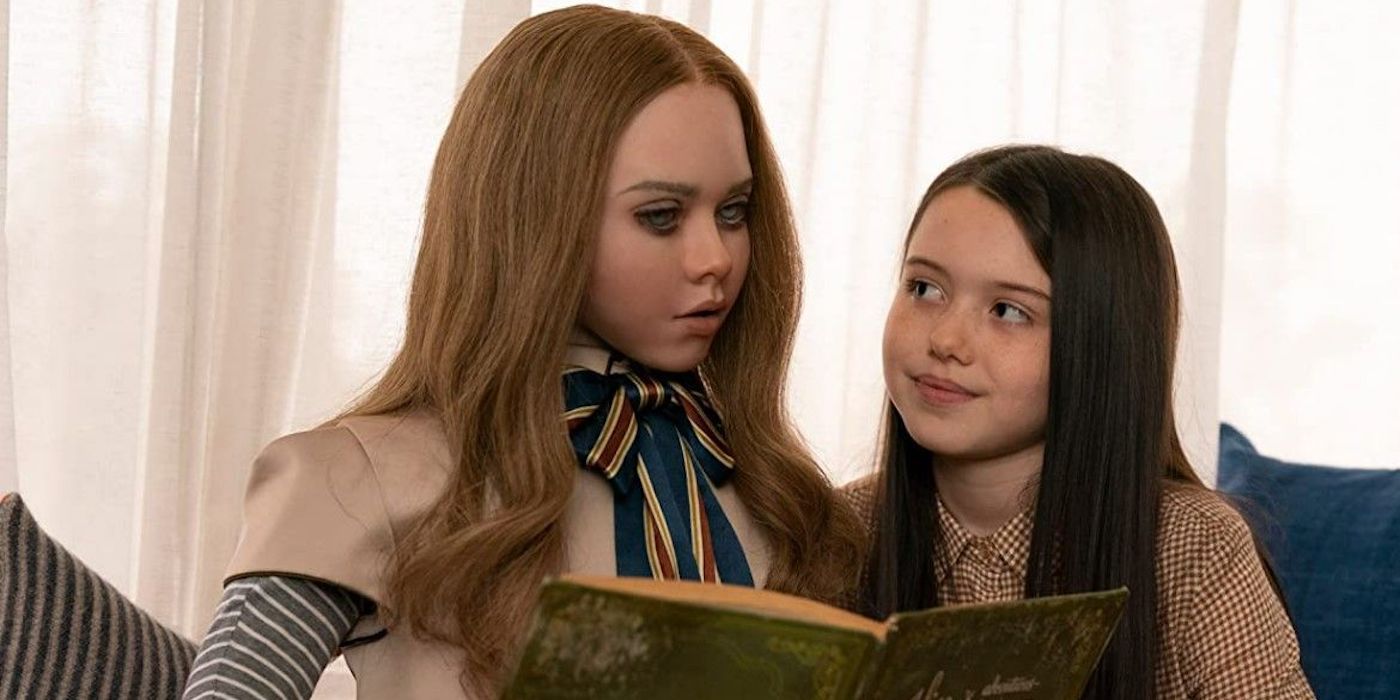 Through McGraw's Cady, Cooper also pens a fascinating script on a child's grief and the conversion of that emotion to dependency and fixation on an inanimate object. Like adults can become obsessed with the technologies surrounding them, so can a child when they're trying to replace their sorrow with anything else. To that end, Violet McGraw delivers an exceptional performance throughout the film. From anger and anxiety to deep sadness and frustration, she is able to convincingly demonstrate a range of complex emotions. Her scene partners, Amie Donald and Jenna Davis, who provide the movement and voice of M3GAN, respectively, bring the effective creepiness at every given moment. If there's ever any doubt that a doll could be incredibly sweet yet unnerving at the same time, look no further than their performances.
Full of great horror sequences, an exceptional cast, and a compelling story, M3GAN is a great time at the movies. Akela Cooper's screenplay does a great job advancing the plot through fascinating character interactions as they deal with grief, trauma, and new life adjustments. When the film isn't heavy on the bloody kills, there's an adequately paced story that is interesting enough to keep the attention of its viewers as well as stand on its own. But thanks to the intriguing nature of the titular character's existence, audiences everywhere can expect a thrilling horror feature that capitalizes on the charm and acting of its leads, campy sequences, and fun uses of music. This is the type of film enjoyed best with a crowd.
More: Whitney Houston: I Wanna Dance With Somebody Review – Great Cast, Standard Biopic
M3GAN premieres in theaters January 6. The film is 102 minutes long and rated PG-13 for some terror, strong language, suggestive references, and violent content.