The Walking Dead star Norman Reedus recalls his last days with co-star Scott Wilson before Wilson's death in 2018. During Reedus' time starring in the show as Daryl Dixon since season 1, Wilson had a primary role as Hershel Greene from season 2 to season 4. Hershel acted as the moral compass for the group while they were living on his farm in season 2 and at the prison in seasons 3 and 4, his execution by the Governor signaling a darker turn for the show's main characters.
Speaking to another former co-star, Jon Bernthal, about Wilson on the REAL ONES with Jon Bernthal podcast, Reedus opened up about the last time he saw his former The Walking Dead co-star. He discussed watching clips with Wilson of Wilson's early acting career, doing his best to cheer up his friend at the end of his life. Check out what Reedus had to say about Wilson below:
I think because I didn't know my dad as much as I would have liked to, when I find guys that I really respect of that age, I f—ing stick to them. I did it with Kris Kristofferson….I just love them. Scott was so open, he was so honest. The last time I saw Scott was at his house. We were all at his house and we were watching his In Cold Blood audition. And he's sitting there next to me and he can't speak very well. We're sitting there watching, the room's totally quiet, and I looked over at him and he looked over at me, and I go 'you're such a f—ing asshole.' And he just starts laughing. I regretted not being able to come to his funeral. He died on the same day my daughter was born, and I couldn't go, because we were in labor.
Related: Daryl's Walking Dead Spinoff May Set Up Rick's Phone Mystery
What's Next For Norman Reedus In The Walking Dead Universe?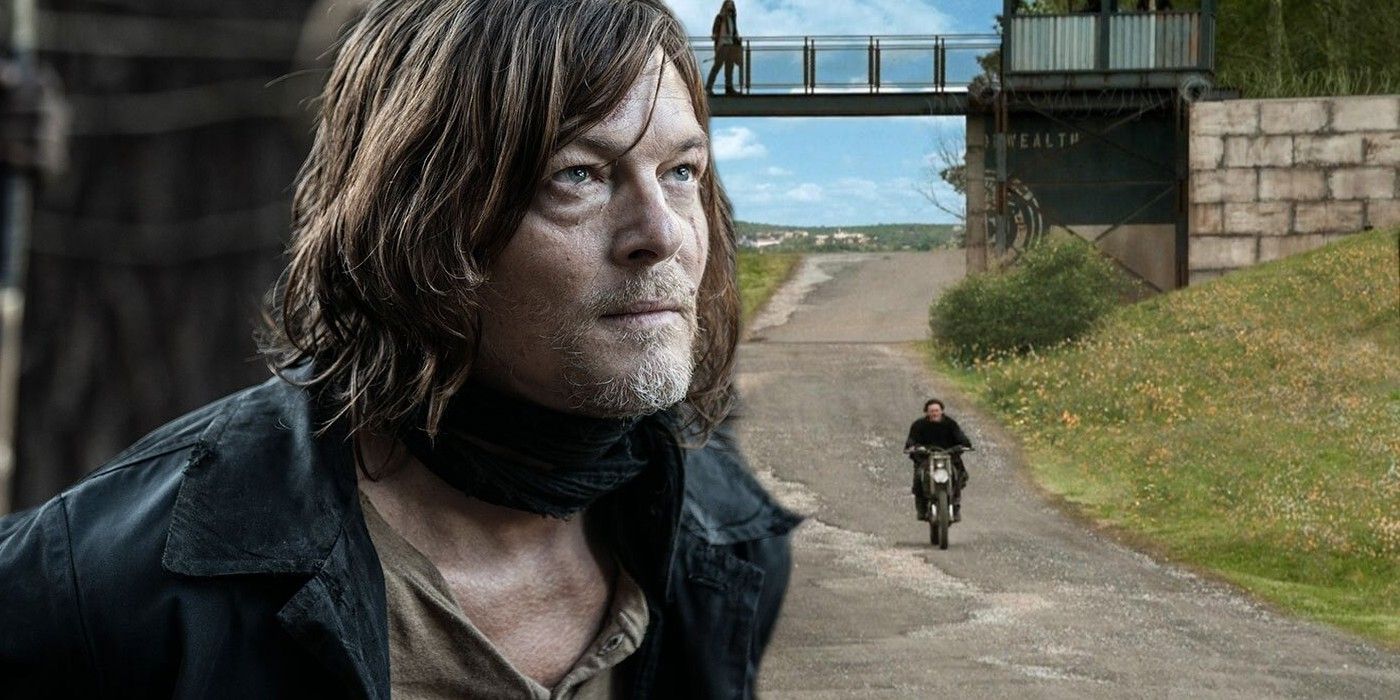 The way Reedus speaks about his last time seeing Wilson underscores the deep friendship between the pair. Long after Wilson had left the series and Reedus became one of its most long-lasting characters, the two continued to have a friendship beyond their time on the series together. It's clear that Wilson's acting was a major inspiration for Reedus as well, something audiences may be able to pick up on in his performance as Daryl in The Walking Dead universe's upcoming titular spinoff series.
While The Walking Dead is over, Reedus will be returning in Daryl Dixon, a series whose sparse details reveal Daryl will arrive in France due to unknown forces and will be searching for a way home. It's unclear how Daryl will try to make his way back overseas. Still, casting announcements indicate he'll be working with Isabelle, a member of a progressive religious group with a mysterious past. It's also unknown who brought Daryl to France and for what reason, although it's speculated the sprawling CRM may be behind his capture. Not only did they take Rick Grimes captive in season 9, episode 5 of the original series, but Reedus has also revealed Daryl doesn't go to France of his own free will.
Daryl's next chapter in The Walking Dead may also see him face down dangerous new Walker variants. The end of another spinoff, The Walking Dead: World Beyond, revealed the existence of fast-moving, highly-aggressive zombies in Paris. Daryl is likely to face these new forms of Walkers as he attempts to uncover the mystery of why he is in France and how he can return home. Meeting these new threats with Isabelle at his side can help introduce new beloved characters and actors to the Walking Dead universe. Reedus' touching recollection of his last day with Wilson shows how The Walking Dead brings many different actors together to create its engaging zombie universe.
Next: The Walking Dead's Finale Sets Up A Vital Major Franchise Test
Source: REAL ONES with Jon Bernthal/YouTube