Mark Hamill has responded to a video of unearthed test footage for Star Wars, featuring both himself and Harrison Ford in what would go on to be career-defining performances as Luke Skywalker and Han Solo. Hamill portrayed the farmboy-turned-Jedi in six out of the nine movies in the Skywalker Saga, as well as cameos in the recent Star Wars original series The Mandalorian and The Book of Boba Fett. Whilst Ford had previous acting experience in such movies as George Lucas' American Graffiti and Francis Ford Coppola's The Conversation, Star Wars was Hamill's cinematic debut.
Hamill, well known for his active engagement with fans via social media, has been reminiscing about his casting experience for Star Wars thanks to a forgotten video of his test read with Ford. The video, originally shared on Twitter in 2019, features Hamill and Ford acting out an alternative version of the classic scene of the crew of the Millennium Falcon discovering the destruction of Alderaan. The video was unearthed thanks to Twitter user larwoolf, which was then shared with the actor by CNBC journalist Carl Quintanilla, leading to a detailed breakdown by Hamill. Check out Hamill's response below:
Related: Why Mark Hamill Didn't Make A Movie For Six Years After Return Of The Jedi
How This Early Version Differs From A New Hope's Alderaan Discovery Scene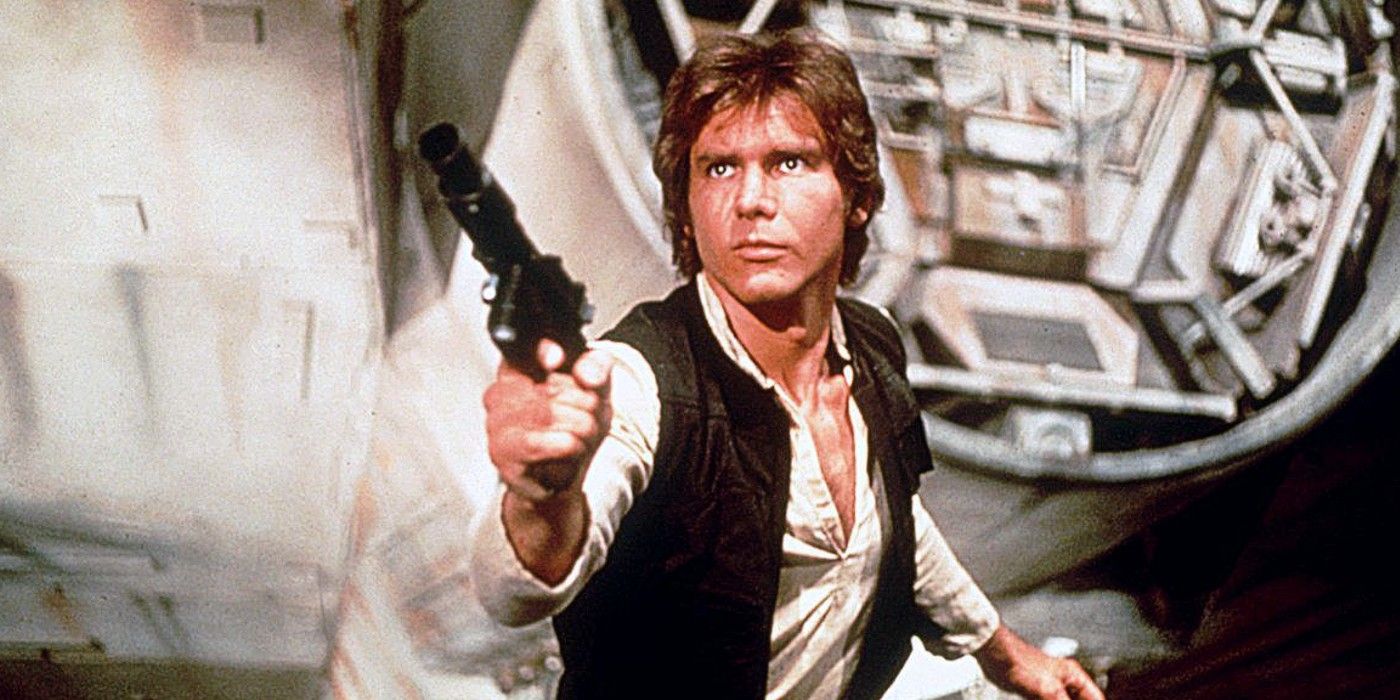 Hamill went on to engage in a short Q&A session with fans also responding to the Star Wars video, in which he further revealed that Ford had not yet been cast as the iconic smuggler at the time of the test read, with Lucas having simply drafted him in to read lines with prospective Skywalkers. Additionally, keen-eared fans will notice the dialogue in the test read differs from the final cut, though the bones of the Star Wars scene remain broadly unchanged. Hamill also admits he wishes one particular line of Han's had been retained for the final script: "I'm beginning not to like you", his response to Luke's confession that they haven't got the money to pay him for his services, since they were banking on that debt being settled by Princess Leia's father on Alderaan.
Whereas in the final film, the scene features Han, Luke, Ben Kenobi and Chewbacca all discovering Alderaan's fate together, with Kenobi quickly deducing the Empire being responsible, the test version plays things out between Han and Luke alone. Both characterizations are instantly recognizable, however, with Han preferring to settle things up with his client and get away as fast as possible, whilst Luke is quick to push for them to seek out the Rebel Alliance. The test footage also shows how Alderaan was not always the intended name for Princess Leia's homeworld, with Luke instead calling it "Ogana Major".
What's also striking about the test read is how it seems to combine two separate scenes in the final cut of A New Hope: the Alderaan discovery itself, and Luke and Han arguing aboard the Death Star about rescuing Leia. Despite the variations between the draft and the final screenplay, however, Hamill and Ford have a palpable chemistry that more than explains both their castings. Although Ford may be famously indifferent to his role in Star Wars, he and Hamill have proven to be firm friends down the years, with Hamill regularly poking fun at his old costar with eerily accurate impressions.
Next: Why Mark Hamill Didn't Like Voicing Himself In The SimpsonsSource: Mark Hamill/Twitter