The For You Page on TikTok is filled with 'accidental' thirst trap videos lately, perhaps not as accidental as they seem. Most are familiar with the term 'thirst trap,' but for those that aren't, it is a photo or video created to captivate viewers seductively. These videos are usually intentional, but that isn't always the case.
'Thirst Trap' memes are common on TikTok, but this one has the punch. Imagine a creator minding their own business, out in public, trying to get the best footage. Then suddenly, another person just so happens to walk through the shot. In any other circumstance, it would be annoying, but in this case, incorporate some special editing and dramatic music, and the creator has created thirst-worthy content. That's how 'Uncle Greg' became an FYP legend after user Hannah posted on TikTok a CapCut edit that captured 'someone's dad' walking through their video. Like most viral posts online, the video has sparked a meme where users stage their own 'unexpected' thirst trap.
RELATED: What Is TikTok's AI Manga Ghost Trend & How Can You Participate?
How To 'Accidentally' Make A Thirst Trap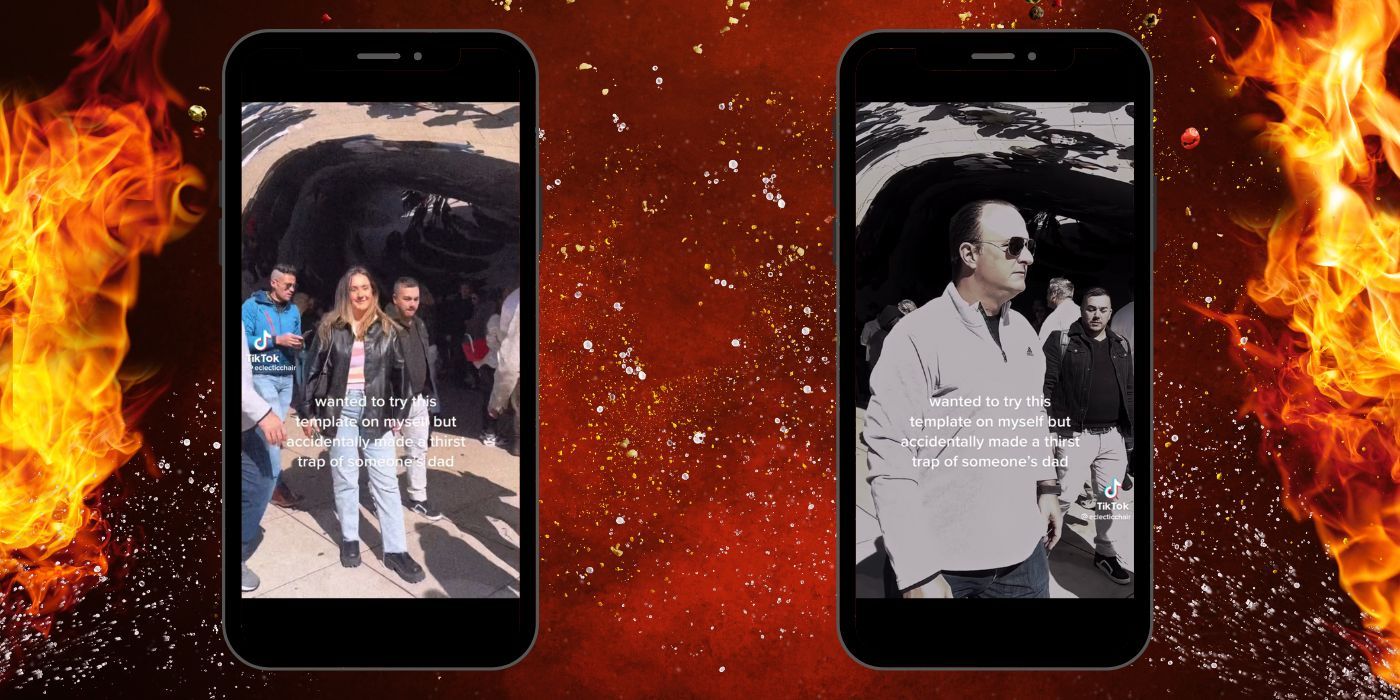 This meme will require a participant. It is best to capture the footage in a public space, so it does not seem obvious it is staged. Of course, the user can get creative with the setting choice. And, user the phone's camera setting instead of TikTok's. Place the phone on a tripod or have someone work as a cameraman to capture the footage. The main subject will be filmed at a distance when the recording begins. Film for five seconds and have the participant walk past the camera. The video should be eight seconds long.
Once the filming is complete, go to TikTok and find a video with the meme. Select the 'CapCut | Try this template' button. Follow the prompts to import the video and select 'Add sound in TikTok.' Use DJ L Beats sound "Where Have You Been x The Hills." In the post editing menu, add the caption 'Wanted to try this template, but accidentally made a thirst trap of…', then continue to describe the participant. Bonus points if the participant is doing something funny and unique while passing through, like Kane Ratan's video where he is the 'guy eating a waffle.'
The 'I Accidentally Made A Thirst Trap' meme has comparable viral potential to last year's 'I Never Meant To Break Your Heart' trend, so join in while the hype is still hot. Don't have a willing collaborator? Try TikTok's Twin Effect Challenge instead.
MORE: Closed Eyes Challenge: How To Participate In The Viral TikTok Prank
Sources: eclecticchair / TikTok , kaneratan / TikTok