House of the Dragon showrunner Miguel Sapochnik reportedly quit the critically acclaimed series after HBO refused hire his wife as a fellow producer. The series, taking place almost two centuries before the events of Game of Thrones, focuses on the internal war for succession within House Targaryen. House of the Dragon season 1 came to close this past October, and season 2 is currently in development. Before the show's freshman run even came to a close, news broke that Sapochnik, who acted as co-showrunner alongside Ryan Condal, would be departing House of the Dragon ahead of season 2.
According to a report from Puck (via IndieWire), Sapochnik abruptly left House of the Dragon when his wife, Alexis Raben, and her involvement as a producer on the show caused clashes with the heads of HBO. He wished for Raben to continue as a producer into season 2, but the network rejected this due to Raben's lack of experience. A mediator was even brought in to deescalate the situation. Sapochnik later quit the series and fired his agents at WME, moving over to CAA with his wife. Raben was also seen onscreen in House of the Dragon season 1, playing Talya, a lady-in-waiting to Queen Alicent (Olivia Cooke).
Related: 10 Strongest Warriors In Game Of Thrones & House Of The Dragon
What's Next For House of the Dragon Season 2?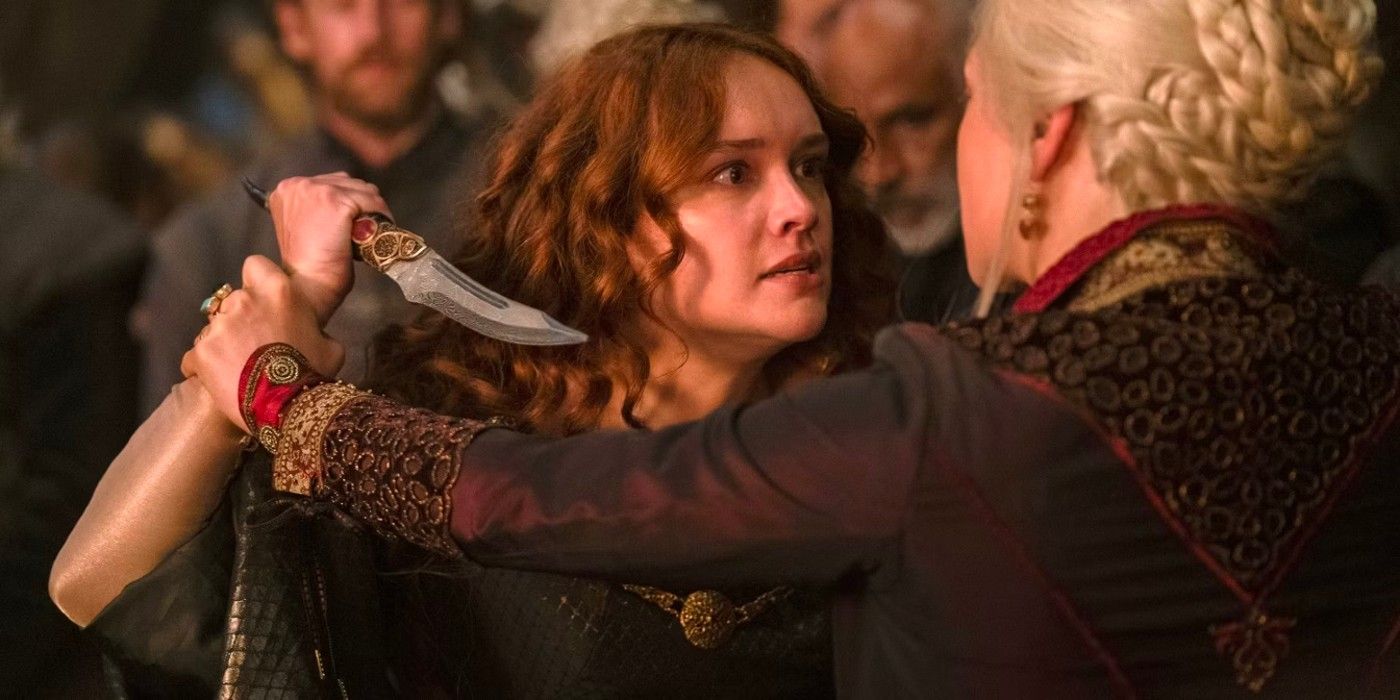 One wonders if Sapochnik's short-lived involvement was a strong reason as to why season 1 of the Game of Thrones prequel series was so well-received by critics and audiences, as he had a hand in a number of the original show's most memorable moments. Nevertheless, fellow Game of Thrones alum Alan Taylor will now join the series as a director and producer. While House of the Dragon will not return until 2024 at the earliest, many have begun to speculate about what season 2's story will entail. If the series keeps along with author George R.R. Martin's source novel, Fire & Blood, it seems likely that prominent characters like Cregan Stark will be introduced as the Dance of the Dragons gets underway.
However, one of the biggest lingering plot points still is how Rhaenyra Targaryen (Emma D'Arcy) will react to the death of her son, Lucerys Velaryon (Elliot Grihault), at the hands of Aemond Targaryen (Ewan Mitchell). House of the Dragon season 2 may pick up right after Rhaenyra learned of his death and show her immediate reaction in great deal. After the dramatic time jumps of season 1, Condal confirmed that House of the Dragon will slow down its timeline considerably going forward, so it seems likely that audiences will get to see how Rhaenyra processes this latest lost. If there is a time jump, it could be minimal.
Whatever the case may be for House of the Dragon season 2, it is certain it will be moving forward without one of its original creators. It isn't yet clear how Sapochnik's departure will affect the series, but with Martin's novel in place, there should be a clear creative path forward. Only time will tell once House of the Dragon season 2 premieres.
Next: HOTD's Original Aegon Coronation Plan Shows It Messed Up With Rhaenys