With Creed III, first-time director and lead star, Michael B. Jordan has made his intentions clear to take the franchise in a new direction. When the spin-off to Sylvester Stallone's milestone sports drama, Rocky, was announced fans were skeptical, but Jordan came, and he conquered the fans' hearts and spun a new franchise as Adonis "Donnie" Creed, son of Rocky's best friend Apollo Creed (Carl Weathers). Now with the third installment, the anticipation and excitement are undoubtedly quite high.
To tease fans further, USA Today has unveiled a new image from the upcoming feature which sees Donnie engaged in another fight in the boxing ring. While the new antagonist of the feature is played by Jonathan Majors, it's not him Donnie is facing off in the new image. Jordan looks menacing as Donnie and the overall feel of the image promise more high-octave fights to come in the upcoming feature.
In Creed III, we'll see a Donnie who is at the peak of his career and is thriving in his family life. Things take a turn when Damian (Majors), his childhood friend and former boxing prodigy resurfaces after serving time in prison. Damian is a fighter who has nothing to lose and is eager to prove that he deserves his shot in the ring. To settle the score in the ring, Adonis will have to put his future on the line.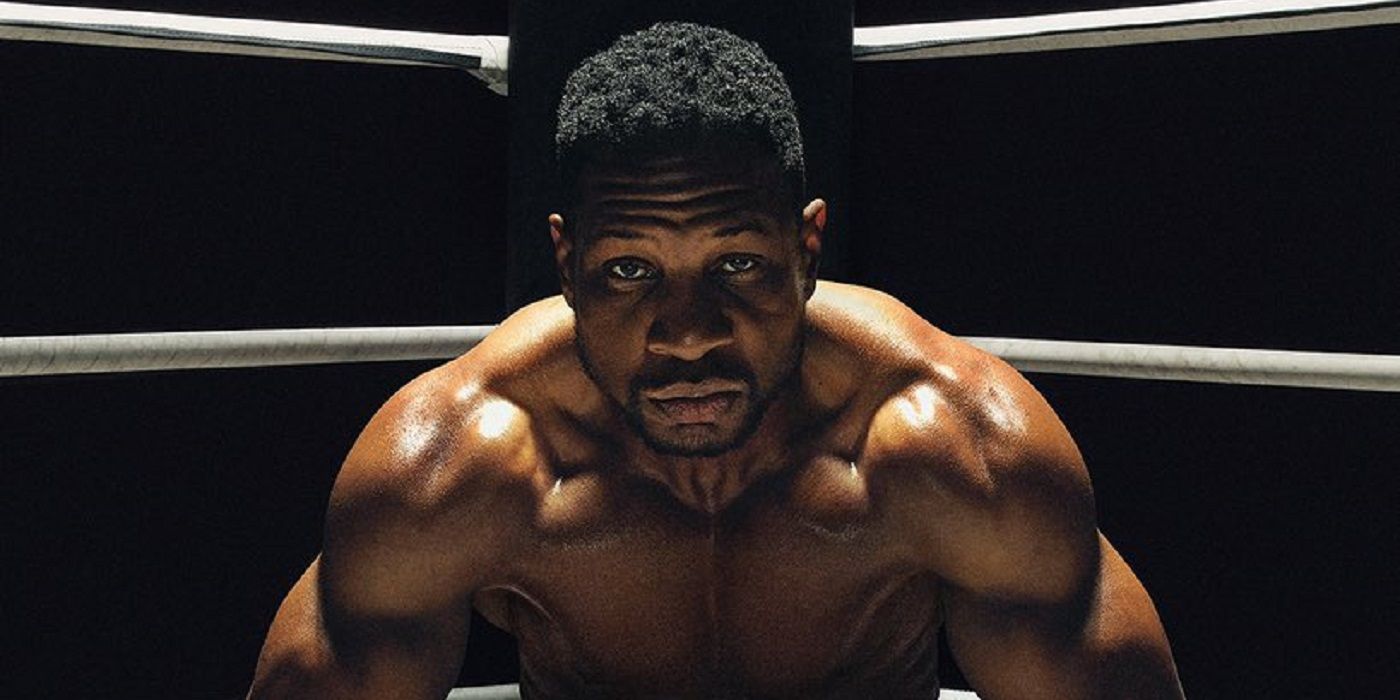 RELATED: 'Creed III': Cast, Release Date, and Everything We Know So Far About Michael B. Jordan's Directorial Debut
​​​​​​With Creed III, Jordan looks to further build on Donnie's emotional arc that's been built with the past two installments. In a previously released featurette, the actor/director noted that the upcoming feature is not "just your typical boxing movie." Jordan explained, "We really wanted to take advantage of the emotional journey of the characters and put that into the ring and have it pay off in a physical way. The upcoming feature will put Donnie to the ultimate test as he faces off against a nemesis who has a personal score to settle and will do anything just not to win the fight but to destroy Donnie and everything he has worked for.
Jordan directs from a screenplay written by Keenan Coogler and Zach Baylin. Along with Jordan and Majors, the movie features Tessa Thompson as Donnie's wife Bianca Taylor, Wood Harris as Tony "Little Duke" Evers, Florian Munteanu as Viktor Drago, and Phylicia Rashad as Mary Anne. Furthermore, Tony Bellew will reprise his role as Ricky Conlan from the first film.
Creed III debuts in theaters on March 3, you can check out the new image below: