Thrillers are, by and large, some of the most popular shows in the world. After all, who doesn't enjoy the delightful suspense, the gut-wrenching fear of what's going to happen next, and the wonderful feeling of a surprise twist you never saw coming? No wonder Netflix has so many great thriller shows on their catalog. But it's not like they're all the same, just because they're lumped into the same genre. Even if you've got a list of interesting shows that you think you might like to watch, there's still the agonizing indecision that everyone goes through before choosing their thriller fix. You need something that fits your mood, or something you can watch with others. And even when you've vaguely decided what sort of show you're craving, there's still a ton of great content to browse through.
Well, we've decided to make things a bit easier for you with this handy guide that'll help you find the perfect Netflix thriller shows available in the U.S. We've pored over the library and assembled this list of some of the best thriller shows currently available for streaming, and we've got everything from classics to hidden gems to new releases and more.
Looking for more suspenseful content? Check out our list of the best thriller and psychological thriller movies on the platform, the best supernatural thriller shows, or the best shows on Netflix.
Editor's note: This article was updated January 2023 to include The Recruit.
RELATED: The Best Thrillers on HBO Right Now
You (2018-present)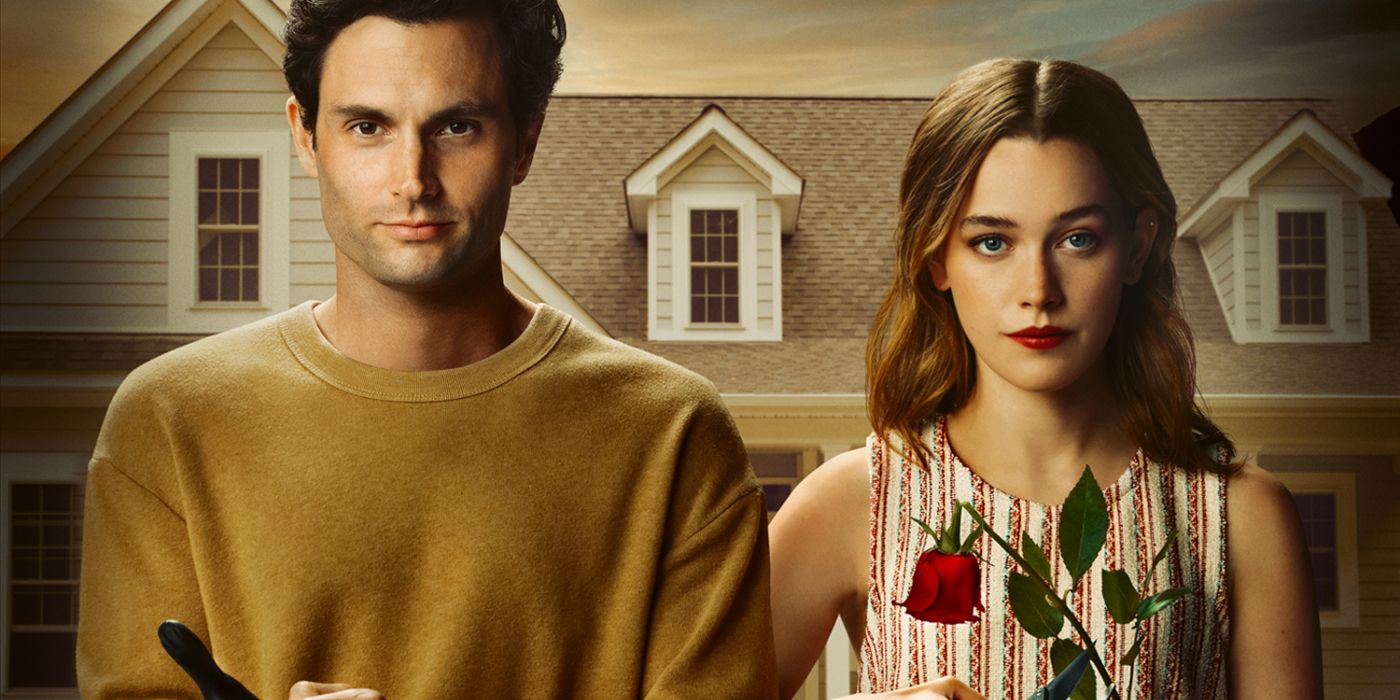 Creators: Greg Berlanti and Sera Gamble
Cast: Penn Badgley, Elizabeth Lail, Victoria Pedretti, Shay Mitchell, Dylan Arnold, Scott Speedman, Jenna Ortega, Tati Gabrielle, Ambyr Childers, Nicole Kang, Kathryn Gallagher
Told from the perspective of self-proclaimed romantic Joe Goldberg (Penn Badgley), Youfollows his quest to find the perfect girl.Joe goes to great (creepy) lengths to prove his love to the women who catch his eye throughout the series. He's willing to stalk, kidnap, and murder to get them to fall for him. As much as you don't want to root for someone with such questionable moral standards, the series makes it hard not to hope that things work out for Joe. Through voiceover narration, we get to hear Joe's thoughts and how he rationalizes his actions. Badgley brings a charm to the character that makes him attractive and likable despite everything we watch him do. Like Joe, You gets more and more unhinged as the series progresses – the deaths get bloodier, the coverups get complicated, and the breakups become deadly. — Brynna Arens
The Recruit (2022-present)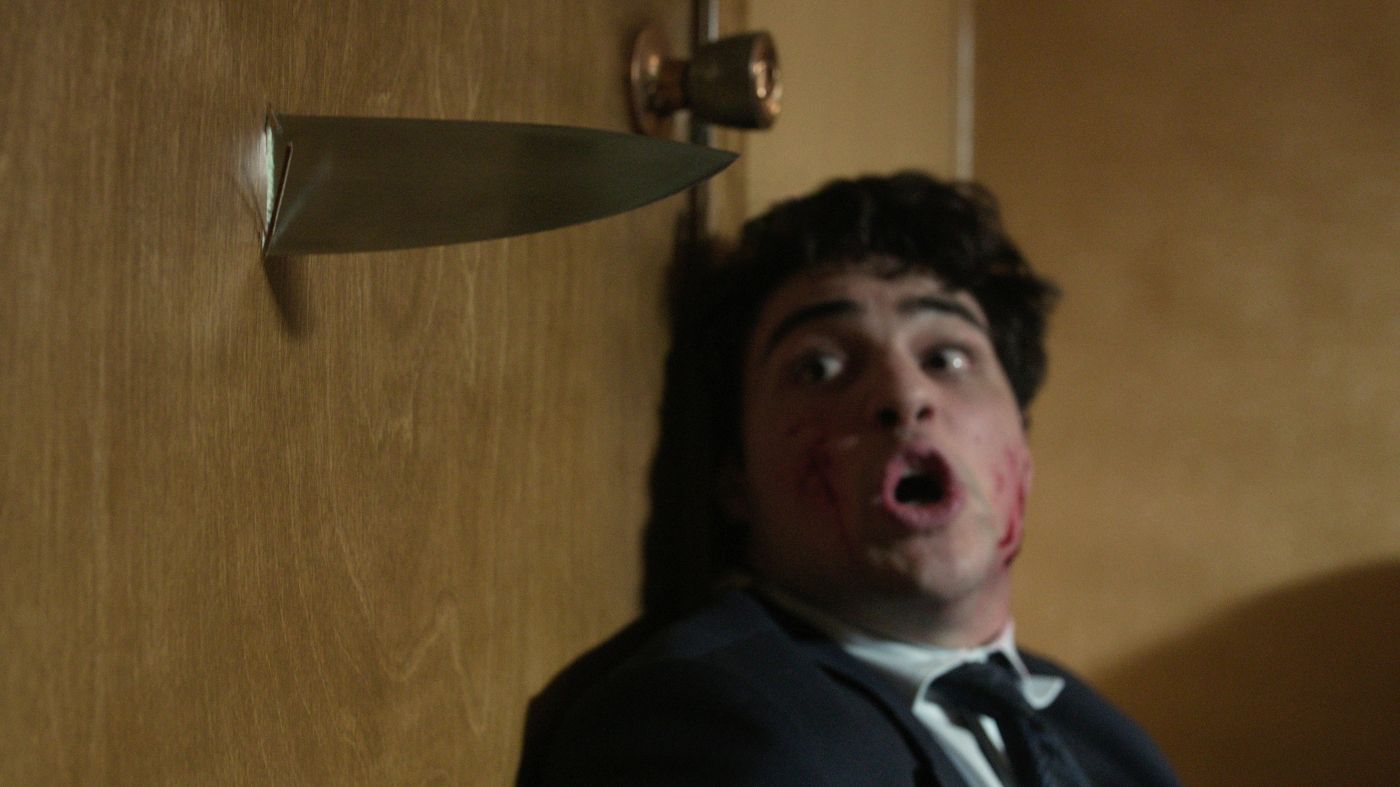 Creator: Alexi Hawley
Cast: Noah Centineo, Katharine King So, Alexandra Petrachuk, Vondie Curtis-Hall
The Recruit is a clever and exciting action drama from The Rookie creator Alexi Hawley and starring Black Adam's Noah Centineo. Like Hawley's other projects, The Recruit stems from a simple central plot – an inexperienced central intelligence lawyer who finds himself thrown into the deep end of international espionage – but evolves into an ensemble of talent once Vondie Curtis-Hall, Angel Parker (The Rookie), and Kristian Bruun (Orphan Black) grace the screen. Infused with Hawley's undeniable quick-wit comedy style, The Recruit exposes viewers to the raw talent of its star (Centineo), who seamlessly transitions from awkward CIA newbie to combat-ready superspy. – Yael Tygiel
Keep Breathing (2022)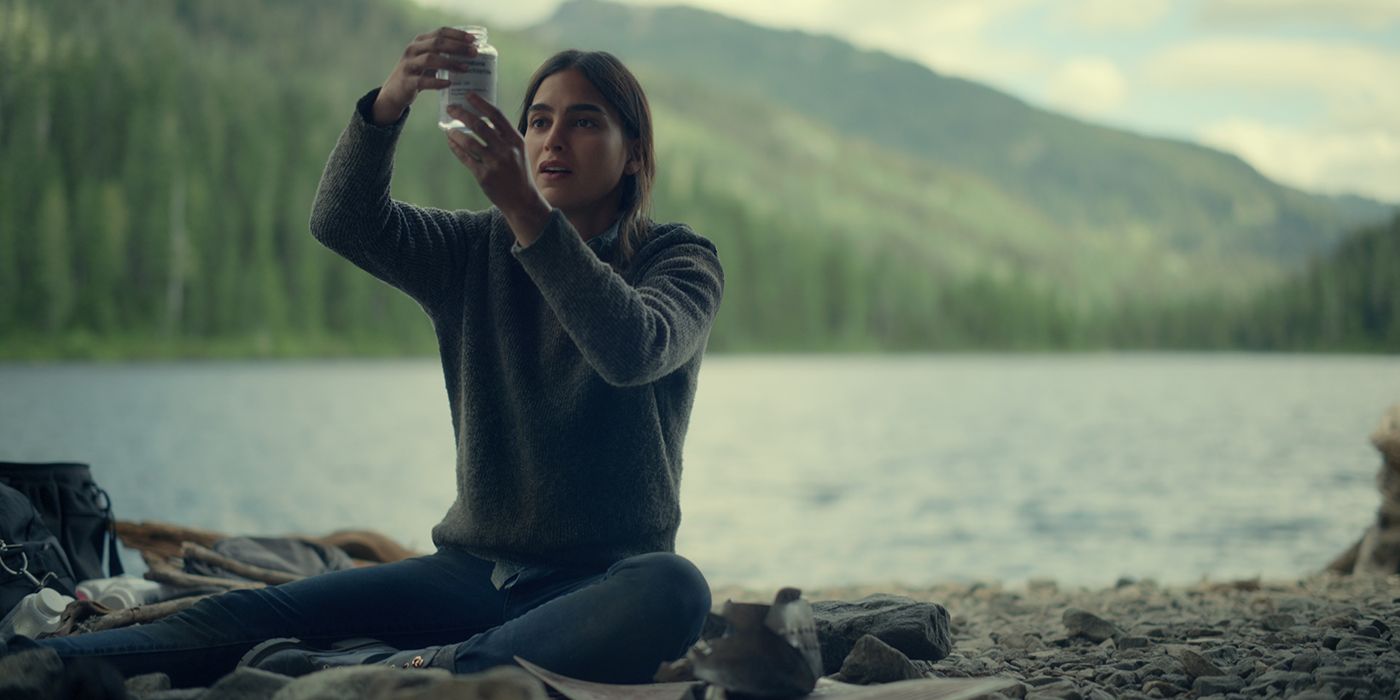 Creators: Martin Gero, Brendan Gall
Cast: Melissa Barrera, Jeff Wilbusch, Florencia Lozano, Austin Stowell
Keep Breathing is an intense new survival series from Netflix. Competing with the recently canceled Amazon series The Wilds and Showtime's hit drama Yellowjackets, Keep Breathing also depicts the survivor of a plane crash. In Keep Breathing, Melissa Barrera (Scream) stars as Liv, a smart and ambitious attorney who finds herself bracing the Canadian wilderness alone. Featuring a supporting cast including Jeff Wilbusch (The Calling) and Austin Stowell, Keep Breathing is created by a collaboration from Blindspot's Brendan Gall (The Lovebirds) and Martin Gero (Quantum Leap). Gloriously presented with a cinematic scale, Keep Breathing reveals an intimate battle not just against the elements but also against Liv's own mind and memories. – Yael Tygiel
Echoes (2022)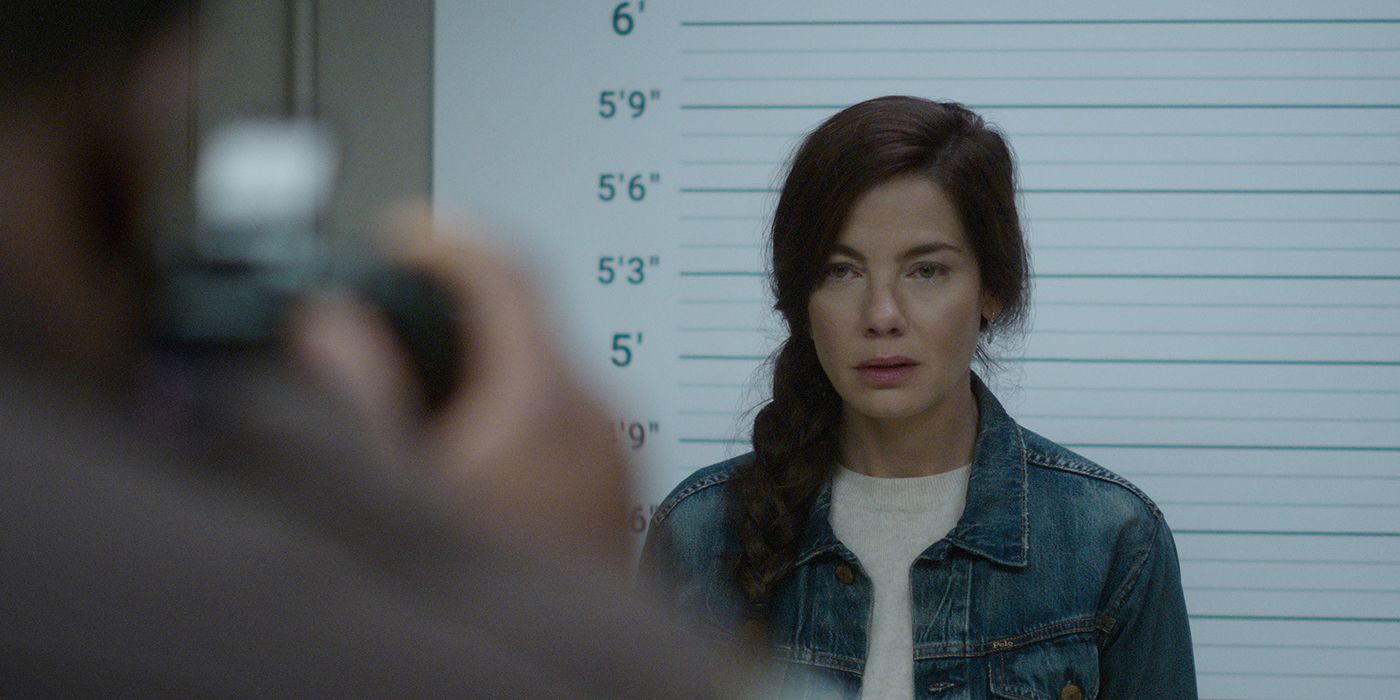 Created by: Vanessa Gazy
Cast: Michelle Monaghan, Matt Bomer, Daniel Sunjata, Ali Stroker, Karen Robinson
A compelling mystery thriller, Echoes revolves around twins Leni and Gina (both played by Michelle Monaghan) who share a shocking secret: they've been switching lives since they were children. As adults still leading this double lives, this means they share two houses, husbands, and even a kid. When one of them goes missing, however, things are thrown into chaos. You're sure to be kept guessing and theorizing through every minute of this twisty limited series. – Taylor Gates
The Lincoln Lawyer (2022-present)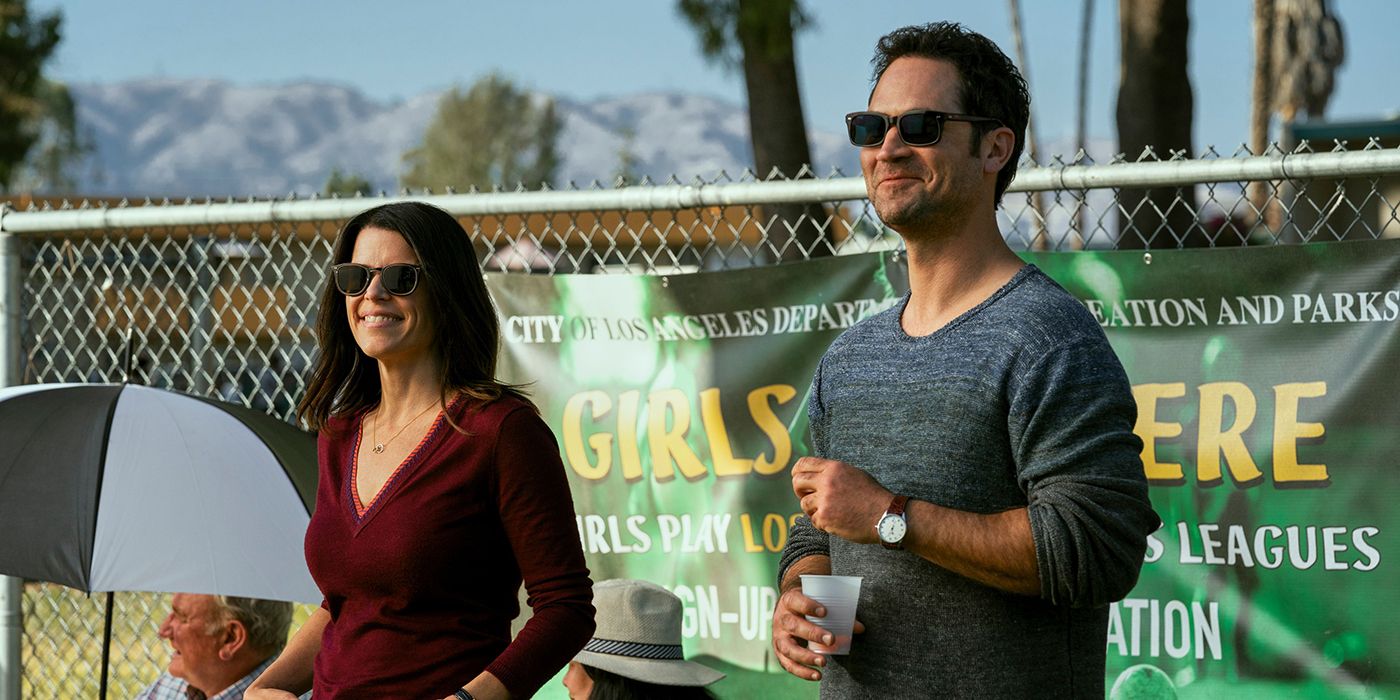 Created by: David E. Kelley
Cast: Manuel Garcia-Rulfo, Neve Campbell, Becki Newton, Jazz Raycole, Angus Sampson, Christopher Gorham
Suspenseful, riveting, and constantly surprising, The Lincoln Lawyer is a thrilling legal drama. Manuel Garcia-Rulfo's stellar embodiment of Mickey Haller grounds the show that revolves around the criminal defense attorney and recovering addict running his practice out of his town car. There are plenty of other star turns in addition to Garcia-Rulfo, too, including standouts Neve Campbell as Maggie McPherson, a criminal prosecutor who happens to be Haller's ex-wife. The Lincoln Lawyer will have you on the edge of your seat from the first second to the final frame with its polished aesthetic, intriguing characters, and twisty, unpredictable plot. – Taylor Gates
Squid Game (2021-present)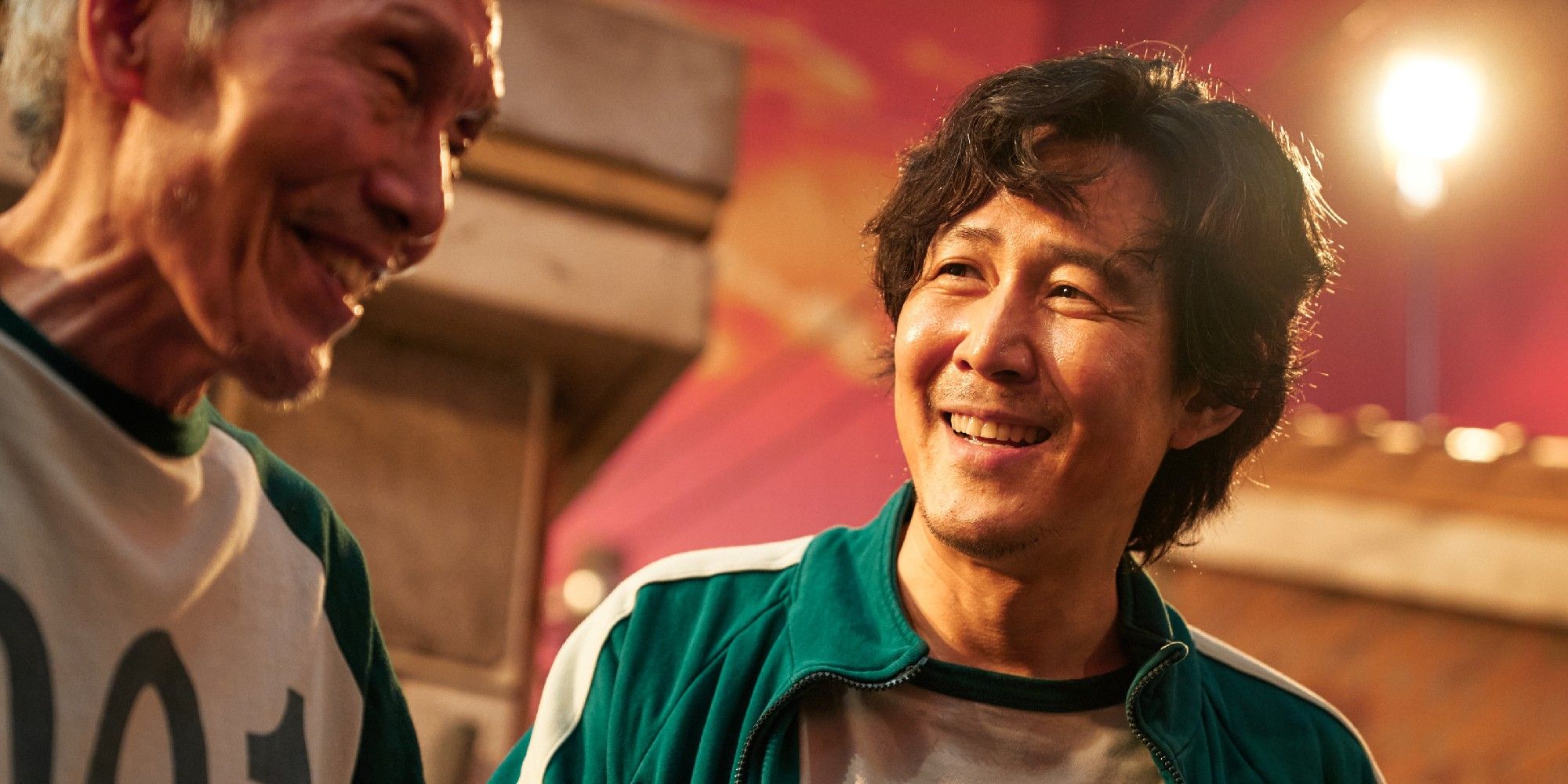 Creator: Hwang Dong-hyuk
Cast: Lee Jung-jae, Park Hae-soo, Wi Ha-Joon
The hit series that inspired a million memes and an explosion of costumes, Squid Gameis more than just a pop culture craze — it is a sharply written exploration of class inequality that cuts deep. It is all built around a survival game where a group of unsuspecting adults are given an invitation to compete in a variety of children's games for cash. The catch is that if you lose, you die. While this may sound familiar to a whole host of other similarly premised stories you've seen before, it quickly makes clear that it is both a great deal darker and more creative in its execution. Grounded yet gruesome, it shows how desperate the world has become for those at the bottom when left with limited options to survive. Visually vibrant and tonally grim, it is a show that remains one of the better things the platform has created in recent memory. By the time it all comes to a close, the impact it leaves is both insightful and indelible. – Chase Hutchinson
Archive 81 (2022)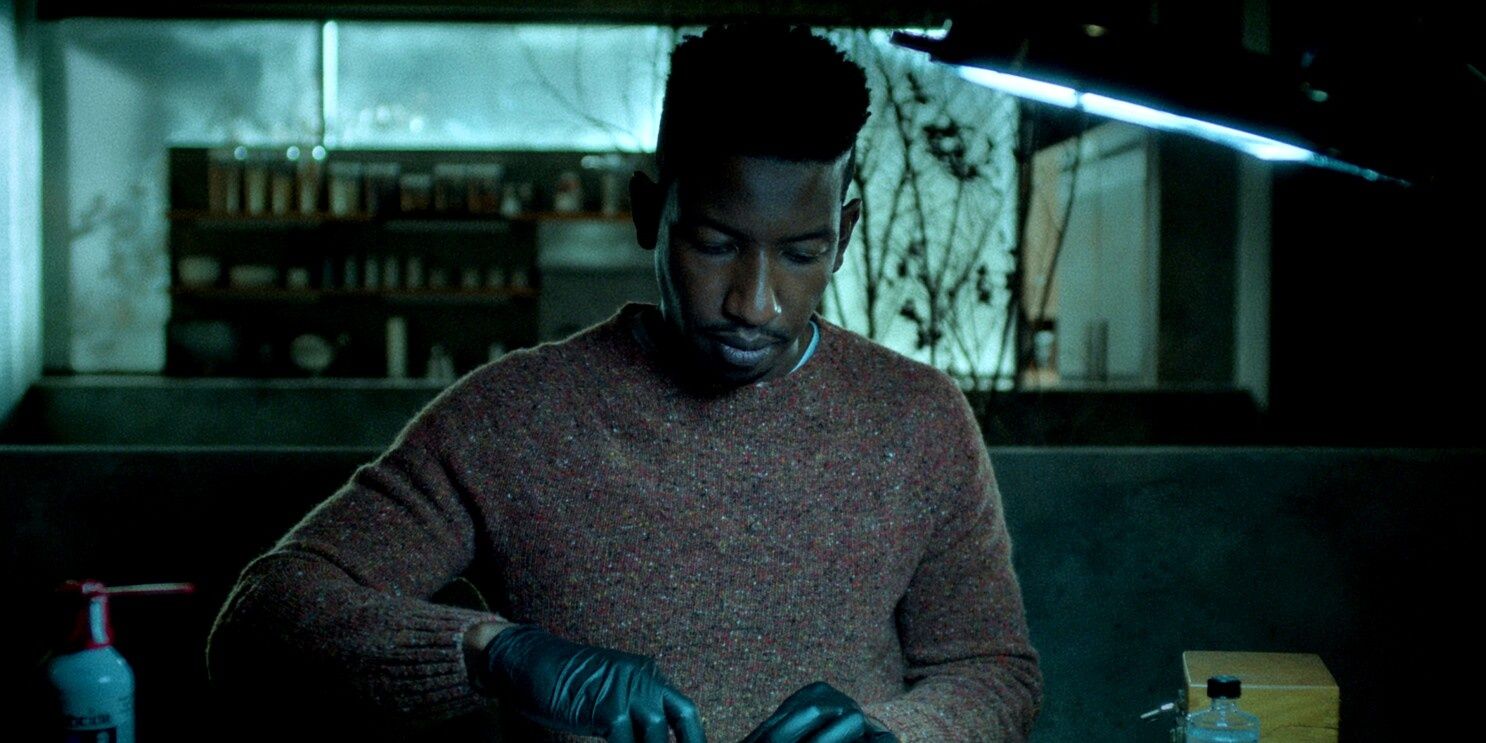 Creator: Rebecca Sonnenshine
Cast: Mamoudou Athie, Dina Shihabi, Evan Jonigkeit, Julia Chen, Ariana Neal, Matt McGory, Martin Donovan
In Archive 81, film archivist Dan Turner (Mamoudou Athie) is hired by the mysterious company L.M.G. to restore footage on video tapes that were damaged in a 1994 fire. As Dan makes his way through the footage, he uncovers a mystery surrounding their owner Melanie Pendras (Dina Shihabi), the Visser apartment building in New York, and the ritualistic cult that she was researching. Things get weird when Dan starts to see a demonic figure in the footage and discovers that he is able to communicate with Melanie in 1994 after watching them. Is the apparition of Melanie a ghost? Does watching the tapes open a portal to the past or another realm? Is Dan simply losing his mind in the isolation of this project? Check out Archive 81 to see just how wild this horror thriller series is. You won't regret it. — Brynna Arens
Outer Banks (2020-present)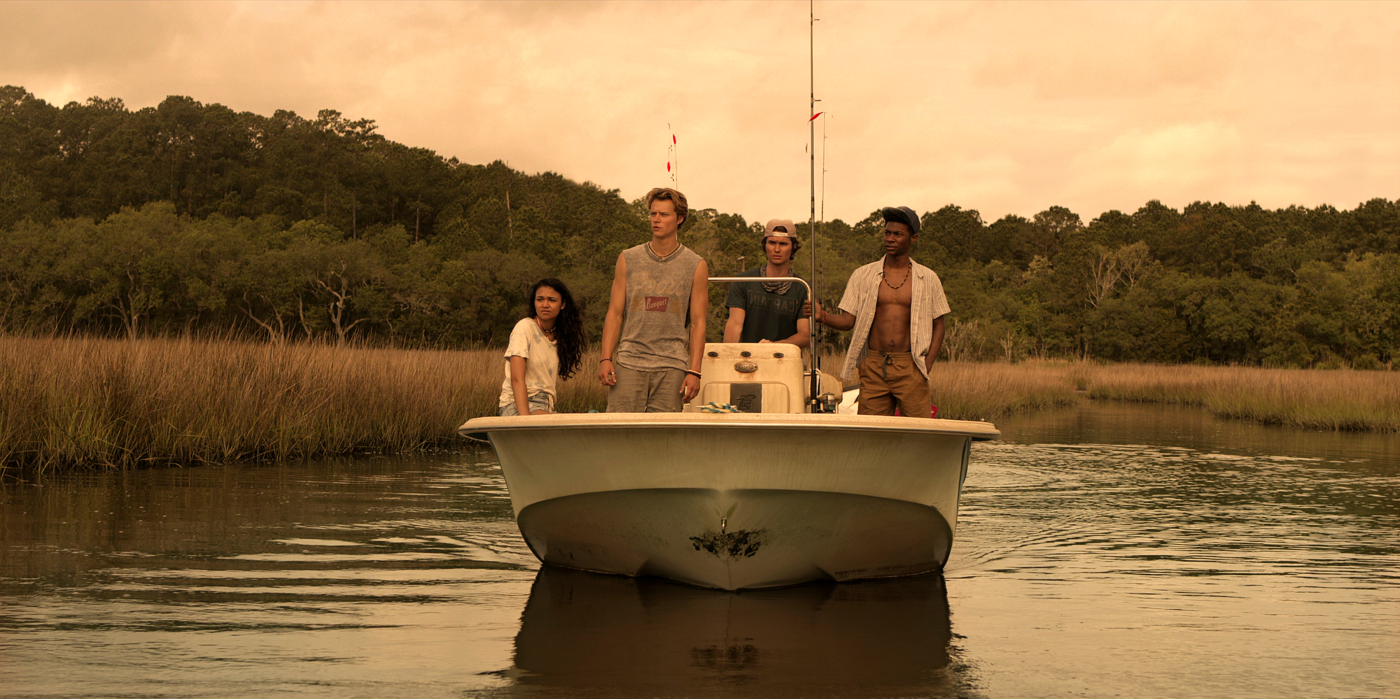 Creators: Shannon Burke, Jonas Pate, Josh Pate
Cast: Chase Stokes, Madelyn Cline, Madison Bailey
A melodrama through and through, Outer Banksis bolstered by its sense of adventure as well as a committed cast that elevates the material. The story is that the father of local kid John B (Chase Stokes) has gone missing. Determined to find him when everyone else tells him that he is dead, he enlists his friends to help him in his pursuit of the truth. Told through John B's narration with his reflections on the world around him, the show is also about the schism between the have and have-nots of the picturesque North Carolina town where they all live. It is a bit more geared toward teen viewers as it often softens some darker aspects. However, it still manages to be an engaging ride that balances nostalgia with a compelling through line that keeps you invested in what will befall our young adventurers. — Chase Hutchinson
Locke & Key (2020-2022)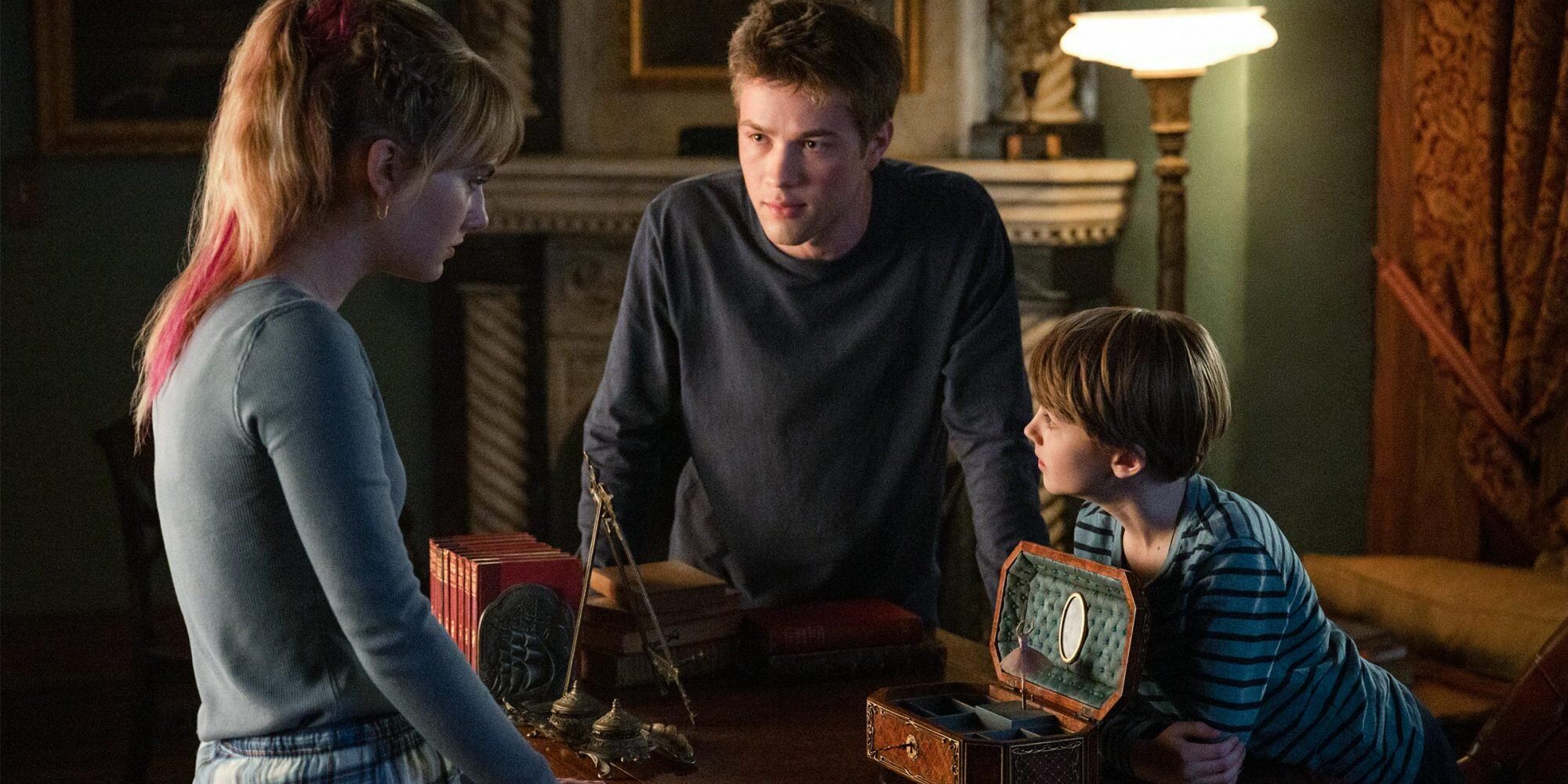 Creator: Meredith Averill, Aron Eli Coleite, Carlton Cuse
Cast: Darby Stanchfield, Connor Jessup, Emilia Jones, Jackson Robert Scott, Laysla De Oliveira, Petrice Jones, Griffin Gluck
Locke & Keyis the long-awaited adaptation of the Eisner Award-winning graphic novel series of the same name by Joe Hill and Gabriel Rodríguez. The show is a mixture of genres, mostly horror and fantasy, but the mystery, suspense and twistsmake it a compelling watch. Following a shocking tragedy, the Locke family move back to their ancestral home in a small town named Matheson. In Keyhouse, the Locke children discover strange keys with magical powers, but they also unwittingly unlock a deadly evil. Can they keep themselves and their loved ones safe? Locke & Key takes a couple of episodes to settle, but once the story finds its stride, this show is riveting. The adaptation of the magical elements from the books to the screen is outstanding, and the showrunners have made an effort to update some graphic novels' more problematic and regressive elements. Fans of the books will still be surprised by the changes in the show, but newcomers will not feel left out. – Monita Mohan
Bloodline (2015-2017)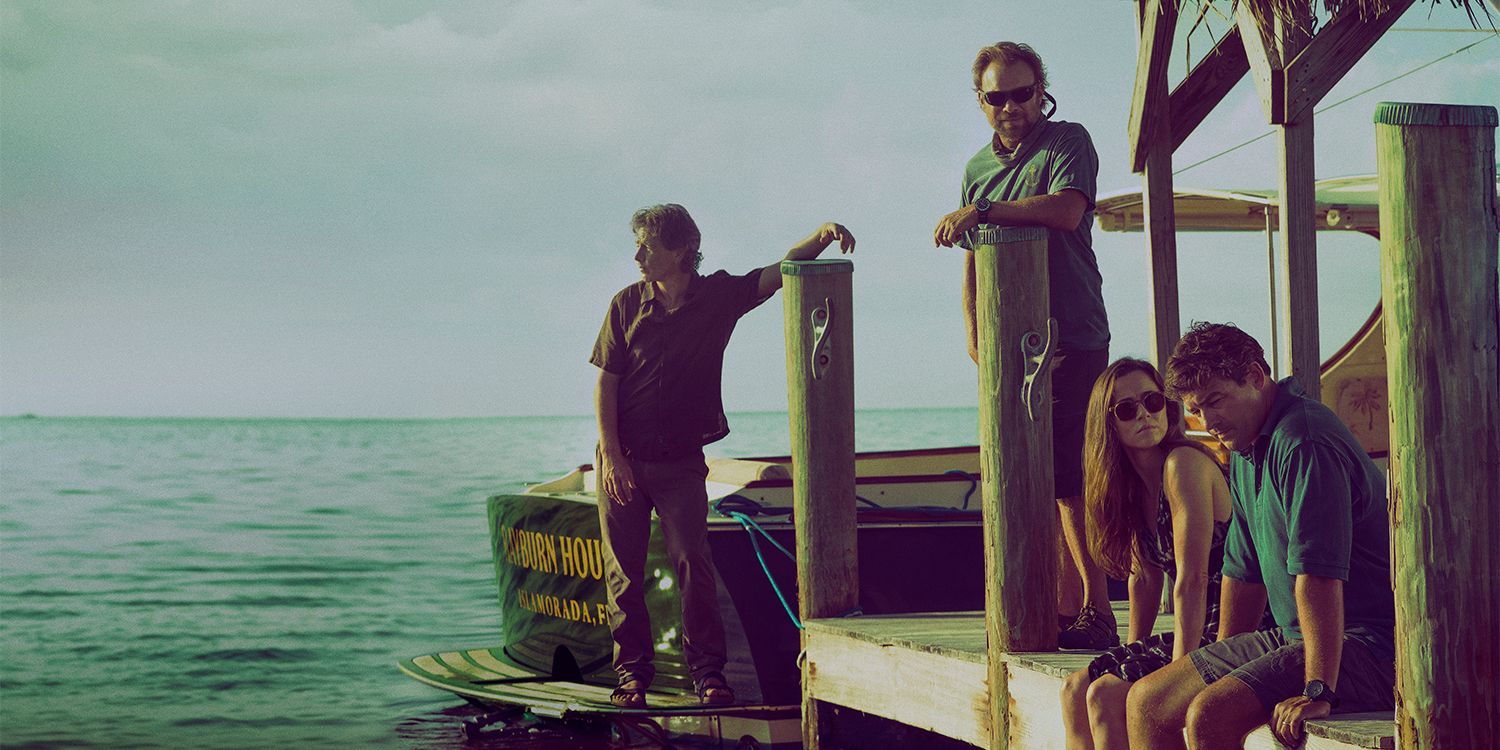 Creator: Todd A. Kessler, Glenn Kessler, Daniel Zelman
Cast: Kyle Chandler, Ben Mendelsohn, Linda Cardellini, Sam Shepard, Sissy Spacek
One of the first Netflix original series in the post-House of Cards era, Bloodlineis a seedy, thoroughly entertaining blend of pulpy melodrama and gripping emotional storytelling. Set on a beachside resort on the Florida coast, Bloodline follows the trials and tribulations of the controversial Rayburn family. The family's most responsible son, John (Kyle Chandler), is a local sheriff who keeps a watchful eye on his older brother, the black sheep Danny (Ben Mendeloshn). Childhood insecurities bubble to the surface when the family reunites. Bloodline may have eventually headed into more ridiculous territory after the excellent first season, but Chandler's nuanced performance never falters. — Liam Gaughan
​​​​​​​Watch on Netflix​​​​​​​
Bodyguard (2018)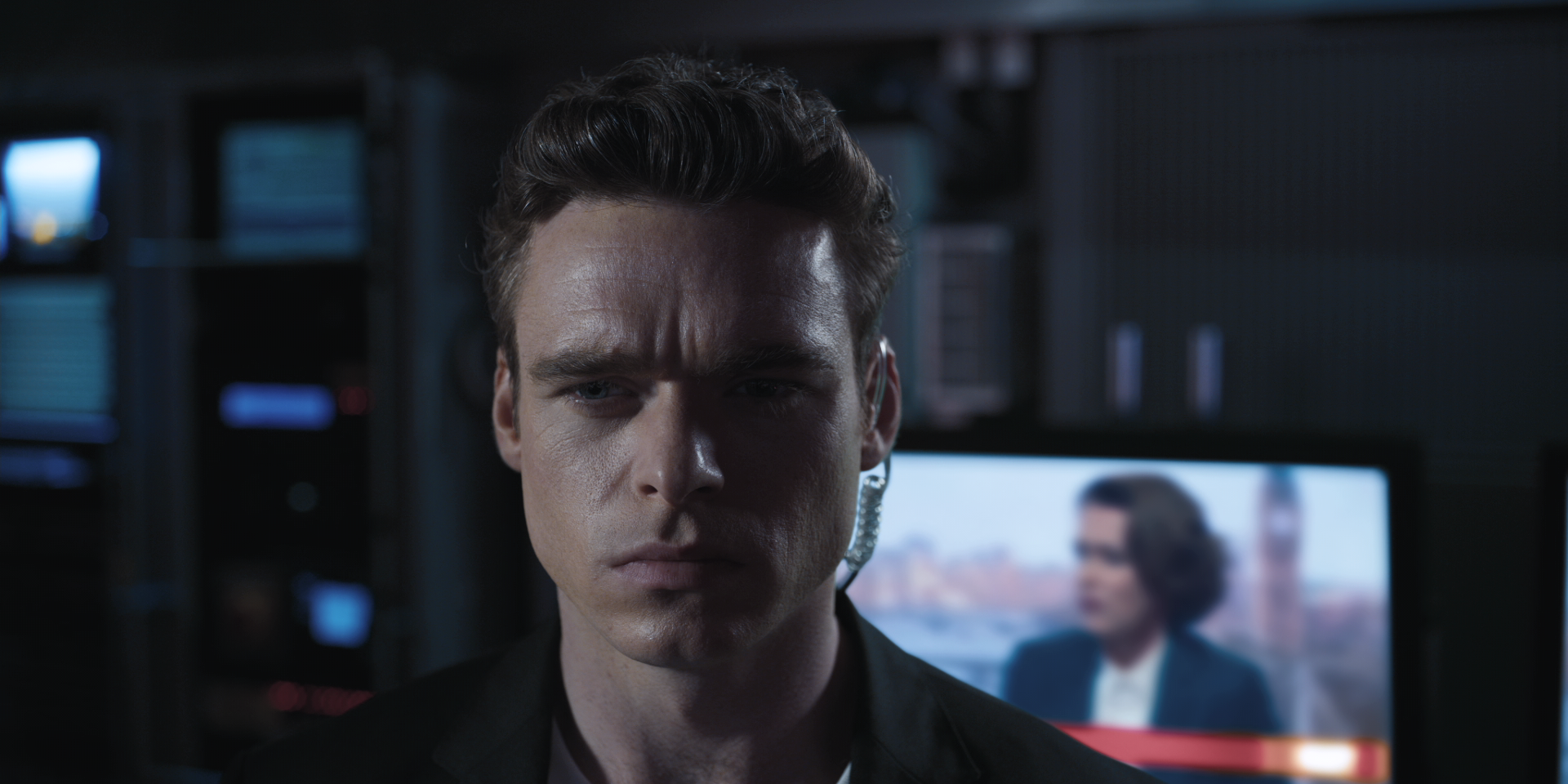 Creator: Jed Mercurio
Cast: Richard Madden, Keeley Hawes, Sophie Rundle, Vincent Franklin, Pippa Haywood
Game of Thrones star Richard Maddenessentially got his James Bond audition in this thrilling BBC miniseries, which became one of the most-watched programs in modern British television. The intense espionage series follows a series of attempted assassination of the enigmatic Home Secretary Julia Montague (Keeley Hawes), who is assigned a new bodyguard after her fiery speeches court public controversy. Madden gives a star-powered performance as Montague's new Personal Protection Officer; he's a former veteran suffering from his trauma, and he's unsure about Montague's ambitions plans for international combat. With only six episodes, Bodyguard is a quick watch, but there's no shortage of twists and turns along the way. –Liam Gaughan
​​​​​​​Watch on Netflix​​​​​​​
The Sinner (2017-2021)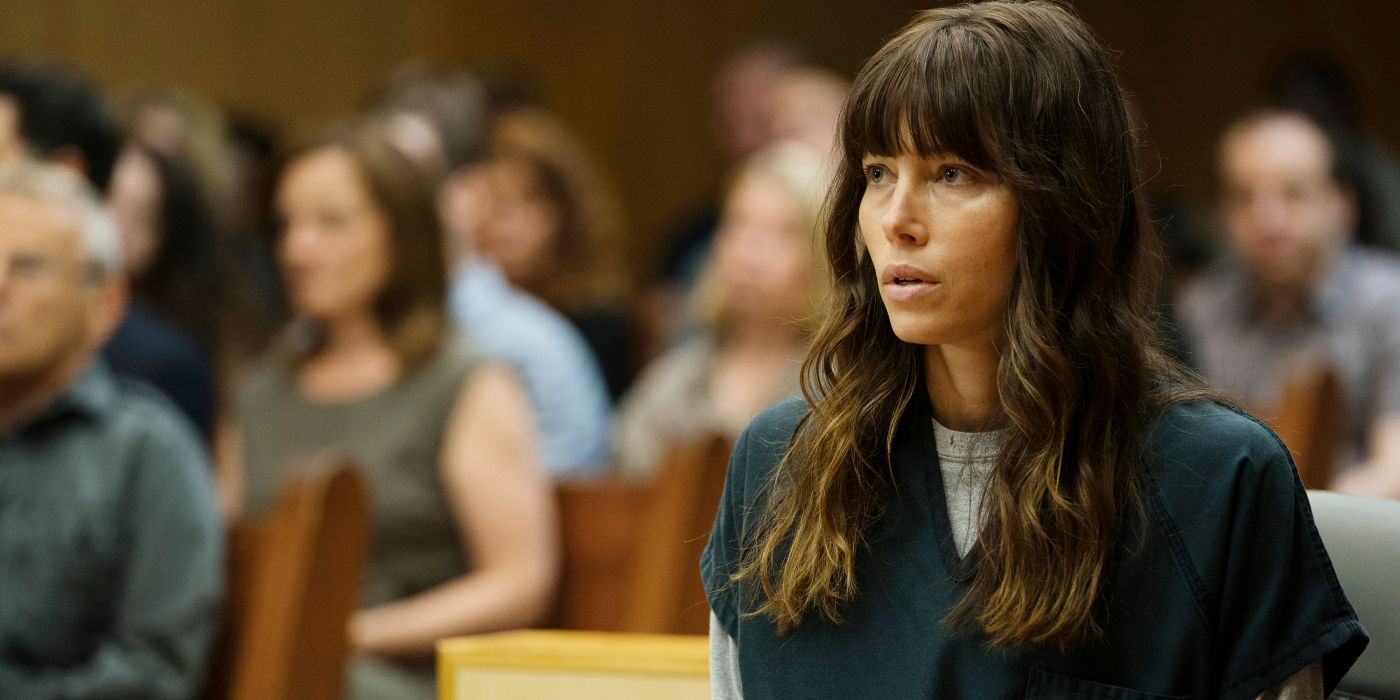 Creator: Derek Simonds
Cast: Bill Pullman, Jessica Biel, Carrie Coon
An enthralling anthology thriller series that is centered around Bill Pullman's deeply flawed Harry Ambrose, The Sinnerfocuses on different violent incidents that then get explored in detail to reveal the depressing realities underpinning all of them. It is more than just a crime procedural as it looks to dig into the nuances of the characters and the path they have taken that led to the horrible inciting incidents. Over four seasons we see everything from cults to widespread cover-ups that hide the uglier aspects of ourselves with a perpetual sense of tension. The first two seasons in particular are buoyed by strong performances from both Jessica Biel and Carrie Coon who build their multifaceted characters with a sense of grace mixed with prevailing tragedy. It is through all of these performances that the show really makes a name for itself as being both distinct and dedicated to telling a variety of darker stories. – Chase Hutchinson
​​​​​​​Watch on Netflix​​​​​​​
Sense8 (2015-2018)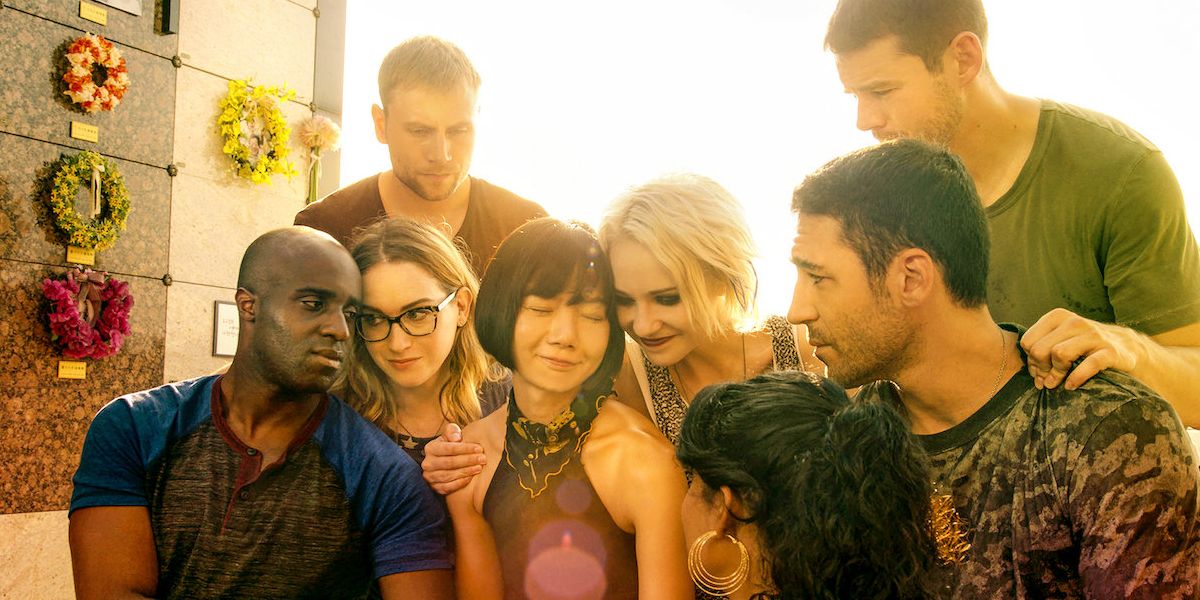 Creator: Lana Wachowski, Lilly Wachowski, and J. Michael Straczynski
Cast: Aml Ameen, Doona Bae, Jamie Clayton, Tina Desai, Tuppence Middleton, Max Riemelt, Miguel Ángel Silvestre, Brian J. Smith, Freema Agyeman, Terrence Mann, Anupam Kher, Naveen Andrews, Toby Onwumere, and Daryl Hannah
Seeing that Sense8 was created by the Wachowskis is, in itself, a big reason to watch the show. After all, the Matrix and Cloud Atlas directors are among the best in their field. But beyond the people behind the camera, the show also boasts an intriguing premise and a truly international story.
Sense8 follows eight strangers around the globe who find that their minds have been connected by a mysterious event. As these "sensates" try to make sense of their new reality, they also have to escape the clutches of an organization hell-bent on destroying them. The international cast includes veteran actors from around the world and the series was filmed in multiple diverse locations including London, Reykjavik, Nairobi, and Mumbai. With two exciting seasons, a two-hour Christmas special, and a two-and-a-half-hour series finale, there's plenty of content here for all your binge-watching needs.
​​​​​​​Watch on Netflix​​​​​​​
Katla (2021-present)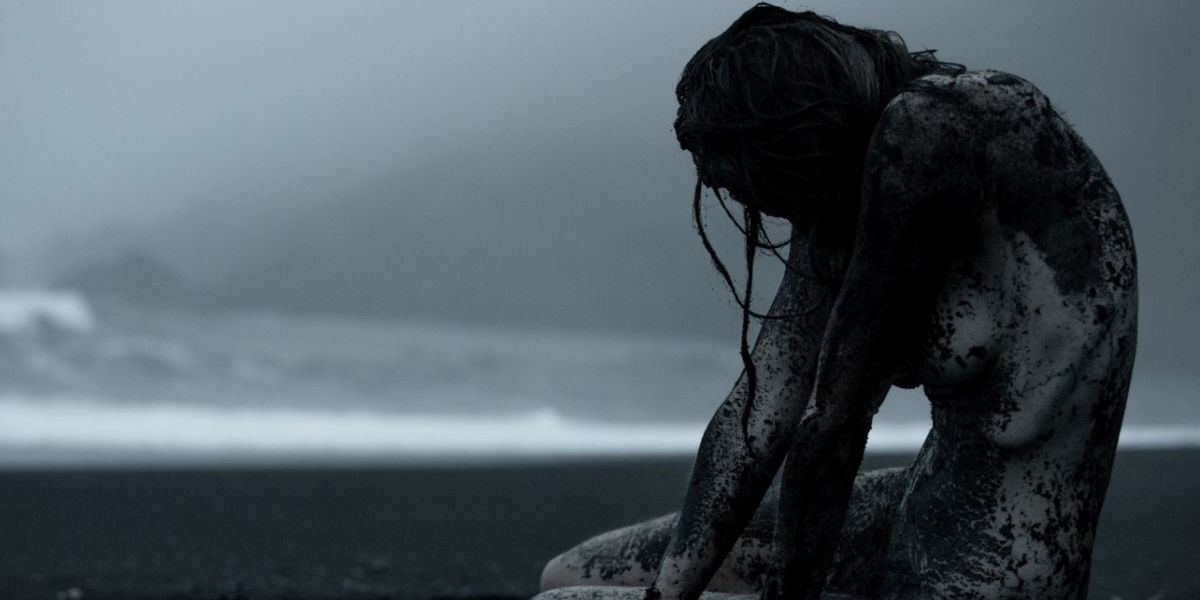 Creator: Baltasar Kormákur and Sigurjón Kjartansson
Cast: Guðrún Eyfjörð, Ingvar Sigurðsson, Björn Thors, Íris Tanja Flygenring, Þorsteinn Bachmann, Aliette Opheim, Sólveig Arnarsdóttir
This Icelandic series is a newcomer on Netflix but it's already proving to be one of the most popular thriller shows on the streaming service. In real life, Katla is the name of an active volcano in southern Iceland that had its last major eruption about a hundred years ago.
The show is set in a town called Vik near this real-life volcano and picks up a year after the volcano undergoes a large eruption. Ravaged by floods and ash clouds caused by the volcano, the town is all but deserted. And when a lost, ash-caked woman arrives in town, it's the first of a series of strange events that hit what's left of the community. And while all that is happening, a volcanologist from Reykjavik struggles to understand the strange data coming from the volcano, which could be a sign of worse things to come.
With a bleak, naturalistic setting and a mind-bending plot, the first eight-episode season of Katla has already become a favorite for thriller fans and it's bound to be a good weekend watch.
​​​​​​​Watch on Netflix​​​​​​​
Travelers (2016-2018)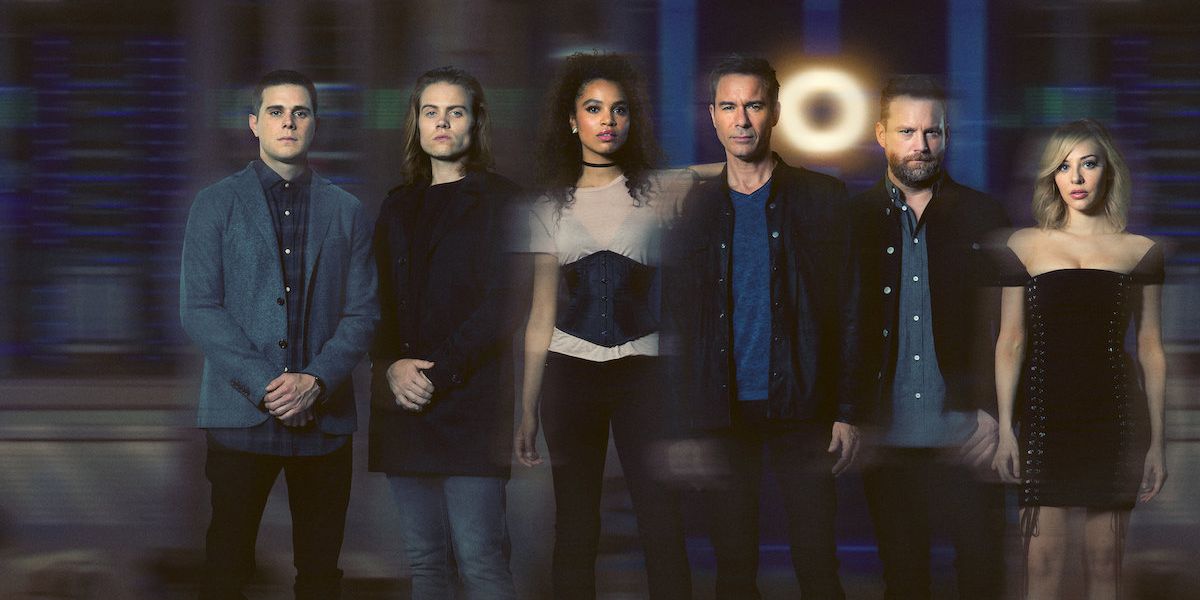 Creator: Brad Wright
Cast: Eric McCormack, Mackenzie Porter, Jared Abrahamson, Nesta Cooper, Reilly Dolman, and Patrick Gilmore
When you pare it down to its bare bones, this Canadian-American series uses a tried and tested premise: time travelers trying to prevent a dystopian future. But Travelers takes this basic concept and turns it into something that's brilliantly unique. The show follows a group of people from hundreds of years in the future whose minds are sent back in time to possess the bodies of people in our present. These "Travelers" work in secret using social media archives and what they know of history to perform missions that they hope will save humanity from their terrible future. Travelers ran for three seasons until it was canceled in 2019 and each of those seasons has had great reviews from both critics and fans.
​​​​​​​Watch on Netflix​​​​​​​
Altered Carbon (2018-2020)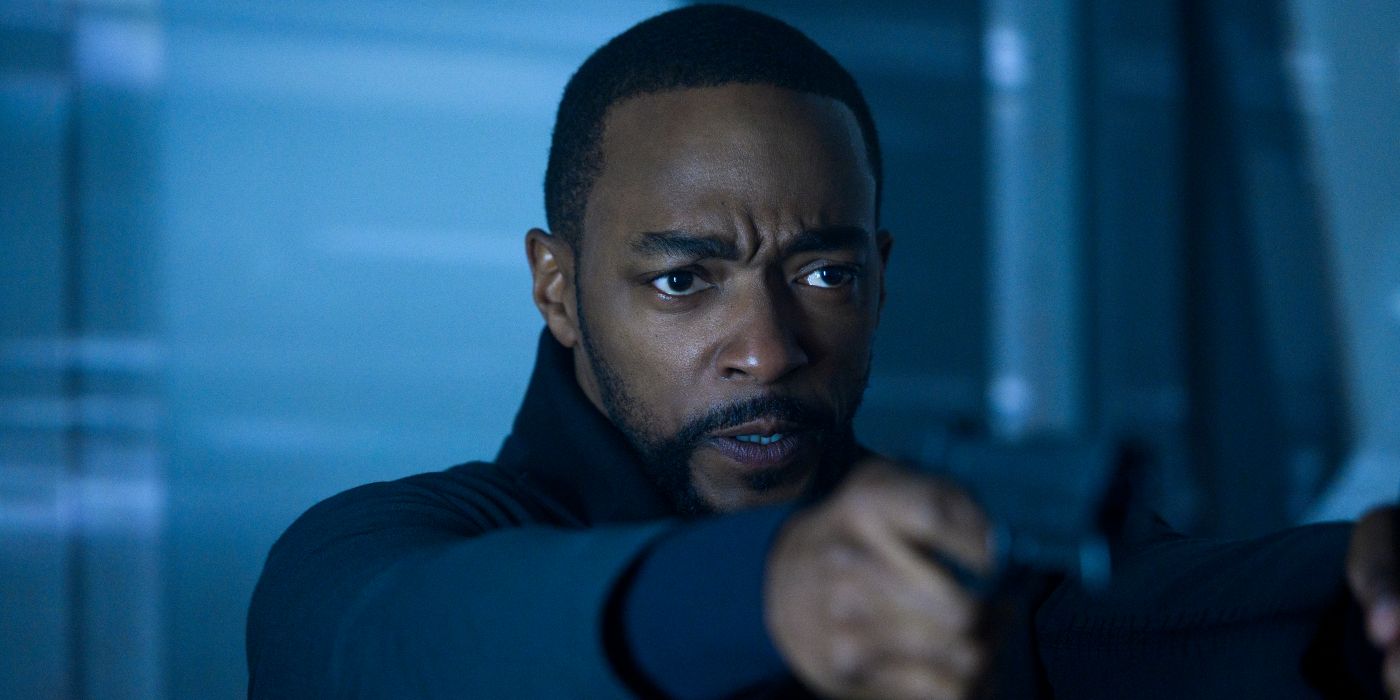 Creator: Laeta Kalogridis
Cast: Joel Kinnaman, Anthony Mackie, Renée Elise Goldsberry, James Purefoy, Martha Higareda, Martha Higareda, Dichen Lachman, Ato Essandoh, Kristin Lehman, Will Yun Lee, and James Saito
Based on the books by Richard K. Morgan, Altered Carbon is set in a far future where consciousness is digitally stored and you can change bodies as easily as swapping clothes – if you have the money for it, of course. This cyberpunk series has everything you could want from an action thriller and its premise allows for a ton of experimentation.
Altered Carbon has two seasons and an anime movie titled Altered Carbon: Resleeved currently available on Netflix. Joel Kinnaman plays the protagonist Takeshi Kovacs in the show's first season while The Falcon and the Winter Soldier star Anthony Mackie essays the role in the second. Kovacs is a man who has been everything from soldier to freedom fighter to a private detective and his conflicted nature provides the bulk of the series' emotional weight. But make no mistake, this is a thriller through and through, with complex conspiracies and twists you'll never see coming.
​​​​​​​Watch on Netflix​​​​​​​
Dark (2017-2020)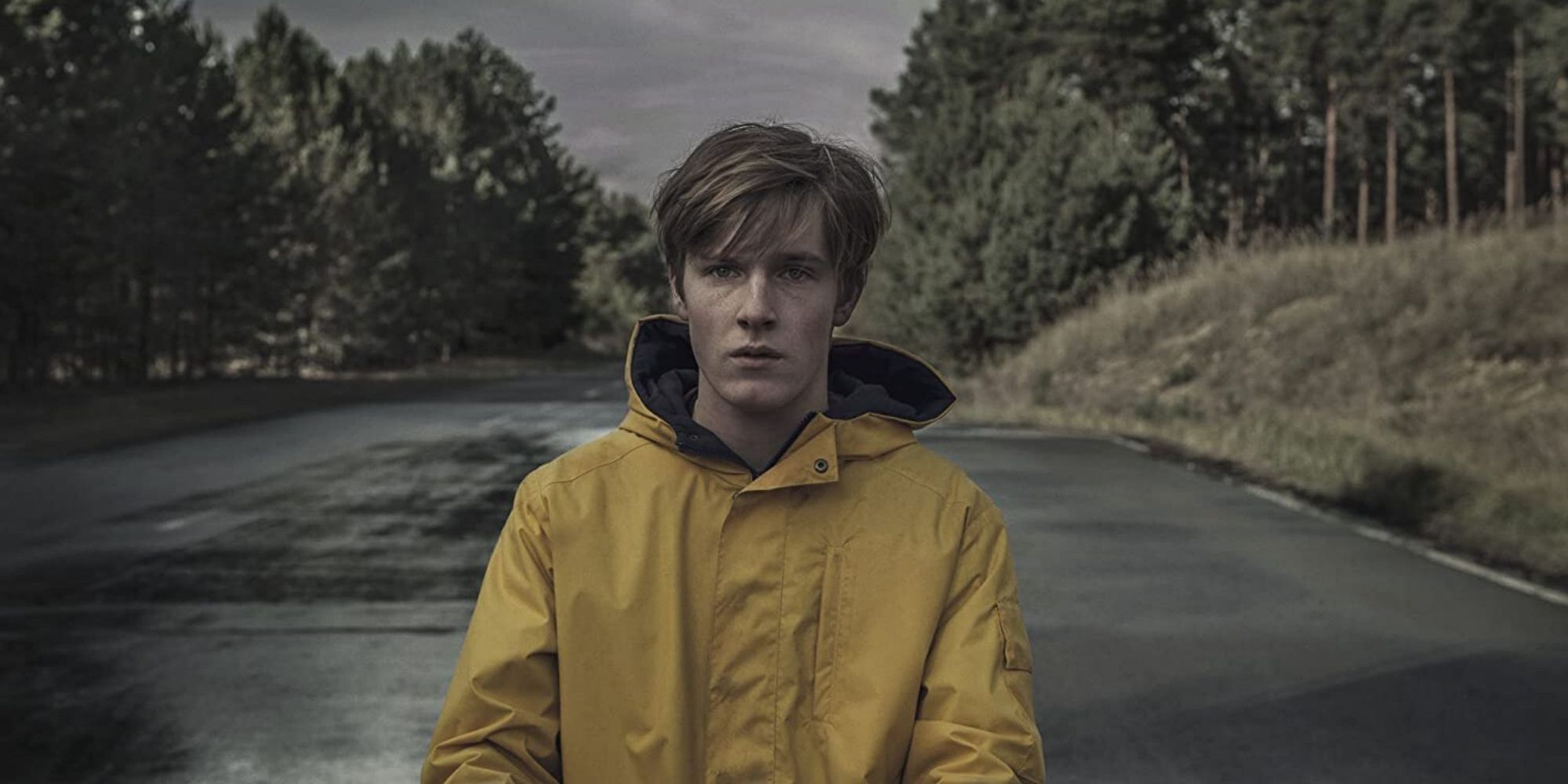 Creator: Baran bo Odar and Jantje Friese
Cast: Louis Hofmann, Julika Jenkins, Andreas Pietschmann, Maja Schöne, Lisa Vicari, Lisa Kreuzer, Dietrich Hollinderbäumer, Jördis Triebel and Oliver Masucci
When it comes to mind-bending sci-fi thrillers that shock your very understanding of the universe, Netflix's first German-language original series Dark is one of the best things you'll find on the streaming service. With three critically acclaimed seasons, Dark is a go-to show for fans of the thriller genre. The series is a must-watch for viewers who enjoy intricate plots involving complex science and twisted inter-personal relationships in equal measure.
Set in a town called Winden, Dark is a multi-generational mystery that covers various time periods and uses a number of classic science fiction concepts. It's an intense psychological drama that deals with four families and the otherworldly conflicts that rip them apart.
​​​​​​​Watch on Netflix​​​​​​​
Ozark (2017-2022)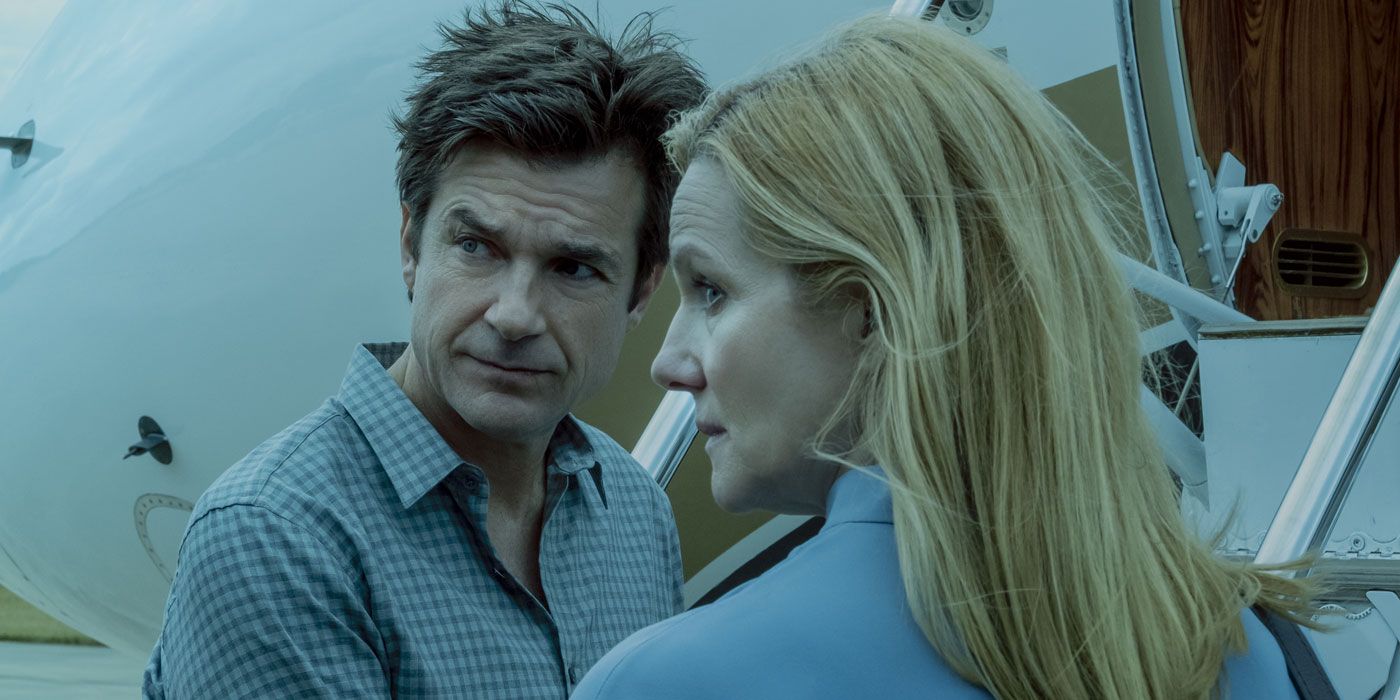 Creator: Bill Dubuque and Mark Williams
Cast: Jason Bateman, Laura Linney, Sofia Hublitz, Skylar Gaertner, Julia Garner, Jordana Spiro, Jason Butler Harner, Esai Morales, Peter Mullan, Lisa Emery, and Charlie Tahan
Ozark is the story of a married couple who relocate with their kids to the Lake of the Ozarks to set up a money-laundering operation. That's the short version.
This award-winning series dives into the underworld of a Missouri town and explores the intense dramatic incidents that are set off by the show's main characters. Jason Bateman stars as Martin "Marty" Byrde, a financial advisor who gets involved with a Mexican drug cartel and finds himself in over his head. Laura Linney plays Marty's wife Wendy, who has to deal with the fallout of her husband's desperate decisions.
With three critically acclaimed seasons on Netflix and a fourth and final one on its way, Ozark has plenty of great content to offer its legions of fans, both old and new.
Mindhunter (2017-2019)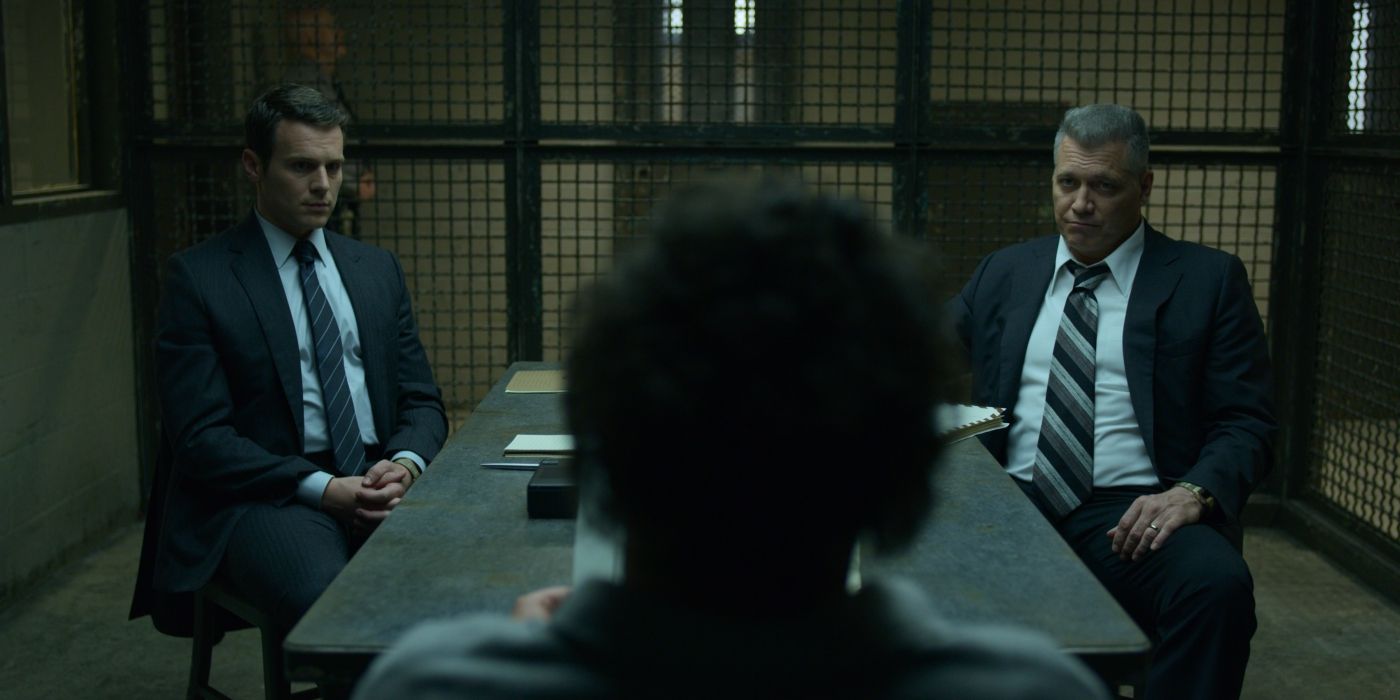 Creator: Joe Penhall
Cast: Jonathan Groff, Holt McCallany, and Anna Torv
In the late 1970s, the FBI formed a Behavioral Science Unit that interviewed convicted serial killers to understand the mind of a criminal. Mindhunter is the story of that unit.
The series is based on Mindhunter: Inside the FBI's Elite Serial Crime Unit, a 1995 true crime book written by John E. Douglas and Mark Olshaker. Mindhunter weaves fact and fiction together, with the stories of real-life serial killers thrown into the mix. Netflix has two seasons of Mindhunter available in the US, the first with ten episodes and the second with nine.
The show focuses on the early days of criminal psychology and many of the characters are based on real people. Mindhunter is a great watch, both for thriller fans and for people with a love of history and true crime – not to mention cinephiles. The series is executive produced by Charlize Theron and David Fincher, who directed seven episodes and essentially served as showrunner on the series.
RELATED: David Fincher Offers Hope for 'Mindhunter' Season 3: "At Some Point I'd Love to Revisit It"
The OA (2016-2019)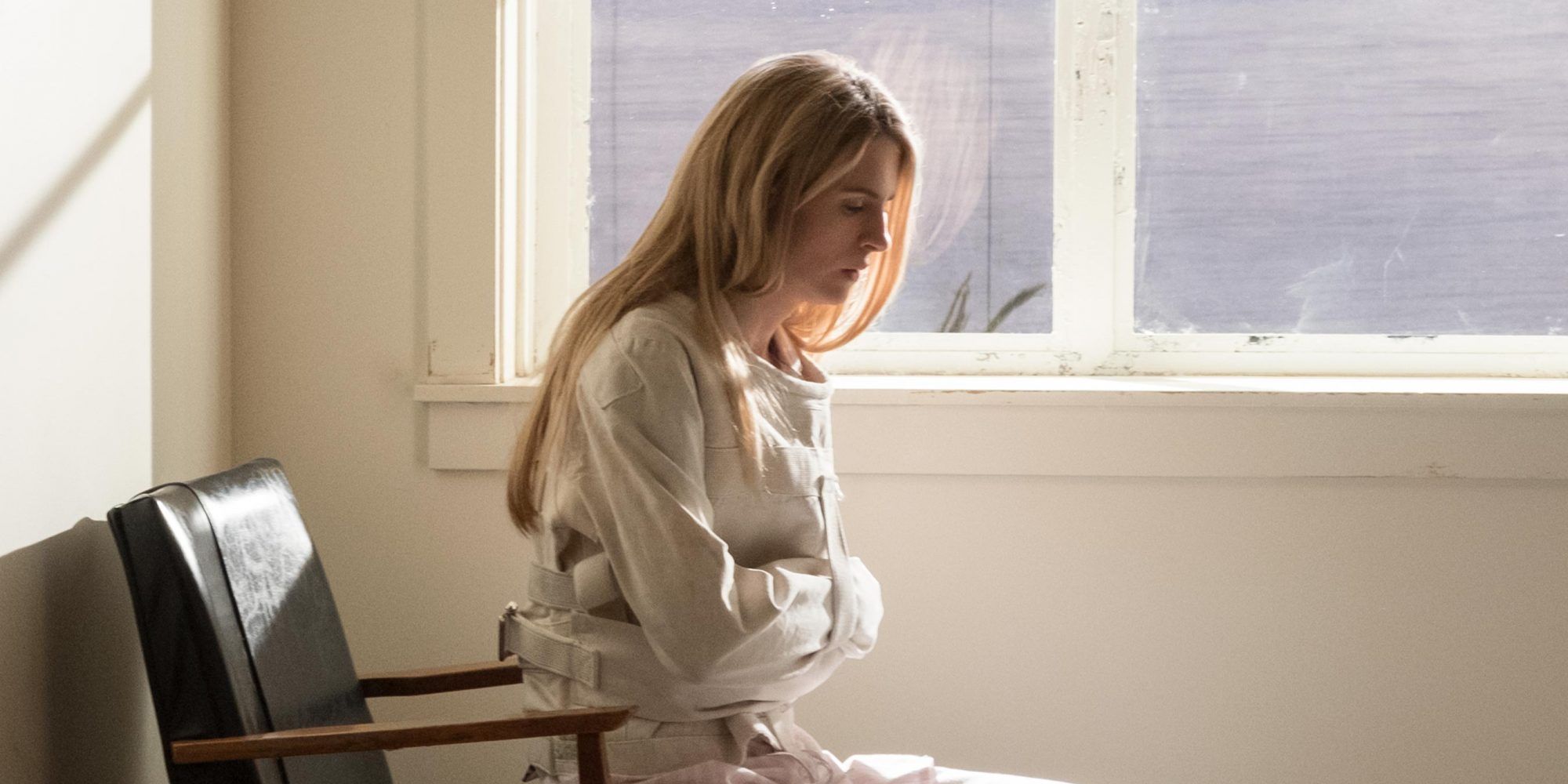 Creator: Brit Marling and Zal Batmanglij
Cast: Brit Marling, Emory Cohen, Scott Wilson, Phyllis Smith, Alice Krige, Patrick Gibson, Brendan Meyer, Brandon Perea, Ian Alexander, and Jason Isaacs
The OA is science fiction, fantasy, and drama but it's primarily a thriller show with a brilliant premise. At the heart of the story is a woman called Prairie Johnson (played by series creator Brit Marling) who resurfaces after disappearing for seven years. But a lot about her has changed during the time she was away. For one thing, she used to be blind but now she can see and for another, she's taken to calling herself "The OA". And that's just the tip of the iceberg when it comes to how wild and mind-bending this series can get.
The show was originally meant to run for five seasons but it was canceled after Season 2, despite being a fan favorite. In fact, fans of the show reacted to its cancellation with a massive campaign, trying to get Netflix to reverse their decision. It hasn't worked yet but that's still a strong testament to how good the show is.