Everybody's favorite, 80s time travel trilogy Back to the Future is best remembered for starring notable names like Michael J. Fox, Christopher Lloyd and Lea Thompson. But alongside those Hill Valley icons are a slew of other notable names you may have never known appeared in the films.
RELATED: Things You Never Knew About The 'Back To the Future' Films
From some notable rockstars to a popstar impersonator to some unexpected Western cameos, the Back to the Future films are not only classics for being home to some beloved characters played by fan-favorite actors, but for wracking up the ultimate celeb cameos across the three films.
Billy Zane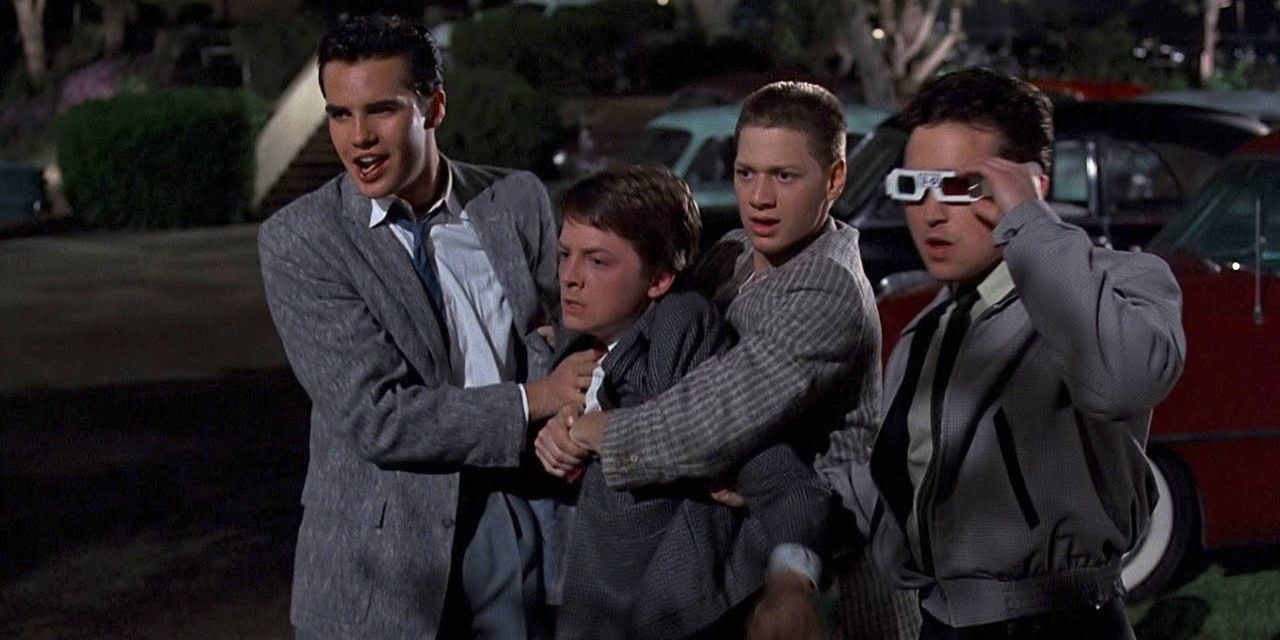 Actor Billy Zane is best remembered for playing Caledon Hockley in 1997's Titanic, but many may not know that he made his acting debut in Back to the Future as one of Biff's gang members. Alongside the 3D glasses-wearing one and the one with the buzzcut rightfully called Skinhead was Zane as Match.
Zane's character was seemingly nicknamed for the fact he always had a match in his mouth, and appeared in the first two films of the trilogy that would wind up launching the actor's decades-long career.
E'Casanova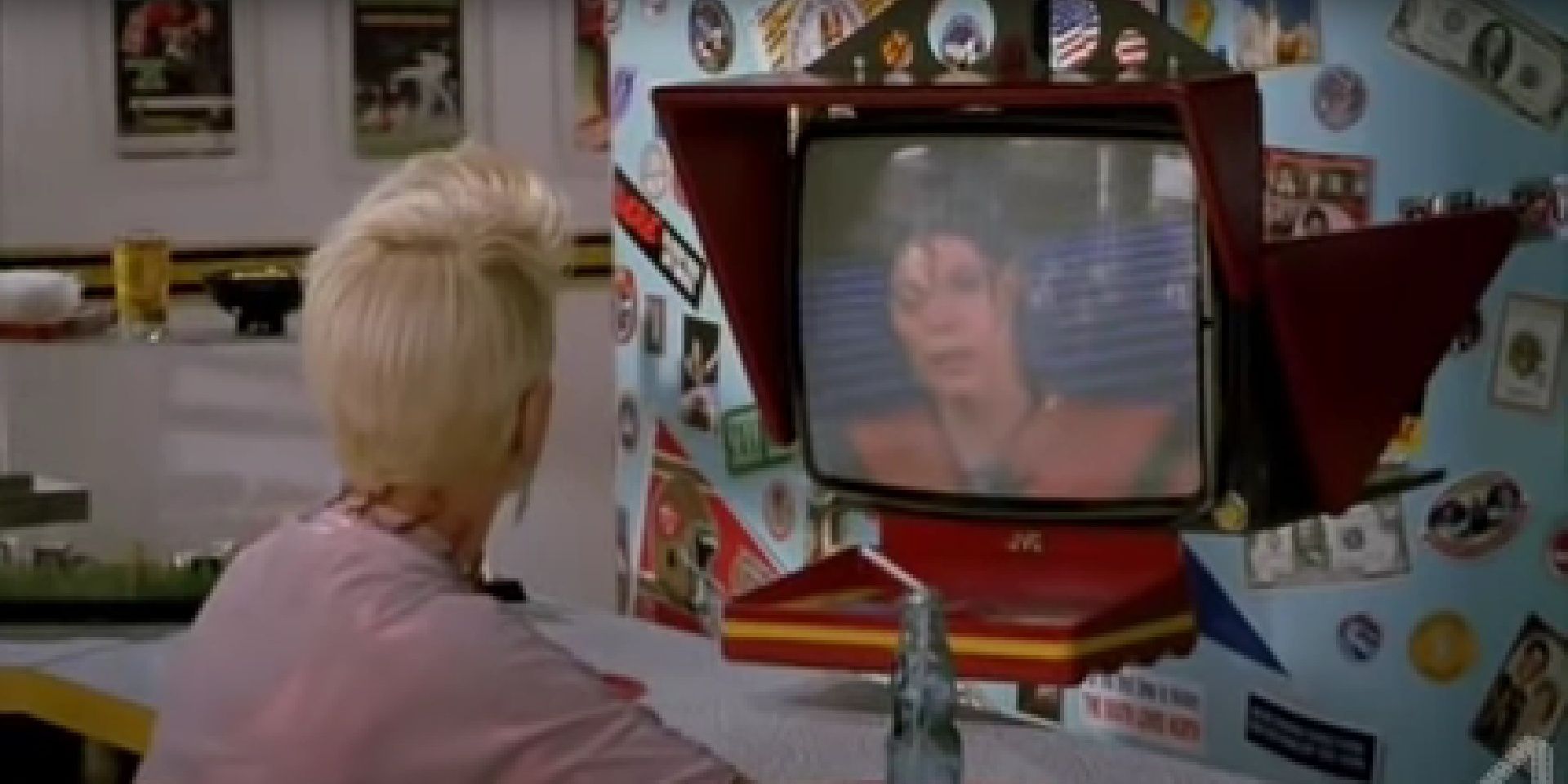 Amid Michael J. Fox playing double duty as Marty McFly and his future son Marty Jr. and Biff and Griff running wild in a futuristic Hill Valley in Back to the Future II, there's a special cameo from a pop culture legend you may have missed.
While in the cafe, a waiter digitally comes on a screen and happens to be 80s popstar Michael Jackson. While the real King of Pop didn't appear in the film, the part was played by E'Cassanova, also known as The World's Greatest Michael Jackson Tribute Artist.
Dub Taylor, Pat Buttram And Harry Carey Jr.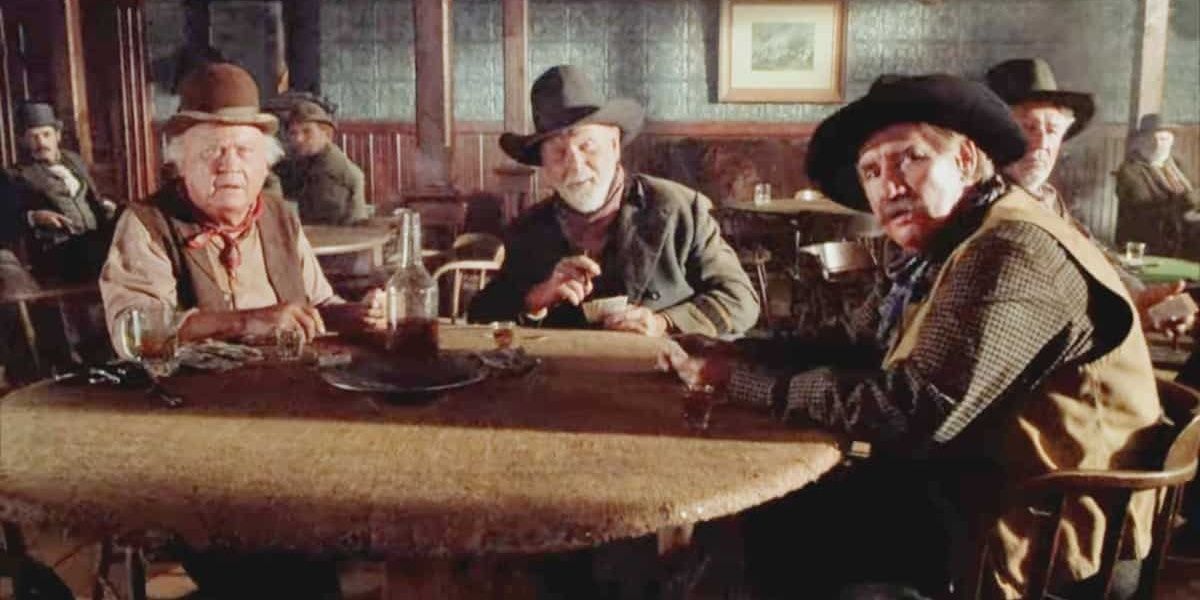 If you happen to be a fan of old Westerns, then you may recognize names like Dumb Taylor, Pat Buttram and Harry Carey Jr. But you may have missed these actors' special cameos in Back to the Future III.
RELATED: Ways 'Back To The Future' And 'The Karate Kid' Are The Same Movie
Dub Taylor was known as Cannonball in the Wild Bill Elliott Westerns of the 1940s, while Pat Buttram was a Western actor best remembered for starting the Golden Boot Awards, and Harry Carey Jr. starred in the 1940s John Ford Westerns. All three actors appeared in the third film as oldtimers in the saloon.
Eddie Van Halen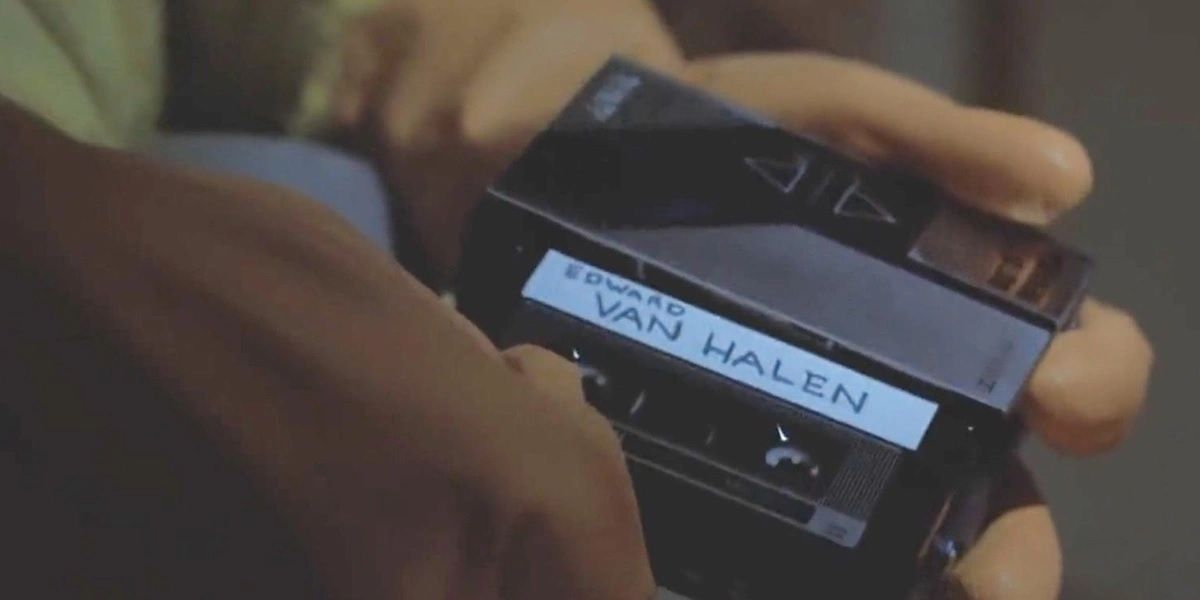 Best known for leading rock band Van Halen, Eddie Van Halen played a memorable and often overlooked part in Back to the Future. It's when Marty appears in George's bedroom in the middle of the night, dressed like an extra-terrestrial creature and blasting a cassette labeled "Edward Van Halen" into his future father's ears.
What many may not know is that those loud, blaring guitar riffs were supplied by the rocker himself, who wrote and performed the piece specifically for the film without pay, as reported by the star's Futurepedia page on Fandom.com.
Elijah Wood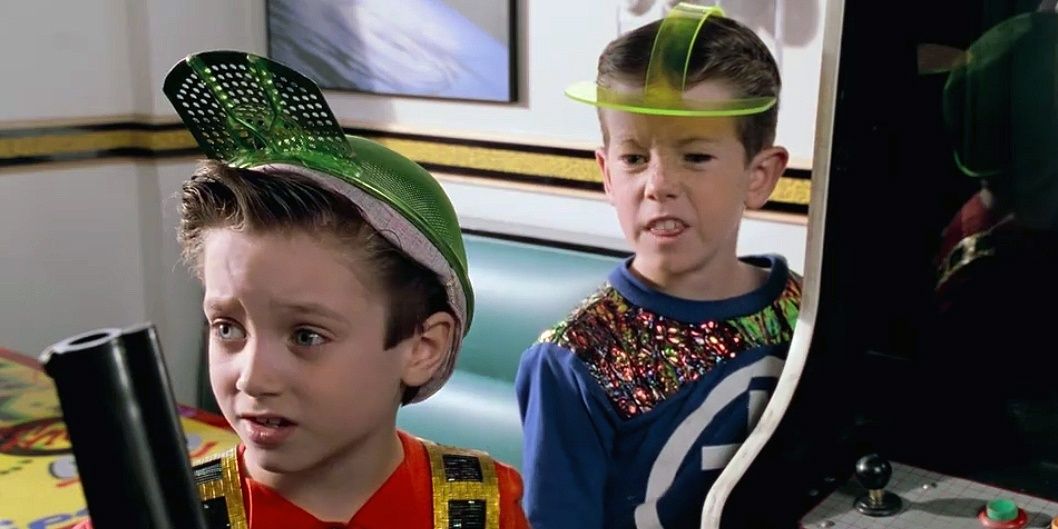 From Lord of the Rings to The Hobbit, Frodo's portrayer has had a long and notable career, but it all began for Elijah Wood when he made his acting debut at just 8 years old in Back to the Future II.
Wood's very first role was in a single scene in Back to the Future II, credited as "Video Game Boy #2" during the scene when Marty tries to impress two, little boys with his gaming skills with the arcade game Wild Gunman, for which Wood's character criticizes Marty's playing.
Flea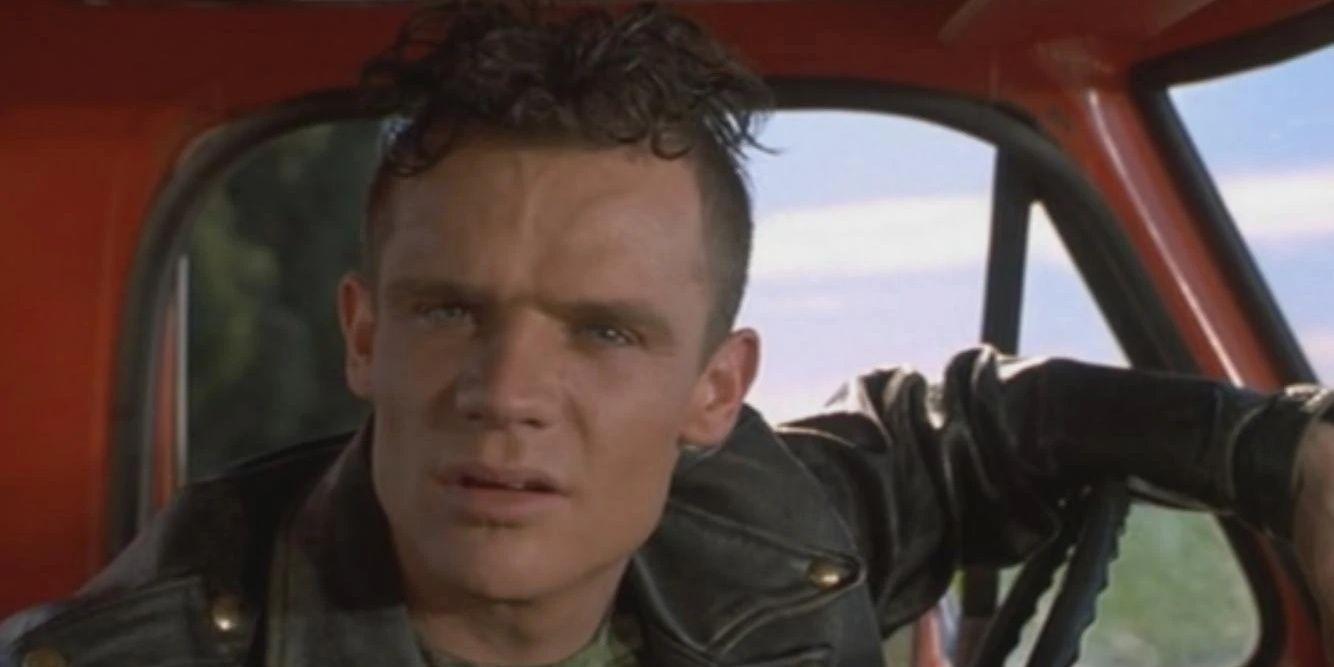 The bassist for the Red Hot Chili Peppers known as Flea made an unexpected appearance in both Back to the Future II and Back to the Future III as a character named Douglas J. Needles, typically referred to as "Needles."
In the second film, the musician-turned-actor played future Marty's boss, disguised to viewers with a load of prosthetics on his face to make him look older. Flea returned for the third film as the same character, who changes the course of Marty's future when he challenges him to a drag race.
Huey Lewis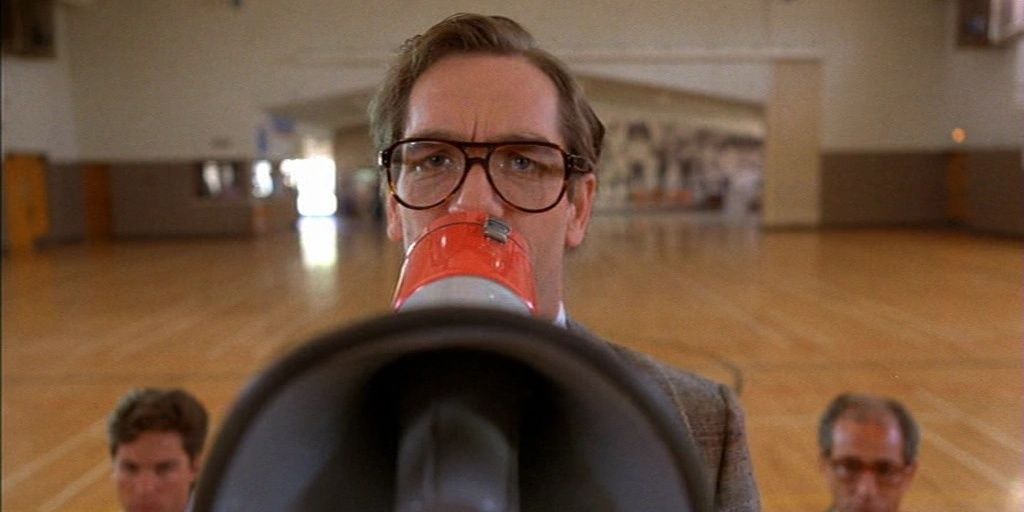 It's common knowledge that Huey Lewis and The News were responsible for BTTF's memorable soundtrack with songs like "The Power of Love" and "Back In Time." But what some may have forgotten is that the group's lead singer made a cameo in the film.
RELATED: Amazing Movie Scores That Were Snubbed At the Oscars
When Marty and his band The Pinheads audition for the school's Battle of the Bands competition with a rock version of "The Power of Love," they're very rudely dismissed by a judge played by Huey Lewis during the singer's uncredited cameo that Robert Zemeckis added into the movie as an inside joke.
Jason Scott Lee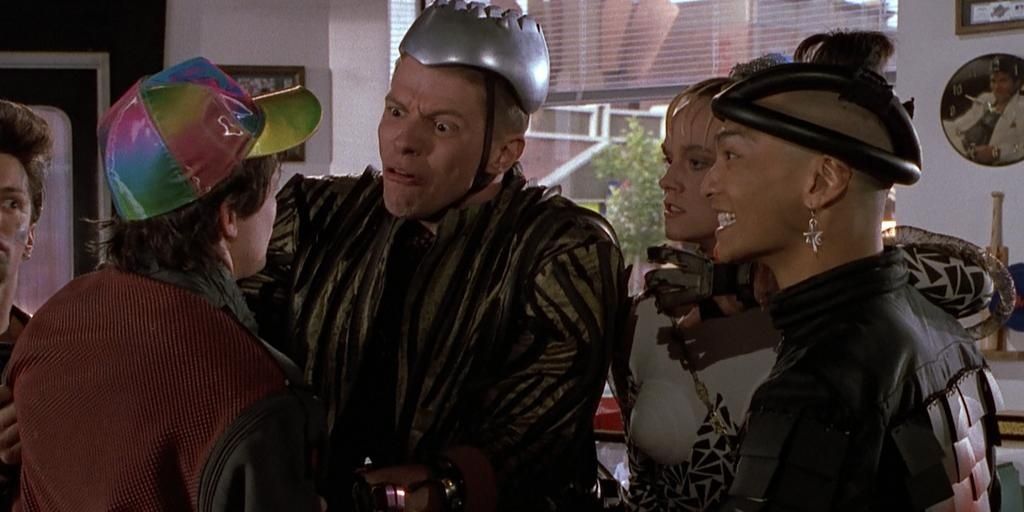 Before martial artist and actor Jason Scott Lee memorably portrayed Bruce Lee in Dragon: The Bruce Lee Story and long after he voiced beloved Lilo and Stitch character David, he had a minor role in Back to the Future II as a member of Griff's gang.
Lee played Chester Noguera, nicknamed "Whitey" by the gang, who, unlike his 3D glasses-wearing grandfather, does not wear anything specific to garner such a nickname, but is said to have gotten it as a Leave It To Beaver reference after the sitcom's bully character Hubert "Whitey" Whitney.
Mary Ellen Trainor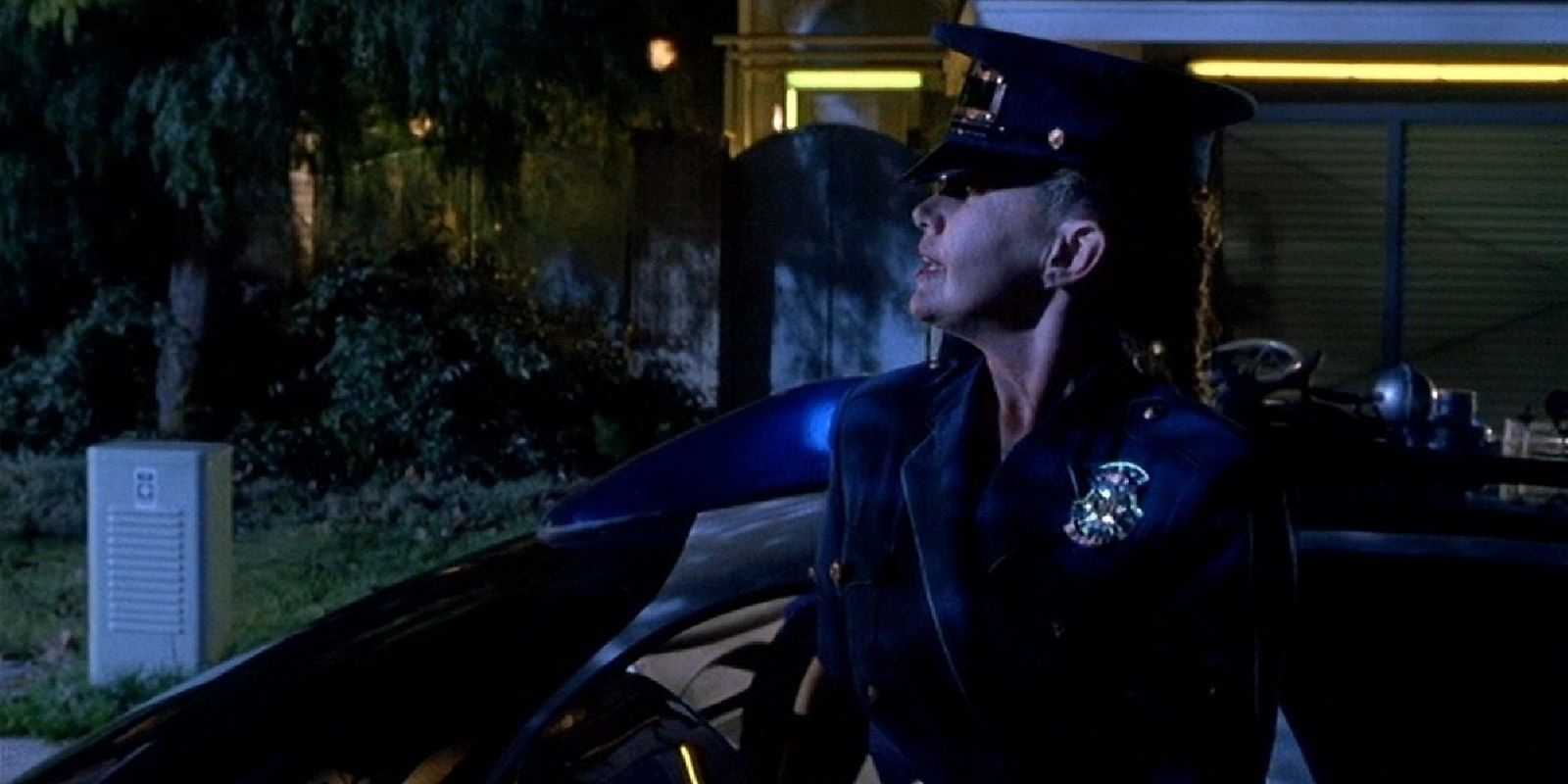 From Forrest Gump to The Goonies to Die Hard, the late character actress Mary Ellen Trainor did it all in her three-decades-long acting career, including an uncredited cameo in Back to the Future II for a very special reason.
1989 was the year of sequels for Trainor, appearing not only in Ghostbusters IIand Lethal Weapon 2, but also in the BTTF sequel due to a 20-year marriage to the film's director Robert Zemeckis. Trainor played Officer Reese, one of the Hill Valley police officers who arrest Flea's Needles after he crashes a truck.
ZZ Top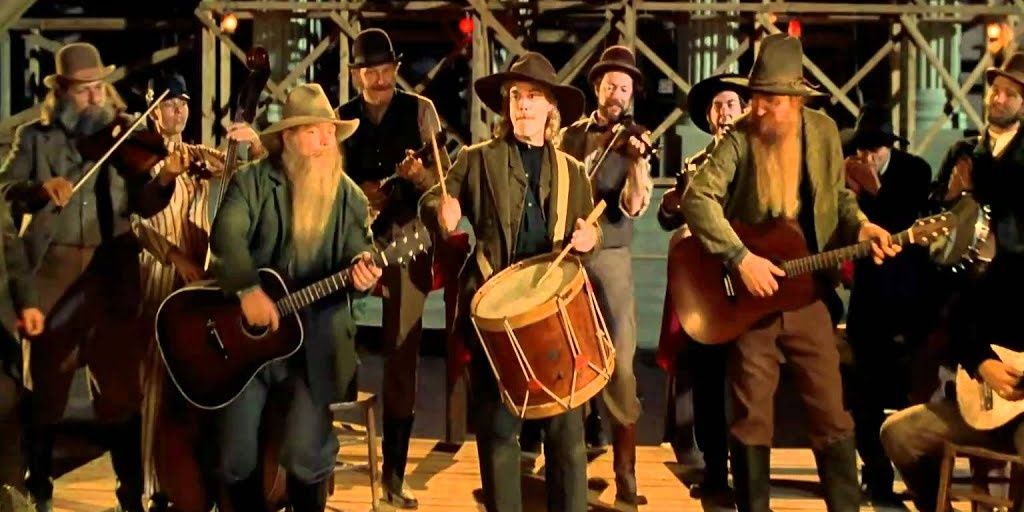 Known for their tophats and long beards, rock band ZZ Top has spent over 50 years rocking stages worldwide, and in Back to the Future III, the three original band members rocked the old west.
The band would later make several appearances in film and television, but in their first-ever acting roles, ZZ Top made a cameo during a town dance scene where they played a countrified version of their song "Doubleback" after being enlisted by director Robert Zemeckis to perform a song for the final film in the franchise.
NEXT: 'Back to the Future' Musical Coming to Broadway Next Summer