Yellowstone star Brecken Merrill reflects on the sound advice Kevin Costner gave him while filming. Led by Costner's John Dutton, the Paramount show centers on the widower John's family and homestead, which include his children as well as one living grandchild, Tate (Merrill), Kayce (Luke Grimes) and Monica's (Kelsey Asbille) son. Due to his family's many enemies, Tate has gone through several harrowing experiences over the course of Taylor Sheridan's neo-Western, such as being kidnapped and having to shoot a man.
Merrill is one of Yellowstone's youngest cast members, putting him in the unique position of being able to learn from the many talented actors and crew members that work on the series, though the show is apparently not always a forgiving place to work. While speaking with Entertainment Tonight, Merrill reveals a trying experience he underwent while shooting Yellowstone season 1 episode 4, "The Long Black Train," due to the freezing temperature, as the scene called for Tate to fall into the icy river after bonding with his grandfather went slightly wrong. The actor, who was nine years old at the time, recalls getting a helpful nudge from Costner as he tried his best to miserably keep warm, which prompted him to realize he was grateful for the opportunity to star in the series despite the occasional hardships.
"Kevin [Costner] says, 'Do you really, like, wanna do this? Is this what you really wanna do?' I thought about it for the next month, and he kind of guided me to that area of, yeah, this is what I wanna do. This is my career. This is my passion. It's super cold. It's zero degrees, but I'm loving it. I wanna be here. I just wanna thank Kevin. I'm so blessed to work with such an amazing cast."
Related: Yellowstone: Why Kayce's Son Was Buried With A Horse
Tate Is An Essential Part Of Yellowstone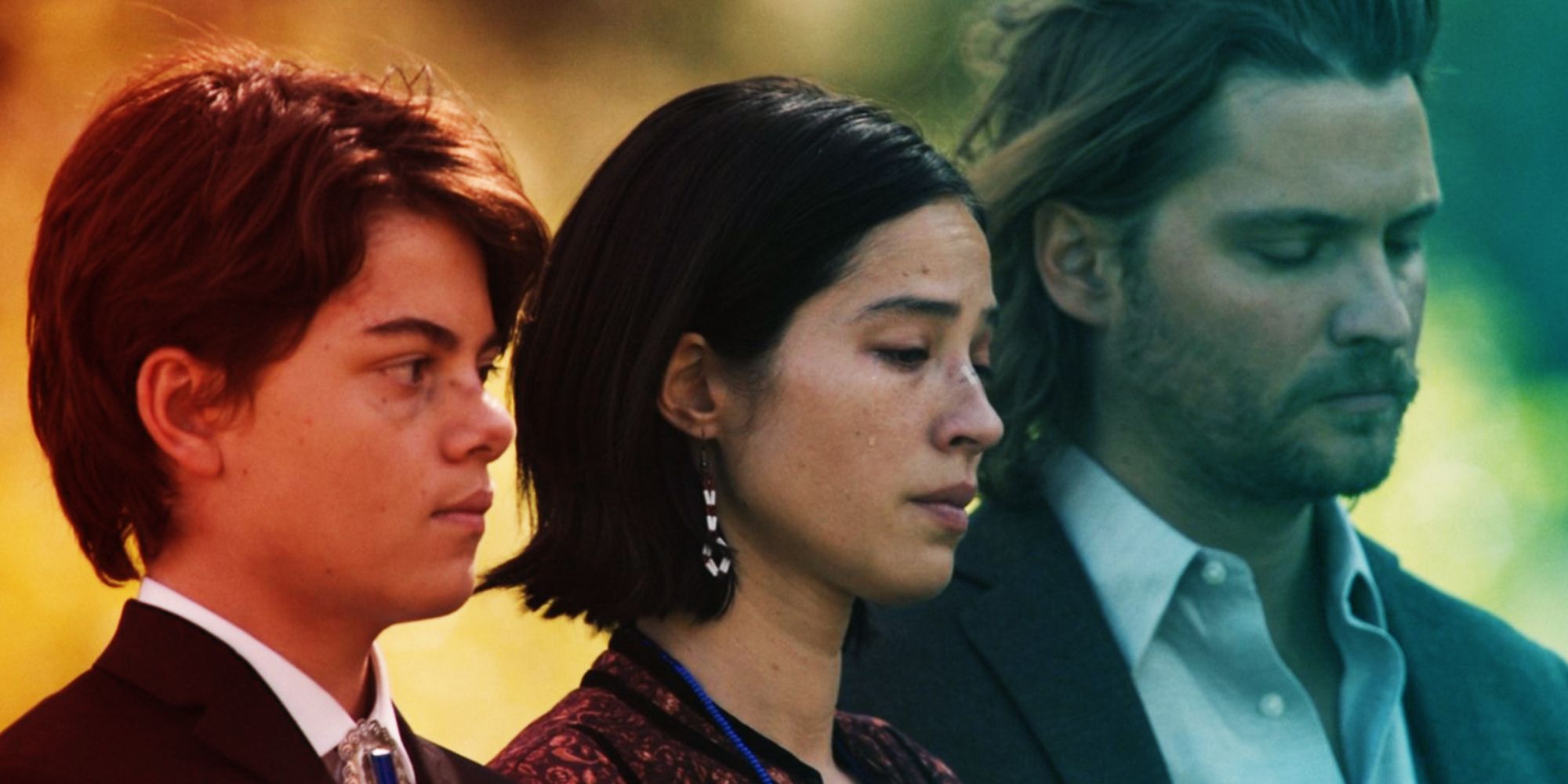 Merrill's heartwarming account of his respect for Costner and appreciation for his co-stars is reminiscent of his on-screen character's sweet nature, which is often a breath of fresh air on the show. While Yellowstone is not always as grim or dark as some of its spinoff materials, such as 1883 or even 1923, many intense events occur during the series, making the show a stressful one to view on occasion and constantly testing the audience's loyalties. One of Yellowstone's fan-favorite characters is Costner's John, with viewers citing his relatability as an appealing feature, but even that character dabbles in the morally ambiguous and has many flaws.
The scenes in which John interacts with his grandson are some of the most treasured by fans of the series, and it is easy to understand why. Tate's age allows viewers to see a different side of John as he interacts with his grandson, leading to many moving as well as amusing moments between the Dutton pair in Yellowstone. Tate may develop the same flaws as his grandfather as he grows up, but the innocence he brought to the show in the early seasons provided levity and hope for the future of the Dutton family, since Tate is the first member of the next generation.
The charming youth had his childhood stripped away after the traumatic events he has undergone, which provided some heart-breaking character growth for Tate as well as establishing stakes beyond life, death, and loss of property for viewers. In the back half of Yellowstone season 5, which will return later in 2023, Merrill will continue exploring his passion for acting by returning as Tate. The character will likely still be reeling from a difficult personal loss when the season starts again.
More: Yellowstone's Timothy Reynolds Tribute Explained
Source: ET