Where can you watch Ghosts, the American sitcom adaptation of the popular British television series? It was brought to screens in the U.S. by series creators, Joe Port and Joe Wiseman, and here's where you can get hauntingly entertained by the series, and watch Season 2.
An inherited mansion, unrequited love, secret sabotage, a cheating spouse… It sounds like a typical soapy nighttime drama, but what if most of the main characters are an eclectic mix of ghosts from different time periods? And what if their previously hidden intrigues and squabbles come to light when a near-death experience leaves the new owner of a haunted mansion able to see and hear its dead occupants? This is the premise of the series that may sound like a horror movie, but has viewers screaming out loud with laughter instead of fear.
Read on to learn where to watch the bingeworthy dark comedy series from the beginning. That's if you aren't one of the 10 million viewers who've already watched the first season and tuned in to see the premiere of season 2 to catch up with their favorite ghosts on a series described as simultaneously smart and silly. Ghosts stars Rose McIver and Utkarsh Ambudkar as the young couple whose family grows to include a group of friendly ghosts trapped between worlds — right inside their new home.
Unexpected House Guests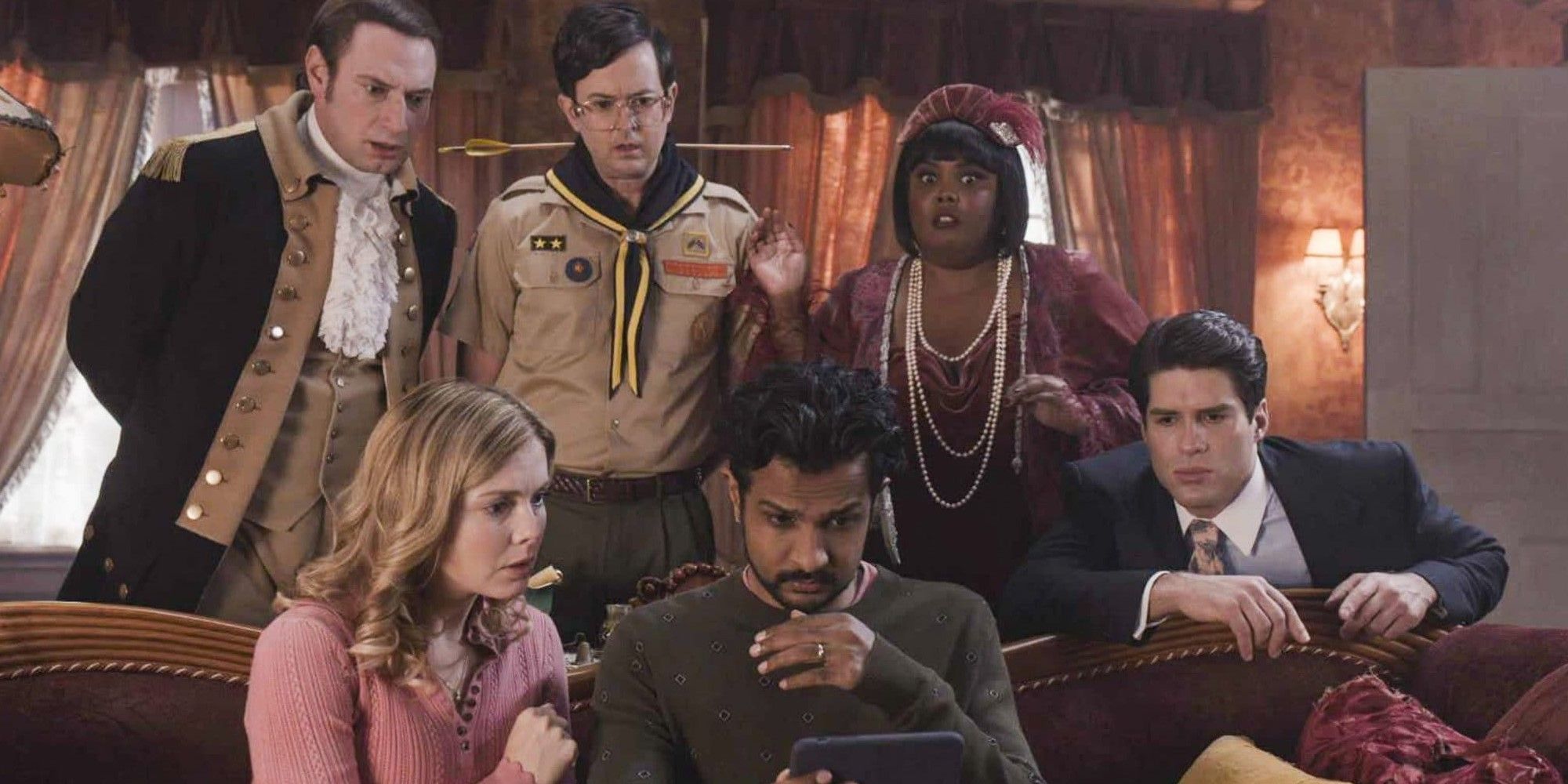 When a free-lance journalist and her chef husband learn that she's inherited a deceased relative's country mansion, the pair are overjoyed at the idea of escaping a cramped Manhattan apartment and opening a B&B in the country. Unfortunately, some unseen occupants inside the house are not as thrilled with the idea, and they consider the house's new owners as unexpected and unwanted house guests in the home they've claimed as their haunting grounds. Because it's extremely painful and unpleasant to be walked through by the living, the ghosts in the home don't want to be crowded out of their space.
Haunting the mansion is a diverse group of unsettled spirits from across the centuries, including the house's 18th-century matriarch, Hetty, an ancient Viking whose corpse is buried on the property, a soldier from the American Revolution, a flower child from the 1960s, a Native American, a 1950s greaser, and several other lost souls in the motley crew of ghouls.
When Trevor, a 1990s stockbroker who died with his pants off, manages to move a vase in his attempts to haunt Jay and Samantha away from the house, Samantha falls down the stairs and lands in a coma. To the shock of all — when she returns to consciousness her near-death experience leaves her with a new ability — to see and hear the undead.
As soon as you learn where to watch Ghosts, you'll also learn to love the haunting spirits of Woodstone House.
Ghosts Returns to Haunt a Second Season
Ghosts is a sitcom filmed without a laugh track or live audience. It uses only a single camera for life-like realism in a method similar to The Office, only without the mockumentary format. It also quickly captured the hearts of audiences and critics, comparing favorably with the popular BBC version by the same creators. Viewers love getting to know each quirky character as the new season reveals more backstories of everyone from Alberta, a mysteriously murdered singer from the roaring twenties, to Isaak Higgintoot, a closeted gay revolutionary war soldier who's stunned to learn that "little Alexander Hamilton" had an award-winning musical written about him, while Isaac's own name became literally a footnote in history.
From the cholera-death ghosts haunting the house's basement to the mysterious curse that haunts the upstairs, there's much to discover when you learn how to watch season 2 of Ghosts. You'll find some new insights into the pasts of the spirits haunting the mansion, including the Woodstock-attending hippie, Flower, who was killed by a bear, and Pete the scout leader with an arrow through his neck.
Will Sam and Jay make the B&B a success, or will their plans succumb to the curse that also haunts Woodstone?
Where to Watch Ghosts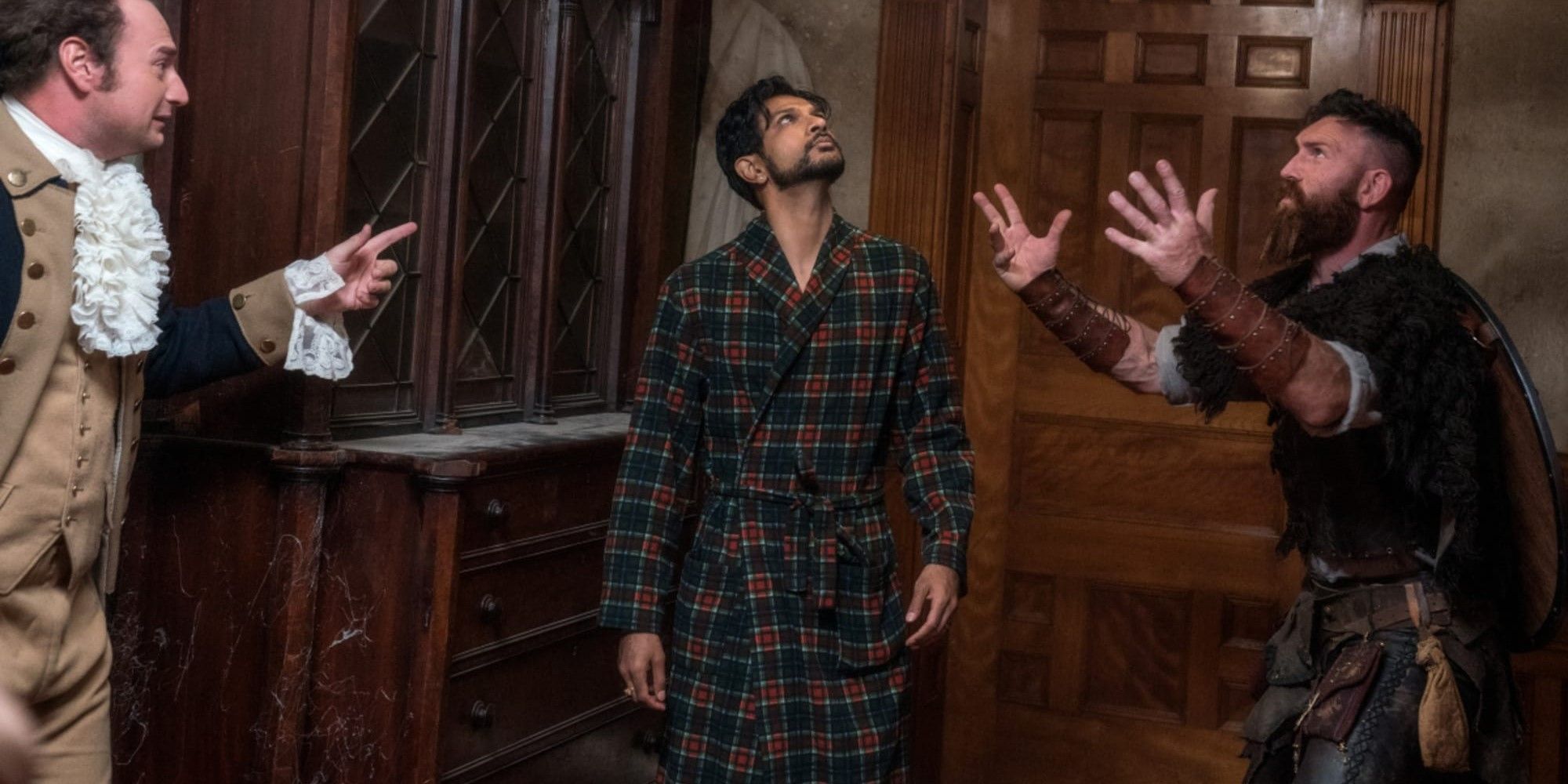 Ghosts premiered on CBS in 2021, but you can stream every episode of season one and each episode of the newly released second season on the Paramount+ network with your subscription. Ghosts also stars Brandon Scott Jones, Asher Grodman, Rebecca Wisocky, Danielle Pinnock, Sheila Carrasco, Devan Chandler, Richie Moriarty, and Roman Zaragoza as the group of eccentric ghouls haunting Woodstone Manner.