In news that is sure to make it an unhappy new year for a corner of the internet, sadly, Rian Johnson has ruled out the prospect of Benoit Blanc crossing paths with Kermit the Frog, despite the interest from fans in a Knives Out crossover with The Muppets.
Speaking to Netflix's Tudum, Johnson revealed that though the campaign may have started out as something of a joke, he gave the idea some actual consideration and even contemplated reasons for why it would work well – before concluding that the idea would compromise too much of what makes either property great, and diluted the finished result. "It's a joke that I thought was pretty brilliant, and I ended up really giving it some serious thought. As much as I take the murder mystery genre seriously, I take the genre of a Muppet movie seriously."
The idea, which has gone viral on social media, may be interesting, but ultimately Johnson decided it would not work out, stating:
"I think those two things have very different rules. You can either have a Benoit Blanc mystery that has Muppets in it, but they'll feel out of place. Or you can have a Muppet movie that Benoit Blanc is in, but it'll feel like a Muppet movie. I wouldn't want to compromise either of them. And I feel like in order to make it well and make it work, you'd have to make a choice and compromise one or the other. If I ever make a Muppet movie, I just want to make a great Muppet movie."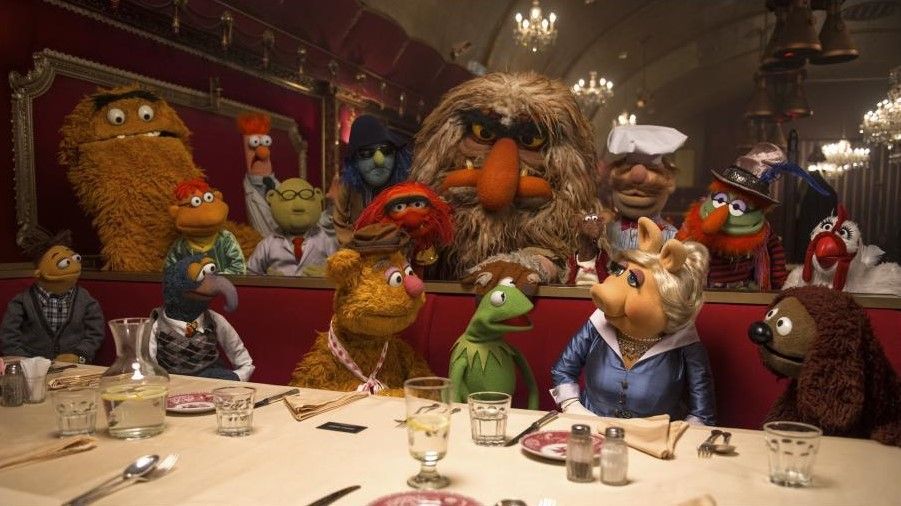 RELATED: 'Glass Onion' Cast and Director Answer Fan Questions in New Video
In more positive news, however, Johnson did take to Twitter to address a fan's suggestion that Knives Out take a leaf out of the book of Marvel's Guardians of the Galaxy Holiday Special, and give Benoit Blanc his own festive murder to solve. The idea of the detective at Christmas hunting down a killer has been a fixture of crime fiction of decades, and Johnson seemed keen on the idea, tweeting "OH SHIT" in response.
Johnson is riding the crest of the wave of Glass Onion: A Knives Out Mystery doing blockbusting Netflix numbers for the streamer, as the Daniel Craig-led comedy-mystery skyrocketed to the top of the Netflix charts over the holiday period – with Knives Out sitting at number 2.
Glass Onion is currently streaming on Netflix, while The Muppets in all of their forms have their home on Disney+. Check out Collider's interview with Johnson about Glass Onion and Knives Out 3 below: