Unfinished films that fall victim to long production cycles and unachievable ambitions are sadly not all that unheard of in Hollywood – and Empires of the Deep, a big-budget action film dreamed up by Chinese real estate tycoon Jon Jiang unfortunately met this fate.
It often takes more than vision and big budgets to bring films to the big screen. Jon Jiang's production had both. Jiang was set to invest $130 million to bring his dream to fruition. What made the film special was the fact that Jiang never intended the movie to be a Chinese production. He wanted it to be a global movie that would appeal to all and would bring the best of 3D cinema to movie theaters – to be nothing like what the world has seen before.
With enough money behind a project, one would assume that producing the movie you want would be doable. Jiang soon found out that it is quite a task to convert an idea and a dream into a visual spectacle. Don't forget that James Cameron started with his idea for Avatar back in the '90s. Although Empires of the Deep never saw the daylight of a release day, quite a few efforts went in to make the film the multi-million dollar underwater action movie that you'll never see.
'Empires of the Deep' Was Jon Jiang's Brainchild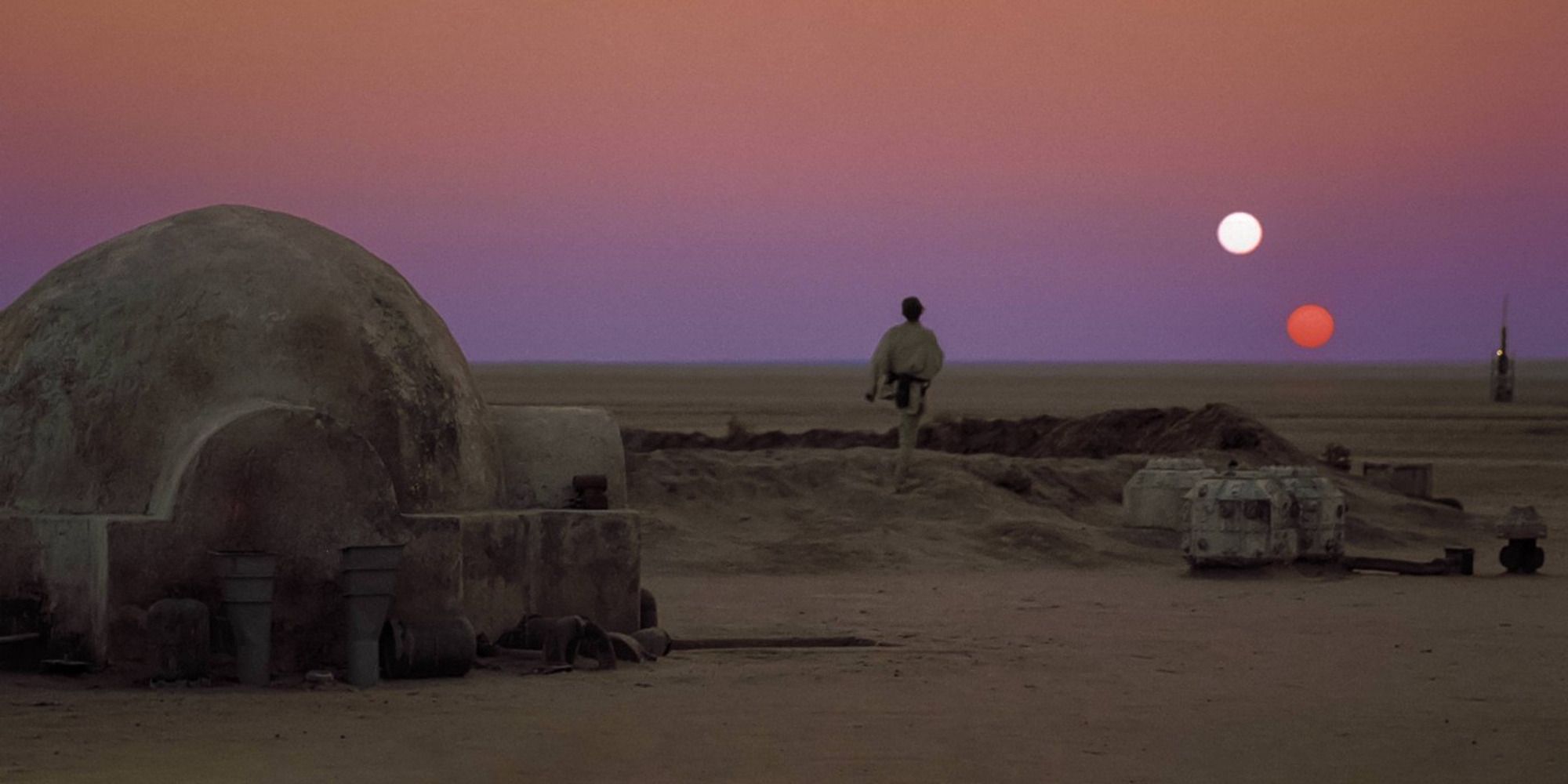 Jon Jiang trained as an architect and rose as one of the biggest names during China's real estate boom. But apart from talks of concrete and metal, what really interested and fascinated him were good old Hollywood films. The idea for an epic fantasy film also emerged out of his love for the Hollywood epic films such as George Lucas' Star Wars and Peter Jackson's Lord of the Rings. Jon Jiang also saw himself as a screenwriter, often writing for fantasy and sci-fi films. Empires of the Deep was years in making already by the time Jon Jiang put its story to paper. Yes, Jiang himself wrote the story of a film that was originally destined to be called Mermaid Island. The story was set in an ancient time with a war waging between demons and mermaids, even featuring the Greek hero, Atlas. Jiang did not want to stop just at one film. Instead, he envisioned it to be a trilogy. Jiang wanted to make it as big as Michael Bay's Transformers.
RELATED: Avatar' & 9 Other Films That Capitalized On The "In 3D" Trend
After coming up with the idea and the story, Jiang really started looking for people who would execute his idea. He wanted individuals who had prior experience in Hollywood. Empires of the Deep was set on the path to becoming a major US-Chinese co-production. An actress known as Cassandra Gava started making inquiries on behalf of Jiang for a screenwriter. James Cameron's frequent collaborator, Randall Frakes, best known for his work on Terminator, was among the first ones to come running after hearing the bell that the Chinese tycoon was ringing. Frakes flew to Beijing to discuss the story with Jiang. According to him, Jiang was quite strongly "inspired" by the likes of Raiders of the Lost Ark and Star Wars with scenes being directly lifted from the films. Jiang's vision was clear – he wanted to make an international movie with international stars featured in it.
Jiang Wanted to Cast 'Empires of the Deep' With Top Hollywood Talent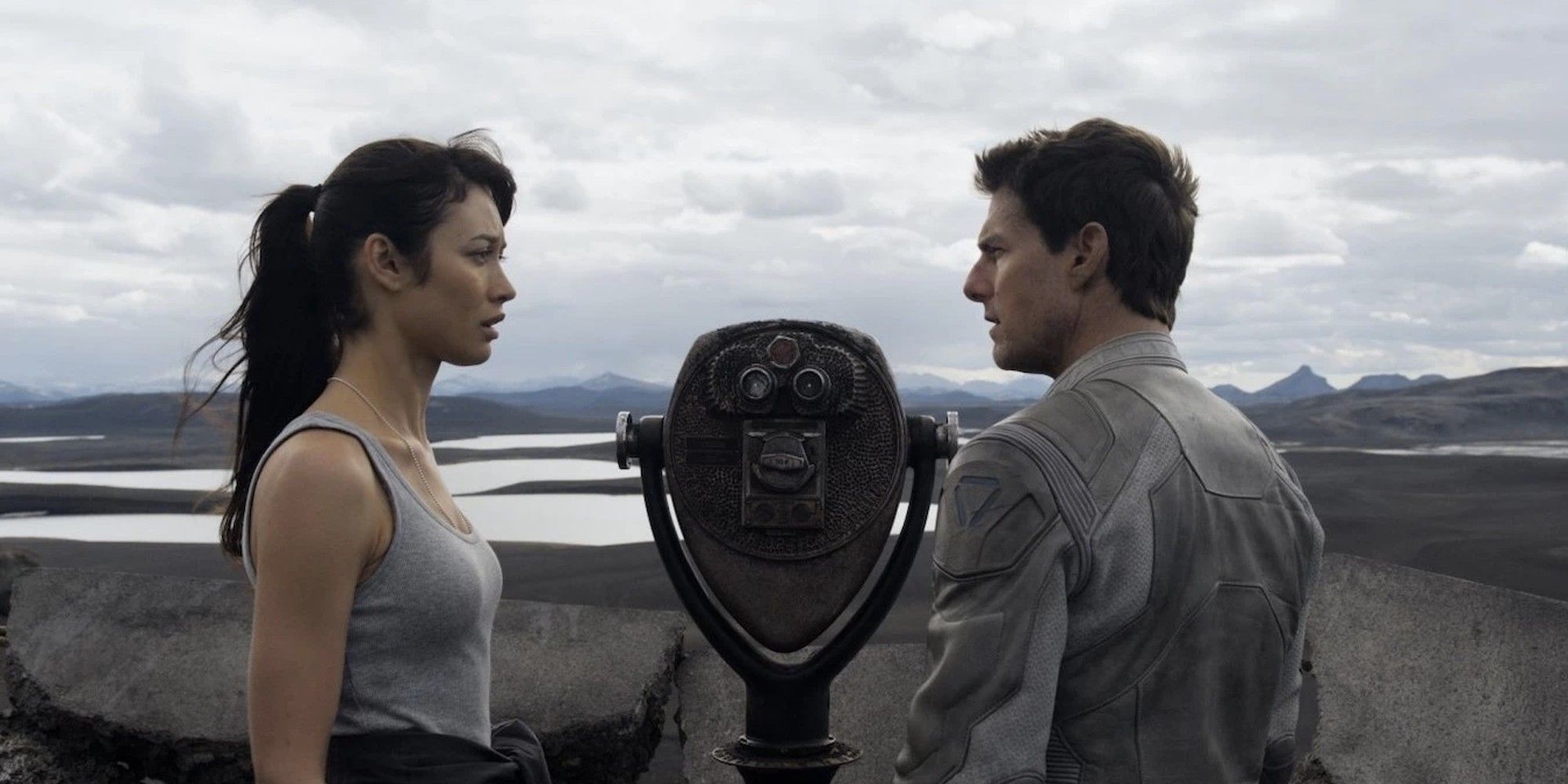 By the time Frakes was involved, another big Hollywood name was roped in by Jiang. It was The Empires Strikes Back director Irvin Kershner. When Kershner and Frakes met, they both agreed that Jiang's original idea of a film about an ancient mermaid kingdom would not work for larger Western audiences. Instead, they proposed to Jian a modern sci-fi retelling in which a group of individuals accidentally stumble upon an underwater kingdom. But Jiang refused the angle and both Frakes and Kershner left.
The next person onboarded by Jiang was Jean-Christophe Comar, also known as Pitof, who served as the director of the Halle Berry starrer Catwoman. With USD 400,000 on the table for a year's work, Pitof jumped in quickly and hired Michael Ryan, who had written for cartoons such as Teenage Mutant Ninja Turtles. After a period of 12 months, when Jiang hated the script presented by Pitof, he also jumped ship. This is when Jiang approached Jonathan Lawrence who had only made one unsuccessful feature film until then. Interestingly, Lawrence was in talks with Jiang before the project passed into Frakes' hands in 2007.
With Jonathan Lawrence poised to become one of the many directors who will work on Empires of the Deep, Jiang also started looking for Hollywood talent to star in his magnum opus. The part of the mermaid princess Aka went to Jiang's girlfriend Shi Yanfei. A former Romanian model named Irena Violette was cast as Aka's bodyguard. For the role of the mermaid queen, quite a few names made the round including those Sharon Stone and Monica Bellucci. The role eventually went into the hands of Olga Kurylenko, who starred with Daniel Craig in 2008's Quantum of Solace and was paid $1 million for the project. Other roles went to relatively lesser-known actors such as Steve Polites, a theater school grad, and Jonathan Kos-Read, a Westerner who had worked in a lot of Chinese movies previously.
'Empires of the Deep' Had Production Issues
By the time Lawrence had received the script, it had already gone through the hands of many. Along with the job of serving something acceptable to the audiences, Lawrence also needed to pander to the guy at the helm of it all, Jiang himself. Fonteylsee Pictures was established by Jiang to handle the production of his dream film. By the time Lawrence arrived in Beijing to work on the film, Jiang had a lot of creative work already going on with illustrations and models being readied to create the world of the mermaids in Empires of the Deep.
Lawrence got himself involved with quite a lot of things including the sets and the casting of the extras during his time working on the film. To talk about issues, there were a lot. From a script that was far from ready to an inefficient costume department that conjured up stuff from the '80s, nothing went as it should have been for a movie of the scale Jiang had planned. The CGI team also worked on a trailer that would not have beaten Avatar's visuals even on their best day. By the time Jiang ordered shooting to begin, the script was only half ready. Jiang also forced the introduction of a scene in which the characters met a group of Chinese characters to play along with the Chinese censors.
'Empires of the Deep' Became a Failed Promise
The following months turned out to be a disaster much in line with the rest of the production history. The actors were not provided the rich amenities they were promised earlier with even access to the gym being denied for an actor who needed to look in his best form for the character he was playing. Lawrence started facing difficulties working with the Chinese cinematographer, Rao Xiaobing. The Romanian model Irena decided to quit when tensions with Rao reached the peak just before the crew was set to shoot an elaborate beach raid scene.
However, Irena was not allowed to leave easily as her and her boyfriend's passports remained with the production house. After taking the help of Lawrence, she and her boyfriend managed to escape the hotel through the window before taking the police's help to reach the US. Soon after Irena's departure, she was replaced by another actress. But by now, Lawrence had decided that he wanted to quit as well given that the movie turned out nothing that it seemed to be at first glance. In February 2009, Michael French, a collaborator of Rao on Heart of a Dragon, was approached by Rao to take on the unfinished job. French managed to find a calmer way of doing things on the set. He omitted dialogues and decided to shoot scenes twice, once as per Jiang's vision and once as per his own, to avoid conflict and delays.
Jon Jiang's Dream Met a Bitter End
In April 2010, a press conference was called to release a 3D trailer for Empires of the Deep with the trailer itself being far from presentable. Three weeks later, French's contract was about to expire and he had completed the shooting of most of the script. However, Jiang started adding more scenes and insisted that French remain for the last part as well at the risk of losing his pay lest he decide to leave. With the crew already not being paid for weeks, French decided it was time to go back home.
The next director to come on board was Scott Miller who tried his best to improve what he could. He tried allocating more money to food for the cast to improve the mood and morale on the set. Further, he also requested the entire film to be reshot as per his vision – a request that was bound to be met with rejection. It was not only the directors who quit the film. Even Maxx Maulion, the actor who played Atlas's sidekick Trajin, also decided to back off after spending six months in China with his character repeatedly being exposed to changes. His final scenes were shot with a replacement actor playing his role. Steve Polites, who played Atlas, decided to stick till the end and shot his final scene before bidding goodbye to China and Empires of the Deep.
'Empires of the Deep' Never Saw Release Day
Empires of the Deep was scheduled to be released in 2011 but obviously, the film didn't make it to any theater on the scheduled premiere date. In October 2012, a 3D trailer for Empires of the Deep went online that wouldn't make anyone excited to rush to the theater to watch Jiang's multi-million dollar Hollywood offering. Jiang was finding a difficult time finding distributors for his film for obvious reasons. In 2013, the lead actor, Polites, was informed about a screening at the Cannes Film Festival by one of Jiang's assistants. Unfortunately, Polites' appearance at the Cannes for Empires of the Deep was not meant to be as the trip was canceled before Polites could reach the airport. In 2014, Jiang hired Spielberg's frequent collaborator, Michael Kahn, to edit the film. When the film featured at the Sony Pictures lot in Los Angeles, it was anything more than an utter debacle with its unfinished CGI and messy storyline. Polites also flew to Beijing that year to complete some reshoots.
In January 2016, another better-looking trailer, with better CGI, was released on a crowdfunding website. The producers sought 1 million Yuan for the film with a release date of April 2016. Irvin Kirshner, Scott Miller, and Michael French were credited as the directors and Randall Frakes was credited as a screenwriter. As expected, the film failed to pick up or even reach the targeted crowdfunding goal.
With no release date or news about Jon Jiang's what was to be a ground-breaking 3D extravaganza, it can be expected that Empires of the Deep will never meet the fortune of being witnessed or in the best case, enjoyed by audiences all over the globe. Having spent a fortune of his and others' on the film, Jiang may still be determined to release Empires of the Deep. But regardless of the fact how much Jiang is determined to evoke awe from audiences through his film, Empires of the Deep will remain a failed multi-million film project that was never meant to be.