While walking through the aisles of most bookstores, it's never a surprise to find the horror section completely dominated by Stephen King novels. The man is prolific, a legend of sorts, with the ability to churn out material sometimes even faster than we can read them. With such a large and diverse catalog of work, it's often difficult for horror fans to resist the urge to temporarily disrupt their journey through King's labyrinthine multiverse.
For a long time, King's works have taken the forefront in the minds of audiences when they think of horror novels making their live-action debuts on both the small and silver screens. Though he is undeniably the reigning King of horror, pun intended, some of the best adaptations in horror history have sprung from the minds of other virtuosos in the genre. With upcoming film adaptations of horror works like Paul Tremblay's The Cabin At the End of the World, Adam Cesare's Clown in a Cornfield, and Hailey Piper's A Light So Hateful, it's about time we give our flowers to some of the best and brightest minds in the genre.
Some of their legacies are well-established while others are just getting started. Either way, their contributions to both the literary and film histories of horror are invaluable. Here are only some of the best horror novels that have been adapted for your viewing pleasure.
RELATED: Ken Russell's 'The Devils' is a Controversial Horror Masterpiece
Shirley Jackson, The Haunting of Hill House (1959)
Jackson's novel tells the story of Eleanor (Nellie) Vance who, after feeling aimless in life, agrees to a Dr. Montague's request to host a group of four people in the infamous Hill House mansion. His goal is simple, Montague wants to find scientific evidence of the paranormal and chooses his subjects based on their past experiences with it. Once there, the story follows the assembly of characters as they slowly experience agonizing terror.
This tour de force of a novel has been adapted numerous times in varying styles. Not only was the premise parodied in 2001's Scary Movie 2, but also in both 1963 and 1999 under the title The Haunting. Most recently, in 2018, Mike Flanagan loosely adapted Jackson's novel into a limited series for Netflix.
Ira Levin, Rosemary's Baby (1967)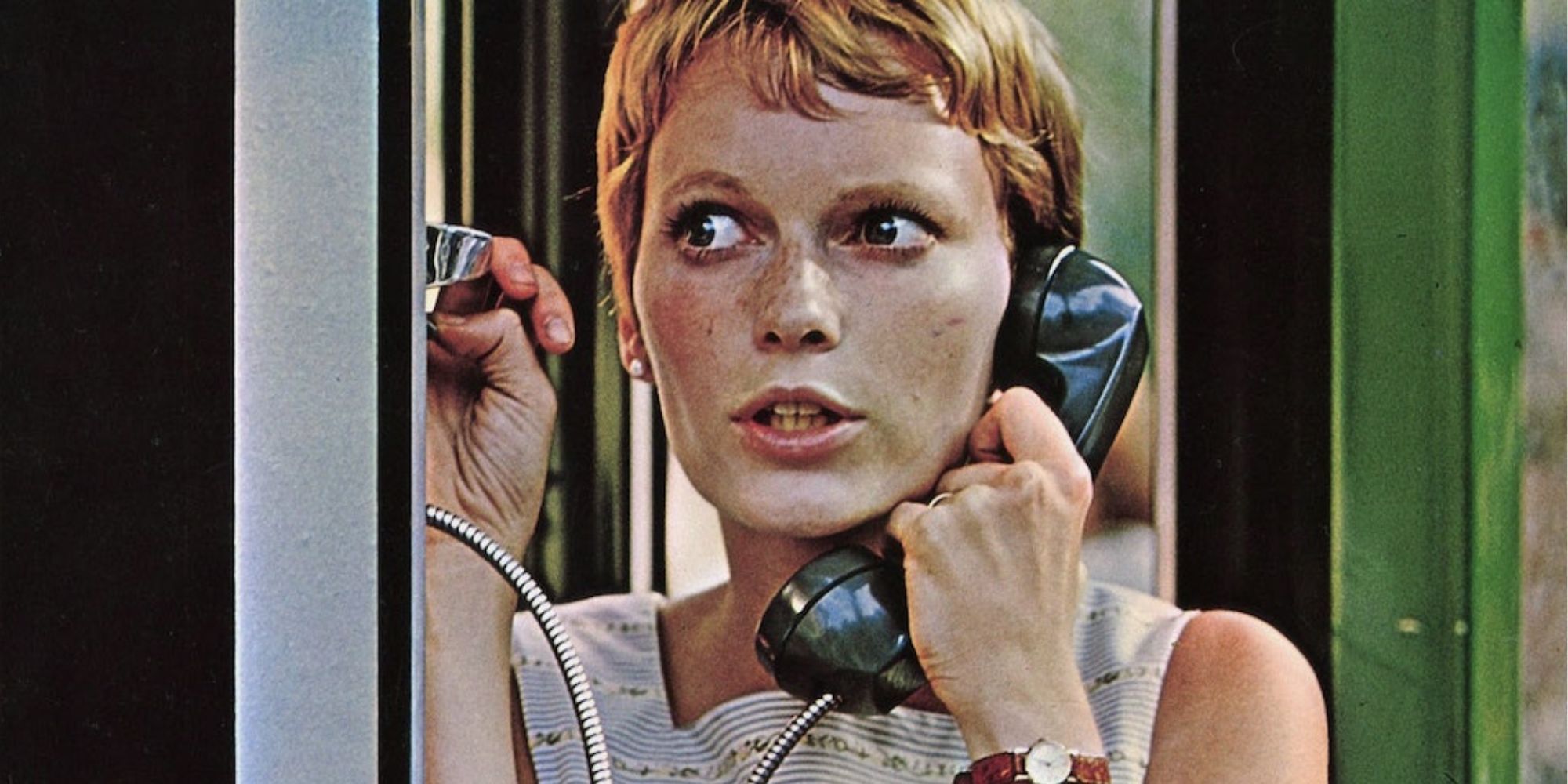 In many ways, Levin's work has been overshadowed by the extreme success of Roman Polanski's 1968 adaptation of the novel. Despite Polanski's incredibly faithful approach to bringing it to life on the big screen, the film lacks the depth of Rosemary's interiority that Levin's novel provides. Since the novel provides more insight into Rosemary's thoughts, readers will find that its content adds a large amount of depth to her characterization.
The novel follows newlywed Rosemary Woodhouse who moves into an old New York City building with her husband, Guy. The newlyweds soon meet their neighbors, an older couple who apparently have a lot of trouble respecting boundaries. After they gift Rosemary a necklace containing tannis root, her body becomes a battleground between good and evil. Apart from Polanski's film, Rosemary's Baby was also made into a miniseries that aired on Mother's Day in 2014 starring Zoe Saldaña.
William Peter Blatty, The Exorcist (1971)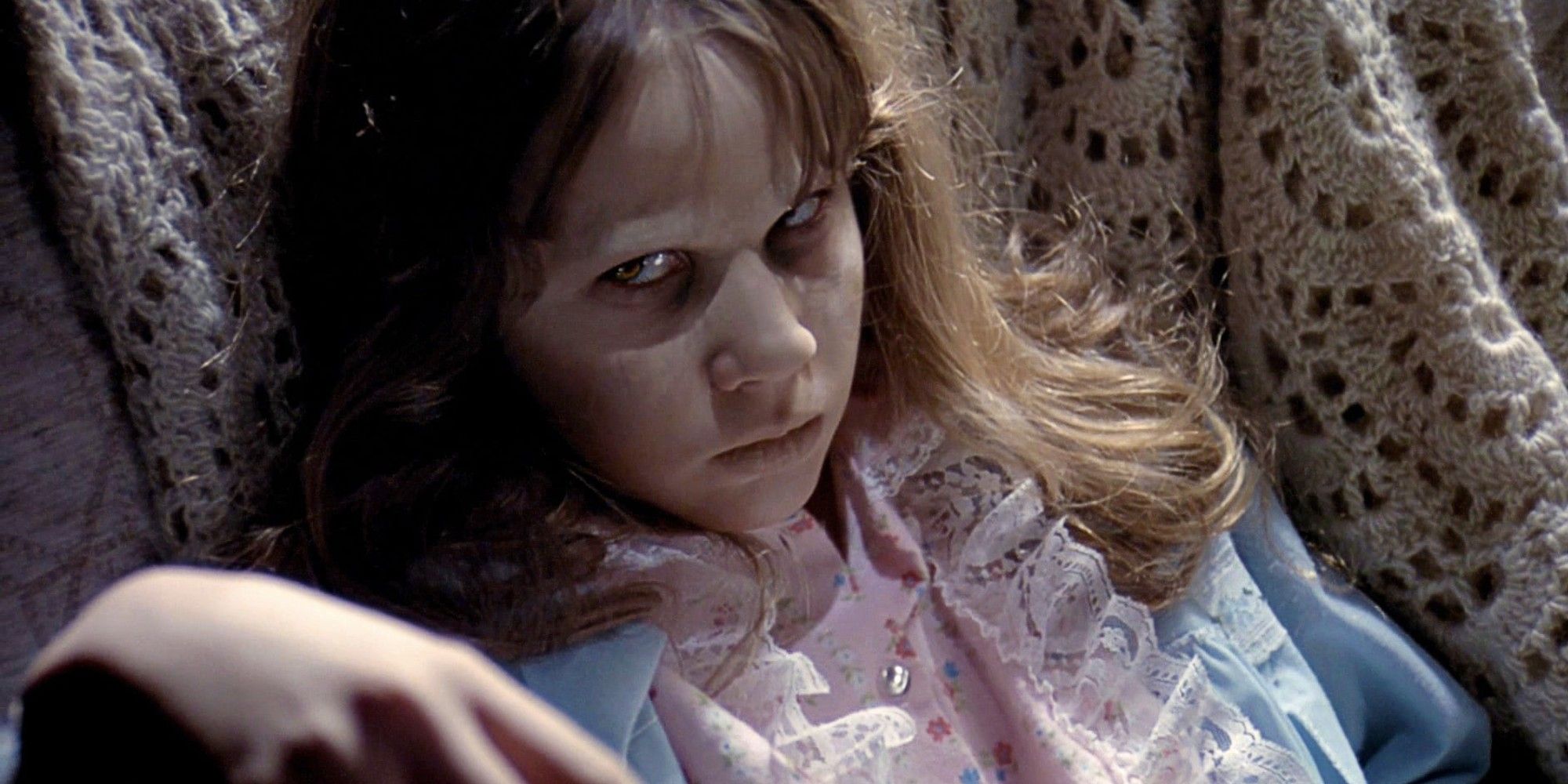 One of the most infamous horror films in history is William Friedkin's 1973 film The Exorcist. Upon its release, audiences were shocked at the graphic imagery and vulgarity of 14-year-old Linda Blair's performance as the possessed Regan MacNeil. The novel follows Regan's mother, actress Chris MacNeil, as she strives to find help for her troubled daughter. When doctors can't help, she desperately sets her sights on two Catholic priests.
When reading the book, readers will find that the novel has quite a lot more to offer in terms of lore, characterization, and Regan's antics. Blatty's sequel to The Exorcist, his 1983 novel Legion, was eventually adapted into the 1990s fan favorite The Exorcist III. Not only did the author write the screenplay, but he also directed it.
Clive Barker, The Hellbound Heart (1986)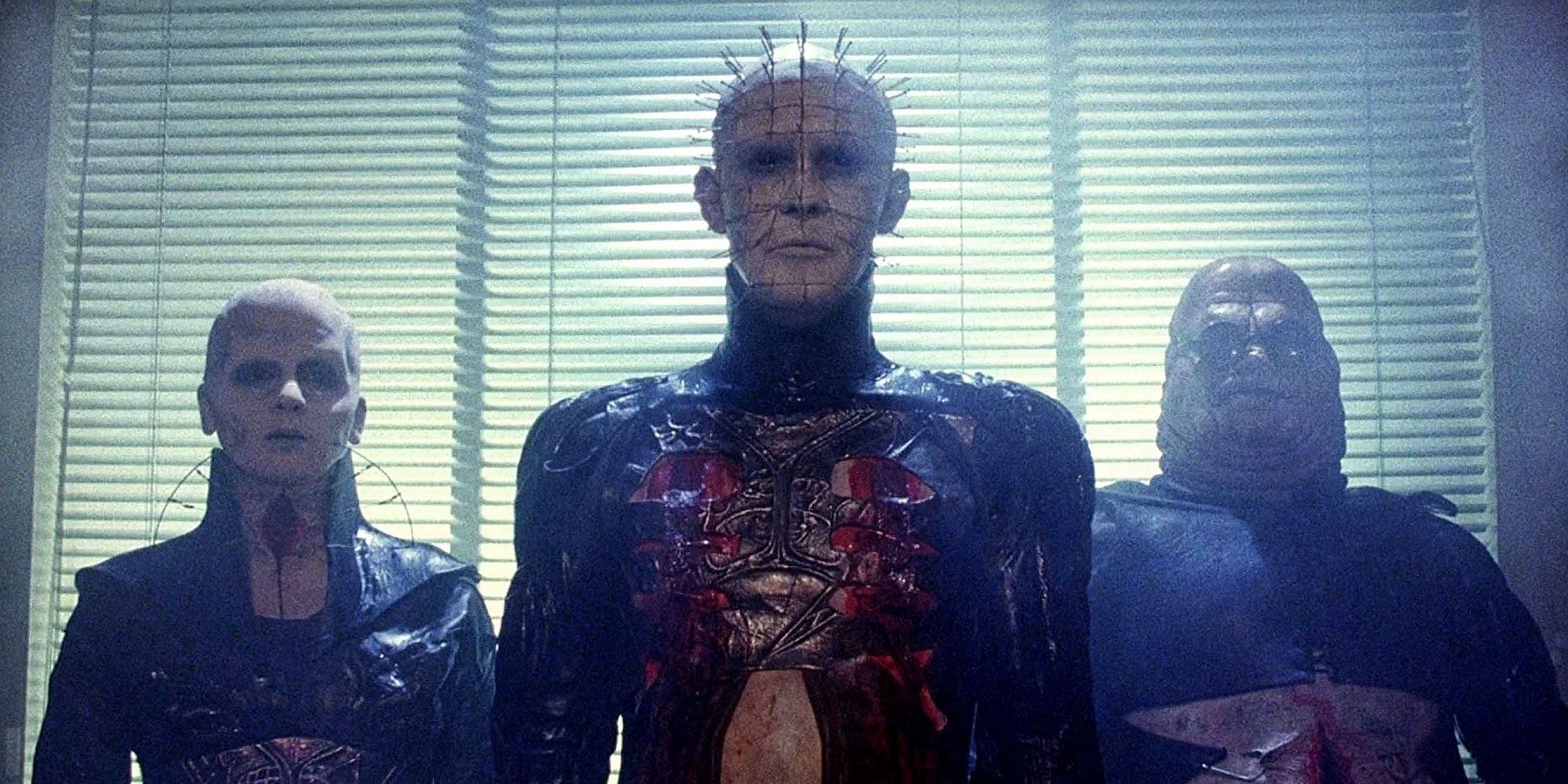 The Hellbound Heart is the stunning inspiration behind the 1987 film Hellraiser. Barker also directed and wrote the screenplay for the film. The novella centers around the repercussions of a man named Frank Cotton whose uncontrollable urges for out-of-this-world pleasure lead him on a search for gratification. Once he finds a puzzle box that connects him to multidimensional beings devoted to psychosexual pleasure, Cotton subjects himself and others to unspeakable violence once he realizes that he got much more than he bargained for.
In addition to sparking the beginning of the Hellraiser franchise, Barker's work has been adapted many times over. His short story "The Forbidden" is the loose inspiration behind Bernard Rose's 1992 film Candyman which stars Tony Todd as the titular character. Barker's 1988 novella Cabal was also made into the 1990 cult classic Nightbreed.
Daphne Du Maurier, Rebecca (1938)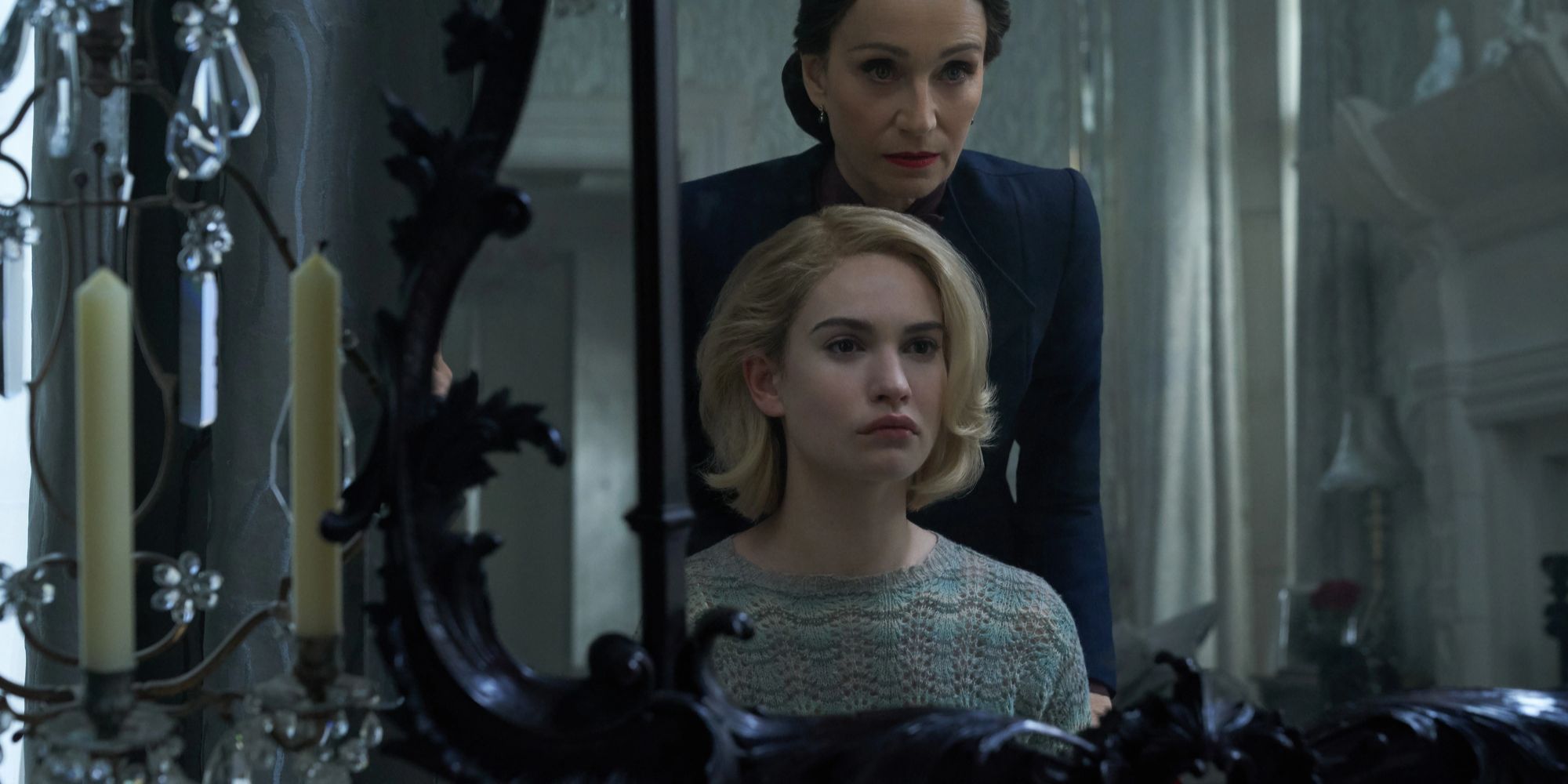 Du Maurier's novel is a Gothic masterpiece and is often overlooked in favor of her short story "The Birds" adapted by Alfred Hitchcock in 1963. Du Maurier's novel follows an unnamed narrator who has a whirlwind romance with a rich man named Maxim De Winter. The couple quickly get married and move to his estate, Manderley. Once they arrive, the narrator is quickly reminded of Maxim's deceased wife named Rebecca whose presence permeates the grounds and visitors of Manderley.
The novel is a haunting psychological meditation on how memories animate ghosts. In 1940, Alfred Hitchcock masterfully adapted Du Maurier's novel. Over the years, it has also been remade for TV all over the world. In 2020, Netflix released an adaptation starring Lily James and Armie Hammer. Hitchcock's vision, however, remains undefeated.
John Ajvide Lindqvist, Let the Right One In (2004)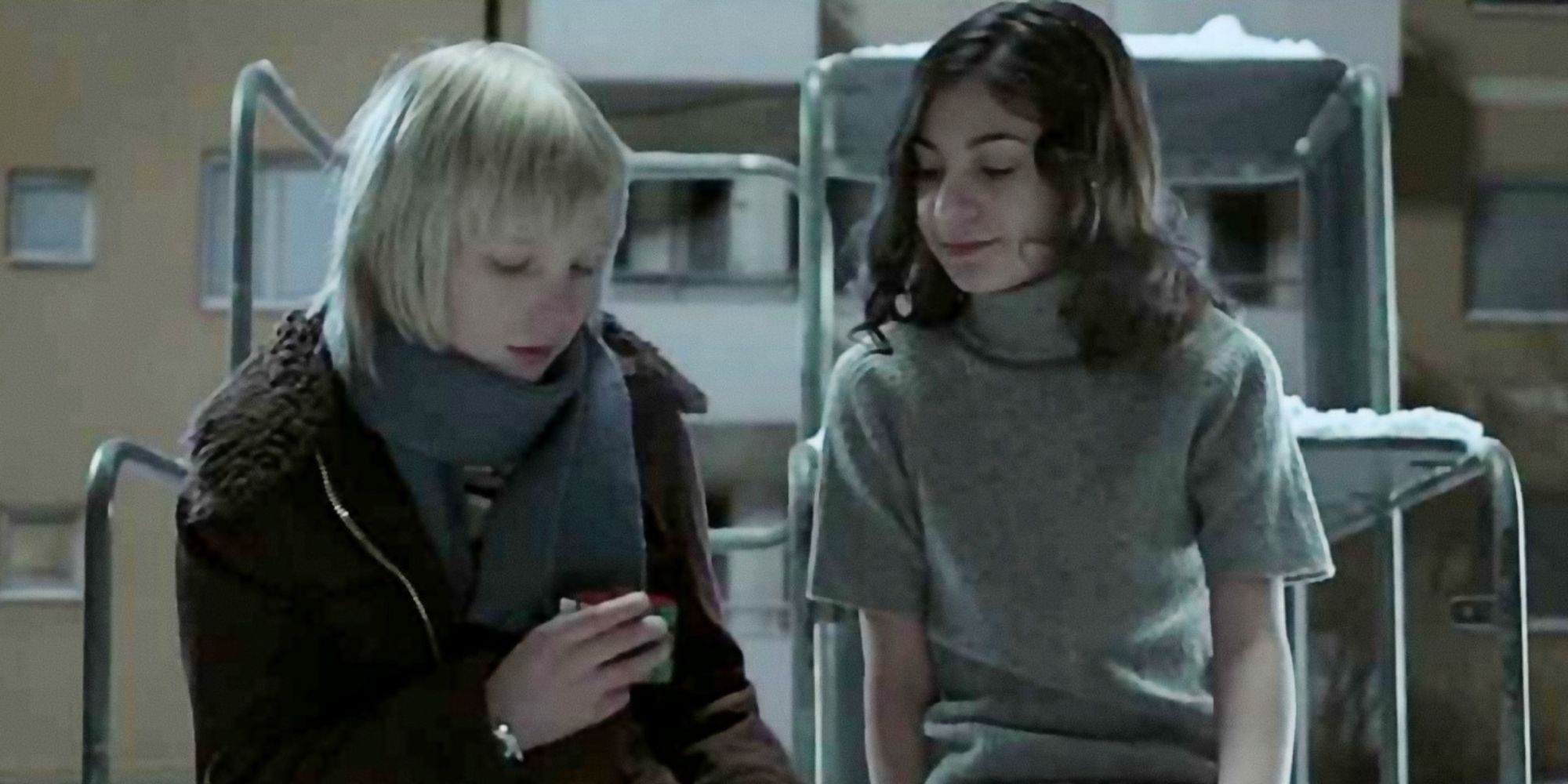 This stunning take on vampire narratives centers around a young boy, Oskar, and his budding relationship with a child vampire named Eli. Over the course of the novel, the two characters open up to one another and begin to rely on each other emotionally. As more questions are answered, the two must reconcile with the darker sides of both society and themselves. John Ajvide Lindqvist's novel isn't just another vampire tale, but it offers a refreshing meditation on coming-of-age in a world that refuses to protect you.
Let the Right One In is ripe for film and TV adaptations. In 2008, a critically acclaimed Swedish film of the same name directed by Tomas Alfredson was released. Two years later, Matt Reeves directed an American remake titled Let Me In which starred Chloë Grace Moretz. 2022 brought upon another adaptation in the form of a TV series on Showtime.
John W. Campbell, Who Goes There? (1938)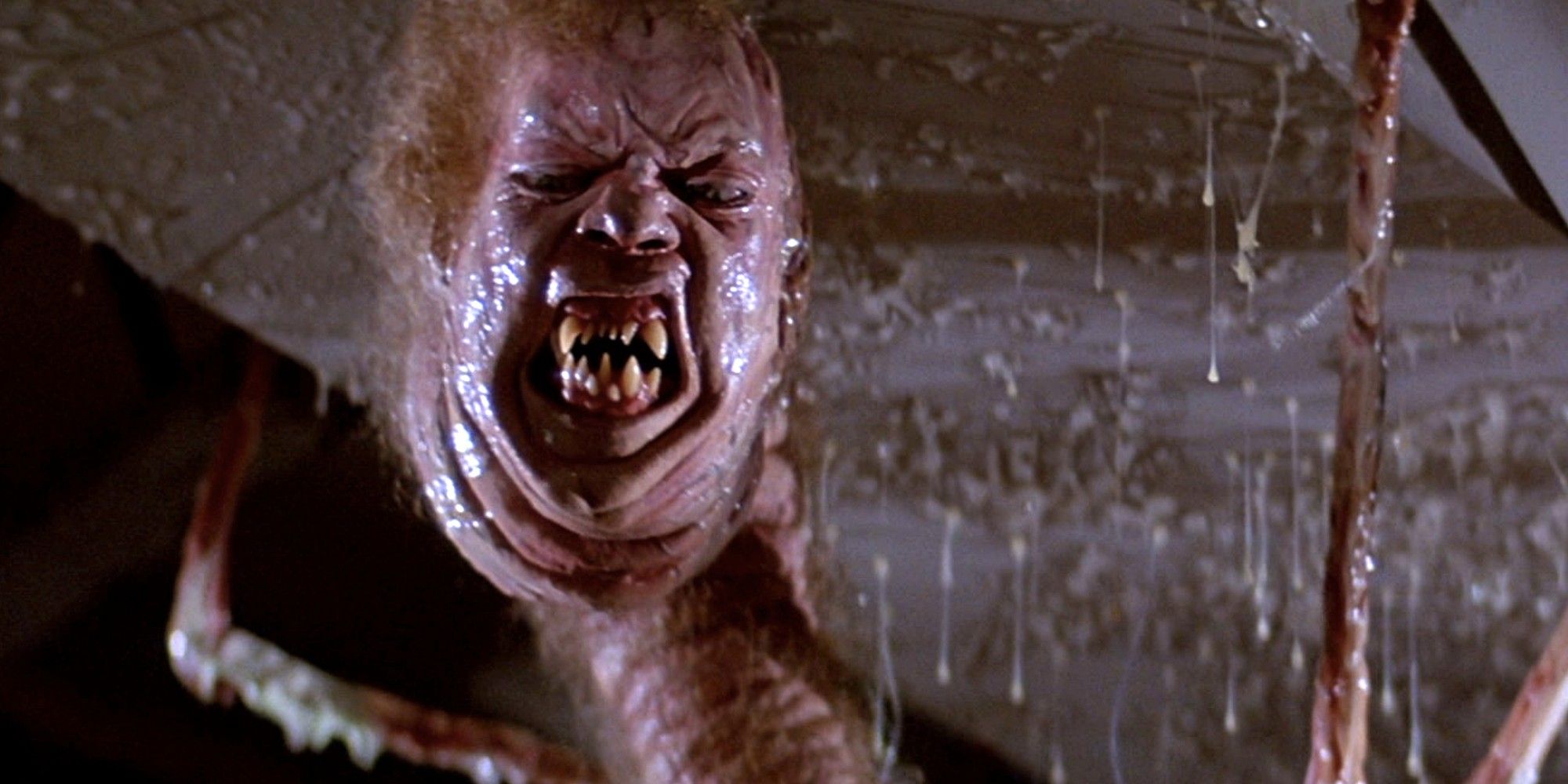 With how iconic John Carpenter's 1982 film The Thing turned out to be, it can be pretty difficult to remember that it is an adaptation. Campbell's novella is incredibly short at just under a hundred pages and thrusts its reader right into the action. In a lot of ways, Campbell's work comes off as harder sci-fi than the film remake(s). The characters go into great detail discussing the technicalities of the origin of the thing alongside the general climate of Antarctica as it relates to the central plot.
In short, the novella follows a group of scientists stationed in Antarctica who find a frozen extraterrestrial. They then have the brilliant idea to thaw it and all hell breaks loose. Alongside Carpenter's famed adaptation, Christian Nyby's 1951 film The Thing From Another World is another interpretation of the source text. Though it takes more liberties with Campbell's work, Nyby's film is different enough from Carpenter's that the two can be separately appreciated.
Ryu Murakami, Audition (1997)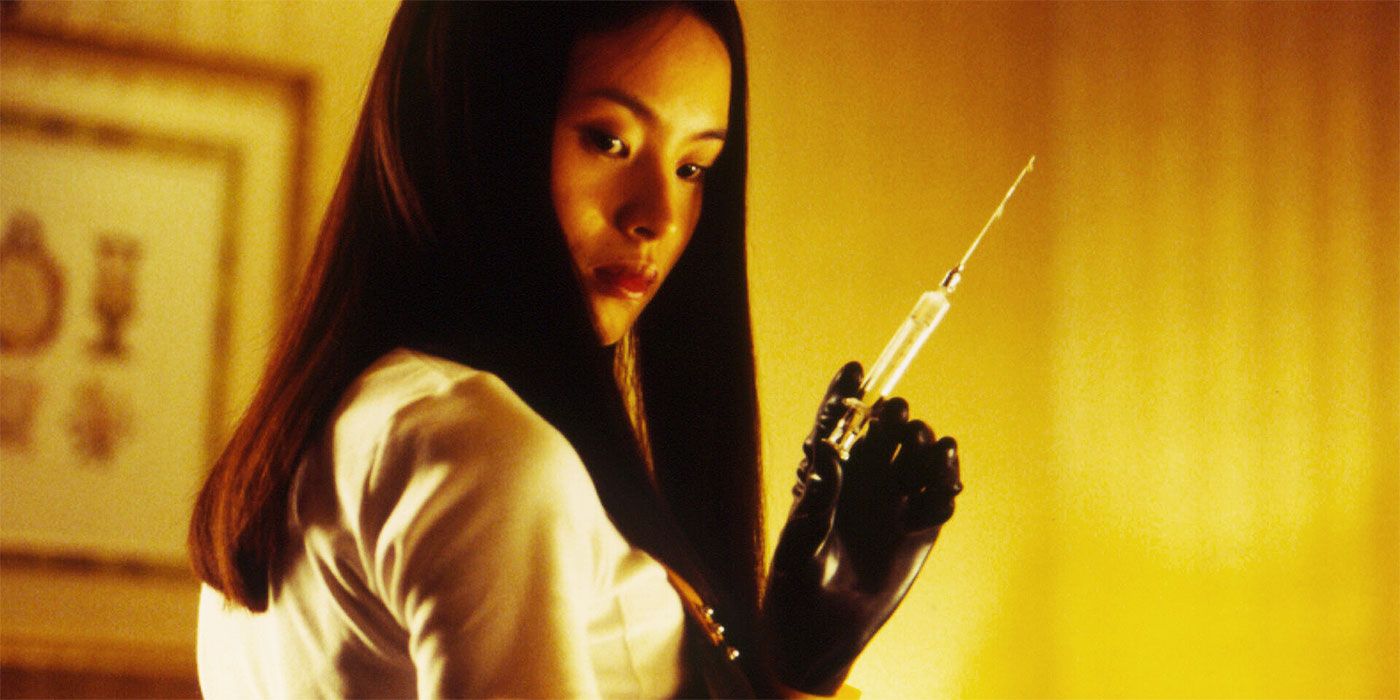 Not many people know that famed Japanese horror director, Takashi Miike, based his notorious 1999 film Audition on a novel that came out a couple of years prior. The plot centers around Aoyama, a widower, who finally decides to date again after his wife passes away. A friend convinces him to hold auditions for a fake role in a film so the two could gather a bunch of women together as potential love interests. One of the women, Asami, catches Aoyama's eye, and he falls madly in love with her. He soon finds out, however, that Asami isn't the naive young woman he believes her to be.
Unlike the film, the nature of Murakami's novel allows the reader to get into the head of the main character more clearly. There is a lot of nuance present in the novel that isn't as easily captured on film. Despite the novel's clearer focus on Aoyama, Miike's interpretation gives greater care to Asami as a character. In this way, both the novel and film work together to add additional context to the surreal and frightening plot. In addition to Audition, Murakami's other novel Piercing received an American remake in 2018.
Adam Nevill, The Ritual (2011)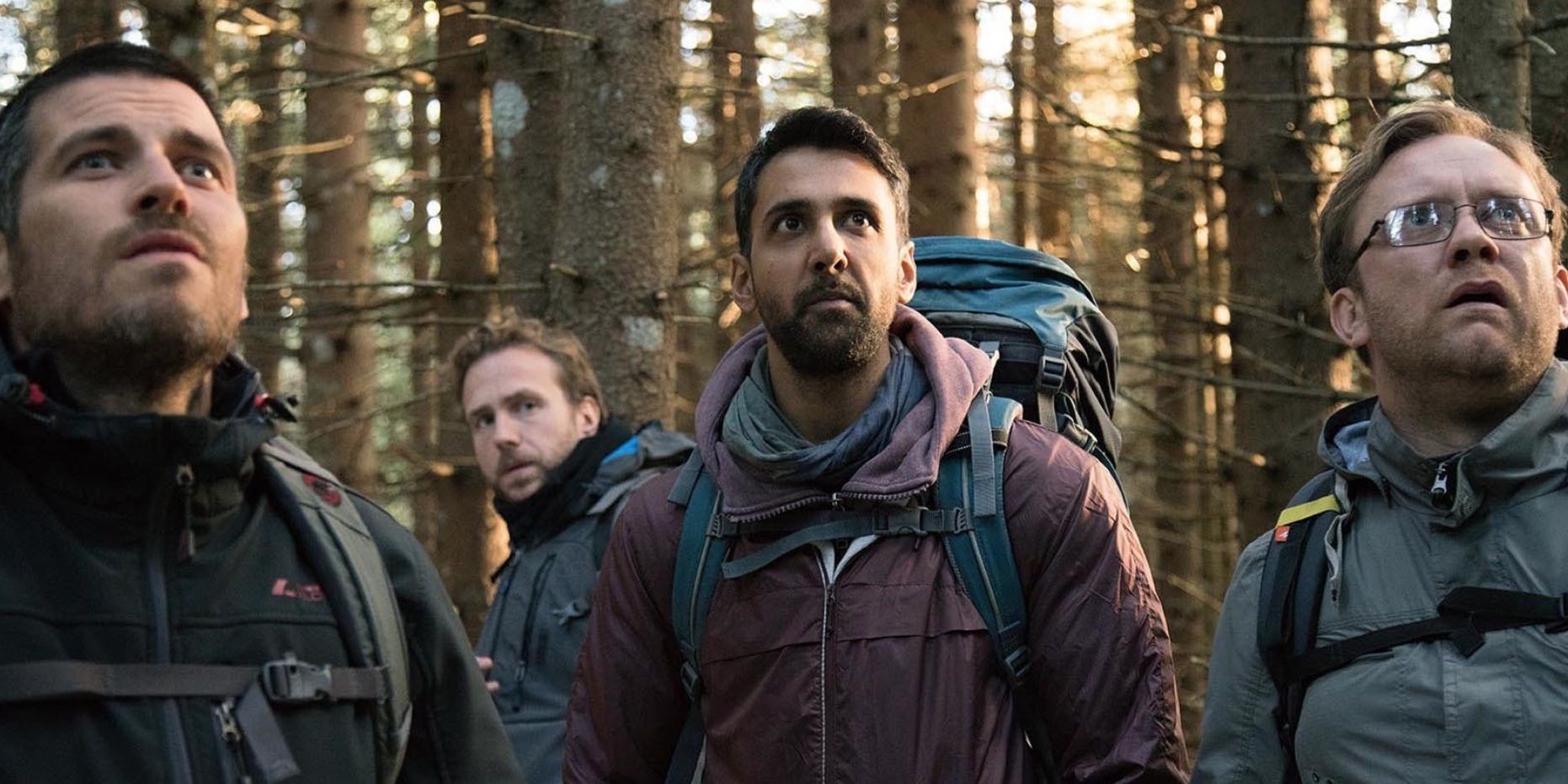 Like many horror stories about group trips into the great outdoors, Nevill's novel will make you never want to take a hike again. It follows a group of old friends who decide to venture into the mountains of Sweden. After a couple of mishaps, they collectively decide to take a shortcut back to camp. This decision, however, proves to have disastrous consequences as they become more disoriented and fearful of the things they find along the way.
In 2017, David Bruckner brought Nevill's vision to life in a terrifying film of the same name. Though the screenplay changes some things around, it mostly retains the same sense of visceral terror that comes along with being lost in the woods while confronted with things that are larger than yourself.
Yoshikazu Takeuchi, Perfect Blue (1991)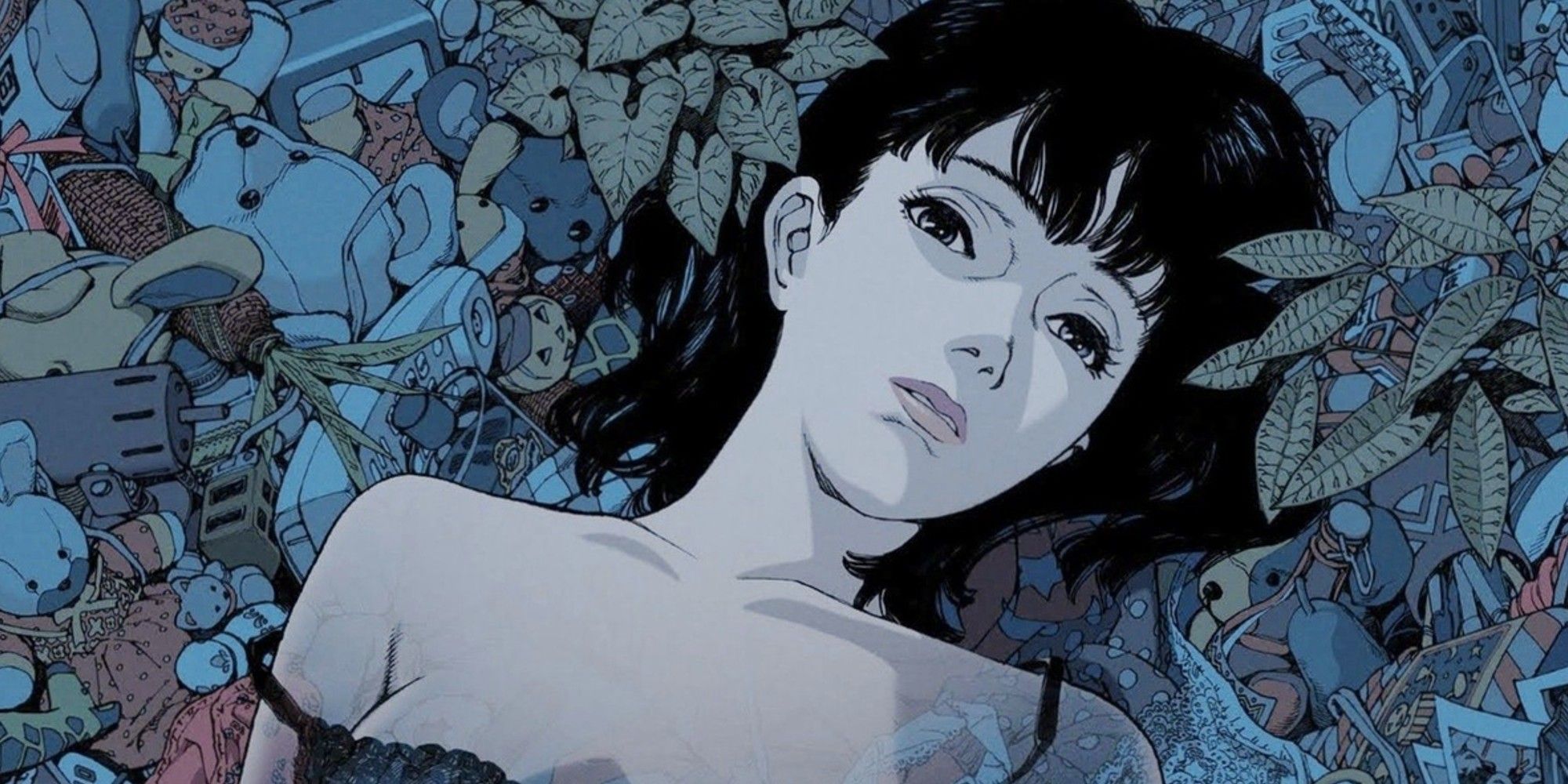 Takeuchi's light novel, Perfect Blue, is a text that feels way ahead of its time. Takeuchi's novel perfectly captures the terror embedded in the feelings of ownership many fans have over their idols, and women in general. The story centers around Mima, a Japanese pop idol, who decides to retire from singing. Instead, she yearns to transition into a more "adult" image. In response to this change, one fan will do whatever it takes to stop her from aging out of her bubblegum pop star image.
The legendary Satoshi Kon took Takeuchi's novel and made the 1999 show-stopping anime film Perfect Blue. The film's central premise remains the same, however, the two are wildly different. While Takeuchi's novel is more rooted in violent realism, Satoshi Kon's film chooses to showcase the psychological horrors only hinted at in the original work.
Grady Hendrix, My Best Friend's Exorcism (2016)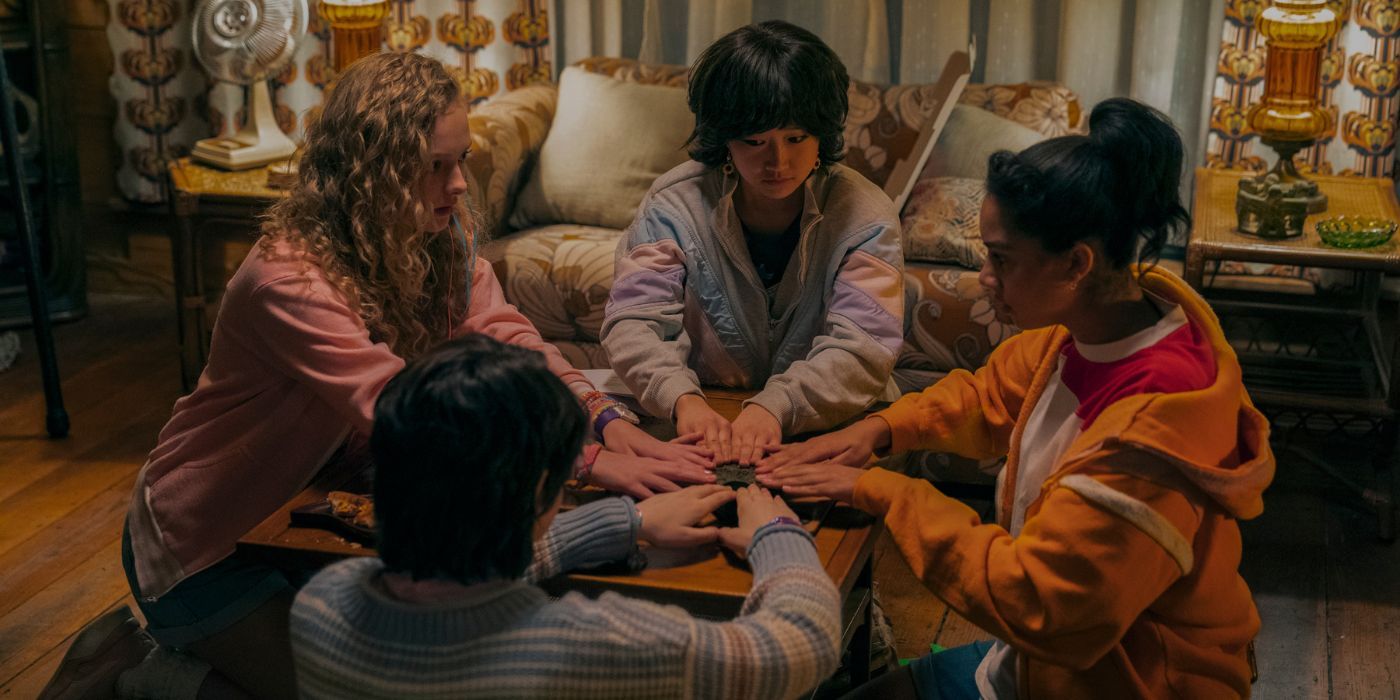 Up-and-coming horror giant, Grady Hendrix, has a knack for writing friendships. In this novel, two best friends (Abby and Gretchen) are torn apart when Gretchen becomes possessed by a demon. It's then up to Abby to save her friend from the forces of darkness before she's lost forever. It won't be easy though because the demon inside Gretchen wants to break up their friendship so it could strengthen its hold on her. The novel is a wonderful and nostalgic look into the friendship of two teenage girls in the 80s. It is as much of a coming-of-age story as it is about possession.
In 2022, an adaptation of the same name directed by Damon Thomas was released on Prime Video. While the film did a great job capturing the 80s nostalgia, it is radically different from the novel in many ways. The events of the novel are much more disturbing than the film and the friendship between the two girls is much more fleshed out. A television series of Hendrix's 2021 novel, The Final Girl Support Group, is currently in the works.