Former 90 Day Fiancé star Natalie Mordovtseva's new nose job has caught the attention of observant fans, although she tried her best to hide it. Natalie was last seen in 90 Day: The Single Life season 3, in which she tried to make her relationship with Josh Weinstein work while still being married to Mike Youngquist. Natalie's life did change a lot since she left Mike within a year of their April 2020 wedding. Natalie underwent significant weight loss to get rid of the pounds from stress eating and managed to look different after moving from Sequim to Florida.
However, Natalie looked all the more unrecognizable to fans who stumbled upon her new Instagram post on New Year's Eve. Natalie smiled for a selfie and quoted from a Russian poem by Boris Pasternak in her caption. It looked like she was seated in an auditorium, as 90 Day Fiancé cast member Natalie looked into the camera with a slight smile on her face and her blonde hair tied up. "You look different," a curious fan commented, with another one telling them it was because of Natalie's "plastic surgery." A different fan added, "I don't think so. Botox maybe." However, a few others noticed how Natalie seemingly had a new nose in the picture. "NATALIE GOT A NOSE JOB YOU CAN STILL SEE THE STITCHES HEALING ON HER SEPTUM OMFG!!!" wrote someone else.
Related: 90 Day Fiancé: All About Mike & His Rumored New Girlfriend After Natalie
90 Day Fiancé Star Natalie Before & After Plastic Surgery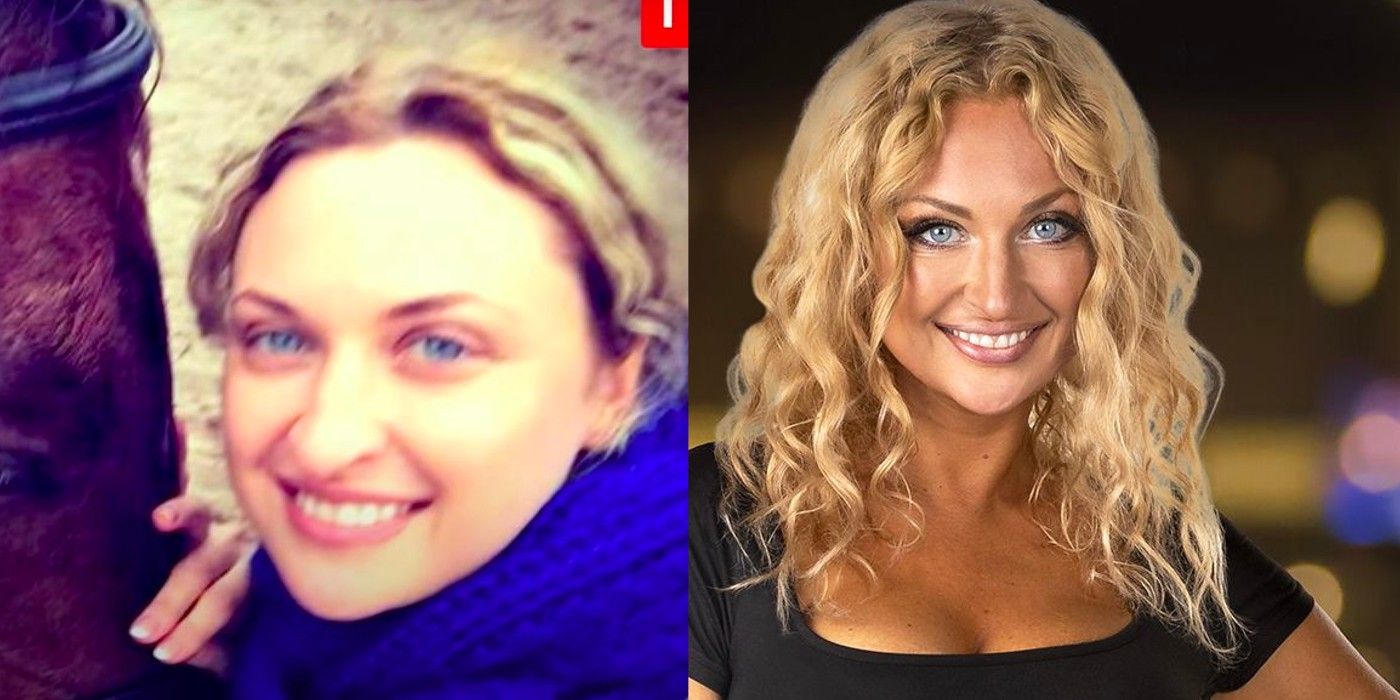 During the 90 Day Fiancé season 8 Tell-All Natalie revealed her desire to get a nose job. Later, in an episode of 90 Day Fiancé: Happily Ever After? season 6, Natalie had secured an appointment for a nose surgery without Mike's knowledge. Back then, fans wondered if 90 Day Fiancé star Natalie was getting a new nose for cosmetic reasons, or if she was getting treated for breathing problems. Fans compared Natalie's old photos to her newer ones and observed that her profile looked different, and she had a slightly upturned nose. However, on the show, it was Mike who spoke about how "surgery is the only way to get" Natalie's polyps removed.
Natalie is not a novice when it comes to getting plastic surgery. She's visibly gotten fillers in the past, and her New Year's Eve photo also shows her with fuller, pillowy lips suggesting she got a procedure done along with her nose job. Moreover, Natalie also owes her weight loss success to laser liposuction. 90 Day Fiancé star Natalie got her laser liposuction done on her chin, stomach, and waist. She wanted to lose weight but not her chest size, which had grown larger after weight gain. So Natalie targeted specific areas of her body to lose weight.
Natalie also claims to have been on a Keto diet along with exercising regularly to shed her extra pounds. Natalie weighed 165 pounds when she first started her weight loss transformation journey and currently weighs 136 pounds. Natalie may have thought that getting slimmer would be beneficial to her new modeling career that she's exploring. She recently moved to California for the same reason and is rumored to be staying with Josh. The new nose could also be her attempt at securing modeling or acting jobs, but 90 Day Fiancé fans believe Natalie with her captivating eyes has always looked pretty, with or without the help of surgery.
More: How 90 Day Fiancé's Natalie Mordovtseva Shocked Fans In 2022
Source: Natalie Mordovtseva/Instagram