New Game of Thrones cosplay perfectly brings Sansa Stark to life. Played by Sophie Turner, Sansa is the eldest of the two Stark daughters in HBO's Game of Thrones, adapted from George R.R. Martin's popular fantasy novels of the same name. Often contrasted with her younger sister Arya (Maisie Williams) over the course of the show's run, Sansa started out as an individual with very little power and slowly learned how to navigate her dangerous circumstances. She eventually came out on top, surviving several traumatic events and gaining savvy and political know-how until she became the Queen in the North, ruling over her family home of Winterfell.
Costume creator Tami Mimiko has now shared an extremely accurate Sansa Stark cosplay via Twitter, pictured against a snowy background that even includes red leaves reminiscent of the Weirwood trees of Winterfell. Taking inspiration from Sansa's dark and muted wardrobe in the later seasons of the series, the cosplay adds intricate details to Sansa's already layered look, including hints of Weirwood leaves hidden within the heavy skirts and a glamorous black feathered cape. The cosplayer also included the crown Sansa earned in the Game of Thrones series finale, when she was officially named Queen in the North. See the post below:
Related: The Jon Snow Sequel Could Just End Up Being Game Of Thrones Season 9
Sansa Became More Popular Later In Game Of Thrones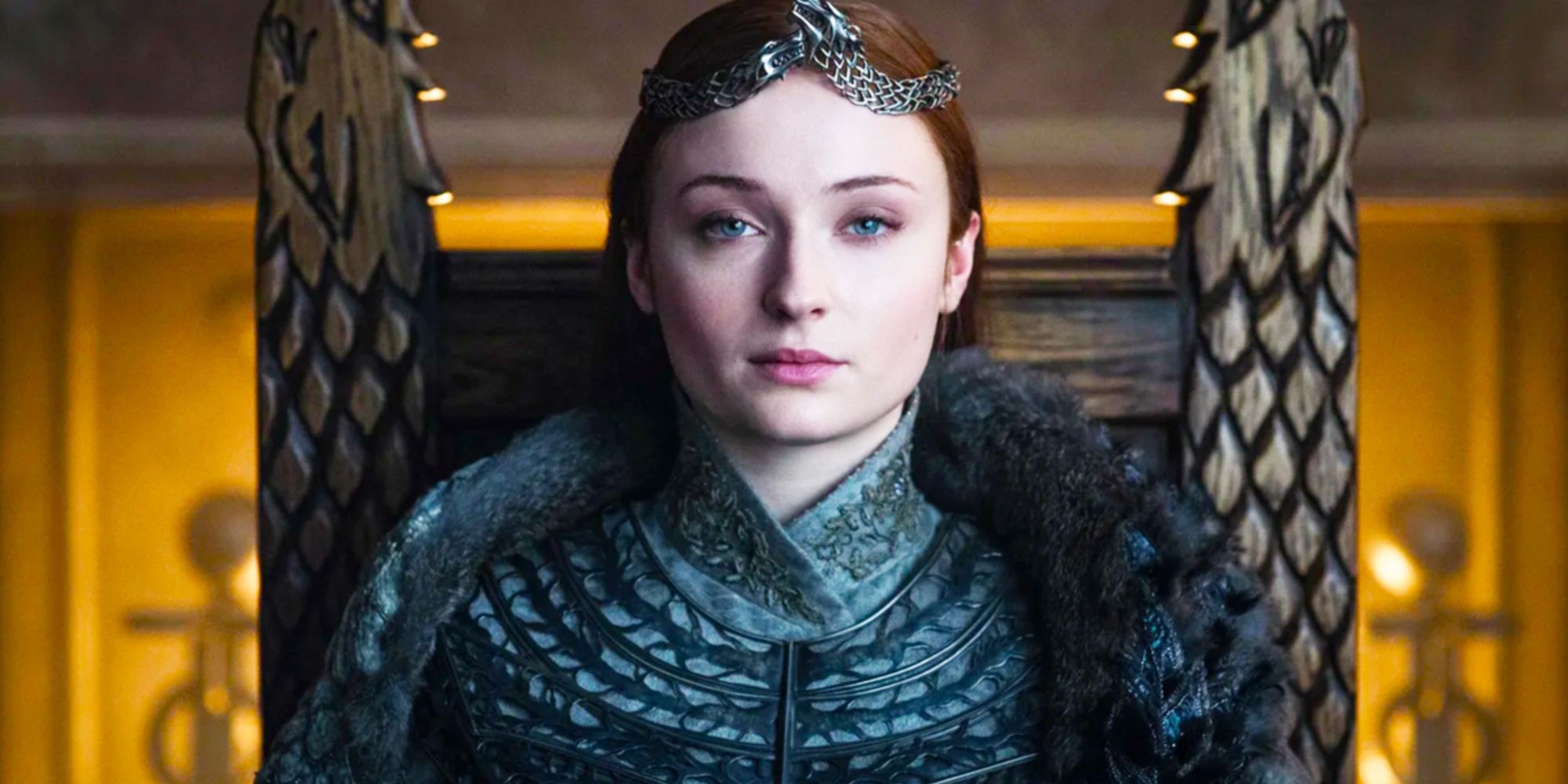 Mimiko's impressively accurate Sansa Stark cosplay manages to encapsulate every essential aspect of the character's look, from her shining red hair to her elegant furs and majestic stance. The cosplayer's notable resemblance to Turner and commitment to re-creating this look in an environment that could be mistaken for Winterfell truly bring Sansa to life, three years after her last on-screen appearance. Despite the controversial nature of Game of Thrones' final season, many fans appreciated where Sansa ended up in the finale, indicating how much the public's opinion of her changed over the years.
As one of the younger members of Game of Thrones' ensemble cast in season 1, Sansa was disliked by many viewers when she was first introduced due to her haughty attitude, unkind interactions with her family members, and lack of agency. Though her behavior was typical of a teenager, it led many audience members to judge her harshly and grow frustrated with her actions and the situations she ended up in. Sansa was even included on a list posted to social media earlier this year of Game of Thrones villains, despite her status as a protagonist of the series and a member of the oft-righteous Stark family, leading fans of the show to defend her.
However, Sansa earned sympathy as the series went on due to viewers' hatred of her villainous would-be husband Joffrey (Jack Gleeson) and the other Lannisters and later, her terrifying husband Ramsey (Iwan Rheon). Aside from that sentiment, the character earned the respect of audience members due to her eventual poise, penchant for strategy, and ability to think for herself, which sometimes led to her and Jon (Kit Harrington) clashing when they disagreed on a military approach. While Sansa continued to frustrate some viewers as Game of Thrones went on, few could claim that she did not earn her spot as Queen in the North, to which the above cosplay pays tribute brilliantly.
More: House Of The Dragon Makes 1 Sansa Stark Moment More Tragic
Source: Tami Mimiko/Twitter