We might only be a couple of days into the New Year, but Netflix is wasting no time in making the hard decisions. The streamer has begun pruning its show catalog for 2023 and the first to be placed on its chopping block is the widely-loved multilingual mystery show, 1899. The streamer's decision to cancel the show is sure to disappoint fans who had been hoping to get answers to the show's many unsolved puzzles following what was a jaw-dropping cliffhanger that ended the inaugural, and now, sadly, the only season of the mystery show.
Announcing the cancelation was the show's co-creator duo Jantje Friese and Baran bo Odar in a joint statement posted to the latter's Instagram. "With a heavy heart we have to tell you that 1899 will not be renewed," the first sentence reads. While the creators did not reveal the decision behind the show's cancelation, the next sentence seems to suggest that the decision was solely Netflix's: "We would have loved to finish this incredible journey with a 2nd and 3rd season as we did with Dark. But sometimes things don't turn out the way you planned. That's Life." They continued; "We know this will disappoint millions of fans out there. But we want to thank you from the bottom of our hearts that you were a part of this wonderful adventure. We love you. Never forget."
1899 is an epic science-fiction thriller set in the same year as its title. It follows the crew and passengers aboard a steamship named Kerberos and the mysterious events that unravel on deck as they embark on a voyage from Europe to New York. The promise of a bright and promising future at a new destination suddenly turns bleak when they encounter another emigrating ship adrift at sea. Their unexpected nightmarish discovery sets off a chain of mysterious events that leaves Kerberos' passengers frightened to their bones, giving rise to more questions than they can answer.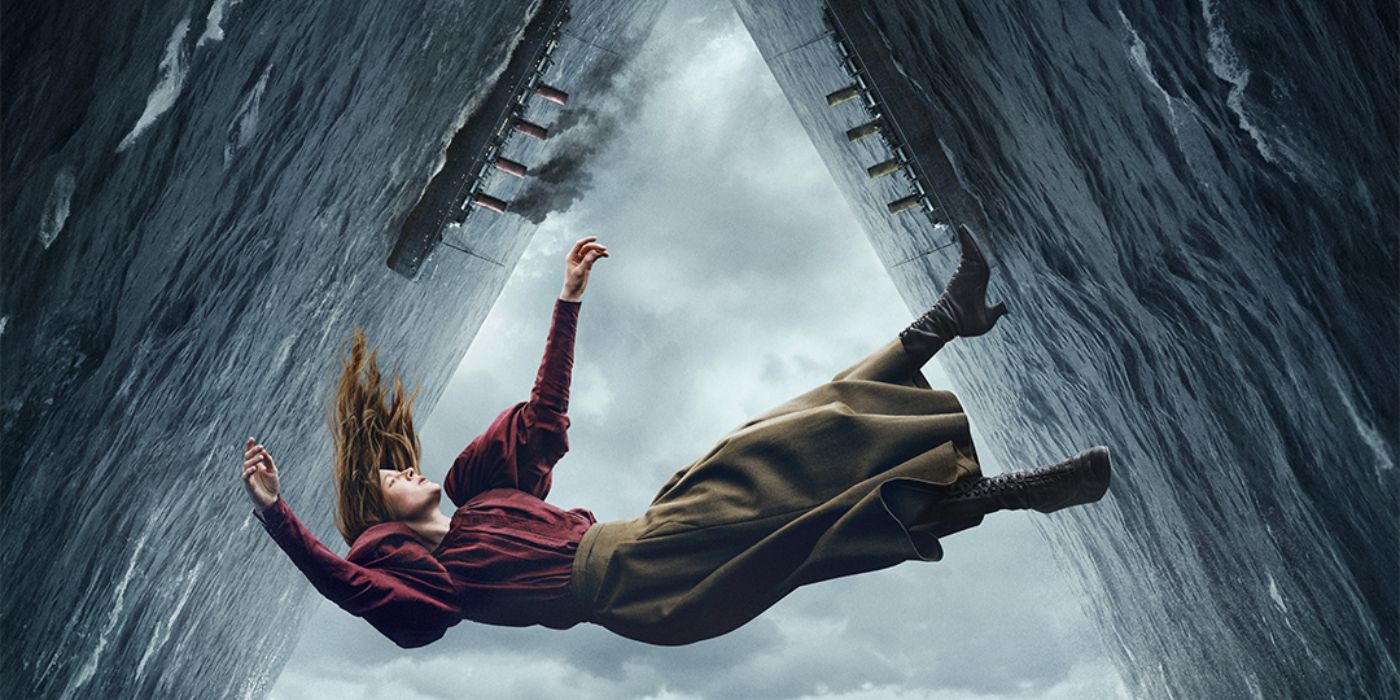 RELATED: '1899' Season 2: How the Mind-Bending Finale Sets Up More Story
1899 was met with rave critical and audience reception and was perceived as a worthy successor to Dark, Friese and Odar's first project from their Netflix deal. Both shows shared common themes and frequently drew fair comparisons from audiences who deemed 1899 equally compelling as its predecessor. 1899 premiered on Netflix on November 17 with all 8 episodes released at once and quickly proved a hit on the streamer, climbing into its coveted Top 10 chart. Unfortunately, it would seem as though the numbers were not enough to break even when compared to the show's expensive cost – 1899 employed the use of virtual production techniques which does not come cheap; production was done on a newly-built stage at Babelsberg Studios in Germany which is currently Europe's largest. However, Netflix is yet to release an official statement regarding its decision to cancel the show.
1899 features a multi-ethnic ensemble cast including Emily Beecham, Aneurin Barnard, Andreas Pietschmann, Miguel Bernardeau among many others. Creators Friese and bo Odar equally served as co-showrunners and executive producers. Friese wrote the screenplay from which Odar directed. Given the show's popularity, time will tell if the fans can generate enough clamor to attract another streamer to rescue it from sinking.
All 8 episodes of 1899 are still available to stream on Netflix. Check out the statement from the creators below: