Claire Foy is a hugely talented pro. She's been delivering big on screen and on stage for years, she won two Emmys for her work in The Crown, she earned four BAFTA nominations, two for The Crown, one for First Man and another for Wolf Hall, and now she's rightfully in the awards season conversation yet again for her performance in Sarah Polley's Women Talking. However, even with all those achievements, she hesitates to give herself credit for giving her young Women Talking co-stars good advice. (Even though it's spot-on stuff.)
The film is based on Miriam Toews' best-selling novel about a group of women living in a secluded religious colony who must figure out how to respond to a series of sexual assaults committed by the colony's men. Do they stay and act as though nothing happened? Do they stay and fight back? Or, do they leave everything they've ever known behind to build a better life elsewhere?
With the film now playing in select theaters and set to expand nationwide on January 27th, Foy took the time to join us for an episode of Collider Ladies Night to revisit her journey from drama school to "breaking out" via The Crown to being part of an exceptional ensemble in Women Talking.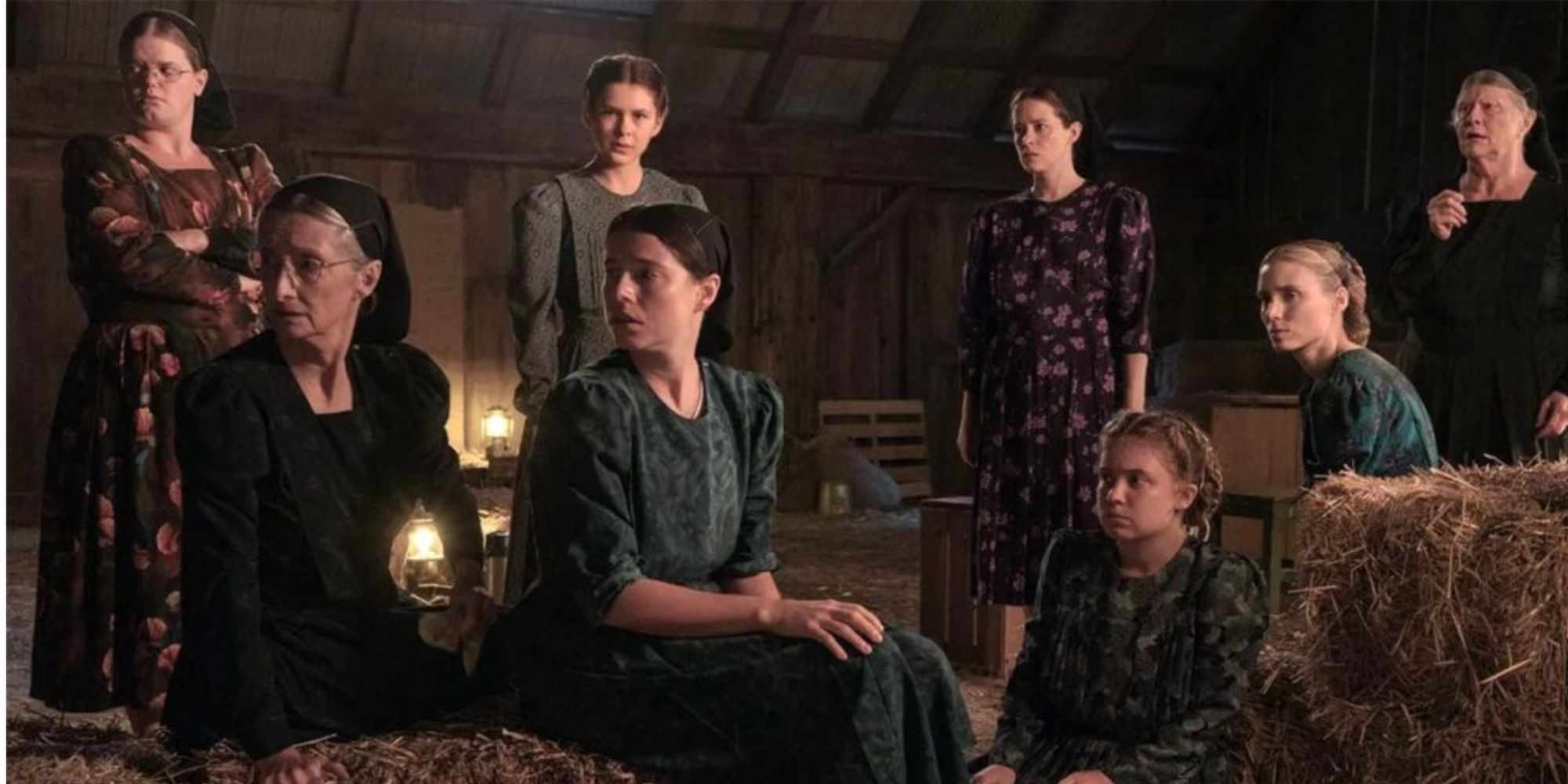 Foy has certainly hit a point where she can help carve a better path forward for newer actors like her Women Talking co-stars Kate Hallett and Liv McNeil who both make their feature acting debuts with the film. But, of course, there was a time when Foy herself was new to the craft and had a lot to learn. She recalled:
"I think I went to drama school with very little understanding of what it would take to actually be an actor or what was involved or the skills you had to have, any of those things. Drama school, we did a lot of preparation for it. You did a lot of Stanislavski exercises, and a lot of prep around the skills that you might have to be able to do it. And then when I did my first play at drama school, I went, 'Oh, it was good. I liked doing it.' I loved it. It was terrifying, and I was worried I was getting it wrong all the time, but at the same time, I was like, 'This feels really, really, really good.'"
Fortunately, that's what drama school is for! Trial and error, and to find what works best for you. Foy pinpointed two particular ideas she embraced while in drama school that have proven invaluable, even to this day:
"I think one of the voice teachers at the school once said, 'If you're on stage or you're acting in some way and you're feeling like it's not happening, just stop and take a breath. Just take a breath! You're probably not breathing,' which is really important. But also for me, I fundamentally realized that acting genuinely was not about myself. It was about affecting another person, it was about the person you were acting with. How are you gonna make them change? How are you gonna make them see your point of view? You're always trying to get something out of somebody in life. Everyone's trying to affect everybody in their life, whether it's other people or themselves. They're always trying to get a response or reaction or change someone and that is the most helpful thing to me in the world. I think a lot of the time as an actor you're meant to feel like it should all be about you or like the spotlight's on you, and actually it's the opposite. If you just focus on the other person, then you just start doing it. You're just doing it. You're basically in the room listening and that's it."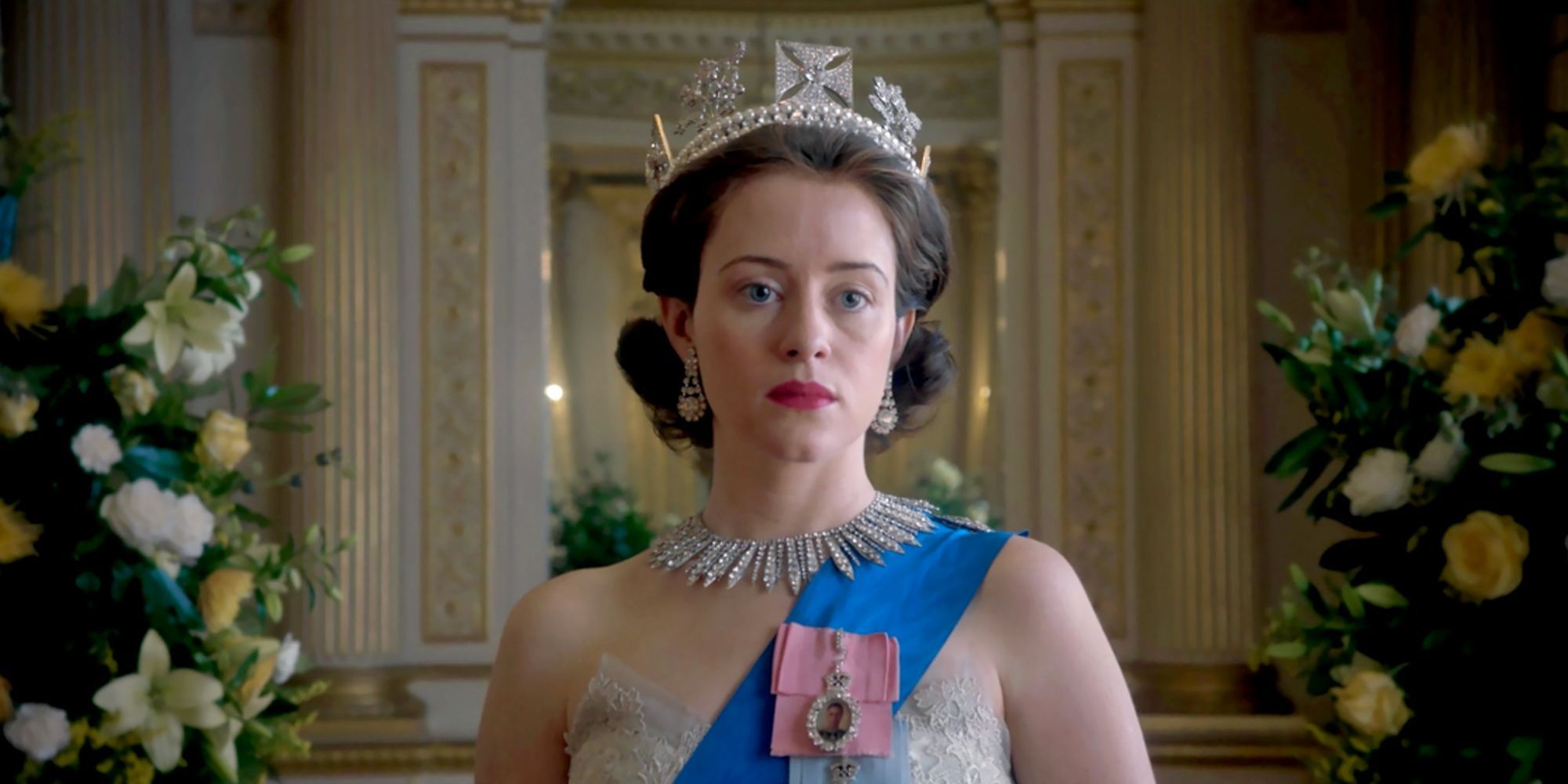 But, of course, all the studying in the world can't totally prepare someone for what it takes to become a working actor. Here's what Foy said when asked for something that surprised her when she hit her first professional sets:
"I think the thing that I wasn't prepared for was there are technical elements to it, like it not being able to be all about the experience and the feeling. Sometimes it's about waiting for the light, and you've got to be ready to go when you have to go. Sometimes it's about saving yourself. You're doing everyone else's shots before your own, but you've got to get there. You've got to get there every time for the people that you're with and then for yourself."
Foy's certainly honed her craft over the years, but there are always new lessons to learn, both in front of and behind the lens. For instance, it can mean one thing to film and television fans watching an actor experience a "breakout opportunity," but it can mean something else to the person who's actually going through it. Here's what Foy said when asked for a misconception about the reality of "breaking out" in Hollywood:
"I'd been working for like 10 years by the time I got The Crown, so I did feel a bit long in the tooth when it happened. [Laughs] I was a bit like, 'So what?' I had got to a point in my career where I was just like, 'Well, that's not gonna happen for me.' I mean, I don't know who that happens to. It was a pretty extraordinary experience. But I was very lucky that it wasn't at the beginning of my career. I was very lucky I wasn't overwhelmed by it or took it too seriously, basically. Or personally! So it was amazing, but I also very much had my own life and knew how to do my job by that point, so I was very lucky. This is another thing that Matt Smith actually told me. He already had it because he'd done Doctor Who and he said, 'What I think is really interesting about it is that everybody thinks you've changed, but you've said exactly the same. It's just everyone's opinion of you has changed, you know? Everybody around you suddenly thinks of you differently and you think of yourself the same.' I understand that that might be like, 'That's not difficult,' but there is something to navigate about that because you still have all the same opinions and insecurities or beliefs about yourself and then suddenly everybody else thinks of you now differently, that you apparently move through the world in a different way even though you still feel exactly the same. I think the thing is not to fight it. You can't control what other people think of you, ever, so you may as well just be in charge of your own life."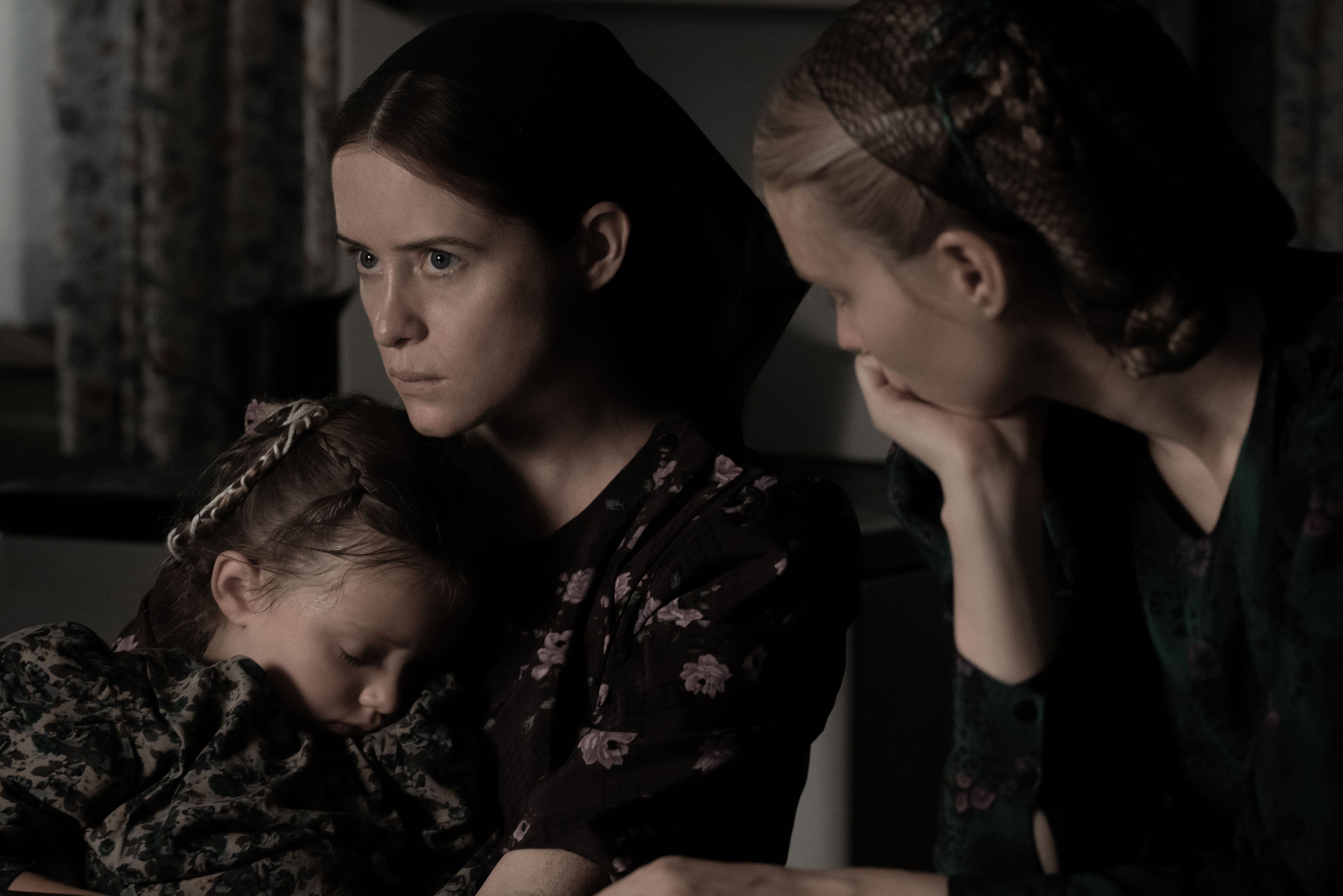 Even with all these achievements and experiences, Foy still had a hard time fully embracing what a valuable resource she could be for her young Women Talking co-stars. "I don't know how helpful I was. I kept basically scaring them, I think." She went on to explain the specific advice she hoped to impart to them, an especially valuable lesson to learn in film and television, or any profession for that matter. She explained:
"I wanted them to know that they were not at the mercy of the system. They were not at the mercy of this film. I just kept saying, 'Look, a lot of us have been working quite a long time' … [laughs] I was just not helpful at all. But I was just like, 'Please don't feel like you have to sacrifice yourself personally for what you're doing. Don't take yourself to a place that you don't think you can come back from. Don't feel like you have to bleed for this. Yes, there is an element of that, but protect yourself. You're so young. Please don't hurt yourself. Please don't hurt yourself.' And I didn't really have to worry about that because obviously, Sarah acted very young. I think she always had one eye on them. And also, they are just tough. I think my insecurity about it was probably completely unfounded because they're much more mature than I am now. So I don't really know how much help I was. And there was a therapist on set and everything, so I think for them, a first experience of making a movie like this, I hope all of their experiences are like this. I hope. And I really believe that they will go into their next jobs with an expectation of what a film could be like. I just hope it doesn't get ruined."
Looking for more from Foy on her wildly impressive journey in the industry thus far? Be sure to watch her episode of Collider Ladies Night at the top of this article, or you can listen to the uncut version of the conversation below in podcast form: