With the recent success of The Whale, Brendan Fraser has been thrust back into the spotlight. If you are unfamiliar, Brendan was one of the major action stars of the late '90s-early 2000s, starring in titles like The Mummy and George of the Jungle. Fraser has been a part of many stellar films, and below is a list of 10 of his best movies.
The Whale (2022)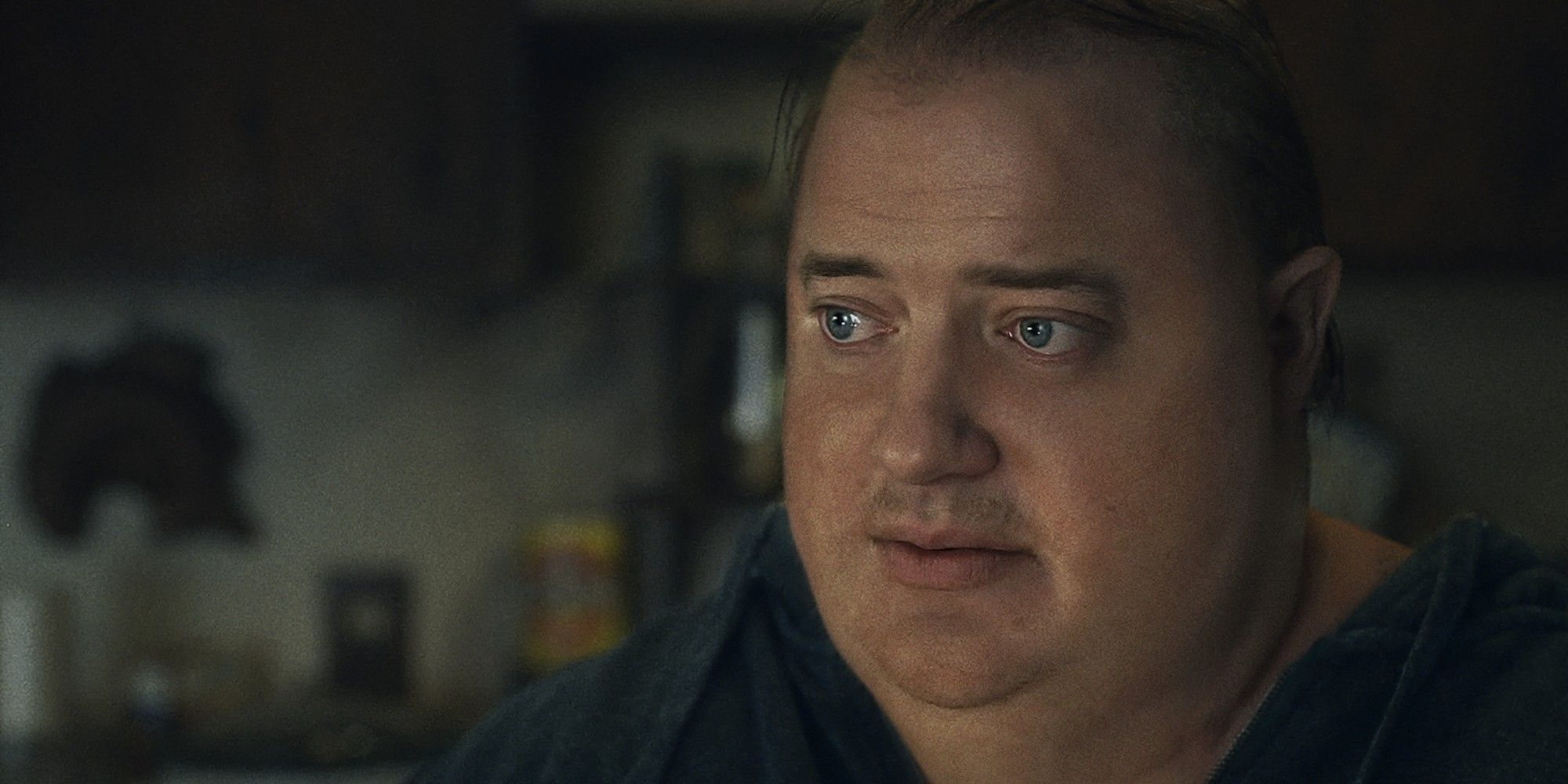 Charlie (Brendan Fraser), an online English teacher, attempts to reconnect with his 17-year-old daughter Ellie (Sadie Sink), when he learns he might not have much longer to live, due to his declining health. The Whale is one of the most intense movies of 2022, in large part due to Brendan Fraser's captivating performance. This movie is based on a play, and it all takes place in one apartment. In this intimate setting, Charlie injects hope into the morbid story through his positivity and compassion, despite the inability to see anything good in himself.
RELATED: Brendan Fraser Explains How 'The Whale' Impacted His Priorities When Choosing New Project
George of the Jungle (1997)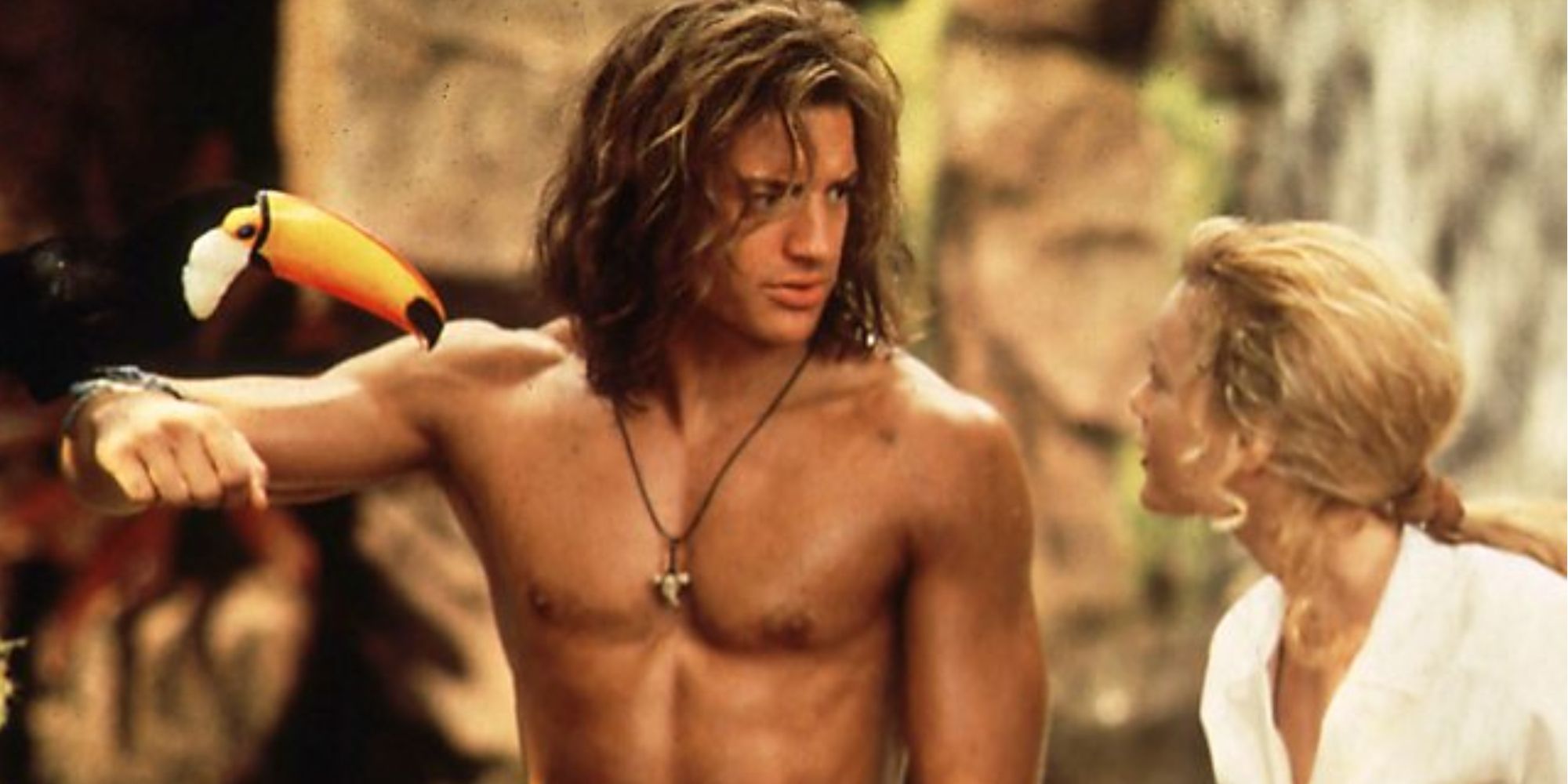 This 1997 comedy follows Ursula (Leslie Mann), an American Heiress touring Uganda. Her local guide tells her the tale of a White Ape and shortly after, Ursula and her fiancé go searching for the creature. When they are attacked by a lion, the White Ape recuses her. She soon discovers the White Ape is actually a man named George (Brendan Fraser) who was raised in the jungle. George of the Jungle solidified Fraser as a leading man; he was able to show off his comedic skills in this now classic live-action Disney movie. George of the Jungle succeeds at loosely adapting the animated television series by leaning on Fraser's charm, solidifying it as one of the best jungle movies ever.
AirHeads (1994)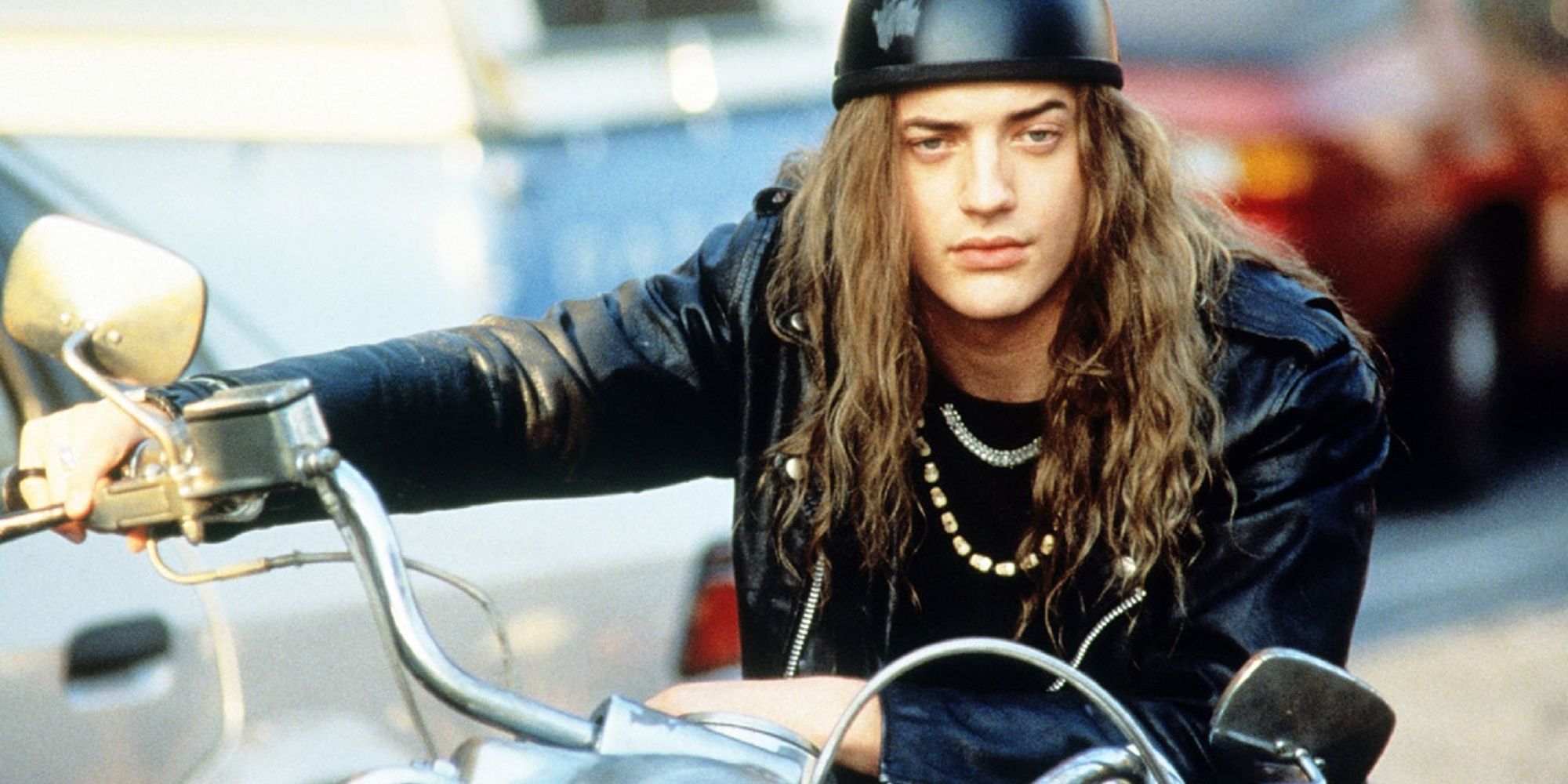 Chazz (Brendan Fraser), Rex (Steve Buscemi), and Pip (Adam Sandler) are in a band called "The Lone Rangers." Unfortunately producers continue to turn them down once they hear their demo tape. In a last ditch effort they sneak into the local radio station to play their tapes, and eventually things get out of control, to the point where the band holds the radio station employees hostage. Another example of Fraser's comedic ability, the joy of this movie comes from the way all three of the band members bounce off of one another to continually escalate the situation.
Gods and Monsters (1998)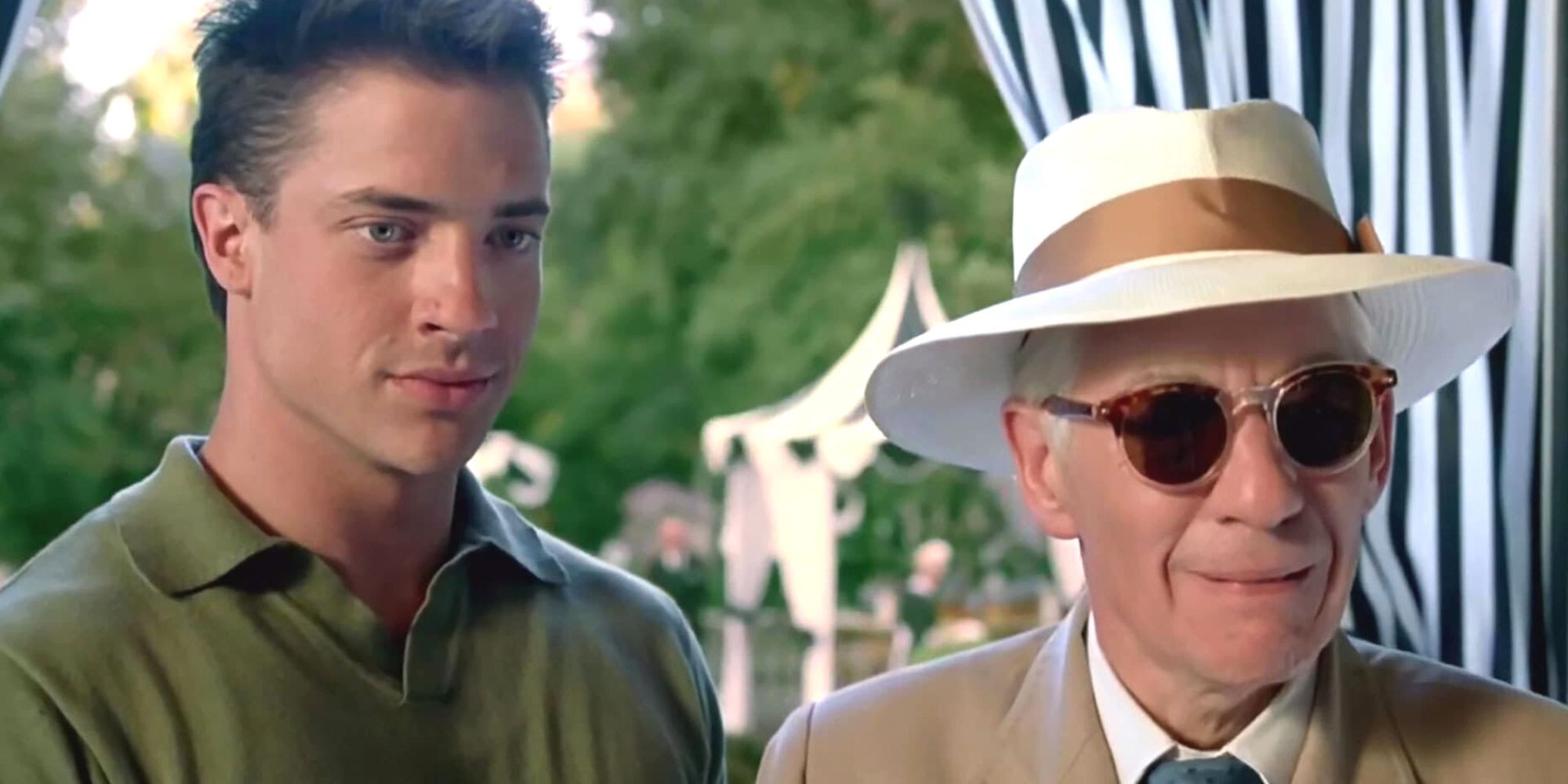 James Whale (Ian McKellen) is the real life film director of 1931's Frankenstein. This fictional tale of his life focuses on him after his retirement from filmmaking and the flashbacks he has to the early 1900s and his role in World War I. The story centers around the relationship between Whale and his gardener Clayton Boone (Brendan Fraser), as Boone, a far younger man, wants more than just a friendship with Whale. Gods and Monsters is a reflective piece on the effects of war but also how one's own career can haunt someone as they age. This is a particularly interesting piece of work in Brendan Fraser's own career, as he shows dramatic brilliance in the role. This was a departure from his comedic roles at the time, and it is the same dramatic weight that he would later bring to The Whale.
The Mummy (1999)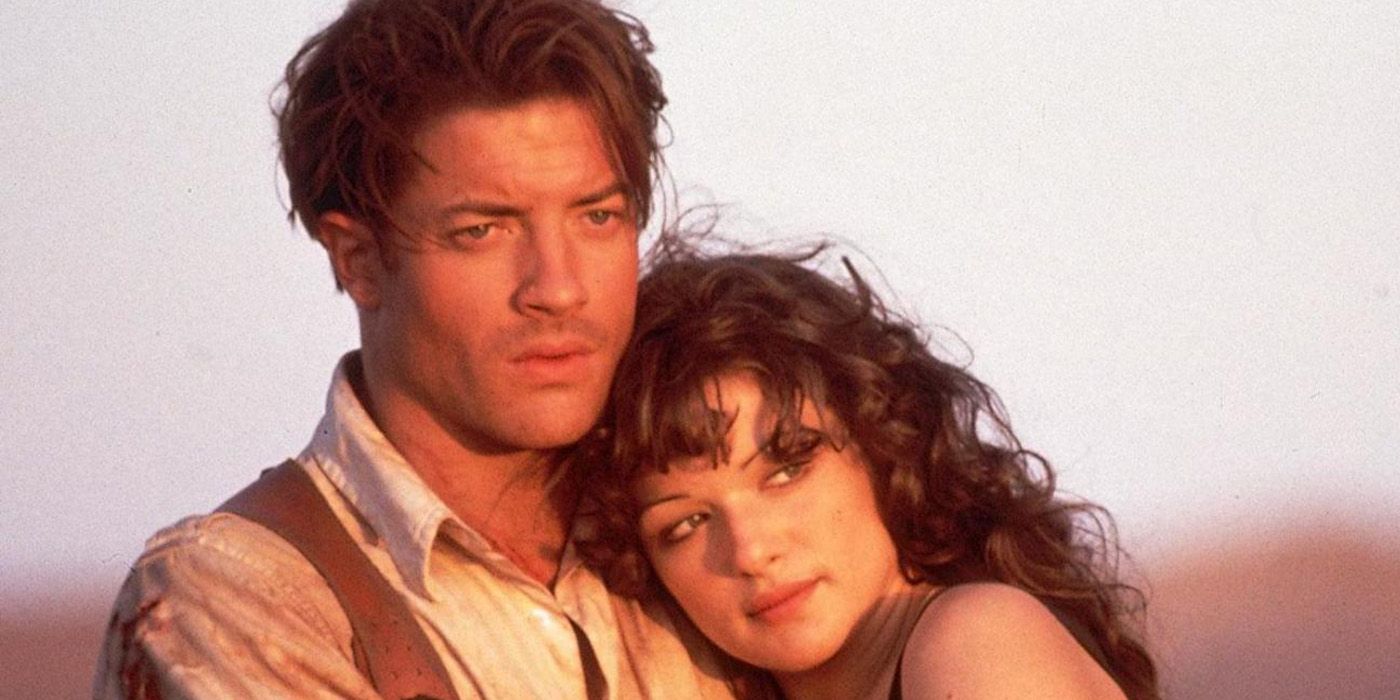 Arguably Fraser's most iconic role, The Mummy follows adventurer Rick O'Connell (Brendan Fraser) as he guides librarian Evelyn Carnahan (Rachel Weisz) on a quest to the hidden city of Hamunaptra. While searching the city for secrets and treasure, they accidently awaken a mummy who attacks them while searching for a way to revive his long-lost love. The Mummy is a quintessential '90s action movie with great set pieces, a satisfying plot, and most importantly great performances all around. This action-packed role cemented Fraser's ability to lead a movie.
School Ties (1992)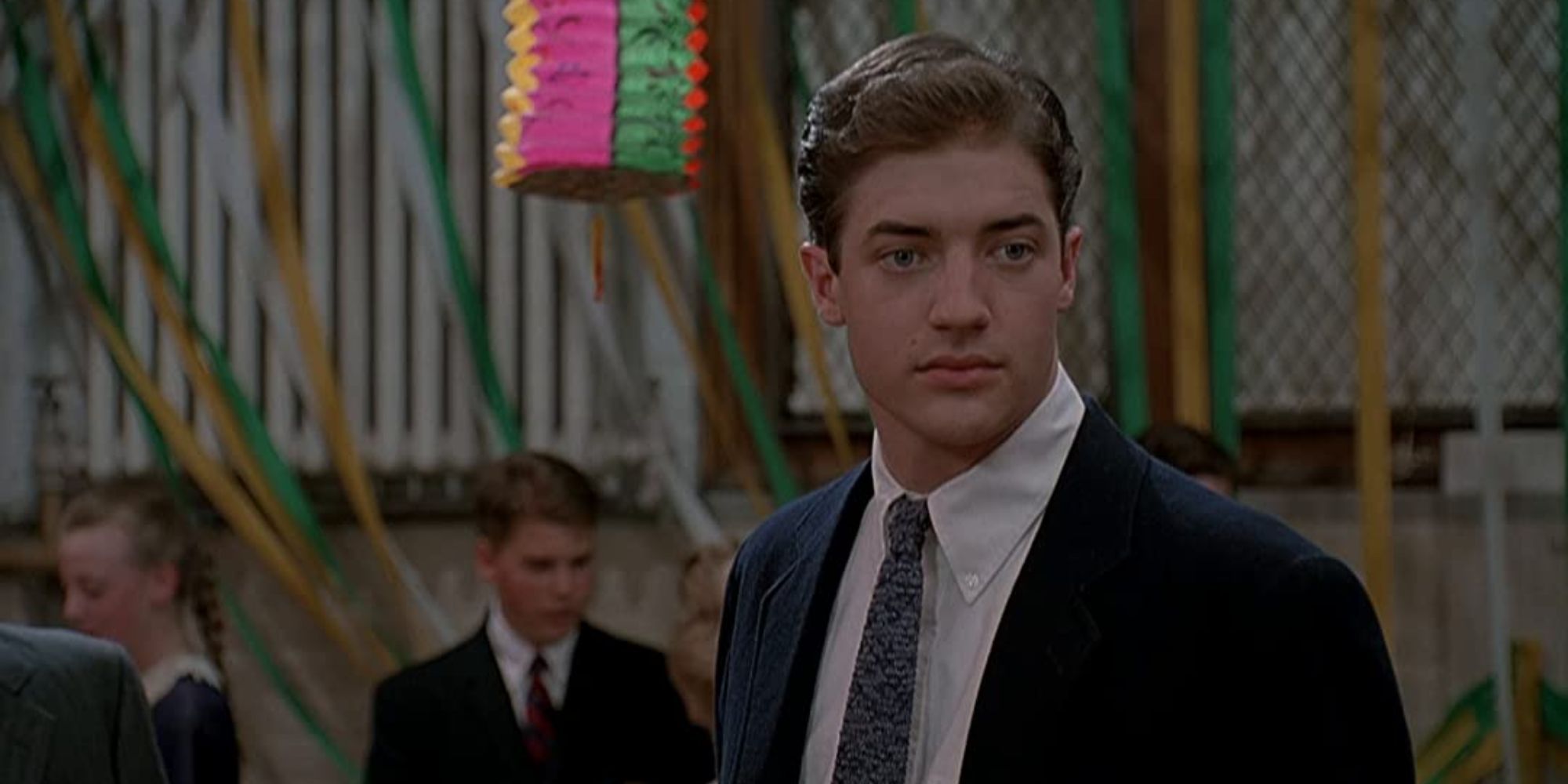 In 1959, Jewish 17-year-old high school quarterback David Greene (Brendan Fraser) gets offered a scholarship to play for a private Catholic boarding school because of his stellar grades and talent on the football field. While the opportunity to play football on a bigger stage is exciting, David faces a school full of people with prejudice against him because of his identity. This includes his new teammates Rip Van Kelt (Randall Batinkoff), Charlie Dillon (Matt Damon), and Jack Connors (Cole Hauser). School Ties is a fantastic sports coming-of-age story with more substance than your typical high school drama.
The Quiet American (2002)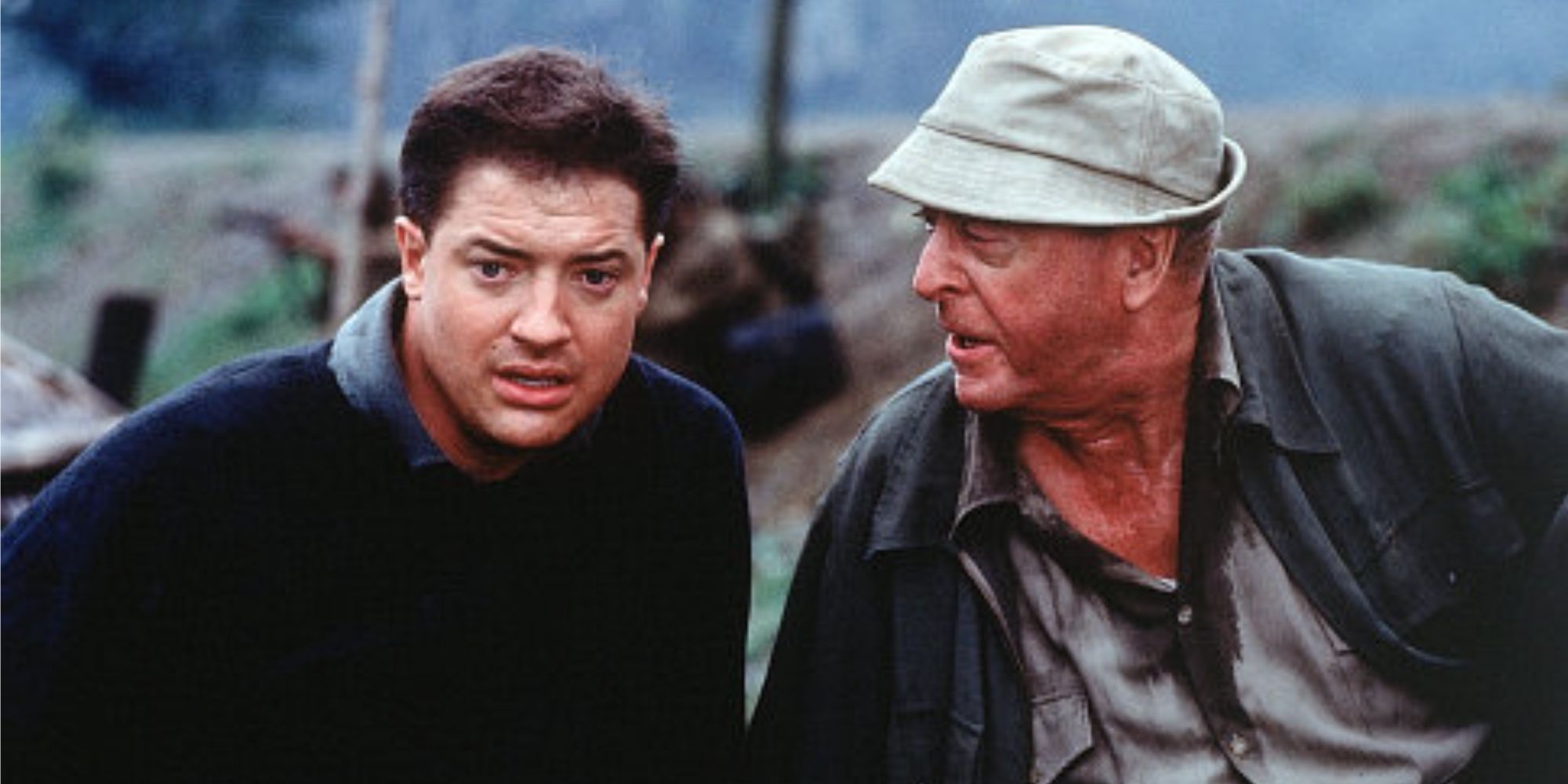 In 1952 Vietnam, Alden Plye (Brendan Fraser), an American CIA operative and Thomas Fowler (Michael Caine), a British journalist, compete for the affection of Phuong (Thi Hai Yen Do). Through Alden's pursuit for steering the war in America's interests he crosses many ethical boundaries, highlighting the way Americans viewed the start of the war. The Quiet American uses the veil of a romantic triangle to tell a story about American early involvement in Vietnam and how those actions would lead conflict in later years.
Bedazzled (2000)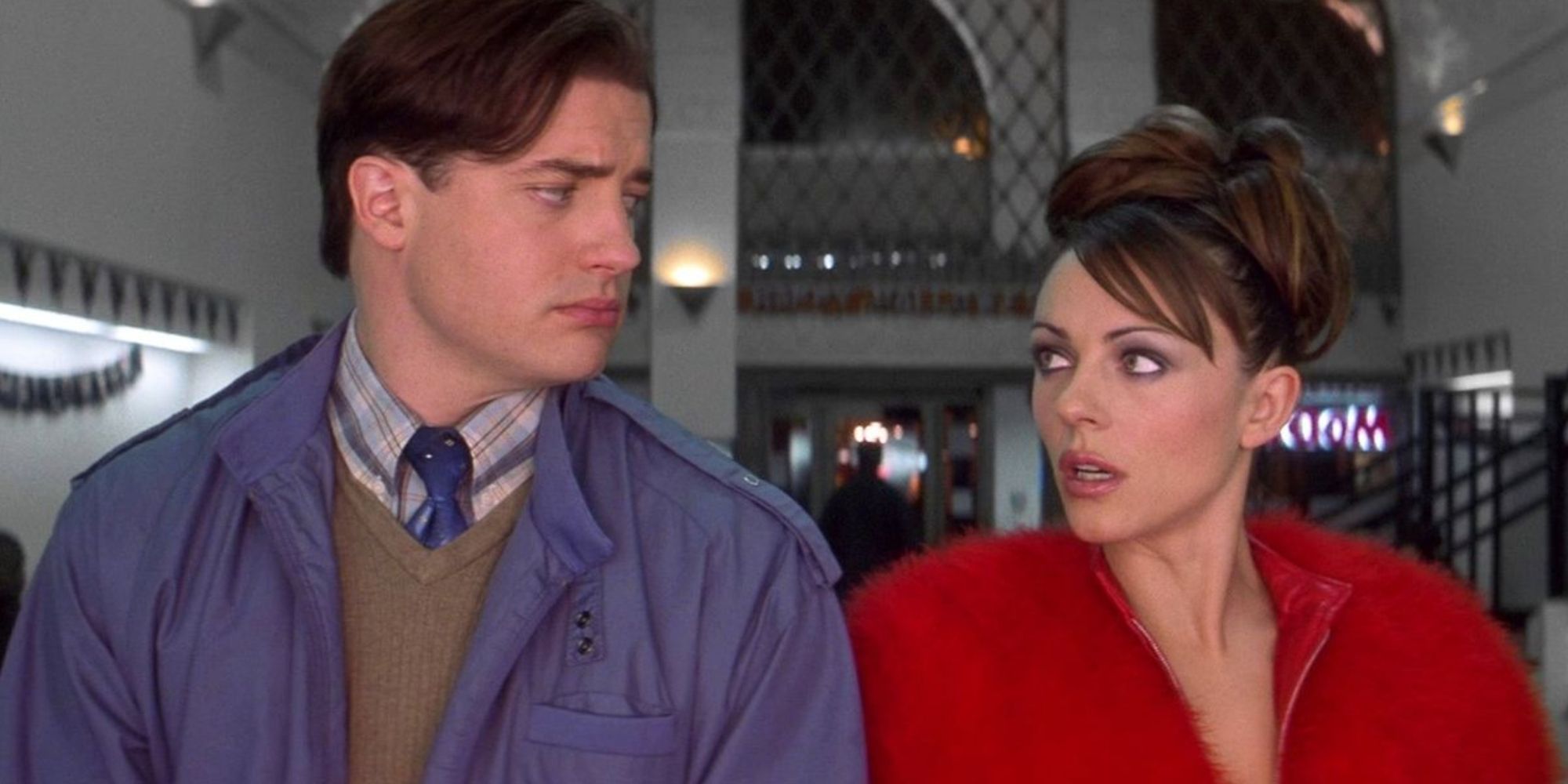 Elliot (Brendan Fraser), a man who thinks he has no chance with the girl of his dreams, Allison (Frances O'Connor), makes a deal with the devil and by giving up his soul he is granted seven wishes to win Allison's heart. Wishes that Elliot thinks are simple are turned upside down when the devil mettles with his choices, resulting in Elliot making many mistakes along the way. This romantic comedy delves into the lessons Elliot must learn before he is able to figure out who he is and thereafter find the person he wants to be with.
Blast from the Past (1999)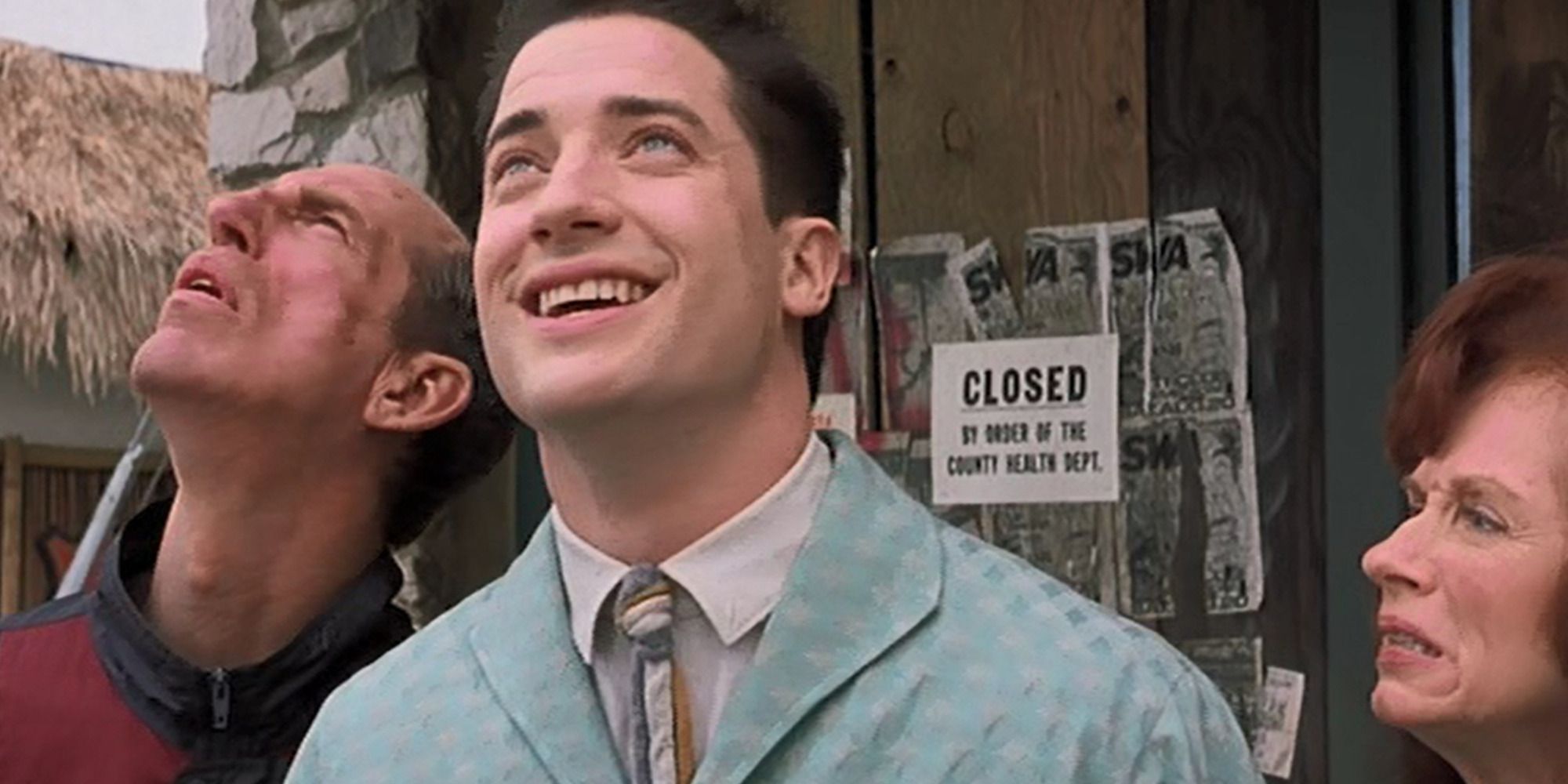 After living the first 35 years of his life in a nuclear fallout shelter built by his father, Adam (Brendan Fraser) goes into 1997 America for the first time. Adam quickly realizes that nuclear war never happened, and now he must learn to adapt to a society that he wasn't raised in. Blast from the Past is a romantic comedy, as Adam tries his best to appeal to Eve (Alicia Silverstone) while balancing the new world he has been thrust into.
No Sudden Move (2021)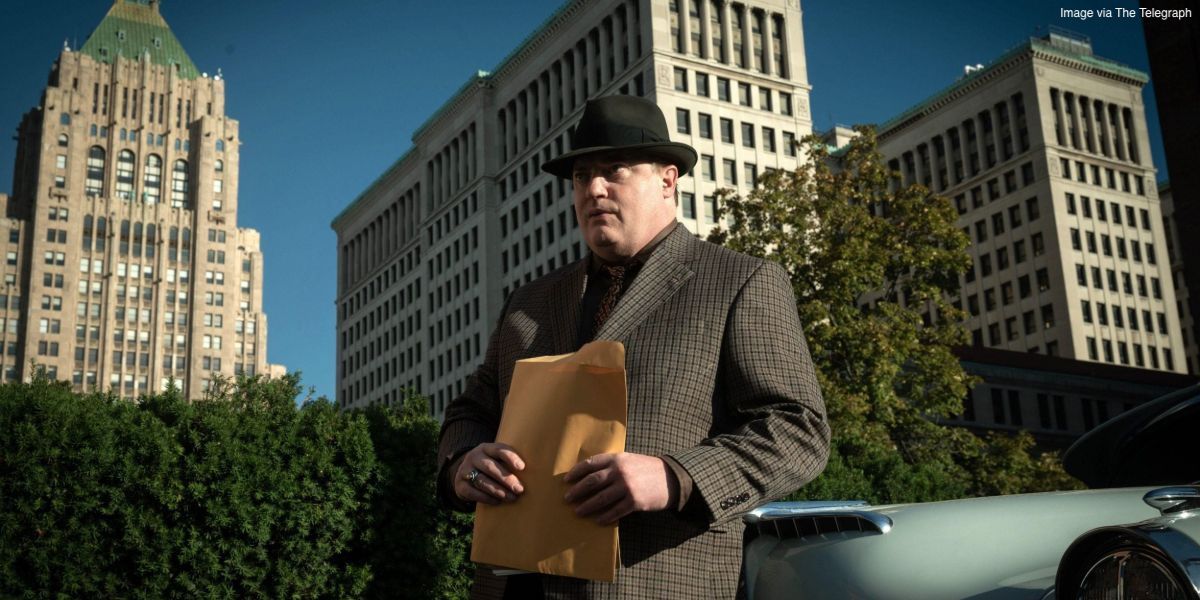 Doug Jones (Brendan Fraser) gathers a group of criminals to perform what seems to be a small-time black-mailing job. However, once they start executing their plan things turn out differently from what they originally expected, and they begin to fear they have been set up. No Sudden Move is Fraser's grand return to the action stage, and this crime thriller did not disappoint on delivering extreme tension and a carefully crafted plot.