The Season of The Seraph update for Destiny 2 is here, and with it comes a whole array of new seasonal weaponry that players may work to obtain. Season of the Seraph adds a new armament that is worth farming for over the next few months. This arsenal has reprisals of old favorites as well as a multitude of new perk combinations that can be lethal. The most recent season release includes a number of additional weapons in Destiny 2 that are either completely original or fresh spins on old favorites. These weapons are hidden away in forthcoming events or concealed within seasonal and ritual activities.
The new loot pool has been designed specifically with a focus on variety rather than what is likely to be the most popular items, so that every type of player may find something to their liking in it. As a result of this, seasonal items such as a Bow and a Glaive are new additions, and for the first time, the Trials of Osiris have made a Heavy Machine Gun available to players. Another first for this game, the weapons of Destiny 2 available in the Deep Stone Crypt raid are getting an overhaul to make them craftable and give them perk rolls that are more in line with how the game is currently balanced.
Related: Destiny 2: How To Get The Manticore (& Catalyst) Exotic SMG
All New Weapons in Season Of The Seraph in Destiny 2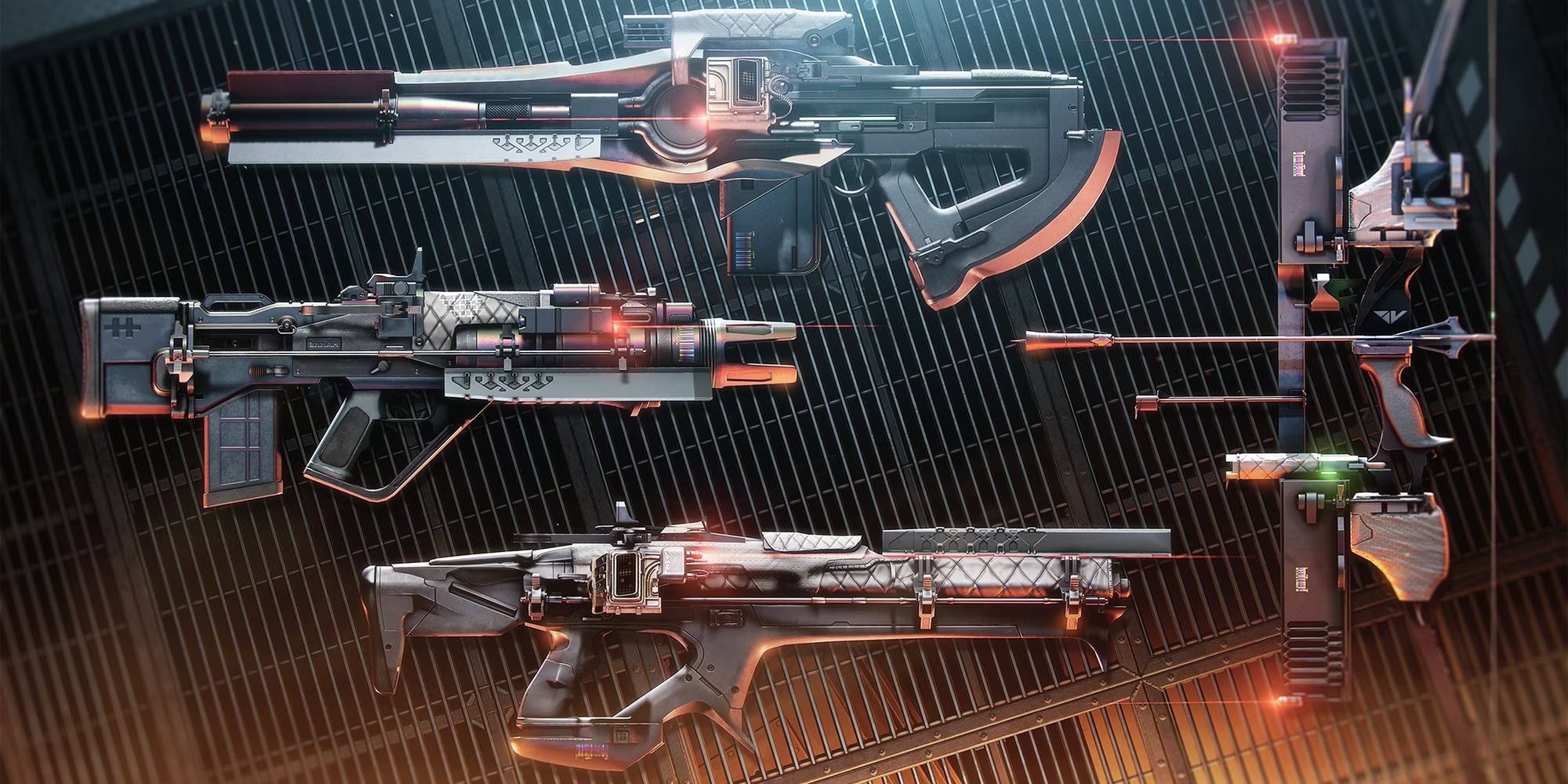 | Weapon Name | Weapon Type |
| --- | --- |
| | Submachine Gun |
| Revision Zero | Pulse Rifle |
| Path of Least Resistance | Trace Rifle |
| Disparity | Pulse Rifle |
| Retrofit Escapade | Machine Gun |
| Fire and Forget | Linear Fusion Rifle |
| Judgment of Kelgorath | Glaive |
| Exalted Truth | Hand Cannon |
| Unwavering Duty | Machine Gun |
| Tripwire Canary | Combat Bow |
| Veles-X | Pulse Rifle |
| Prolonged Engagement | Submachine Gun |
| Blowout | Rocket Launcher |
| Albruna-D | Sniper Rifle |
| Jararaca-3sr | Scout Rifle |
| Fioritura-59 | Sidearm |
| | Auto Rifle |
| | Fusion Rifle |
| Dark Decider | |
| Rose | Hand Cannon |
| Hung Jury SR4 | Scout Rifle |
| Wendigo GL3 | Heavy Grenade Launcher |
| Gunnora's Axe | Shotgun |
| IKELOS_HC_v1.0.3 | Hand Cannon |
| IKELOS_SMG_v1.0.3 | Submachine Gun |
| IKELOS_SR_v1.0.3 | Sniper Rifle |
All of these weapons can be made available to the player through various methods whether they are through the season pass, exotic missions, seasonal activities, Trials of Osiris, Strike Completion, Crucible Matches, or simply random drops. Players can also obtain many of these weapons via vendors around the map, or from individuals like Shaxx and Zavala. With a plethora of new weapons introduced in the Season of The Seraph, players should use them to fully customize their combat to their liking and explore different regions in Destiny 2.
More: Destiny 2: How To Get The Lodbrok-C (& God Roll)
Original Release Date:

2017-09-08

Genre:

Sci-Fi, Action

ESRB:

M