Edgar Allan Poe's life at times seems like a gothic melodrama, too wild to be true. Losing several family members and the love of his life to cholera and tuberculosis, marrying his cousin, and then dying mysteriously before he could see the fruits of his labor. The poster child of the broke, struggling artist, unappreciated in his time, his genius wasn't unearthed until after he was gone. While that description is not entirely accurate, he was rather well-known as an incendiary literary critic, his poem The Raven was an instant smash, he was definitely a writer who lived paycheck to paycheck, and used a lot of that paycheck to drink until it stopped hurting.
The trauma and anxiety he experienced throughout his life is evident in his body of work. His famous poems and short stories usually containing themes one may describe as somewhat autobiographical. The destructive alcoholism of The Black Cat, the festering world of Masque Of The Red Death, the isolation and trepidation of The Fall Of The House Of Usher. There is a wealth of content here, not only in Poe's work, but in his life and figure as a pop culture icon and figurehead in the gothic subculture. Needless to say, we have a lot to cover, and it won't be perfect, but here is a brief history of Edgar Allan Poe on screens both big and small.
RELATED: 7 Best Edgar Allan Poe Adaptations to Watch Before 'The Fall of the House of Usher'
Edgar Allan Poe Has Appeared Since the Beginnings of Cinema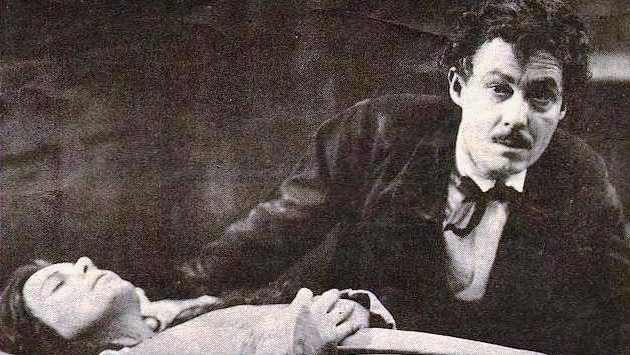 Our story starts in 1909, the very beginnings of cinema as D.W Griffith, better known for the to say the least controversial Birth Of A Nation, directs Edgar Allen Poe. Despite the misspelled middle name, this was a biographical and highly dramatized film about Poe's struggle to get The Raven published to help his dying wife, Virginia. It ran for about seven minutes, and thankfully it was preserved for us to watch 113 years later.
Poe continues to appear in silent cinema; in 1915, The Raven was released, another Poe biography with an abbreviation of his most successful work, and in 1928, an experimental adaptation of The Fall of the House Of Usher was released. When cinema went to sound, Universal Pictures had their turn.
While legends such as Bela Legosi and Boris Karloff took the 1930s by storm with films like Dracula, Frankenstein and The Mummy, they further contributed to the Universal Horror canon with adaptations of Murders In The Rue Morgue, The Black Cat, and The Raven. Many see the Universal Monsters as a series of mascots, that there's the A-Squad, the aforementioned Dracula, Frankenstein, and The Mummy, along with The Invisible Man and The Creature From the Black Lagoon, maybe a B-Squad including The Phantom of the Opera and The Bride of Frankenstein. But Universal fell into that niche of horror, and aspired to adapt all the Gothic greats, which of course included the best of Poe. Universal would only end up adapting three of his works, but a lot more would be released in the next couple of decades.
Roger Corman, Vincent Price, and a Lot of Ravens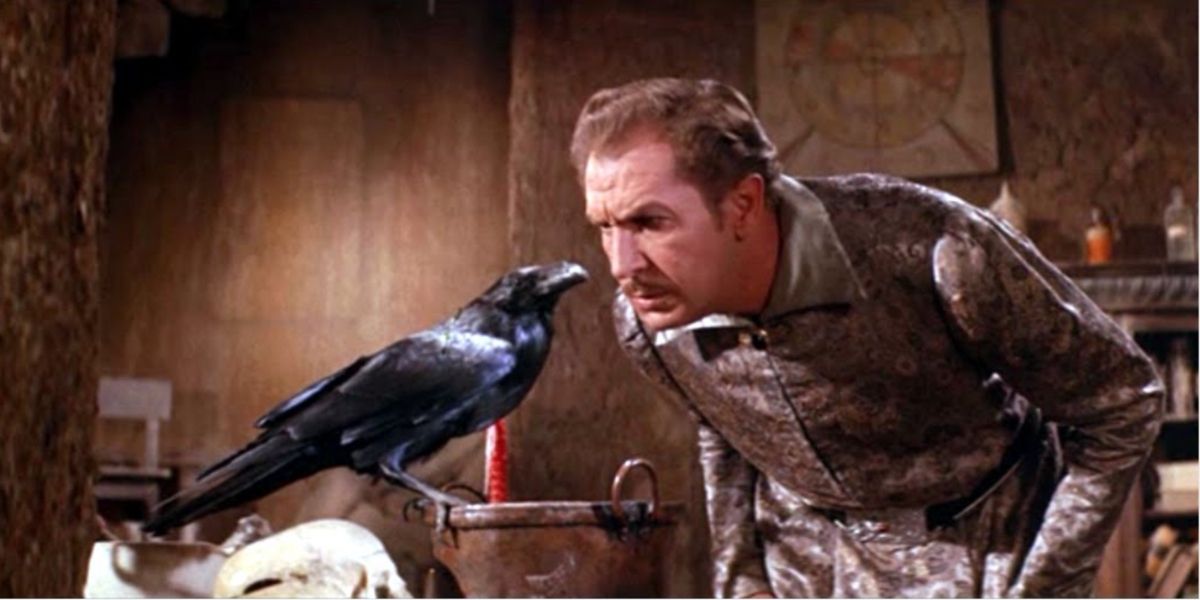 When one thinks of adaptations of Edgar Allan Poe, their mind may very quickly go to the legendary Roger Corman. Out of the 55 films he's directed throughout his incredibly long career, eight of them have been either directly based on or inspired by his poems and short stories. Roger Corman's Poe Cycle lasted from 1960-1964, fascinated with the psychological aspects of Poe's work, and keen to adapt literature in the public domain, Corman gave us House of Usher, The Pit and The Pendulum, Tales of Terror, Premature Burial, The Raven, The Haunted Palace, The Masque of the Red Death, and Tomb of Ligeia.
All eight of these films not only have common source material, but seven of them shared a star in the incredibly enigmatically charismatic prince of horror, Vincent Price. He bleached his hair to play Roderick Usher, he was both Prince Prospero and The Red Death, and played so many of Edgar Allan Poe's iconic characters that it's frankly a crime he didn't play the man himself.
Every film in this cycle is dripping with the high gothic melodrama required for an excellent Poe adaptation, with lush, dark sets and costumes, Price deliciously hamming it up, and creating what I consider personally the American Hammer films, gaudy Technicolor, blood and frights, and fantastic intrigue.
Edgar Allan Poe on the Small Screen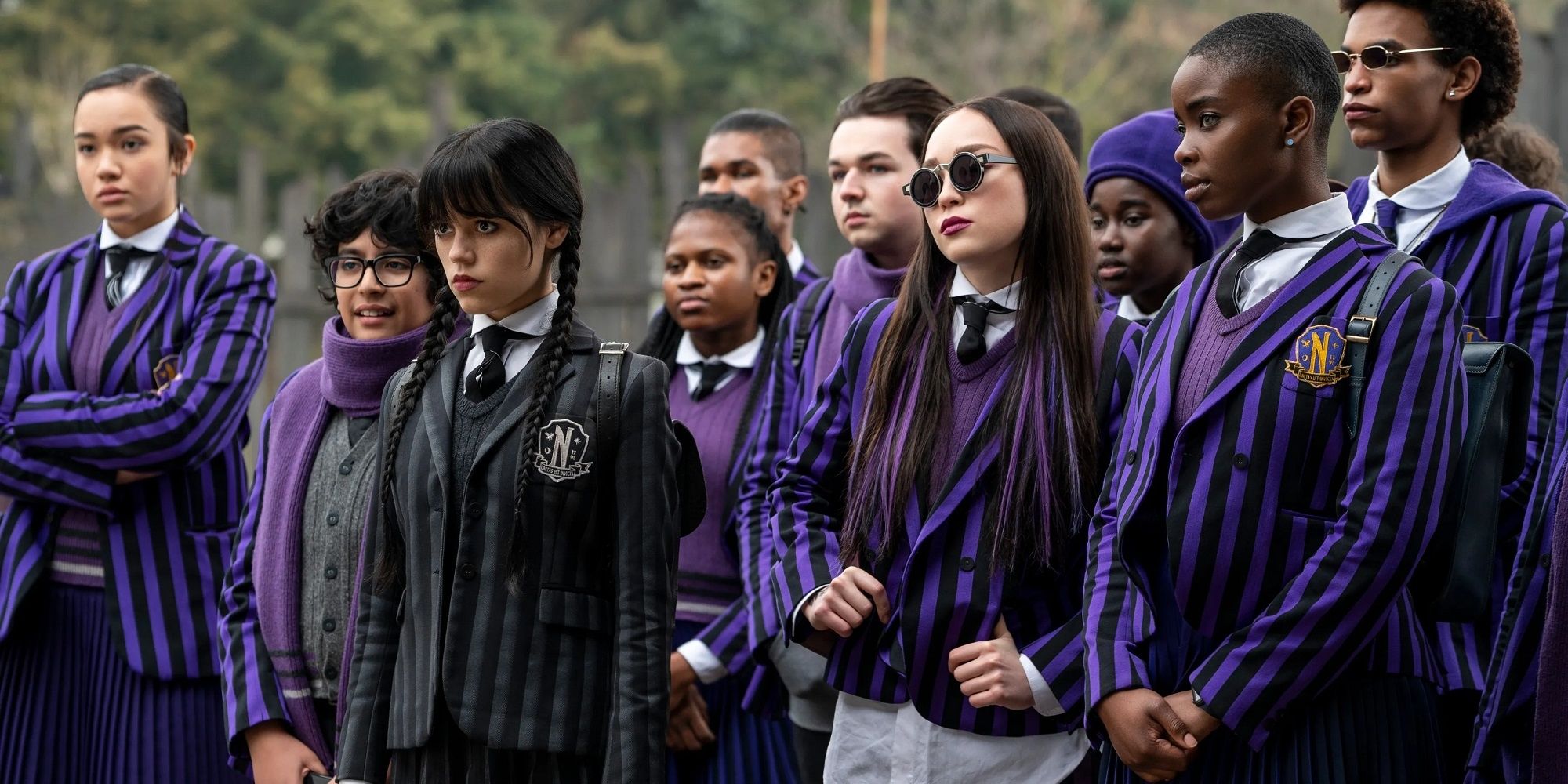 While the big screen has a lot of dramatized biographies and adaptations with varying levels of faithfulness, the television versions of Edgar Allan Poe are rather more… Diverse. The legendary soap opera Dark Shadows incorporated The Premature Burial, The Tell-Tale Heart, The Cask of Amontillado, and The Pit and the Pendulum into its wild narrative. The ghost of Edgar Allan Poe has appeared on an episode of South Park, out-gothing their Goth Kids in their fight against emo. And lest we forget the incredible Treehouse of Horror segment on The Simpsons, perfectly riffing on The Raven. The stories of Poe have been referenced and abridged in shows from Spongebob Squarepants, to Time Cop, and very recently Nevermore Academy of Netflix's Wednesday.
However, mostly because the writer will take literally any excuse to talk about Stuart Gordon and Jeffrey Combs, the best of Poe-related television comes from the 2005-2007 anthology series Masters of Horror. The season two episode The Black Cat, directed by Gordon, follows Edgar Allan Poe (Combs) in a semi-biographical, semi-adaptation of the short story, as he struggles financially, with his ailing wife, and with his alcoholism as he's tormented by a cat that may inspire one of his greatest tales. Combs completely vanishes into his role, and it would not be the last time he would play it for Gordon, as he would go onto play Edgar in a one-man show.
What's the Latest for Edgar Allan Poe?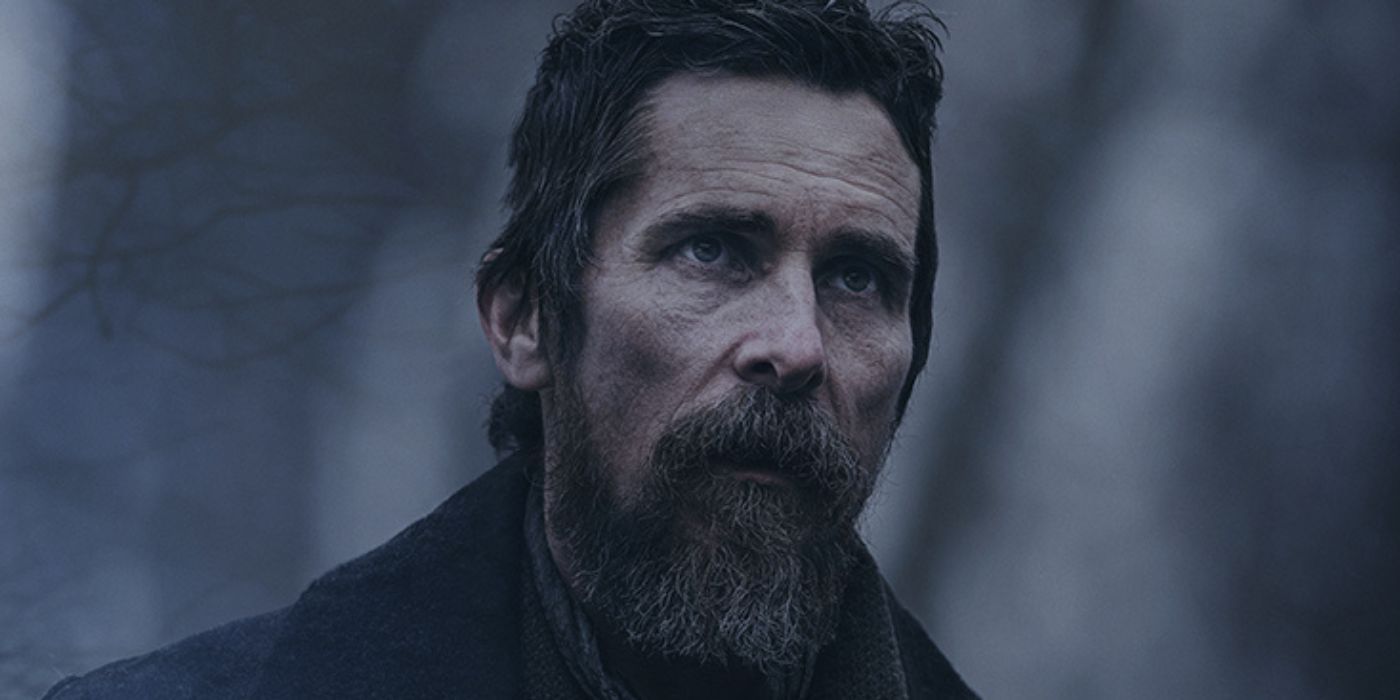 If we go to an even smaller screen, that of a laptop or a phone, we see the best and brightest of internet comedy and Poe-related media of the last couple of years. Shipwrecked Comedy, a production company spearheaded by Sean and Sinead Persaud, Mary Kate Wiles, and Sarah Grace Hart, has created a beloved version of Poe, and a lore that surrounds him including the greatest minds in literature. Sean Persaud plays Edgar Allan Poe, portrayed in their several miniseries and specials as deeply socially awkward, a tortured poet pining for the kind-hearted Annabelle Lee (Wiles) and tormented by the sassy ghost Lenore (Sinead Persaud). Their biggest project being a murder mystery miniseries where the greatest writers, Hemingway, Shelley, Bronte, Wilde, and more, are hunted down one by one at Edgar's dinner party. Their biggest projects were successfully crowd-funded, incredibly fun, and free to watch on YouTube.
That's not all for Edgar Allan Poe recently. We've gotten several adaptations of The Fall of the House of Usher, The Bloodhound, released in 2020, which was a hidden gem whose momentum was quashed by the COVID-19 pandemic, and an upcoming Netflix series is set to adapt it and many other Poe stories, having wrapped production in July 2022. While we wait for that to be released, Netflix is due to release The Pale Blue Eye to their streaming service on the 6th of January after a limited release on December 23. A gothic mystery wherein Edgar Allan Poe, here played by Henry Melling, acting as the young Watson figure to Augustus Landor (Christian Bale) as they uncover a series of grisly murders within the United States Military Academy circa 1830. It is fascinating seeing this side of Poe's past being portrayed, he was actually in the military when he was a teenager, so we're seeing Poe the young cadet rather than Poe the tortured writer.
Edgar Allan Poe is one of those writers whose work will likely continue to be adapted for many decades into the future. As someone like Jane Austen taps into the whimsical farces of love, relationships and society, Poe has a knack for tapping into the much darker side of the human mind. In some way or form, we've all felt the fear, loneliness, and loss of control that he writes about, a feeling within us all that there's something fundamentally broken. He writes about how trauma and loss can ripple through our lives, and while he does perpetuate some rather unhealthy stereotypes about genius and madness, he is an iconic figure whose name will remain in the hearts and minds of horror fans ad infinitum.