There's an assumption that more portable gaming devices will automatically be significantly worse in performance than their unwieldy counterparts and, whilst that's still generally the case, there are also some powerful portable options worth checking out. That includes gaming tablets, which have been an often-overlooked section of the market for a while now.
With options from Apple, Samsung, and Asus, there's no shortage of choices either. From gamers that just want the highest possible specs to those on a budget or with specific size requirements, there's something for everyone.
Asus ROG Flow Z13 Is The Best Option For All-Out Power
Available On The Asus Website From $1,299.99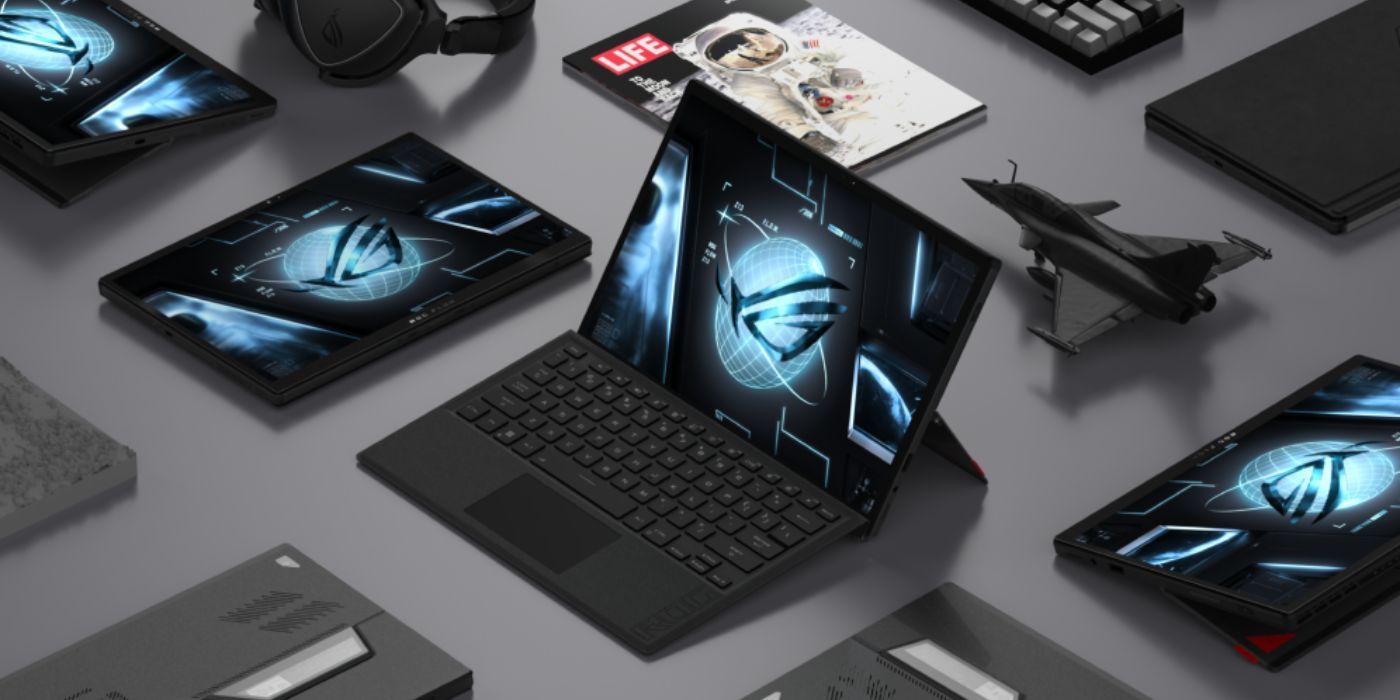 It should be no surprise that the 2022 offering from Asus' gaming-specific Republic of Gamers department offers one of the most powerful tablets on the market. The ROG Flow Z13 is perhaps the best option for gamers wanting to get the most out of their tablet, boasting specs to match even some of the more respectable gaming laptops on the market.
RELATED: 10 Mechanical Keyboards That Are Surprisingly Affordable
With 16GB of RAM, a 12th Gen Intel Core processor, up to 1TB of storage, and with an attachable keyboard included, the Asus ROG Flow Z13 is a powerful machine. Downsides include the price tag, which jumps up even further to upgrade from integrated graphics to an NVIDIA card, and its heavy design.
Apple Ipad Mini Is Perfect For Gamers Packing Light
Available On The Apple Website From $499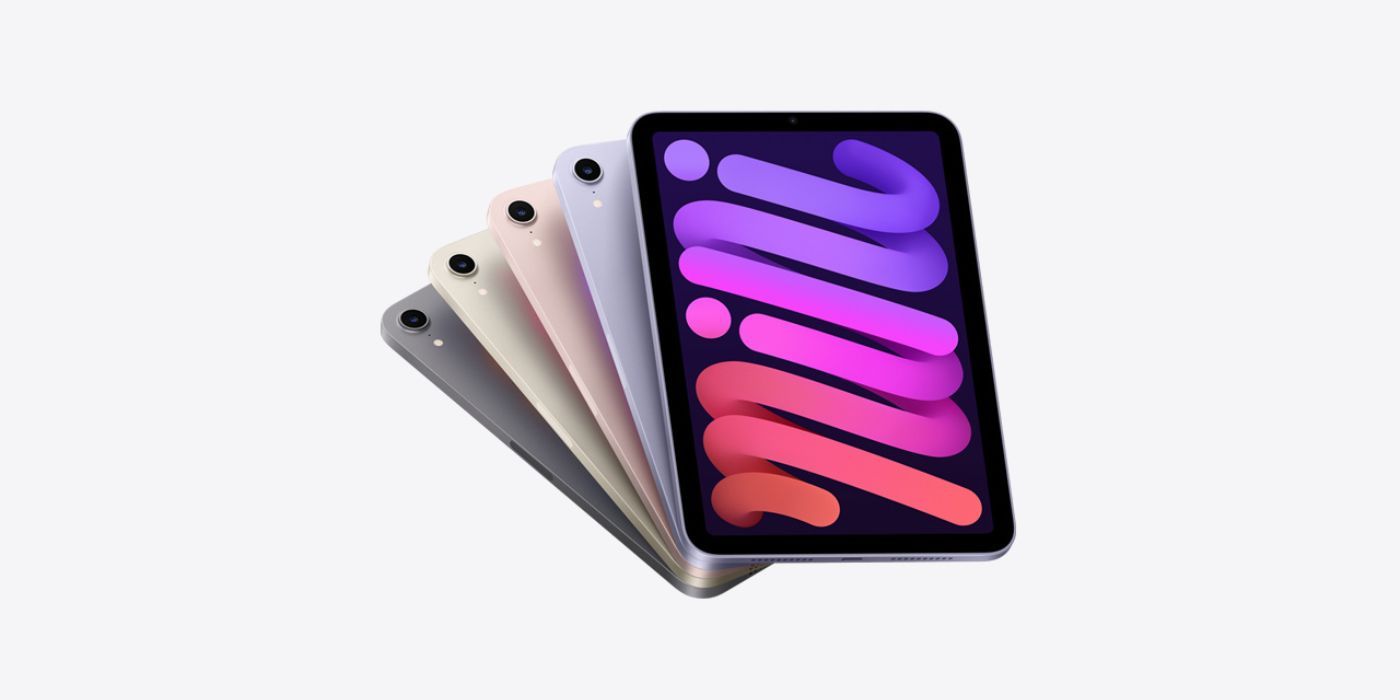 As with smartphones, tablets seem to have been slowly increasing in size over the years, and, whilst that's great for gamers that appreciate a large screen, it's not ideal for consumers that specifically liked the portability of tablets. Luckily, Apple's iPad Mini is lightweight and small at just 8 inches.
At $499, the price tag isn't too steep considering the stylish design and quality feel, but there is some trade-off in terms of performance. The A15 Bionic chip should run most games without issues, but battery life will take a hit. Upgrading to the 256GB version might be a must for gamers as the basic 64GB model is a little inadequate.
Samsung Galaxy Tab S8 Ultra Is Samsung's Strongest Tablet
Available On The Samsung Website From $1099.99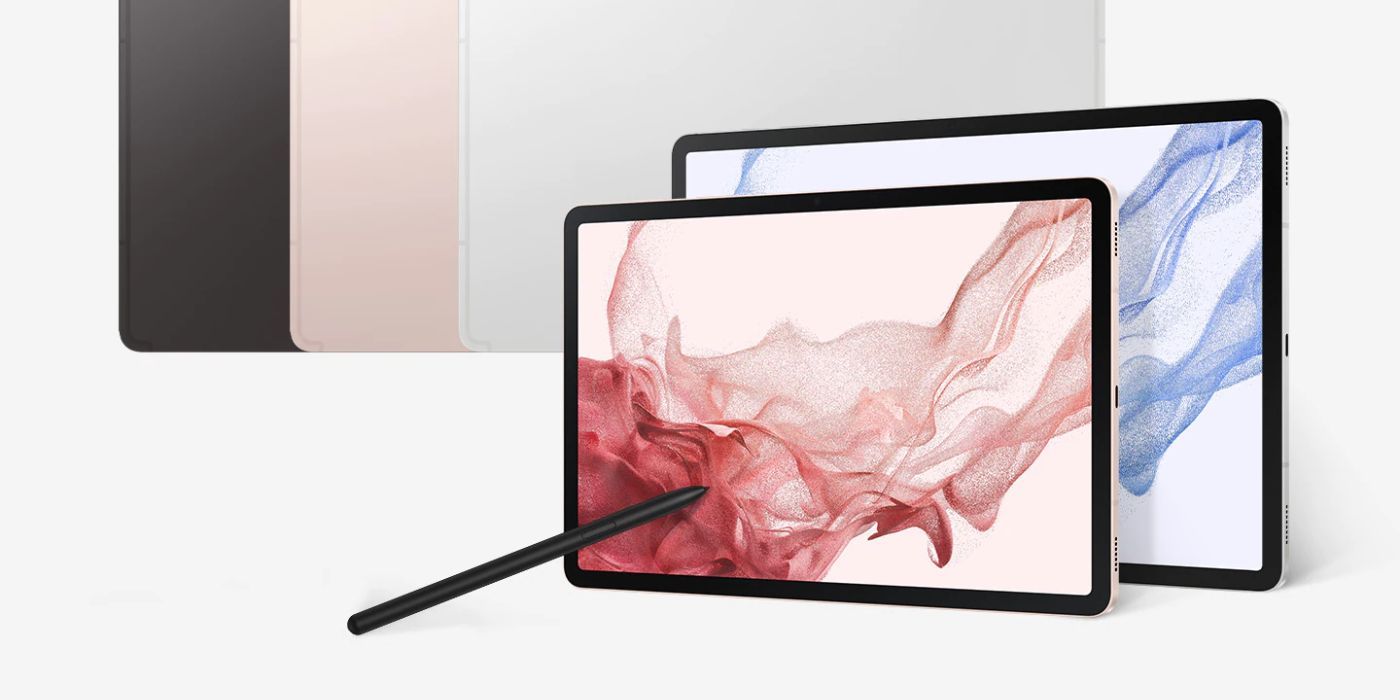 Although Samsung doesn't offer a fully gaming-focused option in its ever-expanding Galaxy range, the specs that its newest top-range model boasts will be more than enough to put a smile on most gamers' faces. The best feature is the 14.6-inch AMOLED screen that runs at a constant 120hz, making every game look smooth and beautiful.
On top of that, Samsung's Snapdragon 8 Gen 1 processor has enough power to tackle anything. The tablet's biggest weakness is its battery life. Although Samsung claims it will last all day, intensive use will leave it empty a lot quicker which isn't ideal for long journeys.
Xiaomi Pad 5 Provides An Affordable Alternative To The iPad
Available On Amazon From $439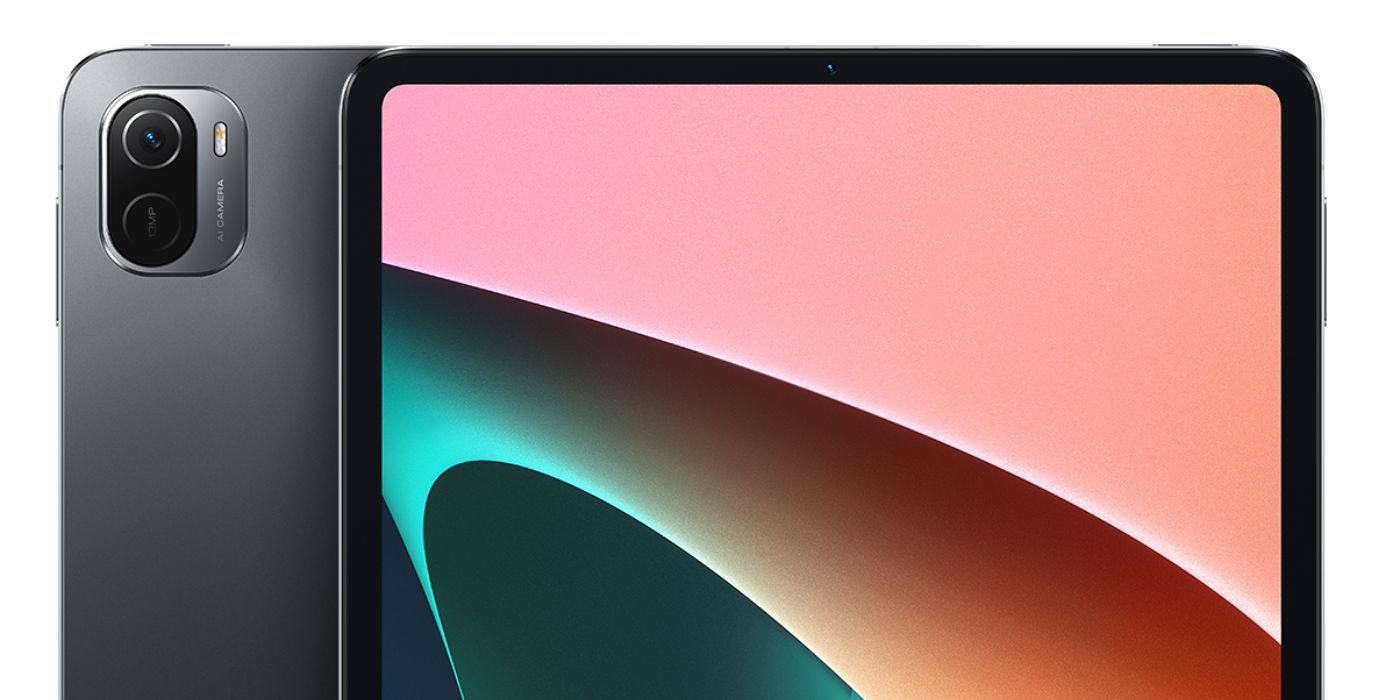 For decent gaming specs on a budget, there are few tablets better than the Xiaomi Pad 5. With a Snapdragon 860 processor and 6GB of RAM, performance might not be taking as much of a hit as might be assumed. Along with an attractive 120hz 11-inch display, the Xiaomi Pad 5 is no pain to play at all.
RELATED: 10 Things To Know Before Buying A Samsung Galaxy Phone
Even the build quality doesn't feel far from its top-end competitors, which is often to be expected when looking further afield than the big two tablet manufacturers in Apple and Samsung. The only big issue is that the Xiaomi brand has been flagged multiple times for privacy concerns, as reported by Forbes.
Amazon Fire HD 10 Has An Unbeatable Price Mark
Available On Amazon From $149.99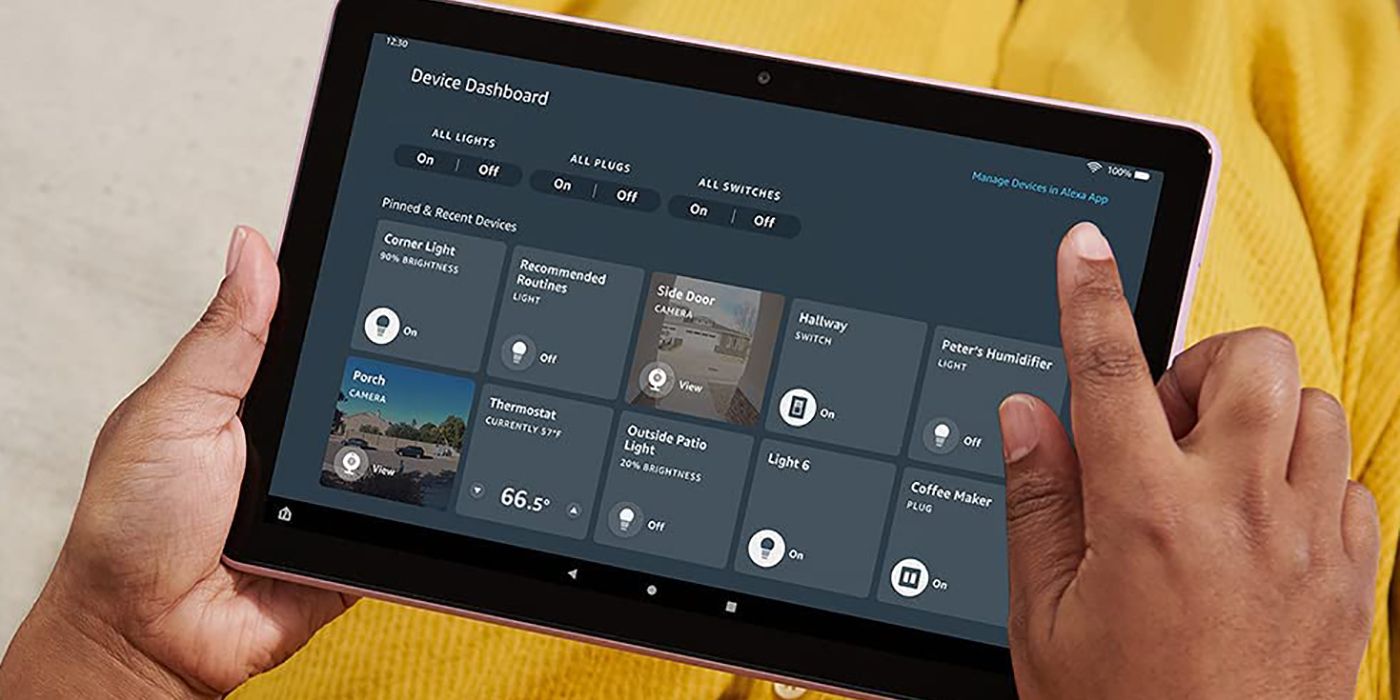 Whilst the top-end specs will naturally gain the most interest from gamers, it's worth noting that tablet gaming is often a more casual experience than PC or console gaming and so doesn't necessarily need the best specs. For users mainly interested in killing time while traveling with a lighter gaming experience, the Amazon Fire HD 10 is worth picking up for its price alone.
3GB of Ram and a maximum of 64GB internal storage might not sound like much, but they can do the job when running the mobile titles in the Amazon Fire app store. Add in great durability and solid battery life and there are very few downsides to picking one up for gamers that can go without more demanding titles.
The M2 iPad Pro 12.9-Inch Is Apple's Strongest Tablet
Available On The Apple Website From $1099
Described as the "ultimate iPad experience," the newest iPad Pro boasts Apple's M2 chip for that performance boost over its predecessors which may be exactly what gamers are looking for. Although it looks much the same, that new processor means significantly faster performance and smoother graphics too.
Those graphics are best enjoyed on the larger 13-inch screen, which boasts stunning visuals without sacrificing battery life. Of course, that screen could easily be a downside to gamers in need of something more practical for travel. The price tag is also steep, meaning it's worth weighing up if it's worth it before buying the new Ipad.
The Microsoft Surface Book 3 Is An Interesting Hybrid
Available On Amazon From $1,199.99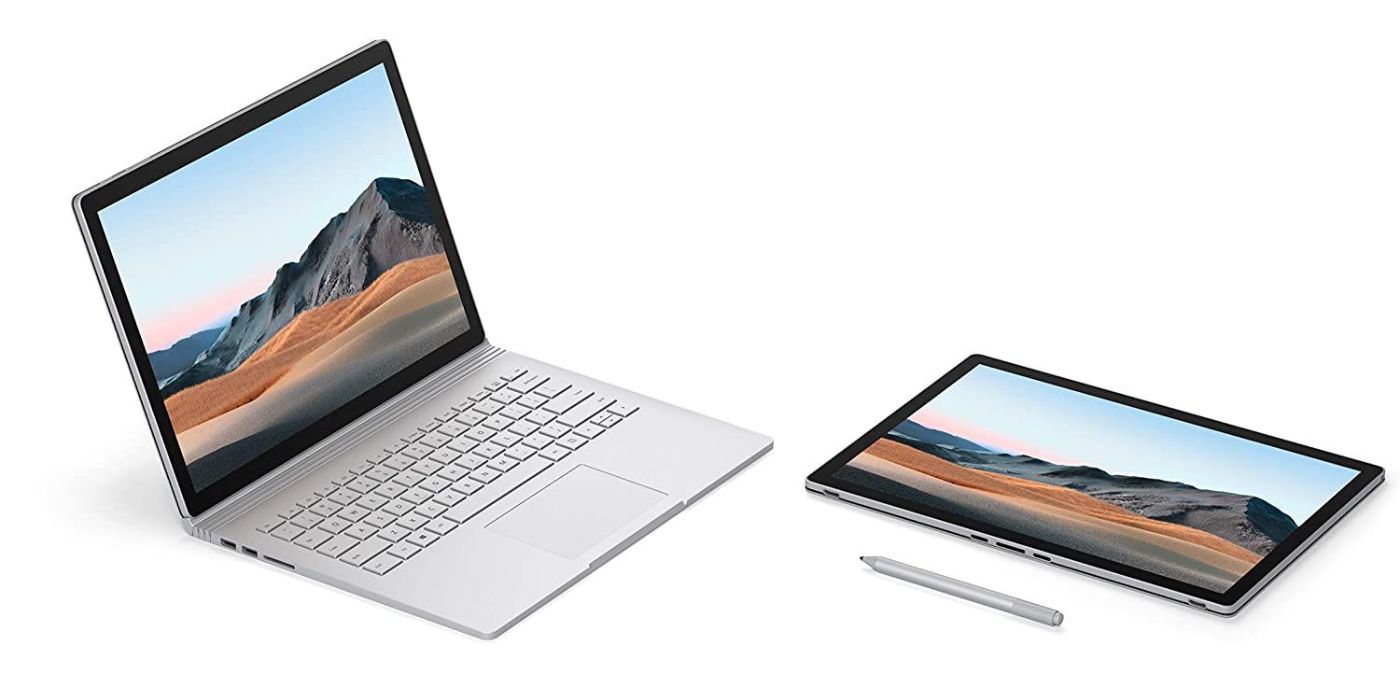 For PC gamers that aren't looking forward to the prospect of trading all of their desktop options for the iPad's App Store or Samsung's equivalent, the Microsoft Surface Book 3 might be worth checking out. Marketed as a laptop, the steep price tag does include a detachable keyboard, but the touch screen is serviceable enough to make it perfect as a tablet too.
With an Intel Core i5 processor and 8GB of RAM, its specs are pretty phenomenal as a tablet and the integrated graphics should be able to deal with most gaming challenges the user throws at it. Downsides include the 13.5-inch screen being massive for a tablet and the limited range of games offered by the Microsoft store compared to other mobile app stores.
Samsung Galaxy Tab S7+ Could Be A Good Compromise
Available On The Samsung Website From 849.99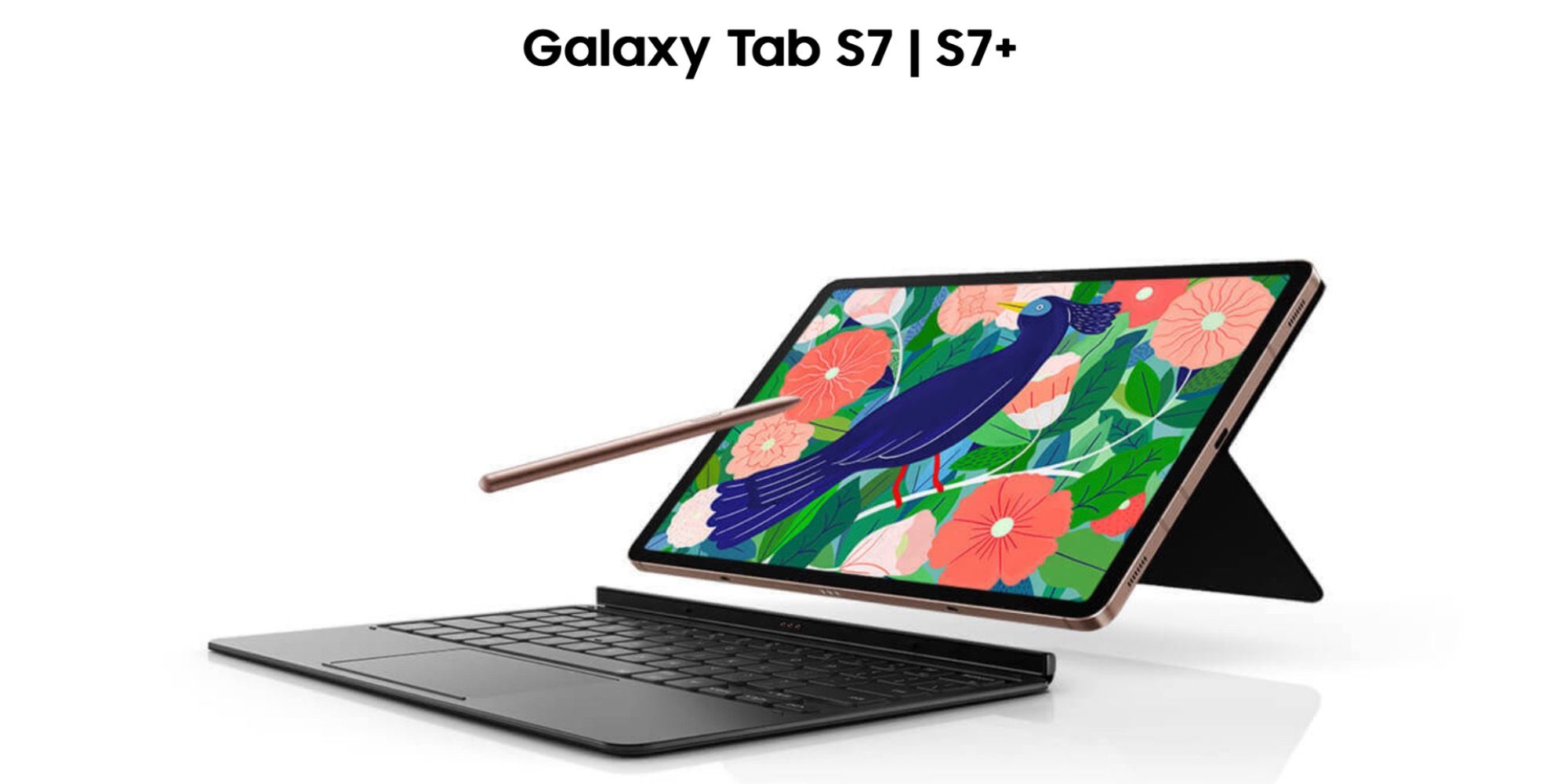 Whilst choosing to go for a slightly older generation model automatically means making sacrifices in terms of specs, that might be the best choice for gamers that don't want to be paying the price of a gaming laptop for their portable gaming machine. The Galaxy S7 range is a couple of years old now, but it still brings solid performance to the table.
RELATED: 10 Tech Brands That Have Won Redditors' Loyalty (& Why)
In fact, with up to 8GB of RAM and up to 1TB of storage on the S7+ model, along with a 12.4-Inch AMOLED display that's almost a match for its successor, the Tab S7+ might not necessarily feel like a compromise at all. Along with the potential for further price drops in the future and Samsung offering trade-in deals, it could end up being the perfect solution.
Lenovo Tab P11 Pro Gen 2 Offers Quality On A Budget
Available On The Lenovo Website From $322.49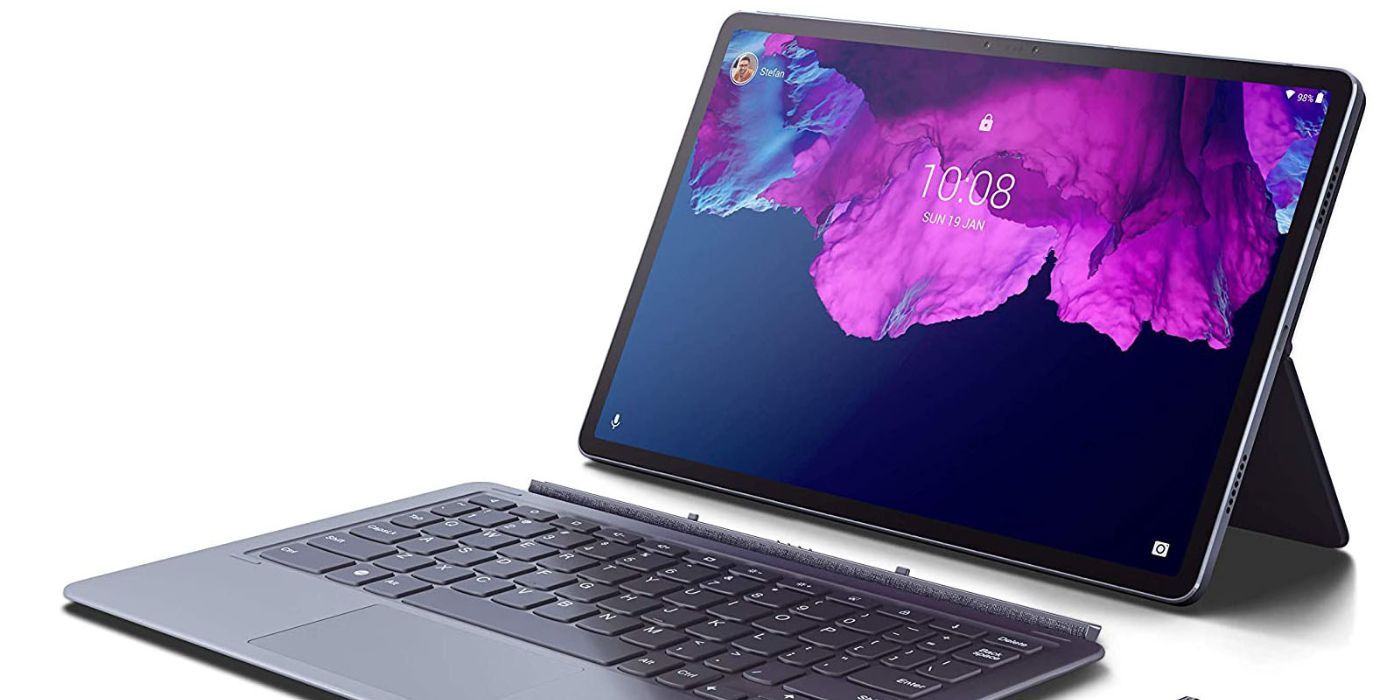 The bad news for gamers is that the Lenovo Legion Y700, a tablet from Lenovo's gaming department with specs to almost match the top brands but at a much lower price mark, remains absent from their US range. The good news is that Lenovo's Tab P11 Pro is still a half-decent alternative.
With a MediaTek processor offering 6GB of RAM and running on Android's operating system, it's an incredibly solid choice given the relatively low price. Of course, an OLED display is always a plus and it helps give the P11 a snappy, high-quality feel that may suit gamers.
The M1 iPad Pro Brings Apple Quality At A Lower Price
Available At Walmart From $699.00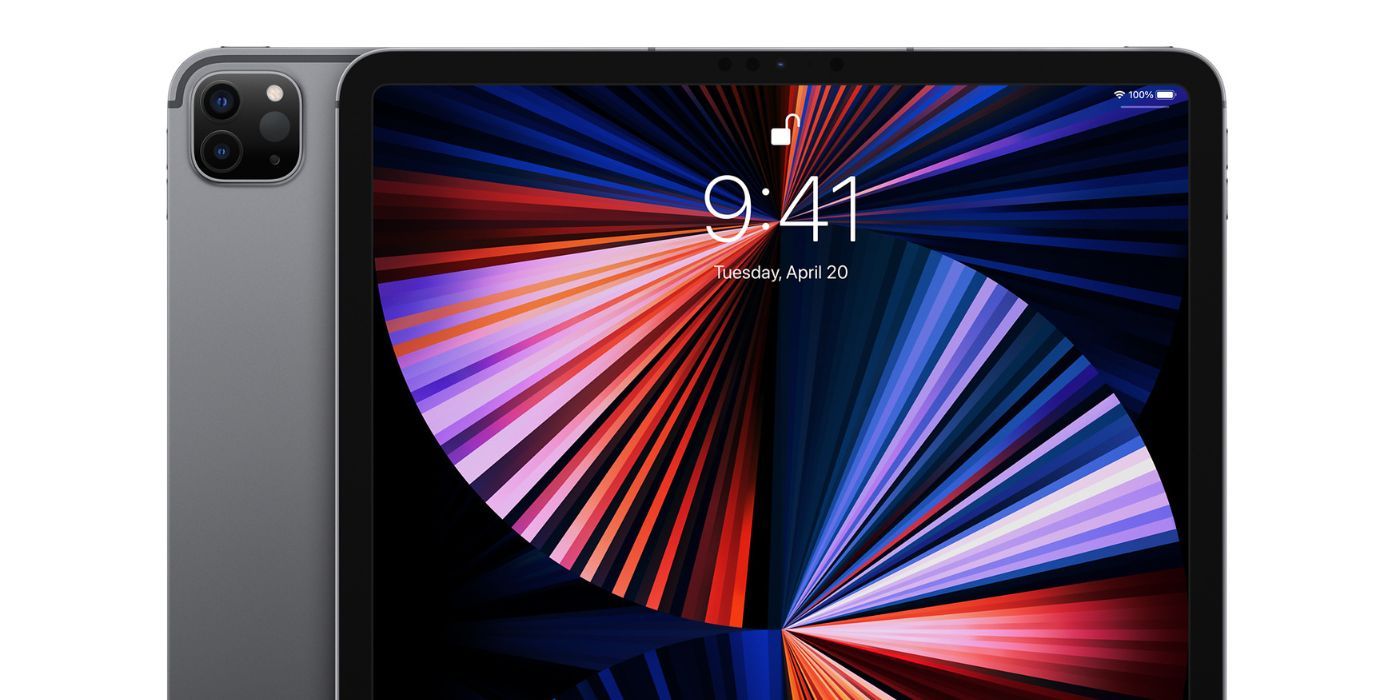 Although having the newest-gen, top-end products might suit gamers that want their device to be able to run the biggest games for as long as possible, there are plenty of compelling reasons to go for an iPad with the older M1 chip. For one thing, it should have no trouble running the biggest games in the store for a long time.
Though $700 might still seem steep, older-gen iPad Pros are going for far less on sale, to the point where many consumer guides like Phone Arena are encouraging consumers to skip the new model for the 2021 edition.