From Rick Grimes to Chucky himself, horror TV may be full of badass adults, but what about the children? In the age of the ever-mysterious Riverdale and the resurgence of Stephen King's It, horror series centered around groups of kids have been all the rage.
RELATED: Horror TV Series To Look Forward To In 2023
But not every kid in horror can be badass; it's a title reserved only for those who step up against evil villains and lead the pack to survive whatever monster they're battling. From a post-apocalyptic brother-sister duo to Netflix's latest leading lady, the day is usually saved by these badass kids in horror.
10/10

Hershel Rhee ('The Walking Dead')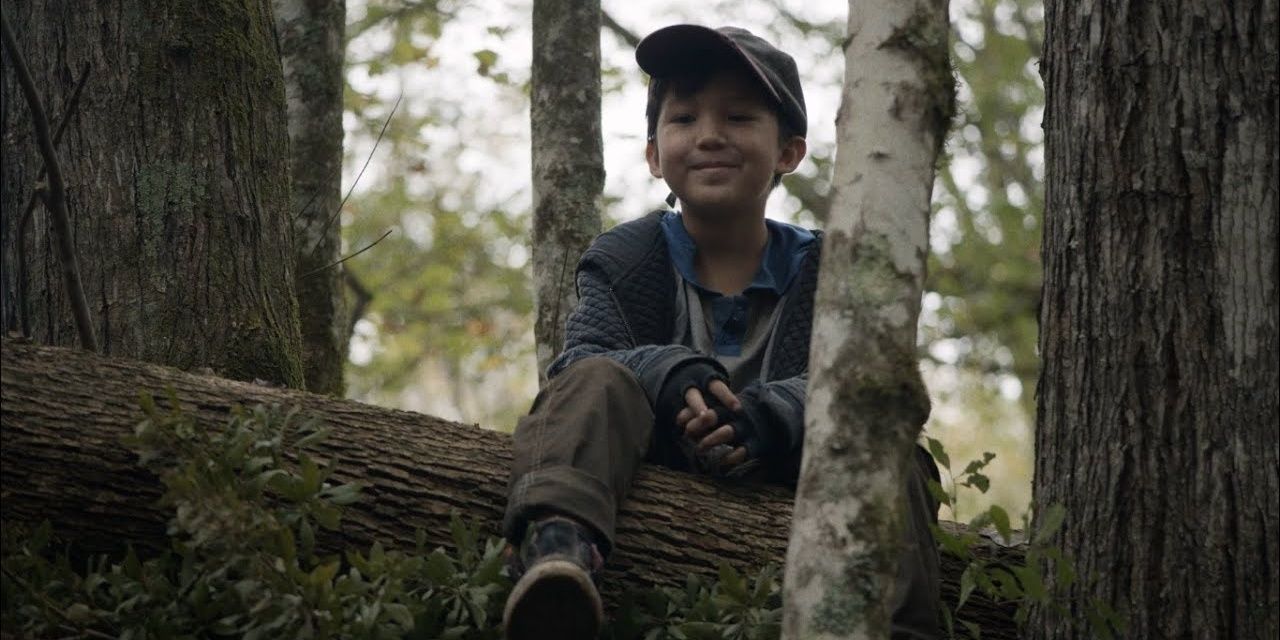 Being born in a zombie apocalypse can't be easy, especially when your mom's full of grief and a grudge against the man who brutally murdered your dad. But the young son of Maggie and the late Glenn on The Walking Dead proved to be just like his parents.
Named after his late grandfather, Hershel Rhee may still have a lot to learn in his walker fighting training with Judith, but when it was time to come face to face with the man who killed his father, Hershel took on a confidence he only could have gotten from his mother when he put Negan in his place.
9/10

Lexy Cross ('Chucky')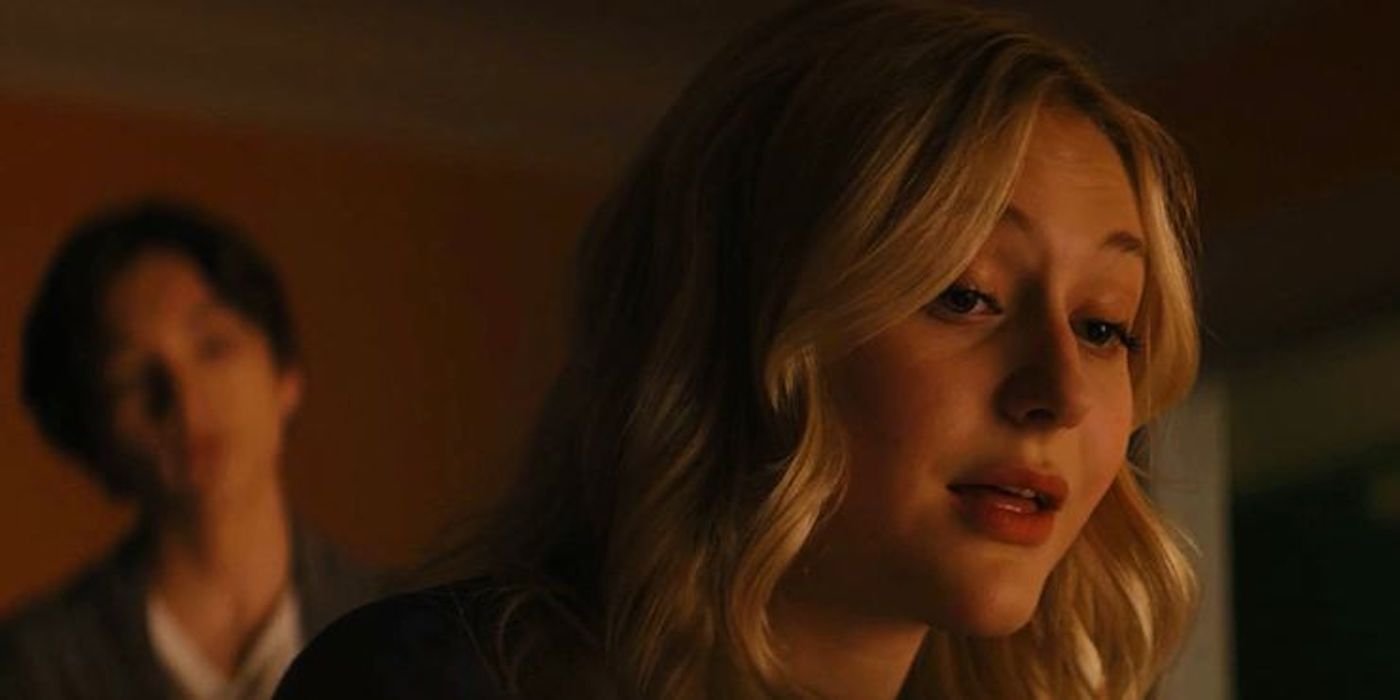 Lexy Cross began Season 1 of Chucky as the show's signature mean girl, but as time went on and the killer doll's rampage continued, Alyvia Alyn Lind's character went from the one you wished would get killed off to the one you'll always hope survives.
Despite her initial bullying toward Jake and his boyfriend Devon, the teenage terror softens for the two boys when she works with them to take down Chucky, and she always does everything she can to protect her little sister – even if that means destroying her beloved Good Guy doll on numerous occasions.
8/10

Claudia ('Interview With The Vampire')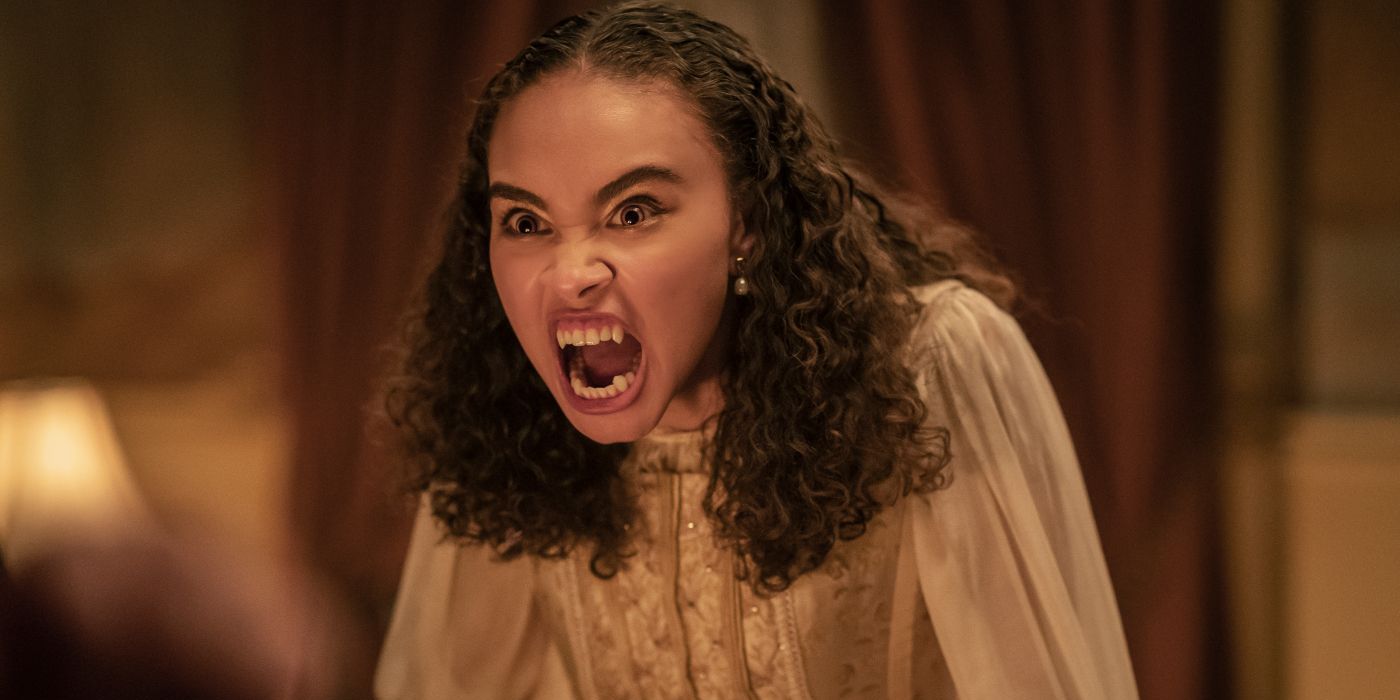 Claudia may be just five years old in the Anne Rice novel Interview with the Vampire, but in the 2022 AMC series, she's an adult trapped in a 14-year-old's body, played by teen actress Bailey Bass. A teenage Claudia allowed the show to make this character much more badass than if she were merely five.
RELATED: Best Vampire Characters Who Are Not Lestat And Louis
Claudia is a daughter figure to Louis and Lestat, who was turned into a vampire by Lestat to save her life during a house fire. While she appears young and innocent, Claudia becomes an unexpected adversary to the vampire duo as a fearless hunter throughout the series.
7/10

Jake Wheeler ('Chucky')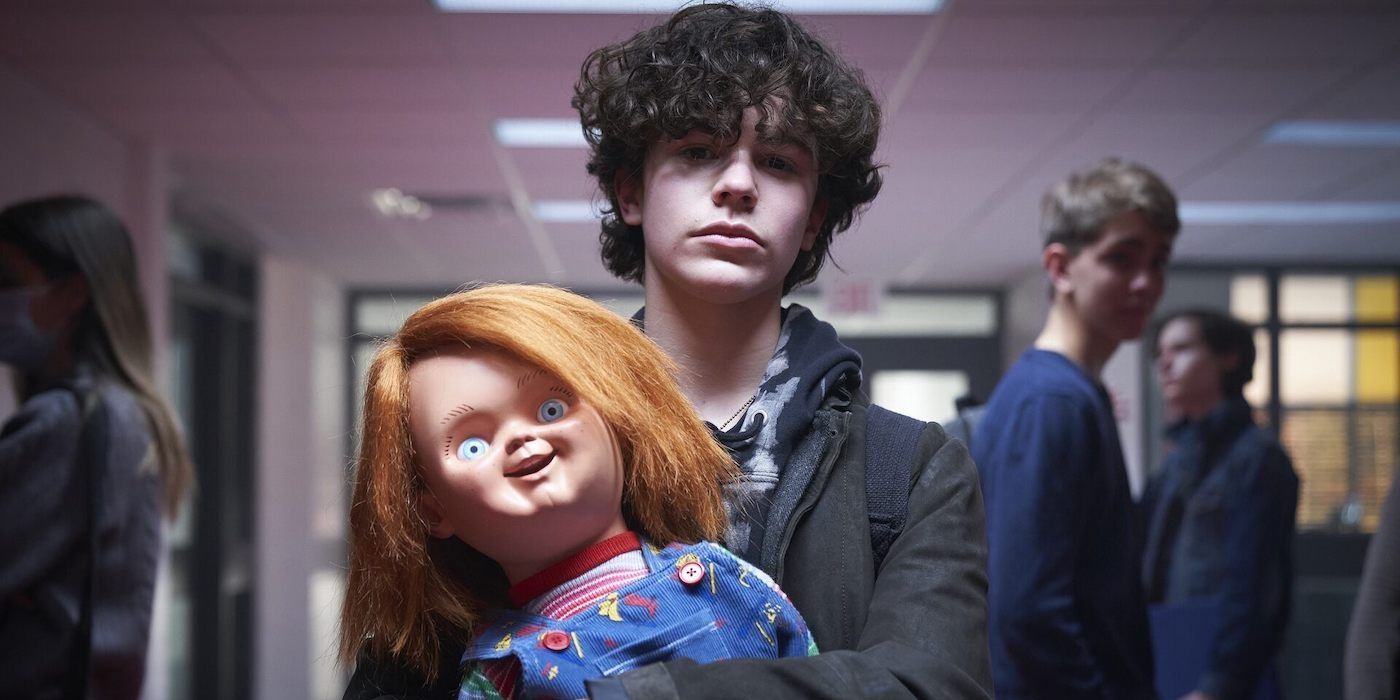 At the start of Chucky, Jake Wheeler (Zackary Arthur) is a shy, quiet, and closeted teenage boy who enjoys collecting dolls and pining over his crush from afar. But as the season grew, so did Jake, who became a notable leader of his small but mighty friend group.
Jake has had many badass moments in the show's two seasons—from proudly coming out and shamelessly loving Devon to killing Chucky with his bare hands—but the biggest thing Jake did was allow himself to love and be loved by his found family.
6/10

Sabrina Spellman ('The Chilling Adventures of Sabrina')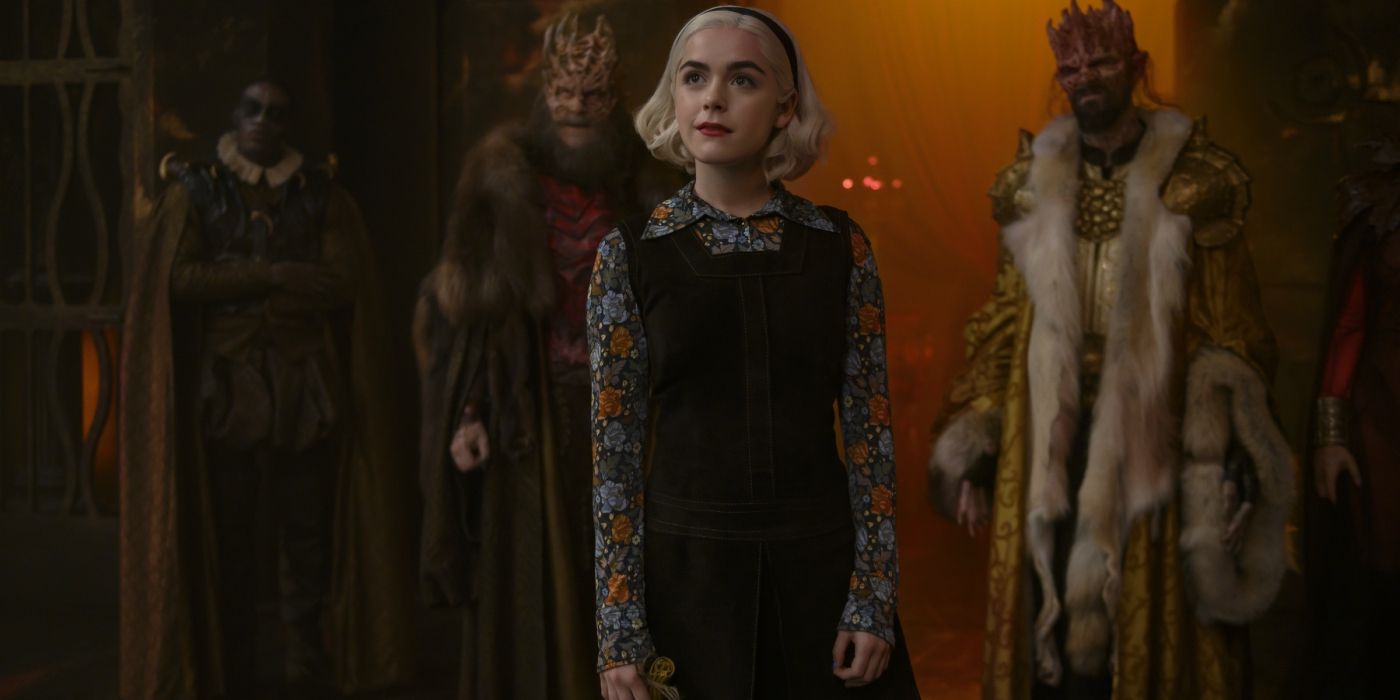 All the main kids have their badass moments on The Chilling Adventures of Sabrina — from Theo's groundbreaking coming out as transgender to Roz strongly battling genre blindness — but the titular character tops them all. Sabrina Spellman (Kiernan Shipka) is a teenage witch with a fearless attitude and the sass to match.
As Sabrina balanced navigating her witchcraft and experiencing life as a teenage girl, her most badass moment came in Season 1 when she summoned hellfire to burn the Greendale Thirteen, something only three other witches had ever been able to do.
5/10

Carl Grimes ('The Walking Dead')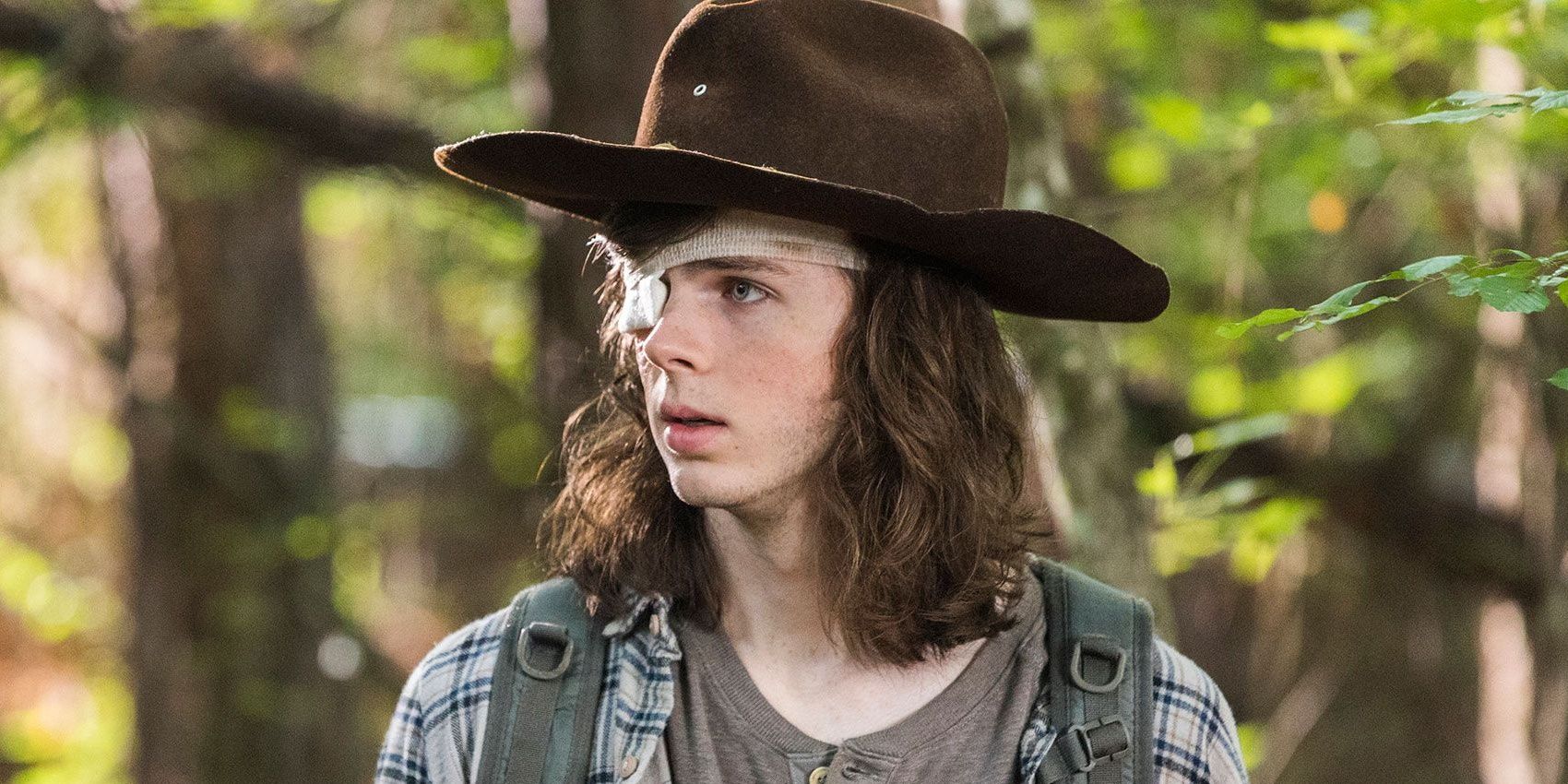 For the first few seasons of The Walking Dead, Rick's son Carl (Chandler Riggs) was the most notable kid in the group, learning at a young age how to battle walkers and stand up to human villains. He may not have always done as his dad said, but this character grew up during the apocalypse and proved strong like his dad.
RELATED: 'The Walking Dead': All 11 Seasons Ranked From Worst To Best
But the most badass and simultaneously heartbreaking thing Carl ever did was have the strength to end his life before he succumbed to a walker bite. Even in his final moments, Carl told his father he dreamed of a world where he and his arch-enemy Negan would get along just before his devastating death.
4/10

Eddie Munson ('Stranger Things')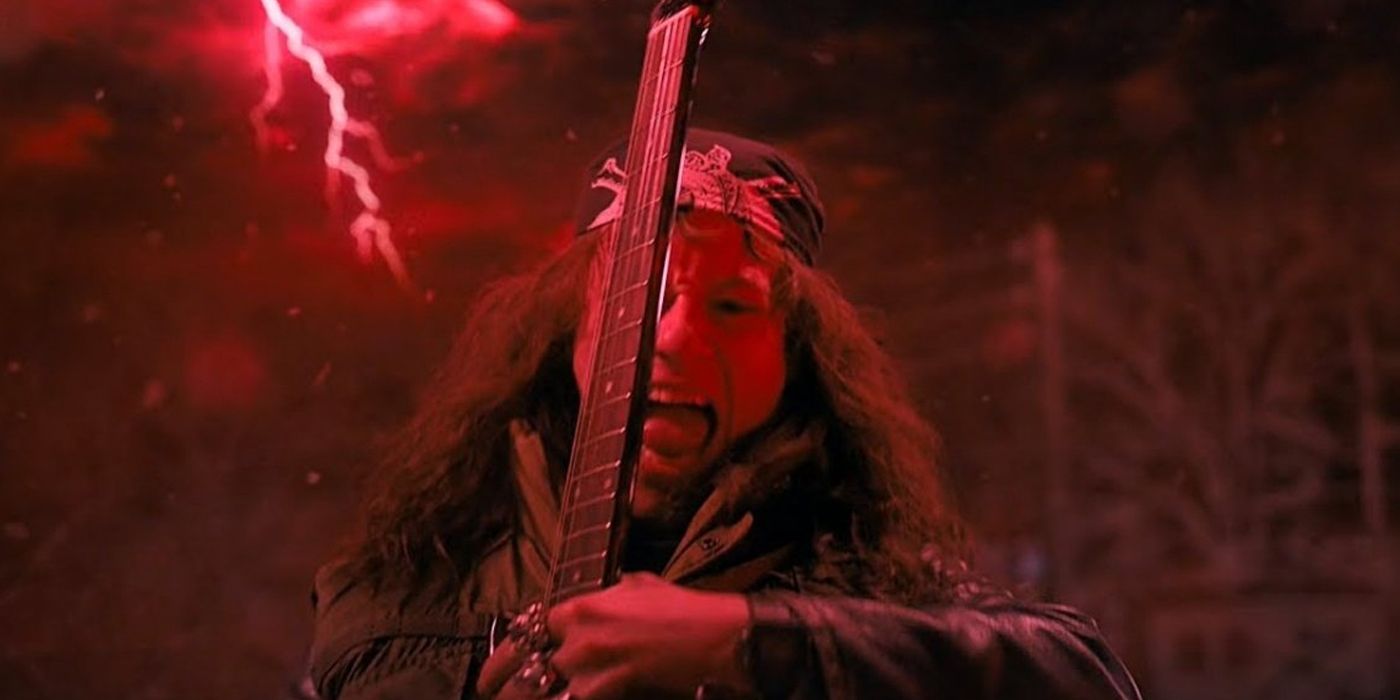 Eddie started as an iffy character in Season 4 of Stranger Things and turned into one of the most beloved characters in the show's history. Teenager Eddie Munson (Joseph Quinn) made his debut as a calm and collected Dungeons and Dragons master but ended his run by being one of the most badass characters of the season.
To save his new friends, Eddie decided to prove to himself and others that he wasn't a coward by sacrificing himself to the Demo-bats in the Upside Down, luring them in with a rocking rendition of "Master of Puppets" by Metallica before finally succumbing to his wounds in his best friend Dustin's arms.
3/10

Wednesday Addams ('Wednesday')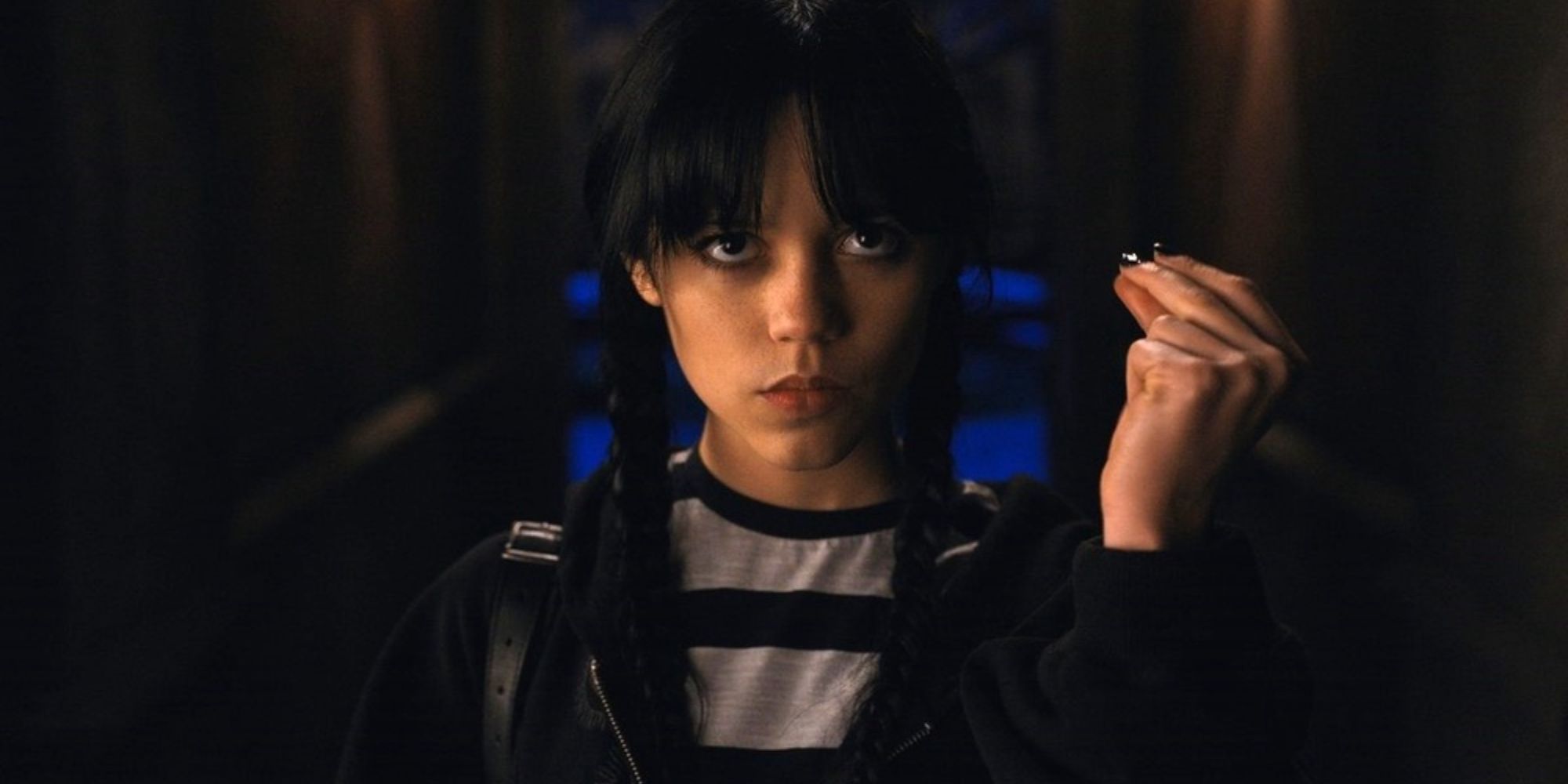 Everyone's newest favorite television character is, without a doubt, Wednesday Addams from Netflix's Wednesday. A dark turn from Jenna Ortega's Disney Channel days, this titular teenage character puts the bad in badass.
Without an ounce of guilt or regret, Wednesday does whatever she pleases while remaining her emotionless self throughout the series' first season, sending this already-outcasted kid to a private school as punishment. But when a mysterious murder rocks her new town, Wednesday takes the leap in trying to solve it when no one else can.
2/10

Judith Grimes ('The Walking Dead')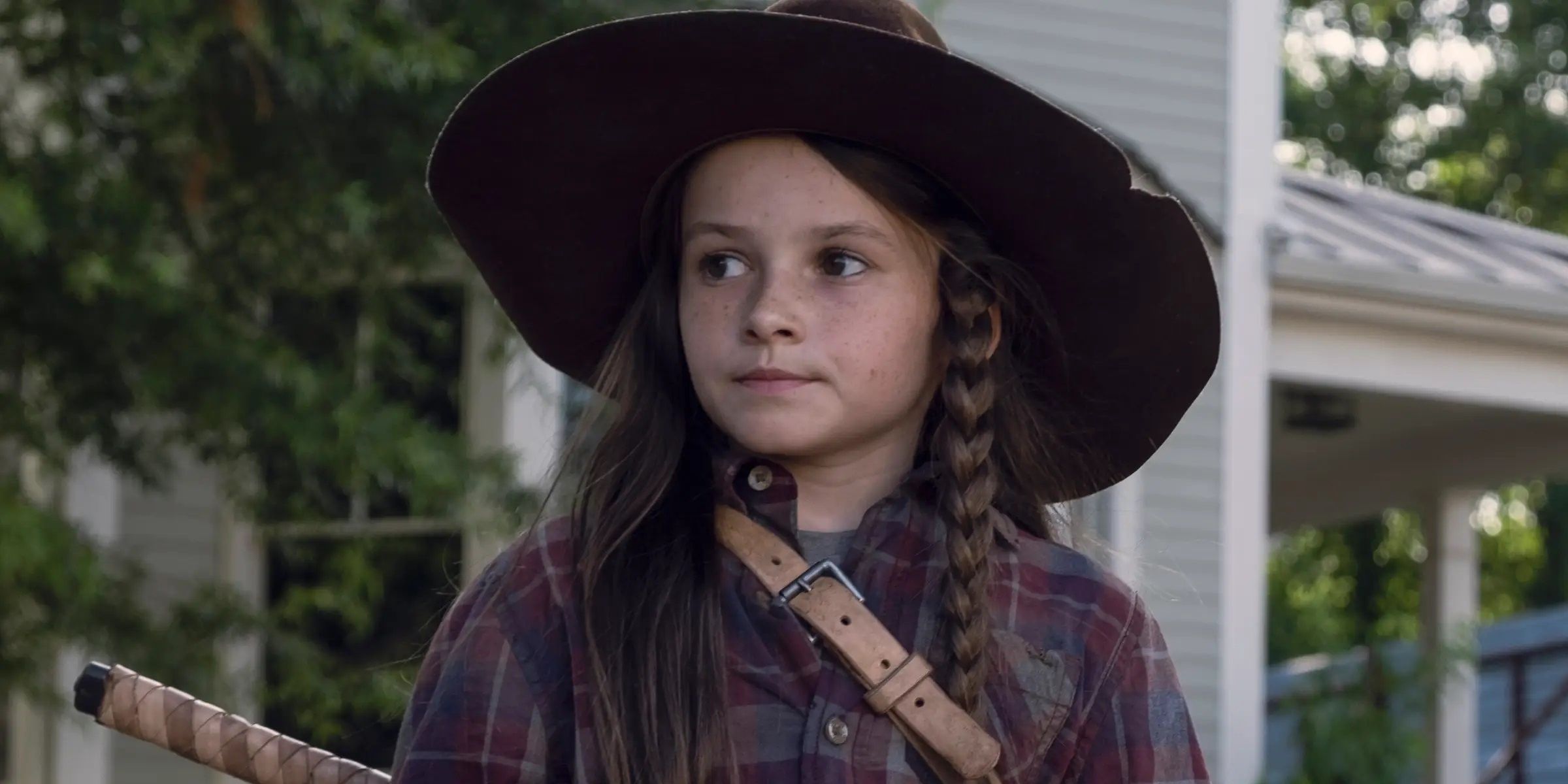 If you thought the son of Rick and Lori was badass, he's got nothing on their daughter Judith. Born and raised in the apocalypse, walkers were all Judith knew, but she quickly proved she had what it took to be a leader just like her dad.
Judith trained the other kids on how to kill walkers and formed inseparable bonds with characters like Daryl and Maggie, who raised her when her parents couldn't. Whether standing up to villains or saving the lives of her friends, Judith was arguably the most badass kid of The Walking Dead.
1/10

Eleven ('Stranger Things')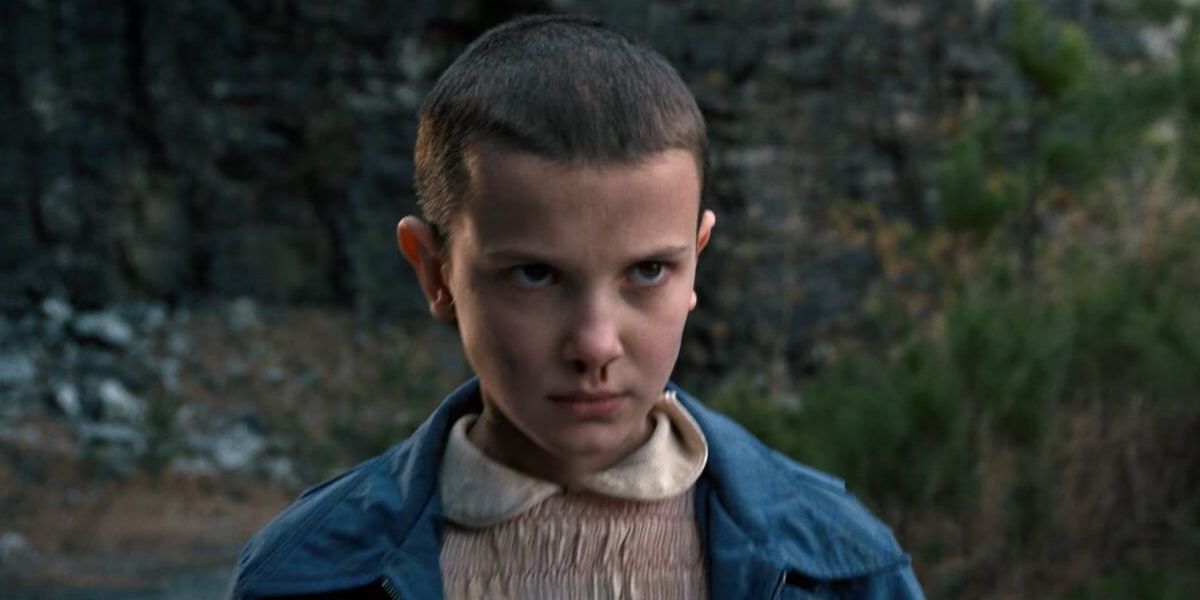 Stranger Things mainly consists of a cast of kids, but none hold a candle to Eleven (Millie Bobby Brown). This youngster with psychokinetic abilities is special for many reasons, but the biggest is how she learned to love and care for her friends and family and protect them at all costs.
Eleven seems to do a handful of badass things with every season, from sacrificing herself for her friends to often saving their lives, and this female heroine is a badass kid that every little girl should look up to.
KEEP READINGMost Iconic Horror Movie Scenes of All Time, Ranked From Scary to Scariest