Just as the first Avatar did back in 2009, director James Cameron's long-in-the-making sequel — Avatar: The Way of Water — is showing a weekend-to-weekend increase in box office revenue as it enters the New Year. The film is expected to gross $63.4 million in its third weekend, which is 2% higher than what it made last weekend. Over the extended four-day New Years frame, revised projections put the film's haul at $82 million.
With this, The Way of Water has sailed past the $400 million mark at the domestic box office, with $421 million in the bank currently. It is expected to top $440 million by Monday, which is admittedly lower than the bullish $450 million estimates that forecasters were predicting just yesterday. That being said, the film is performing about as well as anybody would've hoped.
At the same stage, the first Avatar had grossed around $350 million. But that film opened to significantly lower figures before showing incredible legs over the holiday period and into 2010, ultimately finishing as the highest-grossing movie in history. It's unlikely that The Way of Water matches the first Avatar's $785 million domestic and $2.9 billion global haul, but projections put the film's final figures between $1.6 billion and $1.9 billion, all but guaranteeing a position on the list of 2022's highest-grossing movies globally ahead of Top Gun: Maverick ($1.48 billion). The Way of Water also has a chance of finishing as the biggest movie of the pandemic era if it manages to surpass the $1.9 billion lifetime haul of Spider-Man: No Way Home.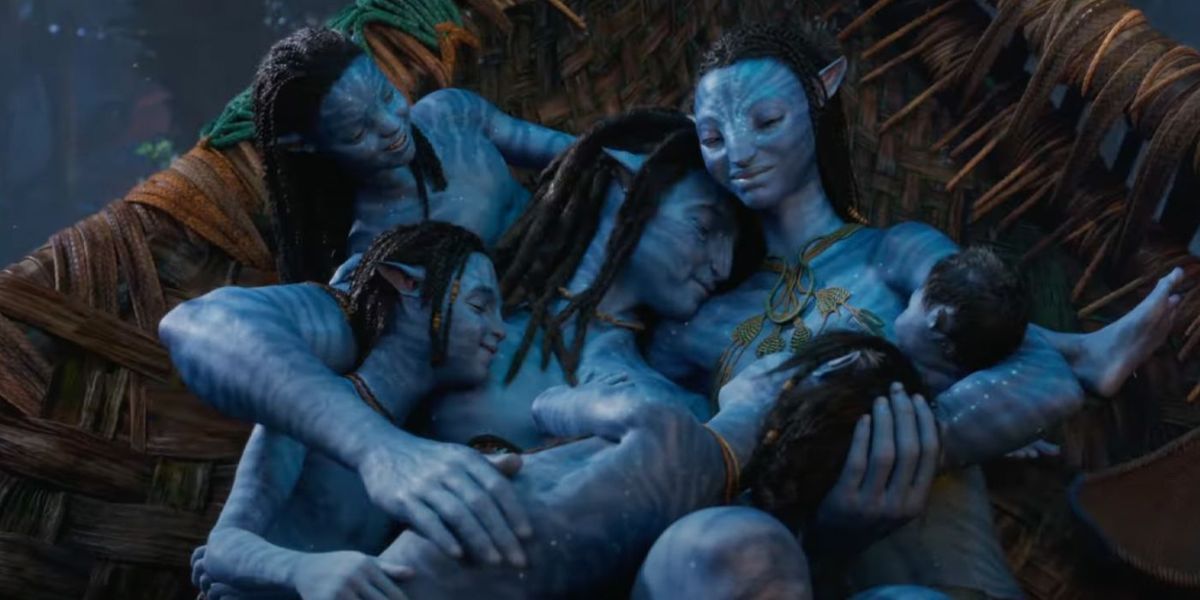 RELATED: 'Avatar: The Way of Water's Box Office Is Big, But Is It Big Enough?
The Way of Water's running worldwide total stands at an excellent $1.37 billion. Domestically, it's poised to overtake Black Panther: Wakanda Forever's $438 million haul by tomorrow. The Marvel Cinematic Universe sequel took the third spot in its eighth weekend, with an estimated $4.8 million ($6.5 million over the four-day holiday). The film's running global total stands at $818 million.
But the second spot went to Universal's release of Dreamworks' Puss in Boots: The Last Wish, which is looking at a $16.3 million three-day and $21.7 million four-day finish, pushing its running domestic total to $66 million. The fourth and fifth spots went to Sony's Whitney Houston: I Wanna Dance with Somebody ($5.4 million four-day) and Paramount's Babylon ($3.6 million four-day), respectively. The Whitney Houston biopic will top $16 million by tomorrow, while director Damien Chazelle's period drama is tanking with just over $11 million domestically, and is expected to lose the studio around $80 million.
Elsewhere, A24's divisive drama The Whale — directed by Darren Aronofsky and starring the beloved Brendan Fraser in an acclaimed performance — is looking at a $1.7 million four-day finish, pushing its running domestic total to just over $6 million.
You can watch our interview with Fraser here, and stay tuned to Collider for more updates.