The first season of Star Trek: Strange New Worlds was a masterpiece combining nostalgic elements of Star Trek: The Original Series and modern techniques that was a pleasant surprise for fans of all ages. It had an excellent reception from both critics and audiences, mostly because of its amazing cast, and in many ways, it's a return to what fans loved about much of the original series. Season 2 is expected to come out fairly soon, and we can hope that it will keep up the excellent quality from the first season. It is another chance for us to see what the Enterprise is up to before Kirk and another excellent saga in the Federation's bid to explore the galaxy. Now without further ado, let's get into everything we know so far about Star Trek: Strange New Worlds Season 2.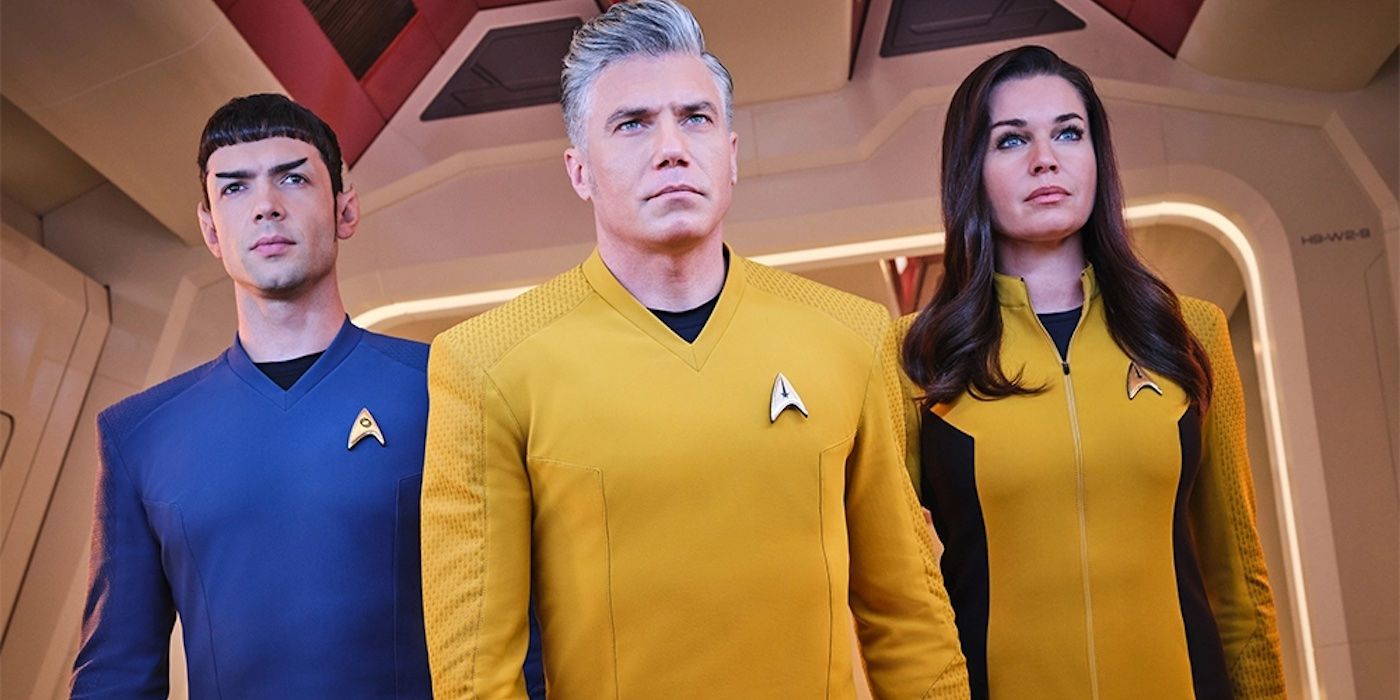 Related:'Star Trek: Strange New Worlds' Anson Mount Compares Season 2 to 'Spinal Tap'
When and Where Is Star Trek: Strange New Worlds Season 2 Coming Out?
The release date for Star Trek: Strange New Worlds Season 2 has yet to be announced but it is expected to premiere sometime in 2023. As of right now, Season 2 has already finished production, and small bits of information have been leaking out to the public via formal and informal channels.
As with the rest of the Star Trek franchise, Star Trek: Strange New Worlds Season 2 will be released on Paramount+. The first season of Star Trek: Strange New Worlds was on a Thursday release cycle, running from May 10, 2022, to July 7, 2022. The current estimation puts the release date in October 2023 and the new season will presumably follow the same Thursday release schedule for its 10-episode run.
While an official trailer has yet to be released (but we will be sure to add it once it arrives) there have already been several sneak peeks. The first of these sneak peeks features Lieutenant Erica Ortegas (played by Melissa Navia) on her way to an away mission. It seems the tempo of the crew has hardly changed even though Number One Una Chin-Riley (played by Rebecca Romijn) is no longer with the crew. We also have some more pithy wordplay with Spock as he continues to grow his ability to interact more naturally with others.
The second sneak peek is more of a behind-the-scenes look. In the previous series, such as Star Trek: The Next Generation, we often see casual places for the crew to relax around the ships. The showrunners thought the mess hall that we saw in the first season was too sparse and have introduced a new area for the ship. The video features Will Wheaton, formerly TNG's Welsey Crusher, and the production designer Jonathan Lee showing off the impressive new set piece. It looks somewhat familiar to Ten Forward and has that modernized 1960s look. This new set is supposed to feature a lot more intimate conversations between characters and includes a ton of easter eggs. One that was immediately picked up by Will Wheaton was the Saurian Brandy from Star Trek: Picard. We see Guinan and Picard drinking it from a similar bottle in Picard Season 2 Episode 1 "The Star Grazer".
Who Are the Cast and Characters of Star Trek: Strange New Worlds Season 2?
Most of the cast from the previous season is returning, which is to be expected given the state the show was left in. Given the events of the last season, the Enterprise will be in need of a new head engineer. The newcomer to the enterprise will be played by the iconic Carol Kane. Kane is well known for roles in the TV series Taxi and Unbreakable Kimmy Schmidt as well as various film roles, usually playing a more comedic motherly character. It seems that this time around she will be a no-nonsense engineer, but perhaps we will see some of that comedic side as well.
The full list of main cast members in Star Trek: Strange New Worlds Season 2 includes Anson Mount as Christopher Pike, Ethan Peck as Spock, Jess Bush as Christine Chapel, Christina Chong as La'an Noonien-Singh, Celia Rose Gooding as Nyota Uhura, Melissa Navia as Erica Ortegas, Babs Olusanmokun as Joseph M'Benga, Rebecca Romijn as Una Chin-Riley / Number One, and Carol Kane as Pelia.
Related:Ethan Peck on 'Star Trek: Strange New Worlds,' Spock's Relationship With T'Pring, and Meeting Uhura
What Do We Know About Star Trek: Strange New Worlds Season 2's Story (And the Crossover Episode)?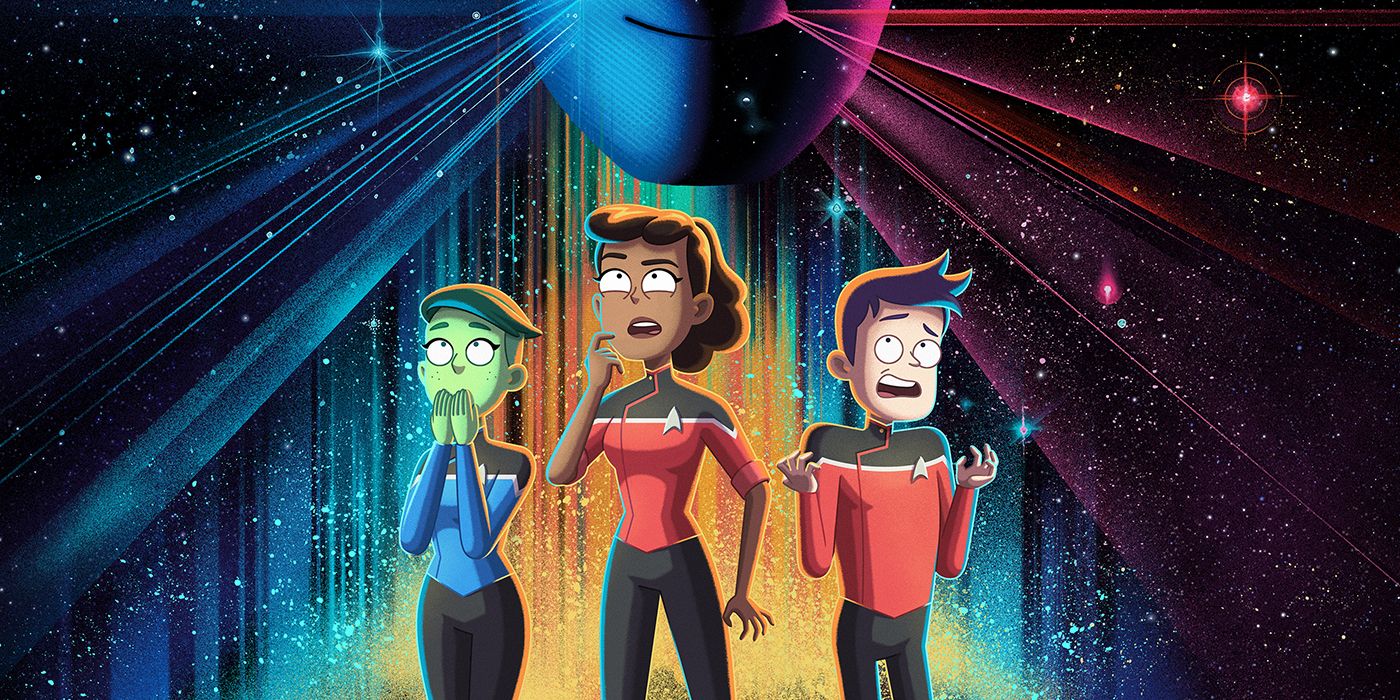 One of the major storylines that we can expect to see is what exactly happened to Number One. One of the highlights of the first season was finding out that she was genetically engineered (one of the recurring issues in Star Trek with characters such as Deep Space Nine's Dr. Bashier) and that she has been taken away from her position on the Enterprise. Captain Pike and the rest of the crew definitely support her, but with her position unfilled, someone will have to step in to fill her shoes in the interim.
We also have a first occurrence in the Star Trek Universe, a combined crossover episode with the animated series Star Trek: Lower Decks. Tawny Newsome (who plays Ensign Beckett Mariner in the animated show) and Jack Quaid (who stars alongside Newsome as Ensign Brad Boimler) will be making their live-action debut during the new season of Strange New Worlds. Given that Mariner and Boimler both originate from a timeline much closer to that of Star Trek: The Next Generation, we are certainly left with more than just a few questions. So far, we know that the series will have combined animated and live-action scenes. That episode will be directed by Star Trek veteran Jonathan Frakes.
What Is the Future of Star Trek: Strange New World?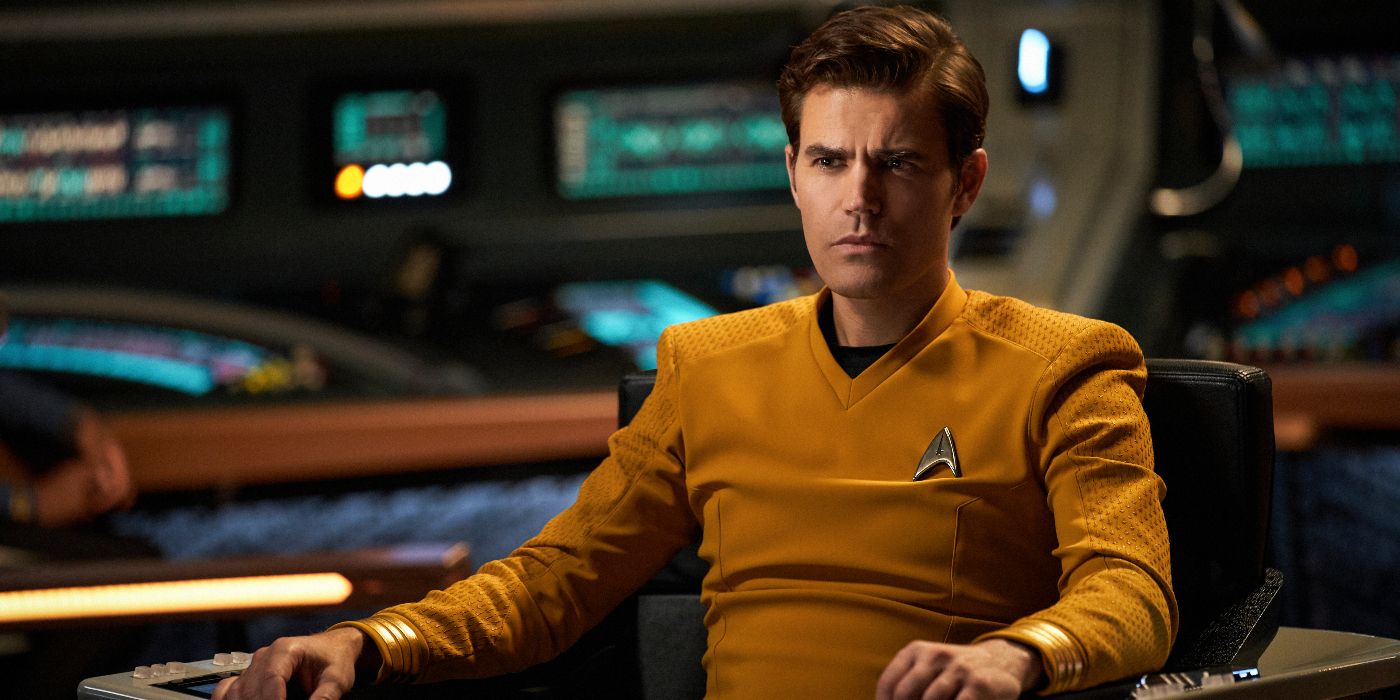 With characters such as Paul Wesley's Captain Kirk appearing in Season 2, there is certainly a lot of potential for a Season 3. As of the moment, the showrunners have not confirmed whether a Season 3 will be coming, but given the comparative success of Star Trek: Strange New World versus some of the other Paramount+ streaming Star Trek series, this writer would be flabbergasted if a third season was not in the works. What's more, the show has plenty of storylines left to explore. From the tension between Spock and Nurse Chapel to Uhura's hesitation to continue in Starfleet, not to mention La'an's murky past, there is plenty left to unpack on this amazing show.
Who Are the Creators of Star Trek: Strange New Worlds?
Star Trek: Strange New Worlds was created by Akiva Goldsman, Alex Kurtzman, and Jenny Lumet. Henry Alonso Myers and Akiva Goldsman are the showrunners for the season. Season 2's directors include Chris Fisher, Amanda Row, Eduardo Sánchez, Dan Liu, Jonathan Frakes, and Valerie Weiss. The episodes were written by Henry Alonso Myers, Akiva Goldsman, Dana Horgan, David Reed, Kirsten Beyer, Davy Perez, Kathryn Lyn, and Onitra Johnson. The score for Season 2 was composed by Season 1 and Star Trek: Prodigy composer Nami Melumad. Executive producers on the show include Eugene Roddenberry, Trevor Roth, Jenny Lumet, Frank Siracusa, John Weber, Aaron Baiers, Heather Kadin, Henry Alonso Myers, Akiva Goldsman, and Alex Kurtzman.