Arsema Thomas takes on the role of the young Lady Danbury in a newly released image from Netflix's Bridgerton prequel series, Queen Charlotte: A Bridgerton Story. The limited series centers on the earlier years of Golda Rosheuvel's Queen Charlotte's reign, with India Amarteifio set to play the younger version of the monarch. Lady Danbury was portrayed by Adjoa Andoh and first appeared in Bridgerton season 1, where it was established that she is a powerful and influential figure in London's high society.
Netflix released a new image from the upcoming Bridgerton prequel that shows the first look at Thomas as the young Lady Danbury, who will take on the role as the series explores her and Charlotte's young lives. In the image, the young Lady Danbury stands before a currently unknown individual at nighttime, dressed in a fine gown and jewels. While Thomas will portray the younger Lady Danbury alongside Amarteifio's Queen Charlotte, Andoh will reprise her role alongside Rosheuvel and Ruth Gemmell, who will return to portray the older queen and Lady Violet Bridgerton. Check out the full image below:
Related: Bridgerton Might've Secretly Revealed Its Queen Charlotte Prequel Story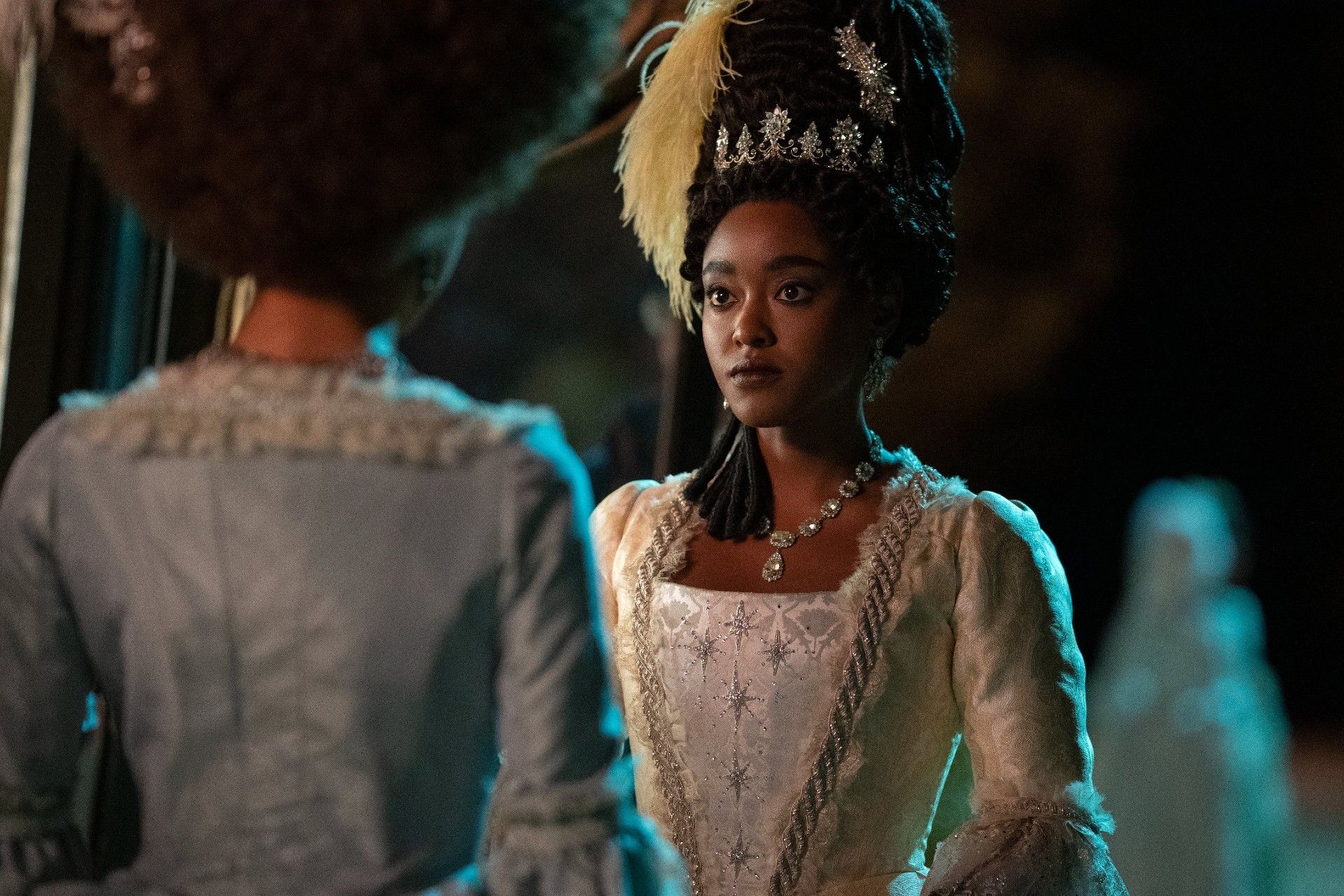 Everything We Know About Bridgerton's Queen Charlotte Prequel Show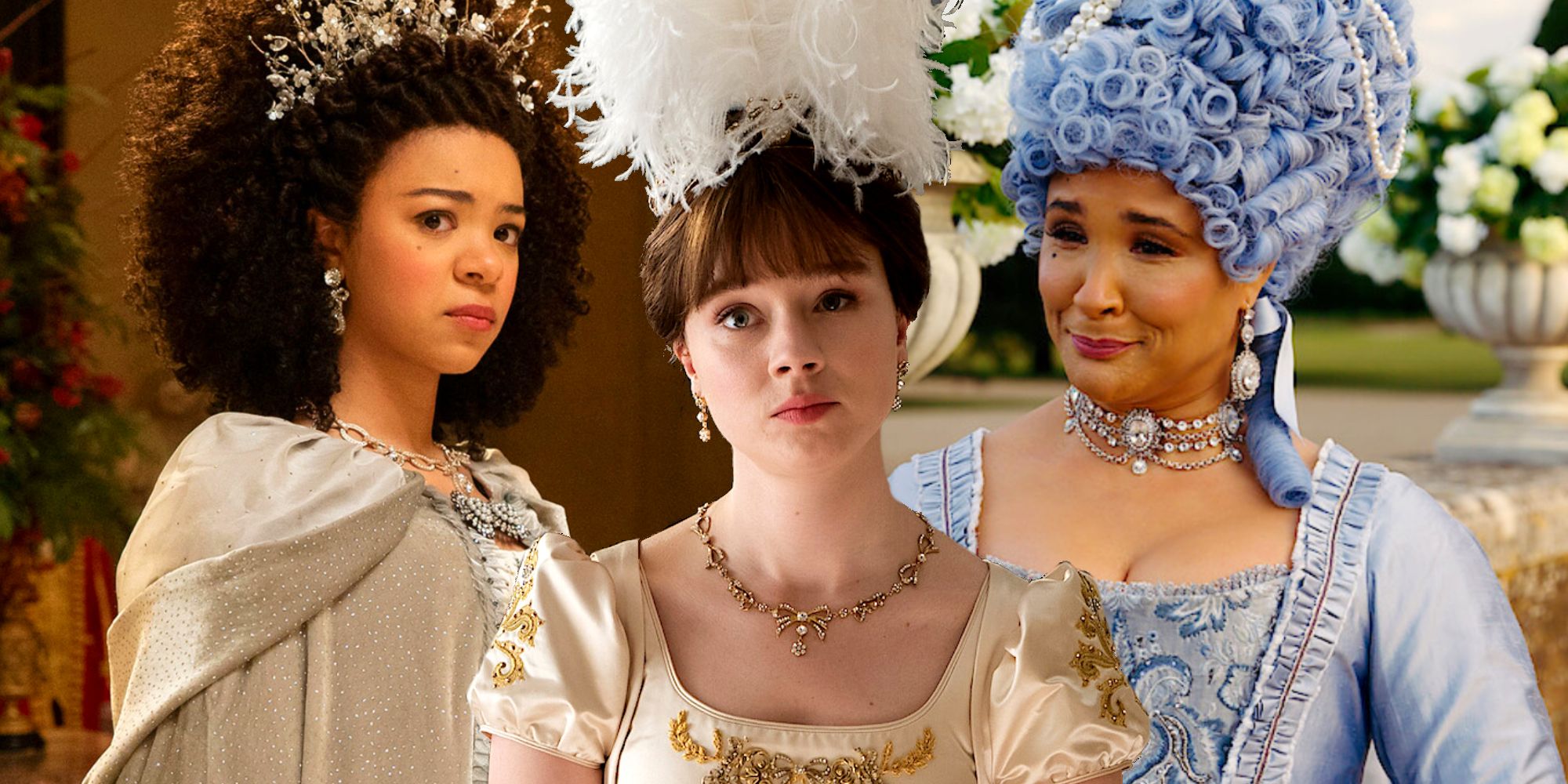 Queen Charlotte: A Bridgerton Story was first commissioned by Netflix in May 2021 following the successful premiere of Bridgerton season 1 earlier in January, which saw the series quickly become the platform's most-watched original show at the time. The series will be written by Bridgerton's executive producer Shonda Rhimes, with her production company Shondaland set to develop the series for the streaming service. Consisting of eight episodes, Queen Charlotte: A Brigerton Story is currently expected to be released in 2023, with the Bridgerton prequel having concluded filming in September 2022.
Alongside the returning Bridgerton cast members, Amarteifio, and Thomas, the prequel's cast also includes Connie Jenkens-Grieg, Sam Clemmett, and Corey Mylchreest as the younger Violet Bridgerton, Brimsley, and King George III as the series explores Charlotte's rise to power and her meetings with friends and loved ones from the original series. While the show will center on Charlotte, Queen Charlotte: A Bridgerton Story will also depict the youth of Lady Danbury and Lady Bridgerton, with Cyril Nri joining the series as the then-Lord Danbury, and Kate Brayben and Keir Charles set to portray Violet Bridgerton's parents, Lord and Lady Ledger. Amarteifio's younger Queen Charlotte will also encounter other historical figures of the regency period who will make their Bridgerton debut, with Game of Thrones' Michelle Fairley and Rogue One: A Star Wars Story's Richard Cunningham set to play Princess Augusta and Lord Bute, the man who would become the seventh Prime Minister of Great Britain under George III.
Bridgerton quickly established itself as a hit for Netflix upon its debut in 2021, with season 2 further proving to be a success when it became the platform's highest opening for any English-language series at the time when it premiered in 2022. As such, Queen Charlotte: A Bridgerton Story could help viewers further explore the romantic period drama in ways that the main series cannot, potentially showing new sides to the esteemed heads of London's high society. And while dedicated fans eagerly await Bridgerton seasons 3 and 4, they are sure to enjoy their first glimpse at Thomas' young Lady Danbury before diving into her and Queen Charlotte's stories later in 2023.
Next: Bridgerton: Lady Danbury's Secret Can Explain Her Queen Charlotte Bond
Source: Netflix