Star power is crucial in the world of movie making. An actor's presence can easily increase audience numbers and its subsequent box-office success. These outcomes become even more likely when a film hosts numerous stars. Where some argue that an A-List ensemble can make a film's flaws more prevalent, others say that it's the dynamics between the talented actors that actually elevate the picture; that their shared star quality is what brings the magic to the movie. 2022 was clearly a great year for films with a stellar ensemble as they were able to achieve just that. From Glass Onion: A Knives Out Mystery to Bullet Train, audiences were easily enchanted by its stars.
RELATED: Glass Onion & 9 Best Ensemble Cast Movies of 2022
As the 2023 film slate approaches, it seems that this upcoming year will follow its predecessor's success. With trailers and movie announcements continuously coming in hot, cinephiles and all movie lovers should prepare themselves for the vastness of A-List ensemble films. Ranging from Barbieto Dune: Part 2, these all-star pictures are expected to captivate us all.
'Oppenheimer'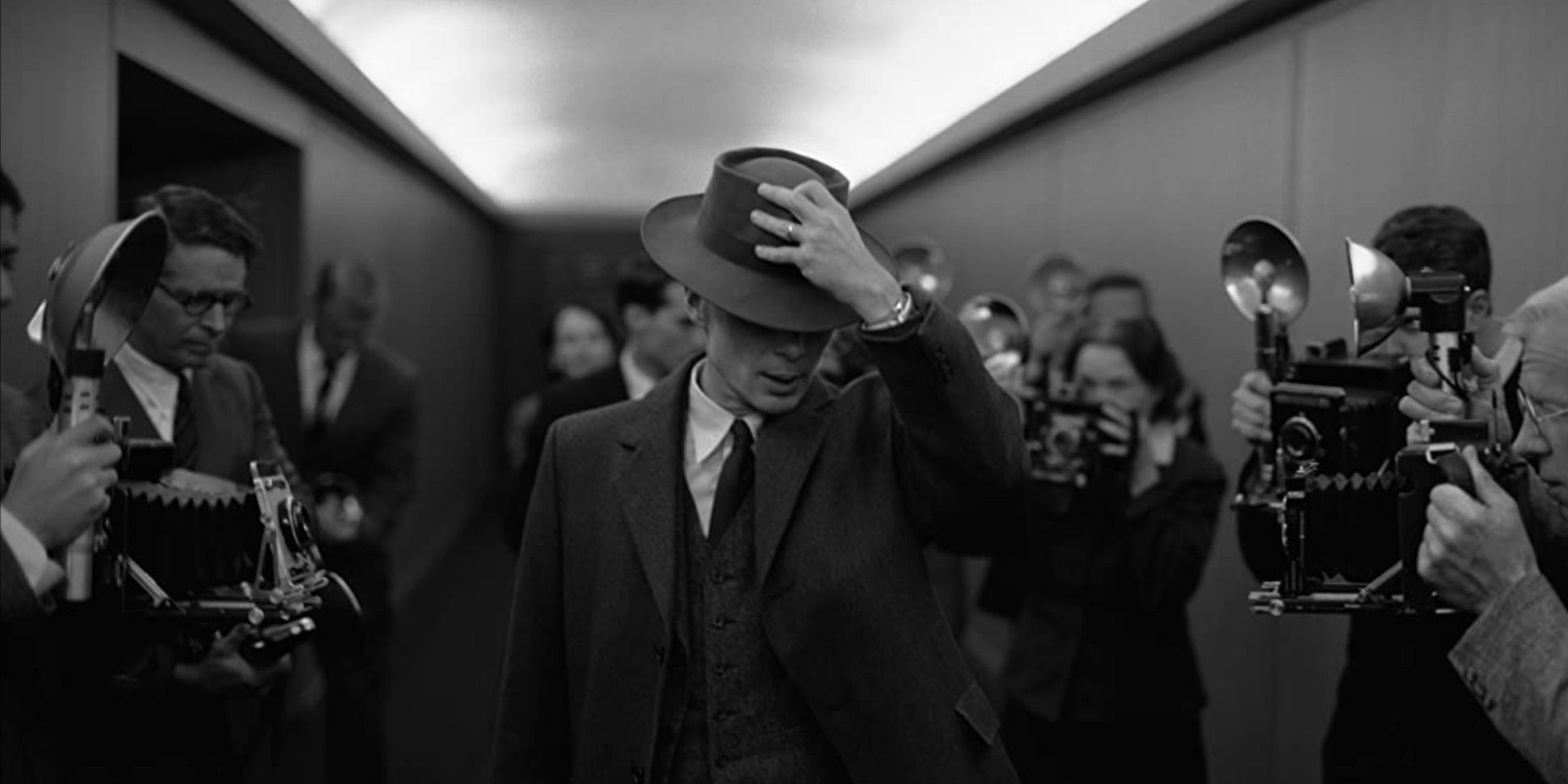 This story follows the life of famed American physicist, J. Robert Oppenheimer (Cillian Murphy) as he works with a team on the Manhattan Project, ultimately leading to the development of the first atomic bomb.
Directed by the legendary Christopher Nolan, with Murphy set as its lead, the star-studded cast of Oppenheimercontinues with the likes of Robert Downey Jr., Florence Pugh, Gary Oldman, Emily Blunt, Matt Damon, Rami Malik and Sir Kenneth Branagh. Slated to be released on July 21, 2023, this dramatic biopic is expected to be a fan-favorite in this century's saturated era of biopics.
'Barbie'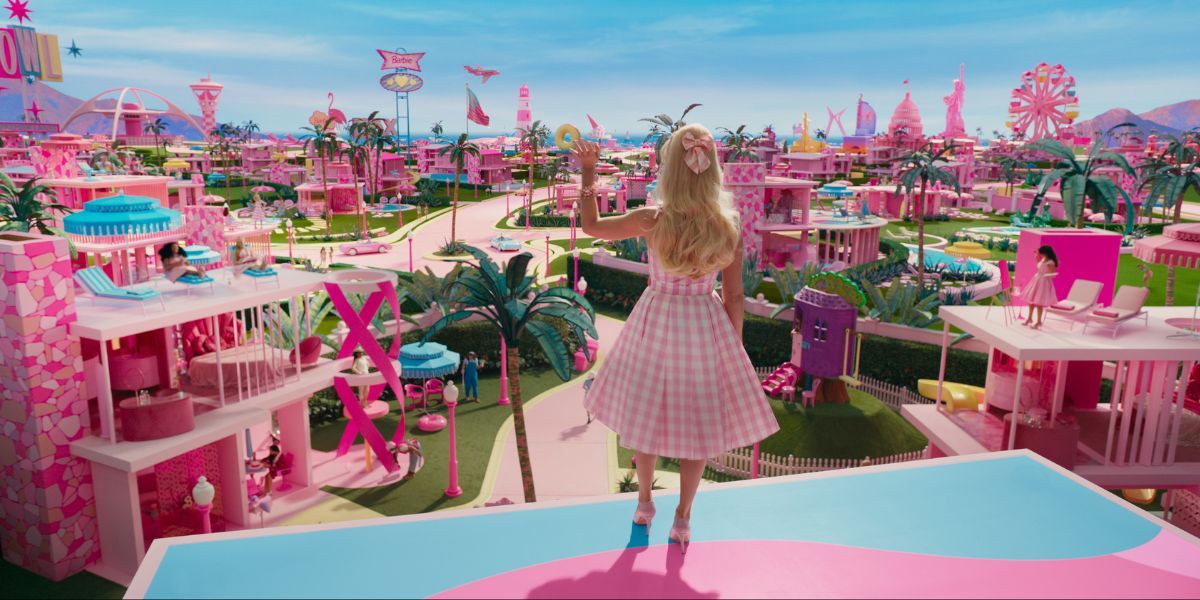 After being exiled from Barbieland for not fitting the mold of a perfect doll, Barbie (Margot Robbie) adventures into the human world to see where else she can find happiness.
With Greta Gerwig sitting in the director's chair, fans couldn't be more excited about this vibrant film and its fun concept. Joining Robbie is Ryan Gosling as her Ken, along with other big names such as Dame Helen Mirren, Will Farrell, Simu Liu, Kate McKinnon, Ncuti Gatwa, Michael Cera and America Ferrera (and this isn't even the end of the A-List cast). Releasing on the same date as Oppenheimer, Barbie is going to make July 21, 2023, a very unique double feature.
'Dune: Part 2'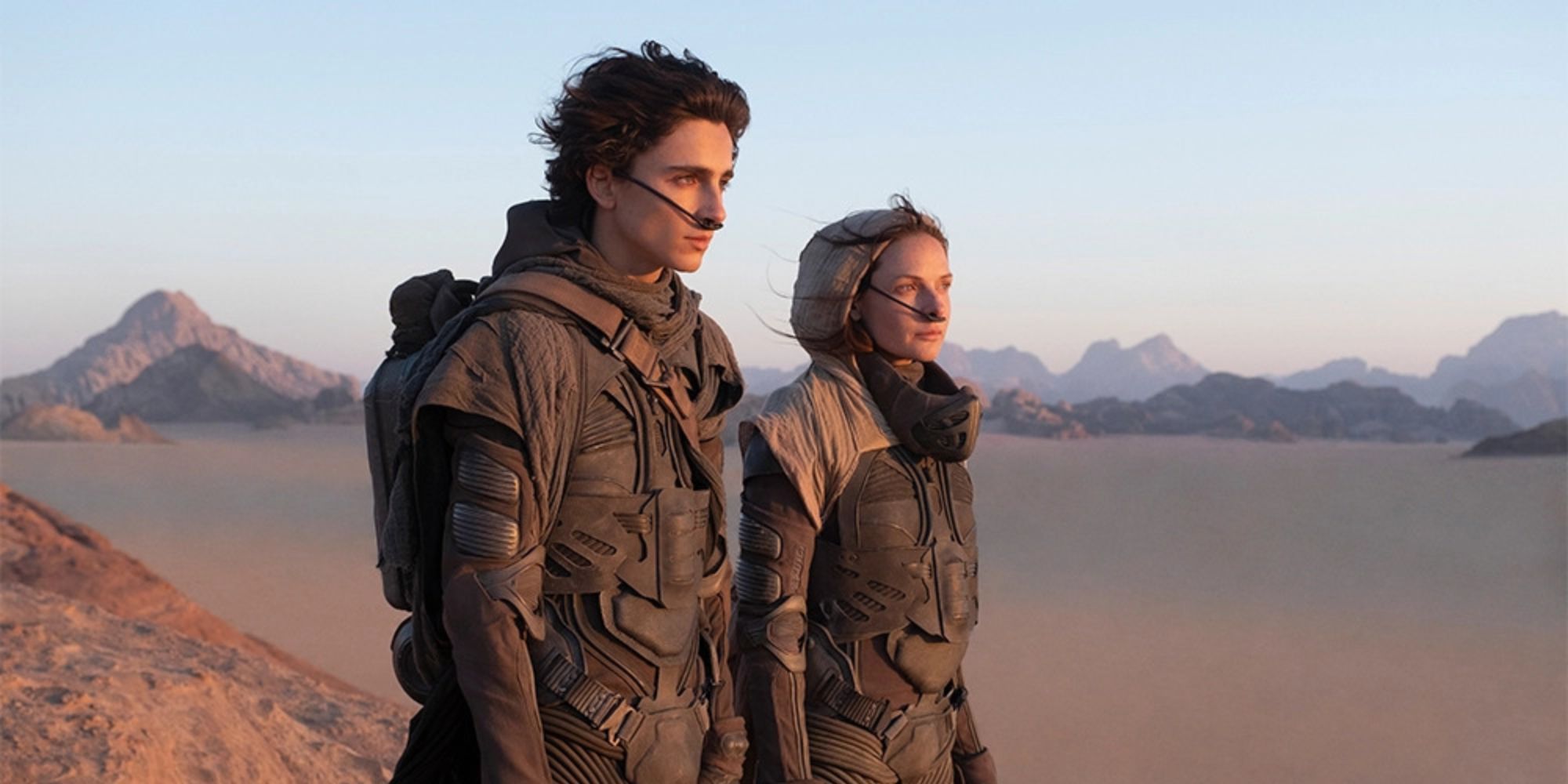 Paul Atredies (Timothée Chalamet) is now one with the Fremen and is determined to seek revenge against those who destroyed his family. But when struck with a vision of a terrible future, Paul must do whatever he can to prevent it from coming true.
RELATED: 2023 In Film: 10 Highly Anticipated Sci-Fi Movies Coming in 2023
As the continuation of Denis Villeneuve's extravagant adaptation, Dune: Part 2 will see the likes of Chalamet, Zendaya, Rebecca Ferguson, Josh Brolin, Javier Bardem, Dave Bautista andStellan Skarsgärd reprising their roles. They will even be joined by new cast members Pugh, Austin Butler and Christoper Walken. Gracing cinema screens in November 2023, fans are intrigued to see how much bigger the scope of the story will be.
'Mission Impossible: Dead Reckoning Part One'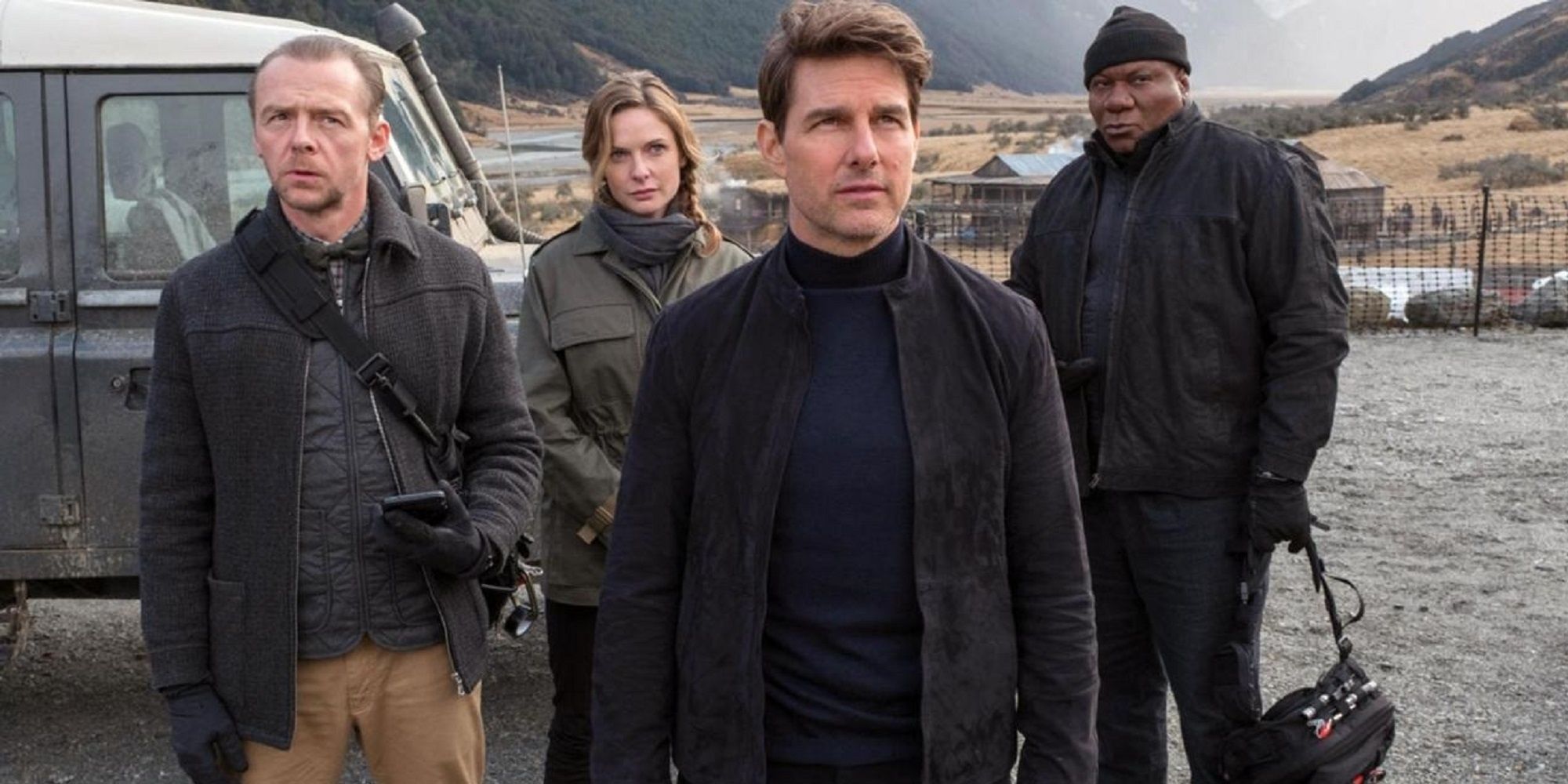 With details of the plot still under heavy wraps, Mission Impossible: Dead Reckoning Part One will be the seventh installment to the thrilling adventures of IMF agent Ethan Hunt (Tom Cruise), and his brilliant team.
This movie will see the return of not only Cruise, but also Ferguson, Simon Pegg, Vanessa Kirby, Ving Rhames and Henry Czerny. Other big names that are set to join the already star-studded cast include Haley Atwell, Pom Klementieff and Cary Elwes. Expected to be released in June 2023, fans are ready to see just how far Cruise and rest of the cast are willing to go with the stunts and action sequences.
'Indiana Jones and the Dial of Destiny'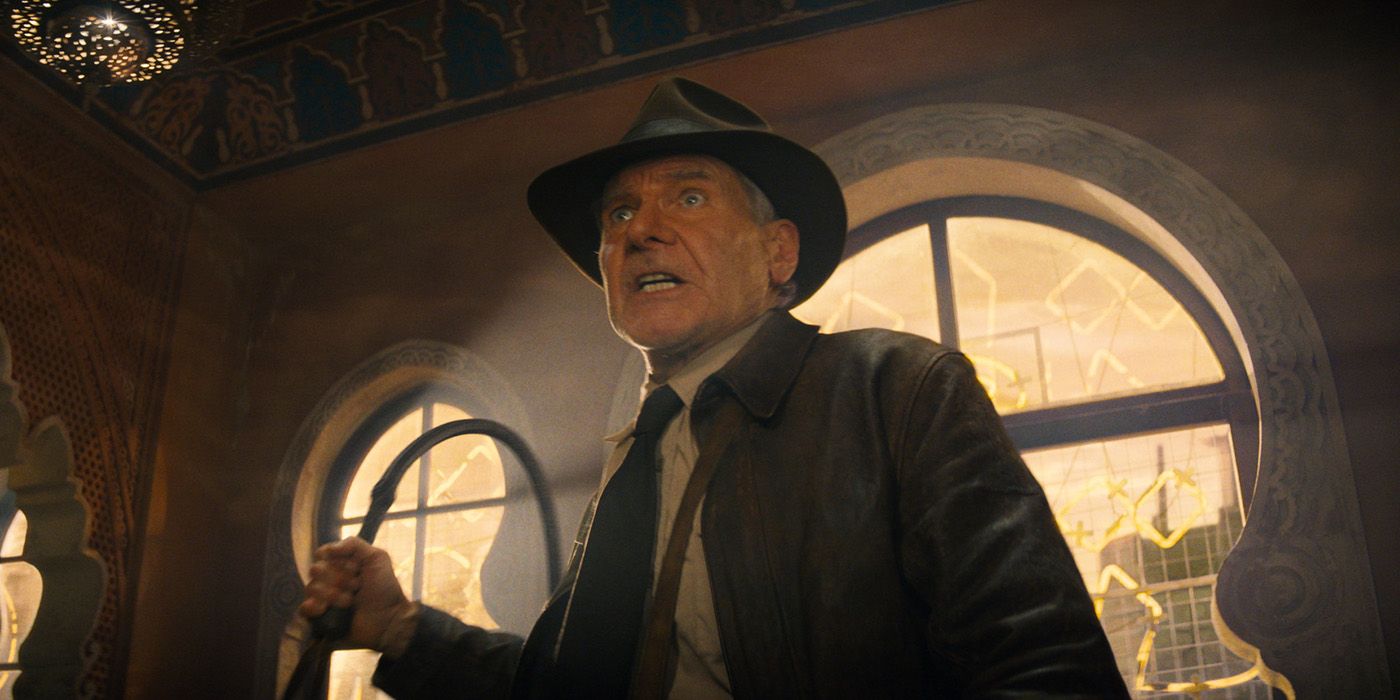 Roughly 40 years since his first adventure, and 14 years since his last, Indiana Jones and the Dial of Destiny sees the return of the daring archeologist as he sets out on a new quest.
This is another blockbuster expected to hit screens in June 2023. Where exact plot details are still relatively unknown, fans are thrilled to have Harrison Ford return as one of pop cultures' most iconic characters in the long-awaited fifth installment to the franchise. Also returning is John-Rhys Davis, along with the new stellar additions of Phoebe Waller-Bridge, Mads Mikkelsen, Antonio Banderas and Toby Jones.
'Dungeons & Dragons: Honor Among Thieves'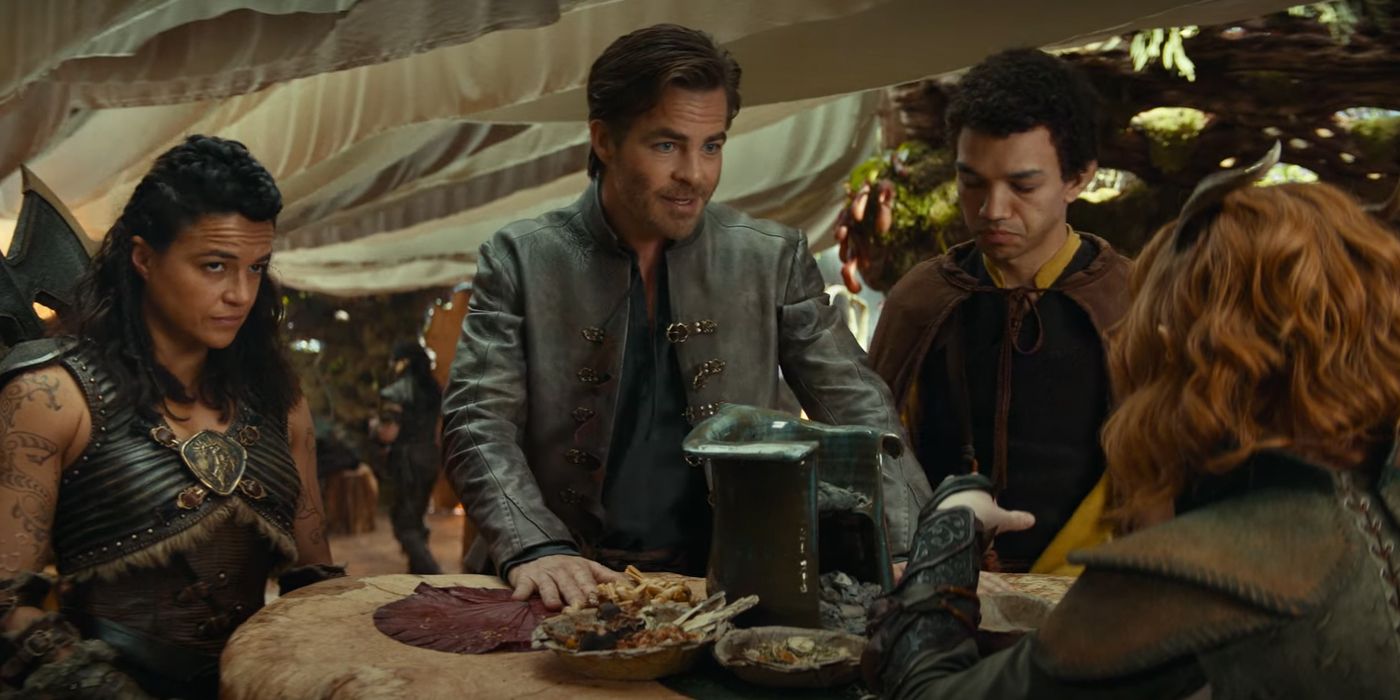 A charismatic thief, along with an unlikely band of explorers, commence on an epic quest in search for an ancient relic. Along the way, their adventure suddenly turns for the worst when they're confronted by a dangerous crowd.
Set to be released in March 2023, Dungeons & Dragons: Honor Among Thievesis another fun picture fans are eager for as it appears to capitalize on the imaginative qualities of the game of which the film is based on. The star-studded cast includes the likes of Chris Pine, Regé-Jean Page, Michelle Rogriduez, Sophia Lillis, and Hugh Grant.
'Wonka'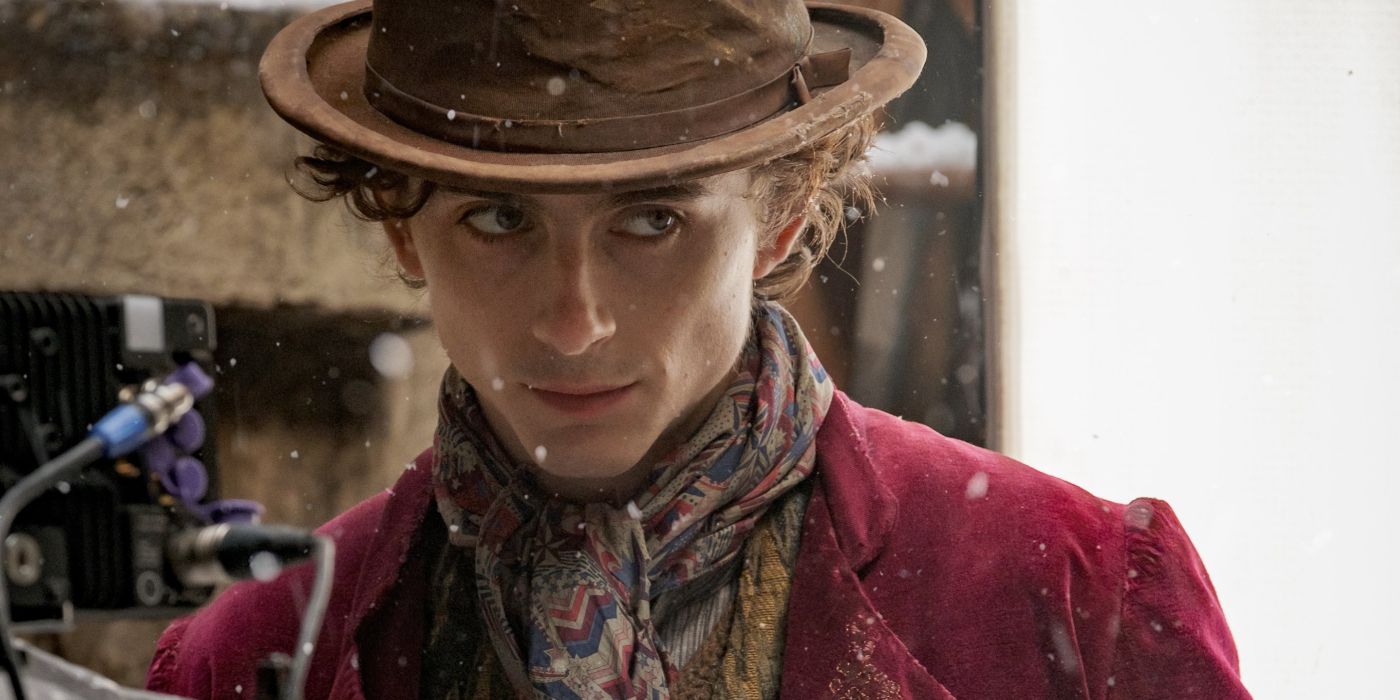 As the origin story of the famous chocolatier, Wonka follows Willy Wonka (Chalamet) in his youth as he sets on one of his earliest adventures that ultimately leads him to meet the Oompa-Loompas.
With this being the third cinematic rendition of this beloved character, fans are excited to see what this adaptation brings to table in December 2023. Sharing the screen with Chalamet are the big names of Olivia Colman, Rowan Atkinson, Sally Hawkins and Keegan-Michael Key.
'The Little Mermaid'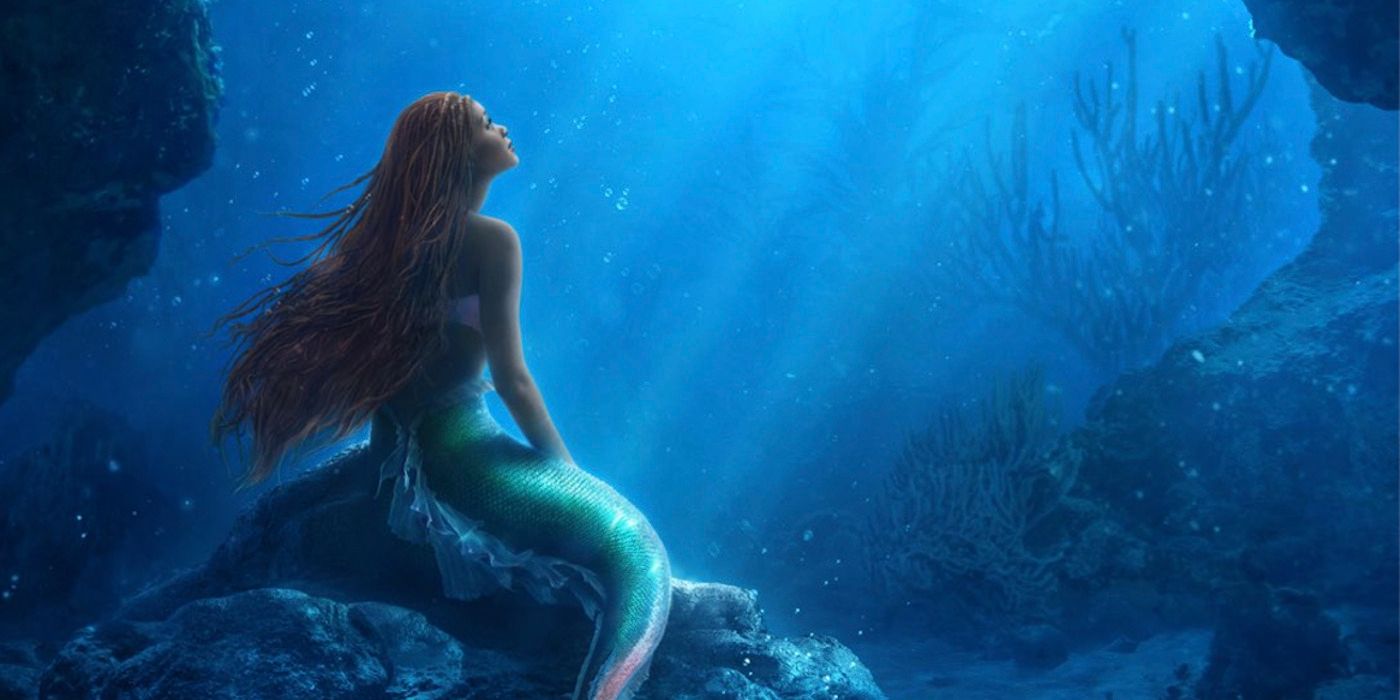 A live-action adaptation of the Disney classic, this movie follows the adventurous young mermaid, Ariel (Halle Bailey), who trades her voice with a sea witch in return for human legs. Now, able to roam the world above water, she can discover the new land and learn more about the Prince that caught her eye.
RELATED: 5 Best Live-Action Disney Remakes to Watch After 'Pinocchio'
Supporting Bailey in this classic story are the talents of Melissa McCarthy, Bardem, Awkwafina, Simone Ashley and Daveed Diggs. Like the previous Disney adaptations, fans are looking forward to seeing how this film secures its own originality whilst paying tribute to the original beloved tale, and its iconically nostalgic Disney music.
'Argylle'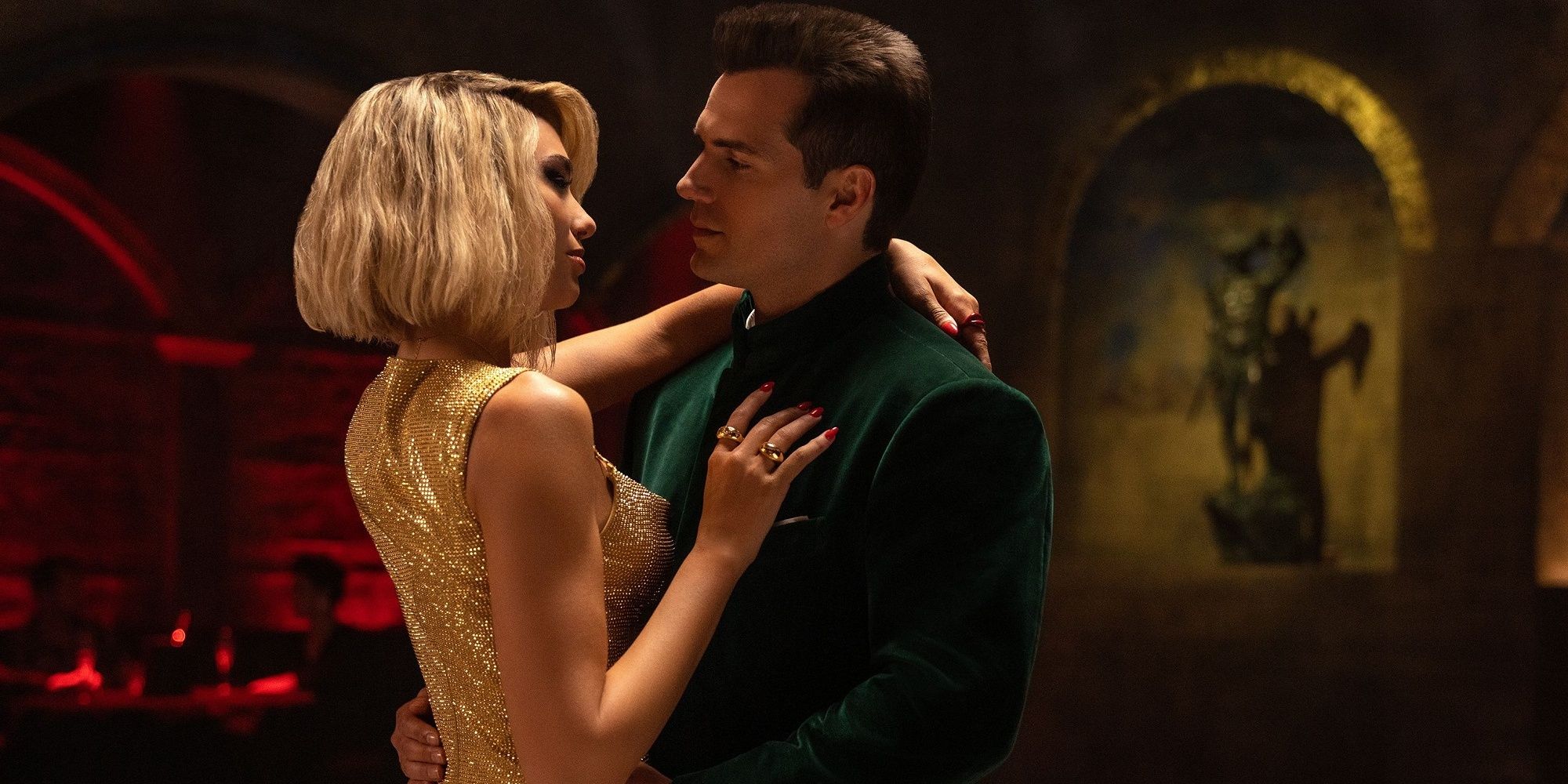 The world's greatest spy awakens with amnesia and is tricked into believing that he is instead, a best-selling author of spy thrillers. But once his memories and deadly skills start to resurface, he sets out on a path of vengeance against his former organization.
With Matthew Vaughn as the film's director, fans are prepared for a thrilling action-filled ride. Where Henry Cavill stars in Argylle as its titular spy, he is surrounded by incredible star power. Samuel L. Jackson, Bryce Dallas Howard, Catherine O'Hara, Brian Cranston and Sam Rockwell are only just some of the A-Listers in this picture. In fact, this film will even feature musican Dua Lipa's acting debut. Where its official air-date is unknown, fans can expect to see it in on Apple TV+ in 2023.
'Ant-Man and the Wasp: Quantumania'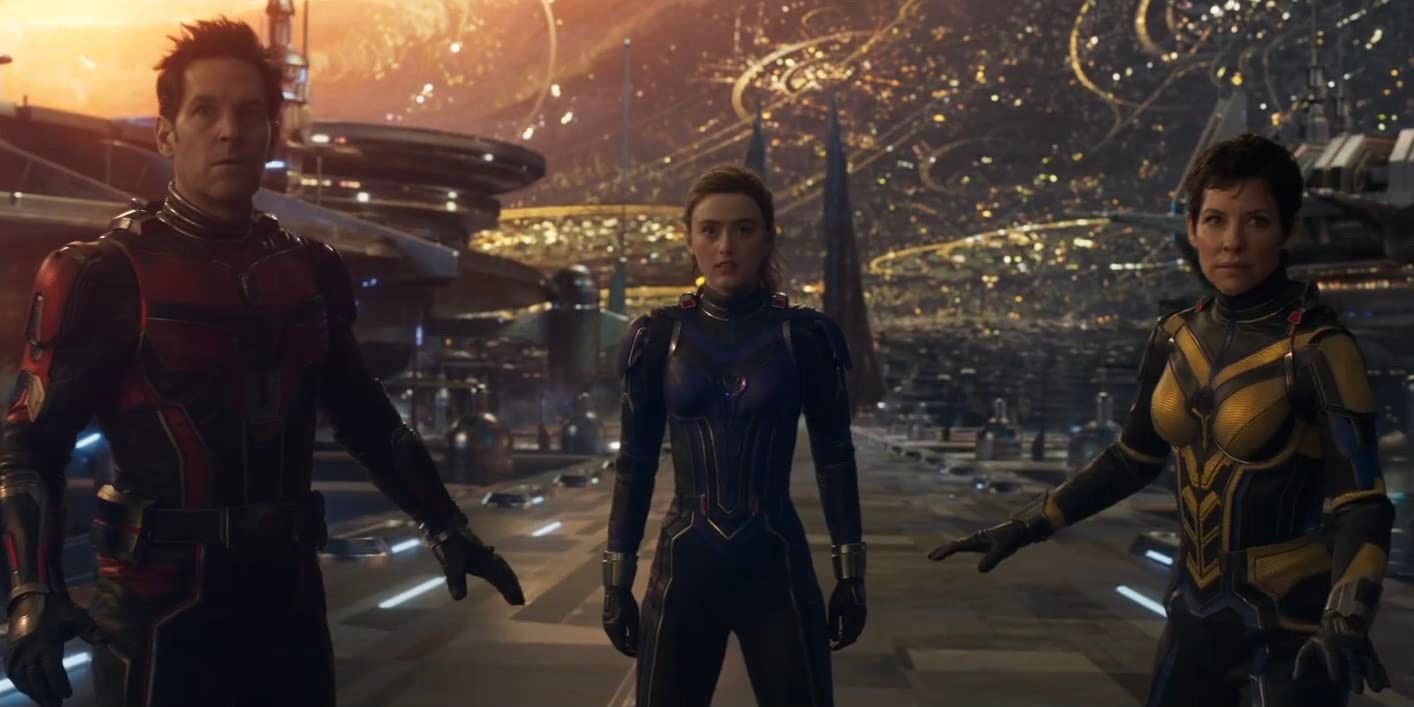 After an experiment gone wrong, Scott Lang (Paul Rudd) and Hope van Dyne (Evangeline Lilly) are sent into the depths of the Quantum Realm, along with some of their loved ones. Faced with new creatures, and a whole new world ahead, the group embarks on an adventure that leads them to face one of their greatest foes.
As the opening project to Phase 5 of the MCU, Ant-Man and the Wasp: Quantumania has Marvelfans meticulously counting down the days until its release in February 2023. With Rudd and Lily reprising their roles, along with acting legends Michael Douglas and Michelle Pfeiffer, fans are most excited to see the power house that is Jonathan Majors as the villainous, Kang the Conquerer. Where Majors already captivated viewers with his brilliant performance in Loki, he has left the fans hungry for more – especially since this will only add more greatness to the electric dynamics of the already established cast.
NEXT: 10 Most Anticipated New Shows Coming to HBO Max in 2023, According to Redditdung