As another season of White Lotus wraps and another group of relationships is destroyed, there was a pair that stayed strong throughout the season and even came out victorious-Mia and Lucia, escorts in Italy who swindled people for money and kept their friendship intact the entire time.
A good friendship can be one of the best drivers of tv shows, right next to good romance, but given the typical nature of pitting women against each other, it can be difficult to find a well written pair of women best friends. Shows that use tactics such as girls constantly fighting or hating each other, or having an aversion to women friends, can drive misogynistic storylines as often the women get narrowed down to a love life.
Mia and Lucia (The White Lotus)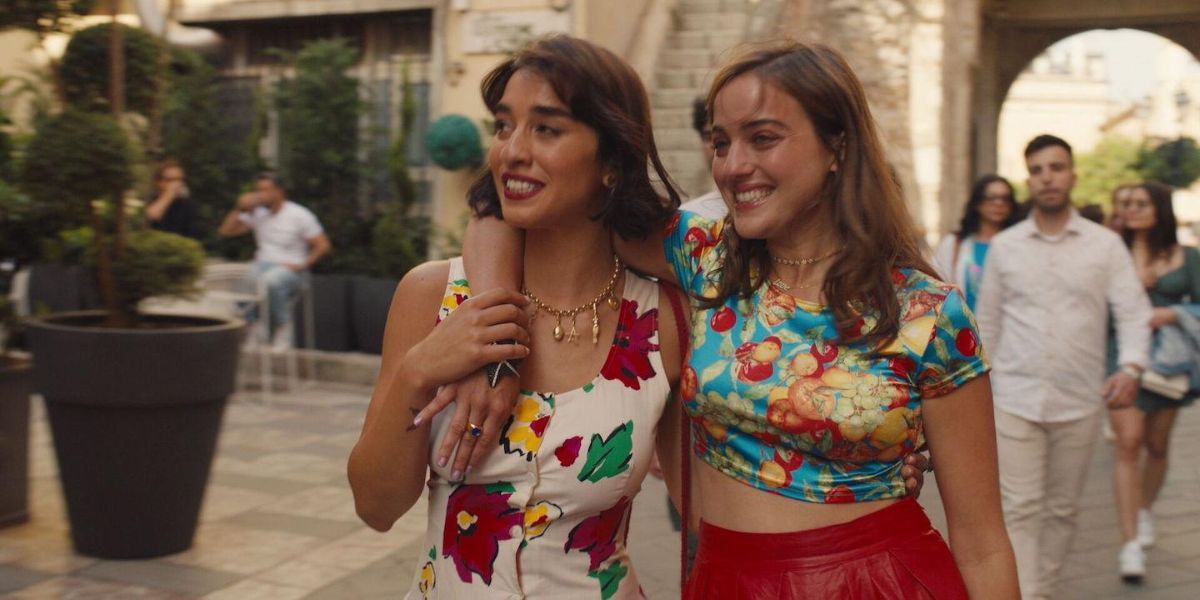 The White Lotus never fails to bring together fun and fascinating characters, but none hold a light to the lovable Mia (Beatrice Granno) and Lucia (Simona Tabasco), a duo that starts and ends the series together. They start off with Lucia having arranged a way for her to make some money off an American tourist, while Mia has a harder time engaging in being an escort.
RELATED: The Best TV Episodes of 2022
As the show plays out, while the girls swindle men from their money, they grow closer and find ways to get the future they want. Mia, seducing the concierge, Valentina (Sabrina Imacciatore) in order to get a spot playing piano at the White Lotus hotel and Mia manages to trick a man into paying her tons, the two walk away likely the best off and with their friendship still strong.
Jess and Cece (New Girl)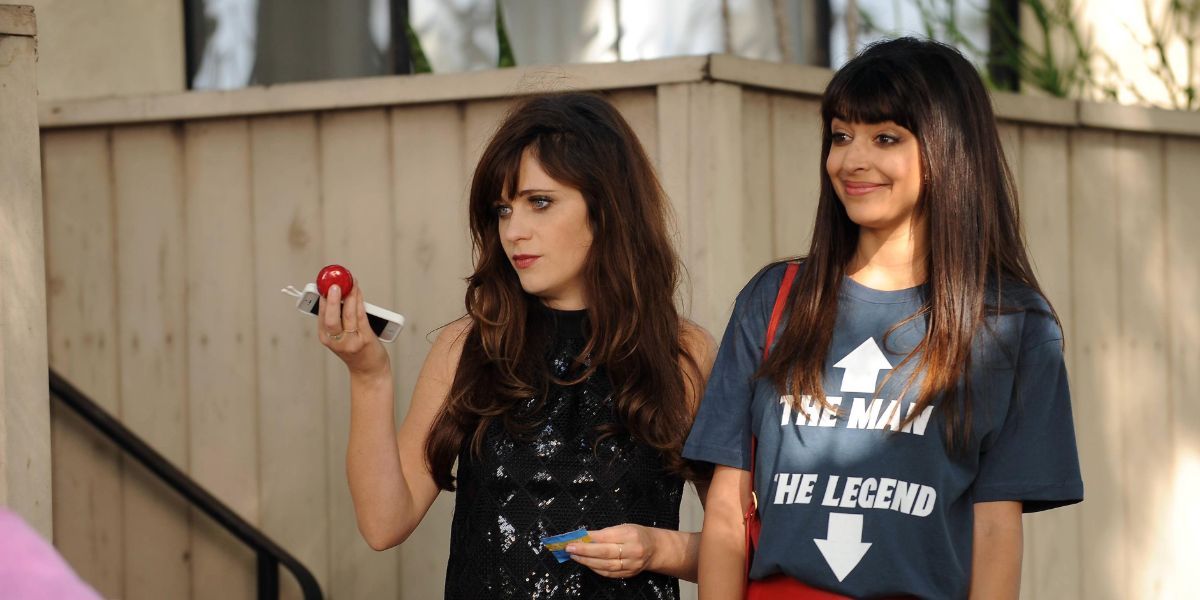 Through all the ups and downs in relationships in the Fox series New Girl, best friends Cece (Hannah Simone) and Jess (Zooey Deschanel) stick together through all of it. When a newly dumped Jess embarks on a search for roommates she accidentally comes across three men to move in with, and while her friendship with them is arguably the center of the story, it's her friendship with Cece that remains the most touching and relatable.
RELATED:'New Girl': Jess' Boyfriends Ranked, From Cousins to True Love
Jess spent her life in Cece's shadow, always being the ugly friend, but Cece never went out of her way to make Jess feel bad about it and always helped Jess feel beautiful. Cece spent her life only feeling valued for her looks. Their love for each other kept the series afloat and through all their troubles with boys, their loyalty was always true.
Ann and Leslie (Parks and Recreation)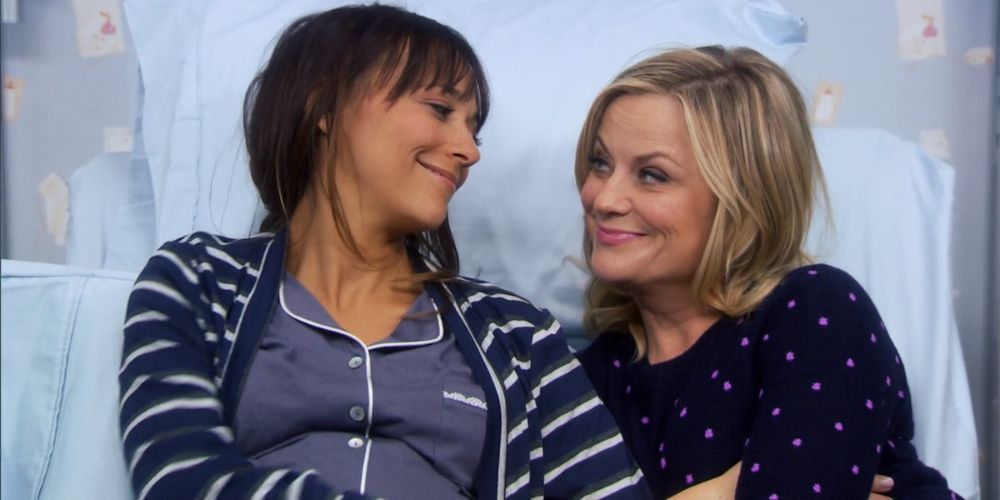 Parks and Recreation starts with a town hall meeting, where Leslie (Amy Poehler) a city employee meets Ann (Rashida Jones), a citizen trying to fill a massive pit next to her home, and it's love at first sight. Ann's pragmatic and laid-back nature balances Leslie's idealistic and workaholic nature.
RELATED:The Top 50 'Parks and Recreation' Episodes, Ranked
While Ann is initially taken aback by Leslie's enthusiasm, she's also validated in her frustration with the pit, beyond that Leslie makes sure to emphasize Ann's best qualities, including her hard-working and caring nature as a nurse, and helps Ann constantly feel affirmed in leaving relationships that hold her back. Ann makes sure to get Leslie to live a little, encouraging her to date and drink and look up from her work to embrace her life beyond politics.
Melissa and Barbara (Abbott Elementary)
Abbott Elementary follows teachers in inner-city Philadelphia, as the two oldest teachers there, Melissa Schemmenti (Lisa Ann Walter) and Barbara Howard (Sheryl Le Ralph) are skeptical of newer teachers like Janine (Quinta Brunson) and Jacob (Chris Perfetti), whose enthusiasm and belief that they can single-handedly fix Abbott is a tad off-putting.
RELATED: 10 Amazing TV Shows We're Thankful For in 2022
Melissa's tough love, but independent nature makes her distant from others, including romantic opportunities or even her own sister. While Janine's efforts to crack that exterior fall short, Barbara is able to help Melissa be more vulnerable to love.
Cristina and Meredith (Grey's Anatomy)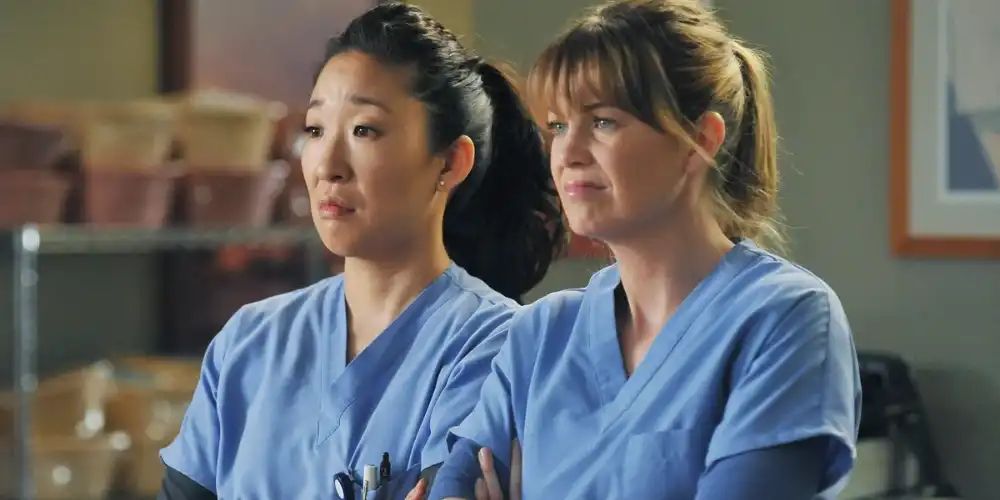 While Grey's Anatomy may be known for it's long run and iconic romance between Meredith (Ellen Pompeo) and Derek (Patrick Dempsey) at the heart of the first few seasons was the friendships between the new interns, but most notable the friendship of Meredith and Cristina (Sandra Oh). As the two face tragedy and fight their way up the tough environment but stick with each other through it all.
The tv show is notorious for its incessant heartbreak and death, and the romances and friendships remain the bright spots that keep the audience invested, and while Meredith's trials and tribulations of the dating world are fascinating, her friendship with Cristina and the knowledge that no matter what she went through she has someone to lean on.
Paris and Nicole (The Simple Life)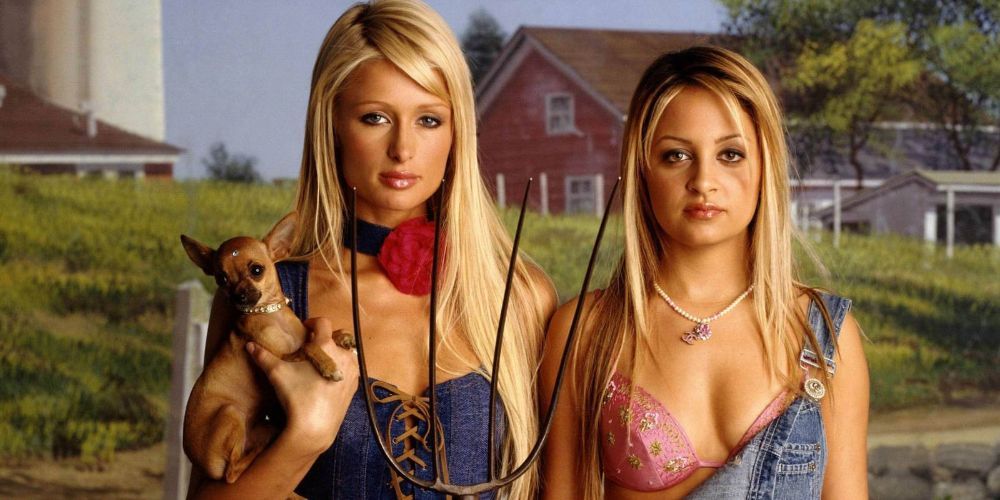 Amid the reality tv boom of the early 2000s, The Simple Life managed to grab a niche spot among the competition shows or the glimpses into everyday life type shows to instead showcase two heiresses who ditched their expensive and luxury lifestyles to live in rural counties and live in them.
RELATED: The Best Reality Shows on Netflix Right Now
There's undeniable intelligence to the facades that Nicole Richie and Paris Hilton put up, especially given that it's since been revealed that Hilton survived the troubled teen industry and already knew how to do often difficult tasks, they instead let themselves play off as naive. The two capitalized off of a misogynistic culture and their humor led the way for iconic moments that have permeated social media as reaction gifs and memes.
Judy and Jen (Dead to Me)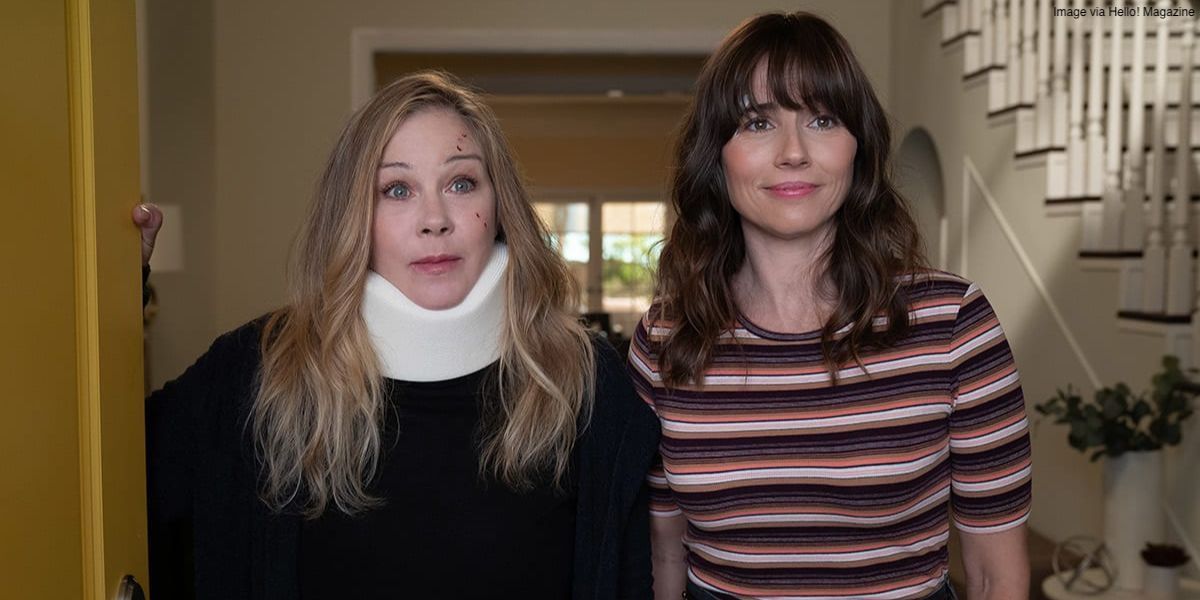 The circumstances that bring Jen (Christina Applegate) and Judy (Linda Cardellini) together in Dead To Me aren't typical, but that somehow manages to make their bond all the stronger. In grief over losing her husband to a hit-and-run, Jen attends group grief counseling sessions where she meets Judy, a jumpy insecure fellow widow.
RELATED: From 'Bloodline' to 'Dead to Me': 10 Essential Linda Cardellini Performances Throughout Her Acting Career
Jen is grieving her husband, but the same husband who was cheating on her, while Judy deals with an on-and-off relationship with Steve (James Marsden) that leaves her a mess every time, and often untrusting of others. While the dark comedies wacky adventures provide for an odd friendship, there's a sense of a deeper bond held together by being comforting to each other.
Lucy and Ethel (I Love Lucy)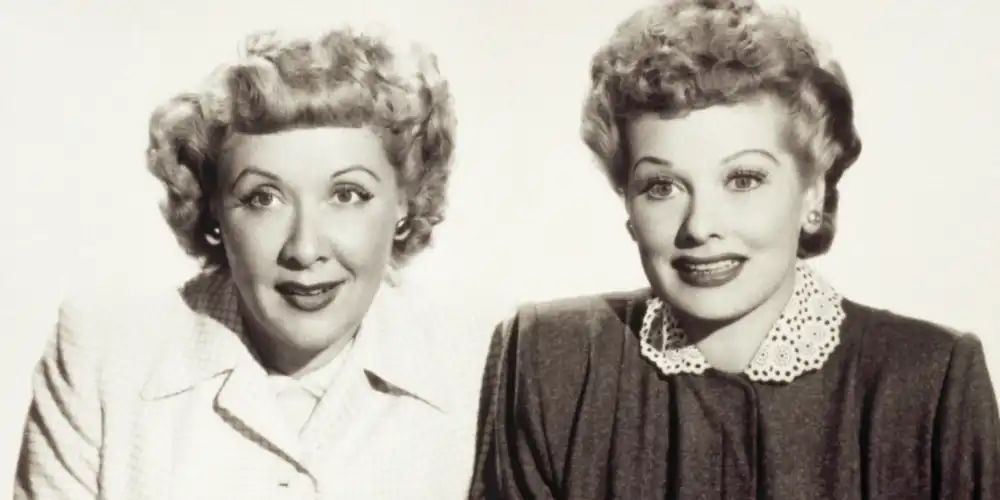 The iconic I Love Lucy was a tv milestone in many ways, with a woman front and center as a comedic main character and even breaking tv codes to be pregnant on-air, the show wasn't just a breakthrough for more dynamic and out-of-the-box women main characters, but a stepping stone for better depictions of how women interact as a whole. It starts with Lucy (Lucille Ball) and her best friend, Ethel (Vivian Vance).
Lucy and Ethel often worked to not only exist happily but against the grain of what they were told, including job pursuits. Moreover the two were oftentimes just a silly duo, a break from the normal husband-wife banter it instead provided two women separate of relationships being themselves or having their own comedic moments.
Rebecca and Paula (Crazy Ex-Girlfriend)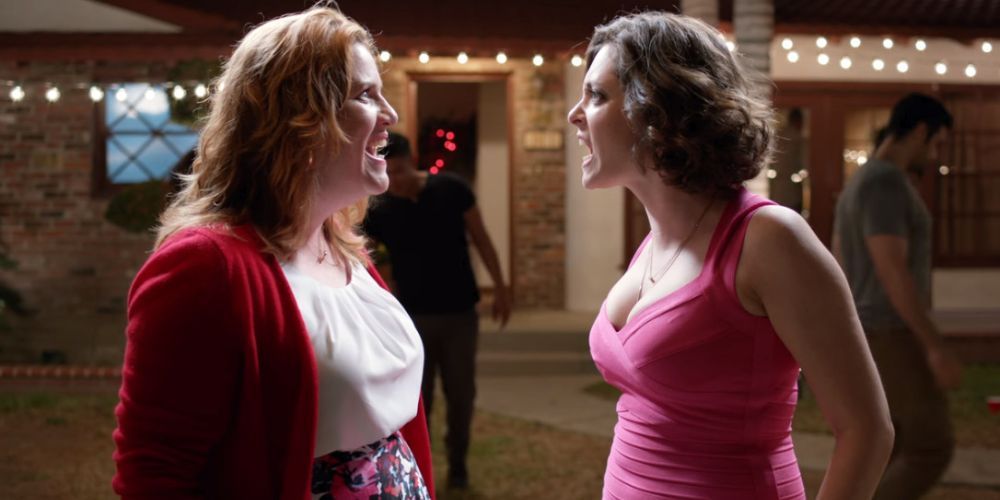 Crazy Ex-Girlfriend contains many great friendships, but the one that truly takes the cake is the very first friend Rebecca (Rachel Bloom) truly makes in West Covina, Paula (Donna Lynne Champlin). The show follows Rebecca Bunch, a depressed lawyer on the cusp of true success, but after running into her high school ex-boyfriend, she drops everything and follows him across the country to West Covina.
The thing is, Rebecca's reasons for getting Josh (Vincent Rodriguez III) are to chase after a happier version of herself, being a younger version. Given that Rebecca's mother was emotionally unavailable, Paula becomes the much-needed older sister, and Rebecca helps Paula feel reinvigorated by life, reconnecting her with the surrounding community.
Fleabag and Claire (Fleabag)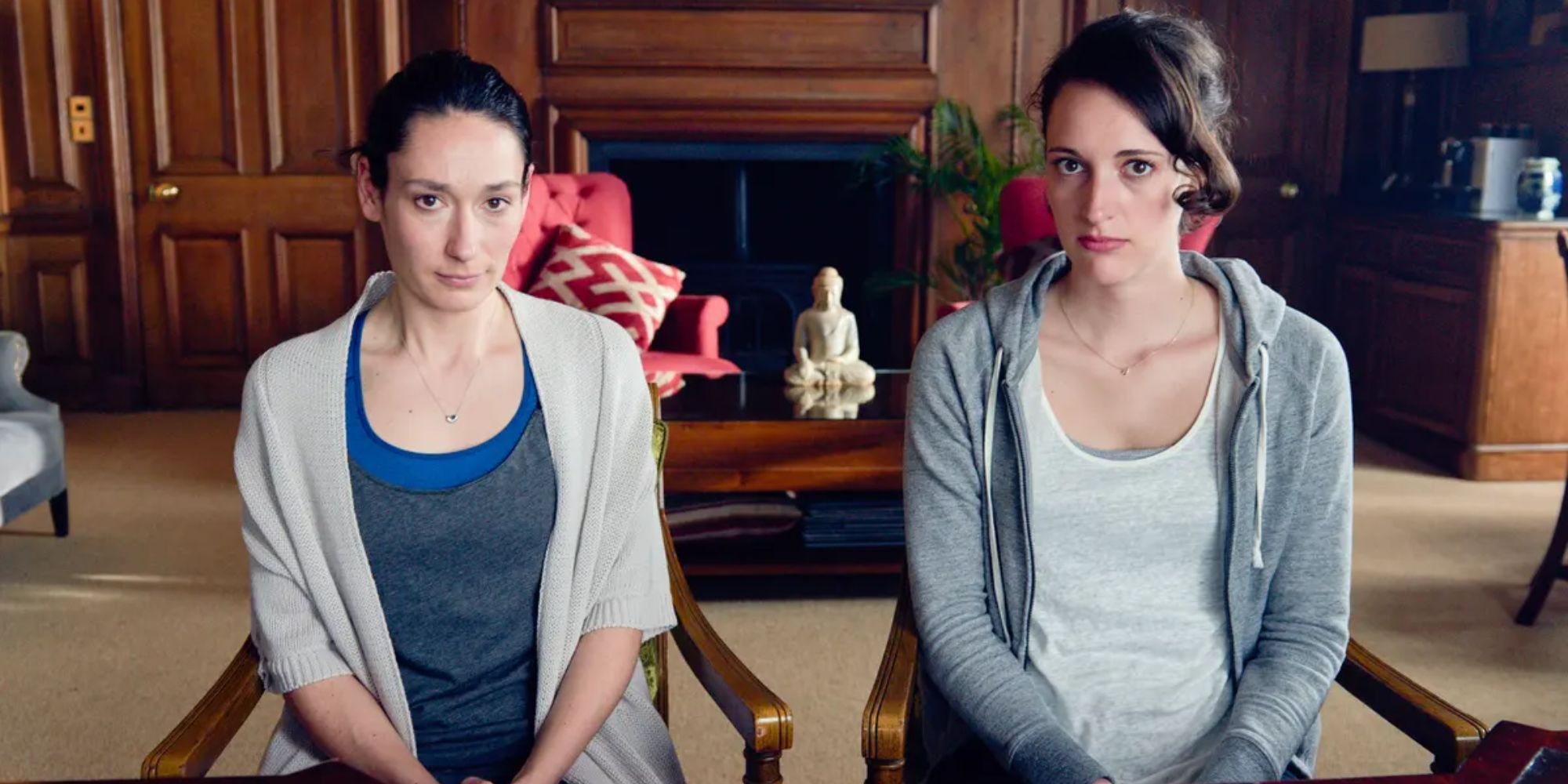 While Fleabag has become famous for its romance between Fleabag (Phoebe Waller Bridge) and The Priest (Andrew Scott), the heart of the story lies a tale of two sisters, constantly conflicting and taking out their insecurities on the other.
Throughout the second season, as the iconic relationship with the priest plays out, Fleabag and her sister get closer, as Claire grows closer with a coworker and mostly confides in Fleabag. Where the two are sisters, they also remain there for each other through thick and thin, and work towards remaining in each other's life, as they're often all the other has.